Forever My Always
For The Soon To Be World Explorer (Life's Biggest Moments)
Eevi Jones
2021 Illustration Award
38 Pages
Check current price
Young Adult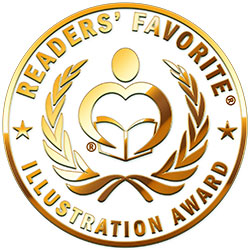 Reviewed By Amy Louise Hill for Readers' Favorite

Forever My Always: For The Soon To Be World Explorer (Life's Biggest Moments) by Eevi Jones is a beautiful and inspirational poetry book based on the love of her children. This book guides and encourages the reader with thoughtful poetry. It makes it known that no matter who you turn out to be, or where life takes you, a parent will always be there to support and love you. Give this book to someone who is about to make a big change in their life, and let them know just how much they mean to you.

Eevi Jones has written a heart-warming poetry book that, if given to a child, will help them understand just how much you love them. Eevi has done an amazing job with the use of rhymes she has chosen, and it certainly makes you feel all cozy and safe. I can imagine reading this book to my future children and having them know that I will always be there for them. This book is universal in the way that it can be given to anyone you care deeply about. The illustrations have been professionally created and aid in the warm feeling you get when reading. I thoroughly enjoyed reading Forever My Always, and I recommend it to everyone. So if you have someone who could do with being reminded of your love for them, or you are simply looking for a meaningful gift, then get them a copy of this adorable poetry book, and enjoy the smile it will put on their face.
Girls With Grace
Grace at a Glance
Gracemarie Serafina
2020 Illustration Award
136 Pages
Check current price
Young Adult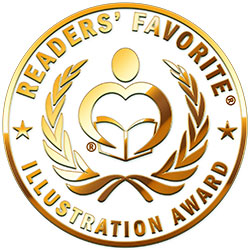 Reviewed By Lesley Jones for Readers' Favorite

In today's society, learning the basic rules of etiquette can seem quite outdated. However, this doesn't mean that you should not reach the highest possible standards in every area of your life and become a Girl with Grace. Do you dare to believe in yourself and allow your unique qualities to shine through? How can you handle any social situation with confidence and courage? With easy to follow techniques and exercises that you can use every day, Girls With Grace by Gracemarie Serafina will enhance your skills in so many areas - from improving your self-image, nutrition, and diet to goal setting, communicating effectively and building healthy relationships. This is the perfect guide for any girl wishing to become self-reliant, independent and a brave warrior.

Girls With Grace by Gracemarie Serafina is an ideal book for any young girl wishing to appreciate themselves and make an impact on the modern culture of today. Everything in this handbook is laid out in an easy to follow manner. I loved the way the author encourages the reader to believe in themselves and make the most of their God-given qualities. There are so many chapters that I would have found very helpful as a young girl; how to portray a confident self-image, managing stress effectively and common courtesies are just a few. I loved the beauty tips from Audrey Hepburn and the section on nutrition was so simple to implement. My favorite chapters had to be the goal-setting methods and techniques to sharpen your brain; these were amazing. This should be in every girl's possession as it will act as a launchpad to increase the belief in themselves so they can fulfill any goal they aspire to achieve. An ultimate guidebook for life, peace and pure contentment. One quote from the book that I loved and will use: 'When you lose, don't lose the lesson.'
Gentle Mentals
Veronica Padilla
2019 Illustration Award
32 Pages
Check current price
Young Adult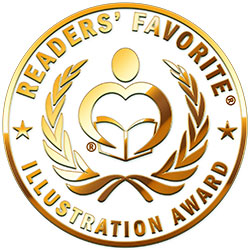 Reviewed By Kim Anisi for Readers' Favorite

Gentle Mentals by Veronica Padilla takes a look at a wide variety of mental illnesses. At first glance, the book appears to be aimed at children. It's colorful and has many pictures but little text. Once you look closer though, you soon see that children are clearly not the intended target group (though teenagers might enjoy it, too). Readers are introduced to characters like Anxiety Alli (an anxious alligator who wants to murder sheep), OCD Otter, ADH'Deer and (my favorite) the Schizo Shi Tzu (it suits the breed perfectly). Each animal has a certain issue which is illustrated through pictures and a short rhyme.

I picked up Gentle Mentals by Veronica Padilla because I volunteer for a charity where we often have to deal with people who have mental problems, mainly autistic people. The book is not meant for people who take things too seriously, as it looks at the mental issues with dark humor. I found it funny, the naming of the animals is very creative, and some made me laugh (like the Schizo Shi Tzu). It's a short, fun read for people who somehow have to deal with mental issues. It is not a mean-spirited book, but simply shows some aspect of mental illnesses that people will easily be able to recognize. I guess the book may also be used to educate people about different issues, e.g. the rhymes and illustrations could be used as starting points for discussions.
From The Dust
Wingless Fairy Adventure
Anastasia Bolinder
2018 Illustration Award
442 Pages
Check current price
Young Adult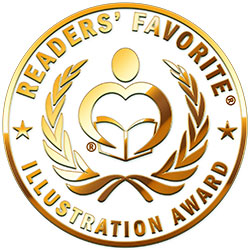 Reviewed By Liz Konkel for Readers' Favorite

From The Dust by Anastasia Bolinder is a story of bravery about a wingless fairy's fight to save two kingdoms. Called an imp her whole life, Alayna has always been different from the other fairies for her lack of wings. Though Alayna enjoys her life working in the stables and enjoying time with her friends, she daydreams about traveling outside of Dust. Everything changes when the queen summons her for a meeting. She learns about a vision foretelling of the kingdom withering with Alayna playing an unknown part. When a great evil invades her kingdom and steals the queen's life stone, Alayna is determined to prove her bravery and follows after the thieves into the snow. Her quest for allies leads her to the source of the evil, to the secrets of her past, and on a journey to her destiny.

Anastasia Bolinder has a spunky hero in Alayna who enjoys simple things like working in the stables and being around animals. She's constantly having to prove herself, because most people treat her as an imp or demon simply because she doesn't have wings. Alayna is a sweet character, at times naive, but always compassionate which is her largest strength. Her heart is what leads to her bravery, because it drives her to enter this fight to save her friends, two kingdoms, and the land. The characters are colorful with vibrant personalities, with everyone having a role to play in the story - from her mentor and friend, Eplices, to the grumpy Elder of the forest. Even Alayna's horse, Runner, and the dog, Zinxz, she meets on her journey have equally in-depth and bright personalities, proving to be much more than helpful companions.

The story mainly focuses on her journey to save these two kingdoms, but it's also an emotional journey of self-discovery and an important part of her becoming a hero. Her adventure is personal, more than saving two kingdoms, but uncovering the secrets of her past and who her parents were. She always believed there was nothing special about her and was treated as though not having wings made her just an imp, so seeing her become a hero with abilities that connect to everything around her and a true sense of bravery is deeply rewarding. The writing remains fairly light overall with an almost bubbly quality about it, but Bolinder weaves in serious danger without ever getting too dark. The fairies have a fun spin to them, with their personalities mainly bubbly or serene, moving away from the typical devious and trickster personalities of fairies. Bolinder mixes a symbiotic relationship with nature and a powerful connection to magic in this fun fairy adventure. From The Dust is a journey of discovery that uncovers the secrets of the past in a fight to save the future of two kingdoms.
Bedtime Horrors
Nic Kristofer Black
2017 Illustration Award
50 Pages
Check current price
Young Adult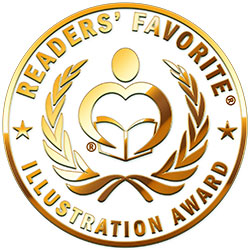 Reviewed By Jack Magnus for Readers' Favorite

Bedtime Horrors is a collection of dark flash-fiction horror stories written by Nic Kristofer Black and illustrated by Jorge Gonzalez. The creators of this collection designed their work with those who have short attention spans in mind. Each of the ten tales is exactly 1,000 words in length and is accompanied by a detailed illustration. Some tales explore the well-known territory of the zombie, albeit with new touches of horror, and often a blending of horror genres as found in The Life Raft. A Claw at the Closet Door is an intriguing take on that legendary monster in the closet who's captured the imagination and fear of so many children. The Greyhound Bus takes the UFO genre on a rustic detour. Glass Jars is the story of a town's sole and vindictive shopkeeper, and the terrifying way he controls his unruly customers.

Nic Kristofer Black's dark flash-fiction horror story collection, Bedtime Horrors, is designed for more contemporary readers, but many readers who grew up looking forward to that week's production of the Twilight Zone will find themselves enjoying the darkly humorous and edgy tales found within this glossy, well-written and attractive work. Jorge Gonzalez's illustrations are masterful and work to amplify each tale, polishing each one to an even darker sheen. While I particularly enjoyed those tales that were set at sea, I would still have to say that my favorite story is the opening tale: A Claw at the Closet Door. Abandoned by his mother on his eighth birthday, with her rather abrupt and unkind version of tough love, Kiki has a guardian still looking out for him. The best horror tales seem to conjure up traces of mocking eldritch horror filtering through the reader's imagination, barely heard but still undeniable nonetheless. Black and Gonzalez' Bedtime Horrors delivers that special effect -- and more. It's highly recommended.
Olga
Ted Kelsey
2016 Illustration Award
192 Pages
Check current price
Young Adult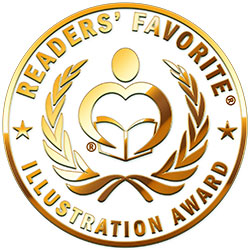 Reviewed By Jack Magnus for Readers' Favorite

Olga is a children's and preteen adventure fantasy novel written by Ted Kelsey and illustrated by Dillon Samuelson. Nothing ever happened in Chilton. It was a pretty boring place for a kid to grow up in, so much so, as Sally liked to tell her cousin who lived in New York City, that Sally's backyard actually borders a beet farm. Still, on late summer afternoons as twilight closes in, there are plenty of kids around to play Ghosts in the Graveyard, which is somewhat like hide-'n-seek only backwards. This time around Sally's friend, Jack, is it, and it's getting close to the last few minutes before parents start getting angry about missed dinners. Jack's never been quite the same as the other kids, however; he likes to cut up and doesn't seem to have to follow as many rules as Sally and the other kids do. No one can find Jack in this last game of the day, but Sally gets the feeling he's hiding on the grounds of the Terror House, a wrecked and decaying house that might be haunted and is on the forbidden-to-enter list of every kid. When Sally enters the grounds to find Jack, she's transfixed by an odd sight in the field that has obviously caught Jack's eye. It's a shambling, dancing thing with a big head and short stubby legs, and Jack is determined to figure out just what it is.

Ted Kelsey's adventure fantasy for children and preteens, Olga, is a wildly imaginative and thought-provoking variant of the classic Jack and the Beanstalk fairy tale. Jack and Sally are consummate adventurers who've even designed a code of light flash messaging to communicate to each other in case of emergencies. The two of them are marvelous characters, filled with pluck, determination and loyalty, and I'm hoping to see them again in future works by this author. Kelsey's giants are a hoot! They are alternately horrible, humorous and just plain ridiculous, and Dillon Samuelson's inspired illustrations bring every nasty feature they possess out in riotous detail. Olga is a fast-paced story that blends the preteen fantasy and coming of age genres as Jack, Sally and Olga confront life-changing challenges and discoveries. Olga is highly recommended.
Escape in Time
Miri's riveting tale of her family's survival during World War II
Ronit Lowenstein-Malz
2015 Illustration Award
176 Pages
Check current price
Young Adult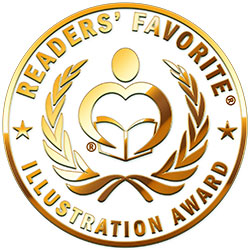 Reviewed By Jack Magnus for Readers' Favorite

Escape in Time: Miri's Riveting Tale of her Family's Survival During World War II is a young adult historical novel written by Ronit Lowenstein-Malz, translated by Leora Frankel and illustrated by Laurie McGaw.

Nessya is a young Israeli whose best friend, Rachel, has given her some unbelievable information: Nessya's grandmother, Miri Malz, has been invited to speak at their school's Holocaust Remembrance Day program. Nessya knew that Rachel's grandparents had been in the Holocaust, but she couldn't believe that her beautiful and successful grandmother was also there. Rachel suggests that they do a search in her grandmother's apartment to look for photos of her from when she was young. If there are no such photos, then, Rachel believes, it must be true: Miri Malz must be a survivor. After some unsuccessful investigating in Miri's apartment, Nessya finally asks her grandmother about the Holocaust. After staying confined to her apartment for two weeks to write down her memories, Miri begins her story about her childhood in Munkacs, Czechoslovakia (later, Hungary). Before she returns to her apartment, Miri gives Nessya the pile of her handwritten pages—her family's survival story—and a packet of wartime letters. It's Nessya's bat mitzvah gift, and it's a story she will never forget.

Ronit Lowenstein-Malz's young adult historical fiction novel, Escape in Time, presents a unique and compelling insight into the lives of those Jews who survived the Holocaust, particularly those who lived in the small villages of Hungary and in Budapest. I found myself so deeply involved in Miri's story of her far-sighted father, Apu, and his brilliant strategies for keeping his family safe and alive. This story stirs such deep and mixed emotions; there's the triumph of this one resilient family, but also the pain of the loss of so many aunts and uncles, grandmothers and grandfathers, cousins and brothers. Escape in Time is a fictional account, written by the daughter of one of the narrators, Miri Malz; it is based upon actual memoirs of Miri's family members. Seventy years later, Apu's grandchildren and great-grandchildren live on and the world is a far better place for having them be a part of it. Escape in Time is a marvelous historical novel, and it is most highly recommended.
May I Ask You Something?
Cyan Corwine
2014 Illustration Award
64 Pages
Check current price
Young Adult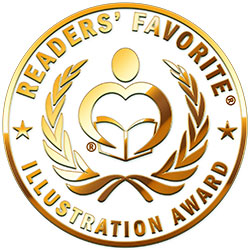 Reviewed By Katelyn Hensel for Readers' Favorite

May I Ask You Something by Cyan Corwine is a cute and inspirational poetry book about finding our place in the world, in the stars, and in life. The narrator is what appears to be a little girl (accompanied by cute drawings), and she is wondering about all the space in the world, and why, if there is so much space here, is not every one living a happy and joyful life? She wants to be free of the sadness and the problems of the world, get a fresh start without pain, and see a bright future. Then the poem goes on to tell the girl that things aren't always going to be easy, or all right, but things will be okay and will always get better.

I loved the format of May I Ask You Something, especially the little touches like mini drawings and footprints that would occasionally cross the pages. These touches gave a warm, welcoming feel that really maximized and played up the unique writing style that Cyan Corwine possesses. There was a sort of rhyming couplet feel to the poems, but then the entire collection of couplets bonds together to create the story in one long verse that makes up the book. It was cute, fun, and refreshing. Kind of like a look back into the poetry of when I was a child and clutching my Shell Silverstien book in one hand and a flashlight in the other. The topic was a bit heavy, and although I'm not sure what age group this book falls into, seemed like a cross between a children's and pre-teen's poem with very heavy thoughts to it.
Contact Author -