Joined
Book One
Mara Gan
2019 Gold Medal
478 Pages
Check current price
Young Adult - Romance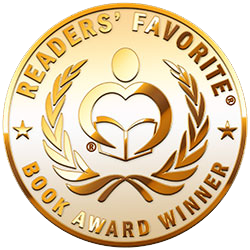 Duty and prophecy get in the way of everything.All I ever wanted to do was read my books, play my sports, and help people. Life and prophecy had other things in mind.Helping people is what I do; as an empath and semi-frequent telepath, I can easily sense and understand people's needs and emotions. Sometimes even before they do. Being able to read everyone's thoughts and feelings all the time can drive me crazy with anxiety, but that moment when I can finally make someone's life better makes everything worth it.Unfortunately, I'm also the next in line to rule the galaxy, I'm the only diplomat most planets will listen to, assassins try to kill me on an annoyingly regular basis, and a much-vaunted Prophecy has decreed that I'm going to die. Oh, and someone blew up my home planet.Kind of a lot to deal with, right?Too bad I just got another problem: a big, irritating, overbearing bodyguard with serious anger management issues. And I think I'm falling for him.
The Byrds and D'Beez
Pettrina Clarke
2019 Silver Medal
165 Pages
Check current price
Young Adult - Romance
Melanie Byrds and Taylor D'Beez were inseparable since they were kids. That is until outside forces tore them apart. What can a man do to reclaim his one true love ? Get her dirty of course.
The Edge Rules
The Rules Series #3
Melanie Hooyenga
2019 Bronze Medal
300 Pages
Check current price
Young Adult - Romance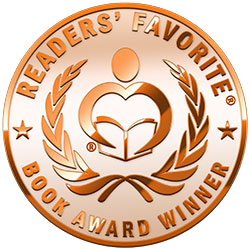 Being a bully isn't all it's cracked up to be.Sixteen-year old Brianna had everything she wanted: money to ski all over the world, underlings to do her bidding, and parents who gave her every freedom—as long as she played by their rules. But when she's busted shoplifting and assigned to the Chain Gang, she ditches her shallow ways and realizes being herself is easier than manipulating people.Forced to partner with kids she'd never dream of befriending, including Xavier, a boy who makes her pulse go into hyperdrive, Brianna vows to be a better person. Breaking Old Brianna's habits isn't easy, but her infatuation with Xavier—someone her parents would never approve of—motivates her to keep trying. Even when he convinces her to trade her swanky skis for a beat-up snowboard. Brianna lets go of her need to control everything and finally starts to feel free—until her past threatens to jeopardize her first real chance at love. She discovers balancing on the edge is as challenging in life as it is in snowboarding, and when a new friend is in trouble, Brianna must decide between the superficial things that used to be her world and putting her friend's safety before herself.
Sam and James
The Missing Teen
AA Freda
2019 Honorable Mention
226 Pages
Check current price
Young Adult - Romance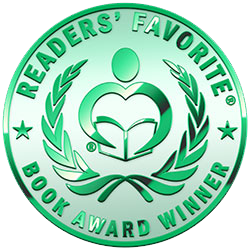 It's a clear, cool January afternoon in the late 1960s in Albuquerque, New Mexico, when two thugs snatch a beautiful, wealthy teenager off the street and shove her into their van. As a terrified Penelope Campos sobs and pleads to be released, the men drive to a house, sneak her inside, and slam the door shut. The villains have just successfully kidnapped the granddaughter of the most influential man in New Mexico—not for ransom, but for a more nefarious reason.

Two months later, James is behind the wheel of his Mustang staring at the vast farmlands of Kansas. Not long ago, he flew over the same fields while on his way home from Vietnam. Beside him in the passenger seat is Sam, his beautiful wife-to-be who, after a rocky start to their romance, is happily accompanying him from New York to Colorado to forge a new life together. But as their car speeds down the road, neither has any idea that their lives will soon intertwine with Penelope's as fate leads them down a dangerous path to the truth—and a new adventure.

In this gripping mystery, a young couple linked with the kidnapping of a wealthy teenage girl inadvertently change the course of their lives forever.
Boy Band
Volume 1
Jacqueline E. Smith
2019 Finalist
199 Pages
Check current price
Young Adult - Romance
Sam Morneau is Melissa Parker's best friend. He's also a member of The Kind of September, basically the hottest boy band on the planet. After two and a half years, Mel is all too familiar with the day-to-day occurrences that come with being a member of the band's inner circle, including hectic schedules, passionate fans, and gossip-mongering celebrity girlfriends. Now, with the release of the group's third album just weeks away, their lives have never been crazier and Mel is doing everything she can to keep up, all the while trying to cope with the ridiculous rumors that follow the band everywhere they go and pretending that she isn't harboring a secret and hopeless crush on Sam. It's weird enough being in love with your best friend. It's even weirder when the rest of the world is in love with him, too.
The Trail Rules
Melanie Hooyenga
2018 Silver Medal
280 Pages
Check current price
Young Adult - Romance
Junior year's looking up for sixteen-year old Mike. Her new BFF isn't a sadistic control freak, her boyfriend adores her, and she's learning to bike in the mountains without decapitating herself on a tree.Well, almost.When she meets a group of riders who welcome her into their pack, she feels like she's finally found where she belongs. One particular rider—a boy with an amazing smile and an even more amazing ability to see what she's truly capable of—gives her the confidence to go after what she wants: her own life with her own rules.There's only one problem—he's not her boyfriend.Just as things seem to be falling into place, her parents put on the pressure to figure out her future—one that doesn't include riding. Mike soon realizes that having everything isn't that great when she's not the one choosing it. She needs to decide if she's going to continue to be a follower or step out of the shadows and find her own trail.
The Fountain
Suzy Vadori
2018 Bronze Medal
210 Pages
Check current price
Young Adult - Romance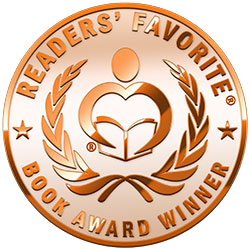 Careful what you wish for. It just might come true. 

Ava Marshall, driven by a desire to learn more about her mother's past, moved across the country to attend St. Augustus. But her mom's secrets will have to wait, because she finds herself instantly hated for her family's connection to her new school and is forced to fight alone against a classmate who is setting Ava up to be expelled.

Fleeing campus, she takes a shortcut to her Gran's house though the forbidden West Woods and discovers a mysterious fountain that has the power to grant a wish and change it all. But can she live with the consequences? Or will she end up breaking every school rule and risking the love of her life to make it right…
The LoveLock
A Suspenseful and Sensual Love Story
Eichin Chang-Lim
2018 Honorable Mention
256 Pages
Check current price
Young Adult - Romance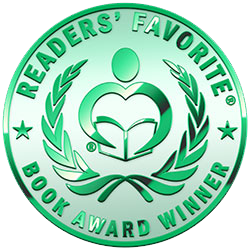 Torn apart by Life...
Can Destiny bring them back together?

From multi-award winning author, Eichin Chang-Lim, comes a heartbreaking and inspiring love story that will grip you from beginning to end.

2019 IndieReader Discovery Award, WINNER - New Adult
2019 American Fiction Awards WINNER - Urban Fiction
2019 Independent Publisher Book Award, Bronze - Urban Fiction
2019 eLit Award, Bronze - Romance
2018 Writer's Digest Self-Published Book Award, FIRST Place - Young Adult
2018 National Indie Excellence Award, Finalist - New Age Fiction
2018 Annual Indie Book New Apple Literary Award, Official Selection - Psychological Suspense
2018 Readers' Favorite, Honorable Mention - Young Adult Romance

"Beautifully written, captivating and compelling..."
"This is a beautiful story, at times aching, and filled with compassion and pathos." ~ Readers' Favorite

"Far from any fairytale, Dr. Chang-Lim draws from her own experience with the circumstances of real people. As a medical professional, she illustrates her vast knowledge of drug abuse, post-traumatic stress, mental illness, Multiple Sclerosis, and other maladies she deftly employs in the story."

"Extremely enchanting, suspenseful and thrilling."

Life changes on a dime. Few understand this painful truth quite like Violet and Dylan, former college sweethearts united by their troubled childhoods.

When a gut-wrenching tragedy strikes in their adult years, they're torn apart—their relationship unable to survive the blow. Though they go their separate ways, they remain connected by a meaningful token: a locket, which Dylan bestows upon Violet on a blissful day by a gorgeous beach in Coronado, California—to which he holds the key.

This lovelock remains to be their only connection as they struggle to rebuild their lives. Violet, an aspiring actress, grapples with mental illness and ends up stripping for a living. In the meantime, Dylan faces his own challenges while trying to manage his past trauma with an unknown future. They each venture down their own dark path laced with drugs and manipulative, taxing characters. All the while, neither can shake off their longing for the love they once shared and endeared.

In spite of life's impediments, can they heal their past and find happiness alone, or together?


Other Books by Eichin Chang-Lim:

Your Precious Sight
Flipping
A Mother's Love
Love, A Tangled Knot

Visit the author's website:
www.eichinchanglim.com

Connect on Twitter: @EichinChangLim
My Crunchy Life
Mia Kerick
2018 Finalist
180 Pages
Check current price
Young Adult - Romance
John Lennon fought for world peace, but sixteen-year-old hippie hopeful Kale Oswald's only made it as far as tie-dying his T-shirts with organic grape juice. Now he's ready to cement his new hippie identity by joining a local human rights organization, but he doesn't fit in as well as he'd hoped. 
After landing herself in the hospital by washing down a Ziploc bag of pills with a bottle of Gatorade, Julian Mendez came clean to her mother: she is a girl who has been seen as a boy since birth. Puberty blockers have stopped the maturing of her body. They're also supposed to give her time to be sure she wants to make a more permanent decision, but she's already Julia in her heart. What she's not sure she's ready to face is the post-transition name-calling and bathroom wars awaiting her at school. 
When Kale and Julian come face-to-face at the human rights organization, attraction, teenage awkwardness, and reluctant empathy collide. They are forced to examine who they are and how they want to present themselves to the world. But until Kale can come to terms with his confusion about his own sexuality and Julian can be honest with Kale about her gender, they cannot move forward in friendship, or anything more.
Seven Weeks to Forever
Jennifer Farwell
2017 Gold Medal
260 Pages
Check current price
Young Adult - Romance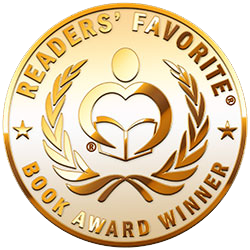 A timeless teen romance featured by Publishers Weekly and called a "warm, sparkly love story" by Kirkus Reviews. Gold medal winner - Readers' Favorite 2017 Book Awards.

Love can be unstoppable, but is it enough for Cassidy and Riley?

Cassidy Jordan won't open her heart to anyone, and with good reason. She's a second-timer, returned from the afterlife after a devastating romance caused her death. On the eve of her eighteenth birthday, all that stands between her and eternity is finding Riley Davis and helping him get his life on track. But nobody told her helping Riley would mean dating him.

When Cassidy realizes she's falling for Riley, she's faced with a choice: give him the life he's meant for and leave this life when it's time, or give up eternity for the true love she's never had, knowing Riley will die the same way she did in her first life and that her entire existence could end at any time.

A powerful love story for fans of teen metaphysical romance and sweet romance who enjoyed books like If I Stay and Where She Went by Gayle Forman, The Fault In Our Stars by John Green, Me Before You by Jojo Moyes, and The Notebook by Nicholas Sparks. Fall in love with this captivating summer beach read today!
Contact Author -