Once a Girl, Always a Boy
A Family Memoir of a Transgender Journey
Jo Ivester
2021 Gold Medal
Audio Book
Check current price
Non-Fiction - Audiobook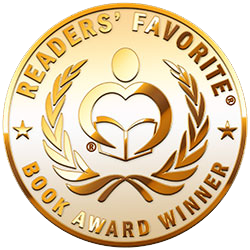 Reviewed By Lois Henderson for Readers' Favorite

Once a Girl, Always a Boy: A Family Memoir of a Transgender Journey by Jo Ivester tells of her son's journey from being a young female (at least in outward appearance) towards being a young male, not only in sense of self but also in physical form. The book is based, at least to some extent, on Jeremy's (formerly Emily's) own video journals. Emily's progression from identifying as a tomboy in her childhood to self-realization as Jeremy as a young adult is engrossing, especially as related by the various members of the family that were most intimately involved in the process, namely Jo, Jeremy, Jenn (Jeremy's big brother Ben's girlfriend), Jon (Jo's husband) and Sammy (Jeremy's younger brother). The emotional involvement of all family members in Emily's transitioning towards both outward and inward manifestation as a male is shown to be a key element in the family's coming to terms with the situation.

The multiple perspectives of Jo Ivester's Once a Girl, Always a Boy are intriguing. To hear the story from so many different angles enabled me to identify with each character in turn as the narrative unfolded, with it encouraging me, I felt, to adopt a non-judgmental approach to the whole that would not have been as easy to do if Jo had narrated the tale from her own perspective alone. The open-mindedness of the entire Ivester family is phenomenal, with no one condemning Jeremy's approach to life from the very start. The truly heart-warming and admirable effort made by all is an inspiring one, with the book having phenomenal importance for the LGBTQ market as a whole.

The sound quality of this audiobook was very fine, and since it is voiced by those who experienced and witnessed the journey up close and personal, this impressed me with the raw emotion, authenticity, and realness of the situation. I loved the warmth and kindness that exudes in the timbres of the different voices. At times, I felt as though I were a family counselor sitting in on a group therapy session. Once a Girl, Always a Boy: A Family Memoir of a Transgender Journey is such an outstanding audiobook that even if you have already acquired the print version, I would encourage you to get the audiobook as well.
Run, Walk, Crawl
A Caregiver Caught Between Generations
Sarahbeth Persiani
2021 Bronze Medal
Audio Book
Check current price
Non-Fiction - Audiobook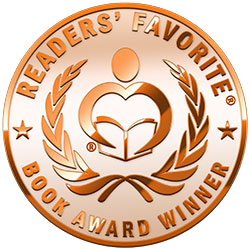 Reviewed By Jennifer Donovan for Readers' Favorite

Run, Walk Crawl: A Caregiver Caught Between Generations is a memoir by Sarahbeth Persiani. In this book, she recounts the difficulties of being in the "sandwich generation," in which a person juggles being a parent to young children while also becoming a caretaker for their own ailing parent(s). Run, Walk, Crawl has been aptly titled. Whereas many people are familiar with the crawl-walk-run process of learning a new skill, Sarahbeth Persiani has reversed the order to outline her own learning process. Learning to adopt the role of both parent and elder caretaker while remaining employed full-time, the need to learn to slow things down was imperative to her own well-being. In the first section, titled "Run," the author begins her journey as both parent and caretaker at a full-on sprint, trying to be everywhere and do everything for everyone while still putting in 100% at work. As the book progresses, in the following sections, titled "Walk" and "Crawl," she gradually slows down, choosing to put her family first at the expense of her career.

In this book, Sarahbeth Persiani bares herself, revealing her insecurities and her perceived failures. As someone who has cared for a family member with dementia, I could empathize with her struggle to reconcile her father's image with the shell of his former self that he became. Sorting through her father's belongings, assisting in his toileting, and taking over the care of his pets were all familiar territory to me as a reader. Not all of us will find ourselves in the position of caring for a parent or grandparent in such a way, but everyone who reads this book will sympathize with the author's experiences. Each chapter ends with a line of scripture, but even as a non-religious person, I never felt uncomfortable reading this book. Instead, the lines of scripture and references to religion gave me a deeper understanding of the author's feelings as she wrote about her experiences.

The audiobook of Run, Walk, Crawl was narrated by the author. When an author narrates their own book, it gives it a more personal feel, but since an author is rarely a voice actor, certain elements that an audiobook enthusiast comes to expect may be missing, such as varied voices for different characters. However, overall, the author did a fantastic job of reading the book expressively and with emotion. She sings, she jokes, and her voice catches when she discusses her father's passing. Her narration added to the book's relatability.
My Shorts
Brief Scenes from My Early Life
Brian Kagan
2021 Honorable Mention
Audio Book
Check current price
Non-Fiction - Audiobook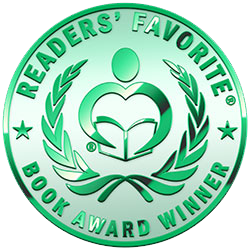 Reviewed By Rabia Tanveer for Readers' Favorite

My Shorts: Brief Scenes from My Early Life; A Collection of Personal Essays by Brian Kagan gave me a feeling of nostalgia as I listened to the author's life story and the lessons he learned as he grew up. This collection takes readers back into the days of the author's youth when he was a little dorky, a little awkward, and a boatload of fun. The author took readers through the years as he learned to appreciate and understand the most basic necessity in life: to love and be loved.

I loved how the audiobook opened with cheerful music followed by perhaps the best opening sentence for any book. Author Brian Kagan narrated the stories perfectly. He embodied his characters beautifully; Brian had the right accents and the best delivery to leave the most impact on listeners. The narrative and reading style proved to be a double bonus for me, and I was laughing out loud most of the time. It was the best three and half hours of my life!

I enjoyed the way Brian Kagan explored all different shades of love. He talked about his superficial love for toys to falling in love for the first time. The author shared every kind of love and how that love shaped him. Out of all the experiences of love he shared, his love for his mother (and vice versa) and his love for life stood out particularly well. The stories are written with such emotional intensity; I laughed when Brian did and cried when he did. I was doing even the same eye movements as the character. The pace was fast, the humor was alive, and I could feel the author's personality ooze from each sentence. Absolutely fantastic!
Mentoring Moments
14 Remarkable Women Share Breakthroughs to Success
Denola M. Burton
2021 Finalist
Audio Book
Check current price
Non-Fiction - Audiobook
Reviewed By Lois Henderson for Readers' Favorite

Mentoring Moments: 14 Remarkable Women Share Breakthroughs to Success, compiled by HR expert and Managing Editor of Enhanced DNA: Develop Nurture Achieve fame, Denola M. Burton, consists of the true stories of how 14 women succeeded in the business world, as well as in their home lives, quite often against the odds. Each tale is told by the woman herself, which makes the anthology a deeply personal account of how to make the most of what you have available to you in your immediate surroundings in the 21st century.

The diversity of the women whose successes and triumphs are celebrated in Mentoring Moments makes this volume a testament to female hardiness and fortitude. Life is never easy, and so often it is the women involved on whom others come to rely. At their best, they are a stalwart force for good in a society that has, all too often in the past, been torn apart by masculine-dominated conflict (which still renders the present untenable for some). Mentoring Moments shows how strong women can inculcate an awareness of the ability that individuals are able to move beyond the present moment of uncertainty and fear to strive for an enhanced future, by making their current limitations a springboard to a more positive tomorrow. Being a spiritual person myself, I especially savored the role that religion was acknowledged to play in many of these women's lives.

The audiobook of Mentoring Moments is narrated by Aisling Gray, whose versatility as a voice-over artist, who is also involved in e-learning, advertising, and animation work, provides the perfect medium for this book written by women who are arch examples of multitasking and of being able to transition flexibly from one environment to another. The introductions and contextualizing of each woman in turn are vocalized in such a way that it is clear from the start which woman's input is to follow. The sound quality is also clear and even throughout. In short, a truly inspiring audio experience!
Managing Bubbie
Russel Lazega
2020 Gold Medal
Audio Book
Check current price
Non-Fiction - Audiobook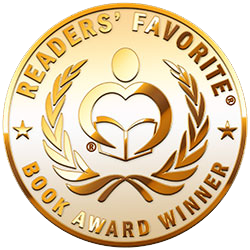 Reviewed By Romuald Dzemo for Readers' Favorite

Managing Bubbie by Russel Lazega is a captivating, spellbinding story that follows a family's journey as it struggles to manage one of theirs — the elderly Lea Bubbie. The story is so wonderfully told and the setting comes out clearly through the narrative. The reader is transported to what life was like in Miami in the 1980s. This is a story that also takes the reader back to the Holocaust days to learn what it meant to survive the horrors of that heartbreaking historical evil. The author combines wit with humor to give readers a satisfying reading and listening experience. Readers will be immediately drawn to the characters and Bubbie is one heck of a character. As one listens to the story and gets to know her stubbornness, one also gets a glimpse of an intelligence and a wisdom accumulated through the gritty path of grueling experience.

The narrative voice is beautiful and the audio is so masterfully done that the characters' roles come across distinctly. The dialogues are impeccable and the reader will enjoy the witticism, the humor, and all the fun that comes alongside the gripping story. Just the opening lines had me hooked and laughing, and the Yiddish accent is unmistakably woven into the dialogues, reflecting the history and culture of the characters. "It was the last thing she said to me before I left for college. 'I vant you should write these tings down,' she told me. 'Mine stories — mine life — I vant you should make a book from these tings, a book to tell vhat I did to bring mine children here to this country.'" Reading the conversations and the story is enjoyable, but listening to it is far more fun. Russel Lazega's memoir is an exciting story that is as enjoyable as a memoir of this nature can be. Managing Bubbie will have you laughing and crying throughout the rollicking ride.

The Perpetual Paycheck
5 Secrets to Getting a Job, Keeping a Job, and Earning Income for Life in the Loyalty-Free Workplace
Lori B. Rassas
2020 Silver Medal
Audio Book
Check current price
Non-Fiction - Audiobook
Reviewed By Rabia Tanveer for Readers' Favorite

The Perpetual Paycheck: 5 Secrets to Getting a Job, Keeping a Job, and Earning Income for Life in the Loyalty-Free Workplace by Lori B. Rassas is a self-help book for those who are looking for a financially secure future. This is a book for everyone, regardless of what stage they are at in their career. The author shares information and secrets that will help people find jobs that suit their aptitude, do better at their job to score a promotion, solidify their job, and even switch between industries with ease. The author shares five approaches that can help people get what they want in their career. She provides ideas that can be applied to any person, any industry, and any job. With this book, the author believes you can have the secure future you need.

Ed Robertson is a smart narrator. While his enunciation is great, it is the way he delivers the narrative that made this audiobook enjoyable for me. He takes his time to make sure the audience understands the concept and allows them to digest it before moving on. He adds life to the already interesting narrative and that is the biggest compliment I can give him. Before reading this book, I had no idea what a loyalty-free workplace is. This is a highly educational book, one that shares a lot of information that is very helpful and empowering at the same time. The ideas and tips Lori B. Rassas provides are realistic and easy to adopt in the real world. She doesn't just give you the advice to follow; she tells readers why it is important, how it works and what you will get out of it. The Perpetual Paycheck is very easy to listen to! I think it will prove to be a great help for newbies.
King Here
Never Too OLD, Too RICH or Too ANYTHING to Meet Jesus
Trish Porter Topmiller
2020 Bronze Medal
Audio Book
Check current price
Non-Fiction - Audiobook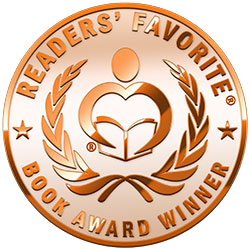 Reviewed By Ruffina Oserio for Readers' Favorite

King Here: Never Too OLD, Too RICH or Too ANYTHING to Meet Jesus by Trish Porter Topmiller is a non-fiction, inspirational story of conversion that will elicit tears of joy in readers and stir the finest of emotions in them. It is a story that beautifully explores themes of love, faith, and salvation, capturing one woman's spiritual journey as she prays that her father should have a genuine encounter with Christ. Chuck King is a millionaire businessman who doesn't see any need for God in his life, but his daughter, Trish, doesn't give up praying for his conversion. When he hits rock bottom and encounters a crisis, dealing with opioid addiction, then he wakes up and makes the astounding discovery that real wealth is in Jesus.

Poignant and well-narrated by author Trish Porter Topmiller, this memoir is a call to faith, a story with a message for the reader to never give up. It is a strong testimony of the power of prayer and of the inscrutable ways of God who writes straight on crooked lines. The book captures moments from the life of the protagonist and explores her pain. She has known tragedy and painful periods in her life, but her relationship with God complements the challenges she's had to go through. I particularly loved how the relationship between father and daughter is developed. This audiobook is professionally done and at a pace that allows the voice of the author to come across clearly, showing strong emotions and moments of conflict. It is a beautiful story that inspires faith and love about someone whose transformation speaks with unique eloquence.
The Chameleon
Life-Changing Wisdom for Anyone Who has a Personality or Knows Someone Who Does
Merrick Rosenberg
2019 Silver Medal
Audio Book
Check current price
Non-Fiction - Audiobook
Reviewed By Ruffina Oserio for Readers' Favorite

The Chameleon: Life-Changing Wisdom for Anyone Who Has a Personality or Knows Someone Who Does by Merrick Rosenberg is a book with a relevant message that will help any reader deepen the way they relate to people around them. In the opening chapter, the author introduces readers to very interesting characters as they explore the forest and make discoveries. "Chameleons have an innate wisdom that allows them to connect to the world and to those around them." Xavier is a wise and generous master chameleon and in this book, we encounter the master chameleon as he takes on a new student, Xander, and explores the art of invisibility. The book moves on to present stories — fables — with powerful lessons about life, about human behavior, and relationships. Readers encounter fabled characters — the Eagle, the Parrot, the Dove, and the Owl — each with a unique personality as they are guided by the master chameleon to understanding their nature and the nature of others.

This book is instrumental in understanding human behavior and personality types. As I listened to the stories, I gained a lot of insight into the different personality types and into my own personality. This is one of those books that will help anyone profile the people around them and determine the right attitude to adopt when relating to them. The audio is of great quality and the narrative voice of the author comes out very clearly, with Allyson Briggs offering a strong, arresting feminine voice. The narrators capture every moment of the book with clarity. The Chameleon: Life-Changing Wisdom for Anyone Who Has a Personality or Knows Someone Who Does by Merrick Rosenberg will change the way most readers see themselves and give them insight into the way others see themselves. It is a great tool for understanding human behavior.
Steering Through It
Navigating Life-Threatening Illness Acceptance, Survival and Healing
Lynn McLaughlin
2019 Honorable Mention
Audio Book
Check current price
Non-Fiction - Audiobook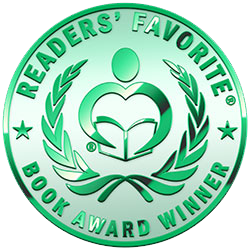 Reviewed By Romuald Dzemo for Readers' Favorite

Steering Through It: Navigating Life-Threatening Illness, Acceptance, Survival and Healing is a powerful book by Lynn McLaughlin with beautiful illustrations by Sari Richter. It is a book on dealing with life-threatening illnesses. The news wasn't anything the author had expected and it was shocking when the doctors informed her of an abnormal lesion, a brain tumor the size of a golf ball, growing in her left temporal lobe. Apart from the uncertainty defining her future, the author couldn't help worrying about protecting the people she loved from being worried about her. How would she tell her three teenage children about the situation? How would she break the news to Ken, her police officer husband? Follow her tale of survival, courage, and healing as she seeks answers, connects more meaningfully with family, and finds hope on a very difficult journey.

Marnye Young does an impeccable job as the narrator. Her voice is clear, the intonation perfect, and the punctuation executed for the intended dramatic effect on listeners. I was absorbed from the very first moment with the announcement of the sad news, and the narrator's voice allows the reader to feel the shock and the sense of uncertainty: "I had no idea what the future held — whether I would be alive for one more day, or even for another hour."

The author takes readers through each day of her journey as she makes journal entries. The writing is poignant, emotionally rich, and filled with insight. Lynn McLaughlin teaches readers how to cope with life-threatening illnesses and how to find the courage to change the situation into one that allows us to create more meaningful connections, deepen our emotional and spiritual health, and redefine our purpose. Steering Through It is filled with lessons for both people with difficult illnesses and loved ones; a rare gift of love.
Football Flyboy
Lisa Reinicke
2019 Finalist
Audio Book
Check current price
Non-Fiction - Audiobook
Reviewed By K.C. Finn for Readers' Favorite

Football Flyboy is a collection of non-fiction materials compiled by author Lisa Reinicke which chronicles the life of a single person: Bill "Buster" Cannon, the flyboy of the work's title. In this audiobook format, the content is performed by the author, Lisa Reinicke, and also Richard Rieman. As a member of the Greatest Generation, Buster was a brave soul who worked as hard at his relationships with other people as he did at fighting the good fight. The story takes us through his personal letters as well as those interesting members of his family and the community which he helped to shape after the war was won.

Author Lisa Reinicke compiles her data well to give a non-fiction story the almost fictional qualities of a wonderful, daring war hero tale at the same time. This is a nostalgic piece full of good things which is sure to warm the hearts of those who were around at the time. For those new to the topic of the Greatest Generation, Football Flyboy gives hope that there was plenty of light at the end of the terrible tunnel which the Second World War created.

In terms of narrative quality, author Lisa Reinicke reads her content confidently and with a lot of heart. I found Richard Rieman's voice to be engaging and the combination of the two really helped to separate Buster as his own character who leapt off the page every time he came to life. The narration was also well edited and of perfect listening quality. Overall, Football Flyboy is of a high quality and a recommended audiobook.
Contact Author -