Taking the Cape Off
How to Lead Through Mental Illness, Unimaginable Grief and Loss
Patrick J Kenny
2022 Gold Medal
Audio Book
Check current price
Non-Fiction - Audiobook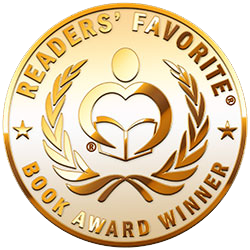 Reviewed by Rabia Tanveer for Readers' Favorite

Taking the Cape Off: How to Lead Through Mental Illness, Unimaginable Grief and Loss is written and narrated by Patrick J Kenny. It is a self-help audiobook for anyone going through personal loss, grief, and battling with mental illness. A comprehensive book for parents recovering from grief, leaders, and any person who wants to shake off the stigma of mental illness. Author Patrick J Kenny shares his struggles as a Fire Chief and a father who lost his son to suicide. Used to being the hero and saving people, Patrick Kenny struggled a lot when he couldn't protect his son who battled with mental illness for almost all his life. That ordeal led him to look deeper into what we call heroism, protection, and acceptance. After the death of his son, Patrick faced realities that were hidden from him, and in his book, he shares all those life lessons with anyone who needs them.

Patrick Kenny put his heart and soul into this book, and it was apparent in the way he narrated it. The way he talked about his son Sean, how Patrick felt like a failure and not the leader he prided himself on being brought tears to my eyes. The narrative was simple, yet the raw emotions behind each and every sentence spoke to my heart. Throughout the narrative, Patrick emphasizes the importance of communication and how it can prevent, help and heal. It takes a huge amount of courage to share your mind and thoughts with someone, but once you do, it becomes much easier to cope with your grief or your inferiority complex. He led by example, allowed readers deep into his mind, and shared his most vulnerable parts so that readers could take courage from his life. Mental health is still a taboo in many professions, but especially in professions such as firefighting or any life-saving profession. Patrick shared some sound advice and gave courage to readers to look for the positive in life, even when things were devastating. Encouraging and uplifting!
Meth Murder & Amazon
G.S. Gerry
2022 Bronze Medal
Audio Book
Check current price
Non-Fiction - Audiobook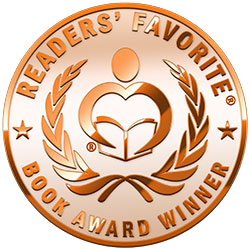 Reviewed by K.C. Finn for Readers' Favorite

Meth Murder & Amazon is a work of non-fiction in the satire and suspense subgenres. It is best suited to the mature adult reading audience and was penned by author G.S. Gerry with narration provided for the audiobook format by Jacob Reece. In a tale that proves how reality can often be stranger than fiction, we take a wild ride with our protagonist Mr. Grake into the unexpected complications and absurd consequences of trying to sell Grake's first home, in which accusations fly wildly about Grake being both a murderer and a master of meth. Grake tries to cope with character assassination and disaster after disaster from a family that just wants to get away from it all.

In terms of its story construction, author G.S. Gerry presents a tale that has to be heard to be believed. There's a keen wit to the whole atmosphere and presentation of the storyline that really draws readers in, and although it can be difficult to follow the wild twists of the plot on occasion, the overall effect is certainly highly humourous. I couldn't wait to hear what was going to happen next to Mr. Grake! In terms of its audiobook presentation, the narration is well edited for a smooth reading/listening experience, and the pacing really helps the bizarre facts of the matter to sink in. Narrator Jacob Reece tells the tale with great enthusiasm, almost in the style of a public speaker recounting the tale for a large theatrical audience, which suits the contents of the book very well. Overall, I would recommend Meth Murder & Amazon for readers who enjoy creatively penned non-fiction with plenty of humor and satirical wit.
Do You QuantumThink?
New Thinking That Will Rock Your World
Dianne Collins
2022 Honorable Mention
Audio Book
Check current price
Non-Fiction - Audiobook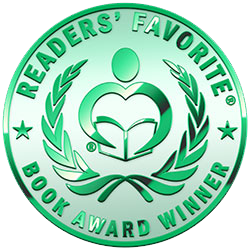 Reviewed by K.C. Finn for Readers' Favorite

Do You QuantumThink? New Thinking That Will Rock Your World is a work of non-fiction in the self-help and new thought spirituality subgenres. It is best suited to the general adult reading audience and was penned by author Dianne Collins with narration in the audiobook format also provided by the author. In this fascinating and revolutionary work about altering our mindsets to a more empowered, interactive, and open means of cognition, Dianne encourages readers to explore the modern world and how our outdated methods of learning and putting together ideas no longer match the pace of technology, culture, and spirituality.

In terms of its content and organization, author Dianne Collins has much to offer between the two halves of this work. The examination of the current world gives much context and resonance to the need for new patterns of thought, and the ensuing 21 principles of QuantumThink present exciting, practical, and workable solutions to the modern world's problems. Readers interested in living for the future and shifting their philosophy out of the industrial world will love this book from cover to cover.

In terms of its audiobook quality, the editing is crisp and clear to heighten the quality and professionalism of the writing itself. As a narrator, Dianne Collins delivers her subject matter with passion and enthusiasm, sounding like a dear friend who is here to offer out-of-the-box thinking and solid advice on how to improve every aspect of our lives. Overall, I'd definitely recommend Do You QuantumThink? to all philosophy and new age enthusiasts who are also seeking a practical philosophy that they can start using immediately to build a better life.
How to Kiss the Universe
An Inspirational Spiritual and Metaphysical Narrative About Human Origin, Essence and Destiny
Jozef Simkovic
2022 Finalist
Audio Book
Check current price
Non-Fiction - Audiobook
Reviewed by K.C. Finn for Readers' Favorite

How to Kiss the Universe: An Inspirational Spiritual and Metaphysical Narrative About Human Origin, Essence and Destiny is a work of non-fiction in the spirituality subgenre. It is intended for the general adult audience owing to its complex philosophical themes and the occasional use of strong language and was penned by author Jozef Simkovic with audiobook narration in this format provided by John Steele. In this eye-opening work filled with revelations and insight into the purpose of life and the universe around us, the audience is introduced to the real-life journey of a journalist, leaving his physical body and traveling by consciousness alone. What results is a fascinating take on spirituality that the curious will not want to miss.

In terms of its content, author Jozef Simkovic has certainly put his mind, body, and soul into this work to excite and engage with readers over the many mysteries of the universe and present his findings on those topics that we have all surely wondered about. Whether you're a believer in the content of the work or not, Simkovic makes interesting and well-backed-up points from his own experience and resources beyond, and he presents everything in a professional and highly engaging style.

In terms of audiobook presentation, the narration by John Steele adds a new dimension of meaning, intention, and passion to the work, as Steele brings the different concepts and ideas to life vividly. Serious in tone but also highly enthused and inspired, Steele's narrative quality and the excellent editing of the work only further elevate the content and makes it more accessible and interesting to a wider audience. Overall, I'd certainly recommend How to Kiss the Universe to anyone with an interest in spirituality and life's biggest questions.
Once a Girl, Always a Boy
A Family Memoir of a Transgender Journey
Jo Ivester
2021 Gold Medal
Audio Book
Check current price
Non-Fiction - Audiobook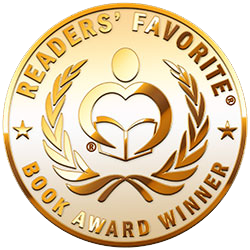 Reviewed by Lois Henderson for Readers' Favorite

Once a Girl, Always a Boy: A Family Memoir of a Transgender Journey by Jo Ivester tells of her son's journey from being a young female (at least in outward appearance) towards being a young male, not only in sense of self but also in physical form. The book is based, at least to some extent, on Jeremy's (formerly Emily's) own video journals. Emily's progression from identifying as a tomboy in her childhood to self-realization as Jeremy as a young adult is engrossing, especially as related by the various members of the family that were most intimately involved in the process, namely Jo, Jeremy, Jenn (Jeremy's big brother Ben's girlfriend), Jon (Jo's husband) and Sammy (Jeremy's younger brother). The emotional involvement of all family members in Emily's transitioning towards both outward and inward manifestation as a male is shown to be a key element in the family's coming to terms with the situation.

The multiple perspectives of Jo Ivester's Once a Girl, Always a Boy are intriguing. To hear the story from so many different angles enabled me to identify with each character in turn as the narrative unfolded, with it encouraging me, I felt, to adopt a non-judgmental approach to the whole that would not have been as easy to do if Jo had narrated the tale from her own perspective alone. The open-mindedness of the entire Ivester family is phenomenal, with no one condemning Jeremy's approach to life from the very start. The truly heart-warming and admirable effort made by all is an inspiring one, with the book having phenomenal importance for the LGBTQ market as a whole.

The sound quality of this audiobook was very fine, and since it is voiced by those who experienced and witnessed the journey up close and personal, this impressed me with the raw emotion, authenticity, and realness of the situation. I loved the warmth and kindness that exudes in the timbres of the different voices. At times, I felt as though I were a family counselor sitting in on a group therapy session. Once a Girl, Always a Boy: A Family Memoir of a Transgender Journey is such an outstanding audiobook that even if you have already acquired the print version, I would encourage you to get the audiobook as well.
Finding Joe Adams
Overcoming Great Odds A Son Searches For His Father
Joe Field
2021 Silver Medal
Audio Book
Check current price
Non-Fiction - Audiobook
Reviewed by K.C. Finn for Readers' Favorite

Finding Joe Adams: Overcoming Great Odds A Son Searches For His Father is a work of non-fiction in the memoir and family relationships subgenres. It is presented in audiobook format for the general reading audience and was penned by author Joe Field with narration by Mark Sando. As the title suggests, this autobiographical work recounts the formative experiences of his life through difficult family situations, his time in the care of child protective services, and his ongoing search for his father and his place in the world. What results is a heartfelt exploration of triumph over adversity, the unpredictability that life can throw at us, and having the core determination to overcome it, no matter what.

In terms of its audiobook presentation, narrator Mark Sando delivers a fantastic rendition of the stories and occurrences of the plot in a clear and concise manner that all readers can access. There's a nice balance of emotion that is never over-exaggerated, the pacing is smooth, and you never feel rushed or lost in the narration. The editing and audio quality itself was also crisp and professionally finished.

As for the story itself, author Joe Field delivers a rare quality of honesty in his narrative that really makes you feel as though the story is being told to you by a close friend, and this results in readers getting all the more involved and invested in his journey as it unfolds. Overall, I would certainly recommend Finding Joe Adams to fans of memoirs with a keen exploration of family life and how relationships and finding ourselves shape the journey of our lives.
Run, Walk, Crawl
A Caregiver Caught Between Generations
Sarahbeth Persiani
2021 Bronze Medal
Audio Book
Check current price
Non-Fiction - Audiobook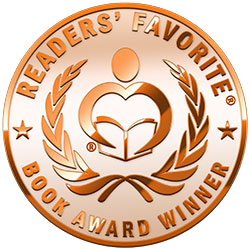 Reviewed by Jennifer Donovan for Readers' Favorite

Run, Walk Crawl: A Caregiver Caught Between Generations is a memoir by Sarahbeth Persiani. In this book, she recounts the difficulties of being in the "sandwich generation," in which a person juggles being a parent to young children while also becoming a caretaker for their own ailing parent(s). Run, Walk, Crawl has been aptly titled. Whereas many people are familiar with the crawl-walk-run process of learning a new skill, Sarahbeth Persiani has reversed the order to outline her own learning process. Learning to adopt the role of both parent and elder caretaker while remaining employed full-time, the need to learn to slow things down was imperative to her own well-being. In the first section, titled "Run," the author begins her journey as both parent and caretaker at a full-on sprint, trying to be everywhere and do everything for everyone while still putting in 100% at work. As the book progresses, in the following sections, titled "Walk" and "Crawl," she gradually slows down, choosing to put her family first at the expense of her career.

In this book, Sarahbeth Persiani bares herself, revealing her insecurities and her perceived failures. As someone who has cared for a family member with dementia, I could empathize with her struggle to reconcile her father's image with the shell of his former self that he became. Sorting through her father's belongings, assisting in his toileting, and taking over the care of his pets were all familiar territory to me as a reader. Not all of us will find ourselves in the position of caring for a parent or grandparent in such a way, but everyone who reads this book will sympathize with the author's experiences. Each chapter ends with a line of scripture, but even as a non-religious person, I never felt uncomfortable reading this book. Instead, the lines of scripture and references to religion gave me a deeper understanding of the author's feelings as she wrote about her experiences.

The audiobook of Run, Walk, Crawl was narrated by the author. When an author narrates their own book, it gives it a more personal feel, but since an author is rarely a voice actor, certain elements that an audiobook enthusiast comes to expect may be missing, such as varied voices for different characters. However, overall, the author did a fantastic job of reading the book expressively and with emotion. She sings, she jokes, and her voice catches when she discusses her father's passing. Her narration added to the book's relatability.
My Shorts
Brief Scenes from My Early Life
Brian Kagan
2021 Honorable Mention
Audio Book
Check current price
Non-Fiction - Audiobook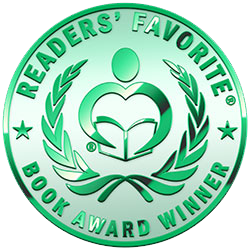 Reviewed by Rabia Tanveer for Readers' Favorite

My Shorts: Brief Scenes from My Early Life; A Collection of Personal Essays by Brian Kagan gave me a feeling of nostalgia as I listened to the author's life story and the lessons he learned as he grew up. This collection takes readers back into the days of the author's youth when he was a little dorky, a little awkward, and a boatload of fun. The author took readers through the years as he learned to appreciate and understand the most basic necessity in life: to love and be loved.

I loved how the audiobook opened with cheerful music followed by perhaps the best opening sentence for any book. Author Brian Kagan narrated the stories perfectly. He embodied his characters beautifully; Brian had the right accents and the best delivery to leave the most impact on listeners. The narrative and reading style proved to be a double bonus for me, and I was laughing out loud most of the time. It was the best three and half hours of my life!

I enjoyed the way Brian Kagan explored all different shades of love. He talked about his superficial love for toys to falling in love for the first time. The author shared every kind of love and how that love shaped him. Out of all the experiences of love he shared, his love for his mother (and vice versa) and his love for life stood out particularly well. The stories are written with such emotional intensity; I laughed when Brian did and cried when he did. I was doing even the same eye movements as the character. The pace was fast, the humor was alive, and I could feel the author's personality ooze from each sentence. Absolutely fantastic!
Mentoring Moments
14 Remarkable Women Share Breakthroughs to Success
Denola M. Burton
2021 Finalist
Audio Book
Check current price
Non-Fiction - Audiobook
Reviewed by Lois Henderson for Readers' Favorite

Mentoring Moments: 14 Remarkable Women Share Breakthroughs to Success, compiled by HR expert and Managing Editor of Enhanced DNA: Develop Nurture Achieve fame, Denola M. Burton, consists of the true stories of how 14 women succeeded in the business world, as well as in their home lives, quite often against the odds. Each tale is told by the woman herself, which makes the anthology a deeply personal account of how to make the most of what you have available to you in your immediate surroundings in the 21st century.

The diversity of the women whose successes and triumphs are celebrated in Mentoring Moments makes this volume a testament to female hardiness and fortitude. Life is never easy, and so often it is the women involved on whom others come to rely. At their best, they are a stalwart force for good in a society that has, all too often in the past, been torn apart by masculine-dominated conflict (which still renders the present untenable for some). Mentoring Moments shows how strong women can inculcate an awareness of the ability that individuals are able to move beyond the present moment of uncertainty and fear to strive for an enhanced future, by making their current limitations a springboard to a more positive tomorrow. Being a spiritual person myself, I especially savored the role that religion was acknowledged to play in many of these women's lives.

The audiobook of Mentoring Moments is narrated by Aisling Gray, whose versatility as a voice-over artist, who is also involved in e-learning, advertising, and animation work, provides the perfect medium for this book written by women who are arch examples of multitasking and of being able to transition flexibly from one environment to another. The introductions and contextualizing of each woman in turn are vocalized in such a way that it is clear from the start which woman's input is to follow. The sound quality is also clear and even throughout. In short, a truly inspiring audio experience!
Managing Bubbie
Russel Lazega
2020 Gold Medal
Audio Book
Check current price
Non-Fiction - Audiobook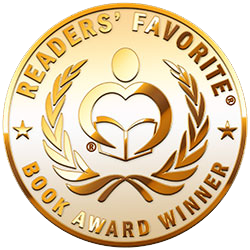 Reviewed by Romuald Dzemo for Readers' Favorite

Managing Bubbie by Russel Lazega is a captivating, spellbinding story that follows a family's journey as it struggles to manage one of theirs — the elderly Lea Bubbie. The story is so wonderfully told and the setting comes out clearly through the narrative. The reader is transported to what life was like in Miami in the 1980s. This is a story that also takes the reader back to the Holocaust days to learn what it meant to survive the horrors of that heartbreaking historical evil. The author combines wit with humor to give readers a satisfying reading and listening experience. Readers will be immediately drawn to the characters and Bubbie is one heck of a character. As one listens to the story and gets to know her stubbornness, one also gets a glimpse of an intelligence and a wisdom accumulated through the gritty path of grueling experience.

The narrative voice is beautiful and the audio is so masterfully done that the characters' roles come across distinctly. The dialogues are impeccable and the reader will enjoy the witticism, the humor, and all the fun that comes alongside the gripping story. Just the opening lines had me hooked and laughing, and the Yiddish accent is unmistakably woven into the dialogues, reflecting the history and culture of the characters. "It was the last thing she said to me before I left for college. 'I vant you should write these tings down,' she told me. 'Mine stories — mine life — I vant you should make a book from these tings, a book to tell vhat I did to bring mine children here to this country.'" Reading the conversations and the story is enjoyable, but listening to it is far more fun. Russel Lazega's memoir is an exciting story that is as enjoyable as a memoir of this nature can be. Managing Bubbie will have you laughing and crying throughout the rollicking ride.

Contact Author -