Big Heart Ventures
Purpose-driven Entrepreneurship for the Next Age of Technology
Tina Ruseva
2019 Illustration Award
229 Pages
Check current price
Non-Fiction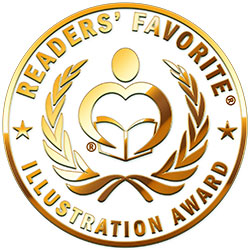 Reviewed By K.C. Finn for Readers' Favorite

Big Heart Ventures: Purpose-driven Entrepreneurship for the Next Age of Technology is a non-fiction work focusing on business and leadership, penned by author Tina Ruseva. The premise of the book focuses on current business practices and start-ups utilizing new technology to grow faster than ever before, asking questions about what a modern company actually looks like, and who it has been built for. Commenting on the success of ventures which capture their target audience because of their purpose and intent as much as their product, the 'heart' element of new businesses looks at the wider world to ensure that they are doing their part for it, rather than just generating wealth for themselves.

This is a well-organized guide to the most recent developments in business start-ups, and how the implementation of technology plus purpose is predicted to affect business growth and company success in the near future. The idea of purpose-driven business is well explained, and it is clear that author Tina Ruseva is passionate about advocating for the heart that new companies need to have. The argument is convincing in a world where we have been swindled and damaged the planet many times over, thanks to big business. The discussion of technologies which can be implemented is also very informative and interesting to learn about. Overall, Big Heart Ventures: Purpose-driven Entrepreneurship for the Next Age of Technology is sure to inform and guide potential business owners who want to build their future success on solid ethical grounds.

Wow! What a Trip! My Journey to Meet my Family
How to explain to your child a new baby is on the way (Being a Big Brother or Sister Will Be Wonderful)
Susan M. Tarrant
2018 Illustration Award
48 Pages
Check current price
Non-Fiction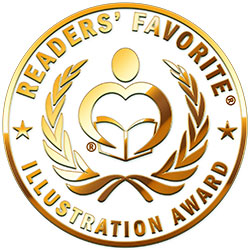 Reviewed By Mamta Madhavan for Readers' Favorite

Wow! What a Trip! My Journey to Meet my Family by Susan M. Tarrant is an insightful and fascinating book that will help children feel good about being a brother or a sister. The baby is excited to know that it is connected to its Mommy, it has arms and legs, and can hear sounds. It does not know what fingers and toes do and decides to give a big smile during Mommy's check up with the doctor. The baby is not too happy when Mommy has pickles and ice cream. It is also wondering about the name and whether there will be a brother or a sister at home. The book is indeed a trip and will help young children understand pregnancy.

The concept is fresh and the author handles the topic with love, warmth and expertise. The illustrations are fabulous and they take readers step by step through what happens during the various stages of pregnancy. I also like the fact that the author has given space for family photos and a page to record the memories. The book is about understanding that pregnancy is about love, explaining to children all about pregnancy in a beautiful way that will help them understand it perfectly. Since the story is narrated by the baby in the mother's womb, it gives a kind of whimsical vibe. I strongly recommend this book for parents, tutors, and educators to read out to children at home and in classrooms as there will be many children who will benefit from it. It is also a good book when it comes to having a discussion at home about welcoming a new member into the family.

Spirit Quest
Bob MacKenzie (poet), Sharlena Wood (illustrator)
2017 Illustration Award
40 Pages
Check current price
Non-Fiction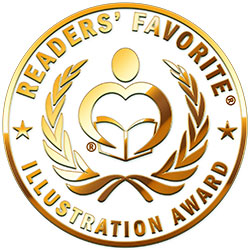 Reviewed By Carla Trueheart for Readers' Favorite

Spirit Quest by poet Bob MacKenzie and illustrator Sharlena Wood was a beautiful book of poetry. Throughout the book were gorgeous illustrations that matched the written poems perfectly. The poems themselves told stories of mountains, lakes, cabins, woods, and other serene settings. You can't help but feel relaxed after reading these poems. With straightforward writing and themes that many of us can relate to, this book of poetry will be a valuable addition to any poetry library. The writing paints a picture throughout the book, and there is a definite sense that the author is a professional poet. I enjoyed reading this immensely.

Normally, I would say imagery is what poems are all about and would not really find the need for the illustrations in the book; however, the pictures that went with each poem were so beautiful and worked with the poems so well that they were not distracting at all. My favorite poem was Rose Lake, although I enjoyed the Fire poems and pretty much all the poems in Spirit Quest. It was obvious that poet Bob MacKenzie knew how to use language, and also obvious that illustrator Sharlena Wood was able to match the ideas and settings with ease. The colors in the illustrations range from black and white beauties to intense bursts of magentas, oranges, and blues. From one book, it was easy to gain a full picture of the poet's life and experiences, including travels taken. I would recommend this book to those who enjoy nature poetry.
The Book that Gets Better with Age
Observations Through the Looking Glass of Aging
Tim Love
2016 Illustration Award
72 Pages
Check current price
Non-Fiction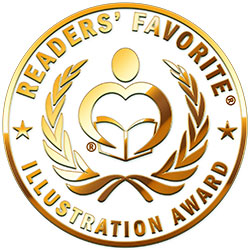 Reviewed By Ashley Tetzlaff for Readers' Favorite

Tim Love wrote The Book That Gets Better with Age: Observations Through the Looking Glass of Aging to help older folks process life – past, present and future – and assist young people in letting go of things that hinder them now so they can live a fuller life as they age. There are 32 chapters in the book, almost every one of which has an accompanying illustration which brings the concepts to life more. The font also increases one point in each chapter, so you go from about 10/12 font size to 40 or so. It is fun and makes reading feel fast and easy. Tim asked different people the question "What gets better with aging?" Answers like "comfort rather than fashion," "enjoying the journey, rather than just racing to a destination," "doing what you want instead of what you should do," "having an easier time saying no," show wisdom and insight that both old and young can appreciate.

I absolutely LOVE The Book That Gets Better with Age! Tim Love does an exceptional job presenting the different concepts. He has a great sense of humor and a good grasp of language. The chapters flow together and into the next so well, though each chapter can be read as a standalone. Also, select pieces of poetry and thoughtful quotes are sprinkled throughout the book. I find that I appreciate the wording and thoughts in these as I get older too. Poetry is a pain as a youngster. The flavor is so much better as you age – like a good wine. This book is so good. It will DEFINITELY go on my list of top favorite books. And I am already thinking of all the people that would appreciate getting it as a gift, including myself. Recommended for all ages.
Pet Logic
See the world through your pet's eyes and experience your life through a beautiful new lens
Nicole Birkholzer
2016 Illustration Award
174 Pages
Check current price
Non-Fiction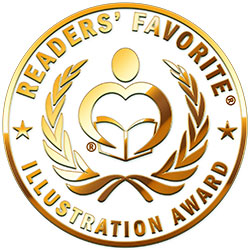 Reviewed By Emily-Jane Hills Orford for Readers' Favorite

There was the Percheron horse, Jesse, retired from pulling logs and carriages, who resisted human or, for that matter, any other form of contact, preferring to stick to himself. Then there were the snuggling orphaned baby raccoons. And there were cats and dogs and sheep and goats, all needing rescue, all needing a kind, understanding human to take care of them. Jesse arrived with a displaced hip. Over time, he learned how to communicate with his human caregivers, first to point out a few annoying ticks that he wanted removed, but gradually to stand still for a complete grooming. All of the other adoptees learned to communicate as well and each one of them had an interesting story to share, one that required a compassionate, caring listener.

We all need to respect our animal friends. Finding homes for orphaned, abandoned, abused animals is not enough. They need and deserve safe, happy homes, where they are loved, understood and respected. Nicole Birkholzer's compassionate collection of animal stories, Pet Logic, touches the heart and, yes, sometimes makes us laugh and cry. She opens the reader's eyes to the thinking pet, the one who's trying to tell its human handler that it wants to be left alone, it wants a safe place to live with good healthy food, it wants to be loved unconditionally. Isn't that what we all crave, what we all deserve?

The author doesn't have to lecture to get her point across; all she does is share her pets' stories. And there's quite a few of them; some happy, some sad. As the author writes in her foreword, "When we look beyond the common relationship between man and animal, where we don't just project our needs, knowledge, and love but instead consider the animal's perspective, we'll be shown a world that is nothing short of miraculous." Pet Logic is indeed a miraculous collection of stories exploring the unique relationship between humans and animals.
Mary, Mary Quite
On Raising Children (and other mind-altering substances)
Mary Huckstep
2015 Illustration Award
124 Pages
Check current price
Non-Fiction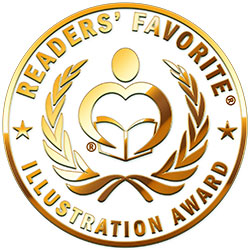 Reviewed By Cheryl E. Rodriguez for Readers' Favorite

You will find yourself giggling through some of life's most precarious moments in Mary Huckstep's, Mary, Mary Quite: On Raising Children (and other mind altering substances). This inspirational book is beyond cute. It is packed full of silly descriptions, which accurately, yet comically describe real life situations and identities, and laugh out loud anecdotes. Laughter is truly good medicine for the soul, so do yourself a favor and take a big dose of joy and hilarity with Mary, Mary Quite: On Raising Children (and other mind altering substances). It is a light-hearted, fun-loving look at life's ups and downs, not to mention it is amusingly insightful.

Mary Huckstep tackles many of life's touchy subjects, such as parenting, family living, finding yourself, and the difference between girls and boys. She portrays these subjects with truth, and a bit of twisted humor. Simply written, Huckstep delivers her stories with style and finesse. The underlying theme woven through her text is to laugh at life's mishaps and enjoy being joyful. Every chapter is filled with an element of comedy and wit, causing the reader to laugh out loud. Furthermore, each chapter has a comic illustration that captures the essence of the author's words. As a mom, wife and grandmother, I found myself relating to every chapter. Mary, Mary Quite: On Raising Children is full of humor, ageless wisdom, but wisdom that only comes from life experience. Can't wait to read what she writes next.
Gently Awakened
The Influence of Faith on Your Artistic Journey
Sara Joseph
2014 Illustration Award
255 Pages
Check current price
Non-Fiction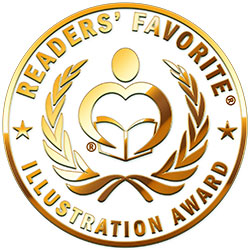 Reviewed By Bil Howard for Readers' Favorite

Is it even possible to be a Christian artist and thrive? In "Gently Awakened," by Sara Joseph, you'll come to understand that it is impossible not to. Sara shows how the scriptures not only bring us to salvation, but direct us toward the meaning in our lives. Her illustration, taken from the book of Jeremiah, concerning the "good figs" sets the stage for creating an understanding of our need to bear the fruit that we were created to bear. She shows how Satan often tries to use the same tricks he has always used in order to derail our efforts, because by bearing our fruit we become more like our creator. Sara gives practical applications of the scriptures to help you commit to using your art in order to bear witness of Christ rather than hiding it under a bushel or abandoning it altogether. Through surrendering to your purpose in Christ, she shows how the miracles which seem to be distant and ancient stories can become a reality and the abundance which comes from God's bounty is ours. Her book is illustrated with her own works of art throughout as a testimony to her commitment to the calling which God has placed upon her.

Sara Joseph touched a deep spot within me through "Gently Awakened." Although I have already taken steps toward the transformation to a full time writer and novelist, there have been times that I have wondered if I am truly following the path which 40 years of faith has set before me. I have turned away from that path time and time again as I have pursued "making a living." Sara very gently allowed me to see that the seasons of my art are moving forward, just like the seasons of the fig tree from planting, cultivating, blossoming and bearing fruit come through time as the tree is tended. Honest, inspiring and practical; "Gently Awakened" is essential reading for artists who are seeking God's guidance for their vocation.
Watercolour Toolbox
Essentials for Painting Success
Karen Richardson
2014 Illustration Award
80 Pages
Check current price
Non-Fiction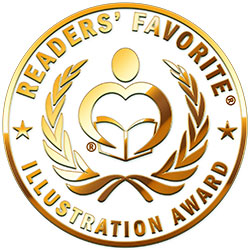 Reviewed By Mamta Madhavan for Readers' Favorite

Watercolour Toolbox: Essentials for Painting Success by Karen Richardson is a useful guide to all painters and those who are learning to paint. The book guides you step-by-step with useful strategies and demonstrations. It speaks about problems that painters face while painting and, apart from being helpful to novices, the book is also helpful to experienced painters. The book guides you in a sequential manner and speaks about everything that a painter would love to know to improve their techniques and skills. The book covers extensively the right usage of colors, brushes, and good textures for paintings.

The book has eight demonstrations by the author which is really educational and useful. It gives useful tips to improve your techniques and widen one's perspective on how to handle the complexities of art. The examples will tell you how to avoid or fix the challenges presented while using watercolors. The tips to keep in mind before you start with the painting are very helpful. It helps you in planning your picture and how to go about it methodically. The book also tells readers about the classic design guidelines and traditional painting methods which will help them improve their craft.

I will recommend this book to all artists and beginners. The most common painting challenges faced by painters and the simple solutions offered by the author will help one enjoy painting. This 65-page tutorial is very helpful when it comes to improving your style.
Building Better Humans
The Book You Wish Your Parents Had
Authors: David Davoust & Lisa Davoust Illustrator: Abigail Davoust
2014 Illustration Award
148 Pages
Check current price
Non-Fiction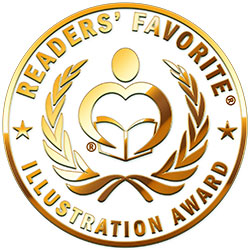 Reviewed By Viga Boland for Readers' Favorite

Building Better Humans by David and Lisa Davoust is the book I wish I'd had over 30 years ago when we first found out we were going to be parents. What David and Lisa Davoust have written about raising children, who will become tomorrow's happy, productive adults, far outweighs anything I learned from Dr. Benjamin Spock way back then. Despite its somewhat robotic sounding title, Building Better Humans is written with the love, compassion and wisdom that come with years of determining what works and what doesn't in the challenging task of being the best parent you can be. David and Lisa Davoust establish one key principle right at the beginning of Building Better Humans: "Parents' primary role is to prepare our kids for life without us." Such an obvious statement, but how many parents think of that when a child acts up, is disobedient, or won't pull their weight for the betterment of the family and themselves? Most parents are too concerned that disciplining the child will make him/her unhappy and fail to follow through on what they need to do: prepare the child for future conflicts.

In an easy to read style, with colourful illustrations and anecdotes that make you smile, David and Lisa Davoust explore and explain key areas of critical importance to raising not just happy children, but confident adults: communication, punishment and discipline, and social skills. They provide guidelines for talking to your children about dating, sex and handling money. They even address the positive and negative sides of our current technology-obsessed culture. And at the end of each chapter, they sum up their ideas in quick reference point form. As you turn the pages of Building Better Humans, you realize that so much of what David and Lisa Davoust have written is just plain common sense that we rarely take time to think through and which no schools ever teach, but should. Thank heavens David and Lisa wrote this book. Don't raise your children without it!
Contact Author -