What's Happening to Me NOW?!
The Facts of Life, As a Woman In Your 40s. (Straight Talk About Perimenopause.)
Heather Wright
2021 Illustration Award
40 Pages
Check current price
Non-Fiction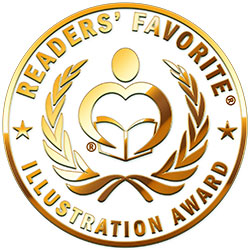 Reviewed by Mamta Madhavan for Readers' Favorite

What's Happening to Me NOW? The Facts of Life, As A Woman In Your 40s (Straight Talk About Perimenopause) by Heather Wright is for women who are suffering from life's hormonally crazy phases. All women go through menopause but nobody is ready to talk about it. The book gives good tools that will help readers decide what is good for them and answer many of the myths and misunderstandings surrounding menopause. Though menopause signals the end of youth, no one wants to discuss what happens after that, especially the symptoms. The changes might be hard to recognize and adjust to. The author gives tips on what to expect, lists the symptoms, and speaks about how 80% of women feel nervousness and irritability during this time.

Heather Wright has tackled the subject in a unique way, using funny illustrations by Matylda McCormack-Sharp to lighten the tone of the book though she has dealt with it methodically and extensively. The book will help readers going through menopause stages to deal with their hormonal upheaval in a way that will give them self-acceptance and contentment. The four stages of post-reproductive life are quite interesting and are as follows; Perimenopausal, Menopause, Coalescence, and Maturescence. She helps readers go through this experience and growth and leaves them liberated and empowered.
Humangee 101
A Manual for Understanding the Human Device
Frank Sharkey
2021 Illustration Award
192 Pages
Check current price
Non-Fiction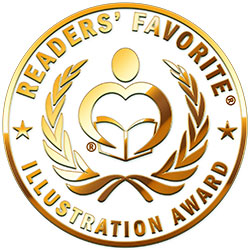 Reviewed by Lit Amri for Readers' Favorite

"As humans, we are all allocated a piece of equipment, the humangee. This manual seeks to help you understand that device-less in the physical sense and more in the mental and software aspects, which ultimately control the instrument." In Humangee 101 by Frank Sharkey, there's a device that is a product of nature" a humanoid, or uniquely coined as a humangee. It's us but in this out-of-the-box manual, we are the custodians who are going to look at ourselves as this device and seek better understanding to improve, enjoy and appreciate life.

Homo sapiens, Unregulated, Morphed, Animate, Natural, Growth, Evaluation, Experiment - the H.U.M.A.N.G.E.E. Frank Sharkey's 'manual' distinguishes itself from other self-help materials from the get-go. The third-party approach to look at ourselves and life objectively is an interesting notion. I gravitated toward Chapter 9: The Present Moment and embraced wholeheartedly being fully engaged and focused on the now, doing things with precision and joy to deliver the best possible outcome. It's a valuable set of 'instructions' that I personally strive to achieve and incorporate into my life.

As unique and fascinating as Humangee 101 is - including its charming and funny illustrations - the way life's basic principles are dissected and Sharkey's analogy of us as humangee can be seen as gratuitously complex by some readers. It's also not reading material that can be consumed in one sitting. The Pause, Go, and Stop icons are on almost every page as a reminder for "moments of reflection throughout the day, focused attention in activities, and complete rest and sleep when appropriate". That said, this is an undeniably special and commendable manual for understanding and improving ourselves as individuals.
Terminal
Nonfiction words That Read Like Fiction
Sandra Gunn
2020 Illustration Award
161 Pages
Check current price
Non-Fiction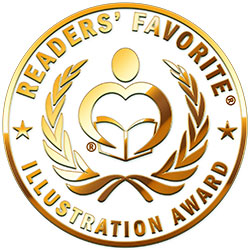 Reviewed by Katelyn Hensel for Readers' Favorite

When facing the diagnosis of terminal cancer, there are often silent partners. Obviously the family member diagnosed has tremendous thoughts and feelings to process. But sometimes the spouses, children, parents, and other family members are pushed aside in deference to caring for and acknowledging the cancer patient. Terminal by Sandra Gunn does an excellent job of exploring both the patient's and their families' post-diagnosis to really experience the full scope of emotions and almost visceral reactions these people experienced when faced with the terrifying words, "You have cancer. It's terminal."

I was repeatedly impressed with how well written the individual stories, thought-pieces, and general discussions were. Although written by many different members of Leslie's Week Stage 4 Breast Cancer Book Collaborators Club, the writing was smooth, well polished, and so clearly conveyed the emotions of these women that I found my breath catching in my chest mid-story more than once. The voices, bound together in this tome, were a real symphony of sadness, resolve, hope, and love. Additionally, there was a lot of educational content in the book, helping me understand that the words "cancer patient" lack the warm, people-first language that individuals with other diseases are allowed. I have to agree with Lauren Huffmaster, one of the authors, that in October so many corporate marketing ploys try to capitalize on breast cancer awareness and bathe everything in pink comes across as cloying and insincere. There were also excellent footnotes explaining some of the more jargon-specific phrases, which I very much appreciated.

I can really see how much comfort Terminal might be to someone who was recently diagnosed with metastatic breast cancer. There's something so very human in experiencing the shock, despair, and tentative resolve and acceptance in these women's, children's, and families' thought processes after such devastating news. These authors, strong in themselves and in their fate, should be commended. It was a lovely book and should be a go-to when facing a terminal diagnosis. As just a reader, I was able to find similarities and comparisons between many of the stories that I think would be easy for cancer partners to relate to.
Big Heart Ventures
Purpose-driven Entrepreneurship for the Next Age of Technology
Tina Ruseva
2019 Illustration Award
232 Pages
Check current price
Non-Fiction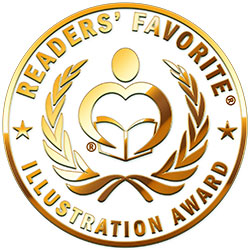 Reviewed by K.C. Finn for Readers' Favorite

Big Heart Ventures: Purpose-driven Entrepreneurship for the Next Age of Technology is a non-fiction work focusing on business and leadership, penned by author Tina Ruseva. The premise of the book focuses on current business practices and start-ups utilizing new technology to grow faster than ever before, asking questions about what a modern company actually looks like, and who it has been built for. Commenting on the success of ventures which capture their target audience because of their purpose and intent as much as their product, the 'heart' element of new businesses looks at the wider world to ensure that they are doing their part for it, rather than just generating wealth for themselves.

This is a well-organized guide to the most recent developments in business start-ups, and how the implementation of technology plus purpose is predicted to affect business growth and company success in the near future. The idea of purpose-driven business is well explained, and it is clear that author Tina Ruseva is passionate about advocating for the heart that new companies need to have. The argument is convincing in a world where we have been swindled and damaged the planet many times over, thanks to big business. The discussion of technologies which can be implemented is also very informative and interesting to learn about. Overall, Big Heart Ventures: Purpose-driven Entrepreneurship for the Next Age of Technology is sure to inform and guide potential business owners who want to build their future success on solid ethical grounds.

Wow! What a Trip! My Journey to Meet my Family
How to explain to your child a new baby is on the way (Being a Big Brother or Sister Will Be Wonderful)
Susan M. Tarrant
2018 Illustration Award
48 Pages
Check current price
Non-Fiction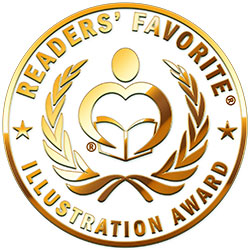 Reviewed by Mamta Madhavan for Readers' Favorite

Wow! What a Trip! My Journey to Meet my Family by Susan M. Tarrant is an insightful and fascinating book that will help children feel good about being a brother or a sister. The baby is excited to know that it is connected to its Mommy, it has arms and legs, and can hear sounds. It does not know what fingers and toes do and decides to give a big smile during Mommy's check up with the doctor. The baby is not too happy when Mommy has pickles and ice cream. It is also wondering about the name and whether there will be a brother or a sister at home. The book is indeed a trip and will help young children understand pregnancy.

The concept is fresh and the author handles the topic with love, warmth and expertise. The illustrations are fabulous and they take readers step by step through what happens during the various stages of pregnancy. I also like the fact that the author has given space for family photos and a page to record the memories. The book is about understanding that pregnancy is about love, explaining to children all about pregnancy in a beautiful way that will help them understand it perfectly. Since the story is narrated by the baby in the mother's womb, it gives a kind of whimsical vibe. I strongly recommend this book for parents, tutors, and educators to read out to children at home and in classrooms as there will be many children who will benefit from it. It is also a good book when it comes to having a discussion at home about welcoming a new member into the family.

Spirit Quest
Bob MacKenzie (poet), Sharlena Wood (illustrator)
2017 Illustration Award
40 Pages
Check current price
Non-Fiction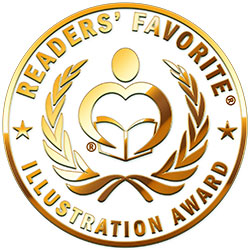 Reviewed by Carla Trueheart for Readers' Favorite

Spirit Quest by poet Bob MacKenzie and illustrator Sharlena Wood was a beautiful book of poetry. Throughout the book were gorgeous illustrations that matched the written poems perfectly. The poems themselves told stories of mountains, lakes, cabins, woods, and other serene settings. You can't help but feel relaxed after reading these poems. With straightforward writing and themes that many of us can relate to, this book of poetry will be a valuable addition to any poetry library. The writing paints a picture throughout the book, and there is a definite sense that the author is a professional poet. I enjoyed reading this immensely.

Normally, I would say imagery is what poems are all about and would not really find the need for the illustrations in the book; however, the pictures that went with each poem were so beautiful and worked with the poems so well that they were not distracting at all. My favorite poem was Rose Lake, although I enjoyed the Fire poems and pretty much all the poems in Spirit Quest. It was obvious that poet Bob MacKenzie knew how to use language, and also obvious that illustrator Sharlena Wood was able to match the ideas and settings with ease. The colors in the illustrations range from black and white beauties to intense bursts of magentas, oranges, and blues. From one book, it was easy to gain a full picture of the poet's life and experiences, including travels taken. I would recommend this book to those who enjoy nature poetry.
The Book that Gets Better with Age
Observations Through the Looking Glass of Aging
Tim Love
2016 Illustration Award
72 Pages
Check current price
Non-Fiction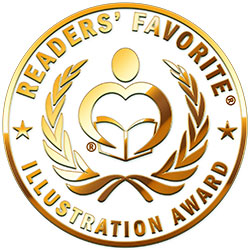 Reviewed by Ashley Tetzlaff for Readers' Favorite

Tim Love wrote The Book That Gets Better with Age: Observations Through the Looking Glass of Aging to help older folks process life – past, present and future – and assist young people in letting go of things that hinder them now so they can live a fuller life as they age. There are 32 chapters in the book, almost every one of which has an accompanying illustration which brings the concepts to life more. The font also increases one point in each chapter, so you go from about 10/12 font size to 40 or so. It is fun and makes reading feel fast and easy. Tim asked different people the question "What gets better with aging?" Answers like "comfort rather than fashion," "enjoying the journey, rather than just racing to a destination," "doing what you want instead of what you should do," "having an easier time saying no," show wisdom and insight that both old and young can appreciate.

I absolutely LOVE The Book That Gets Better with Age! Tim Love does an exceptional job presenting the different concepts. He has a great sense of humor and a good grasp of language. The chapters flow together and into the next so well, though each chapter can be read as a standalone. Also, select pieces of poetry and thoughtful quotes are sprinkled throughout the book. I find that I appreciate the wording and thoughts in these as I get older too. Poetry is a pain as a youngster. The flavor is so much better as you age – like a good wine. This book is so good. It will DEFINITELY go on my list of top favorite books. And I am already thinking of all the people that would appreciate getting it as a gift, including myself. Recommended for all ages.
Pet Logic
See the world through your pet's eyes and experience your life through a beautiful new lens
Nicole Birkholzer
2016 Illustration Award
174 Pages
Check current price
Non-Fiction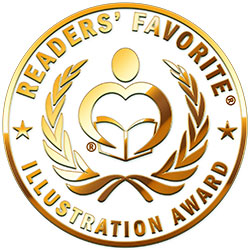 Reviewed by Emily-Jane Hills Orford for Readers' Favorite

There was the Percheron horse, Jesse, retired from pulling logs and carriages, who resisted human or, for that matter, any other form of contact, preferring to stick to himself. Then there were the snuggling orphaned baby raccoons. And there were cats and dogs and sheep and goats, all needing rescue, all needing a kind, understanding human to take care of them. Jesse arrived with a displaced hip. Over time, he learned how to communicate with his human caregivers, first to point out a few annoying ticks that he wanted removed, but gradually to stand still for a complete grooming. All of the other adoptees learned to communicate as well and each one of them had an interesting story to share, one that required a compassionate, caring listener.

We all need to respect our animal friends. Finding homes for orphaned, abandoned, abused animals is not enough. They need and deserve safe, happy homes, where they are loved, understood and respected. Nicole Birkholzer's compassionate collection of animal stories, Pet Logic, touches the heart and, yes, sometimes makes us laugh and cry. She opens the reader's eyes to the thinking pet, the one who's trying to tell its human handler that it wants to be left alone, it wants a safe place to live with good healthy food, it wants to be loved unconditionally. Isn't that what we all crave, what we all deserve?

The author doesn't have to lecture to get her point across; all she does is share her pets' stories. And there's quite a few of them; some happy, some sad. As the author writes in her foreword, "When we look beyond the common relationship between man and animal, where we don't just project our needs, knowledge, and love but instead consider the animal's perspective, we'll be shown a world that is nothing short of miraculous." Pet Logic is indeed a miraculous collection of stories exploring the unique relationship between humans and animals.
Mary, Mary Quite
On Raising Children (and other mind-altering substances)
Mary Huckstep
2015 Illustration Award
124 Pages
Check current price
Non-Fiction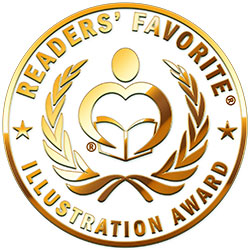 Reviewed by Cheryl E. Rodriguez for Readers' Favorite

You will find yourself giggling through some of life's most precarious moments in Mary Huckstep's, Mary, Mary Quite: On Raising Children (and other mind altering substances). This inspirational book is beyond cute. It is packed full of silly descriptions, which accurately, yet comically describe real life situations and identities, and laugh out loud anecdotes. Laughter is truly good medicine for the soul, so do yourself a favor and take a big dose of joy and hilarity with Mary, Mary Quite: On Raising Children (and other mind altering substances). It is a light-hearted, fun-loving look at life's ups and downs, not to mention it is amusingly insightful.

Mary Huckstep tackles many of life's touchy subjects, such as parenting, family living, finding yourself, and the difference between girls and boys. She portrays these subjects with truth, and a bit of twisted humor. Simply written, Huckstep delivers her stories with style and finesse. The underlying theme woven through her text is to laugh at life's mishaps and enjoy being joyful. Every chapter is filled with an element of comedy and wit, causing the reader to laugh out loud. Furthermore, each chapter has a comic illustration that captures the essence of the author's words. As a mom, wife and grandmother, I found myself relating to every chapter. Mary, Mary Quite: On Raising Children is full of humor, ageless wisdom, but wisdom that only comes from life experience. Can't wait to read what she writes next.
Gently Awakened
The Influence of Faith on Your Artistic Journey
Sara Joseph
2014 Illustration Award
255 Pages
Check current price
Non-Fiction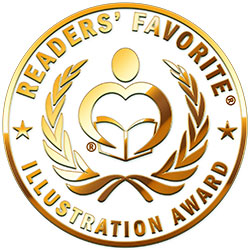 Reviewed by Bil Howard for Readers' Favorite

Is it even possible to be a Christian artist and thrive? In "Gently Awakened," by Sara Joseph, you'll come to understand that it is impossible not to. Sara shows how the scriptures not only bring us to salvation, but direct us toward the meaning in our lives. Her illustration, taken from the book of Jeremiah, concerning the "good figs" sets the stage for creating an understanding of our need to bear the fruit that we were created to bear. She shows how Satan often tries to use the same tricks he has always used in order to derail our efforts, because by bearing our fruit we become more like our creator. Sara gives practical applications of the scriptures to help you commit to using your art in order to bear witness of Christ rather than hiding it under a bushel or abandoning it altogether. Through surrendering to your purpose in Christ, she shows how the miracles which seem to be distant and ancient stories can become a reality and the abundance which comes from God's bounty is ours. Her book is illustrated with her own works of art throughout as a testimony to her commitment to the calling which God has placed upon her.

Sara Joseph touched a deep spot within me through "Gently Awakened." Although I have already taken steps toward the transformation to a full time writer and novelist, there have been times that I have wondered if I am truly following the path which 40 years of faith has set before me. I have turned away from that path time and time again as I have pursued "making a living." Sara very gently allowed me to see that the seasons of my art are moving forward, just like the seasons of the fig tree from planting, cultivating, blossoming and bearing fruit come through time as the tree is tended. Honest, inspiring and practical; "Gently Awakened" is essential reading for artists who are seeking God's guidance for their vocation.
Contact Author -