Big Heart Ventures
Purpose-driven Entrepreneurship for the Next Age of Technology
Tina Ruseva
2019 Illustration Award
229 Pages
Check current price
Non-Fiction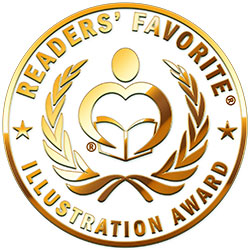 Do you want to build a company?
You will be building a world.
Do it on purpose.

The efficiency of digital technology has set us free to start a business at a cost lower than ever before. But also to have a more rapid and more sudden impact at a global scale. In the face of global challenges and unlimited technological ability, doing the things right is a given. It is about time to focus on doing the right things. It's about time to leave the choice between purpose and profit behind and embrace a new approach towards business and start-ups - purpose-driven entrepreneurship.
Wow! What a Trip! My Journey to Meet my Family
How to explain to your child a new baby is on the way (Being a Big Brother or Sister Will Be Wonderful)
Susan M. Tarrant
2018 Illustration Award
48 Pages
Check current price
Non-Fiction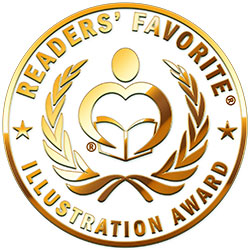 WoW! What a Trip! was written to help parents explain to their young child or children a new baby is on the way. The illustrations by a Master Oil Painter and Pastelist show the beginning to ending stages of pregnancy right up to and including the birth of the baby. The book was designed to create and develop conversations between the expectant mother and their child to help prepare and have them look forward to being a big brother or sister. As an example, the first picture depicts two cells in mommy's tummy. The parent(s) can ask their child what they see in the picture. Depending on how their child answers, the parent will have the opportunity to explain what is happening during the early stages of pregnancy. The illustrations in the book provide many talking points during the various stages of pregnancy. Pictures depict cells multiplying, the first evidence of arms and legs, the connection with the umbilical cord, the recognition of fingers and toes, a depiction of the ultra-sound being taking of the new baby, a representation of many possible names, the family getting the family room ready for the new baby, the car going to a hospital, and a picture of the baby born with the family. The book also give the family a place for relevant photos, a page to record memories of the pregnancy, and access to the author for assistance in help with communicating the meaning of the illustrations. The book speaks to the importance of having their child appreciate what is happening to mom during her pregnancy. WoW! What a Trip! should help a young child learn and understand that bringing a new child into their family and the world is all about love.
Spirit Quest
Bob MacKenzie (poet), Sharlena Wood (illustrator)
2017 Illustration Award
40 Pages
Check current price
Non-Fiction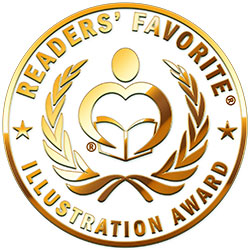 Softcover book 8"x10" - art and poetry
The Book that Gets Better with Age
Observations Through the Looking Glass of Aging
Tim Love
2016 Illustration Award
72 Pages
Check current price
Non-Fiction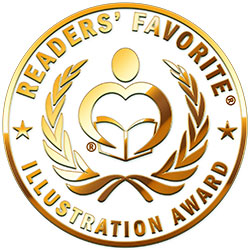 The Book That Gets Better With Age is a collection of aphorisms and stories about the things that can get better as we age. It offers a humorous and insightful look through the looking glass of aging.
As you read the book, the type gets bigger. And, the illustrations that accompany each chapter illuminates the idea that aging is actually full of promise and not a diminishment of life.
Pet Logic
See the world through your pet's eyes and experience your life through a beautiful new lens
Nicole Birkholzer
2016 Illustration Award
174 Pages
Check current price
Non-Fiction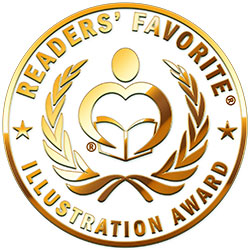 Does your cat trip you up—literally—when you rush to get out of the house? Does your dog sometimes act really goofy, especially when you need cheering up? When our animals "speak" to us we are given a choice: we can dismiss them as silly, or we can choose to stop... and listen. And this is what Pet Logic is all about. By knowing how to listen to your pet, you will be shown a world that is nothing short of miraculous. Praise for Pet Logic: "The stories in Pet Logic combine the feel of James Herriot's veterinary tales with contemporary insights that let us see the world through our pet's eyes. Nicole's narrative shows us that opening our hearts and minds to what our pets are 'telling' us enriches all our lives." —Stephanie Sanders, founder and publisher of Massachusetts Horse "Nothing short of magical. If there ever was an individual who understands how to com¬municate beyond words, you'll meet her in the pages of this book. Nicole walks the walk because her four-footed friends don't talk the talk . . . it's beautiful silent communication." —John Perdrizet DVM, PHD, DACVIM, LAC, founder Sanctuary Animal Clinic "Nicole's stories are a beautiful reminder of the valuable lessons we can learn from animals. Devour this book, take the stories to heart, and you'll experience a deeper, richer life." —Gary Cassera, founder of Balanced Dogs, LLC
Mary, Mary Quite
On Raising Children (and other mind-altering substances)
Mary Huckstep
2015 Illustration Award
124 Pages
Check current price
Non-Fiction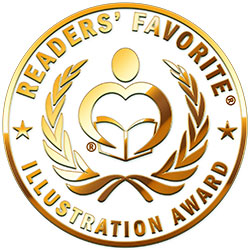 With family-friendly, award-winning comedy and premium color layout, this hardbound book is perfect for the coffee table. Winner of 7 international awards for Humor, Illustration, and Design, MARY MARY QUITE delivers full-page, detailed, delightful illustrations with each of its 22 chapters. These are the stories of Mary and hubby, Old Hunk -- who raised five kids, assorted grandkids, three dogs, two cats, rodents galore, a bevy of reptiles, a boatload of fish, and a Mexican tarantula named Mad Max. It was crazy. But their drug of choice has always been laughter.
A freelance Christian writer and former AP English teacher, Mary holds an MFA in Screenwriting from UCLA and has worked as a script doctor for projects at Sony, Disney, Lifetime and Hallmark. Mary met artist David Condry in 2011 and their collaboration led to MMQ, Mary's first book. David is a graduate of the Massachusetts College of Art and Design. A husband, a father, and a lover of people, his favorite subjects have always been human beings - as seen in his funny and award-winning illustrations. More at www.marymaryquite.com
Gently Awakened
The Influence of Faith on Your Artistic Journey
Sara Joseph
2014 Illustration Award
255 Pages
Check current price
Non-Fiction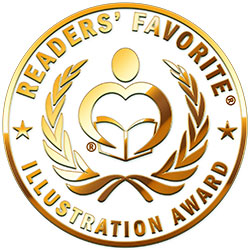 Do you dare
risk unreservedly combining your Christian faith with your creativity? Could you be assured of thriving in the arts, or does that sound outrageously improbable?
Creativity is like an unwrapped gift from God. Its contents are mysterious, begging for action. The benevolent Giver eagerly awaits a response. Yet it is often tossed aside after merely removing the outer wrapping.

Too many Christians abandon their creativity, as if they were the hapless recipients of a toy with incomprehensible instructions. They walk away from their destiny-- perhaps their very reason for being gifted in such a time as this. They remain oblivious of their God-authored potential, empowered by faith, to uniquely express the many nuances of their journey with Jesus.
Sara Joseph, an artist in paint, clay and verse, testifies to God's infinite interest in every aspect of her creative enterprise. What she discovered may surprise you. In
Gently Awakened
, she employs prose, verse, and art to attest to God's faithfulness to the artist.
Far from empty theories, these lessons, forged in the paint-splattered laboratory of her own life, bring clarity to the practical considerations of living out the unique call of a creative Christian.
Such a story could be yours to live, in partnership with your Creator.
Watercolour Toolbox
Essentials for Painting Success
Karen Richardson
2014 Illustration Award
80 Pages
Check current price
Non-Fiction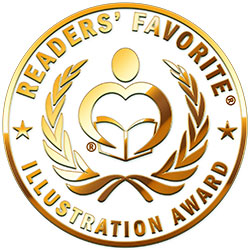 From her experience as a professional artist for over 25 years and instructing workshops for almost a decade, Karen Richardson has identified the challenges everyone encounters when learning to paint. Watercolour Toolbox focuses on simple solutions that anyone can learn, illustrated with step-by-step demonstrations for creating realistic stones, flowers, landscapes, and buildings.

With Karen's insightful guidance, choose materials that make painting easier, and learn to mix any colour from just three tubes of paint. Learn her fun strategies for staying engaged with your paintings from start to finish. Whether you are a beginner or experienced artist, you will gain the knowledge and confidence needed to make stunning, lifelike paintings....
Building Better Humans
The Book You Wish Your Parents Had
Authors: David Davoust & Lisa Davoust Illustrator: Abigail Davoust
2014 Illustration Award
148 Pages
Check current price
Non-Fiction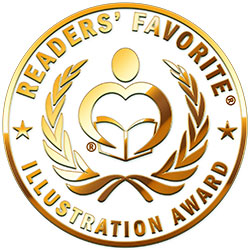 Grounded in 12 proven principles, Building Better Humans helps parents release great kids out into the world.  With humor and humility, authors David and Lisa Davoust guide parents through the expected and unexpected challenges of parenting.  Every chapter of this award-winning book offers down-to-earth actionable advice that will benefit every member of the family.  This is the parenting book you wish your parents had!
Contact Author -