The Beast of Rose Valley
Lorestalker #1
J.P. Barnett
2019 Finalist
224 Pages
Check current price
Fiction - Paranormal
Something evil stalks the citizens of Rose Valley—not for the first time, but hopefully for the last.
WINNER: Pinnacle Book Achievement Award - Best Horror Fiction
FINALIST: Readers' Favorite Book Award - Finalist: Fiction - Paranormal
"I loved the rural setting with the town's football games and the solidity of a place where everyone knows just about everyone else, and that bucolic ordinariness makes the bizarre aspects of the story work so very well. Barnett's plot is clever and irresistible, and his book is a sheer pleasure to read. Horror, thriller and mystery fans alike will find much to their liking in this intriguing story about the unknown. The Beast of Rose Valley: Lorestalker #1 is most highly recommended." ~ Jack Magnus, Readers' Favorite Book Reviews
After suffering through a horrific car accident, Jake Rollins struggles to survive in his tiny hometown of Rose Valley—a place to which he hoped never to return.
When a sheep is viciously mutilated on the ranch where Jake is recovering, he's dragged back into the cloying politics of small town life. While the Sheriff tries to pass off the incident as the work of coyotes, Jake turns to a local reporter and old high school flame, Shandi Mason, to search for the truth.
They discover that this creature has stalked Rose Valley before, claiming nearly a century of carnage and intrigue, all starting with a shameful secret guarded over by one of the town's most respected citizens.
As livestock mutilations escalate into deadly attacks on humans, and the Sheriff organizes a foolhardy manhunt, Jake and Shandi must race to save the town from a seemingly unstoppable evil.
"The well fleshed out characters are one of the strengths of the story. The relationships between the protagonists are deftly developed without overwhelming the intriguing pursuit of the elusive beast. The narrative is simple yet engaging and the gory scenes are not too extreme or disturbing. The pacing is good and, as the plot gradually unfolds, readers will find themselves eager to connect all the dots and make early assumptions as clues appear one after the other." ~ Lit Amri, Readers' Favorite Book Reviews
EVOLVED PUBLISHING PRESENTS the first book in the critically acclaimed "Lorestalker" series of horror stories featuring creatures of lore and dark imagination. [DRM-Free]
"It was fun watching the characters dig through old articles and histories to connect past events to the current situation and try to understand its escalation. Intrigue, curiosity, surprises, and the depth of the plot will keep you on the edge of your seat, wondering if they will understand all they need to, and be able to use it in order to save those they care for." ~ K.J. Simmill, Readers' Favorite Book Reviews
Books by J.P. Barnett:
The Beast of Rose Valley (Lorestalker - Book 1)
The Kraken of Cape Madre (Lorestalker - Book 2)
The Witch of Gray's Point (Lorestalker - Book 3)
More Great Horror Fiction from Evolved Publishing:
The Possession by A.K. Kuykendall
The Sundered Oath Series by Ciara Ballintyne
Godsknife: Revolt by Timothy C. Ward
The Zombie West Trilogy by Angela Scott
A Trace of Revenge
A paranormal thriller
Lyle Howard
2019 Honorable Mention
513 Pages
Check current price
Fiction - Paranormal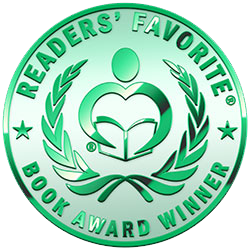 A young boy is left for dead by the assassin who has just bludgeoned his parents.
Matt Walker witnesses the murder of his parents but is able to escape and remains alive. He loses his ability to hear but finds out he has a unique power called Psychometry. This power is an ability to "trace" or know an object's history, just by touching it.
A few years later, a top-secret government armament is stolen during a deadly hijacking at sea and someone intends to sell the powerful weapon to fulfill their own twisted ambitions.
At the same time, a ruthless mob boss has a gruesome secret that he must protect no matter the cost.
All it takes is something as unassuming as a foul ball hit at a Major League baseball game, to send all of these characters and events spiralling on a collision course aboard the most unique cruise ship ever built and send Matt on the quest to find his parents' killer.
Give Them Unquiet Dreams
James Mulhern
2019 Bronze Medal
262 Pages
Check current price
Fiction - Paranormal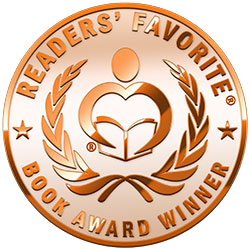 Fourteen-year-old Aiden wants to free his mother from McCall's, a psychiatric institute outside of Boston. He's certain she's not schizophrenic because he also sees ghosts. His grandpa, whose spirit visits at night, tells him he must rescue his mom from "that shower of savages" at the hospital. "Like you, she has second sight. Your grandmother's ma also had the gift. She was demonized, and we can't let that happen to your mother." Aiden enlists the help of his nana's friends, his brother Martin, and a cat named Arthur. Aiden has the foresight to know that everything will turn out okay, even though bad things may happen. Nana's advice that life demands we "keep calm and carry on" propels him as he is challenged by tragedies, unexpected twists of fate, and the spirit world.
Evening in the Yellow Wood
Laura Kemp
2019 Bronze Medal
264 Pages
Check current price
Fiction - Paranormal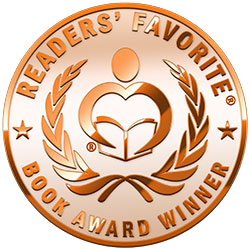 Abandoned by an eccentric father on the eve of her twelfth birthday, Justine Cook has lived with her fair share of unanswered questions. Now, ten years later she leaves her life in southern Michigan and heads north to the mysterious town of Lantern Creek after seeing his picture in a local newspaper. Once there, she discovers her father had been leading a double life and meets the autistic brother she never knew--a young man who is mute but able to read her mind.

When a local girl who looks like Justine is mysteriously murdered, she joins forces with sheriff's deputy Dylan Locke to capture the killer. But the more they dig for clues to the past, the closer they come to discovering a secret someone will kill to protect. Justine begins to show signs of supernatural power and faces her greatest challenge when she confronts an immortal enemy that has hunted her family for generations.
Playing with Demons
Cally Edwards
2019 Silver Medal
290 Pages
Check current price
Fiction - Paranormal
The Devil's in the Details...
In a world where humans are unaware of the demons that roam amongst them, it's left to the Nephilim to keep it that way--or at least that's what Grace Campbell was brought up to believe. Grace might have been born half-Nephilim and half-demon, but her loyalty is wholly on the side of the good guys. She's dedicated her life to protecting the innocent, and her mixed linage only makes her better at her job. Unfortunately, her blood also makes her the only one capable of entering Hell's hidden wards.
Now her latest assignment will see Grace endure the trials of the seven deadly sins in order to win a barbaric tournament to secure an important prize for the Nephilim. To survive, Grace will be forced to embrace her dark side and accept the help of her greatest opponent yet, Lucifer's son. The very sexy Prince of Hell, Zadeon, will have Grace questioning just how bad, the bad guys are.
Hypnos
Seeking the Zodiacs Book 1
RJ Blain
2019 Gold Medal
364 Pages
Check current price
Fiction - Paranormal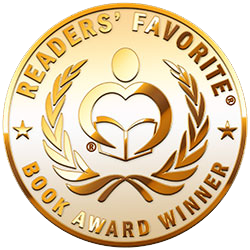 Following the devastation of World War III, nuclear radiation has spawned magic, ranging from nuisance koppa oni plaguing the Golden Gate to masters of the elements. It falls to the FBI's supernatural quads and their supervisors to protect those who can't protect themselves.

But when a mysterious force storms through a busy shopping center and fells everyone in its wake, Olivia Abrams and her team of special ops must find who is behind the attack and why before the entirety of San Francisco succumbs to its powers.
The Uncommitted
Margaret M. Goss
2018 Finalist
358 Pages
Check current price
Fiction - Paranormal
    2018 FINALIST, Paranormal Fiction, Readers Favorite Book Awards 
2017
 WINNER, Visionary Fiction
, America's Best Book Awards
    2017 Finalist, Cross Genre Fiction, America's Best Book Awards
    2017 Finalist, Horror Fiction, Next Generation Indie Book Awards
    2015 Gold Medal WINNER, Cover Design, Midwest Book Awards 
    2015 Shortlist Author, Book Viral Award
THE UNCOMMITTED
, 
Goss's debut novel, is the Winner of the America's Best Book Award for Visionary Fiction and finalist in Paranormal Fiction (Reader's Favorite Awards), Cross Genre Fiction (America's Best Book Awards) and Horror (Next Generation Indie Book Awards). Fans of Brown's "Da Vinci Code," Matheson's "What Dream's May Come" and Peretti's "This Present Darkness" will also love, "The Uncommitted."

The Uncommitted is novel #1 in a proposed series but can also be read as a stand alone novel. Book #2 is currently in progress.
Josephine Reilly is a typical young mother, striving to do what is best for her family in the suburbs of St. Paul, Minnesota. Declan, her ambitious and talented husband, has a thriving career as a corporate lawyer. On the surface, life could not appear more perfect.Yet, Josie has an unrealized gift, one that has haunted her since the drowning death of a childhood friend. Josie is a messenger, as was her mother and grandmother before her, carrying messages from the dead to the living through dreams, visions and telepathy. For years, Josie suppresses her gift but when mother dies, she is unable to ignore it any longer.
Upon exploring her ability, she finds she's underestimated the dangers in channeling the dead when those she loves become targets of an invisible evil. Her sanity comes into question and she's at risk of losing everything she holds dear. Then fate places Dr. Andrew Chase in Josie's path, a healer of supernatural capabilities. Only he hasn't come to prevent her fall . . .
The Uncommitted is a compelling tale of the spiritual struggle within us and of the realities beyond our physical sight.
Damned
A Magnus Blackwell Novel: Book One
Alexandrea Weis with Lucas Astor
2018 Finalist
434 Pages
Check current price
Fiction - Paranormal
Discover how it all began--read BLACKWELL: the prequel -- ISBN: 1944109161
Over a hundred years after the death of Magnus Blackwell, Altmover Manor sits abandoned.
Lexie Arden and her fiancé, Will Bennett, are determined to rescue the neglected Mount Desert Island landmark. They want to make Altmover Manor their home. But Magnus has other plans.
A spirit bound to his former residence, Magnus finds himself inexplicably drawn to the young woman. She has a supernatural gift; a gift Magnus wants to exploit.
As Lexie and Will settle in, secrets from Magnus's past begin to surface. Compelled to learn all she can about the former owner, Lexie becomes immersed in a world of voodoo, curses, and the whereabouts of a mysterious dragon cane.
Magnus's crimes won't be so easily forgotten, and what Lexie unearths is going to change the future ... for everyone.
The Adoption
A Psychological Thriller
Greg Meritt
2018 Finalist
369 Pages
Check current price
Fiction - Paranormal
**2018 Readers' Favorite International Book Award Finalist**
**2017 Book Viral Suspense Category Winner**
Their dreams of adoption could haunt their nightmares for eternity...
Claire Keller would do anything to have a child. Unable to conceive, she's overjoyed when she and her husband bond with the five-year-old girl they adopt. But Claire's hopes for a perfect family shatter when her daughter stands before her covered in blood and prophesying death...
As the child exhibits more strange supernatural abilities, the frightened Kellers find themselves caught up in a dark plot. Hunted by a shadowy organization hellbent on claiming the girl, the family is forced on the run. But if they can't find shelter from the man obsessed with their daughter's power, their adoption may end up lethally terminated.
Can Claire escape a terrifying conspiracy and restore the happy family she's always dreamed of?
The Adoption is a standalone science fiction thriller. If you like pulse-pounding action, futuristic tech, and unexpected twists and turns, then you'll love Greg Meritt's suspenseful tale.
Buy The Adoption to watch a family battle the unknown today!
The After House
Michael Phillip Cash
2018 Honorable Mention
212 Pages
Check current price
Fiction - Paranormal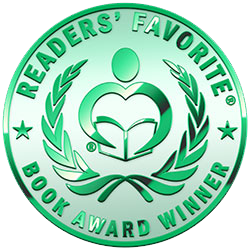 Remy Galway and her daughter Olivia are rebuilding their life after a failed marriage in a 300 year old cottage in historic Cold Spring Harbor, Long Island. Little do they know, another occupant is lurking in the haven of their own home. Will the After House be their shelter or their tomb?
Contact Author -