Oliver's Diary
A LGBTQ+ Love Story
Robert Groves
2018 Finalist
Kindle Edition
Check current price
Romance - General
Tormented by bullies? Remember that first adolescent crush? Recall the search for the perfect spouse? Fell in love? Lost love? Served and feared in the military during the Don't Ask, Don't Tell era? Grieved for a loss? Have a lifetime of memories that make you laugh and smile? Kept secrets? Oliver's Diary is your story.
Vida Blue
Romantic Action Adventure
Susie Perez Fernandez
2018 Honorable Mention
380 Pages
Check current price
Romance - General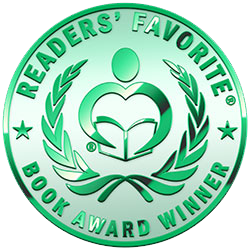 Ariadne and Santos dreamed of life in the rich culture and beauty of Positano. But when tragedy strikes, it's the first place Ari thinks of, beckoning her to return to the Amalfi Coast…alone.In her brokenness and striving to put her life back together, Ariadne meets Avinash Batra, a handsome, seductive playboy. Before long, desire and doubt take over. Is she falling in love or just looking to replace Santos?When an enemy from Avinash's past resurfaces, thirsty for revenge, Ari becomes the bait and her life is capsized once again.Not sure if she's running from her feelings or fleeing for her life, she turns to Marcelo, a suave Italian gambler with dark secrets of his own, only to find he's not quite who he seems to be. Ari leans on a zany troupe of female friends for support, but will revenge ruin her second chance at happiness? She doesn't know if the love of a lifetime can embrace a person more than once. But she'll have to stay alive to find out.
Trashy Romance Novel
Jacqueline E. Smith
2018 Bronze Medal
376 Pages
Check current price
Romance - General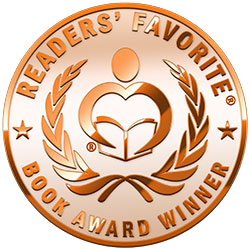 "It all started with a crush. How cliché is that? I mean, of all the things to motivate a person to do something, how often does it go back to a silly infatuation? More often than most of us would probably care to admit. Of course, this wasn't an ordinary crush on a cute coworker or a charming friend of a friend I hooked up with at a party. No, I've never met the man who inspired my books. But I'm about to." Delaney Brooks is the author of The Queen's Surrogate, the "sinfully satisfactory" romance novel that swept readers around the world off their feet and into the fictional embrace of His Majesty, King Malcolm. When her book is adapted into an eight-part miniseries, Delaney and her best friend Gemma fly to Scotland for what promises to be two months of lush green mountains, historic castles, and hot celebrity co-workers, including the gorgeous Matthew Kent, British playboy Benjamin Wyndham, and Hollywood's hottest reformed rebel, Colin Ward. * Author's Note: Not Erotica *
A Good Game
D.D. Shaw
2018 Silver Medal
358 Pages
Check current price
Romance - General
**Readers' Favorite Award Winner**

"The author masterfully spins a tale of dealing with trauma and abuse in such detail I'm honestly surprised this is not on the bestsellers lists. It's raw, twisted, unapologetic; realistic to a point that will make you shiver many times while turning pages, marveling at the twists and turns coming faster than you can track them" - Maya Daniels

"This was an amazing novel that rendered me speechless. It is a raw depiction of human nature, what we are willing to do to survive, and what some of us are ready to sacrifice to reach their goals and fulfill their dreams" - Literary Food Blog

"A Good Game is not your typical romance. Soliz takes it several steps further by providing a world of intigue that is touched with science fiction, violence, and cold-blooded disregard for mankind, in a multi-dimensional way that offers something for everyone" - Francine Zane for Readers' Favorite

Vision, the creator of false realities, is comprised of two groups: the innocent who are molded into a product, and those who pull the strings.

Master illusionist Trent is in over his head when he meets Charlotte, a stubborn woman desperate to break free of the prim and proper life forced upon her. While she finds momentary relief from a monotonous life with him, their precious time together offers him more - hope and something worth fighting for.

As the truth is revealed, they both have to make a choice that will alter both their lives. Can she forgive him for his twisted, tangled past, or is her new gilded cage where she belongs? Can he pay the price to remove his shackles, or is his prison bright enough with her by his side? As property of Vision, their futures are already written, and some see it as security - the easy path. Others find the hard road worth the risk. But, sometimes, finding yourself means walking alone.

***This book is intended for mature audiences only, due to graphic content, a bit of swearing, some alcohol abuse, a whole lot of sarcasm, and some recalled sexual memories that are strictly for character development and are in no way steamy. Consider yourself warned: A Good Game is a rollercoaster of emotions***
Looking Glass Friends
A Novel Inspired by Real Love Letters
E. L. Neve
2017 Finalist
454 Pages
Check current price
Romance - General
Winner of 15 BOOK AWARDS: a Lyrical love Story, inspired by real letters
"This novel features an original and fascinating premise... Readers will be compelled to keep reading until the very end." ~ Booklife by Publishers Weekly.

When our souls fall in love before our bodies meet...
LOOKING GLASS FRIENDS is a story about finding your soul's reflection, the ideal person put on this earth just for you. But what if you are already married? What if you have kids? This quest for happiness lies at the heart of all our lives. Many of us face the choice that turns the pages of this story. Many of us know that our life will be utterly different in twenty years depending on the choice we make today. It is an intersection that changes everything forever. This award-winning novel seeks to show that what seems insurmountable can be done...and should be done. Discover its poetry and wisdom for yourself.

~ 2018 Hollywood Book Festival WINNER
~ 2018 Great Northwest Book Festival WINNER
~ 2018 Beach Book Festival WINNER
~ 2017 New York Book Festival WINNER
~ 2017 Los Angeles Book Festival WINNER
~ 2017 London Book Festival Runner-up
~ 2017 Pacific Book Awards Finalist
~ 2017 BookVana Award Finalist
~ 2017 Readers' Favorite Finalist
~ 2018 Paris Book Festival Honorable Mention
~ 2018 San Francisco Book Festival Honorable Mention
~ 2017 New England Book Festival Honorable Mention
~ 2017 Florida Book Festival Honorable Mention
~ 2017 Southern California Book Festival Honorable Mention
~ 2017 Great Midwest Book Festival Honorable Mention

ELLIE & NEIL FELL IN LOVE over email, discussing Ayn Rand's novel, Atlas Shrugged. Neither remembered the other's face clearly. Both were married already. And she had a five-year-old son. But in the span of a few letters each discovered his soul's mirror-image. So how could they live apart?

Woven with poetry and philosophy this is a story about the nature of love, its enchantment or curse, and the heartbreaking question: Can a mother secure her child's happiness by sacrificing hers?
Mended
Kayla Marie
2017 Finalist
374 Pages
Check current price
Romance - General
Nothing about it was perfect, and yet everything was extraordinary.

Four years after her husband's tragic and traumatic end, Ashley remains heartbroken and yearning for the man who left her behind. Desperate for healing and to break her teenage son's newfound cycle of crime, she leaves the city for a small, sleepy town in southern Alabama hoping for a fresh start. There, she finds Wade, the charming, ever genuine contractor who's more than she bargained for.

Plagued by guilt when his younger brother goes to prison, Wade is consumed by his brother's bleak future and his own personal demons. There's no room for love and happiness in his world. That is, until the beautiful widow with sad eyes and a troubled teenage son moves to town.

If only her heart didn't belong to her past.
If only his past didn't torment him.

One great love can transform their lives.
They need only to open their hearts.

Witty and heartfelt with just enough suspense and sizzle, Mended is a story of hope amongst tragedy and love's amazing ability to heal even the deepest of wounds.

If you enjoy heart-wrenching, emotional love stories that go beyond the bounds of typical romances, lovable and authentic characters, and happy endings worth fighting for, then you'll fall in love with this compelling story filled with hope, redemption, and love in every form. Mended is guaranteed to touch your heart and stay with you long after you've finished reading. Mended is the first standalone novel in the small town contemporary romance series, Sweet Home Dixie.

***National Indie Excellence Awards Finalist***
***Reader's Favorite Finalist***

Sweet Home Dixie Series
Book 1: Mended
Book 2: Survivor
The RN Diaries
The Naughty Nurse Series
Dolyn Keys
2017 Honorable Mention
294 Pages
Check current price
Romance - General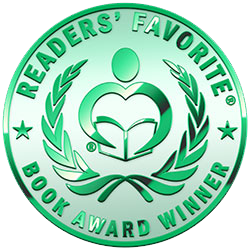 Vanity, Nadia, and Kensington―three nurses who have a penchant for high fashion, late nights, and using their feminine power over men―all work the night shift at Ellerton Memorial Hospital. But when they aren't saving lives, they're out on the town exploring their wild sides. After numerous random hookups, the three women realize they want more excitement and arousal. When Vanity is fed up with being a nurse, she seeks other career options―hosting adult parties, and Nadia and Kensington are invited. The nights are filled with intrigue, secrets, passion . . . and then some. Nadia's sexual appetite is satiated, but her relationship is threatened by the shadows of her past. Kensington struggles to balance her work and personal life, while trying to figure out whether she wants to be the teaser or the teased. Searching for a quick sexcapade has now become a bit more complicated, as Vanity, Nadia, and Kensington begin to question their views of life, men, and what they want out of a relationship.
Between Breaths
The Seattle Sound Series, Book 2
Alexa Padgett
2017 Honorable Mention
327 Pages
Check current price
Romance - General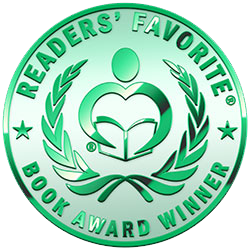 Readers' Favorite award-winner and The Romance Reviews Top Pick.
Grief brought them together 
A hospice center is no place to fall in lust. But with his world cracking during his estranged mother's last days, Hayden Crewe needs something sweet to focus on. It doesn't matter that he's the backbone of Australia's hottest international rock group--here, watching his mother die, he's more alone than ever. So when he meets long-legged, clear-minded Briar Moore, he suddenly knows exactly what will fill the hole inside. 
Fortune will drag them apart 
Briar has just escaped a job and relationship that nearly crushed her. Crawling out of the wreckage of her previous life, she's done playing it safe. Sexy, vibrant Hayden is what she wants, and Briar is going to take him. For as long as she can... 
Out of heartbreak comes hope 
With their time short and the ghosts of their pasts haunting every moment, Briar and Hayden know they've fallen too deep. While those few, intense days changed them both forever, everyone knows a connection this intense should burn out as fast as it ignited...
Man Down
Wings of Gold Book 3
Tracy Tappan
2017 Bronze Medal
424 Pages
Check current price
Romance - General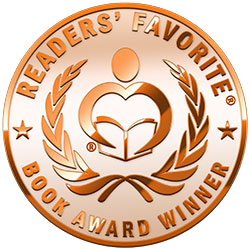 **WINNER of the HOLT Medallion for outstanding literary fiction in a novel with Strong Romantic Elements!**
**2017 Kindle Book Award Semi-finalist for Romance!**
**Reader's Favorite Bronze Medal Winner for Romance!**

NOW WITH A BRAND-NEW COVER
Book 3 in the award-winning Wings of Gold Series.

"Wow. After reading this book, I want to go hug a SEAL. I think the best part is the appeal to many different types of readers. There is friendship, hardship, military action…hot sex, and of course an HEA that fits!"
~ Fan review

The only two survivors of a helicopter crash on Pakistani soil, Lieutenant Commander Jason "Casanova" Vanderby and Petty Officer Shane "Mad Dog" Madden barely escape the smoking wreckage of their helo and hike to a nearby aid station for help. The head doctor, Farrin Barr, has recently evacuated all staff from the facility, leaving her alone to deal with the two military men…and the terrorist horde hunting them.

Chased across northern Pakistan in a race for their lives, Jason and Farrin end up running from their own personal demons as much as from the enemy pursuing them. For Jason, being around his childhood friend, Shane, awakens unwelcome memories of an abusive past, while Farrin is haunted by a decision she made that forever changed her life.

In the midst of the chaos, both mental and physical, no one is more surprised by the attraction forming between Jason and Farrin than they are. Both have lived their lives closed off to relationships, unable to let go of the memories that haunt them. But just when they find the courage to move forward together, people from both of their pasts come back and threaten to destroy the new foundations of their love.

Content guidelines: Contains profanity and adult situations. This is a standalone novel.
His Return
HIS Series Book 3
Sheila Kell
2017 Silver Medal
346 Pages
Check current price
Romance - General
Romantic Suspense BESTSELLER And AWARD WINNER • Will the actions of his past prevent him from returning to the woman in his heart? In Sheila Kell's sensual novel of secrets and unrequited love, a wounded operative and a strong-willed accountant have to decide if the future can only be determined by the past.

Only his return can determine her future.

Wounded Jake Cavanaugh can't seem to escape his regrets. He's still haunted by that fateful night when everything and everyone he held close was ripped from him, leaving him alone and fleeing. For four long years he stays away, all the time doubting he made the right choice.

Finally returning home, Jake faces Emily Hamilton, the woman he left behind. Immediately, he's confronted with the danger she faces and the impact of their night together. As the web of corruption unravels, Jake and Emily's passion reignites. But danger lurks closer than they think. Jake will risk everything to make amends and keep those he loves safe. He just hopes it's enough to heal her broken heart.

***

HIS RETURN is the third book in the HIS romantic suspense series. If you like thrilling, second chance romances with sizzling sex scenes, then you'll love this installment of Sheila Kell's best-selling series.

Pick up your copy of HIS RETURN to meet the hot-bodied men of HIS today!

Hamilton Investigation & Security: HIS series
Books do not have to be read in order, but you'll get the whole picture if you do!
HIS DESIRE (Jesse & Kate) FREE
HIS CHOICE (AJ & Megan)
HIS RETURN (Jake & Emily)
HIS CHANCE (Devon & Rylee)
HIS DESTINY (Trent & Kelly)
HIS FAMILY (Blake & Elizabeth)
HIS HEART (Matt & Caitlyn)

Praise for Sheila Kell

"Sheila Kell is a mistress of the genre..." – Readers' Favorite

"Wow! Can Ms. Kell tell a great story." – InD'tale Magazine

"A wonderful mesh of love, loss, and suspense." – Sharon Gibbs, best-selling and award-winning author of BOUND TO SURVIVE

"This story packs a powerful, emotional, punch that will leave you breathless…" – Archaeolibrarian
Contact Author -