My Name is Rose
Alexa Kingaard
2019 Gold Medal
237 Pages
Check current price
Fiction - New Adult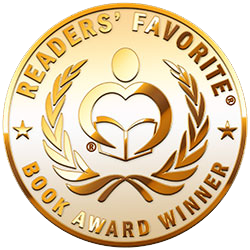 Rose is unsettled, curious, and bored. Life in a hippie commune in the '70s is her parent's dream come true, not hers. She doesn't share their passion for living off the land, nor does she enjoy the isolation that is thrust upon her. When she convinces them to send her to public school in the nearby town, a new world opens up to her.As she pursues her education, Rose chooses a different path, leaving her parents heartbroken at her insistence they are hiding something from her. She's convinced her father isn't the man her mother married.Although she finds love far away from her roots and upbringing, her wounds only deepen as she keeps her family at arm's length. What she loses during those years can only be retrieved with her understanding that "a Rose by any other name is still a Rose."
Relics of Andromeda
Jonathan Michael Erickson
2019 Silver Medal
377 Pages
Check current price
Fiction - New Adult
AN EPIC TALE SPANNING CIVILIZATIONS AND CENTURIES.

Anka has believed the stories since childhood: the alien relics bring ruin and madness. Ancient pieces of technology that seem to have minds of their own, the relics interface with human psychology, granting the power to bend space and time—and often inducing psychosis. When the colonists of Andromeda first discovered the relics, long before Anka was born, humanity was plunged into chaos.

Now Anka is carrying a relic in her pack, tasked with securing the object before it can do any harm. She and her companions set out across the desert by foot, marching towards the distant city— even as the relic begins to whisper in her mind...
Where Do You Go To
Jean Cerfontaine
2019 Bronze Medal
295 Pages
Check current price
Fiction - New Adult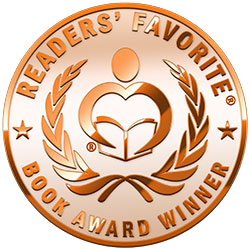 When the young Marie-Claire wakes up in Rome, she has no idea who she is or how she got there. Her tale of adversity starts in the biting cold, her past unknown and her future uncertain. Our heroine gets adopted from the Marcigliana orphanage by a French diplomat, initiating a journey of self-discovery across post-World War II Europe. In Athens, she discovers a talent for ballet, which gets elevated to greater heights when the family moves to Moscow at the height of the Cold War. Marie-Claire blooms into a social butterfly, joining the high society in Paris and mingling in social circles with the famous singers, writers, and artists who inhabit the City of Light in the early 1960s. Her marvelous travels across Europe include adventurous summer vacations in the French Riviera, weekends at the family country estate in Chantilly and winters in snowy St Moritz.Interspersed with the coming of age tale of her young life, is her attendance of an embassy party in Paris as a young woman in 1965. Now a student at the Sorbonne, Marie-Claire meets up with figures from her past in the Soviet embassy and faces a painful reminder of an event which forever changed her life in Moscow.The epic account of Marie-Claire's life is an enthralling literary adaptation of Peter Sarstedt's famous song, celebrating 50 years since he won the 1969 Ivor Novello award for "Where do you go to (my lovely)?" The mystery of her origins is finally uncovered, revealing the tragic time prior to that cold night in Rome, bringing an unexpected end to her persistent nightmares and morning tears.
My Beloved Past
Sista's Book 5
Anne Marie Citro
2019 Honorable Mention
422 Pages
Check current price
Fiction - New Adult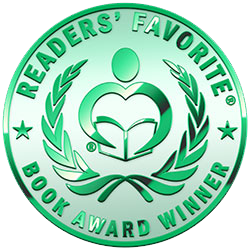 In a city of millions, the probability of chance and all of its mathematical outcomes should never have brought Jake and Zara together.

Jake never forgot the beautiful, exotic eyes of his first love. They haunt his dreams and make him look twice at every woman he meets. Then, in a twist of fate, when he jumps to the rescue of the gorgeous jogger he has been admiring for weeks, one look into Zara's eyes brings him back to her, even if it's only all the sweet memories.

It has taken Zara years to finally be happy with who she is, working her dream job as a counselor to special needs teenagers and having fun with her crazy group of friends. However, she has never forgiven herself for that fateful night when she was a teenager. The night that changed the course of so many lives. The night she learned unconditional love isn't always so unconditional. Now, years later, in the clutches of a devil dog's jaw, Zara has only one regret. That he will never know the truth.

She can't change the sins of her past, but can her sexy hero lead her to a new future? Can she finally leave the past where it belongs-in the past? Or, will old secrets threaten her new, budding love?

Imogen's Journey
Book 2 of the Chroma Trilogy
B Fleetwood
2019 Finalist
321 Pages
Check current price
Fiction - New Adult
Imogen Reiner, just seventeen, has lived a life of secrecy and concealment in her UK home. Even she was unaware of the truth behind her identity. All she knew was she must hide whilst an enemy hunted her down.
In the space of a few weeks, Imogen's life has been completely flipped.
Now she knows why she is so different; why she self-heals; why she absorbs information so quickly and why she can read Chroma - the invisible aura of emotions able to betray a person's true colours.
The truth has done little to allay her fears. The implications are mind-blowing and have raised even more questions.
Imogen's father and Leo - friend, trainer and unwanted admirer - have been taken prisoner by a regime who want her dead. Why? Could it have anything to do with the five hidden marks on her body? The ones that match her mysterious locket?
Enemy agent Araz, arrogant and self-righteous, was sent to capture Imogen but now appears utterly devoted to her. She has no idea if his change of heart is genuine. Can she trust him?
In the second book of the Chroma Trilogy, Imogen must set off on a dangerous journey to try and free her father and Leo. It will take her further than she has ever been. In her fight for survival, will she discover where her true destiny lies?
* 5 STARS * Readers' Favorite review: "Imogen's Journey is deftly plotted with twists and surprises that I never saw coming. It features great prose and a voice that keeps the reader engaged from one page to the next."
Readers' Favorite 2018 Book Awards Finalist: Imogen's Journey, Book 1 of the 'Coming of Age' Chroma Trilogy.
A unique, literary and compelling read, this will appeal to fans of Divergent, The Hunger Games, Brave New World and Twilight.
Meet Me Under the Stars
KD Proctor
2018 Gold Medal
284 Pages
Check current price
Fiction - New Adult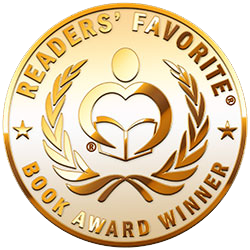 When ratings for her popular DIY show start to circle the drain after the sudden death of her sister, Charlotte "Charlie" Conti has only one mission—to plan a comeback. But her sister had other plans. As part of the will, Charlie must work with *him* to create a memorial camping scholarship in her sister's memory. The same *him* Charlie fell in love with three years ago while working at a summer camp.

The same *him* she dumped, to protect his heart.

Sexy Brit Nate Walsh has sixty days to find a new job or he'll be deported back to England where his family has disowned him. He doesn't have time to work on a memorial scholarship with *her*. The same *her* who shattered his heart without explanation or warning.

The same *her* he's never gotten over.

But, despite their hesitation, Charlie and Nate realize this scholarship could revive their sinking careers. When their stubborn competitiveness brings everything to a halt, Charlie and Nate agree to a compromise: a winner-takes-all fundraiser back at Camp Pine Haven. But as old feelings resurface, so do fears of repeating past mistakes. With their future on the line, only one can be named the winner, and Nate and Charlie must decide what's more important: their careers—or each other.
The Selah Branch
A Novel of Time Travel and Race in America
Ted Neill
2018 Silver Medal
322 Pages
Check current price
Fiction - New Adult
As a black college student in the rural West Virginia town of Selah Station, Kenia Dezy already feels out of place. But when an unexplained phenomenon starts transporting her back to pre-civil rights 1953, she finds herself woven into a tapestry of racial triumphs and tragedies. She begins to unravel secrets that powerful men would rather keep hidden, even if it means massacring an entire town through an industrial disaster. At the intersection of race, gender, class, and privilege, Kenia must navigate a community and a country wresting with its past, present, and future identities.
Tomoiya's Story
Escape To Darkness
C.A. King
2018 Bronze Medal
104 Pages
Check current price
Fiction - New Adult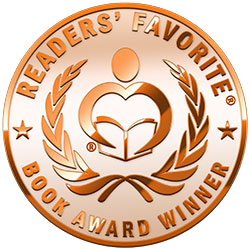 A Vampire Tale

Space travel. To some it is an advancement; a way to meet new races, learn new traditions; explore new cultures - a chance to expand the mind with knowledge of the unknown. To others, it is nothing more than a new outlet of resources to exploit and destroy. To the naive and trusting it is a recipe for disaster. The question of whether or not venturing into the realm of the stars is worthwhile, is a topic that will be argued for generations to come.

The Universe - vast and never ending. It recycles within itself. What happened before comes full circle and occurs again. Some call it fate - others destiny.

Two different ages - Two vampire princesses.

Two stories - one written in a book - the other about to begin.

Escape To Darkness tells the tale of Allaynie, a vampire whose tears are worth a fortune. A chance meeting on her wedding day changes her whole existence.
and
Woden, a man to whom greed is merely good business. Hunting is his trade. He'll do anything to collect her unique tears for profit, even chase her into darkness.

This novella explores an alternate explanation for the myths and legends that surround modern day Vampires and can be read as a stand alone story.
Don't Look at Me
JP Grider
2018 Honorable Mention
338 Pages
Check current price
Fiction - New Adult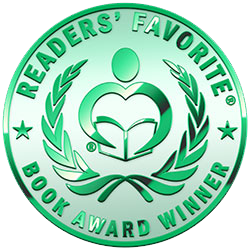 2018 Readers' Favorite Award Winner


A contemporary retelling of Beauty and the Beast but reversed.


Haven:

A diligent hand carved this hole in my face.

It stole my confidence, my identity, and ended my short-lived career as a broadcast journalist. 

I am now unemployed. Alone. Ugly. 

And expected to get over it and move on. 

Go on living life as usual—as if the world doesn't judge the grotesquely unattractive.


Quest:

It's been three years since I was kicked out of the Army for nearly killing the opposition's militia commander with my bare hands.
 
I am now unemployed. Alone. Angry. 

And expected to forget the nightmares that hold me hostage and move on.

Go on living life as usual—as if the world doesn't judge a dishonorably discharged ex-soldier.


You'll love this reverse Beauty and the Beast tale, because isn't it about time the pretty boy falls in love with the ugly girl? 
Saving Paludis
Clayton Graham
2018 Finalist
435 Pages
Check current price
Fiction - New Adult
Finalist in the Readers' Favorite 2018 International Book Awards.

At the very edge of mankind's cosmic reach, a small planet threatens Earth with extinction…

Stefan Lattanzis never expected his planet to become a battlefield, nor Earth for that matter. But when scientists from Paludis share a technological breakthrough with the mother planet, peace swiftly turns into deadly conflict. The downtrodden alien population, mistreated for centuries, seize their chance, and a desperate human cult has a sinister agenda of its own.

To save his precious home world, Stefan must team with two strangers, a botanist and a mysterious seer. They must trust in each other to prevent the newly-emerged forces from destroying Paludis, and forging a dystopia from which they could never return. But how will they defeat the might of Earth?

Saving Paludis is an electrifying sci-fi thrill-ride. If you like futuristic technology, alien political intrigue, and high-octane, paranormal action, then you'll love this incredible interstellar adventure!

Saving Paludis is a wonderfully intelligent, creative and superbly written book. Quite often I struggle with the 'world building' element that accompanies this genre. But not in this case. The author is clearly highly skilled in bringing alien races, otherworldly technology and distant planets to life with such clarity that the reader cannot fail to be impressed.
Lynne Barnes: Barnsey's Books

This is a thought provoking book on many levels, who has intrinsic rights, what makes one superior over another, who really has control? There is a lot to ponder in this well-conceived and exciting story. Highly recommend.
Vine Voice





Contact Author -