Astral Evolution
Jay Magnum and Brian Augustyn
2020 Illustration Award
Kindle Edition
Check current price
Graphic Novel/Comic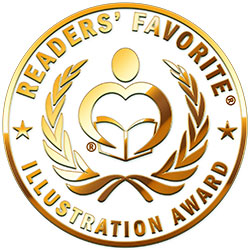 Reviewed By K.C. Finn for Readers' Favorite

Astral Evolution is a work of comic book fiction with graphic novel illustrations and was created by author team Jay Magnum and Brian Augustyn, and an extensive team of artists. Penned as the exciting sequel to the high-quality Astral Genesis, we find ourselves with Colonol DeVane and a fantastic superhero whose origins make her a princess from ancient Egypt. Evil is afoot in this lavish thriller story that also has plenty of science fiction and true comic book genre hits, including rough and ready heroes versus glamorous wicked types, epic fight scenes and gorgeously drawn heroines who also know how to kick their enemies to the curb.

Stylish and filled with substance, this is another fantastic work from the Astral series team, led by author duo Jay Magnum and Brian Augustyn. Lila was my favorite in this piece: a capable and intelligent glamazon of a woman with plenty of light and dark in her storyline. It was wonderful to see such character development for her and the surrounding cast, and even in the relatively short space of a graphic novel, we can feel attached to these characters and treat them as real individuals with relatable emotions. The art style with line drawings from Ariel Medel is truly stunning, creating dynamic action scenes that add to the complex and intriguing plot of the tale. Overall, Astral Evolution is an excellent addition to the series and an extremely high-quality graphic novel that every fan and collector ought to own.
Astral Genesis
Ivan M. Cohen and Jay Magnum
2019 Illustration Award
Kindle Edition
Check current price
Graphic Novel/Comic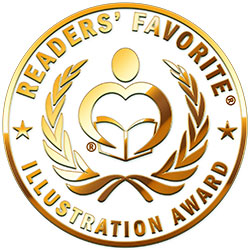 Reviewed By Bruce Arrington for Readers' Favorite

Astral Genesis by Ivan M. Cohen and Jay Magnum is a graphic novel dealing with science fiction themes, space aliens, disgraced astronauts, and your typical politicians with huge egos and attitude problems. Our disgraced hero, DeVane, is given a straightforward mission, or so it would seem. But when things go backward, that's where the action really begins. Add a beautiful super alien into the mix and you have a story. At least here you do. This is a wild, action-packed adventurous romp for those who like alien graphic novels with some predictable parts, but also with some twists. Who is the real good guy and who isn't? What's the real plan of the government, and what are the aliens doing? This kept the story moving along at a rapid pace.

The artwork of Astral Genesis is what you'd expect in a Marvel or DC work—it's that good. The colors and details blend in well with the story's plot and really bring it to life. The professionalism shows throughout. This graphic novel is geared toward the older reader: I would say teens and above, so parental guidance is strongly suggested for the younger age group. I thought the characters were fleshed out enough so they seemed three-dimensional and believable. Although the story is complete in and of itself with a satisfying ending, there is obviously more to come in these action-packed space adventures. I recommend this graphic novel for those who enjoy fast action space adventures.
Sonora Pass
Jaime Olmos
2018 Illustration Award
Kindle Edition
Check current price
Graphic Novel/Comic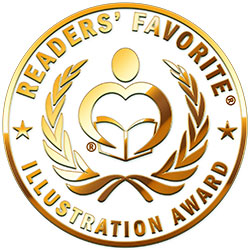 Reviewed By Jack Magnus for Readers' Favorite

Sonora Pass is a graphic novel written by Jaime Olmos and illustrated by Kevin Nichols. Who killed Celia after the Jabberwocky Band reunion -- and why did they do it? Celia and Esteban had made plans to start a new life together in California after he finished an engineering job in Montreal where she had been living. At first, the twenty-year reunion of friends and fellow musicians had been brilliant, but Celia had seen something or someone that had startled her while she was performing. When she was found dead in Esteban's hotel room, the police had no choice but to presume that Esteban's flight was an admission of his guilt. Jonah, his friend and fellow Jabberwocky member, was determined to use his skills as a private investigator to find out the truth, wherever it might lead him.

Jaime Olmos' graphic novel, Sonora Pass, is an enthralling sleuth mystery that takes Jonah on a search that goes back twenty years to discover who Celia was and what happened to her. While in graphic novel format, this story is a fully-fledged mystery with compelling, well-developed characters and any number of red herrings for the armchair sleuth to consider. Kevin Nichols' illustrations are marvelous! Each panel is brightly colored and lushly inked. His skill in portraying facial expressions is masterful, and the amount of work he put into making those characters feel real is impressive indeed. I especially loved his nature art showing Esteban on his bike in the mountains or driving off into the sunset. The scenes depicting Jonah's visit to Azul in the Huixtlacan Province in Central America are inspired and the railway stations and other architectural drawings are superb. Sonora Pass is an intellectual and visual feast, and it's most highly recommended.

Max & Charlie
Zack Lieberman
2017 Illustration Award
Kindle Edition
Check current price
Graphic Novel/Comic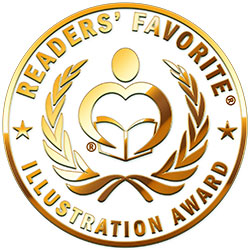 Reviewed By Ashley Tetzlaff - old account for Readers' Favorite

Put on your mental shoes and get ready for an adventure of a lifetime through the eyes of a little boy and his dog in Zach Lieberman's latest work: Max & Charlie. Whirl through New York, meet various characters and hear their perspectives on life, from hobo to high fashion lady, from punk troublemakers to "righteous and orderly" New York Police officers. And dashing through all these is little Charlie, whose main goal in life is just to catch his dog, but whose senses are constantly being bombarded by the sights, sounds, and interactions with other humans in this path called life. All these adventures are brought to life in front of our eyes by the marvelously talented Louis Neubert. We switch between our view of the situation and Charlie's. Beautiful work! Poetry of sight and heart.

When I first saw Max & Charlie, Louis Neubert's illustrations on the cover really jumped out at me. And the pictures inside the book really pulled me into the first couple pages. Then I really got into Zach Lieberman's tale and the drawings and story swirled together into an intriguing fusillade of colors and drama. If you choose to pick up this book, you will meet people who are warm-hearted and kind, those who are emotionless and power hungry, those who are too philosophical for earthly good, and those who are so mindful that you can't help but grasp a new view of life from just a few pages of riding with them. This will definitely made you ponder life in a new way.

Freedom Within The Heart
The Complete Graphic Novel
Mark Mahon
2016 Illustration Award
Kindle Edition
Check current price
Graphic Novel/Comic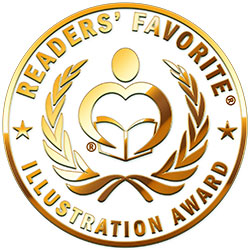 Reviewed By Kim Anisi for Readers' Favorite

Freedom Within The Heart by Mark Mahon is the story of the Viking invasion of Ireland, and how the Irish clans dealt with that rather unpleasant visit. Mahoun and his brother Brian Boru are the centre of the story, and of course Brian is the hero of the title. And he is indeed a historical figure of Irish history. So this comic is not only entertaining but also a good way to get people interested in that part of history. It's a different kind of historical fiction, and of course has a bit of folklore mixed in.

Apparently, the story behind Freedom Within The Heart by Mark Mahon will be turned into a movie, and I can imagine how this would work quite well. It all starts with the childhood of the two brothers who witness how their parents are brutally murdered by the invading Vikings. That experience leads to them growing into men that will play a vital role in the fight against the invaders. The story is full of action and a fair amount of violence, but it also does not lack moments of emotion and drama and some fun. I thoroughly enjoyed reading page after page, and it taught me something about Irish history that I did not know. I am sure that this kind of format would also be quite valuable to older students for history classes (as traditional history books can be so off-putting).
The Great Successor
Kim Jong Un: A Political Cartoon, An Epic Comic of the Dark Kingdom and the Passing of Power to a Third Kim
Tae Keung Ha
2016 Illustration Award
Kindle Edition
Check current price
Graphic Novel/Comic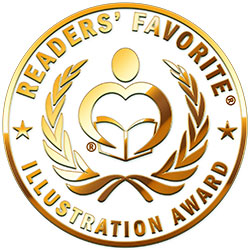 Reviewed By Lit Amri for Readers' Favorite

"I hope this book makes at least a small contribution to accurately publicizing the true nature of the young successor, of whom little is known." Ha Tae Keung.

The Great Successor - Kim Jong Un: A Political Cartoon is a comic book detailing the succession to power of the present North Korea leader, written by Ha Tae Keung, president of Open Radio for North Korea, which broadcasts educational, cultural and personal message programming into North Korea. This book is illustrated by artist Choi Byeong Seon, a researcher at the Global Artists Association and a director of the Korea Cartoonists Association.

Perhaps this is the most serious and thought-provoking comic book that I've ever read. Reading or listening to any news about the self-isolated North Korea is sporadic at best. This book gives us insight into the North Korea dictator's past, present, and the sentiments towards him and his ruling. Readers will also learn about Jong Un's half older brother, Kim Jong Nam, who was once widely considered to be the next leader of North Korea. Jong Nam's capitalist nature and his desire for reformation of the country, however, were opposed by his father. His much-publicized botched attempt to secretly enter Japan using a fake passport and visit Tokyo Disneyland in 2001 was his ultimate downfall with his father and North Korea's elite.

The illustrated feelings of the North and South Koreans regarding the succession give us a rare and informative glimpse into this particular event. All in all, this is a great read and ultimately, the North Koreans are hoping for a better future. Hopefully that day will come soon.
Treadwater
The Graphic Novel Part 1
Morgan Rosenblum,Don Macnab-Stark
2015 Illustration Award
Kindle Edition
Check current price
Graphic Novel/Comic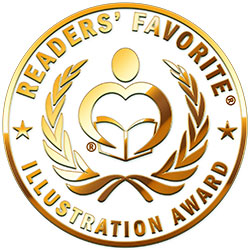 Reviewed By K.C. Finn for Readers' Favorite

Treadwater is a science fiction graphic novel created by Morgan Rosenblum. The title of the story refers to a select group of freedom fighters in a dystopian version of our own contemporary world. After a global economic collapse, countries of the globe turn inwards to protect themselves, closing their borders to foreigners against the threat of war, particularly as some leaders take it upon themselves to steal and stockpile weapons, allegedly in their own nation's defence. Led by the charismatic and emotionally damaged Joe, Treadwater is a multi-ethnic and multi-skilled team of talented individuals who undertake thrilling missions to defuse threats of war and desolation before they happen. Along with a series of superb and mind-bending new technologies, the team's own determination is all that stands between the planet and its own destruction.

Morgan Rosenblum has produced a darkly brilliant graphic novel. Treadwater has everything you'd expect and want in this genre, rebranding some classic superhero archetypes in a gritty, urban world sent into a tailspin by the kinds of threats that are realistic to our own contemporary lives. The art, which I can only describe as an almost photographic watercolour style, brings to life incredible moments of action, but also fiercely emotional scenes, particularly from our central character Joe. The plot and dialogue are edgy and slick, and I found that the more I read, the less I wanted the novel to end. Overall, I'd say Treadwater is a must-read for graphic novel fans looking for an accomplished and flawless new fix.
Angelboy
Volume 1
N. M. Beguesse
2014 Illustration Award
Kindle Edition
Check current price
Graphic Novel/Comic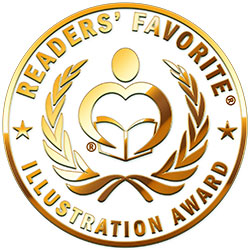 Reviewed By Kayti Nika Raet for Readers' Favorite

In Angelboy, a manga comic by N.M. Beguesse, Cyrus Michael, a teenager who is murdered within the first few pages, wakes up in a completely different place wearing completely different clothes and budding. . . angel wings? Unable to be seen or heard by anyone and with no one guiding him through his angel after-life, Cyrus strikes out on his own as he attempts to make up for his wasted life. At first he is merely observing, but he quickly becomes more involved as the darkness of humanity reveals itself. The first in a series, Angelboy by N.M. Beguesse is a fast-paced manga with an engaging story and interesting premise.

I read a lot of manga (Black Butler, anyone?) and my sister is a comic artist so I was really excited to read Angelboy. The scenes and background images were very beautiful and gave the reader just the right emotions. The characters were interesting with some being simply drawn and others more heavily detailed. We don't learn much about Cyrus, the main character, only getting vague glimpses of his past which may or may not provide clues about his death. The end of the volume leaves off in a way that says more information (not to mention thrilling adventures) will be provided in volume two. Beguesse shows a lot of potential as an artist and Angelboy promises to be a good read about life, death, and morality with a dash of Shonen Ai to titillate the ladies.
Contact Author -