Astral Genesis
Ivan M. Cohen and Jay Magnum
2019 Illustration Award
128 Pages
Check current price
Graphic Novel/Comic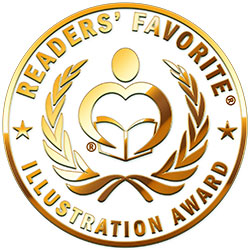 In the near future... Disgraced ex-astronaut Jonathan DeVane must assemble a rag-tag team of misfits in an attempt to stop a devastating attack on Earth by malevolent alien raiders called "Astrals". Can DeVane and his pack of underdogs find salvation in each other, and overcome the demons of their sordid pasts long enough to save the world? ...or is doomsday inevitable?
Sonora Pass
Jaime Olmos
2018 Illustration Award
102 Pages
Check current price
Graphic Novel/Comic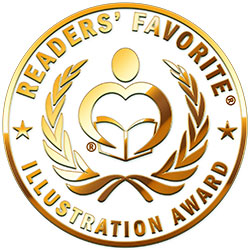 SONORA PASS
 is an 
action packed murder mystery 
taking place in Montreal, Vermont, California and Central America. Members of the JABBERWOCKY band hold a 25th reunion for their college friends and fans. Following a wildly successful party, the singer is found dead. Private Investigator Jonah follows a trail leading to a troubled revolutionary past in Central America.
Max & Charlie
Zack Lieberman
2017 Illustration Award
136 Pages
Check current price
Graphic Novel/Comic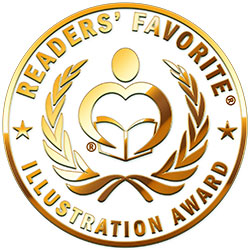 MAX & CHARLIE
 is a graphic novel adventure through the chaOs of a dreamed New York City. We follow our reluctant young hero (Charlie!) as he chases his silly beagle pup (Max!) through a beautiful dreamed day in the city. But there's something a little strange about this place... and we hope you read the book to discover what's what!
This beautifully-made book was printed in the USA and was created independently by a small team of independent artists in Brooklyn, USA and Bristol, UK. Learn more, check out lots of behind the scenes action, and lots more cool stuff at MAXandCHARLIE.com
Freedom Within The Heart
The Complete Graphic Novel
Mark Mahon
2016 Illustration Award
100 Pages
Check current price
Graphic Novel/Comic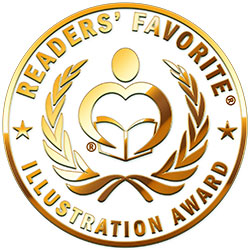 A young Irish revolutionary, Brian Boru, unites the clans of Ireland, in an effort to lead his people to freedom against Norse tyranny. Read one man's inspirational tale of struggle and triumph in his unyielding pursuit of saving his homeland. This exciting story is based on the award-winning screenplay by writer/director, Mark Mahon, and is being made into a major movie.
The Great Successor
Kim Jong Un: A Political Cartoon, An Epic Comic of the Dark Kingdom and the Passing of Power to a Third Kim
Tae Keung Ha
2016 Illustration Award
174 Pages
Check current price
Graphic Novel/Comic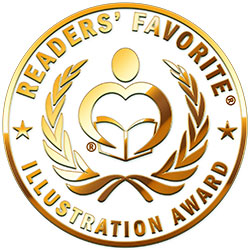 THE GREAT SUCCESSOR: 
KIM JONG-UN - A POLITICAL CARTOON 
An epic comic of the Dark Kingdom and the passing of power to a third Kim. 
Written by Ha Tae Keung
Illustrated by Choi Byeong-seon

WHERE THERE IS TYRANNY THERE IS RESISTANCE! 
THE 3RD GENERATION SUCCESSOR WILL NOT ESCAPE THE RESISTANCE OF HIS PEOPLE! 


THE GREAT SUCCESSOR details the realities of the recent succession of Kim Jong-Un as leader of the DPRK. 
From propaganda engines to "trusted" news sources, many of us will never know what really goes on in the Dark Kingdom. THE GREAT SUCCESSOR provides a rare glimpse at the new face (and belly) of leadership in the North. 

What is in store for the future of North Korea? Only time will tell, but The Great Successor provides some insight to the background of the young new leader of the most secretive dictatorship on earth. At only thirty, Kim Jong Eun could have a long future as a head of state, he could tow the line of his father's Military First Philosophy to the bitter end (and invariable ruin of the state) or he could herald a new beginning of reform (in whatever form it will take), and lead his people out of the dark... 


THE GREAT SUCCESSOR hopes to answer:
 
Who is this third Kim? 
Where did he come from?
Should we be afraid of him?
Will he make an effort to transform?
Make amends, become friends?
Or will he strike, sudden like a storm?
 
Is he some savior, here
to save the people from fear and famine?
Will he reexamine Military First
And is he versed in the ways of transforming
A country, torn and tattered
To a place that mattered to its people?
 
Or at worst, will he in his thirst for power
Build more useless towers, and weapons to reach
At zero hour, the brothers to the south, the allies, the others
To kill men, children and mothers?
Is it in his intentions to attack?
Or will he bring back the idea of utopia true?
We beseech you!
Treadwater
The Graphic Novel Part 1
Morgan Rosenblum,Don Macnab-Stark
2015 Illustration Award
130 Pages
Check current price
Graphic Novel/Comic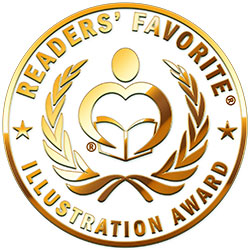 Part 1 of the acclaimed 30 part graphic novel series: TRDWTR ("Treadwater") - In the wake of a global economic meltdown, chaos erupts and the world's safety is jeopardized by a new wave of crime and terror. A privately funded team of high tech special operatives is assembled, known as TREADWATER, the only force standing between hope and anarchy. As Germany forms it's aggressive Stance behind a true military German patriot, General Kirklau, it becomes more than evident that the balance of global powers is all but obsolete. Governments and world-wide organizations have their hands tied as one wrong move by any of them could launch an all-out world war. Treadwater is the only organization taking a proactive stance to keep the world afloat, while others helplessly do just that - tread water.
Angelboy
Volume 1
N. M. Beguesse
2014 Illustration Award
216 Pages
Check current price
Graphic Novel/Comic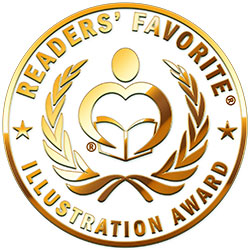 Cyrus' life ends with a flash and a bang as the bullet enters his heart. Moments later, he opens his eyes to find his body changed, sporting a new pair of... angel wings? Something's definitely not right here... No one can see him or hear him, and he's in a town he doesn't recognize. In his wanderings, he encounters horrific urban violence. He saves the life of a young boy that was almost killed in a case of mistaken identity. Cyrus does his best to help, but then must decide whether he wants to retaliate, or be a victim-- a passive enabler of violence. New edition features a revised cover and storyline.
Contact Author -