Open Up
Alex Woodard
2022 Gold Medal
147 Pages
Check current price
Non-Fiction - Music/Entertainment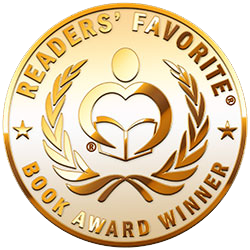 Reviewed by Dr. Jordan Alexander for Readers' Favorite

Open Up by Alex Woodard was full of unexpected treasures like those one might find in an old trunk full of well-lived memories. Bouncing between experiences of his teen 'wonder years' to the older and wiser present life lens, Woodard 'opens up' in his memoir with humor, raw emotion, and poetic musings. Accompanied by old family photos, song lyrics, and poems, we learn about key relationships that are fundamental to Woodard's growth, including the significant impact of his mother's dementia upon his multi-faceted relationship with her - an important touchstone throughout the book. His writing is strong, sarcastic (in a good way), and full of heart as he weaves the philosophical and the practical into one: "the most beautiful moments can't be captured looking through a screen because when we capture through a screen, we miss capturing through our heart."

Never overdone, Open Up moves quickly through each chapter, revealing a new angle on people, connecting modern times – like insights on technology - and dropping gifts for the reader to contemplate, like: "What good would knowing do, when the end stays the same?" Juxtaposing deep and meaningful to a Skippy peanut butter ad, I laughed out loud recalling the scene where lovestruck Woodard describes his co-star as "super-hot former Mouseketeer Annette Funicello". Woodard, who is also a musician, encourages other artists to stay true to their craft. He challenges using the number of social media 'likes' as a proxy for quality, granting others permission to choose to go old school instead; face-to-face, up close, and personal. Open Up reveals how Woodard goes against the flow before learning to stand up and surf. Once in the flow, he trades the need for a father's acceptance for the unconditional love of a yellow Labrador. Woodard's beautiful unfolding will encourage and inspire others to Open Up their own treasure chest to live and love well.
The Uninvited
Steven Vance Taylor
2022 Bronze Medal
216 Pages
Check current price
Non-Fiction - Music/Entertainment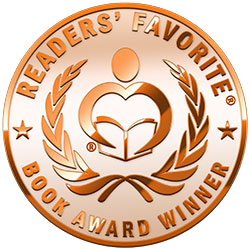 Reviewed by Pikasho Deka for Readers' Favorite

The Uninvited is the story of the greatest rock band you've probably never heard of. Steven Vance Taylor recounts his days on the road with the mid-90s alt-rock act The Uninvited, giving readers a rare glimpse into the lives of him and his fellow band members, who almost became the biggest band in the world. Steven recalls some entertaining personal anecdotes about being on the road with the band, like discovering they were lost after traveling almost 120 miles in the opposite direction on their way to a gig in Tulsa. Or being offered a huge contract by a reputable record label on the condition that their single "What God Said" tops the charts, only to be outshone by an emerging Kid Rock. Despite all the fame and money, Steven never forgot what was most important in his life, his love Mia.

Fans of alternative rock or music in general will find a lot to love about The Uninvited. Author Steven Vance Taylor offers an unflinching account of his days with the mid-90s alt-rock act, showcasing the struggles and challenges that came with being a rock star on the road. The narrative is written in an intimate and personal style that makes the people associated with the story relatable and easy to root for. The story feels authentic, and you find yourself genuinely caring about the band members and those closest to them. I very much enjoyed this book. If you love rock documentaries or a behind-the-scenes look at musical acts, I highly recommend The Uninvited.
Mysteries in the Music
Case Closed
Jim Berkenstadt
2022 Honorable Mention
275 Pages
Check current price
Non-Fiction - Music/Entertainment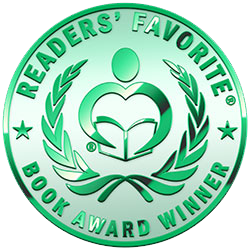 Reviewed by Heather Hirschman for Readers' Favorite

Who actually discovered Elvis? Did the Beach Boys steal a song? Could a copper wire in a shoe be laced with cancer and kill a reggae legend? What was the outcome of the FBI's investigations into complaints about obscene lyrics on a record? How thorough was the investigation and how many millions were spent? Who was the true father of Mississippi Blues? Were there secret Supergroup collaborations in the late 60s? Is there an invisible song on the biggest album of the 90s? How did five of the greatest vocal and guitar geniuses get together to make an unforgettable album whilst finding hilarious ways to fool the world about their identities?

Jim Berkenstadt's thoroughly researched book, Mysteries in the Music, explores rumors and conspiracy theories around some of music's greatest unanswered questions. In it, he investigates every conceivable avenue open to him, documents historical interviews, and conducts his own with those still alive to answer questions. As an experienced attorney, he makes no assumptions; instead, he sets out to trace and prove facts. The reader is left with no doubt of the veracity of the conclusions he reaches. Jim Berkenstadt literally 'Closes Cases.' He also does it all in a captivating and very often humorous manner. He is clearly passionate about music and this shines through his writing. He has been around for a while so is lucky enough to have met many of the people mentioned between these pages. I loved Mysteries in the Music and would recommend it to anyone interested in modern music.
The Independent Filmmaker's Guide to the New Hollywood
Success in the Era of Netflix and Streaming Video
Gabriel Campisi
2022 Finalist
221 Pages
Check current price
Non-Fiction - Music/Entertainment
Reviewed by Asher Syed for Readers' Favorite

The Independent Filmmaker's Guide to the New Hollywood: Success in the Era of Netflix and Streaming Video by Gabriel Campisi is a comprehensive book that provides a first-hand account of the transformative nature of the visual entertainment industry and the radical shifts evolving within and without, for better or for worse. Campisi breaks his book down into two parts. The first part is an insider's guide that covers the industry, ranging from the different styles of delivery to the catastrophic financial ruin following flops [we're looking at you, Cutthroat Island], to filmmakers copying each other's homework and recycling themes in the same year, and on to the battle of the home streaming companies in a dog-eat-dog new world of media entertainment. The second part is a collection of interviews with an enormous number of industry professionals that round out all Campisi has taught us and raises new questions about what is to come, and how to harness it effectively.

My father-in-law grew up in a small California town with Academy Award-nominated special effects artist Randy Dutra, telling stories of how his childhood buddy would shoot animated movies in their neighboring garages before the pair were even aged in the double digits. This is what comes to mind when I now think of Gabriel Campisi and his experience starting from around the same age in The Independent Filmmaker's Guide to the New Hollywood. Campisi quotes George Lucas on the importance of the actual human element of a story over special effects, an eye-opening admission from a filmmaker I always associated with the latter. I loved having the curtain pulled back and reading a book that wasn't on acting - which are, frankly, a dime a dozen with very little by way of quality - and taking a deep dive with a highly seasoned Campisi. Part two is my favorite as the interviews are so diverse and we get a true sense of how firmly integrated into the industry our author is. The book is tightly written and concise, easy to navigate, and flush with details, and I am certain it will be a long-respected textbook to filmmakers, old and new.
Purple Bananas
How Prince Saved Me and Other Selections from the Soundtrack 2 My Life
Jason Webber
2021 Gold Medal
214 Pages
Check current price
Non-Fiction - Music/Entertainment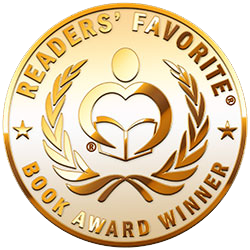 Reviewed by Carolina Restrepo for Readers' Favorite

Purple Bananas is the raw and real memoir of Jason Webber's life as an adopted child placed in a dysfunctional religious family. His story goes through his childhood, adolescence, adulthood, and parenthood and just how much the legendary Prince changed and saved his life on multiple occasions. His life was not an easy one as growing up in the 80s was not as easy as one may think; he tells the real side of undiagnosed illnesses while growing up in a family where therapy was not discussed. Prince is talked about as if he was a god for some and for others, a devil. This memoir is a full-blown account of how much music can help when there is no one else to lean on.

After reading Purple Bananas, I feel as if I have known Prince and Jason for years on end. Being a music enthusiast, I have had my fair share of relying on music when confronted with tough situations. I guess I never knew that it could go as far as an almost 40-year long companionship, which in the end was the thing that helped Jason continue his complicated life. It is incredibly well written, in such a way that the reader feels that Jason is directly speaking to them, sharing the best and worst moments of his life. Overall, this memoir helps readers go out of the fantasy world and come back to reality and take a second look at what music can do for humans. Purple Bananas is 100% recommended for music lovers.
Screaming for Pleasure
How Horror Makes You Happy and Healthy
S.A. Bradley
2021 Silver Medal
288 Pages
Check current price
Non-Fiction - Music/Entertainment
Reviewed by Tammy Ruggles for Readers' Favorite

Screaming for Pleasure: How Horror Makes You Happy and Healthy by S.A. Bradley is an intriguing look at horror culture. This author pulls together information that we all may have felt or sensed but never analyzed: centered on the idea that horror is beneficial to us. Horror comes in many forms, from the made-up stories about mummies and werewolves to the real-life horror of a serial killer named Ted Bundy. But why do we love to be scared by horror movies and books? Why are we captivated by it as much as we are repulsed? This is what Bradley addresses in his book. He gives inside information about horror, both classic and current, from horror masters like John Carpenter, Hitchcock, and others. You'll go deep-diving into female horror directors and their work and new leaders in horror that you can follow. There's also plenty of film history, film lists, and discussion-starters.

Screaming for Pleasure goes beyond lists and synopses: it delves into the psychology of horror and how it helps us wrestle with our deepest fear, the ultimate unknown of death. As a horror writer myself, I especially appreciate the author's favorable treatment of horror and how he explains that horror can be a catharsis for other things in our psyche and our lives. Yes, according to Bradley, horror can be good for you! Gory nursery rhymes can, believe it or not, help children deal with unnamed fear and uncertainty. Horror changes with the times, and Bradley gives excellent examples. It's a fun trip down memory lane when you read familiar titles like "The Birds," "Jaws," and all the rest. Maybe you're not a horror fan, or perhaps you know it well and appreciate its place in literature, film, pop culture, and human psychology. Whatever your level of appreciation, Screaming for Pleasure: How Horror Makes You Happy and Healthy by S.A. Bradley offers a comprehensive guide to what makes horror likable and useful in our society.
After Dark
Birth of the Disco Dance Party
Noel Hankin
2021 Bronze Medal
309 Pages
Check current price
Non-Fiction - Music/Entertainment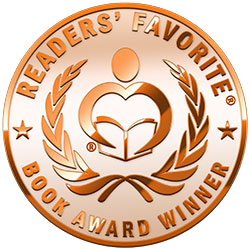 Reviewed by Vincent Dublado for Readers' Favorite

After Dark: Birth of the Disco Dance Party by Noel Hankin talks about a significant yet rarely discussed or even written about part of American history: The origins of the disco dance party scene and its contribution to society in many aspects. What makes this piece of work even more relevant is that author Noel Hankin is a living witness in its evolution and has even played a major part in it. It goes back to the beginning of the seventies when a group of friends that included Hankin formed a social club called The Best of Friends (TBOF) and built a network of discotheques, beginning with a dance club called Ginza. Hankin traces back the struggles and triumphs of doing what they love and, with passionate recall, shares stories of the high energy generated by the business that they were not expecting would redefine a nation's dance scene culture.

As the disco era became part of a culture that defined the seventies, its passion and intensity provided an escape from the dreariness of mundane or monotonous existence. As Hankin attests, many of their guests had good-paying jobs and career possibilities, and TBOF's ventures had given them a new venue for socializing. Whether you are old enough to have witnessed the seventies or not, its pertinence lies in the meaning of living people's emotional and social expressions against the established rules of routine. This is relevant when considering that the '70s was a time of idealism and confusion, and when people turned to creative and artistic expressions to counter the prevailing system of the time. With that in mind, you cannot help but give credit to the passion and efforts of TBOF, particularly not just in providing an after-work social venue, but by taking steps to ensure that midtown was safe after dark for anyone who wished to paint the town red. A great reference to a relevant part of American history, After Dark: Birth of the Disco Dance Party will make you look back and perhaps want to experience the feeling of a real disco party.
Hits, Heathens, and Hippos
Stories from an Agent, Activist, and Adventurer
Marty Essen
2021 Honorable Mention
276 Pages
Check current price
Non-Fiction - Music/Entertainment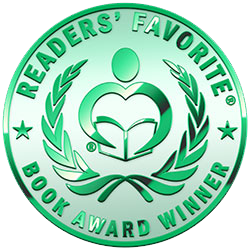 Reviewed by Tammy Ruggles for Readers' Favorite

Hits, Heathens, and Hippos: Stories from an Agent, Activist, and Adventurer by Marty Essen is an entertaining and enlightening ride through the author's ups and downs. Although he became a popular campus speaker and sought-after author, the road to his success came with twists and turns, from his youthful dream of working with reptiles and amphibians to his turn as a notable DJ and then influential talent manager. The result was not what he expected because his dreams took detours along the way, but that's the crux of his story: you don't have to be number one at something to be happy with yourself and what you're doing in life. This is a valuable lesson for anyone aspiring to be the best YouTuber, athlete, celebrity, musician, etc. Every life is a story, and Marty's is peppered with surprises, adventure, and even danger.

What I like about this book is the personal style Essen writes with. You really get a sense of his personality, sense of humor, and the way he thinks. It's a fun, clever way of discussing the world of work and relationships, more memoir than self-help, yet the advice is there, dramatized. He has an effective way of getting his points across through anecdotes and descriptions. He didn't become a nationally recognized one-man performer overnight, nor did he set out to be one. The journey he took that led him to this success is the fun and amazing part of the story. If you're just starting on your career path and are looking for a job change mid-stream or looking for something new after retirement, there are plenty of career-related morsels to chew on.

But the book is about more than a career guide or a travelogue; it's about relationships too, both good and bad, and how to navigate through them and get the most out of them. Perhaps more than anything, it's about having adventures in your life and that the best ones are often unplanned. His talent for storytelling gives you the feeling you're in an audience, listening to him. You'll find yourself amused, shocked, and touched. One of the best stories is about the hippo attack, but you'll have to read the book to get the details. For an entertaining read that would make a great movie or documentary, pick up your copy of Hits, Heathens, and Hippos: Stories from an Agent, Activist, and Adventurer by Marty Essen.
Dance Adventures
True Stories About Dancing Abroad
Megan Taylor Morrison
2021 Finalist
Kindle Edition
Check current price
Non-Fiction - Music/Entertainment
Reviewed by Tammy Ruggles for Readers' Favorite

Dance Adventures: True Stories About Dancing Abroad by Megan Taylor Morrison is a unique collection of essays opening a doorway into the wonderful world of dance. If you're the curious type and like to learn new things, you'll love this book about dance. I must admit I didn't know much about the art form, only that I appreciate it on a casual level. But this anthology shows the diversity, power, and beauty of it from many walks of life and many points of view. What is striking about these stories is that they're true and cover a wide spectrum of topics, from dance passed down through generations to a sense of togetherness it can bring, to how it shaped their character and gave them a purpose and a form of expression. Besides dancers themselves, you'll hear from those who teach it, and those who study and write about it on an academic level. The stories delve into dance from all over the globe, from Brazil to China. You'll soon realize just what dance means to each culture, and how it can bring cultures together. Whether a novice or insider, you will get a lot from these stories and the people in them.

Morrison has crafted a thorough anthology that both entertains and educates. You'll be impressed with how comprehensive the anthology is, whether it be stories on the roots of dance, the connections dance brings, new discoveries during dance-related adventures, and inner growth. The accompanying images are a nice touch. From the Koukou dance to the dance called Pangalay, you will be informed. Like other art forms, dance encourages expression, self-esteem, healing, and positivity. You'll find humor, inspiration, and great examples of humanity, but there are some tough subjects too, so nothing is sugar-coated. Dance is one of our oldest and most universal forms of expression. During our time of social strife, dance can play a big part in bridging the gap between groups of people and can highlight more similarities than differences. They say time heals all wounds. Well, maybe dance can too. For an enriching cultural and educational experience, put Dance Adventures: True Stories About Dancing Abroad by Megan Taylor Morrison at the top of your reading list.
Music to My Years, Life and Love Between the Notes
Artie Kane, Marian Blue, JoAnn Kane
2019 Gold Medal
Kindle Edition
Check current price
Non-Fiction - Music/Entertainment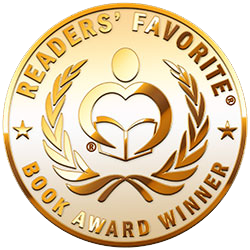 Reviewed by Jack Magnus for Readers' Favorite

Music to My Years, Life and Love Between the Notes is a nonfiction memoir as told by Artie Kane to Marian Blue and JoAnn Kane. Artie Kane was a musical prodigy who began taking piano lessons when he was three and a half years old. He was born Aaron Cohen to Nathan and Sarah, both emigrants. Sarah and her family hailed from Belarus, and retelling the story of how Aaron's great uncle Leib Zager spearheaded the family's drive to move to the United States was a family tradition and part of their family lore. Artie's dad died when he was only three, but his Uncle Joe was to be a most inspirational father figure. Uncle Joe gave him music, encouraging the musical skills he had inherited from his father's side of the family, and being a supportive presence in an often overwhelming family household comprised of five adults and him as the sole child.

Aaron's mom had high expectations for her talented son and made those dreams the guiding practice of her life. She would sacrifice to get him the best lessons and opportunities, at one point moving with him to New York City to enable him to study with a gifted teacher, but her need to control every aspect of his social life led to some friction between the mother and son. Opportunities, such as the job he got playing at a local radio station, helped him establish some necessary distance from her and gain a modicum of independence. Aaron's growing interest in jazz and non-classical genres was a disappointment to his diminutive powerhouse of a mother, but as his musical taste expanded, his skills would be increasingly honed and harnessed to crafting more music and living his dream. Following advice given some years earlier, Aaron Cohen legally changed his name to Artie Kane, a name which has become synonymous with the scores composed and played for dozens of Hollywood movies and television shows.

Music to My Years, Life and Love Between the Notes is a beautifully written autobiographical work that spans Kane's fifty years working in the music and movie industry. His stories come complete with archival photographs showing him at work and play with music's and Hollywood's legendary figures --people like Henry Mancini, Jack Benny and Quincy Jones. Kane's descriptions of his eight marriages, three children and the palimony suit that capped a hellish relationship are frankly and acerbically shared. Artie has realized throughout his life that his social skills were not quite on a par with his musical talents, not by a long shot, but as his story shows, his effort to improve them has made some impact.

When the reader gets to wife number eight, there's a sense of shared jubilation and relief that one can't help but feel; that this guy you've come to admire finally gets the right girl. It's like a plot from a movie at that point; the place where everything comes together and authors and readers are on the same, marvelous page. I learned so much about Artie Kane; about the music which makes so many movies and shows work so well; and the composers and musicians behind those efforts. I loved seeing those photographs and the way the Kanes and co-author Marian Blue make Hollywood in the latter part of the twentieth century come to life, complete with the frivolity and the social climbing, but more so the dedication of the people working behind the scenes. Music to My Years, Life and Love Between the Notes is a big beautiful work of art that just happens to be a memoir as well. It's most highly recommended.
Contact Author -