Ghost Hunters
Swamp Witch
Susan McCauley
2023 Finalist
180 Pages
Check current price
Children - Mystery
Reviewed by K.C. Finn for Readers' Favorite

Ghost Hunters: Swamp Witch is a work of fiction in the mystery, suspense, and adventure subgenres. It is intended for young readers in the middle-grade age group. Penned by author Susan McCauley, this enthralling tale takes readers on an eerie and exciting journey into the world of thirteen-year-old psychic Alex and his friends who investigate the paranormal. In this installment, the young ghost hunters face a daunting challenge: a hospital haunted by restless spirits. The friends suspect a deeper and more malevolent force at play than what the so-called experts suggest. What follows is an adventurous and spooky quest to uncover the secrets behind this haunting. The group believes that only the ancient magic of a mysterious swamp witch can bring peace to these restless souls. To find her, they must venture into the eerie Louisiana swamps, filled with dangerous creatures like alligators and snakes. Failure could mean that New Orleans becomes overrun by vengeful spirits.

Author Susan McCauley knows how to captivate her young audience with plenty of vivid descriptions and imaginative action, and I found myself totally enthralled by the blend of mystery, adventure, and the supernatural. The characters are relatable and well-developed, and the story keeps you guessing until the end but wraps everything up in a clear and satisfying fashion. It's a perfect read for fans of mysteries with a paranormal twist, updating the classic kids' mysteries of years ago with some great modern pop culture atmospherics and dialogue style. Overall, Ghost Hunters: Swamp Witch is a deeply engaging mystery read that leaves you eagerly awaiting the next installment in the series.
The Greatest Treasure
Anne Lacourrege, Joshua Wichterich
2023 Bronze Medal
Kindle Edition
Check current price
Children - Mystery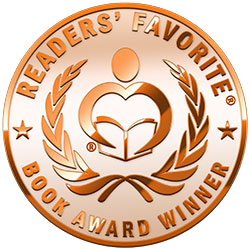 Reviewed by Anne-Marie Reynolds for Readers' Favorite

The Greatest Treasure by Anne Lacourrege and Joshua Wichterich is a children's action story. Lily lives in an apartment in a house owned by her grandmother. The house was old and Lily is intrigued by a door that is never opened. She's disappointed when she learns the key has gone missing but then, one night, she hears a voice asking her to open the door. Playing in the basement the next day, she discovers the key and that night, she opens the door. What she finds there is amazing – a hidden room with a secret. But what is the secret and what will Lily do with it?

The Greatest Treasure by Anne Lacourrege and Joshua Wichterich is a lovely story about family and love with some great drawings. It's a fun tale about a little girl who discovers a secret room and learns that the greatest treasure of all is within. The authors have created some wonderful characters and a narrative that's easy to read and follow. It's perfectly suited to its target audience and the colorful illustrations help children to picture the events for themselves. Hopefully, the book will teach its readers to appreciate what they have and not to keep looking for hidden treasures that may or may not be there. This is a good choice for bedtime story time but I would also say that it should be on the reading lists for youngsters at school too. It is entertaining, amusing, and a feel-good adventure, highly recommended for all younger children.

She's Still Here
Kate Sablowsky Paranormal Investigator
Caitlin Alexander
2023 Silver Medal
178 Pages
Check current price
Children - Mystery
Reviewed by Pikasho Deka for Readers' Favorite

She's Still Here is the first book in the Kate Sablowsky Paranormal Investigator series by Caitlin Alexander. Kate Sablowsky wasn't too excited about moving to Ravendale, Iowa. But when her mother's job as a TV anchor forces them to move again, Kate decides to take things in her stride and joins Ravendale Middle School, eager to start things anew. Unbeknownst to her new classmates, Kate has the extraordinary ability to talk to the dead. After striking up a bond with a fellow twelve-year-old named Jane, Kate learns about the tragic fire in the school that took the life of a young girl decades ago. Seeing the girl's spirit still stuck in the school, Kate is determined to figure out the actual cause of the fire and help her move on in peace.

She's Still Here is a gripping paranormal mystery novel for middle graders. Caitlin Alexander combines a tantalizing children's sleuth story with a touch of the supernatural that hooks you in from the first page and keeps you invested until the last. Kate is a curious child with a quick wit who inherited her grandmother's ability to talk to the dead. Now she must use that ability to solve a decades-old mystery that has been keeping a young girl's ghost bound to the school. Her relatable personality and helpful nature make Kate easy to root for. The plot also has a couple of unexpected twists that will keep readers on their toes. A thoroughly absorbing paranormal mystery that I will gladly recommend.

Perspective Detective
Cazzy Zahursky
2023 Gold Medal
38 Pages
Check current price
Children - Mystery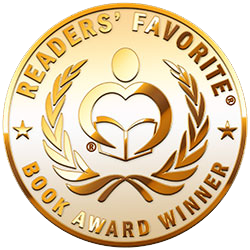 Reviewed by Jennie More for Readers' Favorite

Perspective Detective by Cazzy Zahursky is a delightful storybook about Lexa and Axel, who get into a disagreement. Lexa believes Axel took her toy bear, so she grabs his toy car. Perspective Detectives get involved in helping them solve the mystery of the missing toy bear. As they search, Axel and Lexa learn a lot about how perspective can change their outlook. Together they learn about empathy and how by empathizing, they can change their perspective, have a more positive outlook and communicate kindly with each other by understanding others' perspectives. The beautiful story includes optical illusion illustrations that will baffle, delight, and engage young children, keeping them entertained throughout.

Perspective Detective by Cazzy Zahursky is more than a story; it's an experience for young children as they attempt to decipher the images and puzzles in the book. I loved reading this book. I was charmed by how Zahursky incorporated the pictures in a fun and playful way while keeping the story theme in mind. The story of the missing toy bear was weaved through all the images from start to finish while Axel and Lexa learned critical lessons about being good to each other. By simply changing their perspective, they changed their mood and relationship with each other from negative to positive. Perspective Detective by Cazzy Zahursky is a brilliant storybook; artistic, creative, and original. It's interactive, intellectually stimulating, and will open the minds of young children to the wonder of learning. Children will enjoy reading this book over and over and sharing it with their friends.
The Buccaneers of St. Frederick Island
Linda Maria Frank, Marianne Savage
2022 Finalist
186 Pages
Check current price
Children - Mystery
Reviewed by Kimberlee J Benart for Readers' Favorite

The Buccaneers of St. Frederick Island by Linda Maria Frank with illustrations by Marianne Savage is a wonderful mystery story that is sure to entertain young readers. Set in 1947 at a small Catholic school on a remote island, it follows the adventures of five kids who form a secret club to investigate what happened to the money that disappeared from the church vestry; money that was raised by their class over an entire year to buy toys for orphans in New York City. After a beach shack they use as their clubhouse burns down and other suspicious and threatening events occur around them, can the Buccaneers, their families, their Native American and "beach people" friends find the clues to get the money back, and just how deep does this crime go?

I enjoyed The Buccaneers of St. Frederick Island. Linda Maria Frank gives us an engaging tale told primarily through the eyes of a determined young girl, code-named Sprocket, who is the leader of the Buccaneers. The well-paced narrative takes full advantage of the mysterious pirate-themed history of the island as well as the cultural variety of its current residents and the stereotypical milieu of a Catholic school. The full-color illustrations bring Sprocket, her multi-talented gang, and other characters to life as they move from one surprising clue or plot turn to another. I especially appreciated the Native American context as well as WWII references such as the Women Airforce Service Pilots (WASPs), Rosie the Riveter, and others. A fun read.
Legend of the Rainbow Eater
The Stormwatch Diaries
Kristiana Sfirlea
2022 Honorable Mention
414 Pages
Check current price
Children - Mystery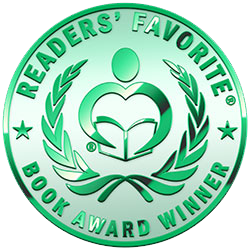 Reviewed by K.C. Finn for Readers' Favorite

Legend of the Rainbow Eater is a work of fiction in the fantasy and adventure subgenres and serves as the latest installment in the Stormwatch Diaries series. It is aimed at younger readers and was penned by author Kristiana Sfirlea. The book follows Rose and Marek as they search for the Wishing Mist and end up in a heap of trouble in the town of Mapleton. Surrounded by bizarre beings and mystical mishaps, their search for the Wishing Mist and its inhabitants – the Will-O'-The-Wisps – takes on a new urgency as only their magic can undo the chaos that has been unleashed.

This book is a whimsical spin on fantasy that uses the alternative takes on some classic fantasy staples in order to constantly subvert and surprise the reader. Kristiana Sfirlea's prose is gorgeous and playful and will whisk any reader away into this unusual and highly original world with good-natured humor sprinkled throughout the story and two wonderful leading characters who lean on the reader as if confiding in a friend. It was so refreshing to read a children's fantasy book that refuses to conform to the ideas and tropes of others in the genre and instead creates a thoroughly unique profile in the market. Legend of the Rainbow Eater is a reminder for children and adults alike that fantasy storytelling is limited only by our imagination, and within its pages is abundant fuel for the imaginations of young readers. A worthy addition to the series, and after finishing it I'm left hoping that this isn't the last we see of Rose and Marek.
A Ghostly Twist
Carla Solomon
2022 Bronze Medal
158 Pages
Check current price
Children - Mystery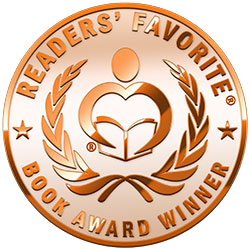 Reviewed by Liz Konkel for Readers' Favorite

A Ghostly Twist by Carla Solomon is a ghost story and treasure hunt adventure that follows four kids as they embark in search of a sunken ship. Sam has always relied on facts, but when he starts hearing voices and seeing ghostly faces, he encounters the possibility that ghosts do exist. But are these voices from an abandoned house connected to hidden treasure? A tour group brings a new friend into Sam's life and draws him on a treasure hunt in search of a sunken ship called the Dragonfly that disappeared years ago. The voices guide Sam and his new friends in an epic adventure that uncovers surprising secrets about the family that once lived in the abandoned house, the truth behind the shipwreck, and the location of the treasure.

The excitement of treasure hunting and exploring local history is infectious in how Sam and his friends become drawn into this adventure and mystery. The treasure hunt draws Sam out of his skepticism and into the exciting role of a treasure hunter, ghost helper, and adventurer. Through Sam, even the most reserved and logical person can see themselves as a treasure hunter. With new friends, Eliza and Libby, they delve into the secrets surrounding the wreck of the Dragonfly and the mysteries of the Humbolt family. Will is an important character that draws the characters into the history behind the ship, the family, and the town. He is a vibrant personality with a high opinion of himself as the prince of poetry and the master storyteller of their town, Safe Harbor. The character adds eccentricity to the story with his bubbly nature and confidence. He immediately captivates Eliza and Libby with his charismatic personality and hooks Rocky with his tale of treasure. The mystery surrounding the Humbolt family and the shipwreck slowly unveils as the children's adventure progresses and explores the true meaning of treasure. A Ghostly Twist by Carla Solomon is a feel-good adventure that balances a mystery, a ghost story, treasure hunting, history, and friendship.
Simone LaFray and the Red Wolves of London
S.P. O'Farrell
2022 Silver Medal
248 Pages
Check current price
Children - Mystery
Reviewed by Peggy Jo Wipf for Readers' Favorite

What began as a short spy story for S.P. O'Farrell's niece is now an award-winning series that rivals a modern-day Nancy Drew. Simone LaFray and the Red Wolves of London find our junior spy, Simone, taking a new case to rescue another junior spy, Claire, who has gone missing. Going to a prestigious school in London allowed her to investigate the kidnapping and attend the opening of her family's new store. She is reluctant when the notorious Red Wolves ask her to join their mission until she discovers Claire was a part of their crusade. Keeping her friendships and family life separate becomes difficult when they are threatened because of the job she must do to find Claire and a dangerous key.

Grade school students will love the suspense, school drama, and cultural differences in Simone LaFray and the Red Wolves of London. S.P. O'Farrell continues Simone's career as a junior spy after she identifies a criminal. Children will enjoy living through Simone's character as she struggles with confidence and attention from her fellow students. Her fame brings a following of impressionable students as well as bullies. This story is well-written with a plot that moves between school life and dangerous steps to find the missing agent. I found this story captivating as the author blends adventure, humor, and doubt into the mission. Simone is an endearing character that will live on in the hearts of her audience. I am looking forward to her next set of adventures. I highly recommend this book to those who enjoy mystery and adventure at a student level.
Ghost Hunters
Pirates' Curse
Susan McCauley
2022 Gold Medal
234 Pages
Check current price
Children - Mystery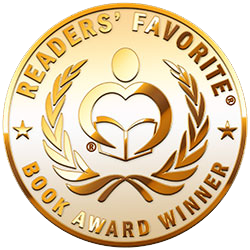 Reviewed by Corina B. Calsing for Readers' Favorite

Susan McCauley's Ghost Hunters: Pirates' Curse is an alternate reality/paranormal mystery for middle-grade readers. This is the second installment of Alex's life as a psychic, battling spirits under the tutelage of his mentor, Frank. Along for the ride are Alex's friends, Hannah and Jason, as well as a cast of supporting adults and one ghost. In 1900, an event caused by Victorian spiritualists called the Great Unleashing tore a hole in the fabric between this world and the next, allowing spirits to enter. Now there is an industry to fight these ghosts, including government agencies. In this installment, Alex and his friends must solve the mystery of the recurring pool of blood on the floor of Jean Lafitte's blacksmith shop in New Orleans (now a bar). In doing so, they come across the pirate's curse and must break it to save their friendship.

This is a fun book that young readers would really enjoy. I found the world-building intriguing, and Susan McCauley has clearly gone to a lot of trouble to bring together many different faiths and lore. I liked the blending of spiritualism, faith, voodoo, and other factors very common in New Orleans to flesh out this alternate reality. I also found some of the touches, like there are computers but no cell phones because of how the spirits might interact with them, interesting. The plot was engaging; I read the last 60 percent of the book in one morning. Were I still teaching, I'd have no problem recommending Ghost Hunters: Pirates' Curse to my fifth graders.
The Granny JJ Adventures
Guyana's Daily Detective (Volume 1)
Joshua Cartwright
2021 Finalist
55 Pages
Check current price
Children - Mystery
Reviewed by Mamta Madhavan for Readers' Favorite

Granny JJ is always right and in the story The Granny JJ Adventures: Guyana's Daily Detective (Volume 1) by Joshua Cartwright, readers are introduced to her where she lives in a little house surrounded on three sides by a bush in Soesdyke, Guyana. Granny always marks the story with a special fingerprint after solving the mystery. Granny speaks Creole mixed with words from African, Arawakan, Dutch, and East Indian languages. This collection of stories takes young readers along with Granny, who does not like dogs but ends up having one. They also get to see her solving the mystery of the stolen soup and other interestingadventures. So what are the mysteries Granny solves and what are her adventures? Let us read the book to find out.

The stories are adorable and written in Creole, which is the Guyanese English, it is a fun read. Granny's character is well sketched and her zest for life and righteousness is infectious. The black and white illustrations are delightful, just like the story, and they can be colored, making it more appealing to young readers. The stories are fun and can be used in classrooms for interactive sessions and bedtime story-telling. I like the way Granny stays active and alert, despite her age, and that is encouraging to readers as it will make them realize that age is not a barrier. All the stories and all the characters in the stories are lovable and memorable and they will make children want more adventures from Granny. I cannot wait for Volume 2 and I am sure readers will echo that thought with me!

Contact Author -