The Legend of Ghost Dog Island
Nikki Landry Swamp Legends
Rita Monette
2019 Gold Medal
206 Pages
Check current price
Children - Mystery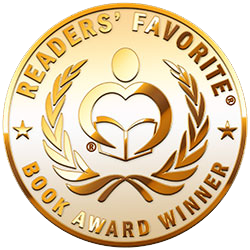 Behind Every Legend Lies the Truth.
Moving is nothing new for ten-year-old Nikki Landry. Her father relocates their raggedy old houseboat several times a year in search of better crabbing spots. However, their latest move has brought her to a mysterious bayou where she feels something is watching her from a nearby island.
Nikki learns of a local legend about something sinister inhabiting those swamps, stealing the souls of dogs...which would explain the strange howling sounds. Papa reassures her there's nothing on the island but gators and snakes. He should know. He's spent his whole life trapping and fishing those bayous and swamps…But maybe there's something Papa doesn't know.
Nikki and her new friends begin to uncover strange happenings from years ago that may have started the old legend…and town folks aren't talking.
Then her beloved beagle goes missing.
Join Nikki as she seeks to discover the real truth behind the legend of Ghost Dog Island…before it's too late.
Welcome to Washington, Fina Mendoza
Kitty Felde
2019 Silver Medal
185 Pages
Check current price
Children - Mystery
"A lively mystery with a touch of spookiness, an intriguing setting, an appealing family dynamic, and an enterprising Latina heroine." –KIRKUS REVEWS

Legend has it: anyone who sees the Demon Cat of Capitol Hill will be cursed with bad luck. 10-year-old Fina Mendoza just saw it. And the last thing her family needs right now is more bad luck.
Fina's mom just died. So she and her older sister Gabby just moved to Washington, D.C. to live fulltime with Papa, a congressman from California. Fina loves riding the Capitol subways, grabbing snacks in congressional offices, and especially spending more time with Papa – even though he's always on the phone.
But after Fina encounters a mysterious cat, a string of disasters follows. Jars of spaghetti sauce explode. Her beloved Abuelita breaks her leg. And Fina's only friend in Washington, a congressional dog named Senator Something, becomes the target.
The only way for Fina to save her family from future "cat"astrophe is to solve the mystery of the Demon Cat of Capitol Hill.
The Girl in the Blue Tie-Dye Shirt
A Mud Street Misfits Adventure
Brian O'Dell and Beth Lauderdale
2019 Bronze Medal
110 Pages
Check current price
Children - Mystery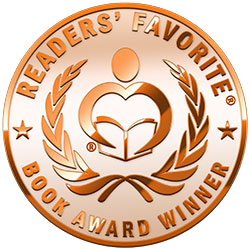 Join Liam and the Mud Street Misfits as they race against time to unravel the mystery of the Girl in the Blue Tie-Dye Shirt!
Liam has his life all planned! He's going to be a famous musician and play bass on the stage at Carnegie Hall. But those plans turn upside down when a bike accident leaves him with, not only stitches and a headache, but something far more unsettling - mysterious visions. Thinking he may be losing his mind, Liam confides in his sister and close group of misfit friends. Together, they risk their lives to solve the mystery behind the visions and help Liam get his life back. This action-packed story takes the Misfits on a wild adventure as they come face to face with the unknown and learn that reality is more than it seems.
The Girl in the Blue Tie-Dye Shirt is just the beginning of the Mud Street Misfits adventures. Join the Misfits in future escapades as they discover what lies beneath the surface of their quiet little town. Their discoveries are sometimes wonderful, sometimes scary, and always mystifying.
Praise For!
The Girl in the Blue Tie-Dye Shirt is a grand action and adventure lark that will delight anyone who still remembers being young as well as the authors' targeted audience. Liam and his friends are a marvelous group of kids who complement each other so very well, and watching as they brainstorm and work together to find a solution is great fun. While the Mud Street Misfits will remind folks of young detectives of the past, the diverse backgrounds of the Misfits is a welcome touch that ensures that all kids feel included. The authors also address bullying and its harmful effects in this compelling and enjoyable story. The Girl in the Blue Tie-Dye Shirt: A Mud Street Misfits Adventure is most highly recommended. - Readers' Favorite 5 Star!
Kassy O'Rourke, Cub Reporter
Kelly Oliver
2019 Honorable Mention
203 Pages
Check current price
Children - Mystery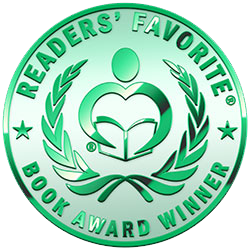 If Nancy Drew had a pesky little brother... Meet Kassy O'Roarke.
Twelve-year-old Kassy O'Roarke wants to win the Thompson prize at her school newspaper. Her pesky little brother Percy and his key-stealing ferret try to help . . . and that's when the trouble begins.
Apollo the cougar cub goes missing from their family's petting zoo. Kassy puts her detective skills to the test to find him before Animal Control does. Can Kassy outsmart the dogcatcher and rescue Apollo before being grounded for life?
Join Kassy's fun-filled adventure cracking riddles, detecting clues, and solving a whole zoo of animal trouble in book one of the Pet Detective Mysteries. 
A middle-grade mystery for kids 8-14 that the whole family will enjoy!
Mystery at Point Beach
Alien Invasion
Kate Jungwirth and Deborah Ann Erdmann
2019 Finalist
119 Pages
Check current price
Children - Mystery
In book 3 of the series, Dominic and his friends, Forest and Sailor, head to Point Beach after receiving a disturbing call from the camp hosts. A meteorite crashed into Lake Michigan, followed by a series of strange, glowing lights in the sky. With rumors of an alien invasion, a conspiracy theory is well underway.Only a pair of alien hunters remain at the park, documenting the bizarre events on their YouTube channel. These sci-fi junkies are the last straw for Ranger Rick who maintains that aliens do not exist, until he finds himself caught in a paranormal encounter that might change his mind.Point Beach is dangerously close to becoming a ghost town. It will take supernatural effort by three young detectives to unravel a string of clues and crack the case, as the very existence of Point Beach depends on it.
Don't Ever Look Behind Door 32
B.C.R. Fegan
2018 Gold Medal
36 Pages
Check current price
Children - Mystery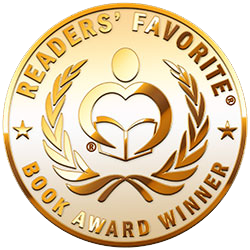 The magical Hotel of Hoo is a mysterious place with some very unusual occupants. As our guests explore the strange hotel, they are invited to experience everything it has to offer with just one warning… don't ever look behind door 32.
This imaginative picture book aims to take children beyond the first ten cardinal numbers, and introduces them to the patterns of counting in a fun and accessible way. With rooms to explore and unique objects to count, children will enjoy lingering on each page as they make their way closer to the forbidden door.
The Deadly Scarab
Crime Cats, Book 3
Wolfgang Parker
2018 Silver Medal
212 Pages
Check current price
Children - Mystery
Being a superhero is hard! It's not as easy as Jonas Shurmann thought it would be. Instead of being the coolest guy in school, his teacher accuses him of lying about his adventures. And the new girl in his class makes up a superhero that everyone likes way more than the Chicken-Boy of Clintonville and the Crime Cats.But everything changes when Jonas finds a mysterious ring.That's when he finally gets to experience what it's like to wield real power. The only problem is that he risks losing his friends, his family...and his very soul! Get ready to explore ancient history and deadly mysteries in the most epic "Crime Cats" adventure yet!
The Mystery of Shadow Hills
Skylar Robbins Book 1
Carrie Cross
2018 Bronze Medal
260 Pages
Check current price
Children - Mystery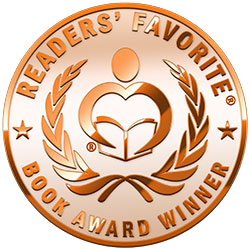 Thirteen-year-old sleuth Skylar Robbins plans to become a private detective like her grandfather. Stuck at her bullying cousin Gwendolyn's Malibu estate for the summer, Skylar brings her fingerprinting kit, portable spy tools, and her journal for taking notes in secret code. She had no idea how dangerous the next eight weeks would prove to be.
As soon as Skylar gets to Malibu, mysterious things begin to happen. She discovers a hidden garden behind a rusted gate in Gwendolyn's huge back yard. Her new friend Kat, who claims to be a witch, recognizes magical elements throughout the garden and declares it the perfect place to perform spells.
"We are going to grow gems."
"Grow what?" There was no way I heard her right.
Kat's eyes gleamed. "Gems. You know, rubies, emeralds, sapphires? Gems!"
Ignoring the rising tide, they sneak down to the beach at midnight and search three caves for magic seeds to plant in the abandoned garden. Practical Skylar didn't believe in magic. Until their spells appear to be working.
Skylar Robbins: The Mystery of Shadow Hills has been a #1 Best Seller in Children's Detective ebooks, Children's Fantasy & Supernatural Mystery ebooks, Children's Sword & Sorcery Fantasy ebooks, and Children's ebooks: Mystery & Detectives/Spies, and received the Reader's Favorite 5-star award.
5 stars: Spellbinding! Review by GemTones on November 15, 2014Fans of Nancy Drew and Harry Potter alike will love this fast-paced blend of detective action, mystery, witchcraft, and magic.
DOTTY and the Dream Catchers
The DOTTY Series, Book 3
Emma Warner-Reed
2018 Honorable Mention
247 Pages
Check current price
Children - Mystery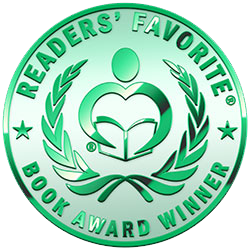 Dotty is being haunted by disturbing visions. To make matters worse, a strange illness is taking over Dotty's new school, and her classmates are determined to hold her responsible.

It's all change for Dotty, as Great Uncle Winchester decides it's high time she went to school.

But the transition back into school life isn't easy: A mystery sleeping sickness seems to be claiming a new pupil almost daily. Dotty's classmates are convinced she has something to do with it, and Dotty isn't entirely sure they're wrong.

Is there more to Dotty's dreams than meets the eye? And can a little bit of sweeps' magic save the day?

Buy DOTTY and the Dream Catchers today, and follow Dotty out of the Calendar House as she battles with new dangers and comes face to face with some old enemies, too.

DOTTY and the Dream Catchers is the third book in the award-winning DOTTY children's fantasy series, by #1 bestselling children's author, Emma Warner-Reed.

Since the publication of first series book, DOTTY and the Calendar House Key, in 2015, the series has received significant acclaim, including Gold and Silver Literary Classics Awards, an exclusively five star rating on Amazon across the series and official Seals of Approval from Literary Classics and Readers' Favorite.

Look out for Dotty's fourth adventure, DOTTY and the Mermaid's Purse, coming 2019!

What people have to say about the DOTTY Series:

"Destined to become a children's classic."Literary Classics Book Reviews

"This award-winning series by Emma Warner-Reed is a MUST-READ for pre-teens, middle-grade students, and lovers of fantasy, mystery, magic and adventure! DOTTY and the Dream Catchers is Book #3 in the series. The book is outstanding in every way. It screams creativity, sparks the interest of both kids and adults, and keeps readers engaged and turning pages through to the end! To have the best reading experience, I highly recommend you start at the beginning with Book 1 and then work your way up through Books 2 and 3. I promise you will not be disappointed, and your kids are going to repeatedly thank you for introducing them to these awesome books! Being a teacher of 19 years, I can confidently say that this series would be a wonderful addition to any classroom or school library! Be prepared for some fun predictions and conversations about the characters and plot as you happily watch your kids (and yourself) find a renewed love of reading!" Tara Brown, Amazon

"A thrilling adventure you'll find it hard to put down - whatever your age! This is the latest in the Dotty series, and was a thrilling read that I couldn't put down! With even more characters introduced - both in the "real" world as Dotty goes to school, and in the Sweeps' world too - the Dotty universe has really expanded and filled out beautifully. Full of action, adventure, mystery and fun, this book is excellently written and I'd highly recommend it for readers both young and old! Can't wait until the next instalment is released to find out what happens next, and if we'll ever find out who Uncle Winnie really is, what Dotty's role in the world of the Sweeps is, and how it will all come together!" Lolah, Amazon

"Original and vivid. I know I can expect a Dotty and the Calendar House book to be an interesting and
original story, and Dotty and the Dream Catchers was no exception. Details make it vivid, like the description of the tree in the Fae forest. I don't want to give anything away, so I won't give more detailed examples, but you can almost see and feel some of the things the author describes. I liked this book!" Booklover, Amazon
Fairday Morrow and the Talking Library
Volume 2
Jessica Haight, Stephanie Robinson
2018 Finalist
236 Pages
Check current price
Children - Mystery
Eleven-year-old Fairday Morrow had no clue that moving from Manhattan to the small town of Ashpot, Connecticut would lead to an unsolved mystery. Her parents' dream of renovating a crumbling Victorian called the Begonia House into a bed and breakfast had seemed like treachery at the time, but Fairday found out that her new house kept secrets, and once inside its twisted front gates, anything was possible.When mysterious notes start showing up warning that a librarian is in trouble and a bookworm is eating words, Fairday thinks the Begonia House has more skeletons in its closets. She notices a passage in her favorite book has been changed, and she's certain something is dreadfully wrong. What happens to stories when their words get eaten?The Detective Mystery Squad is ready to investigate! Fairday, Lizzy, and Marcus take off on a sticky trail and tumble into Nowhere. Like Alice in Wonderland, Fairday finds herself in a world where nothing makes sense and the lines of reality are blurred. The three sleuths discover amazing things about themselves as they unravel more secrets within the walls of the Begonia House. Follow along with Fairday and friends as they open the next case in the DMS files to unlock the Talking Library.
Contact Author -