Swallowed by a Secret
Risa Nyman
2020 Gold Medal
Kindle Edition
Check current price
Children - Mystery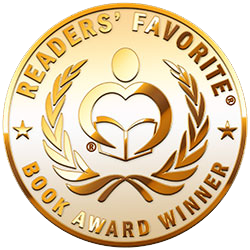 Reviewed By K.C. Finn for Readers' Favorite

Swallowed by a Secret is a work of children's fiction penned by author Risa Nyman. A contemporary and realistic tale with a little dash of magical realism thrown in, this is a somewhat serious and emotive story that deals with grief, betrayal, secrets and other social issues for young people who have lost a parent. Our protagonist is the twelve-year-old Rocky, who realizes that the narrative surrounding the death of his father is false. When Rocky hears his deceased father telling him to investigate, he teams up with his new friend Olive to try to make sense of the world he thought he knew.

Author Risa Nyman has created a beautiful and heartfelt tale with a lot of emotional punch, and one from which both middle grade and young adult readers will be able to learn. The plot itself is well crafted to produce a kind of sleuth/mystery narrative as the tale progresses, but the real gems in this highly literary novel are its characters and their personal growth and development. I especially loved the relationship between Rocky and Olive; their support and understanding of one another lend a supportive hand right out of the novel and into the hearts of kids who could be going through the same issues. Rocky's journey is well narrated and his dialogue is realistic and appealing for a young audience, which also makes his issues and emotional standpoint stand out all the more. Overall, Swallowed by a Secret is a masterclass of contemporary social issues and is a highly recommended read.
The Haunting of Elmwood Manor
A Pekin Dewlap Mystery
Pamela G McCord
2020 Silver Medal
Kindle Edition
Check current price
Children - Mystery
Reviewed By Tiffany Ferrell for Readers' Favorite

Pekin Dewlap has had an obsession with spirits and the unknown for as long as she can remember. This might be because she could actually see ghosts. As she grew older this gift began to wane, but she wants to contact and help spirits still. In high school now, Pekin starts up a ghost hunting business and finally gets her first client. Elonia inherited 12 Elmwood but has had difficulty in fixing it up and selling it. For decades the house had been left unattended and abandoned due to a spirit that drives everyone away. Elonia enlists young Pekin to rid the house of the ghost, so she can sell the place. Pekin gets her two best friends Scout and Amber to help her out with her first job. The supernatural activity takes place immediately after the teens set foot in the abandoned house. The trio soon finds out that the house was the scene of a crime that took place nearly a hundred years earlier. Young Miranda Talbert was fourteen when she went missing and was never found again. After a few weekends of them visiting and cleaning up the old house, none other than Miranda Talbert herself appears. Will Pekin and her friends be able to help young Miranda cross over? Or will her murderer succeed in silencing them once and for all?

I think Pamela McCord did an amazing job with The Haunting of Elmwood Manor: A Pekin Dewlap Mystery. Being interested in the paranormal, I found Pekin and her hobby very relatable. She's a well-written character who is easily likable, along with her best friend Scout. It took me a while to warm up to Amber's character but midway through the book I found myself liking her as well. It's a unique plot that is unlike many supernatural books I have read before. The storyline is easy to follow and grasps readers' attention whether they are a middle schooler or an adult. Miranda's backstory was really chilling and fascinating to read about. The book definitely had a Nancy Drew and Supernatural feel to it. I also liked the ending which was something that I didn't expect but found myself loving. I'd definitely like to read more about these modern-day ghostbusters in the future.
Mystery at Point Beach
Bushwhacked
Kate Jungwirth and Deborah Erdmann
2020 Honorable Mention
Kindle Edition
Check current price
Children - Mystery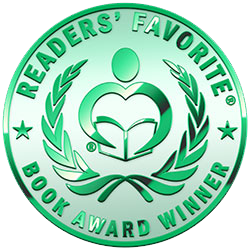 Reviewed By Grant Leishman for Readers' Favorite

Mystery at Point Beach: Bushwacked by Kate Jungwirth and Deborah Erdmann is a fun children's adventure that is clearly part of a series about these three young sleuths, written by this author team. When Dominic goes camping with his Grandfather Bob (GB), in his reliable, old nimrod camper, they invariably go to Point Beach where Dominic meets up with his two compatriots in adventure, Forest and Sailor, grandchildren of the old hippy woman and Native American, Windsong. On this adventure, Dominic has a dream about a large bear chasing him through the woods, which turns out to be very prophetic. Dom and his two sidekicks will find themselves caught up in a mystery that dates back eighty-odd years as they search for the hidden treasure of an old-timer lumberjack and forest worker from the 1930s depression. All the time the trio must be on the lookout for the interfering and annoying Ranger Rick who always seems determined to put a halt to their sleuthing before it even gets started.

I found it really great fun to read a children's adventure story again. Mystery at Point Beach: Bushwacked is a pleasant romp through childhood fun and adventure whilst on holiday. I couldn't help but hark back to the books of my own childhood, especially those of the Famous Five. Authors Kate Jungwirth and Deborah Erdmann have found the perfect balance between fear and the sense of childhood adventure inherent in all of us. Dom, Forest, and Sailor are the perfect combination for this type of activity; Dom is logical, mindful of clues, and of not losing sight of the objective, whereas Forest adds the sass, the sarcasm and the hi-jinks necessary to make this an engaging and exciting tale for youngsters. Sailor, though, is not just the token girl in the story; she may be frightened at times but she also has some things that are necessary to the team's success and she is capable of meeting the challenges and overcoming them. The Ranger was drawn to an extreme as the bumbling professional, which gave the tale an added character, especially for younger readers who love the idea of adults making mistakes from time to time. Just the right length for the younger reader, this story will resonate with a wide age group and it is one I can highly recommend.
Midnight Mission
An Eco Avengers Mystery
Dawn Wynne
2020 Finalist
Kindle Edition
Check current price
Children - Mystery
Reviewed By Emily-Jane Hills Orford for Readers' Favorite

Frankie's a black and white cat; Mindy's a three colored Australian Shepherd and Jagger is a raccoon. Best friends, they belong to everyone in the suburban neighborhood of Blue Hills and to no one. The threesome scavenges their meals from various members of the community and pays their dues by keeping the neighborhood safe. They were trolling the neighborhood one night when they stumbled upon a lost baby sea turtle. It's the cockroach noises that attract the trio. The trio decides they must help the sea turtle, whom they name Shelly, find her way home. It becomes a nightly adventure, but in the process, they are able to sort out an eco-problem as well and eradicate a threat to the sea turtles' nesting grounds.

Dawn Wynne's early chapter novel, Midnight Mission: An Eco Avengers Mystery, presents three unlikely animal friends who are avid detectives. As the three main characters solve their mystery, they share a rapport of amusing dialogue which will definitely appeal to young readers as it 'speaks their language'. The characters are well developed for this age of reading level and quirky in their own unique ways. The plot develops with excitement and humor as the threesome solves the mystery and helps the sea turtle find her way home. There is also an interesting addition to this story in the facts shared subtly within the story (and in more detail at the end) about sea turtles and how to protect them. A grand, fun adventure with lessons to learn.
The Legend of Ghost Dog Island
Nikki Landry Swamp Legends
Rita Monette
2019 Gold Medal
Kindle Edition
Check current price
Children - Mystery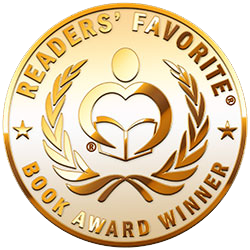 Reviewed By Michelle Stanley for Readers' Favorite

The Legend of Ghost Dog Island (Nikki Landry Swamp Legends) is an adventure for children by Rita Monette. Ten-year-old Nikki is sad because her father, a fisherman, has to move their houseboat to another town along the bayou where the crabbing is better. She meets Patti and Spike from the new school and hears the scary tale of a swamp creature that steals dogs' spirits. Nikki finds an old bottle containing a cryptic poem and a key, and notices lights coming from Ghost Dog Island. She and her friends explore the island and Nikki finds an old journal that the key opens. When her dog Snooper disappears, Nikki believes the swamp monster has snatched him and goes to the island to search, but meets the ghost living there.

Rita Monette's Nikki Landry Swamp Legends is a terrific series for pre-teens who love adventure and mystery stories. The Legend of Ghost Dog Island is sure to delight readers with its heroine, Nikki Landry. She is a tomboy who dislikes wearing dresses, likes climbing trees, and sometimes lets her curiosity lead her into danger. If you like reading The Bobbsey Twins stories, then you will like the Nikki Landry Swamp Legends. This story is entertaining, lively, and is written from Rita Monette's fond memories of the bayou while growing up in southwest Louisiana. She has included a glossary of Cajun French words, Author Notes on The Cajun People of Louisiana, and nicely drawn sketches. The book is fun to read and is highly recommended.
Welcome to Washington, Fina Mendoza
Kitty Felde
2019 Silver Medal
Kindle Edition
Check current price
Children - Mystery
Reviewed By Lois J Wickstrom for Readers' Favorite

Kitty Felde's telling of Fina Mendoza's adventures in Washington, D.C. includes a furry orange dog, a black cat with yellow eyes, a first taste of snow for a California girl, an introduction to the Crypt, which is a real place you can visit, and a child's-eye view of the inside of the Capitol. The characters in Welcome to Washington, Fina Mendoza are from Hispanic and other ethnic backgrounds. Fina's adventures of growing up in the nation's capital can help readers see their troubles in a new way.

Fina Mendoza left her family and her memories in Los Angeles when she moved to Washington, D.C. In Kitty Felde's Welcome to Washington, Fina Mendoza, the first creature to welcome Fina Mendoza to Washington, D.C. is the Demon Cat who is reputed to have the power to curse anyone who sees it. Then there's the furry orange dog named Senator Something, who needs to be walked. He takes Fina to interesting and scary places. Fina's adventures bring both success and failure. The reader is always wondering what will Fina try next.

It's clear that the author had fun doing research about the legends of Washington D.C., rooms in the Capitol, historical figures and the daily lives of congressional representatives. Every creature leads to adventures, which include the Mexican Day of the Dead, and a tour of the Crypt in the Capitol building. Fina's sweet family relationships and her growing maturity make for a heartwarming adventure.
The Girl in the Blue Tie-Dye Shirt
A Mud Street Misfits Adventure
Brian O'Dell and Beth Lauderdale
2019 Bronze Medal
Kindle Edition
Check current price
Children - Mystery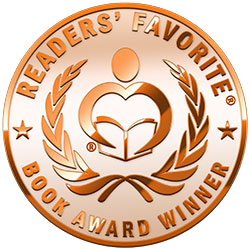 Reviewed By Jack Magnus for Readers' Favorite

The Girl in the Blue Tie-Dye Shirt: A Mud Street Misfits Adventure is a paranormal adventure novel for preteens written by Brian O'Dell and Beth Lauderdale. What should have been an awesome after-school listening experience suddenly turned into something strange and frightening for Liam. Connor's newest vinyl acquisition, a mint condition Allman Brothers album -- and not just any album, Eat a Peach -- was the epitome of Southern rock and definitely a treat to listen to. But as Liam relaxed on the living room floor of Connor's home with the album jacket in his hands, something totally unexpected happened. He found himself in a strange, smoke-filled and funky-smelling bedroom, and he saw a girl in a blue tie-dye shirt kneeling there and crying. It was a huge relief when he found himself once again in Connor's living room, but any interest in listening to the record had vanished after seeing that girl. Did that vision or whatever it was have anything to do with the biking mishap that left him with stitches on his temple and a raging headache? Liam had no idea, but soon he realized that he had to solve the mystery behind her continued appearances. Fortunately, his friends were ready and willing to help him do just that.

Brian O'Dell and Beth Lauderdale's paranormal adventure novel for preteens, The Girl in the Blue Tie-Dye Shirt: A Mud Street Misfits Adventure, is a grand action and adventure lark that will delight anyone who still remembers being young as well as the authors' targeted audience. Liam and his friends are a marvelous group of kids who complement each other so very well, and watching as they brainstorm and work together to find a solution is great fun. I loved the fact that the authors included both of Liam's parents and their families as well as having one child with two moms. While the Mud Street Misfits will remind folks of young detectives of the past, such as the Hardy Boys or Nancy Drew, the diverse backgrounds of the Misfits is a welcome touch that ensures that all kids feel included. The authors also address bullying and its harmful effects in this compelling and enjoyable story. The Girl in the Blue Tie-Dye Shirt: A Mud Street Misfits Adventure is most highly recommended.
Kassy O'Rourke, Cub Reporter
Kelly Oliver
2019 Honorable Mention
Kindle Edition
Check current price
Children - Mystery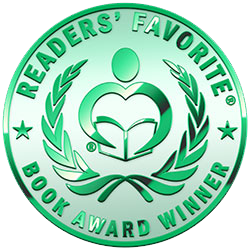 Reviewed By Sarah Scheele for Readers' Favorite

Kassy O'Rourke, Cub Reporter is an entertaining children's mystery story by Kelly Oliver. Twelve-year-old Kassy (named after Kassandra in Greek mythology) has big plans to win an award by writing the best story in her school newspaper so she can impress her dad, who has recently broken up with her mom. She wants her parents back together. When a cougar cub goes missing from her mother's petting zoo, Kassy finds the story is right under her nose. But first, she'll need to navigate a number of disasters, escape from a scary shed, learn the truth about her brother's involvement, and get the help of some friends to save the day and find the cougar before Agent Pinkerton Killjoy shuts down the petting zoo.

Kassy O'Rourke, Cub Reporter is a whole lot of fun and delivers in every way an adventure story should. The twists and turns in the mystery are clever and unpredictable, and the sprinkled references to Star Wars and Greek mythology give a distinctive quirky flavor to the book. Kassy's first-person voice bubbles throughout as sassy, down-to-earth, and delightfully frank about how she feels. An aspect I found especially endearing was how Kassy's solving of the pet mystery led her into a better understanding of the people around her. Her new sister's development into a friend added a lot of complexity towards the end of the story—as did Butler and his older brother Oliver, two lively boys who came in handy whenever Kassy needed them. Kelly Oliver builds more than a detailed mystery. She also creates a heartwarming world populated with believable characters who feel like people you know.
Mystery at Point Beach
Alien Invasion
Kate Jungwirth and Deborah Ann Erdmann
2019 Finalist
Kindle Edition
Check current price
Children - Mystery
Reviewed By Amy Raines for Readers' Favorite

In Mystery at Point Beach: Alien Invasion by Kate Jungwirth and Deborah Ann Erdmann, a small group of mystery-solving kids gets a phone call about the possibility of alien activity. As Dominic, Forest and Sailor find clues that make the mystery much deeper than just a swamp gas problem, another mystery comes up that could be related to their current problems. Ranger Rick has heartily expressed that there are no such things as aliens or UFOs but he goes missing, leaving nothing behind except his walkie-talkie. Are the sightings just swamp gas set off by a meteorite landing in Lake Michigan or are the sightings and green lights really alien activity? Can Dominic and his friends find enough clues to solve the alien mystery and discover where Ranger Rick went before everyone leaves Point Beach?

Mystery at Point Beach: Alien Invasion is a wonderful story with an entertaining plot made up of lights and sightings over Lake Michigan at Point Beach that spark off a fun mystery to unravel. The characters are all well defined with unique personalities that make Mystery At Point Beach a very interesting tale for anyone to read. I recommend this story by Jungwirth and Erdmann to anyone who enjoys a great mystery that does not give away too many clues too early and with a surprise twist that is unexpected. I hope to read more by Jungwirth and Erdmann about Dominic and his friends in adventures like Mystery At Point Beach in the near future.
Don't Ever Look Behind Door 32
B.C.R. Fegan
2018 Gold Medal
Kindle Edition
Check current price
Children - Mystery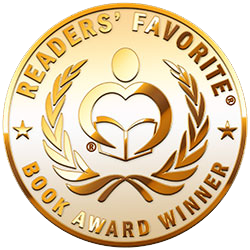 Reviewed By Mamta Madhavan for Readers' Favorite

Mr Nicholas Noo is the host of the magical hotel of Hoo in the storybook Don't Ever Look Behind Door 32 by B.C.R. Fegan. He takes his first guests to room no 1 and tells them that they will be happy there. He tells them that they can explore the hotel and do whatever they want, but not to look behind door 32. There are two grumpy clowns through door number 2 and they are helping to clean the grounds. The fidgety knights through door number 3 fix all the lights. The guests meet different characters as they go through the rooms. Finally they reach room 32 and the two guests want to know what is behind the door, yet at the same time are scared. What is behind door 32? Let us read the book and see if we can find out the mystery behind door 32.

I like the way the author builds up the suspense and intrigue and leaves young readers with a feeling of curiosity. There is a sense of eeriness as the story progresses, and the colorful and lively illustrations add to the scary feeling that lingers as the story unfolds. Children will love this story. The eeriness, suspense, and mystery will leave them feeling excited and they will enjoy discovering what is behind the door, along with the two guests. The ending is excellent and unexpected. It is a good bedtime storybook for parents to read out at night and can be used for read aloud and story telling sessions in classrooms and school libraries.

Contact Author -