Confessions of a Middle-Aged Runaway
An RV Travel Adventure
Heidi Eliason
2022 Finalist
272 Pages
Check current price
Non-Fiction - Travel
Reviewed by Diana Lopez for Readers' Favorite

Everyone has dreams, but few people give their all for them. Heidi Eliason sold her house, quit her job, and set aside her financial stability to allow herself to live her own dream. She bought a motorhome and with Rylie, her dog, she began her journey. In Confessions of a Middle-Aged Runaway, Heidi tells us about her travels and how she was changing her lifestyle. She uses notes collected during her travels to narrate the experience that lasted almost five years. Heidi traveled through sites like New Mexico and California and visited breathtaking places like the Grand Canyon. She also met many interesting people and fearlessly tells us about her loves and disappointments. This story goes beyond overcoming the feelings of traveling alone. It shows us that it is never too late to make a change in life. It is always possible to change direction because we have a world of opportunities to discover.

Heidi Eliason's narration is one of the aspects I liked the most. She knows how to keep you interested at all times. In a very natural way, she describes her emotions and insecurities during her journey. But she also shows us pleasant experiences and the friendships she made on her travels. She gives us the context of her life before she decided to have a motorhome. We also understand her motivations for seeking change in her life. Confessions of a Middle-Aged Runaway is about true stories with unexpected moments, and it feels like living an adventure. It also expresses the happiness of being free but don't forget the complications of being alone or in new situations. Confessions of a Middle-Aged Runaway is a fun and entertaining read and an excellent motivator to make a change in our lives.
Stories from Ecuador
A Collection by Tyrel Nelson
Tyrel Nelson
2022 Honorable Mention
207 Pages
Check current price
Non-Fiction - Travel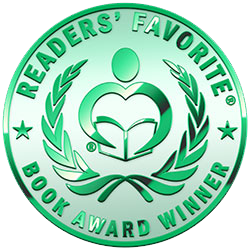 Reviewed by Diana Lopez for Readers' Favorite

Tyrel Nelson, an English teacher who lived in Ecuador for a year, learned everything he could about the traditions in a different land that he loved. He transmits that love in Stories from Ecuador, where he narrates his experiences throughout various destinations he visited. He tells us both his likes and dislikes, explains the culture and beliefs through stories based on his travels, and describes the people he lived with. Each chapter is illustrated with photographs taken on his travels. He also tells us about what it is like to travel from one place to another, the climate, nature, and the local people, giving us a very clear and accurate representation of what can be found in the towns he visited.

Stories from Ecuador conveys a lot of affection and friendship. Tyrel Nelson shares his love for education, not only because he talks with us about his students, but also because of his willingness to learn about a different culture. He makes reading about another culture an easy experience. He does not use technical data because he describes real experiences, but he does occasionally use words in Spanish, which makes you feel a little closer to Ecuador. The descriptions are magnificent and are accompanied by photographs, so you feel as if you were there. Narrated tours are a very enjoyable way to expand your horizons in a natural way where you can share the feelings that Tyrel Nelson conveys from his experiences.
Finding the Source
One Man's Quest for Healing in West Africa
Dave Kobrenski
2022 Bronze Medal
404 Pages
Check current price
Non-Fiction - Travel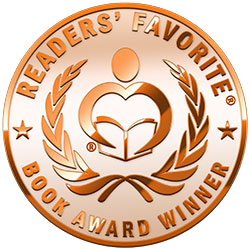 Reviewed by Viga Boland for Readers' Favorite

It's not often I pick up a memoir and find that what I've read is not only an engrossing story but a fascinating and most unexpected education. Dave Kobrenski, the author of Finding the Source, managed to keep me thoroughly entertained by his unpretentious approach to sharing details of his often chaotic life. From the time I first met him in his memoir, he exhibited a thirst for knowledge beyond what he could get from regular education, along with restlessness and an insatiable need for artistic expression. Kobrenski ultimately satisfied those needs during his travels to West Africa where he was mesmerized by African ritual drumming, but along the way, he succumbed to a crippling auto-immune disease. Back home, his only relief was through typical Western pharmaceuticals that kept him semi-functional in an opioid haze. But in the back of his mind was what he had been told by shamans and natural healers in West Africa: that he had somehow offended ancient spirits and he needed to make reparation or forever suffer from the curse they had put on him.

Hence, Kobrenski's memoir is about finding the source of both his physical and spiritual problems. Does he find that source? That, dear reader, is for you to find out. But what about this education I mentioned I received while reading Finding the Source? Well, for one, Kobrenski told me about Elmina, a castle-like fortress where slaves were kept in complete darkness, standing shoulder to shoulder in their filth while waiting to be shipped out. Another time, he filled me in on just how our current opioid crisis began: I had no idea how its simple beginnings evolved to what we have today. Then there was one of the most beautiful and touching parts of my education under Kobrenski: his close look at the African culture and mentality when it comes to community and strangers within it: "In the village mentality…even a ragged stranger who ends up on your doorstep must be provided for." Contrast that thinking, says Kobrenski, to how in the west, we allow so many to go without.

In Finding the Source, Dave Kobrenski, without being preachy or boring, and often in a humorous, self-deprecating way, teaches readers about so many different subjects, including his great love of African drumming. Further, he captures the essence of the African people through his art, which you can enjoy on his website at www.davekobrenski.com. I thoroughly enjoyed visiting his site after reading this wonderful memoir. I hope you will do the same. Highly recommended.
Monkeys on the Road
One family's vanlife adventure south in search of a simpler life
Mary Hollendoner
2022 Silver Medal
336 Pages
Check current price
Non-Fiction - Travel
Reviewed by Tammy Ruggles for Readers' Favorite

Monkeys on the Road: One Family's Vanlife Adventure South in Search of a Simpler Life by Mary Hollendoner is the award-winning part memoir, part travelogue of one American family's trip to the most southern point on the globe--fun, funny, heartwarming, heart-pounding--a rollercoaster ride in a van. Destination: South America. A daunting task for a jobless family going by van with their six-year-old child. They expected a few hiccups, but this may be more than they bargained for. Mary and her husband John decided to ditch their old life and set out for new horizons, hoping to reconnect again with what was most important in their lives: A sense of family, quality time together, and a life of adventure. This three-and-a-half-year journey brought them in touch with new people, beautiful nature, some danger, and life-changing memories, from small villages to wild animals to police searches. Then comes COVID-19.

Hollendoner writes in such a personal way that you feel as if you know her family. As you read, you imagine how you and your own family would react and interact on a trip like this. I like the range of emotions, going from tense situations to those that allow you to relax and catch your breath. At the heart of it is their family, and their yearning to hold on to what they have before it slips away. Another appealing aspect is the travel itself. You may never travel in a van, or even venture outside your country, but you can visit these places vicariously and get an idea of the locations, people, and cultures--so this book is as educational as it is entertaining. The book has an even pace, and we become familiar with Mary's "voice" as she shares her family's stories. You can't help but think that their daughter Lilly's experiences shaped her in good ways, and there are plenty of images to accentuate the text. If you like stories of travel and self-discovery, Monkeys on the Road by Mary Hollendoner is one you don't want to miss.
3 Sisters 3 Weeks 3 Countries (Still Talking)
A Humorous and Heartfelt Travel Story
Elizabeth Moore Kraus
2022 Gold Medal
278 Pages
Check current price
Non-Fiction - Travel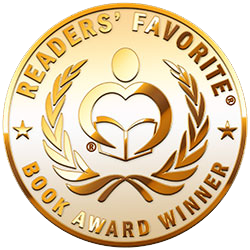 Reviewed by Emily-Jane Hills Orford for Readers' Favorite

It's never too late to replenish the sisterly bond or to repair what may have been damaged. Sisterhood is a slippery slope, but once sisters reach adulthood, many of the woes and disagreements are left behind and all that remains is a good, lasting friendship. Well, perhaps it is good and lasting, but there will inevitably still be some hiccups (and disagreements) along the way. For the three Moore sisters, Les, Liz, and Rie, now in their mid-sixties, taking a three-week, three-country vacation together is bound to be challenging, fun, nerve-racking, and a whole lot of laughs after the usual stomp-fest that they're well known for – that being disagreeing, then stomping away from the disagreement. It's 2019 and the sisters are bound for Ireland, England, and Scotland. The adventure hasn't even begun and the narrator, middle sister Liz, is already full of anxiety and the what-ifs of what could possibly go wrong.

Elizabeth Moore Kraus's travel memoir, 3 Sisters 3 Weeks 3 Countries (Still Talking), is, as the subtitle suggests, "A Humorous and Heartfelt Memoir." It's also part travelogue as readers can sit back and enjoy the sights along with the sisters. The stories are told in a conversational manner, the author speaking right from the heart. There is dialogue, situations recounted before, during, and after the epic adventure, and best of all, lots of photographs of the threesome on their trip of a lifetime. The stories shared are epic in the bonding of friendship through family ties; sisterhood has never seen a stronger example. From sharing a room (something the three hadn't done since childhood some fifty years earlier) to agreeing on simple things like what to post home to ease the luggage overload, what and where to eat, and what sights to see. Love and laughter, that's what it's all about. So, sit back and enjoy a lively and entertaining jaunt to three countries with three sisters.
The Venice I Know
Margie Miklas
2021 Finalist
288 Pages
Check current price
Non-Fiction - Travel
Reviewed by K.C. Finn for Readers' Favorite

The Venice I Know is a work of non-fiction in the travel guide subgenre. It is suitable for the general reading audience and was penned by travel enthusiast and author Margie Miklas. After five interesting trips to Venice, this award-winning blogger has many things to comment on to celebrate the culture, food, artistry, history, shopping, and accommodation available in one of Italy's most popular holiday destinations. Determined to capture the true nature of the city and its people, Margie offers solid travel advice and deeper insight into the people who make Venice special behind the scenes, and the hidden treasures that you wouldn't be likely to discover without a dedicated guide.

As an avid traveler and someone who has visited Venice, I was absolutely delighted with this guidebook from cover to cover. Initially, the thing that made the biggest impression was the passion and positivity with which author Margie Miklas writes, as every page is an eloquent celebration of quintessential Italian culture, but also homing in on the details that make Venice truly unique. The section featuring the glassmakers of Murano was especially interesting to me as that was my favorite place when I visited, and I learned so much more from Margie's guide than I did from my own trip there. I would definitely want this book with me if I were to visit again. I'd certainly recommend The Venice I Know to anyone wishing to learn more, but also to those who want a charming escape with a highly descriptive and enthusiastic writer as their guide.

Your Travel Bucket List
The Ultimate Guide to Enrich Your Life with Great Adventures and Unforgettable Memories
Estee Gubbay
2021 Honorable Mention
108 Pages
Check current price
Non-Fiction - Travel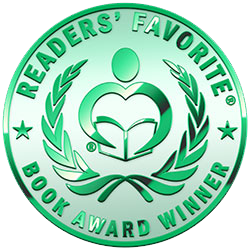 Reviewed by Mamta Madhavan for Readers' Favorite

Your Travel Bucket List: The Ultimate Guide to Enrich Your Life with Great Adventures and Unforgettable Memories by Estee Gubbay is a fascinating combination of a travel guide, journal, goal planner, and self-development tool for travelers wanting to change their wish list into a plan and make it a reality. Planning a lifetime of travel can be overwhelming and often travelers have many questions while thinking about a trip beyond their comfort zone. Having a travel bucket list is an effective plan that can motivate any reader to move from one amazing journey to another one. The book is a good tool to make a solid travel plan by creating a travel style so that travel dreams can be achieved. Let's get started and create a travel bucket list that will be personal and truly unique.

Estee Gubbay's approach to a topic that is talked about very often is different and fresh and will help all travel lovers learn about the possibilities ahead. Some of the tips shared are phenomenal and can be made possible using the tools in the book. The author also speaks about the different types of travel that can be undertaken; Celebration Travel, Sports Travel, Culinary Travel, Volunteer Travel, Adventure Travel, Ancestry Travel, and Music Travel, giving readers ideas on the different types of travels they can do, depending on their likes and dislikes. Your Travel Bucket List has a lot of suggestions, advisor tips, pictures, and questions that will stir the imaginations of readers and encourage them to travel to distant lands and new destinations. It is definitely a book to have on one's bookshelf because, apart from encouraging travel, it is also educational and informative as it updates readers with a lot of facts regarding places and travel and can be used as a guide while planning a trip.
Buying Disney's World
The Story of How Florida Swampland Became Walt Disney World
Aaron H. Goldberg
2021 Bronze Medal
184 Pages
Check current price
Non-Fiction - Travel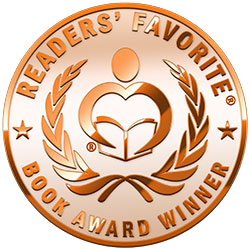 Reviewed by Daniel D Staats for Readers' Favorite

In Buying Walt Disney's World, Aaron H. Goldberg takes the reader into a world most people have just heard rumors about. You will have your eyes opened to the massive amount of work that went into the project that culminated in the opening of Walt Disney World on October 1, 1971. You will be spellbound as you learn the connection between Walt Disney's vision, his brother Roy's financial savvy, and the team they assembled to stealthily buy land in the middle of Florida. Learn of the two retired generals—one who helped in the logistics connected with the D-Day Invasion and the other one in the early CIA—who were vital in opening the park. Learn about the covert missions to find and then purchase the massive amount of land that became one of the world's major vacation destinations. This book is captivating and hard to put down.

Aaron H Goldberg weaves a true story of intrigue and suspense in Buying Walt Disney's World as he explains how Walt Disney's vision took shape. Each chapter leads the reader deeper and deeper into the covert operation that Walt insisted on to buy property without inflating the cost of the neighboring property that he might also buy. Even though Walt Disney did not live to see his dream come to fruition, the vision was completed on time with almost no debt. By the time you finish reading this book, you will feel like you know the Disney brothers and all the men who worked so tirelessly to make Walt's vision a reality. I highly recommend this book and think Aaron H. Goldberg's other three books would be worth checking out.
Back on Bonaire
Rediscovering Diver's Paradise as a Father
Andrew Jalbert
2021 Silver Medal
163 Pages
Check current price
Non-Fiction - Travel
Reviewed by Jack Magnus for Readers' Favorite

Back on Bonaire: Rediscovering Diver's Paradise as a Father is a nonfiction travel memoir written by Andrew Jalbert. Jalbert knew, from the time he was a young boy, that he wanted to be an explorer, to have adventures, and so archaeology seemed a perfect choice. He also began scuba training with a friend; a hobby that also offers opportunities for adventure while working. That, combined with the job he found as a low-level field archaeologist, seemed the perfect recipe. And his scuba gigs seemed more and more suited to his dreams of adventure. Bonaire is an island off Venezuela's coast and was where he first led a dive. Bonaire was a favorite diving destination for scuba divers. The island offered an infinite choice in diving opportunities. The first trip he took there led to many others. Like so many other divers, Jalbert found Bonaire irresistible and endlessly fascinating, no matter how many times he went there. Some twenty years after the first visit, Jalbert and his wife's musings about purchasing a rental property on the island were put on hold when they discovered that they were going to have a child. Their son Luc seemed a perfectly behaved traveler, unlike so many other young children. So, yes, their trips to Bonaire could be continued, with a few tweaks on how they managed dives and such. Just how different it would be was something he was soon to discover.

While I love open-water swimming and snorkeling, the dependence on an external source of air places such limitations on exploring the world under the waves. In Back on Bonaire: Rediscovering Diver's Paradise as a Father, Andrew Jalbert shares most eloquently his love of scuba and his attachment to Bonaire, a diver's paradise. As I read, I began to feel a kinship with the author and get a gist of what diving on the island was like. Jalbert shares so much about Bonaire: its environment, wildlife, aquatic creatures, and history, that the island soon becomes real and familiar to the reader. Adding in the unknown quantity of experiencing the island through his son's eyes enhances the experience for the author; a point he makes so clearly in this well-written and enjoyable book. Back on Bonaire: Rediscovering Diver's Paradise as a Father is most highly recommended.
Going the Wrong Way
Chris Donaldson
2021 Gold Medal
402 Pages
Check current price
Non-Fiction - Travel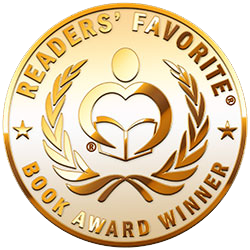 Reviewed by Christian Sia for Readers' Favorite

Going the Wrong Way by Chris Donaldson is a wonderful memoir that will also entertain fans of travel. When Chris leaves Belfast on his café racing Moto Guzzi at twenty-one, he has no destination, and little does he know that his bike won't just take him places but on a journey of self-discovery, as he travels over land and sea, by boat or by train. The travels will take readers across countries and continents, including the Middle East, Africa, Latin America, North America, Central America, and others. It is a tale of courage in which the author encounters different cultures. He will be misunderstood, treated differently, welcomed in places where the immigration officer thinks he has emigrated to Syria, and experience more. He faces interesting situations at times, and heartbreaking ones, too. This coming-of-age narrative is exhilarating and his experiences as he travels through the Third World are hilarious.

The author writes in a style that is gripping and a voice that is observant and as readers follow the narrative, they get glimpses of the world he traveled through and the cultures and social situations in different places. There are fun and surprising moments; there are the challenging ones, and there are some that are breathtaking. Overall, it is an exhilarating ride that allows Chris to discover himself as he comes into contact with different people and diverse cultures. Going the Wrong Way is an exciting story that isn't lacking in humor and the strong narrative voice gripped me from the first page. Chris Donaldson's memoir made me want to pick up a backpack and hit the road.
Contact Author -