The Dog at the Gate
How a Throwaway Dog Becomes Special
Sunny Weber
2018 Finalist
246 Pages
Check current price
Children - Animals
                         Moonbeam Children's Book Awards winner
                     WINNER!!! BRONZE MEDALIST IN TWO CATEGORIES IN THE 2018 CIPA EVVY BOOK AWARDS~~
               "This touching narrative, with its colorful characters and humane messaging. . .conveys a resonant message of empathy for mistreated and abandoned animals." 
--Kirkus Reviews
               "Weber's writing is clear, poignant, and includes an engaging plot with compelling narrative." --Blue Ink Review 
"Defiantly I spread my legs, lowered my head, flattened my ears, bared my teeth, and for the first time in my life, I growled at a human!" 
Puppy Max doesn't have the easiest start in life. After being taken from his mother, he faces hunger, living alone outside, a vicious dog next door, and even menacing raccoons. But just when this Australian Shepherd thinks it can't get any worse, he is abandoned at an animal shelter. 
Max is rescued and fostered in a home complete with canine companions--Miles, a benevolent fellow Aussie, and cantankerous, bossy little Muffin. He also lives with three cats, two parakeets, and one incredible mistress. Can a dog like Max go from years without a bath to unconditional love and acceptance? Or will his new family abandon him again? Max is never sure--until the ultimate challenge shakes his world. 
Fans of classics like Black Beauty, Thomasina, and Beautiful Joe, which feature redemptive bonds between animals and people, will find The Dog at the Gate: How a Throwaway Dog Becomes Special offers a touching tale of love and triumph.
Franky The Finicky Flamingo
The Cure for a Picky Eater
Wanda Luthman
2018 Honorable Mention
15 Pages
Check current price
Children - Animals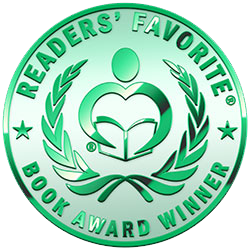 Franky the Finicky Flaming is the proud recipient of the prestigious Mom's Choice Award!

A Multi-Award-winning children's author presents a fun rhyming beautifully illustrated picture book that your child will enjoy!

Franky is a beautifully colored pink flamingo but, he doesn't know the right food to eat. He tries food that other birds like but he doesn't enjoy any of them. Then, the unthinkable happens. His adored pink color begins to fade. What will Franky do now? Find out in Franky, The Finicky Flamingo.
I Am a Butterfly
A Story About Big, Beautiful Changes
Sally Stone
2018 Bronze Medal
52 Pages
Check current price
Children - Animals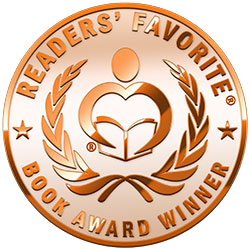 Book Awards
2018 Purple Dragonfly Award: 1st Place, Children's Picture Books, 6 & Up
2018 Purple Dragonfly Award: Honorable Mention, Children's Picture Books, 5 & Younger
2018 Purple Dragonfly Award: Honorable Mention, Green Books/Environmental
2017 Nautilus Award: Silver Medal - Children's Picture Books/NonFiction

*Links for free butterfly resources and photos inside the book.*
 
"I Am a Butterfly" is a blend of science and whimsy, creating a delightful story of finding and becoming yourself. As you learn (or teach) the main stages of metamorphosis, you may just overcome your fear of the dark. And learn that you are a butterfly, too. 
Detailed, full-color photographs enable the reader to see mouth-parts, legs, antennae, and light filtering through butterflies' wings. To help readers visualize the true size of each stage of metamorphosis, a penny opposite full-page photos shows scale size.
 
Environmentally conscious readers will find resources and action points for becoming actively engaged in protecting the monarch butterfly population at home and at school-- including how to attract monarchs to your own backyard, which is both fun and helpful in supporting and growing back the endangered monarch butterfly population.
 
Ideal for teachers, parents, kids, monarch butterfly lovers, healers, coaches, nature spirits, and mindfulness-meditators. Adults reading along will be able to relate to the butterfly's big changes and be reminded that after the dark chrysalis come the beautiful wings.
 
I Am a Butterfly includes:
* Detailed photos of each stage of metamorphosis
* Ideas to attract monarchs to your school or backyard
* Resources to protect monarch butterflies
* Internet links for butterfly research
* A life cycle diagram
* Fun facts about butterflies
* Opportunities to discuss life skills
* Hope and optimism
 
The I Am a Butterfly eBook is in a fixed layout. Just double tap the words to make them bigger. 

Visit natureshealingimages.com for free butterfly resources. Link is inside the book, too.
Super Rooster and Wonder Cat
Travel with Me, Book One
Alma Hammond
2018 Silver Medal
48 Pages
Check current price
Children - Animals
**FREE ebook with paperback purchase.  2018 First Place Winner Children's Nonfiction by Story Monsters magazine, 2018 Silver Medal Reader's Favorite Award**

Facing your fears can bring understanding and friendship.
 
Two unlikely friends, Rooster and Cat practice their superpowers on the shores of Tahiti and encounter misunderstood sea creatures at the lagoon.  Soon they come to understand the fearsome creatures to be deserving of respect and have amazing superpowers too: all true survival skills!
-  2018 First Place Winner Children's Nonfiction by Story Monsters magazine, 2018 Silver Medal Reader's Favorite Award.
BONUS ONE: Exercises at the back open up discussion about personal strengths
BONUS TWO: More Fun facts about the sea creatures of French Polynesia at the end of the story: Spotted Eagle Ray, Coconut Crab, and Black Tipped Reef Shark.
Also in the series: André the Five-Star Cat (Book Two). Stand alone read, Book 2 not required for story.
Wings and Feet
Lisa Reinicke
2018 Gold Medal
32 Pages
Check current price
Children - Animals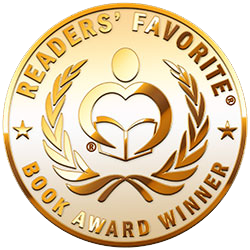 Mom's Choice Award/ A butterfly and a child discover each others differences and how they can compliment their friendship.The child can run through the meadows while the butterfly flies through the meadows but they both love to play in the meadow for hours. The child wants to keep the butterfly in a jar to keep him safe, instead the butterfly explains how he must remain free to keep him from harm. Their differences revealed produce a lasting friendship from generation to generation. It is through our differences we make strong relationships and learning to work together within our own limitations produces rewarding friendships.
Rick and Bobo
Two brothers: One a genius. One not.
The Ventrillo Brothers
2018 Gold Medal
332 Pages
Check current price
Children - Animals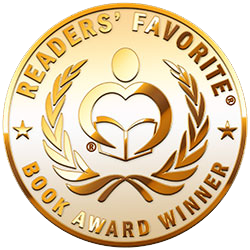 What would you do if you suddenly had way too much money? After the usual thrills, if you got bored enough, and happened to be two movie fanatic brothers, you might just do something, a little crazy... Ray (Bobo) is an adventurous vagabond, the polar opposite of his quick tempered genius brother, Richard. When one of Ray's fancies makes him a multimillionaire, he calls on his brilliant brother to help him with his wildest idea yet: become a superhero. But when their purchase of key components draws the attention of the megalomaniacal Freya Bakken, the brothers quickly discover that no superhero is complete without a supervillain.
Pepe Builds a Nest
Stories for the Early Years (Book 1)
Theodore Jerome Cohen
2017 Bronze Medal
50 Pages
Check current price
Children - Animals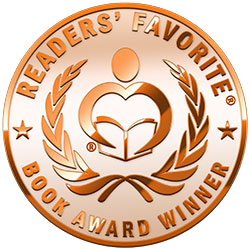 A wonderful story about making the right choices and dealing with bullies!

Pepe, the penguin, needs to build a nest for Miss Amber and him. But Otto, the bully, keeps stealing his stones. See how Pepe and others solve the problem, finally bringing Pepe and Otto together as friends.

Cole's Perfect Puppy
Frances Crossno
2017 Gold Medal
98 Pages
Check current price
Children - Animals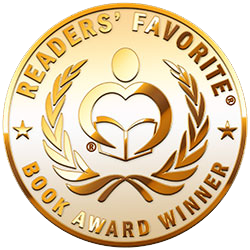 Congratulations on Cole's Perfect Puppy most recent awards!
A prestigious Mom's Choice Award® recipient
First Place Winner 2016 Purple Dragonfly Awards (Paperback, Middle Grade Fiction Category)
Received Readers Favorite Five-Star Seal

In this award winning children's book, author Frances Crossno weaves a delightful tale that uses Cole's mission to bring the mischievous golden retriever puppy, Scarlet, home to teach children lessons of friendship, sacrifice and the true meaning of God's perfect love. Both boys and girls with enjoy this story of faith, family and of course - puppies!

Cole's Perfect Puppy introduces young readers everywhere to Cole, his younger brother Caleb and their new friend Rachel. When Cole meets the "perfect puppy" after a mad chase through the mall, he hopes for her arrival under the tree on Christmas morning. But alas, it's not meant to be.
Instead, Cole embarks on an adventure to find a way to earn enough money, and get permission, to bring the golden retriever puppy home--learning a few life lessons along the way.
From learning how to be thankful for the gift of his first "pet", the pot-bellied pig Dandy Danny, to the merits of hard work and the true meaning of the power of prayer, Cole's journey isn't without a few hiccups.

Cole's Perfect Puppy is the first in a series of Christian novels for young readers 7-12.


Author_Bio: Ms. Crossno is originally from the "piney woods" of East Texas. She has a Bachelor of Science degree from Stephen F. Austin State University, in Biology, with a minor in Computer Science. She has worked in information technology for over 30 years. She recently retired from Texas Instruments, and now works for the American Heart Association. Her goal in writing is to share her Christian faith - and love of God's creatures, especially dogs. She lives in the Dallas area with her husband Bill, and her two golden retrievers "Beautiful Bear" and "Lad of Lochinvar" otherwise known as "Laddie".

Keywords: Christmas fiction, Christian children, kid dog books, dog story, boys and dogs, kids Christian series, golden retriever puppy, children puppy story, Christian fiction, kid pet book
Soaring Soren
When French Bulldogs Fly
Deborah Stevenson
2017 Silver Medal
40 Pages
Check current price
Children - Animals
Winner, Next Generation Indie Book Awards Best Children's/Juvenile Non-Fiction Book!
THIS SECOND ANNIVERSARY EDITION NOW INCLUDES PHOTOS OF THE REAL SOREN!
A true story that will inspire any underdog who's ever dreamed of becoming a champion!

"His legs are too short! ... His head is too big!"
Some people think Soren the French Bulldog is an unlikely champion in the athletic sport of dog agility. But this determined little bulldog has something that his critics can't readily see: belief in himself. With that, hard work, persistence and the support of his friend Deb, Soren sets out to prove that champions come in all shapes and sizes.
Get a copy today and inspire a child in your life!
The Tale of Tito's Tail
Wendy Butler
2017 Finalist
76 Pages
Check current price
Children - Animals
From a young pinky, Tito has been allowed to play and have no responsibility. As he matures, he gains chores and begins to develop a role throughout the village. All the while, the Boom Rockers have regular adventures that he must attend because that is where his allegiance resides. He hides the balancing act of a pack leader amongst his friends and acquiring new tasks from a more mature end within the village. His inner conflict of how to become the young buck every villager expects of him becomes increasingly taxing because he's not sure how accepting his clan will be to his new demeanor. After all, his friends have followed in his shadow without him ever realizing, but one at a time, they begin to have their own spotlight. Can Mr. Adagio help to make sense of it all? When the leader of the village, Uncle Guido, decides to throw a project at Tito, it's a great deal of stress that Tito manages to pull off, but not without the help of his friends. The clan once known as the Boom Rockers slowly molds into a sharp-dressed mafia of problem solvers for the village. Tito learns the definition of true friends when the size of the village more than doubled in size overnight. While exploring into the great unknown of Genoa, Italy, little does he know he will also expose the reasoning behind the shortage of cheese throughout his village. He never meets a stranger, but now, he's forced to.
Contact Author -