From Tea to Coffee
The Journey of an Educated Youth
Cheng Wang
2022 Finalist
205 Pages
Check current price
Non-Fiction - Cultural
Reviewed by K.C. Finn for Readers' Favorite

From Tea to Coffee: The Journey of an Educated Youth is a work of non-fiction in the memoir subgenre. It is suitable for the general reading audience and was penned by author Cheng Wang. The book tells the author's life story as he experiences life in China under the regime of Chairman Mao, through to his doctorate earned in the USA, leading up to his work to become a published author. Across two continents with vastly different cultures and many years of experiencing both, the author explores some of the compatibilities between the two vast powers and works to answer the question: what's stopping the two rivals from becoming staunch allies?

This is a highly compelling story of a real person who has been a citizen of two very different cultures in their life. What was most interesting about the writing was that there was a lack of confrontation when discussing the two cultures, which is unusual considering how they are usually depicted in the media as opposing forces in the world. Perhaps it takes the perspective of someone who has actually lived a life in both cultures to notice the similarities and areas of compatibility between the two forces, a perspective that Cheng Wang brings to the table in this thoughtful discussion on his own life and accomplishments. Throughout this book, real credence is given to the idea that these two different nations could have enough common ground to form a powerful friendship. As such, I recommend From Tea to Coffee to any reader with an interest in exploring cultural ideas.
Paris Blue
a memoir of first love
Julie Scolnik
2022 Bronze Medal
252 Pages
Check current price
Non-Fiction - Cultural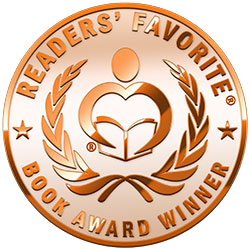 Reviewed by Pikasho Deka for Readers' Favorite

Paris Blue is a romance memoir by Julie Scolnik recounting the experiences of her first love. In September 1976, Julie arrived in Paris for her junior year abroad; full of hope, eager to pursue her dream of studying the flute under master musician Olivier Lefevre. However, an unexpected sordid sexual encounter with him leaves her feeling sour. After joining the chorus of the Orchestra De Paris, Julie meets the handsome bass player Luc Berthelot. Feeling an intense mutual attraction, the two soon begin a passionate romantic relationship. The only problem is Luc is married and has a three-year-old son. Although he assures Julie that he and his wife were estranged, bit by bit, their relationship deteriorates, so much so that it takes her decades to find closure.

Full of romance, heartbreak, and desire, Julie Scolnik's captivating memoir showcases the joys of first love while depicting the struggles a person undergoes in a dysfunctional relationship. Paris Blue is filled with nostalgia, bound to remind readers of their first love when they were young. Julie Scolnik's prose flows like melted butter, and you find yourself immersed in her life story from the get-go. The narrative focuses on a turbulent period of her life where she fell in love with a married man, had her heart broken, and afterward struggled to move on for a very long time. What makes the story all the more compelling is the way Scolnik writes it, making it feel personable and easy to relate to. I had a wonderful time reading Paris Blue. Recommend to romance lovers.
Bigfoot, UFO's and the Paranormal
True Encounters
Paul G Buckner
2022 Silver Medal
83 Pages
Check current price
Non-Fiction - Cultural
Reviewed by Liz Konkel for Readers' Favorite

Bigfoot, UFO's and the Paranormal: True Encounters by Paul G. Buckner is a compilation of interviews, personal experiences, and Native American lore centered on sharing strange encounters. Have you ever felt a presence lurking behind you or witnessed something you can't explain? This question serves as the basis for this collection of true accounts. Buckner includes interviews with witnesses who share their experiences of seeing strange creatures and floating lights, feeling a presence in the mountains, and time warps. Among the incidents, you'll read about several encounters with a creature of massive size that stalks, hunts, and charges after them, only for them to escape with no recollection of the last few moments.

The catalyst for the collection and Paul G. Buckner's fascination with the concept of Bigfoot was his aunt's encounter when he was a boy that involved a creature standing upright like a man and covered in black hair. While his personal experiences are incorporated, the collection focuses on sightings on a wider basis with various witness accounts featured. From his own observations, he shares the presence he felt beside him and a looming figure standing over him. These are similar to the encounters that other witnesses share and which feature overlapping themes that support the basis of the collection. The collection of interviews also incorporates Native American lore. This section features more background on the origins of Bigfoot which is a fascinating look at how this creature has evolved through various sightings while maintaining a basis of similarity. Bigfoot, UFO's and the Paranormal combine lore, personal experience, and true encounters to showcase the way Bigfoot and the related accounts have helped to shape our culture through these stories.

Everyone Is an Entrepreneur
Selling Economic Self-Determination in a Post-Soviet World
Gregory V. Diehl
2022 Gold Medal
326 Pages
Check current price
Non-Fiction - Cultural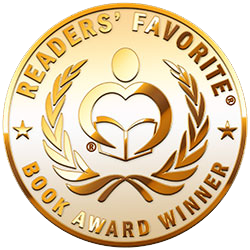 Reviewed by Foluso Falaye for Readers' Favorite

Everyone Is an Entrepreneur explains how the world works, in terms of exchanging value, and how people can benefit and improve their lives from having this knowledge. Gregory V. Diehl's decision to migrate to Armenia exposed him to the limitations of a post-Soviet economy that still experiences the consequences of the restrictive government in the USSR. Gregory expresses that dictatorship discourages people from thinking as an entrepreneur would and optimally employing available resources. In this distinctly educative and intellectual book by Gregory V. Diehl, readers are taught some fundamentals of entrepreneurship and economics, including what wealth is, how entrepreneurship attracts wealth, anti-entrepreneurial biases, and a real-life depiction of entrepreneurship. Could the solution to poverty lie in the understanding of basic concepts of wealth and entrepreneurship?

Forget what you know about money and entrepreneurship as the life-changing lessons in Everyone Is an Entrepreneur are the perfect tools for advancing significantly in wealth and in life. Though I studied economics at university and was strongly against the exploitative nature of capitalism, I was won over by the book's intelligent arguments for the freedom and choices that come with capitalism—which is best used with the right information and discipline. Get ready for a highly engaging experience with several interesting stories about the author's stay in Armenia and a simplified sociopolitical and historical analysis of the major world economic systems. Whether you're a CEO, an artist, a health worker, some other type of professional, or not even a professional at all, you will appreciate the brilliant insights in these chapters. Gregory V. Diehl's book is up there with the best in the genres of finance and business!
The Moon, the Watching Witching Moon
Our Light and Companion
David Campbell Callender
2021 Finalist
192 Pages
Check current price
Non-Fiction - Cultural
Reviewed by Rabia Tanveer for Readers' Favorite

The Moon, the Watching Witching Moon: Our Light and Companion is the first book in the Hearing Others Voices series by David Campbell Callender. This is a beautiful book that almost serenades the Moon, Earth's satellite, and how it has been the only constant for billions of years for Earth and us. In this simple yet poignant journey, the author shares details from his childhood to his adult life and shows how the Moon was an incredible companion for him. This gave the author the urge to learn more about the Moon and figure it out. From looking into the origins of the Moon to understanding its connection with Earth, the author examines everything with the eyes of a lover.

The illustrations, the writing style, and the actual narrative of The Moon, the Watching Witching Moon was an incredible treat. The narrative had a nostalgic feel to it and made me aware of what I never knew. Each chapter revealed a lot more about the Moon, the author, and the influence it had on the life of David Campbell Callender. To be honest, this book can double up as a memoir, thanks to how up close and personal the reader gets with the author. He didn't keep anything hidden. David Campbell Callender shared his hardships and his incredible journey of life that he spent with his family and with his friend, the Moon. I found the portions on Moon and its origins to be very entertaining. I loved the way David Callender showed how we affect the Moon. I could feel the love and adoration the author had for his friend the Moon. I loved this book.

Dinosaurs And Indians
Paleontology Resource Dispossession From Sioux Lands - First Edition
Lawrence W Bradley
2021 Honorable Mention
286 Pages
Check current price
Non-Fiction - Cultural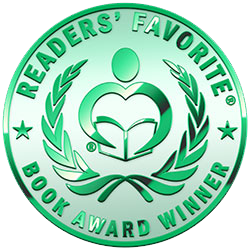 Reviewed by Roy T. James for Readers' Favorite

Dinosaurs and Indians: Paleontology Resource Dispossession from Sioux Lands by Lawrence W. Bradley argues that vertebrate fossils are yet another natural resource dispossessed from subjugated people like the Sioux of the Northern Great Plains of the USA. It begins with an introduction, the purpose of the study, its methodology and literature reviews, followed by the history of vertebrate fossil dispossession from the Great Sioux Reservation and adjacent Indian lands from 1847 to 1899, as well as from 1900 to the present. This dissertation in its conclusion will bring together the past, present, and future of paleontology on Indian lands of the Great Plains. The following questions are addressed: 1) Were the vast paleontological resources located on Indian lands of the Great Plains since the mid-nineteenth century used to advantage and by whom? 2) What is the volume and value of fossils held at three prestigious American museums? 3) What should be the concept of physical geography that would help ensure ethical research procedures?

Dinosaurs and Indians: Paleontology Resource Dispossession from Sioux Lands by Lawrence W. Bradley reexamines how the paleontological resources have been dispossessed from Sioux lands and adjacent Indian lands since they were discovered over one hundred and fifty years ago, and puts forward the view that such resources need to be protected now and in the future. The author has used extensively as evidence: publications, autobiographies, biographies, eyewitness accounts, legal cases, maps, media reports, memoirs, museum visits, numerous examples of fossils, oral history, and Tribal Government and U.S. Government documents. This is truly a scholarly work. I welcome having had an opportunity to evaluate this as an excellent book.
Athena in The Rathole
Demi K
2021 Bronze Medal
308 Pages
Check current price
Non-Fiction - Cultural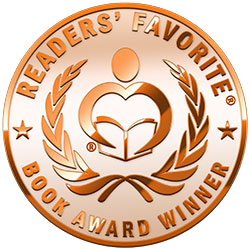 Reviewed by Romuald Dzemo for Readers' Favorite

Athena in the Rathole by Demi K is a memoir that is culturally rich and that will stir the thoughts and emotions of readers. It begins with a reference to the movie My Big Fat Greek Wedding, a humorous movie that is supposed to portray the typical Greek behavior, but which the author classifies as "skata," meaning "Shit." In this memoir, she tells the story of Athena, born to Greek immigrant parents, and deftly explores the turmoil in her soul as she navigates two worlds — her new American environment comprising of a world of abusive classmates and a Greek home where her mother treats her as a shame to the family, blaming her for the troubles they have faced. She is not what her parents wanted her to be, and her pain grows even deeper when she is sent away to a school for disturbed kids. She eventually connects with people who stand up for her, including a hooker, an art teacher, and many others. But will her mother give up in her efforts to destroy her own child?

Athena in the Rathole is a brilliantly written story, exploring historical, cultural, and social themes that are just spot-on. The dark humor is persistent and it hits the reader from the very opening pages of the story – in fact, it was the quirkiness in the author's voice that pulled me in, as she described her people and their history, noting that most of those that immigrated to the US didn't know how to write in their language, talk less of English and that "My father, who was pretty much a caveman, was among them." That immediately signals trouble and I was keen on following what happens in the story. Athena in the Rathole is filled with compelling social and cultural commentaries and the author has a strong story to tell. The exciting thing is that she tells it in an exceptional manner, in a voice that is absorbing and humor that is irresistible. Demi K knows how to connect with readers, a great storyteller who opens a unique door for readers to peer into the soul of her people, into challenges that Greek immigrants faced and to the price of earning the American Dream. It is a must-read, a humorously told story that isn't lacking when it comes to emotional depth.
The Colour of the Sun
Gillian Thorp
2021 Gold Medal
254 Pages
Check current price
Non-Fiction - Cultural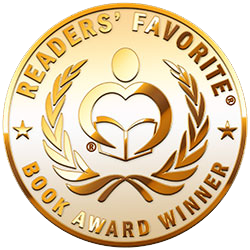 Reviewed by Joel R. Dennstedt for Readers' Favorite

In the beginning of Gillian Thorp's intensely personal and moving memoir, The Colour of the Sun, an early reader remarks: "… there are some stories that don't just stick with you; they become a part of you." I quote this observation because it's true. Sometimes, one comes across an exquisite piece of writing that inhabits one's own being with the wisdom, experience, compassion, and transformative, cleansing tears of another. One does not simply imbibe a journal of distant recollections. Instead, we are privileged to share the vivid intimacy and higher meaning more often meant for the individual alone. Only great courage and generosity from an author allows this deeper thing to happen.

When the author writes as beautifully as Gillian Thorp in The Colour of the Sun, magic happens. Her story begins in South Africa, and her indelible opening sentence should become a classic of the genre: "I was born among thieves." In addition, Ms. Thorp employs an irresistible style for telling her life story. First, she speaks as an observer of her time and place with unrelenting, gorgeous prose on which the smitten reader simply wants to float. Then, like a spirit come to earth, she inhabits uniquely defining moments with her unresisting, lucid presence. Just so, the reader is invited to share both her objective observations and her vivid memories. You will not be left unscarred. You will not be left unchanged. This book will indeed become a part of you. Even the trail of tears you walk on at the end will become a part of your path, too.
Between Inca Walls
A Peace Corps Memoir
Evelyn Kohl LaTorre
2020 Finalist
328 Pages
Check current price
Non-Fiction - Cultural
Reviewed by Maria Victoria Beltran for Readers' Favorite

Between Inca Walls: A Peace Corps Memoir by Evelyn Kohl LaTorre is an intimate story about a young woman determined to make a fulfilling life for herself. Born and raised in a small town in Montana, Evelyn's family moved to California when she was sixteen years old where she immersed herself in the Latino culture of its migrant workers. This awakened her desire to help the less fortunate and it brought her to Apaseo el Grande, a small town in Mexico, to help set up a library. She eventually joined the Peace Corps and was sent to Abancay, a small mountain town in the Andes of Peru. Together with another Peace Corps volunteer, Marie, she spent eighteen months working in various capacities here and eventually fell in love with Antonio, a Peruvian university student.

Evelyn Kohl La Torre's Between Inca Walls: A Peace Corps Memoir is a candid memoir of a young Peace Corps volunteer assigned to a scenic mountain town in the Andes of Peru. Hers is a story of adventure set in Peru's colorful culture that unfolds in vivid descriptions and beautiful metaphors. Evelyn Kohl La Torre got more than what she bargained for when she joined the Peace Corps and as she recounts the sights, sounds, and smells of her experiences in the Andes, it is easy to be sucked in this beautiful tale. Reading Between Inca Walls is like taking that trip made by a young, naive but determined woman volunteer, and the road is certainly lively, winding and very exciting.
Dirty Science
How Unscientific Methods Are Blocking Our Cultural Advancement
Bob Gebelein
2020 Honorable Mention
220 Pages
Check current price
Non-Fiction - Cultural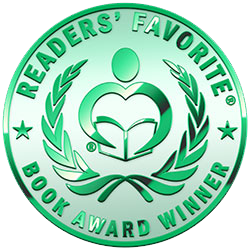 Reviewed by K.C. Finn for Readers' Favorite

Dirty Science is an unusual and thought-provoking work of non-fiction by author Bob Gebelein, which attempts to explain 'How Unscientific Methods Are Blocking Our Cultural Advancement'. The book begins a discussion on the nature of the absolute faith we, in the modern day, place in science, and how this can sometimes prove unwise and prevent progress and new philosophical thinking in other areas of the discipline. Whilst science has its place in the world, the examples chosen in this complex read are intended to help its audience see the genuine nature of science and identify the 'unscientific' elements where pride, politics, and empiricism may stand in the way of explorations of the mental and spiritual realms in which we also abide.

Though it takes a little while to get your head around the text, the writings and arguments which author Bob Gebelein explores in Dirty Science truly open the mind to possibilities beyond just believing what we are told in the mainstream. The legitimacy of the scientific establishment has often been called into question as an elitist and politically-motivated organization, but Gebelein gives comprehensive and compelling explanations as to why that may be, and what can be done about it to allow science to progress beyond a simple categorization of the physical world around us. I particularly enjoyed the sections on seemingly irrational concepts like precognition and clairvoyance, as well as the comparisons made to a sense of faith in religion. Overall, Dirty Science provides much food for thought in a well-written and accessible format.
Contact Author -