There is No Shrimp... And Other Lies My Mother Told Me
Kenny Loui, Ph.D.
2023 Finalist
100 Pages
Check current price
Young Adult - Non-Fiction
Reviewed by Pikasho Deka for Readers' Favorite

There is No Shrimp... And Other Lies My Mother Told Me is an autobiographical manga by Kenny Loui. A sequel to Life Lessons from a UFO Catcher by the same author, the comic book follows Kenny after he lands himself in jail following his fistfight with Killian. Kenny finds a pink plush pig to whom he starts telling stories from his childhood and how the sweet lies of his mother taught him some valuable lessons. Kenny's mom used to live in a black-and-white world, and she taught him to be grateful that his world was so much more colorful. Whether tricking him into eating his food or making him wary of drugs, Kenny's mom found ingenious ways to impart wisdom to her son. In this installment, you will learn about some fun Couple Holidays unique to South Korean culture.

I am two books through this series and already a fan of Kenny's adventures. There is No Shrimp... And Other Lies My Mother Told Me continues in the same joyful spirit of the previous installment, where Kenny Loui finds a way to incorporate some grounded moral lessons into fun-filled adventure stories that you can't help but love. Illustrator Yamawe's artwork is as brilliant as ever, making the narrative even more vibrant and effective. I loved that Kenny still hadn't lost his affinity for plush toys in jail. Comic books like these are the best way to teach kids about morals and life. Highly recommended.
How I Learned to Rock My Life
The Peter Dankelson Story
Peter Dankelson, Dede Dankelson
2023 Honorable Mention
206 Pages
Check current price
Young Adult - Non-Fiction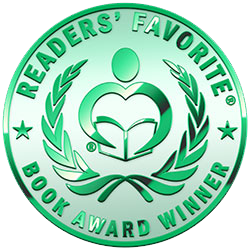 Reviewed by Astrid Iustulin for Readers' Favorite

Some people can teach us better than others how to make a difference in our lives, and Peter Dankelson is one of them. Yet, in the beginning, his circumstances would not have allowed him to even imagine this possibility. He was born prematurely and was diagnosed with Goldenhar syndrome. He had to undergo surgery on numerous occasions throughout his life and cope with being different, but this has not discouraged him at all. Thanks to music and his guitar, Peter proves you can stay positive and become a source of inspiration for many people. Find out all the details of his incredible life in his book How I Learned to Rock My Life: The Peter Dankelson Story, which he wrote in conjunction with his mother, Dede Dankelson.

How I Learned to Rock My Life is the perfect title for the story of Peter Dankelson. This book tells of a life that could have been very different, but which, thanks to the spirit of our hero, can and will inspire people to self-acceptance. Reading about all the surgery that Peter underwent since he was a baby and seeing the photographs makes us realize everything he had to endure before becoming the person he is now. He also reveals that the secret is to believe that even unfavorable conditions can bring about something good. I think that Peter, his mother Dede, and the rest of his family can be proud of what they have shown to the world. I recommend this book to anyone who wishes to discover the life of the extraordinary Peter Dankelson, especially if they are looking for a model of perseverance.
Everything About Astronauts Vol. 2
Fascinating Fun Facts and Trivia about Astronauts for Teens and Adults
Marianne Jennings
2023 Bronze Medal
294 Pages
Check current price
Young Adult - Non-Fiction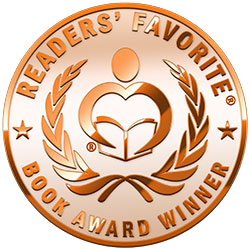 Reviewed by Philip Van Heusen for Readers' Favorite

Russia put the first man into space. Interestingly, Russia also has the best safety record of any country that participates in space exploration. There are a lot of traditions incorporated in the Russian launch sequence. Reading Everything About Astronauts Vol. 2: Fascinating Fun Facts and Trivia about Astronauts for Teens and Adults will enlighten the reader about everything connected with astronauts. Marianne Jennings gives you all the information you need and much more in this book. Did you know that Houston has control of the Red Button that can be activated if the rocket goes out of control and heads toward populated areas? Do you know the difference between a pressure suit and a spacesuit? Read this book, and you will. Why is the lettering on the spacesuits backward? Let Marianne enlighten you.

Everything About Astronauts Vol. 2 is a reference book, a great read, and a tome of knowledge. Read through this book as it is interesting enough to be read like any other, or use it to look up anything about astronauts. Marianne Jennings has provided a complete text that covers all aspects of astronauts and space travel. The book is appropriately named as it includes everything. It is beyond amazing how much technology has advanced since the beginning of the space program. The photos alone make this book an excellent resource. In addition, daily activity on the space station is discussed. If you are interested in the space program, this book is for you. I highly recommend this book to all who seek knowledge on this topic. From traditions to things carried to the space station, this book has it all.
Life's a Journey
Hardships to Blessings
Colten J. Skinner
2023 Silver Medal
98 Pages
Check current price
Young Adult - Non-Fiction
Reviewed by Nicholus Schroeder for Readers' Favorite

Life's a Journey: Hardships to Blessings is a motivational book by Colten J. Skinner. Having been born with A-T, a disorder affecting coordination and the immune system, Colten would go on to live a difficult life. His later bout with cancer complicated his life further. But Colten, despite it all, goes on living life to the fullest. In his book, he takes his reader down memory lane from when he was a child to an adult while sharing his experiences as someone living with A-T. Colten's story goes on to prove that there are blessings around every corner, should you welcome them, and that your hardships can never outweigh your blessings.

Colten J. Skinner's conversational style of writing got me invested in his story and his outlook on what living should be all about early on in Life's a Journey. The constant positive messages sprinkled throughout the book made it even more of an endearing read for me, and Colten's positivity during all that he went through was inspiring. His positive outlook through his battle with cancer and his will to never give up constantly motivated me to overcome my very own tribulations. Something else that I loved about the book, besides it being very motivational, was how interesting Colten's story was. Colten has lived an amazing life and he tells it with such contagious passion that I couldn't help but join in with a smile or laugh of my own as I read. Overall, this is a must-read for anyone who's looking for a bit of motivation in their own life.
Good Morning, Hope
A True Story of Refugee Twin Sisters and Their Triumph Over War, Poverty, and Heartbreak
Argita and Detina Zalli
2023 Gold Medal
252 Pages
Check current price
Young Adult - Non-Fiction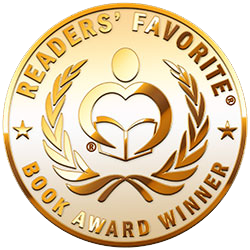 Reviewed by Christine Nguyen for Readers' Favorite

Good Morning, Hope: A True Story of Refugee Twin Sisters and Their Triumph Over War, Poverty, and Heartbreak by Argita and Detina Zalli is a riveting story about hope and faith. Identical twins, Gita and Deti are young schoolgirls when their country, Albania, is plunged into violence and anarchy. Their lives are forever changed while their parents attempt to escape Albania for a better future. They flee to England in a harrowing plan traversing many European countries. Gita and Deti's journey only gets more challenging as they face extreme bullying from classmates in school while working after hours to help pay off their family's debt. Nevertheless, the twin girls continue striving to reach their dream of becoming physicians throughout the extreme hardships.

Gita and Deti write their memoir with such suspense that we feel how uncertain their lives are and the fear accompanying them every step of the way. Yet, despite the fear, they keep going and continue thriving. Seeing their resiliency in the face of so many obstacles at such a young age is moving. Good Morning, Hope delivers the feeling that as long as you have hope and faith, everything can and will be better. Argita and Detina Zalli paint their love for their family with vivid examples throughout of where they sacrificed for each other. This is an incredibly gripping and inspirational read that left me feeling uplifted and ready to face any challenge that came my way! So get ready for a pulse-pounding action-filled journey filled with love.
Monologues for Teens II
60 New Monologues to Inspire (The Young Actor Series)
Mike Kimmel
2022 Finalist
122 Pages
Check current price
Young Adult - Non-Fiction
Reviewed by Joanne Ang for Readers' Favorite

Monologues for Teens II is a collection of 60 monologues written by Mike Kimmel. The collection of monologues is curated for teenagers interested in the acting field. It is also suitable for film, television, and theater training for young and aspiring actors. It consists of gender-neutral and realistic everyday pieces that cover a wide range of topics that anyone can perform, anytime, anywhere. Rest assured, with Monologues for Teens II, you can polish your acting skills in no time with one of the best resources available. In other words, Monologues for Teens II is a handy book that will have you covered for every possible monologue scenario.

Monologues for Teens II is a wonderfully written collection by Mike Kimmel. I thought that the range of topics covered by the monologues was extremely vast, yet it never strays from one of the book's main purposes – to provide gender-neutral and scene-neutral monologues. Personally, when I had acting class for my undergraduate degree, I found it difficult to find a monologue that could be performed by any gender without needing a specific prop or costume. I was amazed at the variety and the simplicity that Monologues for Teens II offers without compromising the quality of the monologues. Not only that, but this collection also highlights inspiring life lessons that will surely help the actors shine in an audition! I would definitely recommend Monologues for Teens II to early blooming actors or anyone who simply loves acting!
Happy, Joyous, and Free
Love your life, no matter what
Melanie Yates
2022 Honorable Mention
162 Pages
Check current price
Young Adult - Non-Fiction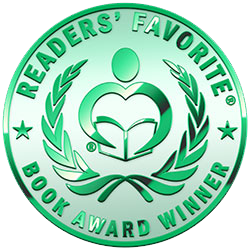 Reviewed by Lesley Jones for Readers' Favorite

Everyone at some time or another has faced trauma, problems, or obstacles that seem impossible to overcome. Pain and problems are part and parcel of life - these experiences help us learn and grow as individuals. From the author's personal experiences, mentors, and her own clients, discover how we can face our problems positively, change how we interpret them, and use the negative experience in an empowering way. The principles outlined in Happy, Joyous, and Free by Melanie Yates have been tried and tested and will bring clarity to your own thought processes and behaviors that could be working against you. Explore how your brain has been programmed to deceive and misinterpret situations; then learn the techniques to question your thoughts and actions so you empower yourself. Discover why success, happiness, and love may have been eluding you and how you can fix it. Love plus choices equal peace; it is time to end the inner war within ourselves and decide to make life work for and not against you.

The content in Happy, Joyous, and Free by Melanie Yates is some of the most thought-provoking and life-changing I have ever come across. In fact, I laughed out loud through many of the chapters because the author absolutely nailed how negatively we talk to ourselves. I admired her brutal honesty as she spoke of her own personal journey and her destructive emotions of blame, criticism, and judgment of others. The wall analogies which cover your mindset when trying to reach a goal were visually powerful and I imagine many readers will recognize themselves in one of the examples. The line that we often create dramas around problems we have no control over will stay with me forever; this was such a simple but powerful statement.

There were so many golden nuggets of information, guidance, and wisdom throughout the book. I thought the questions to ask yourself to validate negative self-talk or situations were incredible and the section on why we continue to engage in negative behavior truly enlightening. I thought the tip to replace should with could is so beneficial. My favorite chapter covered gratitude and how we can learn to be grateful for any given situation. Anyone who reads this book will definitely be armed to distinguish facts from feelings, set healthy boundaries with toxic people, and learn to question every negative thought. This book will help you to cease hiding from the truth to take accountability for your actions and give you the steps to work through negative emotions.
Everything About Astronauts - Vol. 1
Fascinating Fun Facts and Trivia about Astronauts for Teens and Adults
Marianne Jennings
2022 Bronze Medal
314 Pages
Check current price
Young Adult - Non-Fiction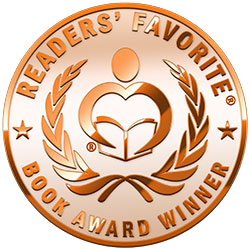 Reviewed by Joe Wisinski for Readers' Favorite

Everything About Astronauts—Vol. 1: Fascinating Fun Facts and Trivia about Astronauts for Teens and Adults is a combination of history, biography, and science. Author Marianne Jennings says she's writing for both "space geeks" or simply anyone who wants to learn new information. Some chapter titles are "So You Want To Be An Astronaut?" "Astronaut Candidates & Basic Training," Training for the Moon," and "Astronaut/ Cosmonaut Firsts." The book also includes space trivia, such as the "Eagle" and "Columbia" not being the original names for the command module and lunar module on Apollo 11. Humor is used when appropriate. Under the "Cash for Cosmonauts" section, Jennings writes, "Cosmonauts are docked pay for complaining, so they don't complain." At the end of the book, there is a quiz on topics covered, a glossary of space-related terms, and a list of recommended resources. The book is documented with extensive footnotes and endnotes. There's also a link to a free copy of part of Vol. 2.

This book could be called "everything you always wanted to know about being an astronaut." But even that doesn't begin to describe the depth of the book and the amount of knowledge that it imparts. Author Marianne Jennings must have done a tremendous amount of research, and her hard work and attention to detail show on every page. I'm extremely interested in astronomy and have followed the many space missions launched by multiple countries, yet I found myself continually learning new and fascinating information. Furthermore, the entire book serves as inspiration for those who may be interested in a career as an astronaut or related fields. As I write this, Christmas is approaching and this book would make a wonderful Christmas gift. It would also make an excellent birthday present for anyone. I give Everything About Astronauts—Vol. 1: Fascinating Fun Facts and Trivia about Astronauts for Teens and Adults my highest recommendation.
Remember Your Name
Erik G LeMoullec
2022 Silver Medal
214 Pages
Check current price
Young Adult - Non-Fiction
Reviewed by Teresa Syms for Readers' Favorite

Remember Your Name, by Erik G LeMoullec, relates the life story of Teddy Znamirowski and his family before and during the German occupation of Poland. Hayden, the great-granddaughter of Teddy, and her parents are on their way to celebrate Teddy's eighty-fourth birthday. During the car ride, Hayden asks her father why Teddy speaks the way he does. This triggers a time when Hayden's father asked Teddy the same question. This book tells of the atrocities, hatred, and horrors that Teddy, his family, and the Jewish people experienced during the war. Teddy and his family were transported into the ghetto of Lodz at the age of ten, then after a few years were transported by cattle car to Auschwitz. It was at this time Teddy lost everyone except Kwart, a friend and former neighbor. The two kept each other alive. After surviving the death march to Görlitz concentration camp, Teddy and Kwart, along with other prisoners were finally liberated. Teddy is recruited by the Bricha and becomes one of their lead operatives. He smuggles survivors across Russian, German and Polish borders; he is arrested many times but always set free because of his connection to the Bricha. Finally, Teddy is unable to continue his work and asks them to send him to Palestine. He wants an education, to have a family, and make a life for himself. What he does not know until later is who his wife truly is and what his connection to her was during the war. As horrific as the inhumanity of this story is, LeMoullec has captured the truly human side of surviving one of history's darkest times.

Remember Your Name by Erik G LeMoullec is a powerful story everyone should read. I fell into the story and did not come up for air until I was finished reading. I found myself trapped in the story with Teddy. The writing is so captivating, emotional, and heart-breaking that tears came to my eyes. This story is so well written, the reader will feel everything Teddy feels, hear and see what he does, and your heart will break at the horrific injustice of what happened to the people sent into the concentration camps. Auschwitz was brought to life in this book. The reader will go with Teddy into the pigsty as he searches for food, or into one of the trucks he drove across the borders when he worked for the Bricha. This is the most moving story I have read for many years. LeMoullec is brilliant in storytelling. He brought his characters and his locations to life while giving the reader a brief glimpse of what existing within Auschwitz must have been like for the prisoners. The reader will not be able to set this book down. It is exceptional.
God's Gift
Woman
Freddie Floyd Jr
2022 Gold Medal
70 Pages
Check current price
Young Adult - Non-Fiction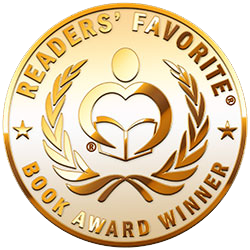 Reviewed by K.C. Finn for Readers' Favorite

God's Gift (Woman) is a work of non-fiction in the inspirational genre. It is suitable for the general reading audience and was penned by Freddie Floyd Jr. The book is a spiritual reflection on the role of women in God's plan for the human race, encouraging women to feel empowered by their faith in God and find their value in today's society. Focusing on a positive message for women that reminds them that God intends for them to be loved and respected by their partners, the book sets forward a very clear mantra; do not settle for a partner who does not treat you the way God wants you to be treated.

This book does an excellent job of articulating the argument for equality in relationships, taking apart the old-fashioned idea of women subjecting themselves to the men in their lives and instead highlighting that women are an equal part of the marriage equation. Freddie Floyd Jr.'s mission is to see that women in Christian marriages understand they are equal members of the team, people who deserve to be valued, and have as important a role in God's plan as any man does. Through this book he achieves his goal, backing his arguments with scripture and coming from a place of power for every one of God's children. God's Gift (Woman) is a must-have book for women who feel that the relationships they've experienced have taken their power instead of enhancing it, and I recommend it to all readers interested in gender equality and scripture.
Contact Author -