Truth and Other Lies
Maggie Smith
2022 Finalist
362 Pages
Check current price
Fiction - Womens
Reviewed by Jennifer Ibiam for Readers' Favorite

Megan Barnes was an investigative reporter who got fired from her job in New York. She also caught her boyfriend in bed with a neighbor on the same day. After Megan lost it all, she ran back to her mother's home in Chicago, but things happened. Megan met the iconic Jocelyn Jones, an investigative journalist, and her mother entered the race to become a United States Congresswoman. Megan landed a job in Jocelyn's PR team. Things fell apart when someone tweeted an accusation that could destroy Jocelyn's polished career that spanned four decades. The burden fell on Megan to save her mentor's reputation, but her findings led to blackmail and threats that put her mother in the line of fire. What will Megan do? Find out how Truth and Other Lies by Maggie Smith unravels.

An adored mentor, a starry-eyed protégée, and her mother's love! Truth and Other Lies by Maggie Smith was a fantastic book that started on a light note, eased me in, and then took off. It sustained the fast-paced momentum until the end, with a satisfying cliffhanger. The novel explored manipulation and the struggle to remain honest in a world where the privileged win. What would you do if a situation made you choose between upholding the truth/moral ethics and protecting your loved one? That was a question I kept asking myself. This novel highlighted idolization and hero worship. No one is perfect, and humans have many layers, especially those in power. We should admire but never fall for the facade. Maggie has a talent for spinning stories and showed it in her classic writing. The story was relatable and realistic, especially for professionals. I loved the excellent plot, character development, and pace of the novel. The end left me hungry for more because it was not over. Great job, Maggie!
Creole Cottage
Cypress Cove Book 7
Suzanne Jenkins
2022 Honorable Mention
188 Pages
Check current price
Fiction - Womens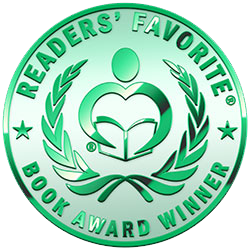 Reviewed by Sheena Monnin for Readers' Favorite

Creole Cottage by Suzanne Jenkins is a charming and exciting love story that is sure to warm the reader's heart. The author combines a fast-paced plot with just the right amount of romance between her two main characters, the fiery Katrina and her love interest, Dave. The characters are caught in different worlds and with very different lives. The author teases the reader with the possibility of the main characters falling in love, being in a relationship… and potentially wanting to start a family! As intriguing as Katrina and Dave's lives are, the book's silent star is the beautiful old cottage that seems to speak to the people who cross its threshold and offers both peace and clarity to its inhabitants' lives. This added element provides a strong, historic feel to the book.

Using great skill, the author weaves history, the unseen ties of common ancestry, complications of the present, and hope for the future together in this uplifting story. I appreciated the unexpected plot twists throughout this book and how the author's signature "sweet romance" style shines through in each chapter. Each supporting character is developed throughout the story and contributes to the realness of the flow of events and the difficult decisions the main characters must make. By the end of the book, you'll be cheering for the main characters as they embark on some surprising new adventures. With layers of action and romance for each character, author Suzanne Jenkins delivers a pleasant read and a satisfying ending in Creole Cottage.

The Golden Hearts Club
A Novel
Cinda K. Swalley
2022 Bronze Medal
345 Pages
Check current price
Fiction - Womens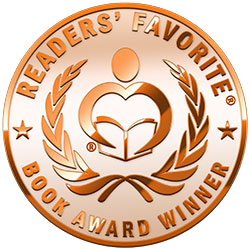 Reviewed by Stephanie Chapman for Readers' Favorite

The Golden Hearts Club by Cinda K. Swalley features two sisters from Ohio and their adventures while traveling across the country. Megan and Katie had been preparing for the trip over the past year. The two girls embark upon their drive and head to Florida. While sitting in their tent, they create The Golden Hearts Club, stating that anyone who showed an act of kindness would become a member. As they travel to Arizona, Katie falls ill and Megan stops at an old inn. A Native American innkeeper allows the girls to stay in a room. Rose helps Megan nurse Katie back to health. Back on the road, the girls enter California. Because of her attraction to horses, Katie convinces Megan to stop and enter a pasture to see some up close. A man approaches when he sees the girls trespassing. Did they run away? What kind of trouble did Katie get them in?

Cinda K. Swalley created a beautiful adventure story. The Golden Hearts Club title fits the overall theme of the book. What I liked the most about the story was the actual idea of sharing kindness with people, expecting nothing in return. During today's constant turmoil, this idea would resolve many differences. Katie and Megan put into play their idea in every encounter they had with people. While the story changes narratives, the transitions were natural and their emotions were relatable. I could connect to Katie. Her personality and hobbies are the mirror image of mine. The artistic descriptions of the places the sisters traveled to would be perfect for a travel guide. I could envision every moment as though I were traveling with Katie and Megan. The Golden Hearts Club is a book that anyone could fall in love with. It is full of adventure, colorful characters, humor, and promotes the kindness that we all need.
Both Sides of Love
Kimberly Wenzler
2022 Silver Medal
237 Pages
Check current price
Fiction - Womens
Reviewed by Joy Hannabass for Readers' Favorite

Twenty-one-year-old Lizzie loves life and a wedding is sure in the future to the love of her life, Daniel. That is until a tragic accident happens, taking her best friend and leaving Lizzie severely injured, not to mention ending her relationship with Daniel. She convinces herself that no one wants a wife who is crippled and completely changed on the outside because of multiple surgeries from the accident. Lizzie wants to shed this life she has and changes her nickname to Beth, so this is the name everyone knows her by now. Fast forward a decade and Beth is married to Alan and she is a stay-at-home mom to their daughter. When Beth attends a meeting at her daughter's school, she is befriended by a woman who will become her longtime best friend, Noreen. But Beth never imagines where this friendship would lead her.

I am pleasantly surprised with how much I really liked Both Sides of Love. I actually feel as though these wonderful characters are long-time friends. Author Kimberly Wenzler does a fabulous job writing this story in a way that keeps readers engaged in the plot until the very end. The story is filled with Noreen and Beth and their friendship, their families, and the many things they did together, as well as a shocking surprise that kept me up most of the night finishing the book to see what finally happens. I really like all four of the main characters, and their development throughout the book was an enjoyment to read. I'm still not quite sure how I feel about Beth and everything involving her character, but I do like the way Wenzler weaves everything together in the end. Both Sides of Love by Kimberly Wenzler is a really good story of real love, strong friendship, and hope. I think any woman would love reading this story.
Feathers in the Sand
Seahaven Sunrise Series Book 1
Anne Marie Bennett
2022 Gold Medal
355 Pages
Check current price
Fiction - Womens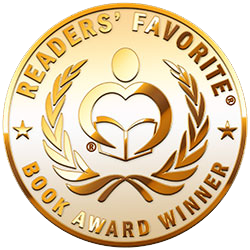 Reviewed by Vincent Dublado for Readers' Favorite

The first book in the Seahaven Sunrise Series by Anne Marie Bennett, Feathers in the Sand is an intimate exploration of human relationships that we can all identify with. Tess Gilmore is a single mother who has been so busy that she has overlooked her own happiness and has neglected her relationship with her preteen daughter, Eva. Enter the idyllic coastal town of Seahaven, Maine, where Tess receives a job offer that requires her to relocate. Eva, however, is not amenable to the move. But Seahaven offers the mother and daughter a new opportunity to start and keep Tess far away from the memories of Cameron, who had married a younger woman soon after leaving. Seahaven proves to be a warm and welcoming place as they are embraced by new friends. Just as Tess is beginning to improve her relationship and quality time with Eva, Luca, her first love, enters the picture. His presence rekindles their old romance and could be a barrier to her relationship with Eva.

This is a fascinating romantic story where the setting plays an integral part in the entire plotline. Anne Marie Bennet's narrative evokes the sensory details necessary to transport you to Seahaven. You can feel and taste the fresh salty air and the blazing sun striping the horizon with intricate shades of russet, raspberry, and gold. Feathers in the Sand is charming and whimsical, and Tess reigns as the profile of a modern woman searching for happiness. She didn't find it; it found her. You will enjoy this novel on its own sweet level in the way it explores the difference between maternal and romantic love. It is filled with simple moments that carry weight in how the characters interact with each other, especially Tess and Eva. I highly recommend this book to anyone searching for good women's fiction.
The Sound Between the Notes
A Novel
Barbara Linn Probst
2021 Finalist
336 Pages
Check current price
Fiction - Womens
Reviewed by Ruffina Oserio for Readers' Favorite

The Sound Between the Notes: A Novel by Barbara Linn Probst is a great story that had me turning the pages nonstop, a tale of passion, identity, and art. It has been almost sixteen years since Susannah Lewis stopped pursuing a career as a pianist, choosing to devote her time to her first child. Now, she has one chance to reconnect with her passion, the only opportunity to be recognized as one of the musical talents to reckon with. In spite of the length of time she hasn't been able to play, she still trusts her instinct—muscle memory, they call it—and her emotions. It will be easy, or so she thinks. But right into the audition, she notices something bizarre: her fingers won't respond to her as they should. She learns that she has a hereditary disease that makes her fingers cramp and curl. As someone who was adopted, she wants to find out who she really is. Follow this compelling protagonist on a breathtaking, emotional journey as she wades through past memories while pursuing a path that redefines her.

The Sound Between the Notes is so beautiful, so lyrical, so musical that it was hard to put down. It is a story that will not only appeal to fans of music but to mothers and anyone looking for a good read. There is music in the writing and Barbara Linn Probst knows how to evoke strong emotions in readers and how to create sounds that they will enjoy. Susannah's relationship with her husband, Aaron, and her teenage son, James, is skillfully written. As I read the story, it felt like I could hear the protagonist, her questioning moments, her anxiety, and her confidence. I also enjoyed how the author writes about the experience of auditioning. This is a wonderful story from a skillful writer, one that appeals strongly to the heart. It features awesome characters, a twisty plot, and gorgeous writing.
Dragonflies at Night
More Than a Love Story
Anne Marie Bennett
2021 Honorable Mention
363 Pages
Check current price
Fiction - Womens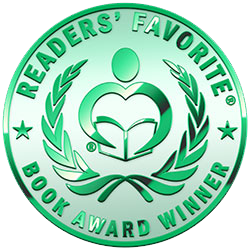 Reviewed by Anne-Marie Reynolds for Readers' Favorite

Dragonflies at Night by Anne Marie Bennett is 'More Than a Love Story.' If you wanted any proof that a mother's love never dies, this is it. Savannah owns a party planning business and, although she lost both parents at a young age, she is forging ahead with life, surrounded by her surrogate family of friends and co-workers. But Savannah is hiding a secret, a fear of falling ill and dying. That's why she won't have a family – she's terrified of leaving them all alone. But her mother is there, watching over her and, when a dragonfly crosses Savannah's path, she feels a deep connection to her mother. Recording artist Ben is lonely. Nobody wants to know him for who he is, only what they can get out of him. Ben and Savannah meet at a yoga retreat center and are immediately drawn to one another, seeing in each other what others don't. But when they have to leave the retreat and return home, it's in opposite directions. Can they make it work? Can Savannah really put her fears to one side? And what is the message Savannah's mother and dragonflies have for them?

Dragonflies at Night by Anne Marie Bennett will leave you feeling warm and tingly inside. A love story with just a touch of the paranormal, this is a story about loss, fear, hope, and redemption; a story that will convince you we all have a soul mate somewhere – we just have to find them. The characters are wonderful, real people that you come to feel you know personally, experiencing their pain and their joy. It's a lighthearted story with plenty going on, both between the two main characters and in their separate lives and, although it is a fictional story, it feels as though you are a fly on the wall, witnessing the lives of two lonely people coming together. There is more to this world and life than we know of and this story might just leave you looking for your own clues that someone from the other side is with you too.
The Fabric of Us
Kimberly Wenzler
2021 Bronze Medal
324 Pages
Check current price
Fiction - Womens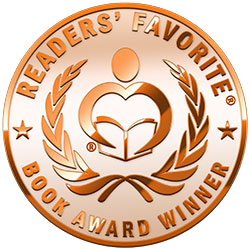 Reviewed by Lorraine Cobcroft for Readers' Favorite

The Fabric of Us by Kimberly Wenzler is a delightful work of women's fiction that reassures us beautiful, lasting romance is possible, even against the odds. Olivia Bennet has just turned fifty. She and her husband, Chris, married young. With their oldest child now adult and married and their younger child close to finishing college, they are planning the life they feel they missed when the first of many curveballs plunged them into a life of hard work and financial struggle. They made their bucket list, and now they are planning to travel. But life throws them more curveballs.

Kimberly Wenzler relates Olivia and Chris's story in chapters that alternate between past and present. I found this a little off-putting at first, but the characters came to life, and I warmed to them. It was easy to relate to the challenges they faced. The story begins with the couple studying at Boston College and Chris playing in a band with college friends. When an unplanned pregnancy disrupts their career plans, they face a tough choice. Years of struggle do not weaken their deep and abiding devotion to each other. Life happens for all of us. Plans get disrupted, and you make adjustments. Challenges break some couples, but others, like Olivia and Chris, weather the storms together. Like all couples, Olivia and Chris faced challenges that threatened their bond and tested their personal strength. But their love carries them through, and they set an excellent example for readers who may be just beginning their journey as a couple or a family. The Fabric of Us is an enjoyable and beautiful love story, and I look forward to reading more of Kimberly Wenzler's works.
Blind Turn
Cara Sue Achterberg
2021 Silver Medal
319 Pages
Check current price
Fiction - Womens
Reviewed by Lorraine Cobcroft for Readers' Favorite

Liz is a single mother working hard to raise her daughter, Jessica, who appears to be the daughter every mother dreams of having: track star, good student, and an all-round good kid. But a phone call from Liz's ex-husband, summoning her to the hospital, tears their world apart. A man is dead, and it appears Jessica is to blame. But she can't remember how it happened. In Blind Turn, Cara Sue Achterberg takes readers on a journey to experience the tumultuous ups and downs of emotions felt by a mother struggling to protect her daughter from a terrible fate and to help her move on from debilitating guilt and shame. Blind Turn also puts us in the shoes of the teenager tormented with guilt, struggling with social rejection, and battling terror of her possible fate at the hands of the courts. Can one mistake - one she can't even recall making - ruin her life?

Blind Turn is an examination of forgiveness. It's also an examination of love, the challenges of parenting, and of society's reaction to rumor, innuendo, and assumption. While ultimately an uplifting story, Blind Turn is both tragic and emotional. It is more than a little disturbing to have to acknowledge that this could be anyone's story. It could happen to you or me. Cara Sue Achterberg has created characters who come to life and make you cry and fear for the people whose emotions you feel as keenly as if you were living their nightmare. She makes you rage at the cruelty and unfairness of people who, based on rumor or assumption, presume the right to judge. And she makes you cheer for those who show compassion and understanding, and ultimately for Jess, whose courage and wisdom are a lesson to us all. I have no hesitation in awarding this superbly written story 5 stars, and I will actively seek out other books by Cara Sue Achterberg. She is clearly a master of her craft. Flawlessly edited. Beautifully presented. Blind Turn is everything I expect a truly great novel to be.
Melita
Gill D Anderson
2021 Gold Medal
165 Pages
Check current price
Fiction - Womens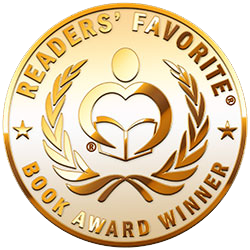 Reviewed by Deborah Lloyd for Readers' Favorite

Life in Saint Paul's Bay, Malta in 1967 felt stifling for sixteen-year-old Melita. She lived in a male-dominated society, in a family where her father and brothers held the power. When Ross Macdonald came into her life, she found the love and affirmation she had been seeking. Fast forward to 1990 – Emily, Melita's daughter, was engaged to the love of her life, Troy. She and Melita had been living in Edinburgh, Scotland since she was a baby. Melita held many secrets, including who her father was. Melita was often cold and distant from her daughter, and she continued to be that way until the present time. When Emily and her family moved to Vancouver, Canada, the physical separation only magnified the emotional distance. In Melita, author Gill D. Anderson developed an intriguing portrayal of how a strong-willed and wounded woman can affect those she loves the most.

The character development of both Melita and Emily is well-crafted; the reader can truly feel the pain each one suffered throughout the years. In a similar way, the author portrays other characters, such as Ross, Eddie, and Catherine, in fascinating ways. How people respond to being deeply hurt by those who love them is thought-provoking and often heartrending. The story is told in an engaging, easy-to-read way. Each chapter moves from past times to more current times in a smooth manner. Adding the coronavirus pandemic and how it is affecting family relationships is another compelling aspect. Author Gill D. Anderson has penned an interesting novel in Melita. Melita is an unforgettable character in an unforgettable book.
Contact Author -