The Weight of a Moment
Michael Bowe
2020 Bronze Medal
268 Pages
Check current price
Fiction - Tall Tale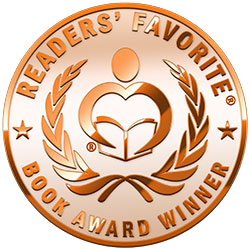 Reviewed By Divine Zape for Readers' Favorite

The Weight of a Moment by Michael Bowe is a compelling story that explores the depth of failure, the pain of tragedy, the beauty of friendship and how it can empower people to retake control of their lives after experiencing hopelessness. The reader is introduced to two characters who are genuinely flawed and deeply human as they struggle to reconcile with their pasts. An award-winning journalist and columnist's name quickly becomes a valuable brand for The Philadelphia Post and his articles become more trusted than those of any other journalists. But he can't forgive himself when one of his articles leads to a tragedy. His heart is filled with chagrin. He runs to Pennsylvania, escaping from his past and it is here that he meets Tom Corbett, a successful antiques dealer who has been shamed by an online video that has shattered everything he's built — business, marriage, and family. These two men are going to experience a friendship that sets them on the path to redemption and to recreating life, not only for themselves but for others.

A beautifully written and inspiring story that is filled with realism and pathos. Told in the first person narrative voice, it captures the viewpoints of the characters with brilliance. There are insightful passages that compel readers to reflect on the human condition and the idea of meaning. The prose is excellent and it is interesting how the author captures the life of the journalist. The themes of pain, the quest for meaning, friendship, and purpose are deftly handled. The reader quickly understands that life is shaped by moments, sometimes very brief, and these moments could be glances, "tearful goodbyes, fortunate turns, unfortunate accidents, promises kept, promises broken, triumphs, failures, and regrets." The Weight of a Moment is emotionally rich, psychologically exciting, and inspiring. Michael Bowe makes readers care about his characters and feel like a part of their world.
The Lighthouse Keeper
A Story of Mind Mastery
David Richards
2020 Finalist
130 Pages
Check current price
Fiction - Tall Tale
Reviewed By K.C. Finn for Readers' Favorite

The Lighthouse Keeper: A Story of Mind Mastery is a work of fiction in the dramatic, inspirational, and action and adventure sub-genres, and was penned by author David Richards. Written for audiences of all ages, this accessible and interesting work focuses on central protagonist Sam. As the novel's title suggests, Sam aspires to become a lighthouse keeper and starts work as an apprentice. But the job delivers a lot more than its initial promises and sends Sam off on the path towards an adventure like no other. What results is a beautifully told story of aspirations and making the most out of life.

Author David Richards has crafted a wonderfully adventurous book that will grab all different kinds of readers and sweep them up in its storytelling. The narrative quality of the book is well structured and penned with beautiful prose that helps us get closer to Sam and his surroundings. I found the descriptive work to be cinematic, and I was particularly captivated by the images of the sea and the lighthouse itself. There are stylistic shifts that give us different narrative styles and viewpoints, and this lends itself to the psychological qualities of the book and those deeper moments when Sam is really changing and growing with the tasks set for him. Overall, I would certainly recommend The Lighthouse Keeper: A Story of Mind Mastery for readers seeking a uniquely told story that offers so much more than a first glance may suggest. An accomplished work of dramatic fiction.
NASA's 1st Mission to Mars - For What?!!!
Michael and Danny D'Agostino
2019 Silver Medal
276 Pages
Check current price
Fiction - Tall Tale
Reviewed By Romuald Dzemo for Readers' Favorite

NASA's 1st Mission to Mars — For What?!!! by Michael and Danny D'Agostino is a satirical comedy that answers the question: Why spend billions to send someone to a planet as harsh as Mars and why send someone who is not a career astronaut, but a penniless man who lives on the fringes of society in a cardboard box and who earns his keep by begging on the streets? Stanley Marczek is penniless, a man of grit who has learned to survive in extremely harsh conditions. He is tired of his cardboard box and begging on the streets, and the opportunity to escape his miserable lifestyle and the incessant pursuits of his ex, whose need for money never diminishes, presents itself in the form of an ad by NASA to travel to Mars for $3 million. And he ends up being NASA's favorite choice, but why?

Michael and Danny D'Agostino have created a compelling character in Stanley Marczek and readers become interested in him because of his outspoken character, his emotional and psychological depth, and the humanity he exudes. This is your perfect blend of sci-fi and comedy with powerful satirical undercurrents. I enjoyed the way the protagonist's world is portrayed and readers will easily relate to him. Apart from exploring the benefits and raison d'être of the mission to Mars, this novel explores the protagonist's relationships with people in Tent City, his girlfriend Hannah, a Viet Nam veteran, and his dog. The story is well-written and readers can feel the excitement as an unusual character gets picked for NASA's mission, but his return to earth raises questions that should be considered in real life. The writing is awesome and readers are pulled in from the very first page. The story is told from the perspective of the protagonist in an absorbing kind of way. NASA's 1st Mission to Mars — For What?!!! is a work of great entertainment, but one that asks questions that need serious answers. Get ready for a delightful ride as you pick this book up.

Ray Dennis Does The Secret
A Simple Law of Attraction Story
Gary Troia
2019 Honorable Mention
173 Pages
Check current price
Fiction - Tall Tale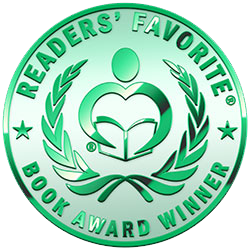 Reviewed By Lesley Jones for Readers' Favorite

In Ray Dennis Does The Secret by Gary Troia, as Ray Dennis sits handcuffed at the airport in Baltimore, about to be deported for drug offences, he wonders what his life has become. As he lands back in England, he is determined to discover why he sabotages every opportunity in his life. As he tries to improve his outlook on life, he struggles to find a place to belong. The only way he finds comfort and can escape from the feelings of loneliness and despair is self-medicating with alcohol. After much deliberation, Ray decides it is time to end the thoughts of resentment and his old identity. He transforms into Ramon Deneuve and, armed with a new passport, travels back to the US to try to piece his life back together. He is introduced to the teachings of The Secret and discovers the magic of visualization and manifesting your goals. Ramon manages to manifest his dream partner, success and wealth; life seems to be perfect. However, Ramon soon discovers that visualization can sometimes bring you what you fear the most, if your thoughts and actions contradict your desires. He becomes entangled in a drug cartel that kills his soulmate and young children. Ramon leaves the US and with a better knowledge of the power of manifestation, he exacts his plan of revenge.

As a lover of the Law of Attraction, the subject matter of this book intrigued me. I found the writing style of the book in the first person perfect for the story line. The character of Ray/Ramon was flawed and tortured but he made a great lead character. The supporting characters were also very realistic, especially Juan who made a great villain. The writing style of the author was natural and flowed effortlessly. The teachings of manifestation and visualization were superb regarding that true power lies within us, but that your emotions must be in line with your thoughts. The example of how Ramon gives all of his attention to what he feared, not what he desired, was a stark warning to the power behind the teachings of The Secret. The references to automated behaviour in humans and their lack of belief that they have the power to change their lives were also very powerfully relayed. The entire story is brutally honest about the mindset of an alcoholic too, as Ray's ego and mind battle for control. Either the author has done extensive research, or he has written from personal experience, because this is a gripping read and I highly recommend it.
The Last Great American Magic
L.C. Fiore
2017 Gold Medal
372 Pages
Check current price
Fiction - Tall Tale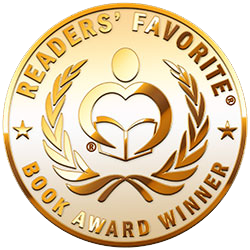 Reviewed By Divine Zape for Readers' Favorite

The Last Great American Magic by L.C. Fiore is an epic tale of war and magic, featuring very interesting characters, powerful themes, and a classic conflict, a story that paints an exotic landscape with a unique culture in the tradition of The Last of the Mohicans. Two brothers, one a prophet and the other a warrior, reconcile their childhood grievances and work together to protect a culture threatened by post-colonial wars. Spiced with a love story between the warrior and a beautiful hostage, this story is packed with breathtaking action and surprising twists that make the read hugely irresistible.

L.C. Fiore is a master craftsman when it comes to characters and plot. Fast-paced and intriguing, the plot has many "Aha!" moments. The story begins with action and the evocation of powerful and interesting images: the warrior, Tecumseh, shot and languishing alone in pain, the forest, and the solitude, and then the practiced, sharp sense of hearing culling the sounds around him. The reader is immediately thrust into a powerful canvas of war and the chaos it creates. But the focus on the plight of the warrior is something that creates a driving sense of curiosity in the reader who wants to know if the warrior will survive and what will happen if he does. The language has a spell of its own, beautiful and utterly descriptive with a sensuality that transports readers into untraveled terrains. The Last Great American Magic is a captivating story, a hard-to-put-down tale of courage, nerve, and love from a master storyteller.
Kineosho Learns to Walk
Pratish Mistry
2017 Silver Medal
328 Pages
Check current price
Fiction - Tall Tale
Reviewed By Author Anna del C. Dye for Readers' Favorite

What an interesting idea Pratish Mistry had to write this very nice tale, Kineosho Learns to Walk. I have enjoyed learning in a most delightful way. Kineosho Learns to Walk has a narrative feel to it, but is full of exciting adventures. It also intertwines a lot of general education.

I can't believe that Pratish Mistry talks about birth, death, growing up, and the love of learning with a beautiful voice and in such a subtle manner that you don't even know you've just learned something about real life. The characters are animals and the story starts with a lion and lioness that are having a cub while being observed by a group of scientists. The interesting thing is that I thought they would be the main characters, but I was wrong.

I found myself enjoying this tale so much that I know it will be enjoyed by kids. You will learn basic things like birth, your senses, sleep patterns, acceptance of anyone, and also things such as how to become better at finding your place in life. This is an exceptionally well written book, with a great voice that will enthrall any reader and listener. I believe little kids will love to hear about the adventures of Kineosho and his adopted sister Viddi, and how they discover their place in the circle of life.

Young adults will love to read this book because of the interesting way it is presented. I would have to say that adults will love it too for the strength of the story. If you love the book Mrs. Frisby and the Rats of Nimh, or Star Wars, you will find a new treasure in this story. I hope they make it into a movie too. Great job.
Dear Maude
Denise Liebig
2017 Bronze Medal
393 Pages
Check current price
Fiction - Tall Tale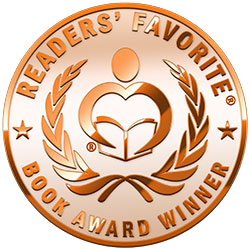 Reviewed By Arya Fomonyuy for Readers' Favorite

Dear Maude by Denise Liebig is a novel that starts with an intriguing statement: "Today's the day I bury my journal—not because it's dead, but because it needs to live. This is the only way. I was so naïve when I first started writing in it." This statement had me hooked, but it is what followed that was enchanting and kept me reading. It's a perfect blend of time travel and romance, with wonderful twists to keep the reader's heart racing.

Emily Stanton has a full scholarship for her education and everything seems normal. Then the call comes: her grandfather is dead. And so is her life, or at least the hopes she'd lived with. Things escalate pretty fast when her sponsor offers her a job — one without any disclosure, so she knows nothing about her position — a very secret job and she can either accept the job or reject it and then pay for the full scholarship. She accepts it. Now she finds herself working for a company that has the technology to manipulate time for profit, and the only link she has to a life she once lived is her journey. Read on as she connects with another person, the one working for a rival company, and the only one who can help reveal the secret of Evergreen Research Corporation. But can they survive long enough to bring the shady business to the light of justice?

This is a story that combines journaling, epistolary, and a unique art of storytelling to make the perfect gift to delight readers. Dear Maude is told in the first person and from the perspective of the protagonist, an absorbing narrative voice that will enthrall readers from the very first page to the last. I enjoyed most of the journal entries, written as letters to an aunt who is deceased. The plot is unique and complex and the reader learns pretty quickly to care about the characters. Denise Liebig had me entertained, transporting me right into the heart of her characters. This is a brilliant and gripping story and readers will find great entertainment in it.

Veil of Deception
Michael Byars Lewis
2016 Gold Medal
452 Pages
Check current price
Fiction - Tall Tale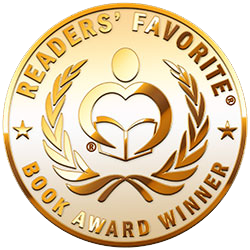 Reviewed By Anne-Marie Reynolds for Readers' Favorite

Veil of Deception by Michael Byars Lewis is a military tale. Jason Conrad is a captain in the Air Force as well as an instructor for the supersonic T-38. Jason's life is on a downward spin but he is still seen as the best. While out on a training flight, the plane crashes although both pilots manage to eject in time. But now Jason is waiting to be kicked off the force; after all, this isn't his first "accident." He isn't the only one who is shocked to find himself assigned to the US Air Force Test Flight Center instead of being kicked out, and when they assign him to a secret project he knows that all is not what it seems. Jason is caught up in the middle – on one side is the General who wants him out and on the other is a journalist who thinks he should be in prison and will do anything it takes to see him there. The secret project is about to take a mysterious turn when a blast from his past appears, along with a beautiful woman. What is the secret project and will it cost Jason more than his career?

Veil of Deception by Michael Byars Lewis is a thrilling read. Full of intrigue, the scene is nicely set at the start of the story. There is plenty going on, lots of twists and turns, and the plot is neatly written to hook the reader and draw them straight in – which it does. The characters were developed in a way that gave me time to get to know them through the story and form a "bond" with them. The storyline is full of intrigue and there is a lot of action. The whole story pulls together neatly, leading to a nail biting finish, and I guarantee that no reader will put this one down until it's over. Mr. Lewis clearly demonstrates that he has the skills to compete with some of the top thriller and intrigue writers of today and I look forward to reading more from him in the near future.
A Rabbit's Tale: An Easter Story
Praying Mantis Series Book 1
Diogenes Ruiz
2016 Bronze Medal
199 Pages
Check current price
Fiction - Tall Tale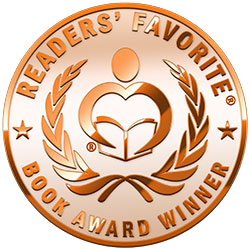 Reviewed By Rabia Tanveer for Readers' Favorite

A Rabbit's Tale: An Easter Story by Diogenes Ruiz is an eclectic mix of genres that you will come to love. Juan always wanted to be a professional photographer, but life happened and then his personal preferences and desires took a back seat. As time went on, he perfected the art of pretending to be happy, but he kept on yearning for real happiness. One fateful day, his brother-in-law asked him to wear the Easter bunny costume for a kid's party and he accepted.

He had no idea that he would lose his marriage, his self and his body. Now, with a crippling side effect of the event reminding him of that fateful day, Juan must learn to live his life. But all is not over. An evil and manic man wants Juan dead, and Juan must help his friend to put this dangerous man behind bars. With so much going on in his life, Juan is questioning God. Does God exist? If He does, then where is He? Why isn't He helping Juan?

A Rabbit's Tale: An Easter Story by Diogenes Ruiz was a roller-coaster ride. It is a mishmash of humor, suspense, religion and mystery. Juan is quite a character. He is the perfect eclectic hero for an eclectic novel. Despite that, Ruiz managed to make the novel fun to read. It was very well written and entertaining. I felt that the novel was a little rushed towards the end, but then I knew what was happening and the characters knew as well, so there was no point in beating around the bush. Still, a five-star novel. I'm glad I picked it.
Mr. Meeks
His Life & Times 1812-1867
David S. Larson
2016 Honorable Mention
220 Pages
Check current price
Fiction - Tall Tale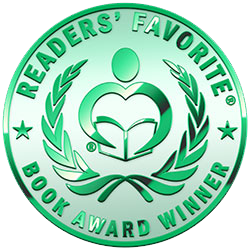 Reviewed By Melinda Hills for Readers' Favorite

Damian Hopkins, a young San Francisco newspaper reporter, undertakes an assignment that will change his life and outlook on other people in Mr. Meeks: His Life & Times 1812-1867 by David S. Larson. Hired by a wealthy benefactor to interview William Meeks, Hopkins is at first put off by the idea of dealing with a 'Mountain Man' whom he assumes will be crass and unpleasant. As Meeks, suffering the effects of consumption, recounts the story of his life, Hopkins comes to develop a deep and abiding respect for and friendship with the man who has endured so much heartbreak but retains a humble and positive outlook on life. Meeks has traveled from his birthplace in Lake Champlain, New York to the settlement of St. Augustine, Florida, the wilds of Mississippi, and further west to Oregon and California. His story intertwines with that of the Jennings family who were waylaid by bandits on their journey west and their connection is one of importance to all concerned. As Meeks becomes more and more disabled by his disease, his only concern is to reach his final resting place in peace. Will he live to complete his tale or will the depth of his sorrows be too much for Mr. Meeks to overcome?

David S. Larson has written a gripping narrative in interview format that provides a unique look at the men and women who pioneered the westward expansion. Mr. Meeks: His Life & Times 1812-1867 not only offers a wonderful historical overview of some of the most significant factors that shaped the developing nation but also a poignant personal look at a man of deep convictions and courage. This is an excellent book for both reasons and should certainly interest any reader in pursuing West, the novel about the Jennings family that inspired the telling of Mr. Meeks' life story.
Contact Author -