Powerballs
Be careful what you wish for
Jimmy Clifton
2022 Gold Medal
248 Pages
Check current price
Fiction - Tall Tale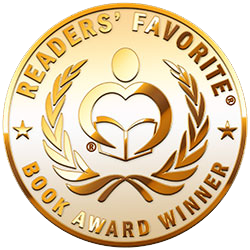 Reviewed by Vincent Dublado for Readers' Favorite

Powerballs by Jimmy Clifton tells the kind of story you are likely to read in the papers or see in the news. Henry Ball is close to being overwhelmed by his personal problems. The opening chapter tells you that he wants his boss dead, and his imagination runs wild on how he would do it. His wife, Rose, is not content with the way things are going with their marriage and financial situation. But Rose has a strong gut feeling—a feeling that made her push Henry to buy a Powerball ticket. This is where the deus ex machina device becomes an integral part of the storyline, as Henry and Rose snag a 1 billion-dollar jackpot—plus change. How they handle their sudden wealth and the financial schemes they get into is what turns the wheel of the storyline. Will it save their marriage? Will they be able to tread the path to further financial growth? What financial schemes will they get into? Are they able to acquire the services of a financial advisor who has their best interests at heart?

Powerballs may be a work of fiction, but it touches on an unusual theme that could happen to anyone who doesn't have the financial know-how necessary to deal with sudden wealth. It's the kind of story that you read and think of what possible outcome would have ensued if it happened to you. Jimmy Clifton will catch your attention by creating the kind of image that we all picture ourselves in. I know, because I occasionally play the lottery especially when a huge jackpot is at stake. The plot here is a bit of a stretch, but hey, if you have a truckload of money in your bank account, the thought of something like buying a small country would probably cross your mind. So that makes you easily buy into the idea that you might become an instrument to finance a coup attempt as well. This is the power that Clifton's narrative has: It is funny and tragic at the same time. You read it to find out what fate befalls our instant Powerball winners, and you secretly imagine what you would do if you were in their shoes.
Roy
The Most Chaotic Midlife Crisis in Cosmic History (Puki Horpocket Presents)
Zachry Wheeler
2022 Silver Medal
189 Pages
Check current price
Fiction - Tall Tale
Reviewed by Geoff Habiger for Readers' Favorite

As an interstellar traveler, I am always loath to come to such backwater worlds as Earth but imagine my surprise upon arriving here and seeing that this apparently insignificant part of the universe had an earth translation of one of the most entertaining accounts of one of the most horrible events in the universe. I refer, of course, to The Incident on Durangoni Space Station. Now, having read the original account of Roy by Puki Horpocket (a literary master without parallel in the universe), I was curious to see whether this Earth-based translator had managed to keep to the purity and essence of Puki's original, or had managed to muck it up like most Earthlings tend to do. I was not disappointed. Mr. Zachry Wheeler has managed to capture not only the overall story of Roy and The Incident, but he also has picked up on the little nuances that make a Puki Horpocket masterpiece. Let me step back a moment and give a little background. The Incident took place on Durangoni Space Station and very little is known about the events leading up to it, but it created one of the most chaotic and traumatic periods on Durangoni. No small feat when you consider that Durangoni is the universe's largest space station, home to over a trillion people. What is even more interesting is that the one person who seemed to be at the center of The Incident, a humble plumber by the name of Roy, was going through a major midlife crisis. That Roy today is hailed as a folk hero on Durangoni is a testament to his own status and appeal.

Mr. Wheeler (translating Puki's work) has managed to capture Roy's essence. Through a series of interviews with Roy's friends, co-workers and acquaintances, and by compiling together the many small strands of evidence and the few remaining eyewitness accounts, we better understand both Roy and The Incident. This is a compelling story that reveals itself over time, like the fine layers of a zabarti (I believe you Earthlings have something similar called a parfait). We see who Roy is, from a meek sub-core citizen dejected with his place in the universe to an exalted folk hero (despite all the problems he caused). We meet his friends and see how Roy's attempt to change his lot in life goes spectacularly awry. Roy is a wonderful bit of storytelling and character development rolled into one with the threads of Roy's story and The Incident neatly coalescing at the end. We not only understand how the events happened, but also come away with a better understanding of Roy the person and not the myth. Now I will unabashedly admit that I am biased in my praise, having had the pleasure of actually meeting Puki Horpocket himself and getting a signed copy of the first edition of his book. But Puki's story has found a most satisfying champion in Zachry Wheeler who manages to do justice to this most interesting tale. I greatly urge any of you Earthlings who love a ripping yarn about a down-on-his-luck plumber who goes through the most epic and chaotic midlife crisis in the history of the universe to pick up a copy of Roy. You will not be disappointed.
How the Ə Got Producted
A Love Story
NK von S
2022 Bronze Medal
280 Pages
Check current price
Fiction - Tall Tale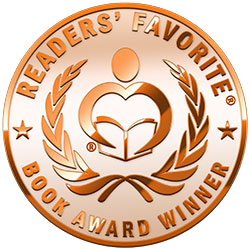 Reviewed by K.C. Finn for Readers' Favorite

How the Ə Got Producted: A Love Story is an unusual work of fiction in the humor, alternative thinking, and adventure subgenres. It is aimed at the general adult reading audience, contains moderate usage of explicit language throughout, and some unusual sexual situations. It was penned by author N K Von S. The story follows the exploits of protagonist N. after she is left in emotional ruin by a failed love affair. Throwing herself into her work in Washington D.C., N. enters a world of influence and lobbying surrounding the biomedical technology industry. Here she discovers the Ə, a technology that could change the world forever.

Politically savvy readers will find much to engage with in the central plot of this highly original and intriguing novel. Author N K Von S packs a surprising amount of detail, critical thinking, and plot points into a concise space, moving the story along at a pace that allows readers to let the details sink in, but also keeps things hurtling along as N. gets more and more deeply involved in the consumerism and competition of it all. There's much to be said about our modern take on technology so closely integrated into our modern lives, and this novel really homes in on why we feel such a desperate need for "the next big thing" all the time. Overall, How the Ə Got Producted has to be read to be fully understood, and it comes highly recommended to satire fans seeking critical commentary on our world today, as well as those looking for original storytelling with unpredictable new ideas aplenty.
The Awful Truth About The Herbert Quarry Affair
Denis Shaughnessy
2022 Honorable Mention
298 Pages
Check current price
Fiction - Tall Tale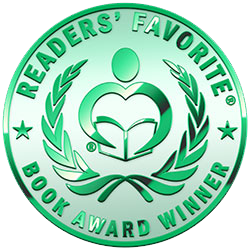 Reviewed by K.C. Finn for Readers' Favorite

The Awful Truth About The Herbert Quarry Affair is a work of fiction in the dark humor subgenre. It is best suited to mature readers owing to the use of strong language throughout and was penned by Denis Shaughnessy, writing as the central character of the book itself, Marco Ocram. In this first novel of The Awful Truth series, Marco finds that he has written himself deep into trouble, thanks to his mentor's encouragement to write with total freedom and devoid of thought. When his mentor, Herbert Quarry, finds himself caught at the scene of his lover's murder, it's up to Marco to write them both out of this terrible mess.

This fascinating work of satirical mystery fiction has much to offer those who have grown tired of the many tropes and conventions of the typical murder mystery. Denis Shaughnessy has plenty of tricks up his sleeve writing in the guise of the surreal Marco Ocram. This book breaks just about every taboo that publishers tell new authors to stay miles away from. The book does it so bravely in the narrative style, dialogue, and plot delivery that it cannot fail to bring a brazen smile to the faces of rebellious readers everywhere. I also enjoyed the character development and the mentorship between Herbert and Marco, which was suitably sharp-witted and ridiculous in all the right places. I would recommend The Awful Truth About The Herbert Quarry Affair to fans of convention-breaking and highly engaging mystery tales.

Adventures in Mythopoeia
John Dolan
2021 Gold Medal
726 Pages
Check current price
Fiction - Tall Tale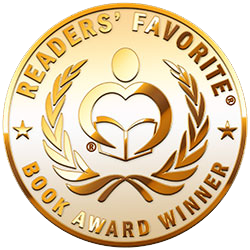 Reviewed by Andrew J Heller for Readers' Favorite

Adventures in Mythopoeia by John Dolan is an epic and endlessly intriguing novel that journeys from the slums of London to the country homes of the wealthy, with stops in between in rural villages, a castle in Wales, the green lawns of Oxford University, and a dozen other places, most of them real, in the United Kingdom. It is filled with action and a cast of characters from every level of society, including a band of petty criminals, mobsters, and the performers in a traveling circus, to the members of a bizarre and ancient secret society, and many others, each a distinctively drawn individual. But this merely skims the surface of this multi-level, well-written novel.

My interest in Adventures in Mythopoeia never flagged (in large part because of the author's lively, intelligent prose,) despite the fact that I failed to perceive much of the underlying structure, which was based on the Arthurian cycle and classic Greek mythology, particularly Jason and the Argonauts. I would suggest that any reader like myself, whose memories of Edith Hamilton's Mythology are hazy, and whose knowledge of the Arthurian cycle comes mostly from a Disney movie and the musical Camelot, should either brush up on these topics or read the appendix before starting the novel to be able to fully appreciate Mr. Dolan's achievement. However, even without any such preparation, Adventures in Mythopoeia can still be thoroughly enjoyed by anyone who likes a good story. John Dolan's style is engaging, his descriptions of people, places, and things seem to always find the telling detail, and when his characters speak, they do so authentically, whether they are uneducated brawlers from the gutter or absent-minded professors in search of a Theory of Everything. I have only the highest praise for Adventures in Mythopoeia, and I can recommend it without reservation.

The Pilate Scroll
M.B. Lewis
2021 Silver Medal
348 Pages
Check current price
Fiction - Tall Tale
Reviewed by K.C. Finn for Readers' Favorite

The Pilate Scroll is a work of fiction in the Christian thriller genre. It is suitable for the general adult reading audience and it was penned by author M. B. Lewis. The book follows the adventures of Kadie Jenkins, a scientist working to stop a lethal virus from devastating the world, and a woman whose faith has been worn down and broken by her experiences. After her mentor is murdered on the eve of a major announcement, Kadie rescues their research and flees for her life to Israel. Unsure of who to trust as she senses the danger drawing ever closer, the promise of a relic that could change the world forever draws the conspirators towards her.

Author M. B. Lewis delivers a highly engaging Christian thriller novel that follows Kadie Jenkins, a scholar who is struggling with her faith. One of the most striking things about this book was the author's intricate knowledge of the Bible and its teachings; this added depth to the story and made it feel very real. The cast of characters is diverse and fully fleshed out, each with its own unique personality. Our heroine, Kadie, is the female lead we have been waiting for: she's strong, resourceful and brave. The Pilate Scroll takes you on a fast-paced and thrilling adventure, whilst also telling a story of hope that will lift your soul and make you shed a tear or two. I would not hesitate to recommend this novel to fans of action-packed thriller novels and those who are looking for a story that will take them on an emotional journey.
26 Absurdities of Tragic Proportions
Matthew C. Woodruff
2021 Bronze Medal
132 Pages
Check current price
Fiction - Tall Tale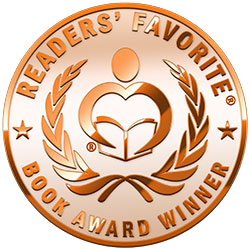 Reviewed by Pikasho Deka for Readers' Favorite

A collection of short stories by Matthew C. Woodruff, 26 Absurdities of Tragic Proportions explores the characters displayed in the illustrations by Edward Gorey. The chapters delve into the backstory behind each of the characters portrayed in The Gashlycrumb Tinies. Maria and her daughter move to Sienna, Florida, to open a B&B, but her grand plan doesn't work out as she thought. Eight-year-old Basil travels back 250 years using his mother's time machine, causing trouble for his mother, only to end up in woods surrounded by wild animals. Ida's obsession with mermaids leads her to search for an old catfish in the lake, resulting in the inevitable. A kid named Titus steals a package that turns out to be a bomb placed by the IRA.

Filled with humor and irony, 26 Absurdities of Tragic Proportions deftly showcases the fragile nature of life and the unpredictability of death. Matthew C. Woodruff's tales are short, surreal, and tragic, adding layers of depth to the characters portrayed in Gorey's illustrations. The stories are set in various eras and diverse environments, and although they differ in tone, every single one of them contains aspects of the surreal and the absurd that culminate in death toward the climax. The narrative sails smoothly and feels well-paced. I particularly enjoyed the stories involving the characters of Ernest, Fanny, Ida, Kate, Leo, and Prue. Matthew C. Woodruff's 26 Absurdities of Tragic Proportions primely highlights characters from Edward Gorey's work. I will highly recommend it to anyone who enjoys short stories.
Beyond
Tales of the Afterlife
James J Flanigan
2021 Finalist
219 Pages
Check current price
Fiction - Tall Tale
Reviewed by Cassie Widjaja for Readers' Favorite

Beyond: Tales of the Afterlife by James J Flanigan is a slightly morbid collection of fiction short stories with a dash of humor. Every one of us has wondered at least once what happens after death. This book will be the right fit for those interested in the afterlife. All sixteen original stories are a perfect blend of dark humor and barroom philosophy. They include stories from the past, present, and possible future. From seeing a very different form of God to a deal with a rebel angel, this collection has everything you could want. Written to make its readers laugh and think about life's ultimate destination, this book is bound to blow your mind!

James J Flanigan hit the ball out of the park with his collection of short stories. I love how James vividly described each scene, allowing me to properly understand what the character is facing and what he is feeling. Each sentence within these tales advances the plot and serves a purpose. James has interesting concepts for each short story, for example, 'Doggone.' My favorite short story would have to be 'A pop star and a deal with the devil,' seeing as I find it ironic that little things can make humans drastically want to end their lives. Each story made me laugh, just as it has made me rethink my perception of life after death. Beyond: Tales of the Afterlife definitely doesn't hold any punches back, and it's a book not to be missed!
The Weight of a Moment
Michael Bowe
2020 Bronze Medal
356 Pages
Check current price
Fiction - Tall Tale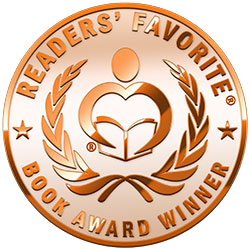 Reviewed by Divine Zape for Readers' Favorite

The Weight of a Moment by Michael Bowe is a compelling story that explores the depth of failure, the pain of tragedy, the beauty of friendship and how it can empower people to retake control of their lives after experiencing hopelessness. The reader is introduced to two characters who are genuinely flawed and deeply human as they struggle to reconcile with their pasts. An award-winning journalist and columnist's name quickly becomes a valuable brand for The Philadelphia Post and his articles become more trusted than those of any other journalists. But he can't forgive himself when one of his articles leads to a tragedy. His heart is filled with chagrin. He runs to Pennsylvania, escaping from his past and it is here that he meets Tom Corbett, a successful antiques dealer who has been shamed by an online video that has shattered everything he's built — business, marriage, and family. These two men are going to experience a friendship that sets them on the path to redemption and to recreating life, not only for themselves but for others.

A beautifully written and inspiring story that is filled with realism and pathos. Told in the first person narrative voice, it captures the viewpoints of the characters with brilliance. There are insightful passages that compel readers to reflect on the human condition and the idea of meaning. The prose is excellent and it is interesting how the author captures the life of the journalist. The themes of pain, the quest for meaning, friendship, and purpose are deftly handled. The reader quickly understands that life is shaped by moments, sometimes very brief, and these moments could be glances, "tearful goodbyes, fortunate turns, unfortunate accidents, promises kept, promises broken, triumphs, failures, and regrets." The Weight of a Moment is emotionally rich, psychologically exciting, and inspiring. Michael Bowe makes readers care about his characters and feel like a part of their world.
The Lighthouse Keeper
A Story of Mind Mastery
David Richards
2020 Finalist
200 Pages
Check current price
Fiction - Tall Tale
Reviewed by K.C. Finn for Readers' Favorite

The Lighthouse Keeper: A Story of Mind Mastery is a work of fiction in the dramatic, inspirational, and action and adventure sub-genres, and was penned by author David Richards. Written for audiences of all ages, this accessible and interesting work focuses on central protagonist Sam. As the novel's title suggests, Sam aspires to become a lighthouse keeper and starts work as an apprentice. But the job delivers a lot more than its initial promises and sends Sam off on the path towards an adventure like no other. What results is a beautifully told story of aspirations and making the most out of life.

Author David Richards has crafted a wonderfully adventurous book that will grab all different kinds of readers and sweep them up in its storytelling. The narrative quality of the book is well structured and penned with beautiful prose that helps us get closer to Sam and his surroundings. I found the descriptive work to be cinematic, and I was particularly captivated by the images of the sea and the lighthouse itself. There are stylistic shifts that give us different narrative styles and viewpoints, and this lends itself to the psychological qualities of the book and those deeper moments when Sam is really changing and growing with the tasks set for him. Overall, I would certainly recommend The Lighthouse Keeper: A Story of Mind Mastery for readers seeking a uniquely told story that offers so much more than a first glance may suggest. An accomplished work of dramatic fiction.
Contact Author -