Bad Medicine
A Medical Thriller
Geoffrey M Cooper
2021 Silver Medal
Kindle Edition
Check current price
Fiction - Thriller - Medical
Reviewed By Tammy Ruggles for Readers' Favorite

Bad Medicine: A Medical Thriller by Geoffrey M Cooper is a taut ride of suspense that won't let you go. Professor Brad Parker thinks he's living an average life among academics in his new position as a temporary director at a research institute. But there is nothing routine about the deaths that occur during clinical trials. As suspicions rise, Brad is knee-deep in blackmail, sabotage, and possibly murder. He and Karen Richmond, FBI agent and partner, are in a race against time to solve the mystery, ending up in the crosshairs of a hired killer.

Cooper is a master at the medical thriller, cleverly weaving medicine into a dramatic conspiracy plot. Some novels go over the top in their attempts and end up being unconvincing, but this author has the perfect balance. Not only are the plot, characters, and dialogue believable, they would be quite chilling if true. From the first page, you are drawn like a magnet into the story. Brad Parker is a well-realized character and plays off Karen in a believable way. You are completely entrenched in this mystery, and you're compelled to ride it out to its conclusion. I love the science combined with the action, and the author's background and expertise in research lend authenticity. I enjoy Cooper's style, which is explanatory, but not overly so. He gets to the point and keeps moving forward, which makes for a perfect pace. Fans of Robin Cook medical thrillers will love Bad Medicine: A Medical Thriller by Geoffrey M Cooper.
Condition Black
Gareth Worthington, Stu Jones
2021 Bronze Medal
Kindle Edition
Check current price
Fiction - Thriller - Medical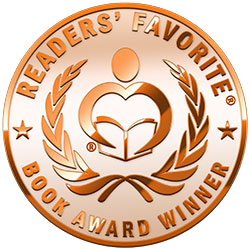 Reviewed By Rabia Tanveer for Readers' Favorite

Condition Black by Stu Jones and Gareth Worthington is an action thriller with a bucketful of romance. Set in the future, the story revolves around two men who have a huge burden to bear, and only one of them can do the right thing. A war correspondent in Syria, Marie comes back to the USA with a bacterial disease that is slowly killing her. Now that she is in a coma, her brilliant scientist husband Evan Weyland is ready to do whatever it takes to find a cure for the unknown disease. Criminal Investigation Commander Captain Billy Vicks gets wind of Marie's condition and a suspicious attack sanctioned on Syria. He believes something is wrong and wants to get to the bottom of it before it is too late. Both men are hellbent on achieving their goals, and only one can be the winner. Who will win this race against time?

I love it when authors do their due diligence in research, and it shows. You can tell that Stu Jones and Gareth Worthington read up on the autism spectrum, studied people who fall into this spectrum, and then wrote Evan's character. His mannerisms and quirks are scarily accurate. Condition Black is an action-packed thriller with a fast pace and incredible development. All the characters are given a background that readers can explore. Billy's character is my favorite (although Eva comes in at a close second). He has demons in the closet that rattle hard to come out, but he keeps his focus on the task at hand and does not let his personal life get in the way of duty. The authors add twists and turns at the right moments, introduce action to keep the story moving forward, and above all, they keep the story real!

Guardian of Deceit
William H Coles
2021 Finalist
Kindle Edition
Check current price
Fiction - Thriller - Medical
Reviewed By Arya Fomonyuy for Readers' Favorite

Guardian of Deceit by William H Coles is an entertaining literary novel with well developed and rock solid characters. Darwin Hastings is an orphan and has been under the care of his aunt until she can't take care of him any longer. Now, he boards a plane from Pittsburgh to New York to join his cousin, a football star, Luther Pinnelli. But things aren't what he'd expected to find. His cousin is a self-serving and arrogant guy who lives luxuriously and does everything to make life miserable for Darwin, including cutting his access to an inheritance that is rightfully his. Darwin is determined to win and to pursue his dreams of studying medicine. Read on to find out how he learns to be shrewd, to connect with people that matter, and to get the help he needs to achieve his goals.

William H Coles is a terrific writer and he creates a story in Guardian of Deceit that will both entertain and inspire readers. The characters are believable and readers can easily connect to them. I enjoyed the portrait of Darwin Hastings, a young, energetic, determined, and resourceful personality. The conflict in this story is well developed, and while the reader watches with keen attention as the relationship between the protagonist and his cousin gets tenser, they also enjoy the psychological and personal conflicts in the characters. I loved the writing and the author's unique signature phraseology. Here is a compelling story woven with great characters, a gripping plot, and a conflict that escalates quickly and with a perfect and satisfying finish.

Forever
A Medical Thriller
Geoffrey M Cooper
2020 Gold Medal
Kindle Edition
Check current price
Fiction - Thriller - Medical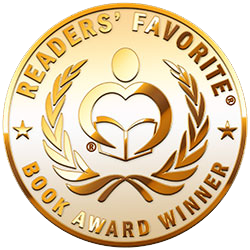 Reviewed By Deborah Lloyd for Readers' Favorite

When two FBI agents showed up in the research laboratory at Harvard's Institute for Genomic Engineering, professor Brad Parker was irritated and skeptical. His goal was to use his sabbatical year for his own research while being relieved from his teaching duties at Boston Technological Institute. He was surprised when the agents asked for his assistance regarding the possibility of a Chinese spy in the laboratory. Brad's almost live-in partner, Karen Richmond, was also an FBI agent, and he asked her advice before agreeing to become involved. In Forever: A Medical Thriller, written by Geoffrey M. Cooper, a riveting adventure unfolds. While Karen is immersed in tracking down a serial killer, Brad becomes enmeshed in a treacherous scheme.

One of the most compelling aspects of this book is the depiction of medical research. Brad's continual search for grant funding, competitiveness, and cooperation among researchers and the quest for life-changing treatments illustrate the complex realities of medical progress. It is an interesting, behind-the-scenes look at how medical advances are made. Additionally, there is a large cast of fascinating characters, and it takes time to determine which ones are the criminals. The plot is well-crafted and easy to read. The story is balanced well, moving smoothly from the research lab to the personal relationship between Brad and Karen. Author Geoffrey M. Cooper has written a chilling page-turner in Forever: A Medical Thriller. This gripping tale has many unexpected twists and turns, and the ending is unforeseen. It is a captivating read!
Night Zero
Rob Horner
2020 Silver Medal
Kindle Edition
Check current price
Fiction - Thriller - Medical
Reviewed By K.C. Finn for Readers' Favorite

Night Zero is a work of zombie fiction with science fiction themes, horror elements, and small-town terror, and was penned by author Rob Horner. In this story set in contemporary times, scientists have discovered a mass-vaccination method, but the inevitable disaster occurs and a dangerous contagion is suddenly out on the loose. It results in an illness that creates hyper-aggressive monsters who spread their illness through violence, dead or alive. The central action takes place in the hospital of a tight-knit community where survival is key. So begins a thrilling and exciting page-turner with plenty of sudden scares and clever plot devices at play.

As a huge fan of the zombie horror genre, it was a great experience to encounter such an intimate and psychological take on classic ideas. Author Rob Horner delivers a highly original narrative to add flavor to this popular genre, allowing us close insight into the lives of his characters, and indeed some of their afterlives too. The effect is chilling as if one is losing friends in the process, and this creates a highly emotive plot arc and the suspense of wondering who will be next. The plot works on several levels with some politically minded themes working away in the background too, switching perspectives to deliver terror from all angles as the story unfolds. There is also a unique quality of believability to the work which makes it all the eerier, especially from the scientific and governmental points of view. I would highly recommend Night Zero for zombie, horror and sci-fi fans alike.

A Cure For Deceit
Margie Miklas
2020 Bronze Medal
Kindle Edition
Check current price
Fiction - Thriller - Medical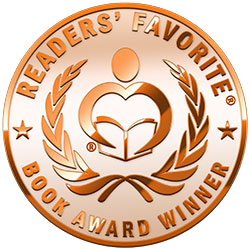 Reviewed By Lisa McCombs for Readers' Favorite

When San Francesco travel nurse Allison Jamison becomes concerned with the surgical failings of medical colleague Dr. Gary Tamarino, she is not prepared for the disastrous outcome. Fortunately, Allison is the creator and owner of Critical Cover-Up, a private business that investigates the faulty actions of medical professionals. Dr. T. is famous for his God Complex and cavalier attitude toward others as well as a monstrous ego, but his credentials are impeccable as a cardiothoracic surgeon. Or at least that is the public opinion until Dr. T loses two patients in one week to excessive post-surgery bleeding. Initially, Dr. T. finds an alibi in a vision problem and is relieved to "fix" the issue with medication, temporarily assuaging Allison's concerns. But when Mark Derning, a Cover-Up employed private investigator discovers an even darker side to Gary Tamarino, Allison's fears are validated.

Filled with fascinating medical terminology and procedure descriptions, A Cure for Deceit by Margie Miklas is a disturbing, fast-paced novel that plants unfortunate suspicion in the medical world. For conspiracy theorists, this is the perfect conversation starter. As a romance grows between main characters Allison and Mark, much needed reading tension is sporadically placed to balance a mix of suspense and surprise. Author Margie Miklas successfully uses her knowledge of the medical profession to give adequate reality to this story. A nicely placed balance of good and evil between medical partners Tamarino and Dr. Kumar Chanrami furthers the believability of A Cure for Deceit.
Fatal Limit
Inge-Lise Goss
2020 Honorable Mention
Kindle Edition
Check current price
Fiction - Thriller - Medical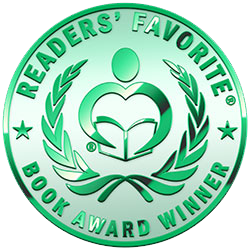 Reviewed By K.C. Finn for Readers' Favorite

Fatal Limit is a work of thriller fiction on a medical theme, penned by author Inge-Lise Goss. To most people, the death of a nurse named Sheila looks very much like a tragic accident when the woman walks out of the hospital and perishes in traffic. But to her best friend, Dora, the truth is far from simple. Searching for answers amid her grief, Dora discovers a devious world of crime and betrayal that leads her back to the star surgery staff of the very hospital where Sheila worked. Could the hidden secrets, affairs, and drama in the shadows of the hospital itself be the very reason that her friend is no longer alive?

This short and pacey thriller novel rockets through different layers of intrigue, crime, lies and interpersonal drama like a soap opera on steroids, giving readers a quick read that's literally to die for. Author Inge-Lise Goss writes snappy dialogue and quick discovery moments that are sure to shock from page to page, presenting well-defined characters who we can relate to instantly, yet make deeper judgments on as the novel progresses. From chapter to chapter, the structure keeps you reading and guessing, producing a true page-turner with new discoveries and never a dull moment in between. The conclusion of the mystery is also dangerous and satisfying, as Dora gets far too close for comfort to the nasty truth of what happened to her friend. Overall, Fatal Limit is an excellent mystery that is sure to satisfy fans of all ages.
Toxic Spirits
Inderjeet Mani
2020 Finalist
Kindle Edition
Check current price
Fiction - Thriller - Medical
Reviewed By Rabia Tanveer for Readers' Favorite

Toxic Spirits by Inderjeet Mani is the story of a man who tries to make the best of the situation he is in, but it seems like powerful forces around him have other plans. Benton moved away from his country to Thailand when his wife died. He used to be an intelligence analyst in Washington D.C, but racism and the harsh realities of his life pushed him to take this step. Living in Thailand, he realizes that finding the peace he was looking for is not possible. Sooner than he realized, he gets involved in the shady world of human trials and experiments that he tries to get out of it. Stuck in the world of human genetic manipulation, he has to fight for his rights and for the rights of other people while trying to survive. Does Benton have what it takes to do what is expected of him?

Exceptionally crafted and impactful, this novel took me on a journey that I wanted to continue. The author described Thailand in such vivid detail that I could easily imagine myself living in the moment with Benton. Benton's character is very complex, he takes you on a journey, he makes you live his troubles with him and allows you to get up close and personal with him. The pace is fast, the suspense is magical and the narrative impactful. The story is very well-crafted, the author connected the dots in a manner that left me amazed. This is an exceptional novel, one that had me riveted from the very beginning until the very end. It was simply fantastic!
Professor K: The Final Quest
Gabriel Farago
2019 Gold Medal
Kindle Edition
Check current price
Fiction - Thriller - Medical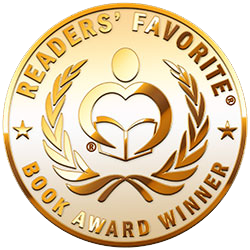 Reviewed By Amanda Rofe for Readers' Favorite

Professor K: The Final Quest by Gabriel Farago is a stand-alone thriller and part of the Jack Rogan Mysteries Series. Dr. Alexandra Delacroix, Nobel Laureate, wants to continue the work on genome-editing pursued by the late Professor Kozakievicz. She has a God-given opportunity when the Vatican requests her help to save the Pope who is dying of an auto-immune disease. It is imperative that he remains alive to enable the conclusion of a crucial peace process. However, the secret to unlocking his disease is hidden away deep in time. The story transports us back in history to the Ottoman Empire and the work of another physician who is inextricably linked to the modern-day da Baggio family. Lorenza da Baggio wins Top Chef Europe, but she barely has time to celebrate her success before she is kidnapped and drawn into a sinister game played by the mafia.

Gabriel Farago writes effortlessly to present an absorbing and intriguing modern-day thriller steeped in the rich history of Italy. I was impressed with the many complex threads which were expertly interwoven and brought together to form a very satisfying finale to the book. I loved the wonderful descriptions of Venice, including the art and the buildings, all of which lent a real depth to the storyline. The dialogue was expertly written and spoken by a dazzling array of very charismatic characters including the rather unpredictable and dangerous Jack Rogan. Professor K: The Final Quest is a literary delight brimfull of culture, politics, terrorism, the mafia, and medicine. I can't fault it. Superb!
EVO
A Crime Thriller Novel with a mind-blowing twist
Diane May
2019 Silver Medal
Kindle Edition
Check current price
Fiction - Thriller - Medical
Reviewed By K.J. Simmill for Readers' Favorite

Marchiori had seen more than his fair share of murders; in his job it was to be expected. But never before had he seen anything like this. With all the markings of a rapidly escalating serial killer, time is of the essence. And with the latest turn, the killer himself has given them a deadline with a very clear threat against one of their own. The problem is, he never touches his victims; he leaves no evidence, except for the pen drive showing him killing in the most terrifying way: hypnosis. There is more to this than meets the eye, an entire thread of things way beyond his pay grade - secret experiments, dastardly research, and the most terrifying threat humanity has to face. Luckily Marchiori is not alone, but every second is one more closer to the final toll for all but a few.

Diane May's EVO possesses some amazingly developed, realistic, and deep characters enhancing the plot of this engrossing murder mystery. But this is not your simple whodunit; an intricate web of lies, secrets, and experiments give this fascinating tale a supercharge. With a serial killer at large, mass genocide on the cards, and the CIA's experimental children, danger emanates from every page and I was hooked from the beginning. The vivid descriptions and the portrayal of emotions are well crafted and flow seamlessly, feeding and stimulating the reader's imagination. Filled with complex relationships, doubts, secrets, agendas, lies, and dangerous revelations, this book is guaranteed not to leave you wanting in any area. A must-read for lovers of the crime and thriller genres or those seeking something with a little more to offer.
Contact Author -