Little Moss, Big Tree
M. Yap-Stewart
2019 Illustration Award
40 Pages
Check current price
Children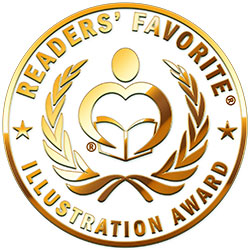 Reviewed By Barbara Fanson for Readers' Favorite

Little Moss, Big Tree is a wonderful story about life cycles and growing. Even though the oak tree grows bigger than his friend Little Moss, they manage to stay in touch. One has a view of the ground and the forest around them. The other friend is tall enough to see the sky and everything in it. The two friends vow to protect each other—even if it's just an oak tree and moss. And they do it in their own way. Their friendship is tested during a snowstorm. The winds howl and snow covers the ground. Can the big oak tree protect Little Moss from the storm? Or, will Little Moss end up protecting the big tree? Author M. Yap-Stewart has written an interesting story for children, as well as their parents, with an unexpected, but wonderful ending!

The illustrations in Little Moss, Big Tree are outstanding. Light pastel watercolors fill the page and invite the reader to escape into this heartwarming tale of two friends. Artist Mariya Prytula illustrates all the trees, snail, animals, and leaves accurately with soft hues of color. Little Moss, Big Tree is bound to be a classic and is a must-have for every school library, public library, classroom, and home. I'm sure it will be read again and again. Author M. Yap-Stewart has woven several themes into this feel-good story. Two friends grow up together but one is growing at a faster pace. Though they started out with the same view, they end up growing farther apart. But, they manage to stay in touch and share their life with the other friend. Each friend promises to protect the other one. A very touching story to be told over and over. I thought the story would have a sad ending, but it ends on a warm and loving note.
The Jaguar's Story
Kosa Ely
2019 Illustration Award
48 Pages
Check current price
Children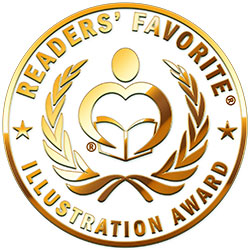 Reviewed By Anne-Marie Reynolds for Readers' Favorite

The Jaguar's Story by Kosa Ely is an informative and special story about Chasca and Inti. A pair of Jaguar cubs, Chasca and Inti live with their mama in the rainforest. Their days are spent swimming, befriending others and learning how to roar loudly. One day, their rainforest is invaded by big machines on the land and in the sky and the cubs are scared for their lives. One night they make a run for it with their mama and set off on a journey that will surprise, delight and scare them as they try to find a safe place to live. An informative but cute book with plenty of colorful illustrations and lots of facts. Join in the game as you try to find as many animals, insects, flowers, mammals and reptiles as you can.

The Jaguar's Story by Kosa Ely is a wonderful book, not just for children – adults can learn a lot from this too. The illustrations by Radhe Gendron are amazing, helping to bring the story truly alive. This isn't just a kids story. This is an emotional journey, incredibly educational, teaching children to care for their planet, for their future, and to think hard about protecting the environment they live in. The extra facts at the end of the book are a great idea and they really bring home the fact that Jaguars, and other animals like them, really are an endangered species and if we don't learn to look after what we have, we will lose it forever. This is a great story that is written in simple language, easy to understand and I am certain that kids everywhere will love it. It should be included in all school reading lists too!
Unwind. Up, Up, and Away!
Christopher Gates
2019 Illustration Award
48 Pages
Check current price
Children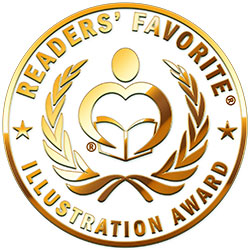 Reviewed By Jack Magnus for Readers' Favorite

Unwind. Up, Up, and Away! is an educational book for children, grades K-3, written by Christopher Gates and illustrated by Javier Ratti. Gates has been involved in the educational process for over ten years and is a Certified Social and Emotional Intelligence Coach. It's all too easy to understand why six-year-old Alyssa feels so overwhelmed and helpless. She experiences so many different emotional responses, and they seem so powerful and determined to control or overwhelm her. Sometimes she feels trapped and ready to scream in frustration. But there is something she can do to reverse this process, to reclaim her own sense of empowerment. Mindfulness allows her to recognize the emotions she experiences and understand why she feels as she does. And there are ways for her to explore mindfulness, to reclaim her own power and soar. Gates also includes material about emotional intelligence and social emotional learning for parents, educators and caregivers; the artist's renderings of the emotional monsters kids encounter; and the CASEL SEL wheel with information on social and emotional competencies.

Up, Up, and Away! will help kids and adults alike gain a different perspective on how kids respond to the emotional stressors they encounter and how they can regain their own sense of power through mindfulness techniques. Javier Ratti's artwork is vivid, exciting and dynamic, and I sincerely doubt any kid or adult will be able to resist getting involved in Alyssa's story after seeing the artwork on the very first page and every page thereafter. His depictions of the emotional monsters and the colors he uses to express them are brilliant. I loved how Gates takes Alyssa and the reader to a crisis point and then opens the door to solutions kids and adults can easily work through as they read. I found myself doing just that, and I especially loved the exercise where I plucked a dandelion from a field and watched the seeds float through the air after lightly blowing on it. Gates' informative section at the end of the book is so helpful for understanding where kids are coming from and why they feel as they do. This book has the potential to be an awesome emotional step forward for anyone who happens to read it. Unwind. Up, Up, and Away! is most highly recommended.
A Bit Of String
Keenan Hopson
2018 Illustration Award
17 Pages
Check current price
Children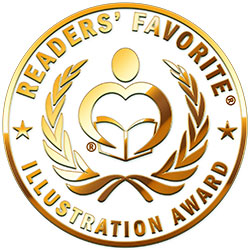 Reviewed By Joel R. Dennstedt for Readers' Favorite

This book is just weird. I don't mean "only" weird, because A Bit of String by Keenan Hopson so appeals to this particular adult's weird sense of humor that he wonders if perhaps the children for whom it is intended really deserve to read it. The opening alone lends itself to that "pit-opening-in-the-stomach" kind of feeling, that sense that maybe one's curiosity need not be fully indulged this time around. This is the beginning line of a truly irresistible story: "Once there was a rabbit, and one day, while walking through the woods, he found a bit of string." This also happens to be the concluding line of the book, and what happens in between is all about the forest friends who communally decide to follow wherever that bit of string may lead. These forest friends – need it be said? – are all kind of weird themselves. Perhaps this is non-fiction, after all.

The illustrations that adorn A Bit of String, created by the author of this weird story, are most extremely weird, too. At the risk of over-stressing that one word among thousands available, the strange (if familiar) woodland creatures all possess that self-assured, wide-eyed gaze of the confused (maybe deranged?) central character. No, not the rabbit. But you'll see. And the animals are all perfectly concise in their communications. The intelligent bear's proposal: "Let's climb it." To create a book this simple, this weird, takes an inordinate amount of self-discipline and skill. Like telling a really good joke, one must use his words concisely and he must create his pictures clearly. Keenan Hopson does both perfectly, then disguises his way to the punchline by calling it a children's book. A wonderfully weird one, nonetheless.

Arnold and Louis
Gold Rush
Harvey Storm
2018 Illustration Award
40 Pages
Check current price
Children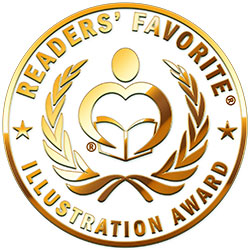 Reviewed By Jack Magnus for Readers' Favorite

Arnold and Louis: Gold Rush is a children's picture book written and illustrated by Harvey Storm. Arnold was a moose who lived in a house by the edge of a swamp, and who had big dreams. He dreamed of finding treasure and living a life of luxury in beautiful and warm lands. He searched for keys to finding that treasure through the internet, old books, and any ancient maps that he could find, but to no avail. Arnold shared his house with Louis, a goose who had escaped from a goose farm and lived on Arnold's roof. Louis pretended to be a stork and had a nice business delivering babies, but business was slow. He thought maybe he and Arnold could find treasure as a team. Arnold loved the idea, and the two partners immediately got to work preparing for their adventure.

Who doesn't dream of finding treasure? Harvey Storm's heroes, Arnold and Louis, are no exception. Their adventure into the desert is fun and exciting, but don't gloss over the preparations they complete before they leave Arnold's house. Every page in this entertaining and whimsical book is worth settling down and taking a good look at. I loved watching as Louis gets the tools and provisions they would need, and laughed as Arnold hires a meerkat security team to keep them safe. Along with the adventure, Storm includes a puzzle for kids to help Louis and Arnold find the treasure, and kids will also encounter just a wee bit of arithmetic as they follow our heroes. Storm's illustrations are a masterful combination of whimsy and elegance. I loved the classic cartoon feeling I got as I read along and enjoyed each panel. I'm looking forward to Arnold and Louis' future adventures. Arnold and Louis: Gold Rush is most highly recommended.

The Collapsing Kingdom
Benjamin Ellefson
2018 Illustration Award
176 Pages
Check current price
Children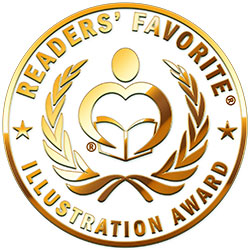 Reviewed By Jack Magnus for Readers' Favorite

The Collapsing Kingdom: The Land Without Color, Book 3 is a fantasy/adventure novel for children and preteens written by Benjamin Ellefson and illustrated by Kevin Cannon. Something awful was happening in Brandon's home town, and it seemed that there was no one in charge who could do anything about it. The exact degree of awfulness hit home to Brandon as he surveyed the deep abyss that had just swallowed up Grandpa Alvin. Was he still alive? Brandon considered going down after him, but figured he'd drop something down first to assess the depth of the impenetrable darkness. The can of peppers flashed briefly as it fell, but Brandon never heard the answering impact. He realized that he had to leave his grandfather's house -- and quickly -- when he saw that a dull gray color was spreading out over everything he saw, all the normal colors one takes for granted turning gray and getting closer and closer to his feet. As he dashed up the basement stairs and out of the house, he looked back and saw that the whole house and yard had turned gray. Then, he watched horror-struck as the house and yard collapsed and fell into the pit. He and Grandpa Alvin knew who was responsible for this and, with Grandpa gone, Brandon realized that he had a lot of work to do and not much time in which to do it.

Benjamin Ellefson's fantasy/adventure novel, The Collapsing Kingdom: The Land Without Color, Book 3, is a fast-paced and exciting romp as Brandon races against time to halt the destruction of his town and the surrounding countryside. This is the third book in Ellefson's Land Without Color series, and it can be read on its own, but I'd strongly recommend that you read the books in order to get the full impact of this imaginative and compelling story -- which also gives young readers some rather novel ideas on why fruits and vegetables are much better for eating and growing as crops than, say, ice cream or chocolate. While I'm fully on board with the importance of a healthy diet, I still couldn't resist a sigh as I beheld the mint ice cream plants -- surely they could be considered of some value as a treat after the salad? The real highlight of this series for me is watching as Brandon comes of age, which he really does in this third book. He's resourceful, fast-thinking and courageous as he navigates the obstacles, which seem never-ending, in his quest to bring color back to the kingdom and its citizens. Kevin Cannon's illustrations work perfectly with the story and add dimension and impact. The Collapsing Kingdom: The Land Without Color, Book 3 is most highly recommended.

Sid the Sasquatch
Wendy Elliott
2017 Illustration Award
36 Pages
Check current price
Children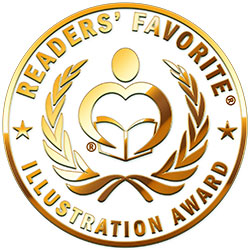 Reviewed By Ruffina Oserio for Readers' Favorite

Sid the Sasquatch by Wendy Elliott is a beautiful, inspiring, and poetic story about friendship, love, and acceptance, a story that every child in this generation should read. Growing up, Sid was taught by his mother to stay away from humans, so no wonder that his kind only goes out at night when humans are asleep. But the little Sasquatch with a broad smile and an exuberant nature is destined to meet humans and this happens in a very curious way. He is walking fast one day when:
"He falls to the ground, hitting hard with a smack,
Then looks up to see a young boy staring back."

Ollie couldn't help but offer his hand to help Sid up, and thus the friendship that "begins with a swing" mirrors the beautiful world of children; easy to connect, ready to share, and enthusiastic about meeting new friends. It is only the beginning of an enjoyable adventure.

Wendy Elliott's book is wonderful and it paints a beautiful world for kids. I read this book with my five-year-old son, and he now talks about Sid and Ollie as if they lived next door. He was amazed by the pictures. Now he's learned that it is rewarding to include the stranger, to reach out to others in friendship, and to share one's joy. The illustrations are very appealing, and the poetry rings through the ears like soothing music. At a time when there is a lot of racism, prejudices against other races, and exclusion of minorities, our kids need to rediscover the beauty of friendship and service, and Sid the Sasquatch is one of the great tools they'd need. An inspiring story about friendship and acceptance.
Buddy the Soldier Bear
Marie Joy
2017 Illustration Award
31 Pages
Check current price
Children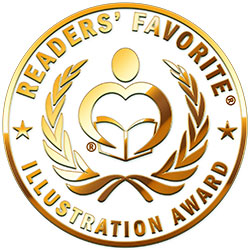 Reviewed By Barbara Fanson for Readers' Favorite

Like many of us, Buddy the teddy bear has dreams of belonging to a loving family and traveling to faraway lands. From the lonely top shelf of a toy store, to the inside of a box, to the inside of an airplane, finally the box opens and Buddy can see light again. Buddy the Soldier Bear has seen and done quite a bit; he's flown in helicopters, parachuted from planes, gone on long trips, and seen some things he'd rather not see. Travel along as Buddy becomes part of a loving military family and shares in their experiences. And watch as Buddy's dreams come true. Author Marie Joy takes on an adventure with a bear that accompanies a soldier on duty in another country.

The Stencil font on the front cover was an excellent choice for a book about a soldier bear. The illustrations by Brandon Pollard are very well done and clearly demonstrate the scene and set the mood for the book. Their rich, dramatic tones place us in the adventure. Buddy the Soldier Bear is an easy-to-read book, which many families can relate to. Parents and children will enjoy reading about the exciting trip of Buddy and his military friends. Author Marie Joy has written a wonderful, imaginative story about a bear that has dreams and achieves them. Buddy the Soldier Bear is a feel-good story with a happy ending. If you were traveling, which toy would you take and what would it see?

The Amazing Snowman Duel
Snowman Paul Book Series, Volume 5
Yossi Lapid
2017 Illustration Award
50 Pages
Check current price
Children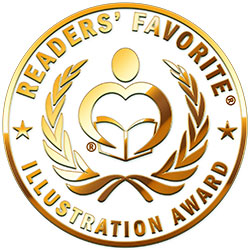 Reviewed By Jack Magnus for Readers' Favorite

The Amazing Snowman Duel: Snowman Paul Book Series, Volume 5 is a children's picture book written by Yossi Lapid and illustrated by Joanna Pasek. There's a new snowman in town, and he means trouble. Bill was pretty proud to show off his new friend, Snowman Nick, to Paul and his friends. Nick was much bigger than Paul and muscular as well, plus he had a stick. Bill cheerily announced that Nick was challenging Paul to a duel that night, while his giant snowman posed menacingly behind him. Surprisingly, Paul didn't seem all that worried about the challenge or that evening's battle. And when Bill taunted them about not backing out, Paul assured him that the bout would take place, but under Snowman Land rules, which did make Nick pause and think a bit. Everyone knew about the midnight bout; there was even a plane flying a banner to announce it. There in the snowy clearing, a boxing ring was all laid out, and Nick was there at midnight, looking ferocious, armed and ready -- but where was Snowman Paul and could he really survive this fight?

Yossi Lapid's children's picture book, The Amazing Snowman Duel: Snowman Paul Book Series, Volume 5, blends action and atmosphere as the tension mounts before Snowman Paul's bout with Snowman Nick. Challenges are something all children run into at some point or other, either in the schoolyard or during playtime, and Lapid's Snowman Paul's response to Nick defuses the situation beautifully. The author and illustrator, Joanna Pasek, have created an exciting, action-packed story that works so very well. Pasek's watercolors are masterful. She imparts depth, atmosphere, and a sense of wonder in each winter-themed panel. You can feel the frosty air, sense the weak sun as it tries to warm the snowy hillsides, and watch as the day passes and the shadows lengthen into the nighttime setting for the duel. The facial expressions on her people, snowmen, and the animals who arrive for the duel are spot on. Prepare to spend some time with this book; the story addresses an issue that really matters to kids, and each picture is a delight to peruse and immersed yourself in. The Amazing Snowman Duel: Snowman Paul Book Series, Volume 5 is most highly recommended.
The Land Without Color
Benjamin Ellefson
2016 Illustration Award
168 Pages
Check current price
Children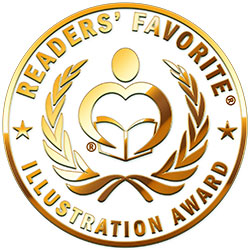 Reviewed By Tracy Slowiak for Readers' Favorite

In a fun, funny and adventurous new story targeting children in later elementary grades, The Land Without Color is the first book in a new series by the same name written by author Benjamin Ellefson. This book will engage its readers from the very beginning and will keep them reading all the way through until the very end. Follow the story of protagonist 12-year-old Alvin, a boy who finds himself in quite a predicament. After floating through the air with the aid of a huge gum bubble, he lands in a world unlike any other he's seen before, a land without color. Everything there is gray, and no one is quite sure why. Alvin meets some new friends that are set on helping him, as well as solving the mystery of the colorless landscape that surrounds them. Will they succeed, and will Alvin find his way home? You'll have to read the book to find out!

I loved The Land Without Color. Loved. It. How's that for a review? Well, it's definitely how I felt about this lovely book for older children. Author Benjamin Ellefson has done a wonderful job in creating a story line that will entertain its readers and please their parents with its message and tone. This book contains elements of fantasy, fairy tale, action and adventure, is fast paced, and is simply a fun read! Any child, but especially those between fourth and sixth grades, would enjoy this book, and their parents should absolutely buy it for them. I highly recommend this book, and look forward to seeing more in this promising series by author Benjamin Ellefson, hopefully in the very near future!
Contact Author -