Taro
Legendary Boy Hero of Japan
Blue Spruell
2021 Gold Medal
Kindle Edition
Check current price
Fiction - Mythology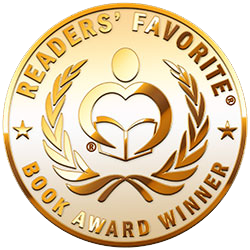 Reviewed By Tammy Ruggles for Readers' Favorite

Taro: Legendary Boy Hero of Japan by Blue Spruell is a captivating coming-of-age fantasy novel that refashions Japanese folktales from the perspective of legendary Samurai boy, Taro. The story is set in 1596, and Japanese warlords are fighting for the Imperial throne. Taro's father was a Samurai, and the boy doesn't want to be one, but that changes after he is adopted by a witch. Taro hones his supernatural talents and gets to know the animals of Mount Fuji. He saves the life of a warlord and finds his calling, plunging into all-out warfare to control Japan. Some violence and bloodshed occurs, but is pertinent to the storyline, so trigger warnings may apply.

If you like fantasy stories based on myths and legends, as well as Samurai stories with swords, ancient creatures, and martial arts, this book is for you. I like that there is some mystique surrounding the story. Even the chapters allude to mystery and something to dig for and discover. You don't have to be familiar with Japanese legends in order to enjoy this novel, but it could add to your reading enjoyment. The glossary is greatly appreciated, as are the illustrations. The three folktales that inspired this novel are "Kintaro" (Golden Boy), "Urashima Taro" (Island Boy), and "Momotaro" (Peach Boy). These tales aren't connected in any way, and the author uses clever imagination to bring real people, real places, and fictitious folktales to life.

The author offers an introduction that fills in some of the backgrounds you may want to know before diving into this unique and intriguing story. Spruell has an awesome talent for worldbuilding, character building, and a wonderful sense of time and place. His descriptions are intricate and detailed, and young readers will find themselves happily living in his world for a while. Taro is an unforgettable character, and the author can be applauded for bringing these Japanese folktales to a wider audience. Taro: Legendary Boy Hero of Japan by Blue Spruell is a coming-of-age fantasy novel you don't want to miss.
The Healer
Lisa Fougere
2021 Bronze Medal
Kindle Edition
Check current price
Fiction - Mythology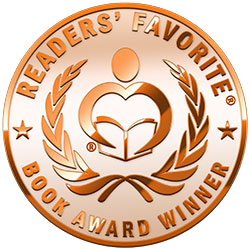 Reviewed By Grant Leishman for Readers' Favorite

Leah Brown knew from an early age that she was different somehow; special. When she tried to help a fellow runner at school, who appeared to be suffering, she realized the instant she touched her that there was something seriously wrong with her and that the girl's heart was in trouble. Nobody was going to listen to a child, though, and when the young girl died that evening, Leah was branded some sort of freak by the other kids. In The Healer by Lisa Fougere, we watch as Leah grows older and begins to understand the power that lies within her. Strange dreams and the connection with another "healer" begin to open her eyes to the amazing abilities she has been gifted all the way down from ancient antiquity. Leah has an excellent support system but what she doesn't fully grasp, at this early stage, is the effect these abilities will have on her young life, her relationships, and her entire future in general. She wants desperately to help people and to use her strange abilities for the greater good but there are plenty of people willing and able to throw obstacles in her way, as well as make her and her loved ones lives a living hell as they begin to understand the power of what they have unleashed. Through it all, Leah holds on tight to her dream of simply being a healer and helping people in this broken world.

The Healer is undoubtedly one of the most enjoyable and fascinating books I have read this year. Author Lisa Fougere has created some unforgettable characters in this story. Leah is a strong young woman who readily identifies with everyone who has been branded as different or strange and realizes, along with the university professor, that our correctional institutes may well be full of people with special abilities who have not understood or harnessed them in the same way that Leah was able to do. I loved the flowing style of the author's writing that just carried the reader along in a wonderful and exciting adventure. Her creative use of flashbacks to ancient Egypt and the gods and goddesses of antiquity to explain the source of these powers was inspired and gave the story completeness. The relationships developed throughout the story were the key to Leah's survival in a sometimes harsh and judgmental world. Whilst reading, I couldn't help but have flashes of the X-Men stories, especially with Leah's desire to find others who possessed these abilities and to be able to bring them together and help them understand and share what it was they were going through. I absolutely loved this story and will certainly be looking for more from this talented author in the future. I can highly recommend this read.
The Vagabond King
A Coming of Age Story
James Campion Conway
2021 Finalist
Kindle Edition
Check current price
Fiction - Mythology
Reviewed By Grant Leishman for Readers' Favorite

The Vagabond King: A Coming of Age Story by James Campion Conway is far removed from your typical coming of age novel. Sixteen-year-old Chris is faced with a crisis of confidence – confidence in who he is and what he wants from life. When his beloved mother dies of cancer, Chris is faced with a pushy father, who he now understands is not even his "real" father at all. Faced with a senior year at high school and college in his future, Chris cannot face the path that is mapped out for him. He cruises through his classes, dreaming of something better. Finally, after another tumultuous argument with his father, Chris decides it is time to leave and seek something different – it is time to find himself. The only person he can think to go to on that cold winter's evening was his waitress friend, Magda, a woman old enough to be his mother, but with all the beauty and latent allure that only a mature woman can have over an impressionable, young, testosterone-driven teenage boy. What he finds at Magda's is hope and a new way of thinking.

This book definitely ranks near the top of coming of age novels I have read. Author James Campion Conway has a wonderful command of language and draws us into Chris' tortured and questioning mind. Easy to read and incredibly easy to identify with, the story draws readers along on Chris's voyage of self-discovery, both cheering and jeering the young man at times for his ignorance and his preconceptions. The character of Magda's Hungarian father was beautifully drawn and his home-spun philosophy and pragmatic approach to life is a refreshing change in this era of entitlement. The Vagabond King: A Coming of Age Story asks the questions that all of us asked at one time or another; what is the meaning of life? Who or what controls our fates and destinies? What is the right direction for me to take? A smooth and seamless read that just flowed by. I especially appreciated the poetry of the character Atman O'Dey, another young man tortured by uncertainty over identity and fitting in. This is a powerful story, beautifully told and well worth the highest rating I can give it.
Daughter of Winter
Daughter of Winter, Book 1
Corina Douglas
2020 Gold Medal
Kindle Edition
Check current price
Fiction - Mythology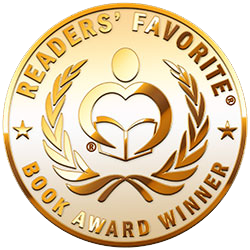 Reviewed By Deborah Adams for Readers' Favorite

Daughter of Winter by Corina Douglas is the first book in the series by the same name. Our main character, Brydie MacKay, is one of those ordinary people until she discovers she's not. She learns that she has powers and the destiny to destroy an ancient evil. Most importantly, that evil is coming for her and won't stop until she's dead. The book also contains an electric romantic element that delivers a steady stream of tension between Brydie and the mysterious and handsome Gage. Sparks fly between these two as he sets out to teach her about the truth of her family and the part she must play while keeping her safe and avoiding his attraction.

Falling into this story was easy. The writing and world-building flowed smoothly, dropping the reader into a world where Celtic myths and magic are real and right under the noses of ordinary people. The plot was thrilling, and I could easily connect to the characters. Chloe, Brydie's best friend, provided a nice element of humor, and I look forward to learning more about her in future books. Corina Douglas only scratched the surface of the magic system, throwing in flashbacks going back to the beginning of the clash between good and evil. I expect to get much deeper into the magic in the follow-on book, but I like that it's teased out in small doses. If I have any complaints about Daughter of Winter, it's that it ended sooner than I would have liked! Five well-deserved stars for a great debut novel.
Shin
A Journey Through Deadly Ancestral Secrets
Taya Cook
2020 Silver Medal
Kindle Edition
Check current price
Fiction - Mythology
Reviewed By Rabia Tanveer for Readers' Favorite

Shin: A Journey Through Deadly Ancestral Secrets by Taya Cook is the story of the mysterious Shin as he tackles life while doing what he must. Shin is a gardener to a vicious Madame who has no regard for her employees and especially Furi. But he is no ordinary man; he is a shapeshifter, a master of disguise and he has more than his own life at stake. What started as a journey to find purpose in his life turns out to be the fight for someone else's life and betterment. So, what does it matter that his life is at stake? He is already considered a bad omen by most. He always lived his life according to someone else's wishes. But now, he has a plan for himself. His misery has a silver lining to it, but only if his plan goes as he wants it. Can he do what is expected of him or will he do something that no one expects?

I am fascinated by the mythology of different regions and countries, so when I picked this book up, I wanted to be educated and mesmerized. I was not disappointed. I usually read very quickly and inhale books at a rapid-fire pace, but I savored each and every word of this one. The pace is perfect, the narrative runs smoothly and you experience something phenomenal from the first page. Shin is complicated, he is smart yet he is so vulnerable at the same time. Sometimes he is a slave to his mind and then there are times when he is so powerful that it got my heart racing. The elements of magical realism take the story up a notch and make sure the reader is not going anywhere before they reach the end. The author appears to be a master at weaving pictures with words and storytelling. Everything was precise, nothing was out of place and even the most minor details added more to the story. I am in awe of Taya Cook's abilities to create magic with her words, make it believable, and allow the reader to lose themselves in the pages for some time. Intricate and entertaining.
The Goddess of Chaos
Cheyenne Bennett
2020 Honorable Mention
Kindle Edition
Check current price
Fiction - Mythology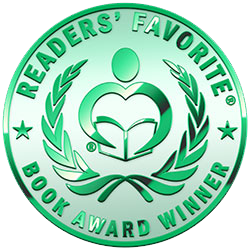 Reviewed By Liz Konkel for Readers' Favorite

Victoria will embark on a new life when she marries her fiancé Gerald so this should be the best time of her life, yet she feels like her life has grown a little dull and knows something more is out there. Then she meets a strangely familiar man on the train and when she falls asleep, she wakes up to find herself in the Underworld where the strange man reveals that not only is she the Goddess of Chaos but her fiancé isn't who she thought he was. At first, she doesn't believe she could be a goddess, but her growing powers make it harder to deny the truth. Her memories are muddled which creates a drive that has her pushing back against who she's told she is and she sets out to find the truth about who she truly is. This leads to a fork in her path, taking her toward the two different people she used to be.

Goddess of Chaos by Cheyenne Bennett is a dark and gripping YA fantasy that explores the concept of reality and chaos. Bennett weaves in some lighter moments as Victoria bonds with Cecil and the other characters which provide some fun banter-filled moments. She also forms a sweet connection with a dragon egg which hatches into her closest companion. The little dragon is a spark of innocence among characters who have tragic pasts and often have darker actions. Bennett focuses on the idea of chaos as Victoria struggles against giving in to the chaos inside her and works to find a way to be her own person. Cheyenne Bennett opens up the idea of fighting for your own choices and choosing for yourself who you want to be. Victoria finds herself on a journey of self-discovery as she discovers that what she wants in life may not be what she originally thought. Goddess of Chaos is a fantasy that questions reality and delves into an exciting adventure about a journey of self-discovery with dragons, magic, betrayal, romance, and chaos.

Cycles of Norse Mythology
Tales of the AEsir Gods
Glenn Searfoss
2020 Honorable Mention
Kindle Edition
Check current price
Fiction - Mythology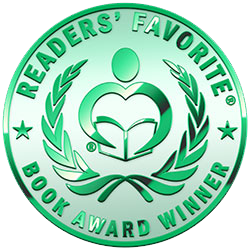 Reviewed By K.C. Finn for Readers' Favorite

Cycles of Norse Mythology: Tales of the Aesir Gods is a work of rewritten fiction based on classic works, and was penned by author Glenn Searfoss. Working from sagas like the traditional poetic and prose Eddas of Norse mythology, Searfoss has created a new retelling of six key cycles of storylines to suit readers from young adult age upwards, and to bring a modern relevance and sensibility to the tales. Included in this extensive work are cycles focusing on Prophesy, The Victory Gods, The Sword of Vengeance, Premonitions, Ragnarok and Of Gods and Men. Popular heroes such as Thor, Odin and Baldur are heavily featured, as are the contracts they make with other lands, their battles, and their sufferings. Also provided is a helpful glossary of terms to keep the understanding going, as well as a guide to reading more on the fully complex mythos for readers who enjoy this retelling.

Author Glenn Searfoss has provided a loving recollection of the Norse mythology tales in a very compelling and engaging style for readers of all ages. The violence of the world of the gods is brought about with dynamic phrasing that isn't lost in the old, passive style but brought forward lyrically to show it off for all its action and adventure. There is tenderness too, and well-chosen lexis which characterizes both heroes and villains, humanizing them during their moments of success and failure. Though the grammatical style continues to translate and refer to the original stories (of which there are over one hundred, impressively tackled), the simplicity of the text and the removal of many strange conventions of the Eddas allows for easy translation here. As a primer for readers looking to take in all the stories with ease, you should look no further than Cycles of Norse Mythology. A highly recommended read for mythology fans all around.
Jungle Beauty Goddesses - Dirty Ball - Book 3
Dirty Ball
Cassandra George Sturges
2020 Finalist
Kindle Edition
Check current price
Fiction - Mythology
Reviewed By Grant Leishman for Readers' Favorite

Jungle Beauty Goddesses – Book 3 – Dirty Ball is a continuation of the saga of the seven sisters, daughters of the creator of the Universe, who are tasked with creating and nurturing a blue planet in the far-flung reaches of the Universe – Earth. Author Cassandra George Sturges has created a cast of characters that seek to put a different slant on the creation of the Universe, the galaxies, the planets, and the sentient beings on them. In Dirty Ball we follow the machinations of the sister Afar who, after creating the first higher order being on earth – Mada, falls hopelessly in love with her creation, in direct contravention of the Sisters' oaths and their father's rules. When Mada's future mate comes into being, a woman called Sumeria, Afar's jealousy knows no bounds. Humanity's future is hanging by a thread and controlled by a Goddess whose sanity and good judgment must be severely questioned. What ensues is a complex tale that seeks, in some way, to explain both the human condition and the current state of our planet.

Despite not having read the first book in this series, I had read the second. Although excited by the premise and carried away by some of the author's clever imagery, I was left with the feeling that still more could be achieved in this concept. In Jungle Beauty Goddesses – Book 3 – Dirty Ball, author Cassandra George Sturges does exactly that – moves the story to a new, exciting level. One of the true joys of being a professional reviewer is watching an author grow and mature over time and, in this tale, I was duly rewarded. I felt the mixture of myths, fantasies, and original thoughts achieved a new imagination high and I thoroughly enjoyed the read. The tale is not finished though and I look forward to more excitement in the future. What stood out for me the most in this book was the uncanny corollaries the author was able to draw between her fantastical story and the current human and planetary condition. I loved the spiritual side of the story and the deep thought that clearly went into some of the passages. The passionate sex scenes, although few, were beautifully handled and never crossed over that line of decency into crudity. All in all, this was an excellent read and one I can highly recommend. I now await book four with bated breath.
Zeus Is Undead
This One Has Zombies (Zeus Is Dead)
Michael G. Munz
2019 Gold Medal
Kindle Edition
Check current price
Fiction - Mythology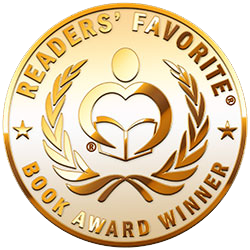 Reviewed By Dan M. Kalin for Readers' Favorite

Buckle up and sit down to read Zeus is Undead when you're fresh and alert, otherwise you'll miss out on the little gems Michael G. Munz has sprinkled throughout. This installment occurs after the events of the Zeus is Dead story. Zeus is newly undead (as in not-dead), has rewarded the faithful and punished those who collaborated in his previous death. Athena has been rendered immortal, but no longer divine, which means things hurt a lot more than they used to when she battles. The storyline loosely follows her quest to improve her standing with Zeus in order to be divine once more. To improve prospects of a movie deal for the book (as well as pull-through sales for the previous book), two mortals are also engaged to help out. Together (mostly) they have to deal with an upsurge in zombie activity while Zeus is preoccupied with Lovecraftian cosmic entities making demands, backed by incriminating footage of Zeus doing what he does best. Hera will not be amused.

I enjoyed Zeus is Undead very much indeed. Seriously, read it slowly because the density of jokes, mythic or business references, and puns are non-stop. Michael G. Munz has produced a rollicking tale which ranks among those of Douglas Adams, Terry Pratchett, and Piers Anthony. Since the best two of those three are no longer writing books, for their own personal reasons, there is definitely a market and ample room for Munz's efforts. I'm now motivated, by Baskin's Mighty Pink Battle-Spoon™ (chortle), to find some ice cream and read the previous book as well.
Mistress of Legend
Guinevere's Tale Book 3
Nicole Evelina
2019 Silver Medal
Kindle Edition
Check current price
Fiction - Mythology
Reviewed By Romuald Dzemo for Readers' Favorite

Mistress of Legend is the third book in the Guinevere's Tale series, an interesting recreation of the legendary world of Camelot with its feisty characters and intriguing relationships. Nicole Evelina reinvents the character of Guinevere and starts readers on an adventure with her as she returns to Camelot, a world splintered by political factions. Having escaped death at the stake, her options are limited, and while she wants nothing more than to be with Lancelot, she is embroiled in the turmoil in Camelot where Mordred is thirsty for power and the people are longing for her leadership as the former queen. Follow her on an odyssey that brings her back to Lancelot and how her people rely on her to save them from the warring Votadini. But does she still have the fight in her, the wisdom of the queen she once was?

For fans of the legendary tales of King Arthur, Mistress of Legend comes along as a sumptuous, delectable treat, a tale written in gorgeous prose and featuring characters that are richly developed, with multiple levels of conflict and an enticing romance. Nicole Evelina's writing is daring, a work of great imagination, and I was enticed by the world she recreates in this story. The absorbing first person voice catches the attention of the reader as the protagonist opens the tale with Arthur's men finding her and Lancelot in the woods and bringing them to Camelot. But this strength in the voice doesn't ebb as the narrative progresses; on the contrary, it deepens, unveiling layers of emotions and the intensity of the conflict, keeping readers focused and interested. This is a book that fans of legendary tales will be delighted to read, an enchanting world to navigate.
Contact Author -