The Power of Gratitude
Unlocking Hidden Treasures
Ruth Maille
2022 Illustration Award
38 Pages
Check current price
Fiction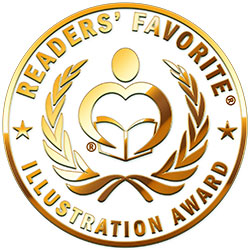 Reviewed by Natalie Soine for Readers' Favorite

The Power of Gratitude: Unlocking Hidden Treasures by Ruth Maille tells the story of Orbit, a character in the shape of our planet, who is going to a sleepover camp. Orbit and all his friends are excited about the camp and can't wait to see each other again. When they get there, Orbit teaches all his friends what gratitude is. Being thankful for people and things as well as the emotions that we feel when we are grateful for something. When events don't go as planned, there are still reasons to be grateful for what we CAN do instead. The more often we practice gratitude, the more things we will find to be grateful for. All the children do a fantastic job of finding 26 things to be grateful for, each one beginning with a letter of the alphabet.

The Power of Gratitude is a fantastic little book, educational for both children and adults alike. We can all do with a reminder to be grateful for what we have. Ruth Maille's unique way of using the alphabet to create examples serves as a double lesson for children. The book is based on Ruth's personal research and children's understanding of the world around them. Children need positive encouragement for emotional development and relationship building. This is a delightful book, filled with beautiful pictures and a new way of learning through Orbit. Each character is unique with their own personality and features. I love the images which are a work of art. I recommend this book to all parents for their children.
Secret of the Starflower
Rainbow of Spectra
Jessica Kopecky
2021 Illustration Award
118 Pages
Check current price
Fiction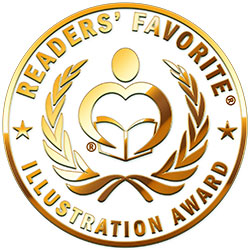 Reviewed by Tiffany Ferrell for Readers' Favorite

Secret of the Starflower: Rainbow of Spectra is a work of children's fiction by author Jessica Kopecky. Sandy wasn't like the rest of the seahorsicorns that she knew growing up in Spectra. While everyone at school had pretty colors and could vanish as a way to protect themselves against chomperfish, Sandy had a strange rainbow mane and couldn't vanish at all. Instead of disappearing, a beautiful starflower would appear, much to her dismay. Because of her bright colors, Sandy had to remain hidden when she looked for food, and oftentimes she'd go hungry. When her hunger got the better of her, she'd join the other seahorsicorns to eat, but was often bullied and pushed away because of her colors and how she attracted chomperfish. When the mayor of Spectra came to her and told her it would be best if she left since she attracted too many chomperfish, she found herself in a lonely life, until she got a knock on her door and a letter from a seahorsicorn who loved adventure. The two continued to write to one another and a friendship was built. Would this newfound friend help Sandy come out of hiding, or will she remain in the cave where it was safe but lonely?

I thought Secret Of The Starflower was an emotive and enlightening read. Sandy's experience of being teased for being different is a subject that I can see kids understanding. It also teaches a very good lesson that being different isn't a bad thing, and what makes us unlike others can be seen as a strength and not a weakness. The main character Sandy is very well written and a muse that the young reader will relate to. The illustrations are also beautifully done and fit perfectly with the storyline. They are bright and colorful which will also grasp and keep a child's attention. I think Jessica Kopecky has done a wonderful job and I can't wait to read Sandy the seahorsicorn's next adventure.
Marlon McDoogle's Magical Night
Sean Christopher Covel
2020 Illustration Award
82 Pages
Check current price
Fiction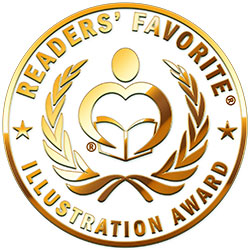 Reviewed by Tiffany Ferrell for Readers' Favorite

All twelve-year-old Marlon McDoogle wanted for Christmas was a model train set to play with. When his grandpa shows up in the middle of the night with a present, he expects just that. When he unwraps the gift to find a scarf, he is secretly disappointed. Grandpa McDoogle reminds the boy that a simple gift can hold a world of adventure. Taking Marlon to work at the train station, Grandpa McDoogle shows him just how important his engineering job is on Christmas Eve. Once they arrive, he is introduced to some very special workers and the jolly man that makes Christmas possible.

I really thought Marlon McDoogle's Magical Night by Sean Covel was a unique and fun holiday read. It wasn't like your typical Christmas books that you come across. It starts off in a very traditional way but soon goes off into a storyline all its own, making it very enjoyable to read alone or read to a child. The two main characters are very likable and well established for a fifty-sixty page picture book. The grandpa is a very fun and creative character and I like the phrases he uses that have a very inspiring effect: "It's your choice to make, isn't it?" and "I choose to be something more." The illustrations were also beautiful and fitted perfectly with the story. Diego Velasquez did an amazing job of creating such detailed pictures. Overall, I found it a very pleasant read and one that I will definitely recommend to others with children.
Annabelle's Santa Elf School
Ranell Murphy
2019 Illustration Award
Kindle Edition
Check current price
Fiction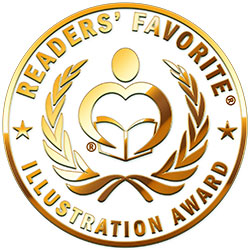 Reviewed by Emily-Jane Hills Orford for Readers' Favorite

Have you ever wondered where the elves came from? And do they go to school to learn how to read and write? Annabelle has wondered these things and so much more. She's fortunate, in many ways, and most of all in the fact that she can go right to the source to ask these questions. You see, her grandfather, whom she calls Papa, is Santa Claus. And, whenever he visits, she gets to ask her questions. So, this time Annabelle asks about the elves and she is rewarded with a very magical story. What else would one expect in a story from Santa himself?

Ranell Murphy's picture book story, Annabelle's Santa Elf School, is the second in a series but stands alone quite well. The plot centers around Annabelle's recent visit with her grandfather, Santa Claus himself. She asks him about the elves and he tells her a very enchanting story. Yes, the elves go to school five days a week, just as Annabelle does, to learn how to read and write. But they also play and learn different trades, like baking cookies, so that they can contribute to Santa's very busy workshop in the North Pole.

The colorful illustrations really make this story special, with the artist's use of bold colors and simple designs. The language is suitable for an early reader and the messages shared are as special as Santa himself. The elves must learn to get along with each other and to work hard. I think the best message is where the elves originate and the unwanted toys left over from Christmas that are not discarded in the dump but rather are recycled in a very special way. A lovely story to share with a young reader at Christmas.
Lowie Mortem
Chronicles of a Dead Detective
J Rene Munz
2018 Illustration Award
184 Pages
Check current price
Fiction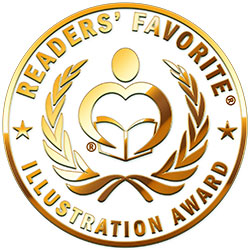 Reviewed by Lit Amri for Readers' Favorite

The risen dead, ghosts, vampires, and demons roam the streets in Lowie Mortem (Chronicles of a Dead Detective) by J. Rene Munz. Thirty-five-year-old forensic detective Lowie Mortem was shot dead in the head while investigating a macabre crime scene in Metro City. He was brought back to life by a warlock who's indebted to Lowie for saving his grandson. Stronger and possessing supernatural abilities, Lowie resumes his investigations and discovers evil forces behind certain cold cases, including his own demise. He stumbles upon Angelique, a vampire that has lived for centuries-the legendary "Dark Cross Templar"-and a misunderstanding nearly made the two kill each other before they joined forces to confront the real enemies.

The introduction gives us insight into the foundation of Lowie Mortem, which sprouted from Munz's own 20-year experience of service as a Law Enforcement Agent, his passion for writing, and his appreciation for actor Morgan Freeman as a source of inspiration. I like the concept of the story which is propelled by an imaginative premise. The plot is fast-paced, sometimes a bit too fast as the narrative itself is succinct. That said, this suits the novel which is accentuated by its eye-catching comic-style illustrations. Lowie has all the traits of a good detective; tough, persistent, intuitive and attentive to details, albeit that he has his own flaws as well. The vampire Angelique adds a medieval fantasy flair to the noir-esque story, making Lowie Mortem a very consuming read for me. At its heart, this novel is a tribute to the brave men and women of police service; a commendable work from J. Rene Munz.
The Tale of Tito's Tail
Wendy Butler
2017 Illustration Award
76 Pages
Check current price
Fiction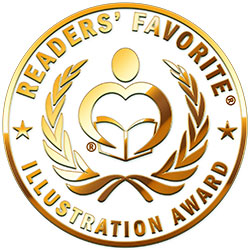 Reviewed by Mamta Madhavan for Readers' Favorite

The Tale of Tito's Tail by Wendy Butler is the cute little story of Tito, the Italian mafioso mouse. He lives in a small community in Genoa, Italy. Their family is well known in the community and Tito shares his shoe box with his best friend and cousin, Ricardo. They have a band, Boom Rockers, which is famous in their community. As the story progresses, readers see Tito growing up and becoming mature, and taking up the job assigned to him by Uncle Guido. He trains to lead his village and provide for his fellow mice family. He handles his responsibilities well with the support of his friends, and also meets a lot of new people. The story conveys a good message where readers understand that every incident in life teaches something and can be converted to a good learning experience, depending on how one looks at it.

The message is uplifting and through Tito's story children will learn to look at the ups and downs in life with a different perspective. All the characters in the story are delightful and the colorful illustrations help to convey the concept nicely to readers. The pictures are eye-catching and will definitely appeal to children. The author's fluidity in writing and detailed narration not only gives the tale good pace and movement, but also makes the scenes come alive. The story starts with Tito and his easy going life and builds up slowly to where Tito becomes a responsible adult and handles his job with maturity and responsibility. A delightful story with a good message.
Blue Balls
Parenting is Dirty Business
Sunshine Sweet
2016 Illustration Award
32 Pages
Check current price
Fiction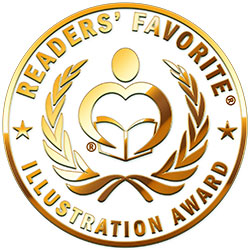 Reviewed by Isabelle Reding for Readers' Favorite

Sunshine Sweet wrote Blue Balls: Parenting is Dirty Business in order to laugh at the things kids say that, unbeknownst to them, are a bit naughty. Although it is made up sexual innuendos and is meant for adults, its content and images appear innocent to children, which is the crux of humor. Parents could even read this book with their kids and their children would wonder why their parents were laughing so hard and the seemingly innocent things they were saying.

Blue Balls: Parenting is Dirty Business by Sunshine Sweet is one of the best and funniest books I have read in a long while. It kept my attention, and kept me giggling throughout. The illustrations were incredible, and they showed the innocent, child-like perspective on the double entendre jokes in the book. While I was reading, I was definitely reminded of the title Do You Want To Play With My Balls? by the Cifaldi Brothers. Though Blue Balls does not have a plot or story line like the Cifaldi Brothers' book, the point of the book was to make adults laugh at the innocent things children say. Sunshine Sweet definitely succeeded in exposing the wonderful humor found in the innocence of children. The only thing I didn't like about this book was that I wanted more of it. I cannot wait to see what genius Sunshine Sweet comes up with next. I await the next book with great anticipation.
Giants in the Land
Book Three: The Cavern of Promise
Clark Rich Burbidge
2016 Illustration Award
256 Pages
Check current price
Fiction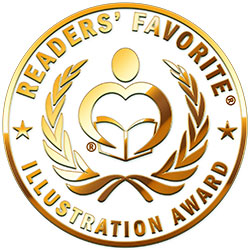 Reviewed by Faridah Nassozi for Readers' Favorite

The Cavern of Promise is the third and final chapter in the Giants in the Land trilogy by Clark Rich Burbidge. Thomas and Herdshepherd's journey to the western lands is cut short by an ambush in which Thomas is captured. Although left for dead, Herdshepherd's purpose is not finished and, with the guidance of Rachael (deceased wife of Thomas), he will serve to aid the living. The attack on Thomas and Herdshepherd threatens the peace that was delicately crafted after a deadly battle that left behind a millennium-long rift between the giants. From here on, every party must tread carefully if there is to be any hope of peace prevailing. While Earthwatcher and Forestmaster make the sad journey back home with Herdshepherd's remains, Rose, Marcus and Tom set off on a near suicidal mission to rescue Thomas. Thomas's people are racing against the clock to rescue him from the hands of the ruthless king of the western lands and to do so without any major disruption to the fragile peace. Thomas will face a most trying time at the hands of the king, but will emerge from his trials as the beginning of hope for the oppressed people. But first, he will have to survive a deadly match against a most vile of giants. Only then will there be hope for all - a journey to the mythical Cavern of Promise hangs in the balance.

Just as in the first two books, Clark Rich Burbidge's work in this final part of the Giants in the Land trilogy is simply incredible. The Cavern of Promise brings an amazing story to an end in a most fitting way. Clark Rich Burbidge's skill comes through in every bit of the story including such aspects as the carefully selected character names that strike a delicate balance between matter of fact and elusive mystery; defining each character's place and purpose in the land, but with a hint of something more. The Giants in the Land trilogy is a profound read that goes beyond the amazing story telling to share invaluable lessons. Man has a lot to learn from the story, including such lessons as to always choose love over hate and peace over war, and to always hold on to hope, even in the most trying of situations. Our leaders could learn so much from the doctrine of The Way of Things, as would all of us. I was most profoundly touched by this statement uttered by a grieving father who chose peace over avenging his son: "What good does hate and revenge do if the result is that I become what I hate?" These words will forever ring loud in my mind. If you have read book 1 and 2 of the Giants in the Land trilogy, you will definitely have to read this remarkable conclusion to the story, and if you have not, you are missing out on a truly worthy fiction fantasy read.
Quack!
A Fowl Love Story
Paul Burton
2015 Illustration Award
48 Pages
Check current price
Fiction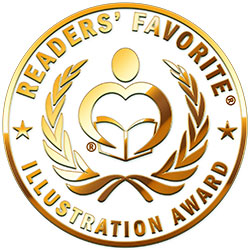 Reviewed by Jack Magnus for Readers' Favorite

Quack!: A Fowl Love Story is an inspirational graphic novel written by Paul Burton. It's the story of Elena, an eight-year-old girl, whose life is lived under a fog of doubt and fear. Everywhere she goes, she carries along that stifling fog. One day, she meets a duck who makes her smile, and suddenly the fog begins to lift. They become the best of friends, and splash and play in the water together. Elena becomes happy for a while, but then her old doubts and fears begin to resurface, and Elena finds herself trapped in the fog again. When she looks for her friend the duck, he's nowhere to be found.

I've been smiling ever since I sat down and read Quack!, Paul Burton's inspirational graphic novel. I loved the pen and ink artwork and designs that adorn each page. There are fabulous curves and scrolling, and the equations Elena uses to try to understand life are very appealing to the techie side of me. While I'm not usually overfond of rhyming stories, Burton's rhymes are playful, flowing and never forced -- and they work brilliantly with the illustrations. I had at first thought that Quack! was a children's book, especially given Elena's age, and I wouldn't hesitate to share it with a child, but it's much more than that. Its gentle, unassuming appeal is meant, I think, for people of all ages, even those who carry about their own fog, or, perhaps, especially for them. Quack!: A Fowl Love Story is marvelous, and it's highly recommended.
But By the Chance of War
Richard Charles Lyons
2014 Illustration Award
484 Pages
Check current price
Fiction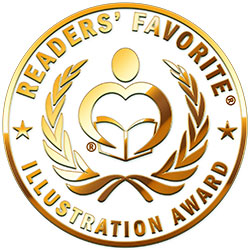 Reviewed by Michelle Robertson for Readers' Favorite

But By The Chance of War by Richard C. Lyons is a poetic novel written in theatrical form, introducing readers to the concepts of poetic writing, war, and human nature. But By The Chance Of War consists of four chapters written as pieces in a play, each presenting a different era of war. This introduces readers to the impulses human nature brings when conflicted with the experiences of war or just the mere thought of it. Each chapter or play piece provides references such as a map, details on the location, and who is going to be present and, of course, an overview of the scene for readers to vividly create their own scenery.

The first piece begins in the year of 515 C.E. when two armies fight in India. The second piece begins in 1759 at Fort Niagara involving the French and English armies. The third piece begins in 1918 France, during World War 1 but features soldiers of many countries such as Germany, Ireland, South Africa, and Australia. The fourth piece begins in present day Jerusalem when the United States and Israel together face a nuclear blast.

But By The Chance Of War is a book that will cause readers to reflect upon emotions and expectations of how they ultimately see the world. The author offers a in-depth look into human nature and its connection to and hunger for war over time. The book is over 480 pages long, thus making it a read that cannot be rushed or skimmed due to its size and also its uniquely written style. A reader that is not interested in the theater or not familiar with poetry perhaps will not find this book for them. Readers who have studied or are interested in military history, psychology, and theatrical poetry will enjoy But By The Chance Of War immensely. Bravo, Richard C. Lyons.
Contact Author -