Compounding Your Confidence
Strategies to Expand Your Opportunities for Success
Jill J. Johnson
2018 Finalist
130 Pages
Check current price
Non-Fiction - Motivational
This international award-winning bestseller that resonates with all ages is earning rave reviews from who readers call it "A Mentor in a Book."
International Book Awards - Finalist in the Career Category
National Indie Excellence Awards - Winner of the Career Category
National Indie Excellence Awards - Finalist in the Motivational Category
Independent Press Award - Business Motivational Distinguished Favorite
Pinnacle Achievement Award - Best Book in the Self-Help Category
Readers' Favorite 5 Star Review
Confidence is a significant life skill necessary to achieving any level of personal or professional success. Yet confidence is often an elusive characteristic. Most people believe that you are born with confidence--either you have it, or you don't. Lack of confidence holds many people back from even trying to reach their goals or achieve their dreams.
What if there was a way for you to build your confidence?
What if you could learn how to believe in yourself so you could leverage all your skills and talents?
What if you could make a difference in your community or become a leader within your organization?
You can ... In Compounding Your Confidence, management consultant Jill Johnson helps you understand how you can develop your confidence. She will show you how building your confidence enables you to reach your full potential.

Jill knows exactly what it takes to build confidence over time as she has risen from modest beginnings to earn wide acclaim and inductions into two business halls of fame. She shares the same struggles and fears we all face as we aspire to wanting something more for our lives.

Compounding Your Confidence is a concise blueprint for confidence building and a must-read for anyone who wants to succeed. It is packed with humor, stories and wisdom.

You'll gain valuable insight and learn practical strategies you can implement immediately to help you build and believe in your own abilities. You will understand how the compounded impact of taking small bold actions can morph into amazing opportunities that can transform your entire future.

As your confidence compounds, you'll find you can achieve vastly more than you ever dreamed was possible.
Sergeant to CEO
A Foster Kid's Lessons in Family, Fidelity, and Financial Success
Sean P Jensen
2018 Honorable Mention
242 Pages
Check current price
Non-Fiction - Motivational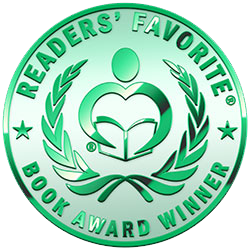 Climbing his way out of the foster care system and into the Marine Corps, Sean P. Jensen rebuilt his life to include a loving wife, family and the rediscovery of a Hawaiian heritage that illuminated his past, his character, and his way forward. Part of that way forward was founding Polu Kai Services.LLC in 2002, a construction and environmental services company that he grew from an initial investment of $1,600 to an Inc. 500 competitor that handles millions of dollars of government contracts. Though Polu Kai Services, LLC endured trouble that seemed terminal several times, learn how Sean leveraged his military training to navigate his fledgling company through those rough storms and into clearer seas.
Hidden Treasure
How to Break Free of Five Patterns that Hide Your True Self
Alice McDowell, PhD
2018 Bronze Medal
253 Pages
Check current price
Non-Fiction - Motivational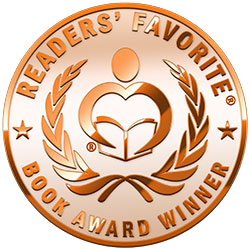 2018 Readers' Favorites Book Awards Bronze Medal in Non-Fiction―Motivational
National Indie Excellence Awards Winner - Personal Growth

National Indie Excellence Awards Finalist - Self-help

Body, Mind and Spirit Awards Finalist - Spiritual Psychology and Self-help categories


Do you long to live a more authentic life but feel you might be getting in your own way? In Hidden Treasure, author Alice McDowell reveals five personality patterns that cause unnecessary suffering and block individuals from living a full and radiant life. These patterns can be so ingrained that they influence body shape and even who a person thinks they are. Through a series of exercises, compelling true stories, fun cartoons, and spiritual insights, McDowell offers individuals and groups an opportunity to learn about―and break free of―these patterns. She provides guidelines for readers to join or create a Hidden Treasure group for ongoing exploration. No matter a person's age or background, Hidden Treasure can light the way to soften and heal these patterns―and restore your true self and spiritual identity in the process.
18 Steps to Own Your Life
Simple Powers for a Healthier, Happier You
Keith McArthur
2018 Silver Medal
128 Pages
Check current price
Non-Fiction - Motivational
Do you need a guidebook for life?
Do you struggle with how to be
happy and healthy
, have
amazing relationships
, and achieve your
biggest goals and wildest dreams
?
Keith McArthur did.
But after a
brush with death
and a
life-changing gift
, he resolved to learn
how to be human
.
18 Steps to Own Your Life is his blueprint.
With
easy, actionable tips
on everything from getting a better night's sleep to connecting instantly with others, this is a concise but comprehensive instruction manual for a
healthier, happier you
.
This step-by-step guide to being human teaches:


Why owning your life isn't about big changes, but taking a million tiny steps in the right direction


Three foods you should eat more and three foods you should avoid


How to train yourself to be grateful in the most challenging of situations


How to identify and eliminate the toxic people in your life


Why you need to stop complaining today – and how to do it


Why happiness is impossible without growth


BONUS: You'll also get instant access to free bonus content including worksheets, activities, MP3s, and an ebook with 7 Bonus Steps to Own Your Life.
Harness the tools to instantly transform your life by clicking the "Buy Now" button at the top of the page.
Elevate
An Essential Guide to Life
Joseph Deitch
2018 Gold Medal
350 Pages
Check current price
Non-Fiction - Motivational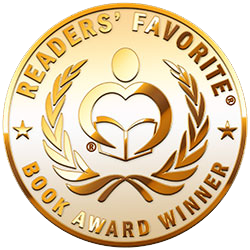 Award-Winning Finalist in the Self-Help category of the 2018 Best Book Awards sponsored by American Book Fest 
2018 Living Now Awards - Gold in Personal Growth and Self-Help
2018 Readers' Favorite Awards - Gold in Non-Fiction Motivational
Amazon Best Seller in Happiness, Personal Transformation, and Motivational
A modern world that is bursting with data can often make us feel even more lost as we struggle to find meaning and look for the answers to life's mysteries. Joseph Deitch shares his lifelong pursuit of wisdom and growth in an accessible, practical, down-to-earth gift to his readers.
Elevate
is a celebration of life and the potential that exists for all of us. It provides both answers and insights as it links awareness and action, East and West, ancient and modern, spiritual and scientific. It offers a formula for turning frustration into fascination and provides a universal framework for what works and why, what to do . . . and why we don't.
Running on Empty
The Irreverent Guru's Guide to Filling Up with Mindfulness
Shelley Pernot
2017 Gold Medal
200 Pages
Check current price
Non-Fiction - Motivational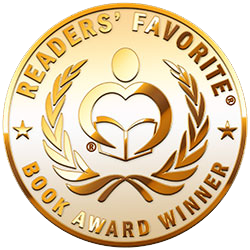 A Self-Help Book that Makes Mindfulness Easy
Mindfulness. Schmindfulness. It's everyone's favorite buzzword these days. But what does it really mean for us non-monks who don't have the luxury of a serene home and a fancy meditation mat? How can we ordinary folks apply mindfulness to our over-scheduled, over-stuffed lives? And why do we even want to?
Running on Empty takes a practical and provocative stance that busts through the myths about mindfulness that get in your way of personal growth and happiness. Readers will learn, among other things:
- How to free oneself from judgment
- Tools for creating the life you really desire
- Tips for mastering work/life balance
- Meditation techniques that work for anyone
- Why Yoga is better for you than yogurt
- How to transform technology from mindless foe to mindful friend
If you want a more balanced and purposeful life, Running on Empty is the self-help book that can jumpstart your journey from boring to boundless.
Travel as Transformation
Conquer the Limits of Culture to Discover Your Own Identity
Gregory V. Diehl
2017 Silver Medal
156 Pages
Check current price
Non-Fiction - Motivational
When you travel to a foreign place, do you experience this new life as your old self? Or do you become a new version of you? 

From living in a van on the streets of San Diego, to growing chocolate with indigenous tribes in Central America, to teaching in the Middle East and volunteering in Africa, bestselling author Gregory V. Diehl has followed a worldly and unconventional path through life. Leaving his California home as a teenager, he fully immersed himself, living and working, in 45 countries across the globe--all by age 28. In Travel as Transformation, he puts his diverse cultural experiences on display and asks the reader to question how their own identity has been shaped by the lifestyle they live.

As you delve into Travel as Transformation, you will learn just how profoundly solo travel can influence your perception of yourself. Diehl teaches aspiring solo travelers, vagabonds, and nomads to let go of their internal inhibitions and former sense of self. To encourage world wanderers to embrace change, he shares his own stirring experiences of transformation across Costa Rica, China, Morocco, Armenia, Iraq, Monaco, Ecuador, and more. By embarking on this nomadic journey alongside him, you will learn to examine all of humanity through unbiased eyes and discover all that lies just beyond your backyard. A new, vast cultural experience awaits.

To travel alone with a truly open mind is to forget who you were when you started. It is to be constantly born anew, and identify with ways of existence you did not know were possible. Travel as Transformation will give you the wisdom, the inspiration, and the resources to conquer the limitations placed on you by your home culture. It's time to take advantage of everything the world has to offer and become everything you can be. 
Epic Sexy You
No Limits. No Rules
Morgan E. Field
2017 Bronze Medal
364 Pages
Check current price
Non-Fiction - Motivational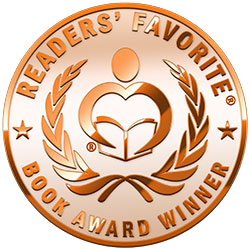 It's time for YOU. Create your own Epic Sexy Life. Fall madly deeply in love with yourself. Create a you that LOVE being, and a life that you LOVE living. A life filled with endless Epic adventures, and look and feel Sexy doing it all. No Limits. No Rules. A life where anything is possible. And yes, I do mean anything. What the hell are you waiting for? The time is NOW. Let's make it happen!
The Model T in Me
Sarah Newberg
2017 Honorable Mention
92 Pages
Check current price
Non-Fiction - Motivational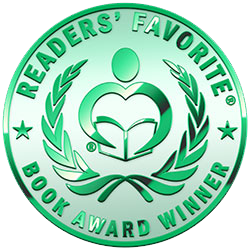 The Model T in Me is about a girl and the love for her dad that continues in the most unexpected way after he dies. Ride along with Sarah on her adventures learning to drive the Model T. There are many bumps along the way, but she overcomes them, and unlocks a passion inside her for the Model T that she didn't know she had.
Proud American
The Migrant, Soldier, and Agent
Sergio Tinoco
2017 Finalist
278 Pages
Check current price
Non-Fiction - Motivational
The writing was thought-provoking, and I enjoyed the little instances of humor that were thrown in.
The Hungry Monster Book Review
During an era of contentious debate about immigration, especially regarding immigrants from Mexico, Tinoco provides a fascinatingly complex perspective as a first-generation American citizen.
Kirkus Review
This is a touching, heartfelt story of survival and overcoming struggle.
Michelle Dwyer, You First Review
This book is riveting and engaging from the first page to the last. I enjoyed every moment and honestly was sad when it was over.
Kathryn Bennet, Reader's Favorite
A well-told tale, Proud American is one of those stories that succinctly captures what it takes to succeed as a migrant in the United States.
Arya Fomonyuy, Reader's Favorite
Contact Author -