The Reluctant Ninja
How A Middle-Aged Princess Became A Warrior Queen
Cheryl L Ilov
2022 Bronze Medal
Kindle Edition
Check current price
Non-Fiction - Drama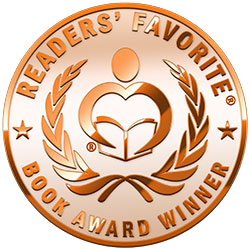 Reviewed by K.C. Finn for Readers' Favorite

The Reluctant Ninja: How A Middle-Aged Princess Became A Warrior Queen is a work of non-fiction in the memoir and inspirational writing subgenres. It is intended for the general adult reading audience and was penned by author Cheryl L Ilov. In this explorative and motivational work taken from her real life, the author explores the transition of personality when, in her mid to late forties, Cheryl experienced traumatic events leading to severe PTSD and mental health issues. After the art of Japanese martial arts is suggested to her as a healthy outlet and coping mechanism, her life begins to change for the better again.

This truly empowering book explains the many benefits of martial arts practices, as well as gives readers the chance to tune in with author Cheryl L Ilov and share her raw account of the lasting and damaging effects which PTSD can have on your life. No matter where you started from, this is a work that proves how anyone can make those incredible shifts in capability, confidence, and emotional resolve, and this particular work really sells the ninja lifestyle too. Another feature of the work that I really enjoyed was its general tone, which balances the elements of the technical, personal, and emotional perfectly. It is a book that highlights the power of the human spirit whilst also being a really motivational how-to guide. Overall, The Reluctant Ninja is a unique and engaging memoir that will certainly enthrall its readers whilst also tugging their heartstrings. A recommended read.
An Impossible Life
The Inspiring True story of a Woman's Struggle from Within (The Impossible Series)
Sonja Wasden and Rachael Siddoway
2022 Gold Medal
326 Pages
Check current price
Non-Fiction - Drama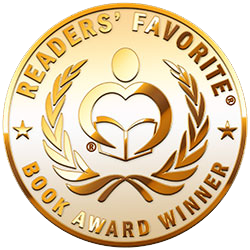 Reviewed by Emma Megan for Readers' Favorite

This is a remarkable memoir that captures the life story of Sonja Wasden, a strong and beautiful woman who has a mental illness that affects every area of her life, including the people around her. Rachael Siddoway writes for and about her mother and the harsh reality of mental illness and how it impacted their family. The purpose of this memoir is to make people aware of the struggle and pain that mental health disorders inflict on a person, to help people understand how important it is to show more compassion. An Impossible Life: The Inspiring True Story of a Woman's Struggle from Within (The Impossible Series) by Sonja Wasden and Rachael Siddoway follows Sonja Wasden as she constantly fights suicidal thoughts, denial, excruciating pain, fear, panic, and guilt.

An Impossible Life by Sonja Wasden and Rachael Siddoway is a riveting memoir well worth reading as it's rich in detailed descriptions of the darkest moments of a devoted mother. Sonja and Rachael let readers enter the mind of an individual who constantly loses touch with reality and feels immense emotional pain that triggers obsessive suicidal thoughts due to her mental illness. Rachael Siddoway perfectly captures Sonja's twisted perception of reality and her mindset. Sonja's strength to go on with her life despite it being too painful to continue highly impressed me. Thus, I recommend An Impossible Life as it's well-written and impactful enough to inspire compassion and raise awareness for those suffering from mental health disorders.
Voices from the Fallen
True Stories of Addiction, Grief, Recovery and Courage
Michael K Tourville
2021 Finalist
174 Pages
Check current price
Non-Fiction - Drama
Reviewed by Vincent Dublado for Readers' Favorite

Eight different individuals who all have their own share of battling their substance use disorder are the highlights of Michael K. Tourville's Voices from the Fallen: True Stories of Addiction, Grief, Recovery and Courage. On a very up close and personal level, these eight people pour out their hearts and minds to reveal their bold and eye-opening confessions on the anatomy of their addiction, what they gained, what it took in return, and their path to salvation. It also includes perspectives from friends and families and the necessary intervention to curb their addictions. These are keen accounts of a naked reality that most of us are afraid to address, yet it prods us to face such reality because tomorrow someone you know or love might become one of the Fallen, too.

Like journalistic reportage, Michael K. Tourville writes these stories that expose the hard truths and common misconceptions about addiction ranging from pills to heroin and alcohol. It is a testament to the fact that anyone can fall prey to addiction, thereby getting rid of any stereotyped images commonly associated with substance addicts. Consider the case of Bart, for example. He is blessed with all the wonderful things in life until alcohol addiction drives him out of Paradise. This book is a reminder that there is no magic formula that will help our loved ones stop their addiction. It is what makes Voices from the Fallen an imperative must-read book for anyone to understand that addiction can take its toll on anyone regardless of gender, race, financial status, and religion. If this work has opened your eyes to the necessary steps that you can take to help someone you know who is battling with addiction, then Tourville has not written in vain.
Big Mike, Uncle Dan, and Me
How I Beat 20th Century New York State's Most Corrupt Political Machine
Dr. Paul Van Buskirk
2021 Honorable Mention
258 Pages
Check current price
Non-Fiction - Drama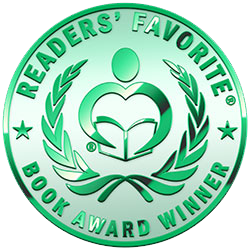 Reviewed by Divine Zape for Readers' Favorite

Big Mike, Uncle Dan, and Me: How I Beat 20th Century New York State's Most Corrupt Political Machine by Dr. Paul Van Buskirk is a political memoir that captures a strong moment in US politics - how a college professor and engineer beat the odds and took leadership to liberate his upstate municipality from decades of political corruption. Moving away from his Republican views, Dr. Paul Van Buskirk set out to orchestrate the change that was badly needed for his municipality. Rallying behind the Citizens Party, he defeated the Dems' political machine in 1963. The book is a compelling story that explores what it took to rid a municipality of the corrupt political machine.

In a well-written book brimming with US history, the author demonstrates with intelligence and skill how politically corrupt systems work and then shares the story of how he beat them. Readers will appreciate the importance of strategy and effective organization in this book. Dr. Paul Van Buskirk brings the setting in New York to life, taking readers through locales, and places like the Big Mike restaurant where corrupt politicians met to eat and drink, and Tammany Hall in Manhattan, which was once the headquarters of New York's most corrupt political machine. The writing is crisp and readers will enjoy the author's descriptive style and the irresistible narrative voice. Big Mike, Uncle Dan, and Me provides interesting episodes in the life of the man who defeated the corrupt political machine in his state and reformed the system for a more progressive form of leadership. Brilliantly written and utterly inspiring, Van Buskirk's beautiful prose and his storytelling skills transform the book into a page-turning narrative. It is as entertaining as it is relevant, an eye-opening story that sets an example for any successful revolution.
Silent Voices
A true story of one family's tragedy and journey toward acceptance, grace and forgiveness
Debbie Nau Redmond
2021 Bronze Medal
260 Pages
Check current price
Non-Fiction - Drama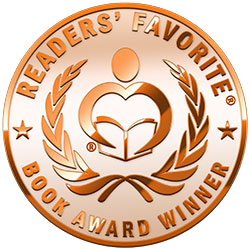 Reviewed by Cheryl E. Rodriguez for Readers' Favorite

Silent Voices by Debbie Nau Redmond takes readers into the world of mental illness. Debbie is a teenager, full of life and hope of what high school will bring. She is the youngest child of a very large family. The Nau family is devoted, caring, your average middle class family. Surrounded by the beauty and tranquility of the Colorado Mountains, one would think their life was perfection. However, an unseen disastrous world awaits them. After Debbie's brother, Ricky, is dishonorably discharged from the Navy, he returns acting very strangely. Ricky's coming home changes all of their lives forever. Debbie shares the tragedy, the fear, the stigma, the guilt, and the continual uncertainty of living with a brother diagnosed with schizophrenia. This disease not only manipulates the minds of its victims, it leaves a trail of collateral damage in its wake.

Debbie Nau Redmond openly shares her memories in her memoir Silent Voices. This narrative brings awareness to the world of mental illness. It gives a firsthand account of how schizophrenia attacks its victims and the disruption it causes within the family dynamic. My father was diagnosed as a paranoid schizophrenic in the early 1970s. It was very easy for me to relate and empathize with Redmond's story. She shares pivotal moments in time, as if they were yesterday. But, she also mentions that some memories are blurred due to the trauma. Redmond educates the reader about mental illness. She is bold and candid as she reveals the emotional upheaval of her family. When living with a schizophrenic, everyone suffers. This is an amazing story of family devotion. Silent Voices is an account of tragedy, forgiveness, and restoration. Debbie Nau Redmond honors her family by sharing their story.
Truth Gives Strength To Wings
It's All in the Journal
Katy Sudano and Ginger Green
2021 Silver Medal
302 Pages
Check current price
Non-Fiction - Drama
Reviewed by Asher Syed for Readers' Favorite

Truth Gives Strength To Wings: It's All in the Journal by Katy Sudano and Ginger Green is the harrowing non-fiction memoir of a girl who, with all odds stacked against her, was able to fly. The book begins with the heartbreaking revelation that young Sydney was being sexually abused, repeatedly, by her step-father. Worse still, her mother was witness to an unconscionable act and through a blend of denial and about-face is somehow able to sweep it under the rug. By all outward appearances, Sydney was living a life of style and luxury. Internally, she was emotionally ravaged in ways that few are able to overcome to survive. Her family and those she thought loved her harbored a secret disgust through flagrant and unapologetic victim-blaming. Her life goes from bad to worse when a volleyball match ends with a violent assault and a future that appears to further a bleak existence as she tries to flee an abusive husband with her toddler son.

First and foremost, Truth Gives Strength to Wings is a story of courage. Katy Sudano has lived fifty lives and survived them all, which is an overwhelming accomplishment on its own. Even more astounding is that she has parlayed her pain into a book that will speak volumes to others who are trapped in similar circumstances, and has devoted her life to advocacy. The writing is engrossing and relatable even when the situations cannot possibly be. The reliance on a secret imaginary friend, Zoryia, to carry her through the worst storms provides an interesting alternate look as Zoryia morphs into an alter-ego and acts as a source of refuge through the darkest moments. This is an incredible book and a truly inspirational journey that will be enjoyed by all those brave enough to pick it up.
Rescue Matters
Four years. Four thousand dogs. An incredible true story of rescue and redemption.
C.J. English
2021 Gold Medal
291 Pages
Check current price
Non-Fiction - Drama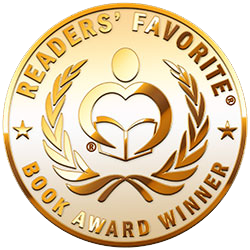 Reviewed by Tammy Ruggles for Readers' Favorite

Rescue Matters by C.J. English is a wonderfully inspiring book about saving lives and redeeming souls. It takes a big heart and great commitment to rescue four thousand dogs in four years, and sacrifices were made, as North Dakota deputy Keith Benning can attest. It started for him with a starving dog named Grace and grew from there. Through a broken marriage, losing a fellow officer, and near-death, lives of dogs were spared. The numbers boggle the mind. Seventy rescue dogs in his garage monthly, but thanks to his efforts and those of his small staff of volunteers, thousands of dogs have been saved, and thousands more will be saved in the future. Rescuing animals is a calling, and this book demonstrates that to the fullest. You'll be moved and inspired to take action yourself, thereby showing mercy and kindness toward helpless creatures in need.

C.J. English presents true rescue stories and uses a personal touch in her writing that will move you to tears and motivation. In this work of nonfiction that reads like a well-plotted drama, you'll hear about Gypsy, Chance, Smokey, etc., and Turtle Mountain Animal Rescue. I like the energy and heart of this book and the attitude "I'm all for thoughts and prayers, but I'm more for policy and change." You'll read about the challenges animal rescuers face, understand more about animal overpopulation, and will come away wanting to do more, prompting you to realize that you don't have to wait around for someone else to make some changes--you can do something yourself. I appreciate the honesty that the book offers, but trigger warnings may apply for the maltreatment of animals. The accompanying images add so much character to the overall story. The writing is dramatic, gritty, and heartbreaking, but not overly done, in just the right amount and places because real-life rescues don't need a lot of dressing up; they speak for themselves. If you love stories of compassion and commitment, Rescue Matters by C.J. English is a must-read and would make an excellent movie.
The Pale-Faced Lie
A True Story
David Crow
2020 Gold Medal
358 Pages
Check current price
Non-Fiction - Drama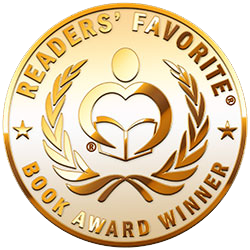 Reviewed by Viga Boland for Readers' Favorite

I'm going to go out on a limb here and tell you that The Pale-Faced Lie by David Crow is one of the most enlightening and entertaining true stories I have ever read. Crow's memoir of what it was like being raised...if one can call it that...as a Cherokee amongst the Navajos was impossible to put down. His ex-con father, Thurston, was a master manipulator, a child and spouse abuser, and the last person deserving of the love and loyalty David and his siblings gave him. But then, when you live in fear of both physical and mental abuse, it's amazing how resilient you become and how much you can take. David took a lot of abuse, but sadly, not just from Thurston. His small stature and huge insecurity made him the target of classmate and community bullies. But despite the abuse, David had a wild, naughty, yet somewhat endearing capacity for pulling pranks on everyone, from his peers to his teachers. Thurston encouraged this naughtiness in him and David would do it, hoping that his father might just love him a little better. All it really achieved was having Thurston make David an unwilling accomplice in his criminal activities.

Crow's accounts of these pranks are often hilarious. You can't help but smile, even though what he and his younger brother pulled off bordered on vandalism and was often dangerous. Thanks to the occasional adult who recognized what David was living with, and the heights to which David could rise once away from his father's nastiness, David came out on top and today enjoys success as do, surprisingly, his siblings. Talk about rising from the ashes! The Pale-Faced Lie is impossible to capture in a short review. The storyline and the characters are unique. The style is simple and straightforward. Every page brings new action and excitement, delivered with easy dialogue and sincerity. If you're looking for an absorbing and touching read during this time of physical isolation, grab The Pale-Faced Lie today.
Malibu Burning
The Real Story Behind LA's Most Devastating Wildfire
Robert Kerbeck
2020 Silver Medal
262 Pages
Check current price
Non-Fiction - Drama
Reviewed by Christian Sia for Readers' Favorite

Malibu Burning: The Real Story behind LA's Most Devastating Wildfire by Robert Kerbeck is a heartbreaking story that captures one of the devastating events in LA County, CA. The Woolsey Fire, which started in the mountains above Malibu in the early morning on Friday, November 9, 2018, turned out to be the worst fire LA County has ever seen and one of the most destructive blazes in California history. The author gives a first-person witness account of the fire and how it affected the earthly paradise of multi-million-dollar mansions and home to celebrities. Readers are pulled in from the very first page as they read about the author and his family's shock and experiences. A disturbing sense of danger grips readers from the very start of the story and follows them as they turn from page to page.

Malibu Burning is a poignant memoir that shows every indication of a well-researched work. The author weaves his personal experience of the tragedy into the narrative and gives readers an understanding of the pain of survivors and the loss that many experienced, including celebrities like Julia Roberts, Bob Dylan, and many others. In this book, the reader encounters a community united in tragedy with people who fought for their lives and their loved ones. The opening lines give a strong warning that already prepares the reader for the horrific experience to come: "Few things in this world will forever change you like the terror of thinking you're about to be burned alive in front of your kid." Robert Kerbeck writes in a voice that is compassionate and gripping. This book documents one of the life-changing moments in the history of Malibu.
Heart of Steel
Based on a True Story
Kevin D Miller
2020 Bronze Medal
Kindle Edition
Check current price
Non-Fiction - Drama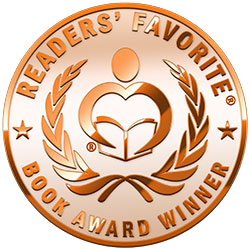 Reviewed by Trudi LoPreto for Readers' Favorite

It was an experience of joy, sadness and of family love that made reading Heart of Steel by Kevin D. Miller unforgettable. We meet young Stanley Pulchalski, his brothers, sisters, mom, and dad and share in their life experiences right alongside them. Heart of Steel starts in the early 1920s in a farmhouse where we meet Stanley at the young age of 12 and we share his life until his death in 1985. We cry along with Stanley as he is put into an orphanage and find joy when he works hard to make a better life for his siblings Frank, Sophie, Annie, and Michael. We suffer the ups and down of young love as he courts Emma Mae. We meet the people he works for and the enemies he makes along the way. Stanley never loses hope, drive, and determination through the good times and the bad.

Heart of Steel is the true story of Stanley Miller and it is hard to find a more realistic tale that will touch you deeply. Kevin D. Miller has written of abuse, murder, prohibition, life on the farm, pain, suffering and joy with so much heart and feeling. I felt as though I was sharing a story with a friend and felt all of Stanley's emotional ups and downs with him. I cried, I laughed, I worried and I couldn't stop reading Heart of Steel because it is just a really good book. Heart of Steel covers so many genres and is good reading for the young, the old, male and female – just about everyone should read this book.
Contact Author -