The Injustice System
It Could Happen to You
Ronarose Train
2022 Finalist
225 Pages
Check current price
Non-Fiction - True Crime
Reviewed by Viga Boland for Readers' Favorite

Before I even read The Injustice System by Ronarose Train, my perceptions of the fairness of the judicial system weren't positive. Oh, how this biography supported my misgivings and how unfortunate for Sam Gray, falsely accused of major financial crimes, that he believed justice would prevail. He truly believed he and his wife would be exonerated. After all, they were innocent! When the government froze the Grays' bank accounts and other assets, they were forced to settle for using a public defender. Because Sam believed so ardently in the justice system, and lying via a plea bargain was against his moral code, he refused to accept said plea bargain. That decision, combined with the disinterest of that public defender, landed both Sam and Marilyn in jail. In Sam's case, incarceration lasted 10 years!

What I learned from Sam's biographical account was eye-opening: heaven help anyone who is unfairly implicated in a crime! But what impressed me most about Sam's time in prison was how he turned it into a positive, not just for himself but for other inmates. This is the best takeaway from reading The Injustice System. Before this book, my perceptions of jail were limited to TV shows and movies…for the most part, pretty horrifying. But, just as Sam did, I met some surprisingly good people inside the various prisons where he served time. Sam's stories about those people are heartwarming and through Sam's conversational, sometimes even humorous accounts, Ronarose Train has made the chilling aspects of incarceration more bearable by focusing on human kindness and offering hope. Treat yourself to a very different and important true story. The Injustice System is a must-read!
Under a Full Moon
The Last Lynching in Kansas
Alice Kay Hill
2022 Honorable Mention
356 Pages
Check current price
Non-Fiction - True Crime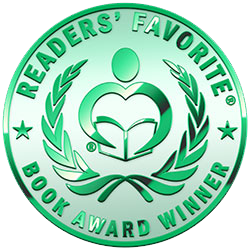 Reviewed by Michael John Leisegang for Readers' Favorite

Alice Kay Hill's sad and tragic Under a Full Moon is set in the early settler times of the American Mid-West. It is a story of pioneering times, of hardships, and ordinary folk attempting to make a living off the land. These were hard times, and the families were very large. There was increasing pressure on families to create proper shelter for their families and to discover the best ways to produce sufficient food and produce to feed their families as well as to be able to take to the market to make a living. Several of these families are well-documented in the book, but especially the families of the main characters in this true crime story. The main character, Richard Read, had suffered several life-changing events as a child, and this caused him to become more reclusive as he grew up. He had grown into a giant of a boy, and he possessed immense physical strength. He was belittled and taunted as far as he went, mostly due to his stature and his preference for solitude. Richard found shelter for his soul through solitary activities such as working the family farm and tending to the farm animals, which allowed him to keep out of harm's way from other humans. His speech was slow and measured, which led to many misunderstandings with others. The results of him not being socially acceptable form the basis of how he lived his life, and the disastrous events that took place in his adult years.

Under a Full Moon is one of those books that you simply cannot put down once you start reading. It is almost impossible to think that the story is a real one; true crime at its best. Alice Kay Hill has done some excellent research into the families involved in the story, and the detail assists to put into perspective the hardships these pioneers faced for their survival on the land they had adopted as home. The author's use of language as spoken by these people makes the story an interesting read, and it helps the reader to understand the level of education provided then as opposed to other higher priorities such as working the land. The story is told by various members of each family and the reader puts into perspective the events and family news as told by the various storytellers. The style is not easy-going, but it is fitting for the harsh times these folk experienced. The reader forms an immediate view in their mind of what the towns and farms looked like, and sometimes even a view of what the characters looked like. Major events like severe weather conditions, or even a fight among the characters, are well-described, and add spice to the main story.
Gunrunner
Mario Oliveira, Keith Knotek
2022 Bronze Medal
218 Pages
Check current price
Non-Fiction - True Crime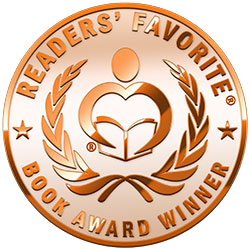 Reviewed by K.C. Finn for Readers' Favorite

Gunrunner: The Mario Oliveira Story is a work of non-fiction in the true-crime subgenre. It is aimed at mature readers and was penned by author team Mario Oliveira and Keith Knotek. The book follows Boston Detective Mario Oliveira as his investigation into a string of gang-related crimes results in his own tragedy. As he fights for his life after receiving six gunshot wounds, Mario flashes back over his investigation into arms dealer Matt Kramer and his partnership with ex-gang member Leon, which saw the pair enjoy major successes before the criminal elements they were pursuing decided to fight back.

This book depicts an incredible journey of an inspiring individual as their commitment to the ideals of law enforcement and community service sends them on an incredible journey to fight back against gang violence, which ends in a tragedy that nearly tears his life apart. Mario Oliveira's journey after the attack that came so close to claiming his life is inspiring, and the prose employed by Oliveira and Keith Knotek in this book manages to walk the fine line between authentically depicting a traumatic experience and inspiring hope in the aftermath. The way the book charts Mario's experiences before, during, and after the attack is simply sublime as he constantly fights to survive and do what is right for his city. Overall, Gunrunner is a book that will challenge readers with the harsh life and death reality for those on the front lines of law enforcement, but it is also an insight into an extraordinary member of the police and the fraternity that exists between those who have pledged to protect and serve.
Scrapped: Justice and a Teen Informant
The Real Story of Heidi Allen's Kidnapping
Lisa A. Peebles and John O'Brien
2022 Silver Medal
485 Pages
Check current price
Non-Fiction - True Crime
Reviewed by Susan van der Walt for Readers' Favorite

In Scrapped: Justice and a Teen Informant, Lisa A. Peebles and John O'Brien investigate the abduction of Heidi Allen on the early morning of Easter - April 3, 1994 - from the store where she worked. Despite no evidence linking them to the crime, two brothers, Dick and Gary, are charged with kidnapping and brought to trial. Records found Dick was the last person to buy from the store before Heidi's kidnapping. Ironically, he was found not guilty, but his brother Gary was convicted and sentenced to 25 years to life. It is clear early in the book that Gary is innocent. Lisa and John's investigation shows the incompetence of the Oswego County Sheriffs' department, ignoring critical leads, misplacing vital documentation, and twisting evidence to fit their theories. And even the judges conspire to protect the system instead of ensuring justice.

This book is not an easy read. At 64 years, Gary has been in prison for 22 years. Lisa is in a race against time to prove Gary's innocence as his health deteriorates. She repeatedly loses in court despite endless hours scrutinizing all the information and evidence. But even when Lisa Peebles and John O'Brien discover the truth about Heidi's kidnapping, she has no legal way to have Gary acquitted and the real culprits prosecuted. In the end, there was no justice for Heidi Allen or Gary, an innocent man who died in prison. Scrapped: Justice and a Teen Informant is an extraordinary book and will suit readers who love true stories, court dramas, and root for the underdog.
The Evil I Have Seen
Memoirs from the case files of Det. Lt. Robert (Robbo) Davidson
Robert Davidson
2022 Gold Medal
Kindle Edition
Check current price
Non-Fiction - True Crime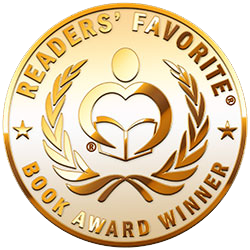 Reviewed by Ankita Shukla for Readers' Favorite

Evil has lurked among us since the beginning of time, but very few actually witness its gruesome and gutwrenching display of cruelty. In his career as a detective, Robert Davidson (aka Robbo) saw more monstrosity than most of us. In his memoir, The Evil I have Seen, Robert Davidson has described six gruesome true crime cases. This memoir is not for the faint of heart; it is not fiction so the reader does not have the luxury of waving away the disturbing cruelty of culprits, crediting it to the author's imagination. Case after case, the audience stands face to face with the worst and the most innocent of humans, wondering how could someone do that? Although each case was as unsettling as the next one, the one titled Jeff's Friends was beyond heartbreaking.

The Evil I have Seen by Robert Davidson is one of those books that will live with readers and even haunt them for a long time. By his own admission, Robert struggles with the evil that he had seen, even today. Each crime story, though presented with hard facts and pieces of evidence, is heavy with the author's emotions. The audience watches as the author switches gears from presenting facts and logic to reflecting on the victim's suffering, the culprit's soulless act, the lifelong heartache of the victim's friends and family, and the everlasting impact on the detective. The author's words are filled with a contagious passion. When he says, "It's not something we talk about -- people in law enforcement -- our nightmares, our anxieties, our fears of making a wrong decision in a split second," readers feel a palpable sense of dismay. Robert is an authentic writer whose sentiments rise out of the pages and touch the hearts of his readers. I highly recommend The Evil I have Seen by Robert Davidson.
United in Grief
The Tragic Story of Stephanie Scott's Murder and the Effect it had on the Small Town of Leeton NSW
Monique Patterson
2021 Finalist
214 Pages
Check current price
Non-Fiction - True Crime
Reviewed by Vincent Dublado for Readers' Favorite

Stephanie Scott was a 26-year-old teacher who moved to Leeton, New South Wales. A few days before marrying Aaron Leeson-Woolley, tragedy strikes when this bride-to-be goes missing. In Monique Patterson's crime non-fiction book, United in Grief: The Tragic Story of Stephanie Scott's Murder and the Effect it had on the Small Town of Leeton NSW, the author gives an account of what transpired behind Scott's disappearance and the harrowing confession from the man responsible for her death that left an entire community shocked and devastated. The culprit, school cleaner Vincent Stanford, was known for many wonderful things, but psychometric tests revealed that he manifested deeply entrenched faults in his personality. As for the small town of Leeton, the developments of the investigation will continue to leave them in horror and at a loss for words, as their community gets into the spotlight for the wrong reasons.

United in Grief is a moving and heartbreaking story, and Monique Patterson succeeds in reminding readers that evil can lurk in any corner and assume different forms. The narrative moves in a direct line, taking you step-by-step through the events that led to Scott's rape and murder. It also provides generous information on the profile of Stanford. Patterson motivates readers to ask: what type of human being would do something so heinous to another person? United in Grief is a gruesome real-life tale of murder with a considerable emotional impact, honoring the memory of a promising life that was snuffed out like a candle flame. True crime is more horrifying than its fictional counterpart, and this story proves it.

The Zodiac Revisited, Volume 1
The Facts of the Case
Michael F. Cole
2021 Honorable Mention
213 Pages
Check current price
Non-Fiction - True Crime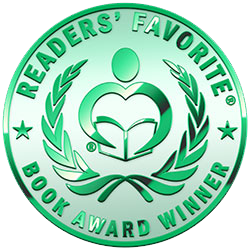 Reviewed by Jack Magnus for Readers' Favorite

The Zodiac Revisited, Volume 1: The Facts of the Case is a nonfiction, true crime book written by Michael F. Cole. The story of the Zodiac Killer is an exceptional one in the pantheon of serial killers. His saga is a mystery that remains unsolved five decades after he first appeared and continued to slaughter innocents, taunt the authorities, and share personal details with the press and the public alike. He first appeared on the scene in December 1968, and, in the ten months following, had launched attacks four times, leaving five victims dead and two others, who were left for dead, surviving grievous injuries. He continued to dominate the news cycles; however, through 1974, and, while authorities considered his death toll to be those five victims, the Zodiac claimed that he had dispatched 37 unlucky souls who had met him under unfortunate circumstances. Cole's work focuses on what he terms "Pillars of Principal Importance" in his investigation into the Zodiac Killer: the crimes committed; the letters sent by the Zodiac killer to the press and the authorities, over 20 letters in all; and the journalistic efforts of the Chronicle, the Examiner and the Vallejo Times-Herald in reporting the crimes and their interactions with the Zodiac.

Michael F. Cole's The Zodiac Revisited is a compelling and well-written story charting the odyssey of one of America's most enduring mysteries -- the Zodiac killer and the hold he had on the Bay Area for years. Cole brings the reader in close focus to each of the attacks, making them privy to details made public as well as those kept quiet to help the authorities discount fakes and copy cats during their investigations. His accounts of eye-witnesses and the surviving victims are fascinating and helped me understand more about this shadowy killer who terrorized the country and seemed oddly dependent upon the authorities and the press as he continued his rampages. Likewise, Cole's coverage of the ciphers the Zodiac sent and the efforts made by authorities and cryptologists alike to decipher them is fascinating. I appreciated the endnotes and images of victims, locations and the notes the Zodiac sent, which all provide the reader with the opportunity to consider the evidence and perhaps do a bit of armchair sleuthing. The Zodiac Revisited is a well-organized and brilliantly presented work. It's highly recommended.
Blood Money
One Man's Bare-Knuckle Fight to Protect Taxpayers from Medical Fraud
Chris Riedel
2021 Bronze Medal
Kindle Edition
Check current price
Non-Fiction - True Crime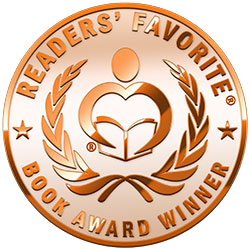 Reviewed by Lucinda E Clarke for Readers' Favorite

The subtitle to Chris Riedel's book Blood Money is 'One Man's Bare-Knuckle Fight to Protect Tax Payers from Medical Fraud,' which is a very accurate description of the contents. He opens the door to give us a peep into the deep level of corruption, illegal practices, and the blindsiding of the general public, probably at their lowest point, when they are seeking help for failing health. He documents how he became a Whistle Blower in his fight initially in California to bring the two biggest laboratory testing companies to account for flagrantly breaking the law. The book covers almost eight years, spanning the west to the east coast of the US, as each state's laws differed slightly and even those appointed by government prosecutors to uphold the law failed in their duty. It's a long and dangerous walk to make, and the last section explains ways to protect both the informant, his family, and his livelihood. There are stories of how big business will lie, steal, cheat and, indeed, laugh at the law while in some cases paying ludicrously small amounts in reparation and carrying on as before. They use every trick to defeat and destroy anyone who has the courage to take them on in the legal system.

Blood Money by Chris Riedel is not an easy read and the reason I say this is that I stopped every few pages in total shock at the level of fraud that is occurring in the United States medical system. It is so blatant, so ingrained, all brought into the spotlight in this book. It has everything from offshore accounts to death threats. You have to admire the tenacity, the hours of work, the desire to protect the taxpayers who are defrauded by corporate companies and the author is to be applauded for his courage. However, the failures and the extent of the corruption are heartbreaking. CEOs found in breach of the law still received their bonuses, golden parachutes and only one has been imprisoned as a result of dozens of successful court cases. The lawyers' fees mount up, the small companies who play by the rules go bankrupt and everyone carries on as before. An in-depth book that leaves no stone unturned, that names names and follows cases from beginning to end in detail, Blood Money should be required reading not only for legal students but members of the public whose hard-earned tax dollars are going to line the pockets of the few. A book that opened my eyes and left me in a mild state of shock.
A Stranger Killed Katy
The True Story of Katherine Hawelka, Her Murder on a New York Campus, and How Her Family Fought Back
William D. LaRue
2021 Silver Medal
298 Pages
Check current price
Non-Fiction - True Crime
Reviewed by Anne-Marie Reynolds for Readers' Favorite

A Stranger Killed Katy by William D. LaRue is the True Story of Katherine Hawelka, Her Murder on a New York Campus, and How Her Family Fought Back. On August 29, 1986, a stranger arrived in town. Just hours later Katy Hawelka, a pretty sophomore, was heading back to campus after a night out when she was brutally raped, strangled, and left for dead. A man, covered in blood, was found hiding nearby but he claimed he found her like that and tried to help. Three days after the attack, Katy died and so the nightmare started. When Katy's mother, Terry Connelly, learned that the murder could have been stopped, her blood begins to boil. From campus guards to those who allowed the murderer to be free on the streets, Katy's family is determined to ensure that their daughter's death would be avenged, that the murderer would pay for his crimes. For more than 30 years, they fight for justice for Katy, not justice for the criminals.

A Stranger Killed Katy by William D. LaRue is a story that will reach deep into you, the story of an innocent woman's life taken from her by a complete stranger. The story is told in a straightforward, respectful manner, keeping Katy's family and friends firmly in mind all the while. At times, it is horrific but most true crime stories are and this one recounts everything as it happened. This is more than just the story of a life cut short; it also brings home the fact that justice doesn't always serve the right people and it's about time things changed to make sure that the victims and not the criminals are looked after. You will be hooked by this book, you will feel true compassion for the family and it will make your blood boil at times too. Fantastically written, a great insight into the legal justice (or injustice, as some people call it) system, and a story that will never leave you.
Liv to Tell
Based on a True Story
Ann Heathman
2021 Gold Medal
262 Pages
Check current price
Non-Fiction - True Crime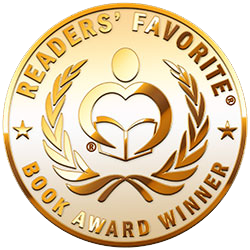 Reviewed by Anne-Marie Reynolds for Readers' Favorite

Liv to Tell by Ann Heathman is based on the true story of Olivia Carson. Liv Carson is on a caving expedition when disaster strikes. Saved by Gary Preston, Liv thinks she is the luckiest woman alive and is reeled in by his kind, loving nature. They marry and have children and Liv believes she has the perfect marriage until Gary's evil side appears and her life becomes a living nightmare. Subjected to abuse and isolation, Liv is under Gary's control but she hasn't seen anything yet. When she asks for a divorce, the full weight of the nightmare is forced onto her. And when the mob is involved, things turn truly deadly for Liv. Can she escape with her sanity and life intact? How far will Gary go to exert control over her life?

Liv to Tell by Ann Heathman tells the story of how Liv Carson escaped from a sociopathic husband and is based on a true story, although names have been changed. It's a terrifying tale of how easy it is to be taken in by charm, to be reeled in and hooked until it's too late to get out. It's easy to wonder why women stay trapped in marriages to people like Gary but unless you've been in that position, you can't possibly understand just how hard it is to escape. Liv tells us why she stayed, why she couldn't get out, and why she ignored the obvious red flags. This is compelling reading, a book that will draw you in, hold you until the end, and haunt you for a long time when it's all over. It may even have you studying everyone you meet, trying to spot the signs of abused or abuser. A well-written story, Ann Heathman has developed characters you won't forget in a hurry, with real-life experiences wound through the plot to unveil the horror the real-life 'Liv' went through at 'Gary's' hands. A must-read book that everyone can learn something from.
Contact Author -