Recommend this book:
Amish by Accident
J. E. B. Spredemann
2014 Gold Medal
206 Pages
Check current price
Christian - Amish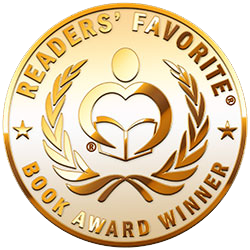 Amish by Accident is a "What if...?" story. If you only enjoy realistic stories, this one is probably not for you. But if you enjoy fun, fast-paced, imaginative plots, this one is sure to make you smile...and maybe even shed a tear or two.
Luke Beiler has loved Elisabeth Schrock for as long as he can remember and is looking forward to the day they both join their Amish church so they can marry. Elisabeth, however, chafes under the church rules and flees to the Englisch world leaving Luke heart broken. When an accident leaves Brianna Mitchell with amnesia, she feels helplessly lost. What will happen when she is mistaken for Elisabeth Schrock and taken home to Paradise, Pennsylvania? Inspirational Christian Fiction
Recommend this book:
An Unforgivable Secret
Amish Secrets - Book 1
J.E.B. Spredemann
2014 Silver Medal
268 Pages
Check current price
Christian - Amish
Hannah has a good life. A beautiful home, a loving husband, and a wonderful Amish community are only a few of her daily blessings. But she has carried a heavy burden for years: a secret that no one must know. When tragedy strikes, her secret threatens to be revealed, jeopardizing everything she's ever loved. Will Hannah be able to face her greatest fear and find God's purpose for her life?
Contact Author -