The Christmas Cards
An Amish Holiday Romance
Sylvia Price
2022 Gold Medal
353 Pages
Check current price
Christian - Amish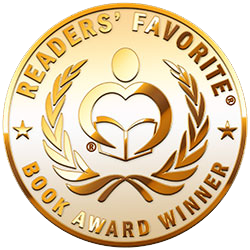 Reviewed by Trudi LoPreto for Readers' Favorite

In The Christmas Cards: An Amish Holiday Romance by Sylvia Price, Lucy was not married for very long when her husband, Albrecht, died unexpectedly. The first Christmas that Lucy and Albrecht were to share is now a sad, difficult time for the young widow. Andy is also having a hard time and struggling with the fact he is going blind and believes he will never have a wife or children to call his own. When Lucy finds a beautiful hand-drawn Christmas card on her porch several mornings in a row, signed only with an initial, she knows she must find out who from and why these cards are being left. When Lucy discovers it is Andy, the next store neighbor, she immediately confronts him. The two form a friendship, each filling a need for their problems. Their friendship is the building block of The Christmas Cards and, as the reader, it pulled me right along.

The Christmas Cards: An Amish Holiday Romance is a bittersweet yet happy love story. There are so many factors in this very simple and elegant Amish story. Lucy finds love, suffers loss, and has to find a way to move on with her life. Sylvia Price has put all of the pieces together in a heartwarming Christmas story. She has created warm, loving characters and a plot that will make you happy and sad while cheering Lucy on and hoping things turn out better than expected for Andy. After reading The Christmas Cards, it has been added to my list of favorite holiday books and I am hoping to see it as a Hallmark movie next year. The Christmas Cards is a winner and will help to put you in the Christmas spirit.
Amish by Accident
J. E. B. Spredemann
2014 Gold Medal
206 Pages
Check current price
Christian - Amish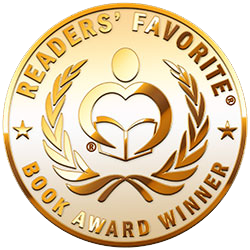 Reviewed by Joy Hannabass for Readers' Favorite

Luke Beiler and Elizabeth Schrock loved each other and were certain to get married. But then why did Elizabeth decide to jump the fence? Carson Welch and Brianna Mitchell were dating, but Carson had found Jesus and Brianna didn't want anything to do with his religion. But lives changed after Brianna suffered amnesia. She was spotted by someone from Elizabeth's Amish community, thinking she was Elizabeth. And what did Brianna know, she couldn't remember? And as the Amish community welcomes their Elizabeth back, everyone was happy, but wondered why had she forgotten everything about the Amish lifestyle. But was it Elizabeth or Brianna now living as Amish?

Amish by Accident by J. E. B. Spredemann was a very interesting and compelling story, with two young ladies that looked so identical even their boyfriends and family couldn't tell the difference, one Amish and one English. One who jumped the fence and was now living as an English lady; the other who died in a plane crash, or did she? As you can see, there is a lot going on in this story. Spredemann does a really good job of weaving the situations between the Amish and English together so that the plot flows smoothly and the story keeps your attention. And this book did keep my attention. I read it in one setting because I wanted to hurry and learn the outcome. I was a little surprised at the ending. I had it figured another way, but that's really good, because I didn't figure the plot out until it was revealed. I want to encourage you to pick up a copy of this book to read. If you love Amish fiction, you will find Amish by Accident enlightening, and entertaining. And as always, for me it was nice finding a new Amish fiction writer.
An Unforgivable Secret
Amish Secrets - Book 1
J.E.B. Spredemann
2014 Silver Medal
252 Pages
Check current price
Christian - Amish
Reviewed by Joy Hannabass for Readers' Favorite

Hannah, Samuel, and Christian were best friends. Hannah and Christian married and stayed in their little Amish community, and Samuel moved to another community to marry his love. But Hannah had a secret, and no one could ever know her secret because it would upset the lives of too many people. She had a wonderful marriage with her husband Christian, and hopefully one day they would have a house full of children. But despite everything, Hannah was always plagued with the secret that she carried all alone. And no way could this secret ever come to the surface, or could it? The Bible says to be sure your sins will find you out, but they really wouldn't if she never told anyone.

An Unforgivable Secret was an intriguing, interesting, and sometimes heartbreaking story. There is a lot going on with two communities, the lives of Englischers and Amish young people woven together, giving the Amish a taste of what it is like living outside their family and their Amish community. There are a lot of twists and turns here, too, and Ms. Spredemann does a wonderful job of showing how Amish youth can suffer for a lifetime just by the bad choices they make while in their Rumspringa times. I appreciate the way she weaves love, repentance, faith, and forgiveness into the lives of the characters in this book. And the beauty of it was that although so many people were hurt from those bad choices, because of their faith and trust in God, their relationships were stronger than ever. I highly recommend An Unforgivable Secret to those who enjoy Christian fiction and Amish fiction.
Contact Author -