How My Husband Keeps Me Happy
Sercets to a Low Maintenance Marriage
Karen Gordon, Evan Myshrall
2017 Finalist
208 Pages
Check current price
Non-Fiction - Parenting
PEOPLE HAVE TOLD US THAT OUR BOOK GIVES THEM HOPE
When Karen and Evan met online, neither of them had any intention of ever getting married again. And yet here they are, more than ten years later, together, happy and married.
This is a true story of a husband who finds many ways to invest into his marriage. In return his wife gives him a wonderful happy life.
In this funny and heartwarming book, they share the methods that keep the foundation of their marriage joyful and self-sustaining.
You'll find lots of examples of how they put fun and laughter into their daily lives, as well as easy and effective ways to communicate with each other.
What they have found is that keeping a marriage low maintenance is easy and rewarding: you have to invest your time, effort and energy in one another. In doing so, they both reap the benefits of a loving fulfilled marriage.
Shame-Proof Parenting
Find your unique parenting voice, feel empowered, and raise whole, healthy children
Mercedes Samudio LCSW
2017 Honorable Mention
216 Pages
Check current price
Non-Fiction - Parenting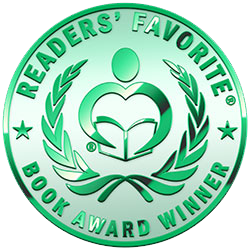 AN AMAZON #1 BESTSELLER
(in the Fatherhood category)
2017 INTERNATIONAL BOOK AWARDS FINALIST
(in the Parenting & Family category)
How do you know if you're doing this parenting thing right?
When your preschooler throws a tantrum, when your tween receives a crushing text message from her friend, when your teenager starts to act out in rebellion, what do you do? You worry your reaction is just going to make everything worse and drive a wedge between you and your child. And then your mother will call to say, "I told you so."
Typical parenting advice doesn't help, either. Your child's behavior is still a problem, and you are still sinking in self-doubt. But you are not alone, and there is a way for you to rebuild a healthy relationship with your child.
In this book, you will:
Learn how to communicate with your child, in a way you both feel understood,
Manage behaviors so that both of you feel respected,
Create your Unique Parenting Manual so that you and your child can grow together, rather than apart,
Finally feel confident in your ability to raise a whole, healthy child.
With judgemental stares, off-hand comments, and outright intervention, our society shames parents, who are simply trying their best to raise children. In bearing that burden, parents pass the shame on to their own children. It's time to stop shaming each other. As you find your own parenting voice in the pages of this book, let's work together to #endparentshaming and to turn to each other for support in this difficult journey of raising beautiful, complicated children.
I Promised Not to Tell
Raising a transgender child
Cheryl B. Evans
2017 Bronze Medal
230 Pages
Check current price
Non-Fiction - Parenting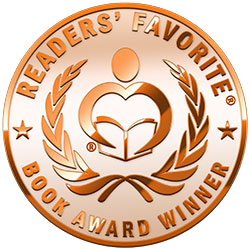 A READERS' FAVORITE 2017 BRONZE MEDAL AWARD WINNER.
Cheryl Evans and her husband Jim raised their children telling them: "You can be anything and do anything you want in life." They just never expected to learn that what their youngest daughter desired most in the world was to be a boy. Experience this powerful, raw and, deeply personal story as one family invites you to bear witness as they support their transgender child's transition from female to male.  

While I Promised Not to Tell will help enlighten anyone interested in this topic it is especially valuable for a parent, relative or friend of a gender questioning or transgender person.  Truly it is a book that should be read by every human being.  It is a genuine, heartfelt and unforgettable LGBT parenting memoir.

A wonderfully written and thought provoking true story that transitions beautifully between the family's personal journey and some of the larger societal issues that face the transgender community today.  
While I Promised Not to Tell may not be as heavy on the science as some other books, (the author covers that in her 2nd book: What Does God Think?), this transgender book delves deeply into the social, emotional and surgical side of the transgender journey.

Even if you don't know a transgender person this book will make you feel as if you do. One Amazon reviewer even said: "By the end of the book I felt like I had become part of the family."  

If you are a transgender person, this book might be an excellent way to introduce the topic to parents and loved ones. Coming out can be a scary time and this book may help make your experience a little easier.  Perhaps even pave the way to acceptance and understanding.
Make A Wish For Me
A Family's Recovery From Autism
LeeAndra Chergey
2017 Bronze Medal
300 Pages
Check current price
Non-Fiction - Parenting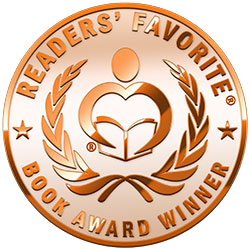 Indie Reader Discovery Awards Winner for Parenting

National Indie Excellence Award Finalist

Hollywood Book Festival 2016 Honorable mention in general non-fiction

Bookvana 2016 Finalist in Parenting/Family

Bronze Medal Winner Inspirational Memoir-Female

Living Now Book Awards-Books for Better Living



When LeeAndra Chergey is told that her son, Ryan, is no longer considered "normal," she and her family are forced into a new way of handling the outside world. Together, Chergey's family and a team of carefully chosen therapists put in years of hard work, and eventually teach Ryan to speak and express emotions. Through it all, Chergey follows her heart―and in the process, she learns that being "normal" is not nearly as important as providing your child with a life full of joy, love, and acceptance. Tender and candid, Make A Wish For Me is a story of accepting and tackling a disability stigmatized and misunderstood by society.
Journey to Same-Sex Parenthood
Firsthand Advice, Tips and Stories from Lesbian and Gay Couples
Eric Rosswood
2017 Gold Medal
240 Pages
Check current price
Non-Fiction - Parenting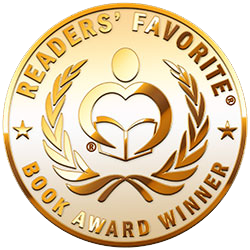 *WINNER of the 2017 IAN Book of the Year Awards in the Parenting/Family/Relationships category.
*WINNER of the 2017 Readers' Favorite International Book Awards in the Parenting category.
*WINNER of the 2017 Best Book Awards in the LGBTQ: Non-Fiction category.
*AWARD-WINNING FINALIST in the 2017 International Book Awards.

Same-sex couples are faced with many different options when choosing to have children today. In Journey to Same-Sex Parenthood, author, activist and father Eric Rosswood guides and helps prospective LGBT parents to explore these five popular options: Adoption, Foster Care, Assisted Reproduction, Surrogacy and Co-Parenting.

Each section includes a description of the specific family-building approach, followed by personal stories from same-sex couples and individuals who have chosen and gone through that particular journey. The appendix contains important legal issues to consider and questions to ask before deciding to move forward, along with a list of reasons why people may choose each of the five family-building paths and the challenges they may encounter.

Journey to Same-Sex Parenthood provides a unique combination of inspirational firsthand accounts combined with the critical information, tips and advice needed to help couples successfully navigate the complex road to parenthood.
Busy Mom's Cheat Sheet
Raising Happy Healthy Kids
Lilly Cadoch
2016 Finalist
162 Pages
Check current price
Non-Fiction - Parenting
Finally – a book that makes it easy to understand how to feed your kids body, mind and spirit for ultimate health and happiness! - Do you have the desire to feed your kids healthy food but don't know where to begin? - Are you a modern parent struggling to find balance for your children in a busy lifestyle? - Do you worry that your kids may not have all the necessary tools to reach their full potential? Then this book is for you! In this book you will learn how to teach your children to: - Make healthier food choices including 18 tips for foods to avoid - Have a battle-free and enriching bedtime routine - Integrate regular exercise into your kid's weekly schedule - Incorporate time management skills to allow more free time - Reprogram their minds for success to handle life's inevitable challenges - Includes 45 bonus recipes that are easy, quick and delicious! Lilly Cadoch, award-winning author, certified health coach and mother of two boys, explains in a simple and understandable way, body, mind and spiritual lessons to teach your kids. She learned these lessons the hard way over many years and vowed to change that when she had her children. After witnessing first-hand the tremendous results this has had in her family, she wrote this book to share these lessons with all caregivers and their children. This book is a quick guide aimed at simplifying a lot of information into a very accessible and easy to understand way. Busy Mom's Cheat Sheet won two finalist awards in the family/parenting category at the 2016 Next Generation Indie Book Awards and 2016 Readers' Favorite International Award Contest. For more information visit www.BusyMomsCheatSheet.com
Finding The Rainbow
Rachel McGrath
2016 Honorable Mention
179 Pages
Check current price
Non-Fiction - Parenting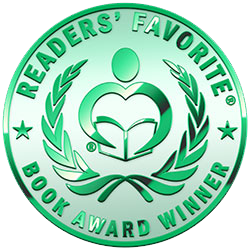 Winner of the People's Book Prize and Reader's Favourite Bronze Medal winner (2016).

Finding the Rainbow is a fascinating and honest insight into a world that most would find difficult to understand, and many would be quietly thankful not to need to. McGrath tells the story of her battle to conceive and carry a baby, with unrestricted honesty, leaving the reader in no doubt as to her thoughts and feelings, and the courageousness with which she deals with a very difficult period in her and her husband's lives. This emotive account draws attention to some of the otherwise unknown aspects of infertility and miscarriage, whilst still leaving room for humour, happiness and philosophy. The first book for Rachel McGrath, she writes about her battle with her body, her mind and the health service, whilst showing an incredible amount of inner strength, elegance and poise.
In the Line of Fire
Raising Kids in a Violent World
Jan Arnow
2016 Honorable Mention
240 Pages
Check current price
Non-Fiction - Parenting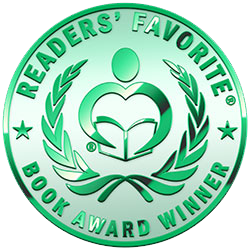 What can we do to provide a safer, saner world for our kids?
Our children are growing up in a violent world, filled with bullying, school shootings, hate crimes, bloody TV shows and video games, and domestic violence.
In the Line of Fire: Raising Kids in a Violent World includes sobering statistics, anecdotes, and stories that paint a clear picture of the violent world in which we now live.
Every day in the United States:
Four children are killed by abuse or neglect
Seven children or teenagers are killed by firearms
187 children are arrested for violent crimes
1,837 children are identified as abused or neglected, and
2,857 high school students drop out
But beyond just portraying the violence, this eye-opening and well-researched book also offers more than 400 commonsense solutions and action steps to stop it, including strategies for law enforcement, school administrators, counselors, psychologists, churches, parents, and others.
For every person who has imagined living in a peaceful world free from hatred, bigotry, bullying, violence, and all other dysfunctional social ills that ruin communities and nations, In the Line of Fire: Raising Kids in a Violent World is an essential and meaningful guide.
The Mommy-Go-Round
Eleanor D Alspaugh
2016 Bronze Medal
170 Pages
Check current price
Non-Fiction - Parenting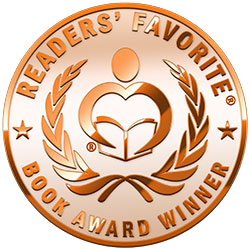 The MoMmY-Go-RoUnD -- Winner of the 2016 Pacific Book Award for Best Parenting – Family Book and the 2016 Readers' Favorite Bronze Medal Winner in the Non-Fiction - Parenting category! The MoMmY-Go-RoUnD is a heartwarming and humorous book which breaks the Motherhood Code of Silence with A Tell ALL series of essays on Motherhood, Childhood and EVERYTHING in between. It brings humor and love together while honestly sharing the often UNSPOKEN experiences in raising children and the CrAzY balancing act and understanding heart it requires! It's guaranteed to make you laugh and shed a few tears! You will definitely realize YOU ARE NOT ALONE AND IT IS ALL NORMAL!! The MoMmY-Go-RoUnD leaks the secrets from the "Motherhood Code of Silence" sharing truths that even your own Mother won't prepare you for – until it's too late and she already has her grandchild or 3! Prepare to read true confessions from the author's own childhood and relationship with her Mother as well as the author's "payback" role as a CrAzY working mother of 3! And just in case you weren't aware --- it freely warns you of a Dreaded Parental Curse that may come back to haunt YOU too!! Don't hesitate a moment longer! Filled with laughs, heartaches, and the joys of parenthood, you'll be encouraged to embrace the MOM-Life experience completely with all the phases and craziness you'll experience from infant to teen and even the fun and help of siblings! And let's not forget Dad's role, there's plenty of humor when he takes charge!! Don't hesitate a moment longer! Grab a Ring on The MoMmY-Go-RoUnD and prepare for the ride of your life!!
A Father's Guide to Raising Daughters
How to Boost Her Self-Esteem, Self-Image and Self-Respect
Michael T Wilkinson
2016 Silver Medal
153 Pages
Check current price
Non-Fiction - Parenting
Have a daughter with low self-esteem?

Raising a daughter can be tough, especially if you're used to boys. Girls don't exactly come with instructions. Still, you want the best for your children without making things worse.

The good news is fatherhood doesn't have to be so hard.

What if you could easily boost her confidence and strengthen your father-daughter relationship at the same time? And what if you could do it without stressing out?

With this book, you can help her. By using these proven strategies from experts and faithful fathers like you, you can be the hero at a time when she needs you the most.

Inside, you'll learn:

What you need to know about her broken confidence (and how to fix it right away)

(For New Dads Only) The truth about fatherhood no one talks about

How you can help your daughter gain self-respect starting today

How to talk to your daughter so she'll listen every time

How to help her persevere when she wants to quit

The secret to helping her overcome adversity

And much more

So, what are you waiting for?

Let's face it. If we don't guide our daughters along the right path now, someone else will lead her astray later.

This parenting book contains case studies, advice and interviews with real dads to help you encourage your daughter before she becomes a teenager.

Imagine learning something new that could change her life. Imagine having other dads come to you for advice with their kids. Best part: you don't have to figure this out on your own. It's all here.

Scroll up to click the BUY NOW button and grab your copy today.

Contact Author -