Just Say #$%#&! NO!"
A Book Dedicated to the Well Intended Overextended
Heather and Karen Tobin
2021 Gold Medal
33 Pages
Check current price
Non-Fiction - Humor/Comedy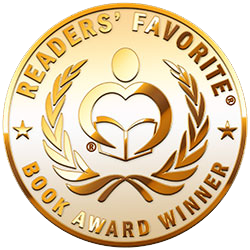 Reviewed By Mamta Madhavan for Readers' Favorite

Just Say "#$%#&! No!": A Book Dedicated to the Well Intended Overextended by Heather and Karen Tobin is a delightful and funny book that discusses the art of saying no. The book is a wonderful tribute to the love between the two sisters. One author speaks about how after being divorced at forty, her life changed and she found herself taking up every project and demand that came her way. Her sister started sending her poems, trying to make her understand so she could see the bigger picture. The book is a collection of those poems, wonderfully illustrated, and gives a unique and fresh look at the concept of saying "No."

Saying no is important for everyone to preserve their peace of mind and health, and Just Say "#$%#&! No!" tackles the subject light-heartedly and in a humorous way, along with conveying the message subtly. This book is for readers who feel guilty when they say no, and do not value their time because they are doing chores for others. The poems are real and relatable to many readers and will definitely bring a smile to the faces of everyone reading this book. For all those readers who find saying no difficult, Heather and Karen Tobin's book will make them realize the importance of self-care, and help set new boundaries for them. What a hilarious way to make readers understand the importance of saying NO! without making it too philosophical and complicated.
Clean Your Plate!
Thirteen Things Good Parents Say That Ruin Kids' Lives
Liz Bayardelle
2021 Finalist
160 Pages
Check current price
Non-Fiction - Humor/Comedy
Reviewed By Lesley Jones for Readers' Favorite

Becoming a parent is one of the most joyful events we experience but it is also a very tough one. We all want to be the perfect parent and face so many decisions daily. You want your children to grow up to be confident and self-aware but we also want them to be respectful and self-disciplined. Clean Your Plate! by Liz Bayardelle covers the many topics of contention and confusion. How do you persuade your child to complete their homework? Should we offer a child money with no strings attached? How can we motivate a child to reach their highest potential? Should we expect a child to be respectful to their elders? How can we teach a child not to give up when things get tough? How can we nurture a positive mindset in a child? How can we persuade our children to eat healthily? The guide is written for parents by parents and will unravel the many pieces of advice we often give to our children which may be doing more harm than good.

What separated this book from many other parenting guides is the relaxed and humourous way it offers advice. You can definitely tell this guide was written by parents and you feel like you are sharing a coffee with an experienced parent/psychologist. I have learned so much about the differences between what we say and what the child actually hears. This was extremely mind-blowing to think how much harm we may be causing to our child's self-belief and confidence. The cheat sheets at the end of each chapter were brilliant as they educate the parent so effectively on the art of persuasion and compromise. I thought the chapter on the two types of motivation was really helpful. The techniques in this guide will definitely help any child cultivate a healthy and positive mindset about any given situation. I loved the chapter on respect too; the phrase, 'affection is voluntary', was really powerful. I did find myself laughing at some sections, especially some of the references to children. For example spawn of the devil, tiny terrorists, and jerks made the entire guide more enjoyable to read and I didn't feel as if I was being preached at. There are so many helpful tips throughout and my particular favorites were the 7 Principles at the end of the guide, especially the Scaffolding principle and the explanation of neuroplasticity which explains how a child can form more beneficial habits. I highly recommend Clean Your Plate! by Liz Bayardelle to anyone who is facing a parenting roadblock.
Altared
A Tale of Renovating a Medieval Church in Tuscany
Kyle Tackwell Ball
2021 Honorable Mention
120 Pages
Check current price
Non-Fiction - Humor/Comedy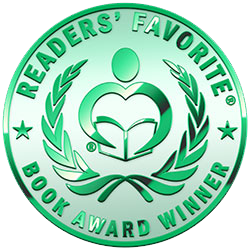 Reviewed By Tom Gauthier for Readers' Favorite

Altared: A Tale of Renovating a Medieval Church in Tuscany is a charming ride-along with Kyle Tackwell Ball as she pursues her desire to own property in Italy. Her lighthearted narrative makes any of us who have ever tackled a "fixer-upper" project kneel down in thanks that we stopped far short of an abandoned church in Tuscany. She takes us through the unfathomable bureaucratic maze, swerving here and there to throw language challenges, then sliding to a halt at social events with new friends to wrap her in customs warm and charming – and incomprehensible to her. We follow along as she grows, learns, stumbles, and repeats it with a tenacity to prevail that we can only applaud. Ball's attention to detail both in the project and in telling us about it is brilliant. Her descriptions of the landscape, architecture, history – and the people – are gripping.

Charming, cute, sometimes poignant, Altared delivers a delightful journey through a seemingly impossible mission of making a 12th century abandoned church into a 21st century Tuscany hideaway. Kyle moves us along with a stream of consciousness that at once describes then decries her discoveries, jumping from subject to subject in a way that should confuse us but instead charms us with her perspicacious headlong dive into a culture and a dream. Kyle keeps us chuckling at her constant comparisons of events to songs, movies, books, and other seemingly encyclopedic snippets of her boundless repertoire. Kyle regales us with descriptions of local characters interacting in vignettes and cultural motifs initially incomprehensible to an American. She keeps us learning the Italian language with her and joining in her laughing interpretations. Altared is a laudable first work by Kyle Tackwell Ball. Her writing is engaging, light, and entertaining, and while I would never wish another project like Le Convertoie on her, it would be a pure pleasure to read another tale from this new author. Without reservation, I recommend reading Altared: A Tale of Renovating a Medieval Church in Tuscany.
Sooo... How Was Your Day?
Brenda Hammon
2021 Bronze Medal
240 Pages
Check current price
Non-Fiction - Humor/Comedy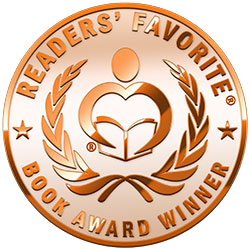 Reviewed By Lesley Jones for Readers' Favorite

Life experiences, challenges, and celebrations build lasting memories. These can be both positive and negative but it is your reaction to these events that is the most important. Throughout this collection of personal stories, we learn the power of holding a positive mindset through difficult times and using the lessons learned in a beneficial, not harmful way. In Sooo... How Was Your Day? by Brenda Hammon, discover how Brenda was able to gain a clear perspective on seemingly negative situations such as medical problems, a relationship breakdown, and conquering her biggest fears to emerge stronger and wiser. Follow her brave adventures, her comical mishaps, and heartbreaking hurdles and how these events allowed her true strength of character to emerge.

Sooo... How Was Your Day? by Brenda Hammon is such a well-written account of true-life experiences. Brenda has the most amazing storytelling ability and the entire book reminded me of friends and family sharing their experiences over the dinner table. There is such a diverse range of subjects covered which evoke many different emotions, from sadness to laughter. Every story includes a powerful life lesson that can be related to our own lives. Brenda inspires us to face our fears, challenges, and obstacles head-on with a positive mindset that a solution is available. She embraces everything with such an adventurous and courageous attitude, even skydiving when she suffers from vertigo. I absolutely adored her relationship with her husband Bud, their personalities complement each other perfectly. Her bravery was perfectly highlighted when she broke her ankle and announced that denial was her friend. I also thought the illustrations at the beginning of each story were excellent, especially the hysterical picture of Brenda in, ' What the hell was I thinking?' Brenda is definitely the type of person everyone needs as a friend to inspire you to become the best version of yourself.
The Meat and Potatoes of Life
My True Lit Com
Lisa Smith Molinari
2021 Silver Medal
256 Pages
Check current price
Non-Fiction - Humor/Comedy
Reviewed By Michelle du Plooy for Readers' Favorite

Lisa Smith Molinari just got added to my list of favorite authors. Her writing technique is real, humble, and honest and has that touch of humor that everyone needs. In The Meat and Potatoes of Life, Lisa writes from experience and so you can feel it comes from the heart. Her story is a true-life account of day-to-day life, told as if she were writing a diary every day, just with a touch of humor to lighten even the worst encounters. She tells her story of how she got married to a Navy officer with a big heart but absolutely no sense of being a handyman around the house. Once married, they had three very different children together. She documents her day-to-day encounters, good and bad; how she decided to streamline her life by quitting her full-time job as a litigation attorney to stay home and become a full-time organized mom – or so she thought.

The Meat and Potatoes of Life is for everyone trying to figure out juggling life with a busy and unpredictable family, and a 110-pound dog named Dinghy. Whilst Lisa writes from her perspective, her book guides and teaches along the way, letting you know that life is not a schedule cast in stone, and rules must be bent and broken in order to get back on track and have a well-balanced family. A life tale later, and more than two and a half decades of marriage, parenting, and military life, they are happier than ever. I really love Lisa's style of writing. Her story is well told and uplifting for anyone starting out life as a family or anyone caught in the hubbub of life as it happens and feels that they can't get out of disorganized chaos. A must-read if you need some humor mixed in with your everyday challenges of running a very busy household. I can highly recommend this book.
Weasel and Rag
Wasting Time With Watercolor
Richard Schwindt
2020 Finalist
75 Pages
Check current price
Non-Fiction - Humor/Comedy
Reviewed By Michael Gardner for Readers' Favorite

Weasel and Rag: Wasting Time With Watercolor by Richard Schwindt takes us on a hilarious A to Z romp through the world of watercolor painting from the point of view of an anguished practitioner. We're treated to a dissection of every topic from artists to colors, art school, equipment, psychology, and even the relationship of watercolor painting to BDSM. Schwindt makes a convincing argument for the last item on that list too. The danger with the A to Z style of book, non-fiction or otherwise, is it can feel disjointed. Not in this case at all. Schwindt creates an excellent, cohesive narrative flow by referencing previous sections of the book and through the use of running gags. They're good gags too. I never expected I'd be belly laughing at 'plein air', purple (ugh), dental hygienists, and cadmium yellow.

I'm putting Weasel and Rag on my 'books I didn't expect I'd ever want to read, but am very glad I did' shelf. Richard Schwindt's voice and style are accessible and engaging. It feels like he's sitting in the same room, regaling you with his anecdotes and advice over a can of watery beer. His humor is irreverent and charming in equal parts. I was hooting out loud once I'd got into the rhythm and flow of the book. Laughs aside, Weasel and Rag also provides good information and practical advice. This is a book for anyone who has ever been pained by their creative hobby but can't stop themselves from doing it anyway.
Lost in Mother Russia
A Memoir
Jill McDowell
2020 Honorable Mention
100 Pages
Check current price
Non-Fiction - Humor/Comedy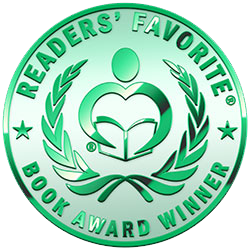 Reviewed By Maria Victoria Beltran for Readers' Favorite

Lost in Mother Russia: A Memoir by Jill McDowell is an intimate look at Russia set in the middle 1990s. The author, an ESL teacher who teaches at Moscow State University and at the school in the Japanese Embassy, decides to search for her roots in the remote village of Norka. Together with a colleague, they find themselves in the thousand-year-old village of Suzdal, getting lost in some remote backroad 350 kilometers away from Moscow, going to Estonia, to Warsaw, to Moscow and back. And this is in December when the temperature reaches thirty-nine degrees below zero. Throw in the notorious Russian red tape and an array of interesting characters and the result is a wonderfully wacky adventure.

Jill McDowell's Lost in Mother Russia: A Memoir is a funny, informative and highly entertaining trip in the vast snowy expanse of Russia. The memoir unfolds innocently enough but quickly becomes a series of events that are both hilarious and unfortunate. Driven by the desire to trace her roots, McDowell ends up writing a treasure of a memoir. Her writing style is direct, simple and meticulously descriptive. One can almost feel the chill of the wintry weather and the desire to rave and rant at embassy officials. And in the face of what seems like exasperating experiences, she never loses her sense of humor and that's what makes this memoir a gem of a book. This is a book that definitely deserves a precious space in your bookshelf. Have a nice trip!
Miss Nude Canada's Shoes (And Other Fiascos)
A Memoir (Act I * Greenhorn)
Jeff Pearson
2020 Bronze Medal
197 Pages
Check current price
Non-Fiction - Humor/Comedy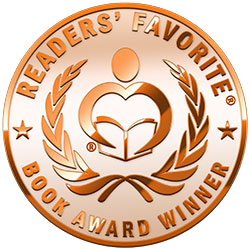 Reviewed By K.C. Finn for Readers' Favorite

Miss Nude Canada's Shoes (And Other Fiascos) is the first in a collection of memoir stories and recollections penned by author Jeff Pearson. In this first act of tales, entitled Greenhorn, we meet our author as he makes his way through the murky waters of late adolescence and young adulthood, through nine chapters which recount some of the most bizarre and chaotic experiences that happened to him in that time. Self-described as a fiasco-magnet, Pearson fumbles his way into many charming learning experiences with all different types of people in this crazy world and invites readers to look back on the nostalgia with him and learn its many life lessons together.

Author Jeff Pearson has a totally charming, witty and intelligent presence that runs through the narration of this book, making readers feel that they are in safe hands despite the crazy goings-on in the plot. The stories are genuinely larger than life and often ridiculous, but they're just the kind of crazy that makes you relate to totally mad things which have happened in your own life, and so they're relatable and fun in that way too. I particularly liked chapter 6, A Scientologist Cycles in the City, which was so hilarious I read it over twice. Pearson spins a yarn like a really entertaining friend would in a cozy bar, and each tale leaves you wanting more, but also adds to his journey and formation as a person overall. Miss Nude Canada's Shoes (And Other Fiascos) is a highly recommended read for those who love a good comedic memoir.
Think Like A Bartender
Recipes for Life
L.D. Morrow
2020 Silver Medal
146 Pages
Check current price
Non-Fiction - Humor/Comedy
Reviewed By Christian Sia for Readers' Favorite

Think like a Bartender: Recipes for Life by L.D. Morrow is an engaging read for liquor fans and anyone looking for wisdom to enrich their life. While the author shares her experience of years of mixing cocktails, this book is not about mixing liquors, not about rum and coke, vodka and cranberry, or margaritas. In sharing great tips on becoming a bartender, the author shares her personal philosophy on life, one inspired by that experience; a philosophy that defines relationships, identifies factors that help people keep their cool and become productive in a fast-paced, chaotic environment, and secrets to bringing out the best in them. This book offers tips on handling interpersonal relationships, identifying value and providing value to business relationships, and understanding the boundaries. It is designed to help readers become creative in the way they face life and in the way they live it.

This book starts with the author's first experience as a bartender when she had to learn a lot in so short a time and had to deal with the frustration that comes from difficult customers' requests, complaints, and what seemed like a never-ending barrage of insatiability. She moves on to show the similarities between making cocktails and dealing with people in real life and offers lessons that will help anyone have perspective in relationships and work. Here is one great example: "In a bar, it's quite simple. You are given the drink you ordered and in turn, you agree to pay the designated cost for the product and service. It's also expected that you demonstrate you can handle yourself appropriately." The same rule applies to relationships and is even more visible. When one side feels they are giving more than the effort made by the other side, things become complicated. Think like a Bartender: Recipes for Life is a beautifully written book and I enjoyed the way the author's personality comes across in the book. It is witty, conversational, and humorous. L.D. Morrow entertains and instructs; she shares the wisdom that readers need to be more practical and to have a good perspective in life. A great read, indeed!
The 10 Greatest Gifts We Give Each Other
A Memoir on the Magic of Marriage Vows
Barbara Lynn-Vannoy
2020 Gold Medal
348 Pages
Check current price
Non-Fiction - Humor/Comedy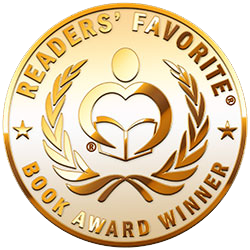 Reviewed By Stacie Haas for Readers' Favorite

When The 10 Greatest Gifts We Give Each Other begins, Barbara Lynn-Vannoy, an elementary school teacher, has settled into her life having spent more than a decade as a single mother to her daughter, Katie. When a friend wants to set her up with a man, Barb is resistant until she finds out he is none other than Steve Vannoy, best-selling author of a book that provided valuable advice to her single-parent self. After a first meeting in which Barb finds herself inside a mansion, seduced by a library of books and the perfect song, she begins a journey with a man who is more than his wealth, fame and world travel. His life is full of music and adventure and yet he's grounded by his commitment to faith and family, especially his beloved Ma and two daughters. As the pair prepares to merge their families and lifestyles together, they are intentional about writing 10 vows they intend to live out each day. They even hang them in the bathroom where they can't be missed and highlight a few on the refrigerator door. After several years of marriage—not all of them smooth sailing—they find the reason for their leaving an eleventh vow blank—and it propels them into the next phase of their life as Katie starts out on her own and life transitions for the entire Vannoy clan.

I loved The 10 Greatest Gifts We Give Each Other: A Memoir on the Magic of Marriage Vows by Barbara Lynn-Vannoy. The writing is superb; it is both lyrical and efficient. This is an honest book where you get a very intimate, up-close look at a relationship from its very beginning. There's much to love about the journey as it's filled with touching moments, delightful doses of humor, and tear-inducing sadness. It's a memoir; it's also a guidebook on marriage, child-rearing, and teaching. Overall, it's a beautiful tapestry filled with music, the love of animals and family bonds that shouldn't be missed. The vows themselves truly are gifts for Barb and Steve, and now for all who read The 10 Greatest Gifts We Give Each Other. Highly recommended!
Contact Author -