Straight Talk About Planning Your Succession
A Primer for CEOs
Abby Donnelly
2019 Bronze Medal
104 Pages
Check current price
Non-Fiction - Retirement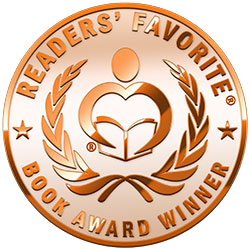 Every owner will exit his or her business one day. In this fast-paced easy read, we explore the critical strategies and tools that pave the way for a successful exit -- on your terms, and we help you avoid the pitfalls that can derail your best intentions. Straight Talk will help you set the foundation for your succession, whether you plan to exit in one year, five years or 15 years.
Rewrite Your Financial Narrative
Eliminate Retirement Guesswork......
Fred Wollman
2019 Honorable Mention
144 Pages
Check current price
Non-Fiction - Retirement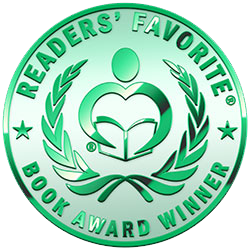 Live With No Regrets: Reclaim Your Retirement

When we make decisions about money, our heart tends to get in the way of our brain and emotion trumps logic, often resulting in less-than-practical results. But this doesn't mean we should entirely discount our emotions when we make decisions about money.
The truth of the matter is that regret is one of the most powerful forces in our lives. It's nearly impossible to live―and spend money―without regrets. But you can plan your future so that you have as few regrets as possible.

In his book, Rewrite Your Financial Narrative, Fred Wollman helps you understand the emotional reasoning behind saving for retirement and planning for retirement expenses while connecting you with your rational self.
You'll learn to:

•understand the "why" of your financial decisions.
•define your dreams, motivations, goals, and priorities.
•understand and conquer financial biases.

This is a book that's been written for real people who live real lives. Fred Wollman is here to help you, as an individual with ambitions, come to grips with your financial reality so you can match the narrative playing in your head to your financial reality.

"In Rewrite Your Financial Narrative, Fred Wollman uses insights gained through a lifetime of education and personal experience to clearly explain, in client-friendly terms, his approach to financial health and wellbeing."
Larry Divers, CISP®, CRA®, CRC®, CRSP™, AIFA®, AIFM™
Executive Vice President, Cannon Financial Institute
www.FredWollman.com
No Experience Necessary
Rental Property Retirement Guide
Randy McDaniel
2014 Silver Medal
171 Pages
Check current price
Non-Fiction - Retirement
Everything in the book is exactly what my wife and I are currently doing to retire. It is not theory, or guess work, it is our experience in buying very cheap (slumlord) type single family residential properties, doing a quick make ready and renting them to lower income families. The intent of this book is to show others exactly what we have done to prepare for retirement since we lost what little we had in the stock market and recently lost approximately 40% of our 401K, and we bought our home a little late in life to reap any real rewards from the equity. The book is short on purpose as I don't think it takes a 2"-3" thick 1000 page book to show what we've been able to do. I hope to skip as much fluff, as possible just to fill pages. I will discuss in detail with step by step instructions for each property we own and rent. We began with a $20,000, 2 bedroom/2 bath, pier & beam house and now have approximately $900,000 in rental properties. The words of the book are my plain, straightforward sometime Texas vernacular descriptions. There is nothing in here you can't do if you will only take the first step and just start.
Contact Author -