Straight Talk About Planning Your Succession
A Primer for CEOs
Abby Donnelly
2019 Bronze Medal
Kindle Edition
Check current price
Non-Fiction - Retirement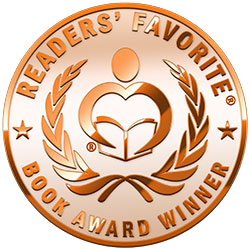 Reviewed By Faridah Nassozi for Readers' Favorite

As a business owner, exiting your business and handing over the reins to the next person is one of the hardest things you will ever have to do. It does not matter whether you are selling the business or simply retiring. It will still not be easy. However, with the right planning, you can ensure that you are prepared both emotionally and financially for this inevitable change. In Straight Talk About Planning Your Succession: A Primer for CEOs, Abby Donnelly provides a practical guide on how to ensure a successful exit and succession process. The aim of the book is to help you make sure that the business is ready for the transition, the people you are leaving in charge are ready to carry on without you, and most importantly that you are ready to exit - that you have a good plan for your life after the exit and you are emotionally ready for this big change.

Exit and succession planning is not something you can do at the last minute. For the sake of both the business and yourself, you need to start planning as early as possible. Getting used to the idea that one day you will leave the business for someone else to run prepares you mentally so that when it finally happens, it's easier to deal with. Abby is drawing from her more than 15 years of experience working with small to medium size business owners to guide you on this inevitable journey. Straight Talk About Planning Your Succession: A Primer for CEOs, by Abby Donnelly, is a must-read for business owners and senior management. Knowing that you left the business in good hands will give you the peace of mind to enjoy your retirement or whatever your next step is after exit. The book is not just about making sure everything is in place for the business to survive your exit, but it also covers the very important part of making sure that you too are ready. This is the part that is often ignored by most succession and exit planning manuals.
Rewrite Your Financial Narrative
Eliminate Retirement Guesswork......
Fred Wollman
2019 Honorable Mention
Kindle Edition
Check current price
Non-Fiction - Retirement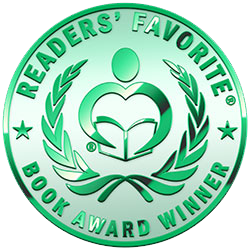 Reviewed By Mamta Madhavan for Readers' Favorite

Rewrite Your Financial Narrative: Eliminate Retirement Guesswork by Fred Wollman is an insightful book that will help people come to terms with their financial reality and guide them properly while saving for retirement. This book is a good tool to help people get their financial lives in focus and formulate a game plan with all the speed bumps they will encounter on their way. The author speaks about the five pillars of financial planning that will help to create a viable long-term financial plan for the family and will help readers deal with the various phases of their lives in different ways - mentally, emotionally, and financially.

The topic is relevant and the author's approach is informative and useful when looking at where each person stands financially at the retirement stage of their lives. The suggestions in the book will assist readers through their financial journey in life and, since it is written in simple language, readers will be able to understand the strategies and techniques easily. This book will make readers think more about their goals, priorities, what is important to them, and what they want to accomplish. It is definitely a good book that will aid readers when it comes to making good financial decisions and it will give them a firm grip on financial matters so that their retirement is comfortable.
No Experience Necessary
Rental Property Retirement Guide
Randy McDaniel
2014 Silver Medal
Kindle Edition
Check current price
Non-Fiction - Retirement
Reviewed By Jean Hall for Readers' Favorite

Who doesn't need ideas to build a retirement nest-egg? Whether you are young or old, educated in school or in the school of hard knocks, learning how to buy and rent homes can be useful. Randy McDaniel in No Experience Necessary - Rental Property Retirement Guide is a common-sense book that takes the reader from square one to a property portfolio. Randy and his wife Debbie make a good team as they learn how to buy and clean up the modest homes that they rent. There is a brief biography of Randy and Debbie as they grew up in Texas. Randy spent many of his early years in a Methodist children's home as his mother had trouble making ends meet. The couple's experience is like many of those who were hurt in the great recession. They had deep losses in their stock investments and 401k accounts. The book flows smoothly from their humble backgrounds to entertaining stories about real estate buying and renovating.

Randy McDaniel shares what it means to be behind the eight ball but to ultimately succeed in the home rental market. The tips and tricks of this business are straight to the point but with a little down-home flavor. Photographs of their individual properties, images, and descriptions of lessons learned, and detailed charts illustrate how the landlord can thrive. No Experience Necessary - Rental Property Retirement Guide by Randy McDaniel is a personal, readable story and a valuable source of technical information which de-mystifies the business process.
Contact Author -