The Book of Invasions
Rod Vick
2022 Finalist
474 Pages
Check current price
Fiction - Supernatural
Reviewed by Trevor Otieno for Readers' Favorite

Rod Vick's The Book of Invasions is an outstanding illustration of what a great novel should be. The events and moments are a mash-up of significant historical occurrences. A 5,000-year-old artifact is found in the melting ice at a Greenland ecological research station in the first chapter. The sudden deaths of a dozen climate scientists at a remote Greenland research site have shocked the entire world. Ricky Crowe, the sister of a murdered researcher, struggles with her own grief issues and her tragic past, which has left her with an eight-inch scar on her face as she attempts to determine whether the paver-map holds the key to her sister's fate. She and her new friends launch a race to solve puzzles buried in tombs in Egypt and Ireland after presenting the map to the organization that provided funding for her sister's research.

The way the story veered off to Egypt and later Ireland, where both good and bad characters fought for control of the item and the power they thought it held, was quite entertaining. Every episode that The Book of Invasions described made me feel involved. Rod Vick is undoubtedly a master at explaining things. Any reader will be attracted to the novel because of its accurate portrayal of the events. Along the path, there are numerous surprising turns and curves. I felt a sense of intimacy with the characters or a desire to learn more about them. The storyline was quite intriguing and interesting. I advise mystery fans to grab The Book of Invasions.
Urraca Mesa Redemption
A Supernatural Wild West Tale
Daniel P. Douglas
2022 Honorable Mention
140 Pages
Check current price
Fiction - Supernatural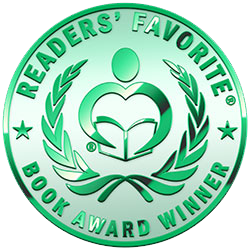 Reviewed by K.C. Finn for Readers' Favorite

Urraca Mesa Redemption: A Supernatural Wild West Tale is a work of novella-length fiction penned by author Daniel P. Douglas. The book is best suited to a mature adult reading audience due to some graphic content. It tells a gritty tale of terror in the Old West with a supernatural twist. We meet Marshall and protagonist Winslow Murphy: a man running from the nightmares of his past and seeking to right injustices wherever he sets foot. When he meets the mysterious Jacinta Cortez and discovers she is currently chasing the same outlaws as him, the pair team up, but it soon transpires that Jacinta's reasons for vengeance are deeper and darker than Winslow could ever have imagined.

Author Daniel P. Douglas has crafted a masterful work of suspenseful western storytelling, encompassing some fantastic supernatural, horror, action, and thriller moments into its vivid storyline. One of the features I especially enjoyed about this work was its atmosphere, which is set and elevated in such a concise amount of words for the plot's length. I could see the dark vistas of New Mexico and the shadows on the horizon and feel every visceral moment of fear and fighting as it happened. The central pair of characters were also exceedingly well-penned to deliver realism and empathy, each with fully thought-out backstories that informed their decisions in a relatable and emotive way. I especially enjoyed Winslow's redemptive arc and related to him more deeply than the typical western marshall hero figure. Overall, I would highly recommend Urraca Mesa Redemption for historical action fans everywhere: a scintillating read.
The Nosferatu Conspiracy
Book Two, The Sommelier
Brian James Gage
2022 Bronze Medal
558 Pages
Check current price
Fiction - Supernatural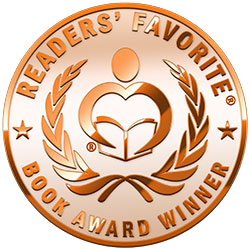 Reviewed by K.C. Finn for Readers' Favorite

The Nosferatu Conspiracy: Book Two, The Sommelier is a work of fiction in the horror, action, and supernatural subgenres, and was penned by author Brian James Gage. The work is intended for the mature adult reading audience owing to the presence of graphic violence and explicit combat situations throughout and it follows on from the first book in the series, The Sleepwalker. In this gory alternate history filled with secret pacts and dangerous new figures, the author explores the 'real' reasons for the onset of the First World War by introducing us to the murderous and bloodthirsty Elizabeth Báthory, whose immortality tempts Kaiser Wilhelm to ally with her as he seeks to conquer the world.

After really enjoying the exploits of Rasputin in the first book, I was fascinated to see this series move into new territory with the First World War, and even more excited by the presence of Elizabeth Báthory as such a central figure to the narrative. Chilling and terrifying in equal measure, author Brian James Gage creates the kind of intelligent and convincing historical horror novel that makes you feel like the history you know really is a lie, and this is the terrifying truth that will keep you awake at night. The plot is clever and never feels contrived to 'fit' with known history, such is the intricacy of the research and structure involved. The dialogue too is a standout feature, giving all the trademarks of classic, sinister horror and wartime action, without ever becoming laughable or clichéd. Overall, I would not hesitate to recommend The Nosferatu Conspiracy: Book Two, The Sommelier for fans of espionage fiction, war stories, supernatural tales, and horror. This novel delivers it all, and then some: a truly unmissable read.
Year 1
Renegade (Guardian Angel Academy)
Tamara Hart Heiner
2022 Silver Medal
414 Pages
Check current price
Fiction - Supernatural
Reviewed by Antoinette Wessels for Readers' Favorite

Year 1: Renegade (Guardian Angel Academy) by Tamara Hart Heiner gives a fresh perspective on loving yourself and forgiveness. The novel tells the story of Jezbathasat, a forsaken who gets the chance to attend the Guardian Angel Academy. At first, Jez struggles to adjust to life at the Academy due to her sheltered upbringing in Sheol. She slowly starts making friends with her roommate Iblis and Maalik, the handsome second year who tutors her. It is not long before Jez starts questioning the things she accepted as the truth, but this causes conflict as she was only sent to the Guardian Angel Academy by her father to help him win the war against the Angels. Will Jez forsake everything she has ever known for the friends she made, or will she help her father win against Shamayim?

Tamara Hart Heiner wrote Year 1 to be read at a leisurely pace. It was an easy read, which I could enjoy after all the stresses of the day were over. Character development was amazing. Jez, and even the minor characters in the book, grow immensely. Jez starts as a bitter, self-loathing forsaken, who grows to become someone she can be proud of. Even though she makes a few mistakes, she learns from them and becomes better. Maalik grows in character too from being an angel who has trouble controlling his judgment and anger--he learns to be better through Jez. Through the characters portrayed it was clear that the theme for the book was one of friendship and acceptance of oneself. Each character grows through the friendships they form, although not always for the best. Through most of their friendships, the characters start to accept themselves more readily, which reminded me of the importance of accepting and forgiving yourself.
Mona Lisa, Becoming a Ghost
A.L. Mengel
2022 Gold Medal
439 Pages
Check current price
Fiction - Supernatural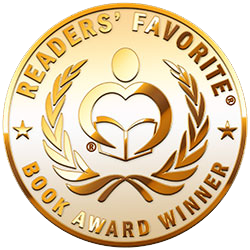 Reviewed by Jamie Michele for Readers' Favorite

Mona Lisa, Becoming a Ghost by A.L. Mengel is a work of supernatural fiction that explores ambition, longing, broken promises, and regret from the point of view of an artist named Pedro. Among the living mortals walk the immortals, those who are not susceptible to death by the ravages of time. Pedro becomes enamored with the immortals and their hiding in plain sight and infatuated with one in particular named Antoine. In pursuit of his desire to shed the life he has lived and pivot to the one he believes he wants, he leaves his devoted muse Valentina behind to embark on the journey toward transformation. Still, Valentina, who he once called his Mona Lisa, lingers in his thoughts and Pedro determines he will do anything—anything at all—to get his Valentina back, even if it's not from the realm of the living. "You must learn. You must realize that your decisions, however noble they may seem to you, have consequences."

Mona Lisa, Becoming a Ghost is entirely unique in the approach A.L. Mengel takes in crafting a supernatural tale as old as death itself: breathing life back into the unliving. Mengel does not reinvent the wheel here but certainly applies a fresh new coat of paint and it is enough to keep a critic pleasantly satiated. Valentina is a continual thread throughout the narrative but is not really featured herself except through the forlorn memories of Pedro. Throughout the entirety of the novel, Pedro works through one means or another to patch together promises made to him that have been broken, alongside patching together his own broken heart at the loss of Valentina, and further still to try to patch Valentina back together with the assistance of immortal magic and a skilled taxidermist--the melancholy that threads the story together is palpable. The most interesting character is not Pedro, but an immortal mentor named Antoine who, frankly, deserves his own novel. Overall, the story and its composition are different, and the twist at the end is unexpected. I would imagine there will be supernatural fans who will find that Mona Lisa, Becoming a Ghost ticks the most important storytelling boxes.
Rise of One
Blood Brute - Book 1
Dixon Reuel
2021 Finalist
271 Pages
Check current price
Fiction - Supernatural
Reviewed by Pikasho Deka for Readers' Favorite

Rise of One is the first book in the Blood Brute series by Dixon Reuel. The dawn of a zombie (brute) apocalypse on earth causes the vampire Rise and his coven to seal off their sanctuary of Owl Court to outsiders. The coven consists of Rise as the leader, Salter the Chronicler, and Orgim the Seer, with the human Cypriot providing them with the necessary sustenance. As the world is infested with brutes, Rise sets out to the nearby village of Dunsinann in search of human survivors to bring them to Owl Court. But not everyone at Owl Court supports his actions as Cypriot fears a change in his relationship with the vampires. Furthermore, the appearance of an ancient line of vampire hunters known as Warwolves put the inhabitants of Owl Court in mortal danger.

If you're a fan of vampire novels or zombie movies, grab yourself a copy of the first book of the Blood Brute series, Rise of One. Author Dixon Reuel's uniquely original premise blends the legend of vampires with a post-apocalyptic world containing zombies, creating a delicious brew that provides plenty of entertainment. The characters feel rich and in-depth, and I found them compelling from the get-go. Rise, Cypriot, Orgim, and Salter each bring something distinct to the coven, making them riveting to read. Dixon Reuel brilliantly captures Rise's fears and insecurities, and the post-apocalyptic environment truly feels cold and desolate through his eyes. I had a blast reading Rise of One, and I'm looking forward to reading the sequels. Highly recommended.
Soulstealer (Book 1)
Nythan
Shane Boulware
2021 Honorable Mention
388 Pages
Check current price
Fiction - Supernatural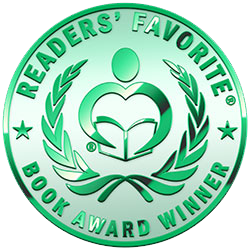 Reviewed by Samantha Gregory for Readers' Favorite

Soulstealer by Shane Boulware is the story of Nythan, a young man who is an Air Force Training Officer. He is starting out in life, trying to make something of himself when a strange encounter changes everything for him. A burglar breaks into the home he is in while housesitting for a friend, and attacks him. What should have ended in his death becomes much more when something is transferred from the burglar into Nythan and suddenly he has a second voice in his head. It was interesting to read how he deals with this turn of events and how he is changed by this encounter. He soon learns that he has bigger problems because someone wants what is inside him. He must fight to survive and to continue to live his life when he is deemed expendable by his enemies. The main character is a normal guy who has something extraordinary happen to him and he has to find a way to survive. We only get a glimpse of Nythan's life before the incident, before it all changes for him.

Shane Boulware has written an interesting story with Soulstealer. The author jumps straight into the story, giving us only a glimpse of Nythan's life beforehand, ensuring we are grabbed from the very first page. Readers who love supernatural and paranormal stories will want to pick up this book. There are not many similar stories out there so the author may have found a niche in the genre. Nythan is a likable character and I wanted to keep reading to find out what happened to him. Soulstealer is a fast-paced thriller that kept me turning the pages, highly recommended!

Near Death
A Raney/Daye Investigation, Book 1
Rich Hosek, Arnold Rudnick, Loyd Auerbach
2021 Bronze Medal
339 Pages
Check current price
Fiction - Supernatural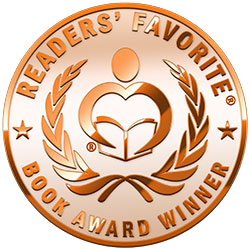 Reviewed by Susan Sewell for Readers' Favorite

When a detective dies and is revived after being shot in a robbery, his life takes an unexpected turn in the gripping paranormal thriller, Near Death (A Raney/Daye Investigation: Book 1) by Rich Hosek, Arnold Rudnick, and Loyd Auerbach. While shopping for a gift, Detective Nathan Raney is shot and is clinically dead twice before recovering. After surgery, he awakens with dreamlike memories of the robber's car and location. However, being a skeptic, he doesn't believe his recollections are anything more than drug-induced dreams caused by his painkillers. When anthropologist professor Dr. Jennifer Daye visits him to wrangle an interview, she insists his memories and experiences are real. Nate is irritated and dubious, but because he is temporarily unable to work, Jennifer compels him to assist her on a paranormal investigation. Combining their skills, they attempt to discover the person who is stalking and frightening a young woman. Even when all leads point to the inconceivable and the answers to a sixty-year-old puzzle come to light, Nate needs more proof. Can he put aside his disbelief in the paranormal long enough to help Jennifer prevent a murder? Or will he miss the obvious?

Near Death by Rich Hosek, Arnold Rudnick, and Loyd Auerbach is a riveting paranormal novel. With a provocative plot and a spellbinding storyline, it is a captivating page-turner with outstanding characters and intriguing scenes. The protagonists, Jennifer and Nate, are engaging and rival Mulder and Scully's characters from the television series, The X-Files. Filled with unexpected twists and turns, the story has the unique element of consciousness existing beyond our bodies and the tangible universe. In addition, an Afterword with fascinating facts that are interesting and insightful has been provided, and I appreciated its inclusion at the end of the book. A fascinating storyline filled with intrigue, murder, and a ghostly apparition makes this novel a spectacular read for those who love exciting, suspenseful crime stories with a supernatural flair.
From The Painted Tomb
Something Ancient is on its Way
Brenda Hill
2021 Silver Medal
412 Pages
Check current price
Fiction - Supernatural
Reviewed by Lit Amri for Readers' Favorite

"In that instant, the moon slid from behind the clouds, throwing full light on the beast. A humanoid face, the skin dark, almost black to match its fur. Pieces of clothing clung to its body. Tattered human clothing. From around its neck, she caught a brief shimmer of some sort of medallion. " In Brenda Hill's From The Painted Tomb: Something Ancient Is On Its Way, Krista Hawthorne witnesses the murder of her date by a mythical creature wearing an identical ankh pendant. She survives the attack but lives in terror, knowing that the beast is still out there and just waiting for a second chance to kill her. Local sheriff Hugh Rawlins not only becomes her protector but also helps her discover the connection between the beast and her true heritage.

In this contemporary supernatural fantasy, the horror element starts in the beginning and continues to loom just over the horizon as the story progresses. The engaging narrative switches swiftly between the present day and ancient Egypt, which is definitely a fascinating era of the past to be included for many readers. After the terrifying incident, protagonist Krista has to deal with the investigation and other issues in her life so the tension thrums as the truth is gradually revealed. Alternately, the story of the Egyptian prince is a captivating window into the ways of the ancients and the answers that lie within a secret love between a royal and a slave. Simply put, From The Painted Tomb: Something Ancient Is On Its Way by Brenda Hill is a gripping supernatural tale that combines two different timelines, capturing the past and present through eternal devotion between two soulmates.
Wrath Child
A Supernatural Thriller
Erik Henry Vick
2021 Gold Medal
715 Pages
Check current price
Fiction - Supernatural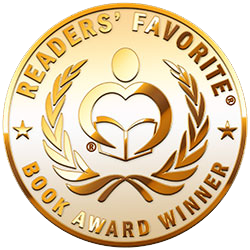 Reviewed by Kim Anisi for Readers' Favorite

Wrath Child by Erik Henry Vick is a mix of thriller, suspense, supernatural, horror, and crime. While this might seem like a lot of genres to pack into just one novel, it works out very well. The novel tells the story of a terrible serial killer who has done horrendous things in the past. Gavin Gregory, one of the best profilers at the FBI, worked on the case - but the killer got away. But now it seems he's back. New victims turn up, and there's something that makes Gavin think it must be the same person. Unfortunately, this just happens before he's supposed to go on a holiday with his wife and to find the answer to his question, he needs to travel to another city. He does indeed find an answer: Not the one he hoped for. Not the one his scientific mind can deal with. What follows puts his beliefs to the test, and he might just have to admit that science cannot explain everything.

If you pick up Wrath Child by Erik Henry Vick, you'll be rewarded with a good amount of reading hours, as this is a long book. Fortunately, it is a GREAT long book, so you'll be quite glad that it doesn't end too quickly. I love it when I find a book like that. If I wasn't so busy, I probably would have devoured this book in a far shorter time, but as it is, this book kept me company for well over a week, and I spent a few hours each day in the world of Gavin Gregory and the unusual killer. I enjoyed that the story developed at an almost perfect pace, the author didn't linger on events too long, and he also didn't rush through the plot. It's a hard balance to strike, and I personally think he's done it very well in this novel. You need to pay attention to what is happening though, as various timelines and points of view are mixed within the story. It's done in a way that makes sense, but I am sure that readers who just rush through might get a little confused.
I also enjoyed how Gavin's attitude towards certain aspects of the case changed over time - and how it shows that people can indeed change what they believe if necessary. The other characters were also all quite interesting, and I enjoyed getting to know them. There were surprises, there was excitement, and even some nerve-racking content - all in all, a very, very good book!
Contact Author -