How Can A Man Die Better
Roy V Gaston
2020 Finalist
293 Pages
Check current price
Fiction - Action
Reviewed By Ruffina Oserio for Readers' Favorite

How Can a Man Die Better by Roy V Gaston is a compelling historical novel with powerful themes of war and fans of Civil War novels will find it utterly fascinating. While there is chaos as the war rages on, Cage Carew is withdrawn, focused only on his academic pursuits. Although his fiancée covertly helps slaves escaping through the Underground Railroad across the River Jordan, he doesn't seem bothered. But then his fiancée is killed by the slave catcher, Francois Devol, and everything changes. Cage is deeply wounded and resolved to hunt down the killer. So, he joins the 52nd Ohio Infantry Regiment under Colonel Dan McCook. Cage quickly grows from an intellectual into a dangerous fighter. But what drives him and will he succeed in exacting his revenge on the man who killed his fiancée?

Well-plotted and skillfully written, here is a novel that captures the pulse of the American Civil war in a way that is captivating. It is interesting to notice the transformation in the protagonist and to see how far love and revenge can drive the human heart. The setting takes readers through dangerous landscapes, filled with vivid descriptions that capture details of the environment and locales in which the story takes place. The action is pulsating and it doesn't overshadow the emotional and psychological depth of the story. Roy V Gaston's gift for character, prose, and plot is exemplified in this novel. The writing is atmospheric, the characters so alive they feel like part of the reader's world. How Can a Man Die Better is hugely entertaining.
Milestone
The Complete Trilogy
Carl Lakeland
2020 Finalist
878 Pages
Check current price
Fiction - Action
Reviewed By Viga Boland for Readers' Favorite

I have never before embarked on reading a trilogy, and I might not have lasted the experience if it weren't for the excellence of Carl Lakeland's writing. What an amazing imagination Lakeland has, one that steers clear of anything predictable. So refreshing. Each book stands alone, but all three are connected and the characters we meet in the first book, Eagle Shield, appear and disappear in the second book, Project Amber, and resurface in a new way in the final book, The Lost Ones. Along the way, readers are treated to a marvelous mix of characters, both good and evil, and unpredictable plots that never stand still. Eagle Shield focusses on the tough military soldier with a heart of gold, Nathan Masters, who battles hell and high water to fulfill his mission to bring a very special child, Angel, to safety and ultimately to what is her pre-ordained, glorious destiny as a savior.

Where Masters' covert Eagle Shield mission concludes, the now-adult Angel, a journalist, picks up the narrative in Project Amber. What a narrative it is...a mixture of science fiction and a not impossible future for planet Earth should nuclear warfare ever become a reality. Perhaps the current interest in living on Mars isn't all that far-fetched if what happens in Project Amber eventuates. The world readers experience in the final book of the Milestone trilogy is vastly different from that in the first two books, and I'm sure it's one I would never want to live in. Through a new narrator, Lakeland depicts the future of a radioactive planet Earth, where cannibalism, cruelty, and survival of the fittest rule. His rendering of this world is horrific yet oddly credible. One cannot come away from reading The Lost Ones...indeed all three books...without feeling you have just completed a fantastic and unforgettable voyage.

Style-wise, Lakeland expertly uses every literary tool: excellent descriptions that appeal to all the senses; colorful and touching characters with whom we can easily identify; superbly rendered dialogue that captures growing tension one minute, deep love the next; and for those who enjoy military rationale and details before, during and after battle, riveting plots. By allowing each protagonist to narrate his/her book in the first person, Lakeland adds to the immediacy and credibility of the events and those who make them happen. Having lived in Australia for several years, I was particularly drawn to and intrigued by Lakeland setting this trilogy down under. Those unfamiliar with the Aussie "lingo" might need a few minutes to catch on to some turns of phrase, but by using these, Lakeland adds even more color to the narratives. And for readers who believe in the Bible and its stories of angels and devils, Lakeland offers another most unexpected touch, fulfilling his own mandate to keep readers guessing and asking themselves, "what if?" Indeed, what if?
Dart
Dale Renton
2020 Honorable Mention
333 Pages
Check current price
Fiction - Action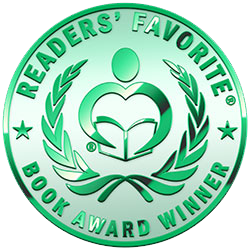 Reviewed By Scott Cahan for Readers' Favorite

Dart by Dale Renton is a science fiction action thriller that features an exciting new hero. His name is Darthanil Black, or Dart for short, and he's best described as a combination of Captain James T. Kirk and Will Ferrell. He can trade punches and bullets with the best of them all the while cracking jokes and making light of every situation. The story puts Dart in the center of a war between three players; the town settlers called the Formers, the Sylth, humans who inhabit the jungles, and a group of supercomputers that control the planet. He doesn't choose to get involved but it's a good thing he does because he has a strong desire to see good win out over evil along with the guts, skill, and sense of humor to make it happen.

I had a great time reading Dart by Dale Renton. As an action thriller, it succeeds with strong characters who are put into many dangerous situations and a nail-biting plot that will keep you guessing until the very end. I also found the science fiction setting to be lots of fun. The story mixes futuristic technology with a wild west sensibility. The book is filled with many interesting characters, but the main character, Dart, steals the show with his dashing looks, fearless character, and ready wit. He's a refreshing new hero for the 21st century. I highly recommend Dart, the book for anyone who likes a little science fiction thrown in with their action heroes.
Shadow Wolves
Jake Kaminski
2020 Silver Medal
300 Pages
Check current price
Fiction - Action
Reviewed By Steven Robson for Readers' Favorite

Shadow Wolves by Jake Kaminski is a chilling sojourn into a dark world, where humanity is laid bare in extremes of both good and evil. Ethan Crowe, a Lakota Indian, is an incredibly honed weapon of warfare who has seen more than his share of horror, from the genocide of Catholics and Muslims in Bosnia, through to the war on drugs in Thailand. Now, having suffered an incredible loss, he has withdrawn to Italy in an effort to find a peace that has long eluded him. Just when he believes he may have found a life worth living, Ethan is once again called on to join the battle against the Zetas, a deadly drug cartel based in Mexico. From his base in Southern Arizona, Ethan knows he is at war yet again; a war against an enemy just as ruthless and cold-blooded as any he has faced. Will his team of highly trained Indian trackers survive this battle, or will Ethan's story be etched in blood on the sun-baked sand of the Sonoran Desert?

Jake Kaminski's Shadow Wolves is an incredibly gripping read that is almost impossible to put down until the final climax has played out. The characters are very special, with each being uniquely carved from a wide range of social environments, leading to a world full of diversity that closely matches reality. I particularly enjoyed the Apache twins and their relationship with each other, and the bonds forming between them and Ethan. The way the story wrapped up made me want much more of Nalin Chee and the promise of a future that may unfold with Crowe. This is a top-notch book that will appeal to those wanting fast-paced action, molded with a perfect mix of emotions and excitement on a grand scale. One of the best books I have read.
Ascension
The Chrusion Saga Book 1
Brian Lambert
2019 Finalist
588 Pages
Check current price
Fiction - Action
Reviewed By K.J. Simmill for Readers' Favorite

Michael and Kyle were brothers in both arms and blood, but any in the Black Knights would stand side by side, shoulder to shoulder. They would put their lives into the hands of their fellow guild members without question. Experience from the twenty-year war had taught many lessons, ones the other guilds serving the king of Avalon did not always understand. As such, they were the only ones Shawn could trust at his back on a mission of grave importance. When a rumor from the Count of Lyoness whispered of the King's Warriors inciting war with heinous, unspeakable acts, there was a choice to be made; peace or war. One thing is clear, someone attacked protected villages. Someone seeking to implicate Avalon is behind these attacks. The question is who, and what are their motives?

Ascension by Brian Lambert makes for an entertaining read. Many readers may find the segregation into only nine chapters an unusual choice, but fear not, within each are scene breaks that can act as a good place to stop when you need to put it down. The attention to hierarchy and guilds will put people in mind of the detail paid to such things in Game of Thrones. Realistic relationships make for not only conflict within the Black Knights, but their tightly knit relationships mean they can overlook such things to stand beside their brothers in arms as needed.

A detailed and descriptive style of writing provides vivid and clear descriptions of places, people, and things to create clear imagery of the lands and its people, adding to the world building undertaken. An amalgamation of action, adventure, challenges, tension, drama, faith, honor, revenge, legacies, and justice fill the pages of this gripping journey and provide an exciting foundation and foothold for the next book in The Chrusion Saga.
Out of Time
The Dream Traveler Book 1
Ernesto H Lee
2019 Honorable Mention
294 Pages
Check current price
Fiction - Action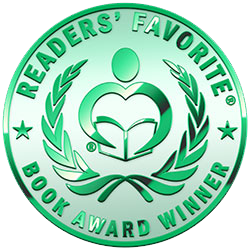 Reviewed By Lex Allen for Readers' Favorite

With The Dream Traveler Book I, author Ernesto H. Lee begins the Out of Time series, a time-traveling, cold-case detective story that impresses with verisimilitude and fast-paced action. Detective Constable (DC) Sean McMillan has a unique ability to travel back in time through the medium of his dreams. However, Sean soon discovers that changes to the past to influence the future can have unexpected and deadly consequences. The past is not the past, the future is not set and nothing in life is certain.

Utilizing personal knowledge and experiences of dreams, the entanglement theory of quantum physics, and a superb imagination, Ernesto Lee introduces unforgettable characters and lays the groundwork for what I believe will be a hit series for fans of science fiction and detective/crime stories. As with all great characters, DC McMillan embodies a likeable personality engaged in battle with criminal elements while keeping his personal demons and unusual talents secret. Other than McMillan, the remaining players are reminiscent of characters in any number of detective/crime novels; the loyal partner, the hard core boss that's actually soft inside, the bad guy bully without redeeming features, et al. These characters, however, are perfect in that they complement the fantastic story and lead character without distraction.

Without giving away a spoiler, the process of McMillan's time travel, both going and coming, is unique in the extreme. Verisimilitude is an important factor in fiction that oft times offends readers sensitive to crude language or graphic violence and/or sex. Lee uses language relevant to the locations and characters' personalities perfectly. For me, it's a highlight in Lee's story telling talent and I'm looking forward to the next book in the series.
Addiction & Pestilence
E.M. Kelly
2019 Bronze Medal
371 Pages
Check current price
Fiction - Action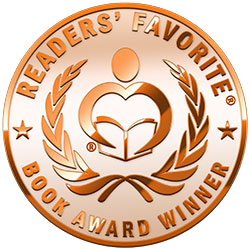 Reviewed By Romuald Dzemo for Readers' Favorite

Addiction & Pestilence by E.M. Kelly is a gripping story with a fascinating post-apocalyptic setting characterized by a gritty struggle against the plague, a narrative with powerful religious themes. A plague is unleashed in New York by the Four Horsemen and it spreads quickly. People are moving and seeking a means of survival. It is against this backdrop that Drew Murphy, an E.M.T. in Boston and a former Marine, undertakes his own journey towards redemption. A man with dark secrets who finds comfort and an escape in his addictions, he sets out to go to his mother who is very sick. The journey is that of transformation as he joins others who have their inner demons to conquer. United by the will to survive and save their families, can they find enough fight in them to trump their addictions and save those they love?

The prose is gripping and E.M. Kelly's narrative voice is strong, exposing points of views that are clearly defined. The narrative opens with very intriguing lines: "The little black mass appeared out of nowhere. It floated and danced like a butterfly, yet it stayed in the same place." And the reader wants to know what the floating object is and how it materializes itself. The chapters are short, the paragraph breaks designed for great dramatic effect, and these combine with the use of short sentences to make for an enjoyable read. The pacing is fast, the action intense, and the entire narrative filled with great emotional intelligence. Addiction & Pestilence is a novel with themes of addiction, but curiously, it is addictive. I was hypnotized, transformed, and found myself rooting for the characters. The writing is infused with realism and a fine sense of humanity. The grittiness is real, the psychological elements of the narrative strong, and the character development is expertly handled.
The Apotheosis
Darrell Lee
2019 Silver Medal
380 Pages
Check current price
Fiction - Action
Reviewed By Lesley Jones for Readers' Favorite

In The Apotheosis by Darrell Lee, when Dr. John Numen's father dies suddenly he inherits a major stake in a successful pharmaceutical company. Using the company as a cover, John Numen begins his own medical research which could change human life as we know it. As the decades pass, John discovers the meaning of abandonment by those close to him but also true unconditional love. His research and his plan to boost his wealth even further takes him down a morally disturbing path. Following a series of devastating events, he finds himself on the run from the FBI. There is now no turning back and John is determined to see his experiment through, no matter who has to suffer, in the name of progress. Follow John through many decades and continents as he tries to master his life's work and get his retribution before the FBI can stop him.

This science fiction thriller will hook you from the first page. The suspense throughout this fast-paced plot will always keep you in anticipation. The medical jargon is just enough to understand and enjoy the story but it is clearly very well researched. John Numen is a disturbed character who believes his macabre work is for the benefit of mankind. Whether he is a villain or a misunderstood hero will be for the reader's belief system to decide. The tangled web of deceit and corruption in the story is woven throughout with nail-biting conflict. Not often does a novel make you question your own values but this one did mine. Each of the characters was well created and three-dimensional, especially Irina, a strong-minded fighter with a fierce attitude towards the cold-blooded and callous Roman. The hunt by the FBI at the end had me on the edge of my seat, followed by an excellent twist that was absolutely masterful.
High Alert
The Project Book 14
Alex Lukeman
2019 Gold Medal
290 Pages
Check current price
Fiction - Action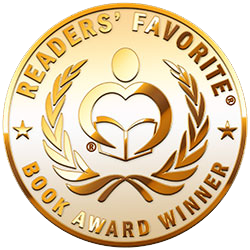 Reviewed By Ray Simmons for Readers' Favorite

I spent eight years in the military. I was Army Infantry, but a smart infantry soldier can be used anywhere in the army system, so I had a lot of interesting jobs. I worked a lot with the special forces. These guys are different. They are unique, they are, well…special. I love to read military fiction and some of the best stories are about the special forces. The problem is that I have lived and worked with these guys and some writers just don't get them, or what they do, right. If you want to read a realistic novel of the special forces and other elite people who work for our government, read High Alert by Alex Lukeman. I have served in Asia, where a lot of the action occurs and, let me tell you, that you are getting a very realistic story.

I liked the characters in High Alert more than I appreciated other elements of the novel. Everything was done well. The setting, the writing itself, the plot. High Alert by Alex Lukeman is a well put together novel. It should be. It is the fourteenth book in The Project Series. You don't get to do it fourteen times if you are doing it wrong. No, the rest of the elements were done well, it's just that I fell in love with these characters. They reminded me of people I served with. I knew soldiers just like Ronnie Peete and Lamont Cameron. Reading this book made me miss my days of service.


Ruby Dorn
Paul Wychor
2018 Finalist
279 Pages
Check current price
Fiction - Action
Reviewed By Thomas A. Peters for Readers' Favorite

From the outset, Ruby Dorn has only the problems any other fifteen-year-old girl living in a small Minnesota town in the year 1875 might face: her mother recently died in childbirth, her father has been arrested for burning the crops on their farm that had just been repossessed by the bank, and her older sister, Morain, is in hiding for assaulting the man who turned their father in. Events quickly take a turn for the worse when an accident involving a boy trying to force himself on Ruby results in his death. Knowing her younger sister is naïve enough to get herself arrested and likely hanged by the corrupt local judge, Morain comes to Ruby's rescue and leads her away from their hometown into the wilds of the untamed West.

Immediately after arriving in a remote mining settlement known as Foregone, the sisters nearly fall prey to a purported local lawman, and after having violently escaped his attempt at rape, Ruby finds herself sentenced to death, only to be narrowly rescued by her ferocious, ever-inventive sister. After defeating a neophyte bounty hunter who had thought Ruby would be an easy catch, the sisters plan to take a coach and then ride a train east to Chicago. During the journey, Ruby discovers that she has become a topic of national debate regarding society's treatment of women following the publication of an article covering her arrest in Foregone featuring a fabricated interview between herself and the article's writer. As women, now known as "Dornists", take revenge on their attackers around the country, a new bounty of five thousand dollars is declared for Ruby's apprehension, and the sisters find themselves confronted at every turn by men who will stop at nothing to either capture or control them. Eventually making their way to Boston, Ruby feels certain they have reached civilization, again only to discover that they are still far from escaping the depravity of humanity.

Paul Wychor's debut novel, Ruby Dorn, is a fantastically fast-paced historical melodrama that forever keeps the reader wondering as to what new tribulation could possibly befall the protagonists, as the author deftly takes his audience on a wild ride of ever-escalating encounters and escapes. The trash-talking, brutal Morain, so adept at "ferreting out others' weaknesses" and viciously exploiting them, might not be the sort of person we would enjoy to know in real life, but thanks to Ruby's perfect and often exasperated narration she is absolutely delectable as a character. The constant conflict between the two sisters, both so different in desires, dress, speech and temperament, is executed beautifully. The first person point-of-view featuring regular internal monologues is integral to the overall charm of the story as Ruby relates her experiences with her overtly intense sibling, honestly stating: "As much as I loathe being forced to live in her world I cannot help but be awed by her brilliance." Though Morain necessarily takes center stage during most of the action sequences, Ruby is not always relegated to the literary backwaters. Instead, as circumstances dictate, Ruby reluctantly sits in the driver's seat herself, and as a character she continues to grow throughout the book as she slowly begins to accept her rightful place in a mad world where, time and again, violence seems the only solution to the evils perpetrated by men.

Contact Author -