The Marine
A Goodwater Ranch Suspense Romance
Amanda Lewis
2023 Finalist
287 Pages
Check current price
Christian - Romance - General
Reviewed by Delene Vrey for Readers' Favorite

Ophelia Day is practicing her mayoral debate speech when she meets Chase Bondurant – the owner of Bondurant Construction. For Ophelia, winning the election will be the pinnacle of her career in Goodwater Ranch, a small city in Texas. Over the past ten years, she has built a life for herself that she never thought she would achieve. The Goodwater women's shelter is her passion, giving down-and-out women opportunities for a new beginning and a meaningful life. Chase settled in Goodwater Ranch, successfully building his construction business. When he meets Ophelia, he has no idea of the drama he is about to be drawn into. He is caught off guard by Ophelia and the past that has caught up with her on the eve of the election. Will Chase run away, or will he allow Ophelia to help him deal with his personal issues while he protects her in her time of need? The Marine: A Goodwater Ranch Suspense Romance by Amanda Lewis is the third in the Goodwater Ranch series.

The Marine by Amanda Lewis is a romance with Christian themes. It is refreshing to read any romance in which the characters have self-restraint and values, and they can sit and converse and deal with trust issues before acting on their mutual attraction. This book series shows that it is possible to write emotionally charged stories without compromising values and beliefs to make them sell. Lewis has written a suspenseful story that reflects growth in the characters, emotionally and spiritually, without any Bible bashing. She interweaves belief and faith in Christ into the plot so that it feels natural and right. May we see more of these stories that reflect the values that Christians live by and want to read about.
A Man in Darkness
Finding Courage to Forgive
Foster Nash
2023 Honorable Mention
256 Pages
Check current price
Christian - Romance - General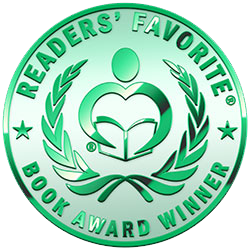 Reviewed by Nino Lobiladze for Readers' Favorite

Cassius and Bracus, two best friends from Tuscany, serve in the Roman Xth Legion in Jerusalem. Both were distinguished soldiers, but Judea was dangerous for invaders in 16 AD. Zealots had taken Bracus' life, and Cassius, becoming overcautious, accidentally killed a local Jew in a tavern, where he and his men had sought refreshment after a hard day. Killed by Cassius, Joseph was a decent person leaving behind a family on the edge of starvation. Joseph's young son, Johnathan, witnessed his death. Now, his life and the lives of his mother and baby sister depend on Joseph's old friend, the mysterious Matthias. A girl named Mary lost her parents and was sold to the palace of Herod Antipas by her relatives from Magdala. She suffers from seizures but is very beautiful, which cannot escape Cassius' eyes. A carpenter from Nazareth, Yeshua, is a hard worker, but how come he sees the deepest corners of human hearts? And why is it so good and peaceful to be around him? The Temple keeps its secrets, Fortress Antonia is watchful, while Jerusalem and the Jewish people await the promised Messiah. A Man in Darkness by Foster Nash, the first book of a series, is a wonderful story of lost souls craving hope, love, and God's forgiveness.

Foster Nash paints a multilayered picture for his readers and creates an unforgettable atmosphere of anticipation of events yet unknown but magnificent and even frightening. Judea was conquered by the Roman Empire; nevertheless, the fight for freedom never ceases. There is something in the air of the holy city, where the Temple loses its significance for Jewish people because of the wrongdoings of the priests. We can feel this impatience on every page of A Man in Darkness. Nash crafts amazing characters that evolve and come to an understanding of the essence of things. Mary learns to trust a Roman soldier as she sees his true nature and kind heart. Johnathan's maturation is the centerpiece of the story, and he goes through its stages step by step to gain strength despite the enormous pain. In the first part of the series, Nash introduces the main characters and entangles their fates into something that promises to be much more crucial and decisive for the history of humankind. We can undoubtedly recognize many of them, but the author leaves some riddles unsolved to surprise us even more, and I can't wait to read the second part. A Man in Darkness is adventurous with many twists and philosophical at the same time, reminding us of the importance of forgiveness. Those who struggle to find faith should read A Man in Darkness. Also, it is a great book for young adult readers; for adult fans of historical and adventurous prose and novels based on biblical accounts.
Helping Hands
Companion of Baggage Burdens
Ken Saik
2022 Finalist
182 Pages
Check current price
Christian - Romance - General
Reviewed by Edith Wairimu for Readers' Favorite

In the Christian contemporary romance novel, Helping Hands: Companion of Baggage Burdens by Ken Saik, a woman finds solace and guidance from a loyal friend as she deals with painful memories and heals from physical wounds. Jill is struggling to re-establish her life as she recovers from a devastating accident. She longs to be involved again in her children's lives after her long hospital stay but the children seem to have made their own plans. Without a car and unable to return to her former job in the short term, Jill wonders whether her life will ever return to what it used to be some months ago. Her friend, Bill, sticks by her, helping her navigate current challenges and face other traumatic events in her childhood and past.

Through Jill's courage in dealing with her past and recovering from physical and emotional wounds, Helping Hands shows that healing is possible even though Jill has lived in pain for years. I found Bill to be a likable main character too for his support and patience when guiding Jill toward recovery. I loved that the book portrays a realistic image of relationships and includes helpful tools for handling disputes within families and working toward reconciliation. Each character is fleshed out including the supporting characters as the motives behind the decisions they make are examined. Helping Hands: Companion of Baggage Burdens by Ken Saik is a realistic and moving romance novel with authentic characters. It inspires hope that healing from psychological and physical trauma can be achieved through faith and support.
Music of the Soul
Gail Miller Mahaffey
2022 Honorable Mention
Kindle Edition
Check current price
Christian - Romance - General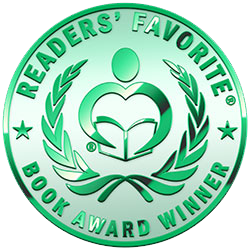 Reviewed by Emily-Jane Hills Orford for Readers' Favorite

Music is what binds the soul. For concert pianist Meredith Mason, music is also what keeps her sane. After losing her parents in a tragic accident while they were on their way to hear her perform, Meredith has poured her life and her soul into her music, making her fame on the world concert stage as a pianist. But is that enough? Is her music merely a smokescreen to block the endless pain, her guilt over her parents' deaths? She has reached her zenith in the music world. What next? What is her life's purpose now? When a fellow musician enters the picture and captures her heart, things begin to change, as does the music that binds.

Gail Miller Mahaffey's novel, Music of the Soul, is a touching musical tribute to all that is beautiful in the world. The author has masterfully woven a tale of passion, love, and the ultimate purpose of life to the finely tuned (no pun intended) workings of music and the soul. Beginning each chapter with a profound quote about music, written by some of the greatest minds throughout history (from musicians to artists to writers to political thinkers and more), the plot is music-driven. The author, a musician herself, knows her music. The protagonist, Meredith, is driven by a powerful force of guilt as she navigates her way through life in the music world and on the concert stage. But there is more to life and the music she so poignantly performs needs a release of this guilt, a release she only discovers through love and spiritual renewal. And, with each new encounter, Meredith unravels some of the mysteries of her own life and where her journey should ultimately lead her. The story is about music, success, and overcoming guilt, but it is also about coming to terms with your inner self and finding your ultimate purpose in life. Powerful story. Loved it!
The Bounty Hunter's Bride
Janis Jakes
2022 Bronze Medal
226 Pages
Check current price
Christian - Romance - General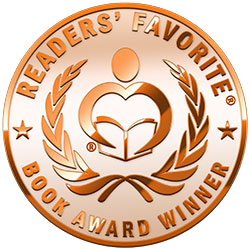 Reviewed by Edith Wairimu for Readers' Favorite

The Bounty Hunter's Bride by Janis Jakes is a rewarding Christian romance novella with surprising sub-plots and a delightful ending. Luke Lancaster is a skilled bounty hunter contracted to track Billie, an alleged dangerous criminal on the run. But they are being trailed too, and when both fugitive and bounty hunter get caught up in an almost fatal attack, Luke hesitates to rescue Billie. Still, he helps her and both survive. Billie is unsure why Luke did not leave her to die. Part Comanche, Luke was raised by his Christian mother. Now, he is at odds with his faith after having gone through a tragic event in his past. Though Billie is introduced to Luke's life, she believes his work and her profession as a school teacher will keep them apart.

I was fascinated by the story from the opening scene which involves Luke and Billie's face off. The story does not lose momentum and throughout, Billie and Luke are pursued by powerful criminals. I also loved that the characters are complex and intriguing. Luke is struggling with events in his past. Growing up, he also felt torn between two worlds. His mother was white and his father is Comanche. His estranged relationship with his father is explored in the book. The sub-plot helps flesh out Luke and his sisters' backgrounds. Surrounded by danger and separated by social attitudes and their professions, Luke and Billie's love is original and captivating as it includes two people from contrasting backgrounds. The Bounty Hunter's Bride by Janis Jakes is a historical novella that readers will love for its creative plot and relatable characters.
Immanuel
God With Us, Saints, Sinners, and the Like
Gara Shaw
2022 Silver Medal
401 Pages
Check current price
Christian - Romance - General
Reviewed by Susan Sewell for Readers' Favorite

After her life goes up in flames, a young woman meets Jesus, who takes her on an enlightening journey that forever changes her life in the Christian romance novel Immanuel: God With Us, Saints, Sinners, and the Like by Gara Shaw. Johanna is a journalist and is preparing to be married in a month. Expecting a happy evening out with her fiancé, Johanna is stunned when he breaks up with her without giving her a reason. The following morning, Johanna's boss lets his reporters go, and she is now unemployed. Feeling that her life is over, Johanna takes a magic pill with alcohol. Instead of dying, Johanna has an up-close and personal encounter with Jesus. After she regains consciousness, Johanna begins having unique experiences that eventually lead her to church. Here the pastor teaches her unconditional love, forgiveness, and faith. As the days progress, Johann realizes she is in love with this handsome and charismatic man. Can she put her past behind her and trust that everything will turn out okay?

Immanuel: God With Us, Saints, Sinners, and the Like by Gara Shaw is a sensational Christian romance novel. The elements of personal loss, belief in Jesus, God's power, transformation, and unconditional love, are woven throughout the storyline, creating a motivating novel. Johanna's character is an inspiration, and it is fascinating to watch her faith mature and grow as she confronts and overcomes the conflicts in her life. I love how she reaches out to others, making a difference in everyone's life. I enjoyed every page of this delightful story, and I can't recommend it enough. Based on the belief in Jesus, His words, and the precepts of Christianity, this sensational story will inspire and charm Christian readers from young adults upward.
Under His Wings
Rosemary Fisher
2022 Gold Medal
Kindle Edition
Check current price
Christian - Romance - General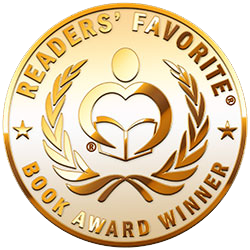 Reviewed by Rabia Tanveer for Readers' Favorite

Under His Wings by Rosemary Fisher is a clean Christian romance with themes of faith and resilience at the forefront. Cooper "Coop" Smith was looking forward to studying at Wichita State University and planning a future in the seminary when his whole world came crashing down. His father's cancer came back stronger than before, and the whole family was devastated. Coop had no other option but to pack his bags, go back home, and take charge of their farm. Just when everything looked bleak, God sent Becky into his life. An assistant at the local vet, Becky was the breath of fresh air Coop needed. However, matters deteriorated when an innocent friendship with an old friend named Misty threatened to destroy what Coop had created with Becky. With his reputation on the line, Coop was troubled. What was he supposed to do? Give in or have faith?

Portraying the small-town life and community, Under His Wings by Rosemary Fisher was the perfect depiction of how having a close-knit community could be a blessing and a curse. Faith and religion played a vital role in the story without being overbearing. Coop was a simple man with simple dreams. He wanted what God had planned for him, so he decided to accept his circumstances and do his best. Becky was Coop's complete opposite. She was a fighter and believed God would help her if she put her mind to it. The two complemented each other, and that allowed their chemistry to develop. The descriptions and the imagery of their small-town community were realistic, Coop's response was true to life and that made me love him even more. Apart from being a great romance, this novel could be a source of comfort for people who struggle with adversity and have an issue finding God.
An Awesome Journey
My Love, I'll see you tomorrow in a hundred years from now.
David Pizer
2021 Silver Medal
Kindle Edition
Check current price
Christian - Romance - General
Reviewed by Romuald Dzemo for Readers' Favorite

An Awesome Journey by David S. Pizer is a fascinating story that melds romance, mystery, and time travel into a rollicking adventure. It follows Ralph Dombrowski, an ambitious and very good looking young man who wants to rise above the mediocre people in his circle. He meets Rebecca ("Becky") by accident, a stunning high school senior with whom he eventually falls in love. They plan to get married right after her graduation, but Becky dies in an accident. But there is a twist. There is a way to bring Becky back, thanks to cryonics, a powerful technology that allows humans to be frozen after death so they can be revived in the future. Ralph dies years after losing Becky. After time travel into the future, both Becky and Ralph are revived. Will they go home for the wedding that Becky has waited a hundred years for?

There is so much that I enjoyed in this novel, starting with the way that the story opens, providing strong background information about the protagonist. When he runs out of gas, a lot of interesting things happen. The humor is biting from the beginning through the story and the things the characters say to Becky's discussion with Ralph on "doing it." The descriptions are realistic and readers can see characters who come alive as though they were in real life. I loved the way that Van Buren Street is described, with images that readers can see in their mind's eye and that is just one of the terrific descriptions in this novel. David S. Pizer is a wonderful writer and I enjoyed the way he develops the themes of romance, loss, adventure, and friendship. The characters are fleshed out and memorable. An Awesome Journey is a beautiful story that moves fast and with a delightful denouement.
A Christmas to Live For
Brett Nelson
2021 Gold Medal
438 Pages
Check current price
Christian - Romance - General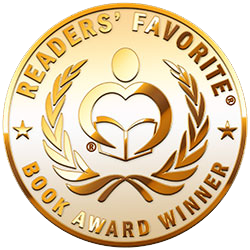 Reviewed by Anne-Marie Reynolds for Readers' Favorite

A Christmas to Live For by Brett Nelson is a Christian romance. It's set in New York City during the holiday season. Bryan Crandon has gone to a Hallowe'en gala hosted by his friend. Across the room, he sees the girl he has been dreaming of, Kristin Greene. He manages to speak to her but, when the night ends, neither has given up their contact details. But Bryan can't get his mind off her, even though the last thing he wants is another relationship. His family and friends don't know it but Bryan is struggling with anorexia and bulimia and just doesn't have the strength to face anything else, least of all a relationship. His best friend intervenes and pushes him in the right direction, towards Kristin and happiness. Can he make the jump? Will Kristin help him with his struggles, or are they destined to be nothing more than friends?

A Christmas to Live For by Brett Nelson is a unique story. Most authors write about eating disorders in terms of women; this is a fresh look from the perspective of a man with the same disorders. This isn't just a story of personal struggles, although it does show you that what you see isn't always what you get. You can't see from first glance what a person may be struggling with underneath and a bit of kindness can often go a long way. It's also a story about true friendship, celebrating the holidays with friends and a bit of romance. The characters are wonderful, developed into real people with their own issues and foibles and you live their lives through this story. Most people don't think of men as having things like anorexia or bulimia and, fictional though it is, this book is a real eye-opener and a thoroughly enjoyable one at that.
Then Comes Evening
Dave Witmer
2020 Bronze Medal
396 Pages
Check current price
Christian - Romance - General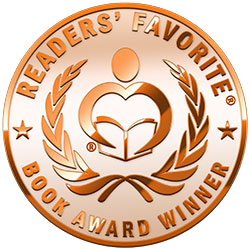 Reviewed by Rebecca S Winner for Readers' Favorite

Then Comes Evening by Dave Witmer is a saga that stretches from Pennsylvania to Florida and from about 1960 to the present day. James is a widower whose wife had been the love of his life. Estella, on the other hand, is a widow whose marriage to an overpowering husband had been one of convenience. Estella is left penniless, so she looks for a well-to-do spouse. James needs a helper at his estate, so he agrees to a marriage of convenience with Estella. Estella is strong-willed and runs everything, including the farmhand, Graham, and the housekeeper/maid, Ellie. Then James dies leaving Estella in charge of the estate, which should have belonged to his sons...

In Then Comes Evening by Dave Witmer, I enjoyed getting to know the servants, Graham and Ellie, whose innocent concern for each other was touching. I liked visualizing the estate, the veranda, and even the inside of the house. I loved when Graham and Ellie were allowed to be in the garden together, their playfulness a relief from their interactions with the austere Estella. I liked the farm references which reminded me of my childhood on a farm, racing the weather to get the hay mowed, raked, baled and in the barn before the rain. Even though you are not supposed to like Estella, you understand why she is the way she is. While there were a few bad words, there were no intimate scenes. Even though the book falls into the Christian genre, I think anyone could enjoy this book.
Contact Author -