Making Photography Easy and Fun
Ten Top Tips To Bring Out The Photographer In You
Angie Patterson
2022 Honorable Mention
103 Pages
Check current price
Non-Fiction - Hobby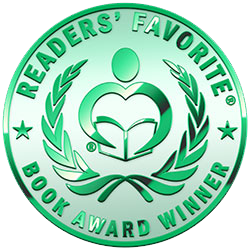 Reviewed by Edith Wairimu for Readers' Favorite

Making Photography Easy and Fun: Ten Top Tips To Bring Out The Photographer In You by Angie Patterson explains ten foundational tips in photography for beginners. Each chapter begins with a relatable and humorous scenario about common problems that aspiring photographers are likely to encounter when starting their photography journey. It explains important basics and techniques that every photographer needs to learn to grow their skills. Such discussions regard the importance of taking care of the memory card, how to support your camera, the automatic setting, and composition and quality tips. The work also explains the automatic camera mode, the viewfinder, the zoom lens, and other camera features that can be utilized to enhance the quality of photographs taken.

Making Photography Easy and Fun is written in simple, accessible language that anyone can understand. Its discussions are also enhanced by photographs and images that help explain the content and show the camera features explained. I loved that the book also includes important notes and bonus tips which are useful in answering many basic questions that beginners might have. They also add to the content in the main sections. Step-by-step exercises with clear instructions make the content fun and practical. I also liked that the chapters begin with common scenarios that photographers face and that the content addresses each specific scenario adequately. Making Photography Easy and Fun by Angie Patterson is a resourceful guide that beginners will find invaluable. It is written in straightforward language and is enhanced by humorous scenarios and useful exercises.
The Mystery Shopper Training Program
All You Ever Wanted to Know About the Best Part-Time Job
Bethany Mooradian
2020 Honorable Mention
178 Pages
Check current price
Non-Fiction - Hobby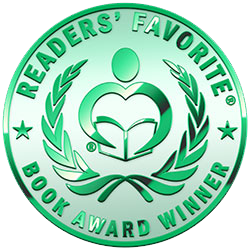 Reviewed by Gisela Dixon for Readers' Favorite

The Mystery Shopper Training Program: All You Ever Wanted to Know About the Best Part-Time Job by Bethany Mooradian is a non-fiction business book on how to become a mystery shopper. Professional mystery shopping or, in other words, getting paid to try out products and services anonymously and then provide feedback as per guidelines, is a fairly new thing in the internet era and this book provides a pretty thorough introduction to it. In this book, Bethany draws upon her own experiences as a professional mystery shopper and through a detailed chapter-by-chapter summary talks about what this term really means, how it works, how one gets paid, answers frequently asked questions, provides handy tips on what is expected and how to make minute observations and fill out forms, how to do audio or video feedback as required, how to file taxes and manage money, how to write reports, and also what to do if one gets caught and the common pitfalls to avoid, among other things.

I really enjoyed reading The Mystery Shopper Training Program and although I had heard of the term before, I learnt a lot by reading this book. Bethany writes in a casual, yet serious way since this is a legitimate way to earn money and also points out how to avoid scams. I also really appreciated the list of websites and the numerous resources listed at the end of the book for anyone who wants to give this a go as a side income or a part-time job. The book lays out the pros and cons of doing this as a job, and can help to determine what areas you may be interested in, and how to pick and choose the assignments that appeal to you, among other tips. This is a useful guide on how to earn money as a mystery shopper.
Fretboard Positions Diagram
A Guitar Fretboard Unscrambler
Marc Scheffel
2020 Finalist
218 Pages
Check current price
Non-Fiction - Hobby
Reviewed by Mamta Madhavan for Readers' Favorite

Fretboard Positions Diagram: A Guitar Fretboard Unscrambler by Marc Scheffel is a book for guitarists who will find this useful in figuring out how to play the Major and Minor scales, to build chords, and to make and identify the Intervals using a single diagram. The book guides you with its Fretboard Position Diagrams to play the guitar properly. The diagrams demonstrate the main Chords, Modes, Scales, and Intervals. It shows the reader the relationship between each other. The illustrations help the reader to learn and remember them easily. There is a good collection of Reference Diagrams for each of the 84 Modes of the Major Keys.

The book is a very useful and informative guide for music lovers, especially guitarists. The author has covered everything in detail and the book can be used as a guide or a reference book while learning. The logical patterns of the fretboard will help guitarists to play a solo or chords all over the guitar neck. It is a powerful visualization chart too for beginners and by learning the notes on the fretboard, a guitarist can easily play the chords and notes.

The basic requirements for tuning and how the strings are numbered can be understood by reading this book. The book is an excellent guide and gives a good insight into music to beginners of guitar music and all musicians. This book has everything that you need to know about music and musical insights.
Market and Sell Books
A My Guide Volume 4
Mrs Rebecca Richmond,Mrs Claire Pickering
2014 Silver Medal
232 Pages
Check current price
Non-Fiction - Hobby
Reviewed by Lisa McCombs for Readers' Favorite

Rebecca Richmond and Claire Pickering have created the most exceptional marketing tool on the market. 'Market and Sell Books: A My Guide' is bursting with valuable information, tips, and advice. Each chapter is organized in user-friendly language and contains an introduction, coaching tips, and a summary; along with bibliographical content. Social media is a major focus in this promotional guide with Facebook and Twitter each reserved a chapter of their own. LinkedIn, You Tube, and Pinterest are chaptered together as similar types of promotional media. The creation of personal websites offers easy-to-read commentary on the authors' opinion of the importance of owning one's own website. Blogging and Scribd are also highlighted as important marketing tools for consideration in self-promotion. Rebecca Richmond and Claire Pickering write in-depth of the merits of Amazon and how to use this site as a powerful promotional tool. The guide concludes with final words of wisdom concerning organization and planning.

As a self-published author, I am constantly in need of promotional ideas and inspiration in order to keep myself afloat in the publication world. Not only did I find this volume beneficial for my business purposes, but it is also a thoroughly enjoyable read. How often can that be said of an instructional manual? I am excited to endorse this volume as a necessary addition to any promotional publication manual. Especially for the technologically handicapped individual in computer language and guidance, I find this a must-read/must-have inspirational reference tool and resource. Five stars for Rebecca Richmond and Claire Pickering for their assistance in the world of promotion. Thank you both for sharing this amazing self-help volume!
Moving Mountains
James Wilde
2013 Gold Medal
412 Pages
Check current price
Non-Fiction - Hobby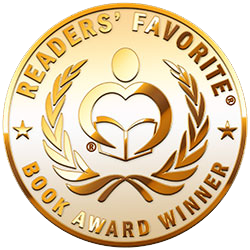 Reviewed by Donna Wharton for Readers' Favorite

Mountain climbing is a topic I have never been very familiar with other than knowing you are scaling up the side of a large steep rock dependent on a rope and skill … eek! James Wilde, in Moving Mountains decided to give us an inside view of what it is like to climb a mountain with a passion, because that is what it takes to accomplish the grueling tasks needed if one is going to make it to the top.

In Moving Mountains we are taken first through raising/saving the amount of funds it takes to go on the quest and be able to take the time off. Plus it is something that must be thought out approximately 9 months to a year in advance. Not only does James Wilde help us see the cost for the trip itself, but also for necessary equipment. Then he helps you realize on a daily basis what he goes through for each summit as he endures them. I was impressed by the fact that Mr. Wilde was not ashamed to admit he failed to accomplish summit climbing on the first try in some cases and explains why the failure. This gives a well-rounded picture of how difficult this can be.

During the time of the final summit planning, Mr. Wilde began to explore options to finance his trip, such as sponsors, etc and found himself moving in a new direction, along with his mountain climbing. At the time he had been going on his expeditions many times he noticed a deficiency of water in regions for the local people or contaminated water in the area with illness among the local people. Putting the two important matters together would produce the perfect way for him to build on both horizons, trip to finance and helping people throughout the world. Therefore, he began by setting up a charity to raise money to finance new wells in areas around the world that most needed fresh drinking water. Please read so you can learn how he IS accomplishing this today.
Contact Author -