Recommend this book:
Market and Sell Books
A My Guide Volume 4
Mrs Rebecca Richmond,Mrs Claire Pickering
2014 Silver Medal
232 Pages
Check current price
Non-Fiction - Hobby
Reviewed By Lisa McCombs for Readers' Favorite

Rebecca Richmond and Claire Pickering have created the most exceptional marketing tool on the market. 'Market and Sell Books: A My Guide' is bursting with valuable information, tips, and advice. Each chapter is organized in user-friendly language and contains an introduction, coaching tips, and a summary; along with bibliographical content. Social media is a major focus in this promotional guide with Facebook and Twitter each reserved a chapter of their own. LinkedIn, You Tube, and Pinterest are chaptered together as similar types of promotional media. The creation of personal websites offers easy-to-read commentary on the authors' opinion of the importance of owning one's own website. Blogging and Scribd are also highlighted as important marketing tools for consideration in self-promotion. Rebecca Richmond and Claire Pickering write in-depth of the merits of Amazon and how to use this site as a powerful promotional tool. The guide concludes with final words of wisdom concerning organization and planning.

As a self-published author, I am constantly in need of promotional ideas and inspiration in order to keep myself afloat in the publication world. Not only did I find this volume beneficial for my business purposes, but it is also a thoroughly enjoyable read. How often can that be said of an instructional manual? I am excited to endorse this volume as a necessary addition to any promotional publication manual. Especially for the technologically handicapped individual in computer language and guidance, I find this a must-read/must-have inspirational reference tool and resource. Five stars for Rebecca Richmond and Claire Pickering for their assistance in the world of promotion. Thank you both for sharing this amazing self-help volume!
Recommend this book:
Moving Mountains
James Wilde
2013 Gold Medal
412 Pages
Check current price
Non-Fiction - Hobby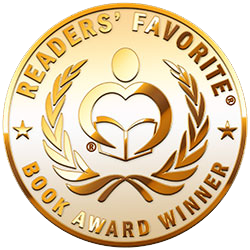 Reviewed By Donna Wharton for Readers' Favorite

Mountain climbing is a topic I have never been very familiar with other than knowing you are scaling up the side of a large steep rock dependent on a rope and skill … eek! James Wilde, in Moving Mountains decided to give us an inside view of what it is like to climb a mountain with a passion, because that is what it takes to accomplish the grueling tasks needed if one is going to make it to the top.

In Moving Mountains we are taken first through raising/saving the amount of funds it takes to go on the quest and be able to take the time off. Plus it is something that must be thought out approximately 9 months to a year in advance. Not only does James Wilde help us see the cost for the trip itself, but also for necessary equipment. Then he helps you realize on a daily basis what he goes through for each summit as he endures them. I was impressed by the fact that Mr. Wilde was not ashamed to admit he failed to accomplish summit climbing on the first try in some cases and explains why the failure. This gives a well-rounded picture of how difficult this can be.

During the time of the final summit planning, Mr. Wilde began to explore options to finance his trip, such as sponsors, etc and found himself moving in a new direction, along with his mountain climbing. At the time he had been going on his expeditions many times he noticed a deficiency of water in regions for the local people or contaminated water in the area with illness among the local people. Putting the two important matters together would produce the perfect way for him to build on both horizons, trip to finance and helping people throughout the world. Therefore, he began by setting up a charity to raise money to finance new wells in areas around the world that most needed fresh drinking water. Please read so you can learn how he IS accomplishing this today.
Contact Author -