Recommend this book:
Market and Sell Books
A My Guide Volume 4
Mrs Rebecca Richmond,Mrs Claire Pickering
2014 Silver Medal
232 Pages
Check current price
Non-Fiction - Hobby
Who says you can't sell ice to Eskimos? Writing a book is just the beginning of the story to becoming a successful author … But why struggle when you can watch book sales rise with this complete marketing course under one cover, giving essential strategies for generating sales? Social media and the Internet have brought a new dimension to book promotion and its use can mean the difference between success and failure. In this comprehensive guide giving 360-degree coverage of book marketing, you will learn how to: • avoid the common pitfalls using easy and affordable techniques. • use the most popular sites to build your author platform • plan an effective marketing campaign • use online techniques in combination with the best traditional marketing methods Discover what stops books selling with this vital tool for any author serious about marketing both novels and non-fiction books. And with advanced tips for the expert, this comprehensive road map will help you navigate the landscapes – or landmines – of marketing! Packed with useful information for any determined author, this guide takes away the mystery of marketing. All you need to know, and more … Praise: 'I am happy to recommend this book to all my authors' (Tony Morkel, Sable Publishing House) 'Your book will not sell itself. This guide will teach you how to promote it successfully' (Darren Cockle, Unknown Celebrity)
Recommend this book:
Moving Mountains
James Wilde
2013 Gold Medal
412 Pages
Check current price
Non-Fiction - Hobby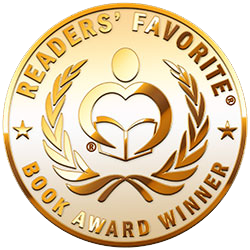 How my dream to climb the seven continental summits (Kilimanjaro, Elbrus, Aconcagua, McKinley, Vinson, Everest, Kosciuszko) and Cho Oyu transformed into the quest to bring clean drinking water to those in need in the Northern Province of Uganda. In 2010 I set out to climb Everest from the north side and complete climbing the seven summits (climbing to the highest point of every continent). During my training in the Himalaya, I discovered the water crisis and it changed me. It was then in 2009 when I fell ill with dysentery on Cho Oyu, forcing me to turn back during my attempt to reach the 6th highest peak on the planet. During the time I was sick, I experienced what other people without clean drinking water experience on a regular basis. Upon my return home to Munich, I dedicated my climb of Everest to the water crisis and founded a 501(c)3 entity in the USA. I focused an entire year of my life to reaching the highest point on the planet and creating an all-volunteer organisation with the goal to provide clean drinking water to the people of northern Uganda. What was originally a personal goal turned into a quest to deliver clean drinking water to the thirsty millions of war-stricken northern Uganda. Through this story, the charity, Global H2O was born.
Contact Author -