Cupid on Trial
What We Learn About Love When Loving Gets Tough
Brian Jory, Ph.D.
2019 Finalist
188 Pages
Check current price
Non-Fiction - Relationships
If you've ever fallen in love, struggled with love, or faltered in love, Cupid on Trial will speak to your heart and change the way you feel about yourself and someone you love.

You will laugh, cry, scratch your head, even tremble as you eavesdrop in the bedrooms, kitchens, dance clubs, and coffee shops of Lovejoy—a fictional city where real couples are struggling with love in turbulence, relationships pushed to the brink, and situations they never saw coming. Like us, they are learning to love on the job and without an instruction manual. You will love some of these couples—they are heroes. Others you will not like at all. Love or hate, you will be educated and come away with a deeper understanding of what it means to love and be loved, including what it means to love yourself.

Cupid on Trial is a unique book of inspiration, insight, and romance—written in simple story form and easy to understand. One read and you will never look at love the same way again.

Dr. Brian Jory has been researching relationships, teaching about intimacy, and counseling couples for years. He wrote Cupid on Trial with the belief that it is never too early—or too late—for couples who love one another to plan a happy ending.
Relationship
Notes on Love, Mutual Respect, Boundaries, Marriage, and Divorce
Ardilio William Benitez
2019 Honorable Mention
126 Pages
Check current price
Non-Fiction - Relationships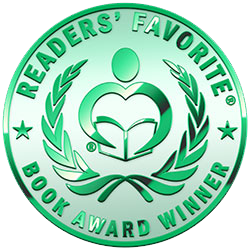 Relationships are not always easy but they can be happy, peaceful, and harmonious with a little effort. That's what I found in relationships over the years, and my goal with this book is to share much of what I've learned so readers might find something of value for their relationships. Looking back on my life experience, I wish someone had shared some of this with me so I could have avoided learning many things the hard way. As a precaution, I emphasized my lack of experience as a therapist which lead one of the first readers to comment as follows. Oftentimes clear, true insight comes from someone not "trained" or "educated" in a particular field of thought. This book represents one of those times. The subject of "relationships" is so complicated few outside the legal/ counseling/mental health arenas even attempt to address it for fear of being ignored, misunderstood or, worse yet, laughed at.The author's conversational style makes his book about the subject quite easy to read/understand and as one absorbs his meaning . . . believable. It rings so true that as I was reading, I kept wanting to cut out paragraphs to put on my computer, refrigerator, and bathroom mirror!Read this book. You will be glad you found it. In fact, you will probably send a copy to your child . . . I did! JHB, RN, BSN, MHAAnother early reader said I found this book to be such an informative and important read offering tips for all types. I couldn't agree with the author more about never taking your partner for granted and that love means ALWAYS saying you're sorry— as quickly, whole-heartedly and as often as needed. I'd recommend Bill's book to add zest to an already good relationship or to help you create the one you long for. Denise FleckRelationship: Notes on Love, Mutual Respect, Boundaries, Marriage, and Divorce contains ten easy to read and understand chapters with valuable, down-to-earth notes based on real life experience. In addition to a Preface and Introduction, the chapters are: What is LoveWhat is A Good RelationshipFostering and Nurturing RelationshipsHarming RelationshipsMutual RespectBoundariesMarriageBreakupsDivorceHelpful TipsFinal Thoughts. While relationships are seldom simple, this book boils it down to no-fluff basics.Not everything in this book will feel comfortable to everyone. You may find some of the suggestions uncomfortable or even intrusive. I fully expect some push back from men and perhaps some women. To write this book, I felt it was essential to establish a definition of love, and this has caused some conversation, but I still feel strongly that happy relationships require a full understanding of love and such an understanding benefits from a firm definition.Every relationship involves two unique individuals and only you and your partner can decide what may be of value to you. I believe there is much in this book worth exploring, and I hope many couples will benefit from the reading.I'm fortunate to be in a wonderful relationship, and I wish everyone the same happiness that Barbara and I share. In addition to the information in this book, I welcome your questions and comments by email at:
[email protected]
and at my relationship blog at: http://goodrelationships101.com/.
Yes! I Said No!
How To Set Healthy Boundaries and Increase Your Self Esteem
Barbra Russell
2019 Bronze Medal
96 Pages
Check current price
Non-Fiction - Relationships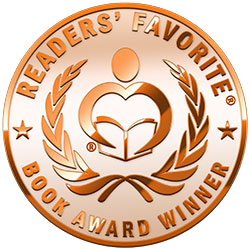 Is it hard to find time for yourself?Do you often ignore what you want, and focusinstead on what others want?Do you find it difficult to speak up for yourself?Yes! I Said No! gives you specific tools to set healthy boundaries and re-take control of your life. You will learn how to do what YOU want to do. Without Drama. Without Anger. Without Fear.A series of simple-to-follow examples and clearly stated tools will help you invest in yourself, will help you say YES when you want to and say NO when you need to.You will learn how to:* say no without blowing up, wimping out or running away* stop being a people pleaser* care for people without carrying them* restore healthy relationshipsBarbra Russell's expertise in helping others takecharge of their lives stems from a long successfulcareer as a Licensed Professional Counselor. Herfresh and engaging style of communication andunique step-by-step process has helped thousands of people step up, move forward and be who they're meant to be. Whether from negative family patterns or a mistaken belief that pleasing others is a spiritual gift, this easy-to-read guide will free you of Approval Addiction. You will re-claim your life and enjoy the freedom that comes with declaring Yes! I said No!
Lessons from the Frogs I've Kissed
I've made all the mistakes in the book so you wont have to.
Krystal Kolnik
2019 Silver Medal
311 Pages
Check current price
Non-Fiction - Relationships
Q. What do a dope addict, an abusive fisherman, a man still in love with his gay ex-wife, the eternal bachelor, he-who-made-me-the-centre-of-his-universe and a sexy Chilean all have in common?



A. Me!



I invite you to be a fly on the wall as I revisit all my significant adult relationships and share the invaluable life lessons I have learnt over the last 20 years. In my most desperate moments, whether dating or married, I searched for a book that could give me some much-needed perspective on my current circumstances. That book did not exist - until now.

Many of us have been in romantic relationships which feel incredible in the beginning but end up in trauma, regret and despair. How do we stop ourselves from becoming locked in cycles of abuse? What are the unconscious dating patterns that underlie our romantic interactions? How do we know what we are looking for in a partner ? And most importantly why do we need to learn to love ourselves first? Written with dashes of humour and cringe-worthy honesty, I am sure you will find Lessons From the Frogs I've Kissed to be an entertaining and powerful read, which should help you in your own personal journey in finding ever-lasting love and happiness.


The Chameleon
Life-Changing Wisdom for Anyone Who Has a Personality or Knows Someone Who Does
Merrick Rosenberg
2019 Gold Medal
288 Pages
Check current price
Non-Fiction - Relationships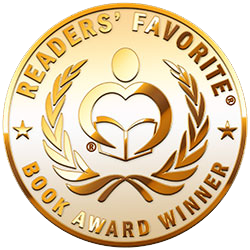 Imagine what it would be like to understand the actions and motivations of others - and to know how to apply such knowledge to be a better spouse or parent and a more effective leader, teacher, coach, or salesperson. The Chameleon by Merrick Rosenberg is enjoyable and transformative as it helps readers gain deeper self-awareness, maximize personal strengths, and strengthen relationships.The Chameleon contains 22 fables based on the four personality types as represented by an Eagle, Parrot, Dove, and Owl. Guided by an all-knowing chameleon, the characters help readers gain meaningful insights into understanding themselves and others. The introduction fable provides an overview of the four personality styles. The remaining fables chronicle the characters interactions over a one-year period. Each fable is followed by a "Chameleon Wisdom" section that expands on the fable's lessons and provides practical applications of the story's moral. These deeper insights include examples of how to employ the styles to increase effectiveness at work, deepen personal relationships, parent with compassion, and generally live a more fulfilling life.
Tell Me Your Story
How Therapy Works to Awaken, Heal, and Set You Free
Tuya Pearl
2018 Finalist
336 Pages
Check current price
Non-Fiction - Relationships
Winner of the Best Book Award for Psychology and Mental Health
Winner of the International Book Award for Self Help / Relationships
Best New Non-Fiction Book of the Year Finalist by Best Book Awards
Foreword INDIES Book of the Year Awards Finalist
If you're feeling stuck, overwhelmed by personal challenges, need more joy and serenity, or simply wonder what happens in therapy, step inside Tuya Pearl's office to experience the transformational process. With keys and a professional therapist to guide you, you'll unlock your story with clarity that will astound, heal, and set you free.
Participate in sessions that get to the source of anxiety, depression, compulsions, self-doubt, and other emotional issues―listening to others' real-life stories and telling your own―with prompts to inspire and awaken you. From the privacy of a confidential read, and with the perspective of both client and healer, Tell Me Your Story moves you through the stages of therapy―from the initial phone call to the final goodbye―connecting body, mind, and spirit with inner wisdom to reclaim and enjoy your most authentic life.
A Century of Secrets
Teresa Syms
2018 Honorable Mention
592 Pages
Check current price
Non-Fiction - Relationships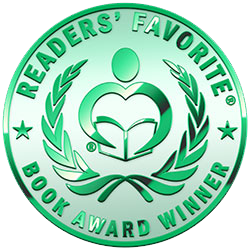 A Century of Secrets is a multi-generational story of how one family's struggle with abuse, personal identity and deep-seated family lies and secrets has caused suicide, alcoholism and lasting family scars. This book is one woman's journey to uncover the lies, overcome adversity, heal her soul and create awareness for childhood neglect and abuse; sibling abuse, and how children experience and internalize trauma. We have the choice in life, to live to our highest potential or give away our power. In giving up our power we stop living a 'life' and we begin to just 'exist or survive.' As you read, you will see a pattern develop and the horror of the human condition deteriorate and intensify as each generation of this family fights with their own existence, battles to find some amount of normalcy, while spending the rest of their lives living in their own personal hell. Each generation of this family lived under the shadow of lies and secrets creating a destructive and horrific pattern, until one woman decided to break the cycle and expose the lies and secrets. Times and situations may change, and for women, we have faced many challenges since this story began in 1911 Europe, but the power of the human spirit cannot be broken even though the trauma remains the same. "Trust me: It does not need to be this way! I now choose to be different." Teresa Syms
All About You
An Adopted Child's Memoir
Liz Butler Duren
2018 Bronze Medal
178 Pages
Check current price
Non-Fiction - Relationships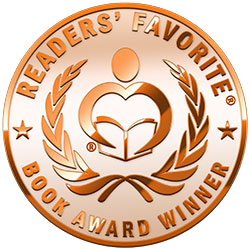 This isn't just another story about a search for a birth mother. This is a story about secrets and lies and the lengths people will go to to protect a grand Southern family name from scandal. It's a story about tireless perseverance in claiming a meaningful life when your very birth seemed to be a cause for shame. Where secrets are buried deeper than the family silver when the Yankees came a callin'. But mostly, it's proof that Soap Opera plot lines and real life have WAY more in common than we are willing to admit ( except for that whole coming back from the dead part… ) I lived in a world of wild imagination fueled by long stretches of childhood boredom, so what else was I going to do but keep the endless storyline going until the truth finally came out and we cried mascara-stained tears.
Why Don't We Listen Better?
Communicating & Connecting in Relationships
Dr. James C. Petersen
2018 Silver Medal
280 Pages
Check current price
Non-Fiction - Relationships
You can listen your way to better relationships. This often humorous book, loaded with practical tips, examples, and techniques, will bail you out of touchy situations. Dr. Jim Petersen's powerfully intuitive yet tongue-in-cheek Flat Brain Theory shows how and why we get upset and confused and what to do about it. We may think we're good listeners, but not many of us are. When others talk, we focus on what we think, rather than what they are trying to say. Few of us know how to use the power of listening to improve life for ourselves or those around us. Jim says that good communication uses the same skills in a professional office, on a date, in a corporate boardroom, or at a kitchen table. He discusses the need to abandon the win-lose mentality of the courtroom-like culture that so often puts us at odds with each other. Listen shows how to improve talking and listening skills using the Talker-Listener Card. This creative use of the;taking turns we learned as children can end arguing as we know it. He presents more than thirty time-tested listening techniques to help you deal with common communication land mines and listen your way to better relationships, from intimate to casual and work-related. Petersen's pièce de résistance, the inventive Talker-Listener Card is practical, easy to use and portable, a format that elevates idle banter and argument into the arena of authentic dialogue. When people use the card they help each other relax, think clearer and build empathy and cooperation. He includes chapters on using the Card to improve listening with couples, difficult groups and as a family dinner table game. It along with the book are great resources for counselors and counselees. Why Don't We Listen Better? presents other original easy-to-use tools and techniques to help people develop skills at what he calls come-alive communication. It is organized in short sections, labeled in the Table of Contents so you can immediately find the technique or idea you want to review. His insights will give you creative ways to handle both daily interactions and the difficult situations of anger, grief and conflict. This veteran counselor's unique approach to listening has changed lives. He distilled forty plus years of pastoral experience, counseling and teaching into this informal volume loaded with practical tips, examples, and techniques to practice. The informal manner that endears him to novices and experts alike is reflected in this valuable book for anyone who communicates with others.
I Hear You
The Surprisingly Simple Skill Behind Extraordinary Relationships
Michael S. Sorensen
2018 Gold Medal
147 Pages
Check current price
Non-Fiction - Relationships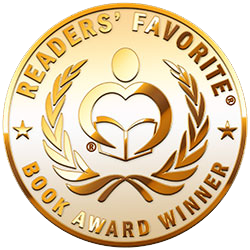 + 2018 IPA Book Award Winner
+ 2018 Readers' Favorite Award Winner
What if making one tweak to your day-to-day conversations could immediately improve every relationship in your life?
In this 3-hour, conversational read, you'll discover the whats, whys, and hows of one of the most valuable (yet surprisingly little-known) communication skills—validation.
Whether you're looking to improve your relationship with your spouse, navigate difficult conversations at work, or connect on a deeper level with friends and family, this book delivers simple, practical, proven techniques for improving any relationship in your life.
Mastery of this simple skill will enable you to:
Calm (and sometimes even eliminate) the concerns, fears, and uncertainties of others
Increase feelings of love, respect, and appreciation in your romantic relationships
Quickly resolve, or even prevent, arguments
Help others become open to your point of view
Give advice and feedback that sticks
Provide support and encouragement to others, even when you don't know how to "fix" the problem
And much more
In short: this skill is powerful. Give the principles and practices in this book a chance and you'll be amazed at the difference they can make.
Contact Author -