Poetry and Pearls
Romantic Poetry volume 1
N.R. Hart
2017 Gold Medal
238 Pages
Check current price
Poetry - Love/Romance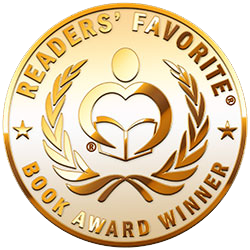 We have only one heart yet the heart holds all four seasons inside. Winter can be a time of solitude. Spring a time of carefree fancy. Summer a time of fun and youthfulness and Autumn our souls take flight. Our hearts can survive the harshest of winters only to breathe in the sweetest scents of spring. There is a stillness inside all of us. Whether we choose to stop and listen to it, not everyone knows how. Poetry is used to express this stillness inside of us and fill the spaces between us with the words we are unable to say. Poetry can take us to a vulnerable place inside, allowing us to experience our innermost turbulence in the gentlest of ways. Our hearts speak to us every day, listen carefully to what it has to say. Come with me on this journey of the heart. The seasons of my heart and yours. "Pay attention to what speaks to your heart." n.r. hart
Escape from Samsara
Poems
Vijay R. Nathan
2017 Honorable Mention
70 Pages
Check current price
Poetry - Love/Romance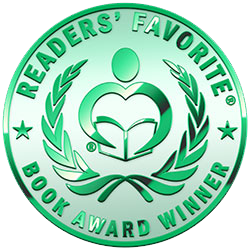 'Escape from Samsara' is a spiritual journey , where our speaker is seeking transcendence in a world dominated by materialism, fads, internet phenomena, flaky lovers and plenty other bad stuff. The collection asks "How does one rise above all this and escape? How can I become whole in a world dead-set on fragmenting and fracturing apart?" In a series of poems aimed at exploring spirituality in the modern world, we are taken on a trip through all the road blocks that exists between here and enlightenment. Whether it be in romantic relationships, finding purpose in work, or the absurd moments where you find yourself questioning your life. If you're a seeker you'll find your journey on the path inspired by the poems in this book.
Angelica's Box
A Poetically Sober Psychotic Break, Pizzle's Trilogy of Insanity
Greatest Poet Alive
2016 Silver Medal
122 Pages
Check current price
Poetry - Love/Romance
There comes a moment when it all makes sense because you change perspective. You encounter so many women that you understand that they are different, and you have to treat them differently. That sounds simple, but as a man, you don't get it right off. Not saying I do now, but my comprehension of the estrogen species has improved. These poems, of various forms and themes, stem from my interactions with women in all walks of my life. Do your best to be objective. After all, I'm a man.
Stardust and Fire
Tales of a Hopeful Romantic
Tracy A. Seiden
2016 Honorable Mention
92 Pages
Check current price
Poetry - Love/Romance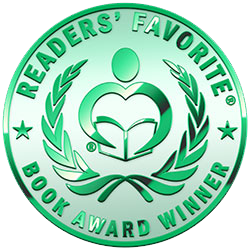 ***Winner of Honorable Mention in the Reader's Favorite International Book Contest 2016***
Stardust and Fire, Tales of a Hopeful Romantic is Tracy's first book of poetry and free verse. It is a collection of pieces written over the past few years about love, loss, heartache and nature. It is a mixture of beautiful imagery and touching stories of self image and the process of moving through heartache and finding a new love.
Markings in the Cave
Verse by Paul Tait
Paul Tait
2016 Finalist
80 Pages
Check current price
Poetry - Love/Romance
Markings in the Cave is the first follow-up to Paul Taits volume of verse Stray Lines

The title can reference ancient cave drawings found all over the world or whatever the reader likes
A Nashville Woman
And Other Sorrows
Dan Jewell
2015 Bronze Medal
68 Pages
Check current price
Poetry - Love/Romance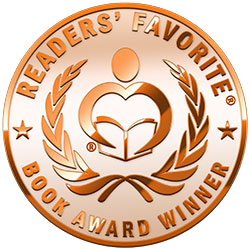 A Nashville Woman & Other Sorrows begins with a set of poems about a country musician's doomed romance and then takes the reader on a journey into the dark sequined heart of Nashville's music industry. This is poetry, but it's accessible in a way that some readers compare to '60s pop culture poet Rod McKuen's books, including McKuen's popular Stanyan Street & Other Sorrows. The subjects of the poems include romance, rejection, death, modern muses, the art and craft of songwriting, pickup trucks, heroes, Taylor Swift, aging cowboys, and those artistic souls destroyed or nearly destroyed by the harsh reality of the music business. Reviewer Lorelai Rivers gives the book a five star rating and says, "These poems ring true, as though author Dan Jewell has first-hand experience of the hope and heartbreak of being a working or non-working, musician/songwriter…These snippets of life, feelings, moments, scenes, and snapshots read to me like an epic song put together with the best book openings and chapter closings from every great novel never yet written." Reviewer Jack Magnus says, "Jewell's words are spare and eloquent, conveying worlds within a few well-placed words. While suffused with melancholy and loss, these poems also hint at redemption."A Nashville Woman & Other Sorrows is an award winning book in the 2015 international Readers Favorite contest.
Love Poems
Are You The One?
Steve Ryan
2015 Honorable Mention
62 Pages
Check current price
Poetry - Love/Romance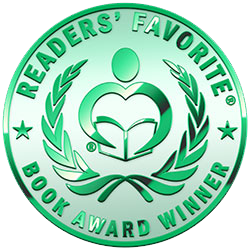 ''Love Poems: Are You The One?'' digs deep into the heart of love. These poems and insights are written in a way that most people will relate to. There are many questions that people ask about love. Here are some of those questions. When am I going to find ''The One''? Is the person that I'm with ''The One''? Are we going to work out? How does this person feel about me? What does this person think about me? This book addresses many love situations. It will answer some of the questions that people want answered.

Most people have gone through some type of experience involving love. Some people get lucky and find the right person for them and they spend the rest of their lives with that person. Other people are not so lucky and they go through different experiences from falling in love to heartbreak. And after the heartbreak, the famous questions arise, ''Will We Reconnect?'' or ''Should I Just Move on?. ''Love Poems: Are You The One?'' addresses those different experiences and cycles that people go through.

This book is divided into five chapters; Dreaming of Love, Falling in Love, The Relationship, Heartbreak and Reconnect or Move on. Each chapter has a word of insight about the topic at the beginning of the chapter. Following the insight will be a collection of poems about the topic of the chapter. You will find the poems very enjoyable but insightful at the same time. Enjoy the experience and begin your journey through ''Love Poems: Are You The One?''.
The Warmest Winter
The Poetry Collection
Greatest Alive,James Gordon
2015 Finalist
342 Pages
Check current price
Poetry - Love/Romance
By all accounts and purposes, Andre Linoche would be a villain in most tale because of his love for and pursuit of a married woman, Sheila Gordon. But he is simply following his heart and the reciprocity that is love has given. Yet, there is one thing in the way of it all things amorous, James Gordon, Sheila's husband. This is the The Warmest Winter
Whisper Into My Eyes
Cracked Hearts One Soul - Book 1
Christopher Jackson
2015 Finalist
71 Pages
Check current price
Poetry - Love/Romance
Whisper Into My Eyes is the first composition from the book series Cracked Hearts One Soul. Described as a meditative poetic journal, this first book will take you travelling to places where time and space does not always exist. It will draw out of you feelings of pain, fear, suffering and sadness but yet also those of love, peace, happiness, and harmony and afterwards your soul will have experienced this universe in a mysterious yet real way. Throughout these travels you will come across darkness, but also light, despair but also hope. It will be your choice to see what you want to see and feel what you want to feel. Each poem will tell you a little bit about yourself. Every time you read the composition over you will be able to witness a change in what's dark and what's light in the world around you from what the poems have revealed to you about yourself. This poetic journal series is just one piece of a puzzle that I have been working on for several years. All harnessed through meditation and love. There are many others carrying pieces to this puzzle, expressing in ways each to his own. By listening to our inner voice, trusting the world around us, and opening our hearts to other souls also on this journey, we will finally hear and see what the universe is telling us. Collectively we can piece together this broken puzzle and become one.
Strings of Milo
Estelle Roher
2015 Finalist
96 Pages
Check current price
Poetry - Love/Romance
Love. When it's good, it burns like fire. When it ends, it plunges you into darkness and leaves you cold and alone.
In Strings of Milo, poet Estelle Roher writes of the passion and melancholy of love. Here, laid out on paper, is the most essential of human emotions—love—in all the myriad ways we express and experience it.
Roher divides her poetry collection into two sections—Red and Black. In Red, she delves into the erotic, passionate side of love, where even the simple act of sharing a cup of coffee can trigger waves of desire.
In Black, however, the tone changes. These are the poems that express loss, heartache, and the bittersweet remembrance of lost love. Roher moves on to broader concerns than individual emotions, exploring burdens common to the human condition.
Strings of Milo is a personal tribute written for anyone who's ever loved. To read Roher's collection is to remember embraces from the past, to revel in present passion, and to hope for a fond future.
Contact Author -