Blu Diamonds
Kevin Hollingsworth
2020 Gold Medal
93 Pages
Check current price
Poetry - Love/Romance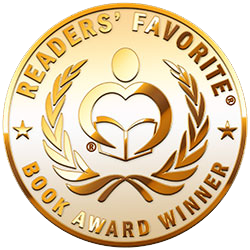 Reviewed By Vernita Naylor for Readers' Favorite

Poetry is not just words. Poetry is an expression of words and language that stimulates an emotion or feeling. Through these emotions and feelings arises a potpourri of thoughts; this is what helps to create poetry. By reading Blu Diamonds by Kevin Hollingsworth, I must warn you to get ready for the expression of rawness from love, life, and passion to romance. The author takes the reader on a romantic vacation to their favorite place whether it's on the French Riviera, in the Virgin Islands, Paris, or Puerto Vallarta through poetry and images. Accompanying each poem are beautiful images from featured illustrators and photographers to help tell the story. Along with the poems, the reader will see images ranging from women to nature to help create the backdrop of the poem.

I love poetry and I really liked the touch that the author used in combining images with poetry. Over the centuries poetry has been the way to express a range of feelings from love and sadness to hate. Kevin Hollingsworth touched on a variety of subjects to connect with the reader. The reader may enjoy and be touched by poems like Imagined, My Love and One Last Time. Each poem will allow the reader to walk with the author through the words of expression of emotional bliss. If you are looking for poetry being expressed differently, Blu Diamonds by Kevin Hollingsworth is the book for you.
Burning the Bacon
L. Austen Johnson
2020 Bronze Medal
73 Pages
Check current price
Poetry - Love/Romance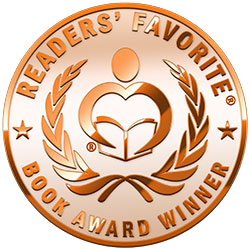 Reviewed By Sarah Stuart for Readers' Favorite

Burning the Bacon by L. Austen Johnson comprises four distinct sections of poetry – Gravity, In Memoriam, Entropy, and Parthenogenesis. These titles fascinated me before I began to read. The title poem, Burning the Bacon, is a declaration of love whilst Molded, one line of many says it all. "It's there in the spot you must have reserved for me in the shadows of your mind." Nighttime Routine describes preparing for bed, but it's included in In Memoriam – "I care for myself because you certainly didn't care for me." Entropy and Parthenogenesis are shorter than the first two sections, and each of the four is illustrated. All the poems are written freestyle in a way that allows the reader glimpses into the writer's mind – very brave and incredibly clever.

Of all the poems L. Austen Johnson has included in Burning the Bacon, my absolute favorite is The Passion. It is based on The Lord's Prayer, with a personal commentary after each line. Intriguingly, it ends with Amen, omitting "for thine is the kingdom, the power and the glory, for ever and ever". Burning the Bacon is different from any other poetry book I've read. No way is it a "coffee table" book. Its place is in a private bedside cabinet where it's handy when alone. Dip into Anticipation, Perspective: eight lines below the title of a poem by Walter Whitman, or Known. Burning the Bacon by L. Austen Johnson is a five-star must-have for poetry lovers and anyone ready to dip into something different.
The Collection
A poetic exploration of friendship, love, fantasies and the soulmate
Jacqueline Belle
2020 Honorable Mention
100 Pages
Check current price
Poetry - Love/Romance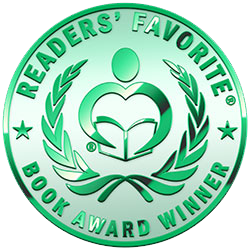 Reviewed By Edith Wairimu for Readers' Favorite

The Collection by Jacqueline Belle features elegant and passionate poems that explore themes about love, hope, nature, and sadness. The third poem, "I Know," combines the soft, invigorating feelings from nature with the unspoken words and lingering questions between two people. In the poem "Reach Up," the narrator inspires the need to reflect upon dreams and imaginations and to allow one to live and savor life's different moments: "Let reality's sounds, smells, flavors and textures to surround you/ Engulf you." While some poems are passionate, others are striking and realistic, exploring different aspects of love. In the poem "My Heart Lays Open," the narrator experiences heart-rending pain from those they care about while the poem "Cherish" is about an enduring love that remains steadfast through times of happiness and darkness.

The poems drew me in by their clever use of language that engages the senses, such as in the first poem "My Morning Coffee": "Steam curls upward/ creeping slowly/ under my chin/ I breathe in the thick/ musky smell." Others employ metaphors to portray various circumstances. The symbolism held my attention as I worked on deriving the meaning of the poem. In "The Tree," for instance, a boy picks the fruits of a tree without regard for the well-being of the tree. Personification utilized in the collection allowed me to connect even deeper with the themes explored in the poems such as in the poem "Sadness" that presents the feeling of sadness as a living thing that whispers and has ghostly fingers. Jacqueline Belle's The Collection brings together poems that empower and inspire the imagination.
Tenebrae
A Memoir of Love and Death
Dan Flanigan
2020 Finalist
74 Pages
Check current price
Poetry - Love/Romance
Reviewed By Mamta Madhavan for Readers' Favorite

Tenebrae: A Memoir of Love and Death by Dan Flanigan is a collection of emotional poems that speaks about the death of his wife, and brings together beauty and suffering in a creative and aesthetic way. Written in free verse and as prose poems, they capture the feelings, emotions, and thoughts of the poet brilliantly and leave readers feeling poignant and mournful. The title 'Tenebrae' depicts the poet's melancholic mood and the twists and turns of his life. It is a collection that will hit readers hard and leave them teary-eyed as they read about life and death. This well-worded collection speaks about other areas of the poet's life, revealing his perception of life and humanity.

The poems are reminiscent of the poet's anguish and he captures the time between living and dying. The poem 72nd & Amsterdam evokes feelings of nostalgia as the poet speaks about his wife's illness and his fear and despair. Briar Rose is heartrending and the poet describes the last day of his wife's life through a prose poem. Every poem in the collection speaks about the poet's pain and it is indeed amazing how he chose to put his pain and anguish into words as they not only speak about life and death but also about other issues of loss, growth, change, and more. There are poems that deal with family, history, the poet's Irish background, and the confessional tone in the poems adds to the personal tone and reveals the poet's deeper emotions and intense thoughts.
Paper Heart
Jennifer LeBlanc
2019 Gold Medal
138 Pages
Check current price
Poetry - Love/Romance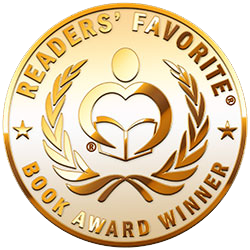 Reviewed By K.C. Finn for Readers' Favorite

Paper Heart is a collection of emotive poetry penned by Jennifer LeBlanc. Written in the most raw sense, the poems are largely only suitable for adult readers due to some graphic content, and the work spans a variety of emotions in the author's life. Covering the full spectrum from hopeful moments of joy down to darker, more painful experiences, the volume contains more than eighty poems for its readers to consider. Most, like its title poem Paper Heart, are short considerations which capture a single moment; in this case an appreciation of beauty and fragility. Others, such as Be You, follow the acrostic method where each line begins with a letter from the title.

Poet Jennifer LeBlanc has a frank style in her free verse collection which is easy to read and absorb, making it ideal as a poetry volume of emotional outburst and exploration. One poem in particular which really spoke to me was Beautiful Boy, a consideration of regret and love that wasn't meant to last, which used the bare minimum of words to create some really beautiful images of fragility and the healing, but also potentially destructive, power of love. LeBlanc gives a deceptively simple format a deeper level of excellence once her words hit you, and the book is beautifully formatted to complement the experience. Overall, Paper Heart will make a lot of sense to anyone who lives with their heart on their sleeve, and those in emotional distress are sure to find comfort and solidarity in Jennifer LeBlanc's work.
On the Occasion of a Wedding
Eclectic Love Poems
Ollie Bowen
2019 Silver Medal
113 Pages
Check current price
Poetry - Love/Romance
Reviewed By Divine Zape for Readers' Favorite

On the Occasion of a Wedding: Eclectic Love Poems by Ollie Bowen is a gorgeous collection of love poems and these poems are just awesome, a reflection of the beauty of love. And talking about love, the very first lines of the collection already give readers a taste of what to expect: "its sting / is what makes / it beautiful." In this collection, readers experience different facets of love, its different expressions, and the emotions that fill the hearts of the personae as they celebrate a moment of love, capture a breath of it, or allow themselves to be transported.

Ollie Bowen's poetry is designed for lovers; it celebrates the mystery of love, exploring the seasons of hearts that are aflame with love and conveying sentiments in a way that captures the human heart powerfully. The poems explore themes of carnal love, speaking about the "raw feeling of you" and also a love that is spiritual, when the heart looks heavenward, like a baby lifting its face towards a mother. The diction is celebratory, each poem a precious breath — short and succinct — capturing an emotion, a gorgeous thought, a longing, a fulfillment. On the Occasion of a Wedding: Eclectic Love Poems is a gift of love with lines to unwind by, thoughts to share with a loved one, and images that inspire. It is filled with religious symbolism and the exuberance of innocent love. Here is a collection that will thrill and inspire fans of poetry — no matter its kind!
Composition of a Woman
Christine E. Ray
2019 Bronze Medal
210 Pages
Check current price
Poetry - Love/Romance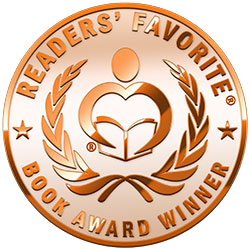 Reviewed By Maria Beltran for Readers' Favorite

Christine E. Ray's Composition of a Woman is a compelling collection of poetry that focuses on a stimulating subject: woman. Composed of five chapters titled Nerve, Brain, Breast, Rib and Blood, this collection is stirringly sincere. Nerve is playful and humorous; 'the transformation/was so slow/so gradual/that I was unaware/that bones had turned glass/' from the poem The Lost Key. In stark contrast, it is followed by the fittingly melancholic and despondent poems of the section on Brain. And as we sadly view the broken pieces of a woman around us, the tactile and sensuous poems in Breast slowly start by stirring our hearts and reminding us of that woozy and wobbly feeling of being truly in love. Nostalgic and lonesome, the Rib poems are both painful and beautiful while the poems in the final chapter called Blood try to unify the kindred spirits with an enigmatic smile.

Composition of a Woman by Christine E. Ray is a book of poetry and prose written by a woman about women. Christine Ray certainly has something to say and she's saying it in a voice that is unique, humorous and provocative, also poignant. It is an extraordinary voice that describes, dissects and debates the quintessence of being a woman, that beautiful creature that can be vulnerable or powerful, but always beautiful. And while we go on a fascinating journey in a woman's mind, body, and soul through these poems, the experience is thought provoking and fascinating, like every woman should be!
When Love Rises
Michelle G Stradford
2019 Honorable Mention
168 Pages
Check current price
Poetry - Love/Romance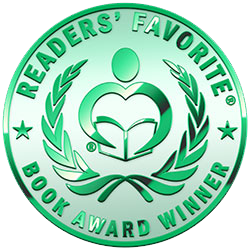 Reviewed By Sefina Hawke for Readers' Favorite

When Love Rises by Michelle G Stradford is a contemporary poetry book which would appeal most to young adults and adults who love poetry as well as romance lovers. The book holds a diverse collection of contemporary poetry and reflections that explore the many different sides of love. The author explores themes like heartbreak, new love, and reliving past love. The book is split into three sections that divide the poems into the categories of love rising, in the dark, and the light. Are you ready for your very soul to be touched by the emotions these poems evoke during reading?

When Love Rises by Michelle G Stradford is a well-written poetry collection that I found myself getting wrapped up in very quickly. I really liked that the author did not force the poems to all be long poems, but rather wrote each poem to the perfect length for both the topic and the emotion that the poem was meant to express. So many authors ruin their poems by trying to force them to be longer than they should be so I was much relieved to find that was not the case with these masterpieces. My favorite poem in the book was "Summer"; the poem was so vivid that I could really picture it in my head and it felt like there could be a whole story behind the poem. Overall, this book took me on an emotional rollercoaster as each poem truly showed me a different side of love and each one was imbued with such emotion that I felt like I could connect to each poem on a personal level.
A Dime is a Sign
Poems of Love and Loss (Feelings Into Words)
Sherrill S Cannon
2019 Finalist
186 Pages
Check current price
Poetry - Love/Romance
Reviewed By Alyssa Elmore for Readers' Favorite

Envelop yourself in the tenderly flowing words of romantic poetry in the unforgettably lyrical collection, A Dime Is A Sign: Poems of Love & Loss (Feelings Into Words) by Sherrill S. Cannon. Life is full of love and loss, but at times we experience our feelings and emotions so intensely, we can't put them into words. Allow the soft fluidity of the gentle poetry to caress your soul and bring comfort to your mind as you read through the sublime sonnets, poems, haiku, blank verse, and free-flowing verses. Each poem is meant to help convey a moment of deep emotion, and speak straight to the soul to help you better process each unique stage of love you experience. The delicately soothing words invite you to float lightly among the author's words and get lost in love.

A Dime Is A Sign: Poems of Love & Loss (Feelings Into Words) by Sherrill S. Cannon is a breathtaking book of romantic poetry. As a school teacher, wife of fifty-eight years, mother, and grandmother, Cannon has lived her words, writing them down throughout the years to help counsel teens and friends through love and heartache. Love and romance are beautiful, but loss can be tragically painful. We often ask ourselves, "Is it worth the pain to love?" The poems in this collection have answered with a resounding, "yes." The words moved me. Every word of every line held beauty and meaning. The poetry is based on the different stages of love -- from young, new love, to older forbidden love -- and the verses in this book were written to speak to both young teens and older adults.
Poetry and Pearls
Romantic Poetry volume 1
N.R. Hart
2017 Gold Medal
238 Pages
Check current price
Poetry - Love/Romance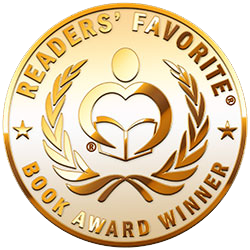 Reviewed By Christian Sia for Readers' Favorite

Poetry and Pearls is the first volume in a series of Romantic Poetry Collections by N.R. Hart, a heartwarming collection of poems that will delight readers, recalling some of the exquisite emotions and moments of love they have had. The poems are written to reflect the varying seasons of the year, but these seasons are symbolic of the "movements" and "moments" of the heart. Here are poems that explore romantic themes — intimacy, sensuality, giving, emotional freedom, pain and pleasure. Each poem is short, written on a symbolic image. At times they read like a statement, a sudden revelation caught in the hiatus of time.

I loved many of the poems and the way they capture the rich humanity of the poet. Here is one of my favorites:

"Our eyes recognized
each other
the very first time
as if holding secrets
for a thousand lifetimes."

N.R. Hart is a poet who pays attention to the rhythm of the heart. She writes in the language of intimacy and uses a conversational tone in her poems that will absorb the reader and pull them in powerfully. This is a poet who can "carve" her "initials" into the hearts of her readers with the beauty of her words. The poems are highly emotional — each captures a moment, a gesture; a sign of life, of affection, of desire and longing. Poetry and Pearls is a gorgeous offering for readers who enjoy short poems loaded with insight and witticism. I found most of the poems very enjoyable and could read and feel my heart in most of the lines.

Contact Author -