Brooklyn Beaver ALMOST Builds a Dam
A Book on Persistence
Florenza Denise Lee
2022 Finalist
45 Pages
Check current price
Children - Action
Reviewed by Asher Syed for Readers' Favorite

Have you heard the one about the beaver who arrives to build a dam but has given all of her supplies away? Such is the story of a beaver named Brooklyn in Brooklyn Beaver Almost Builds a Dam: A Book on Persistence by Florenza Denise Lee and illustrated by Eduardo Paj. Against her better judgment, Brooklyn has agreed to haul a cart full of supplies needed to build a dam by herself. She is on her way to meet Bryceson Beaver who is going to assist with the building. Struggling to move the heavy barrow, Brooklyn is approached by one helpful neighbor after another, who offer the lighten the load and make the journey simpler by taking what they need to complete their own building projects. The trouble is when Brooklyn arrives at Bryceson's, it appears that she has given away everything they need.

The world needs some good modern children's stories with the themes previously employed by classic literature such as Aesop's fables, but in a tone and tenor that contemporary kids will connect with. Florenza Denise Lee takes fulfilling this need a step further by giving readers a theme they might not have read about before in describing how when we give away all we have to those in need, the universe often ends up giving us back more in return. What is wonderful about Brooklyn Beaver Almost Builds a Dam is that Brooklyn generously gives away her supplies without the expectation of anything in return. Eduardo Paj's distinct artistry creates illustrations that ooze color and texture. My daughter stretched out a tiny hand because it looked like Brooklyn's coat of fur could be stroked, and her fingers lingered as she took it in. Lee and Paj are now on our permanent radar for our next favorite read and I am excited to see what is to come from this dream team.
Zark
Kevin Eisenbaum, Masha Klot
2022 Honorable Mention
36 Pages
Check current price
Children - Action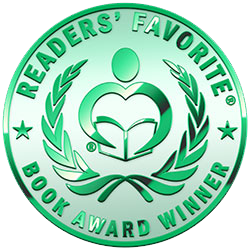 Reviewed by Amy Louise Hill for Readers' Favorite

Zark by Kevin Eisenbaum is an adventurous picture book for young children. A young boy is eager to learn his older brother's secret. The secret lies behind his brother's door and he wastes no time in finding out more. The young boy begs and begs his brother to tell him the secret, leading the brother to accidentally slip up and mention a potentially dangerous place called Zark. Unable to get more information out of his brother, the young boy sets out on a mission to prove his worth. The boy goes to some seriously smelly lengths to find out what he wants to know, and in the end, it pays off! His brother finally agrees to tell him everything and allows him to visit Zark. His brother prepares him for the journey, and before they know it, they've arrived!
What exactly is in Zark and what makes it so dangerous? Find out in this highly entertaining story.

Zark is an extremely amusing book. It is jam-packed with adventure and intrigue from the start and will have you hooked on every page. Kevin Eisenbaum has created the perfect book for children that will entertain them the whole way through. His imagination knows no bounds, which is what makes him a great children's author. His writing talent shines through every word he has written. The author has collaborated with artist Masha Klot to create epic illustrations that complement his talents even more. The two make a great team and should work together in the future. I can't wait to see more!
ElsBeth and the Freedom Fighters
J Bean Palmer
2022 Silver Medal
196 Pages
Check current price
Children - Action
Reviewed by Samantha Gregory for Readers' Favorite

ElsBeth and the Freedom Fighters by J Bean Palmer is the story of a young witch called ElsBeth, who lives in the human world. She goes to a human school and must hide what she can do from everyone around her. As well as dealing with schoolwork, bullies and the perils of being a witch, ElsBeth also has to contend with Ms. Finch, her horrible teacher. She constantly picks on ElsBeth and embarrasses her in class when she gets an answer wrong. She faces a new threat when she goes on a school trip and one of her classmates is kidnapped. ElsBeth sets out to rescue him along with the help of a ghost - Captain Thomas Jacques. ElsBeth must use everything she has learned from her witch grandmother to save the day.

J Bean Palmer has written an engaging and entertaining story with ElsBeth and the Freedom Fighters Cape Cod Witch Series. This is the second book in the series and ElsBeth has been on quite an adventure in book 1. ElsBeth is a great character and I enjoyed reading about her. She may not be the most skilled witch, but she is always eager to help those in need. I liked how the author worked in a few lessons along the way like a math question. It's a fun way for kids to learn without realizing they are. The story moved at a good pace and I think that kids would enjoy reading this book. I would recommend it.
Unlegendary Dragon
The Magical Kids of Lore
R.L. Ullman
2022 Gold Medal
223 Pages
Check current price
Children - Action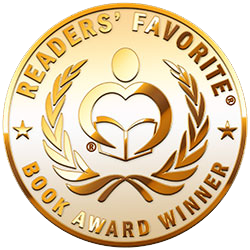 Reviewed by Pikasho Deka for Readers' Favorite

Unlegendary Dragon is the first book of The Magical Kids of Lore series by R.L. Ullman. Twelve-year-old Connor Pendridge is particularly miffed when he and his mother move to the remote island town of Lore off the coast of New England. After enrolling in Lore Middle School as a sixth-grader, Connor is plagued with visions of out-worldly creatures. He soon befriends two best friends, Gabriella Silva (Gabby), a major jock, and Wade Albert, a computer whiz kid. When Gabby invites Connor to the Camelot Renaissance Faire, he meets the enigmatic Merlin, who warns him of Morgan le Fay, an evil witch who seeks to rule both the Mortal and Avalon Realms. With the dragon amulet at his disposal, Connor must now embrace his destiny and defeat Morgan le Fay and her Cursed Army.

For kids and young adults alike, Unlegendary Dragon from The Magical Kids of Lore series is a fantasy adventure you don't want to miss. Author R.L. Ullman spins a captivating fantasy yarn drenched in magic, lore, and mystery, using some familiar mythical personalities that make the story all the more engaging and entertaining. Moving at a brisk pace, the plot traverses multiple twists and turns to keep your eyes glued to the pages. The characters are full of life, with colorful personas that make for plenty of fun-filled moments. Connor is an immensely likable kid you can't help rooting for. I thoroughly enjoyed his scenes with Aunt Agnes, Merlin, Gabby, and Wade. Recommended to readers who love fantasy adventure stories.
Why So Many Rules?
Kathleen Gorman
2021 Finalist
32 Pages
Check current price
Children - Action
Reviewed by Emily-Jane Hills Orford for Readers' Favorite

It's rule number 5 that gets Kiwi: "Stay in your yard." Kiwi is a mini-Aussie puppy, full of energy and curiosity. The list of rules is posted on her doghouse. She agrees with them all, only she has a short memory like most puppies (and children, too). She has no problem with leaving the flowers alone and not digging in the yard, but when a butterfly attracts her attention and flies away over the fence and out of the yard, what's a curious little puppy supposed to do? She doesn't dig her way under the fence. Well, not really. But she does get out and she's sure she knows where she's going and how to get home again. She knows she's forgetting something and all the five's she passes on her jaunt to catch the butterfly fail to remind her of one very important rule!

Kathleen Gorman's picture book story, Why So Many Rules?, is a sweet story about a puppy who doesn't like rules. What puppy, or child for that matter, does like rules. Kiwi thinks there are too many rules, but there are only five and it's the number 5 rule that she conveniently forgets. The plot follows Kiwi's adventures after she's read and agreed with the list of rules. The young reader will be chuckling along as Kiwi gets further and further away from the safety of her own backyard. With colorful illustrations and lots of excitement, including lots of five's to teach young readers some numbers, this story will be a favorite to read along with a grownup or read all by oneself. Great lessons are being taught, especially the importance of staying where Mom and Dad can find you: in your own backyard!
Kobee Manatee Climate Change and The Great Blue Hole Hazard
Robert Scott Thayer
2021 Honorable Mention
32 Pages
Check current price
Children - Action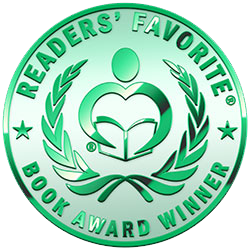 Reviewed by Kristine Zimmerman for Readers' Favorite

Kobee Manatee and his friends, Tess and Pablo, are off on another underwater adventure in Kobee Manatee: Climate Change and The Great Blue Hole Hazard. Kobee and his friends set off from Grand Cayman for their 500-mile journey to his cousin's cafe in Belize. They've been invited to help clean up some plastic litter and to see The Great Blue Hole, part of the Belize Barrier Reef Reserve System. On the way they see a turtle trapped in some plastic, which they help remove. Tameeka joins them on their trek to Belize. They discuss the things they see on the way from a Portuguese Man-of-War to coral bleaching. There is a scary moment as they arrive at The Great Blue Hole but Tameeka saves the day. They end their journey at the Seagrass Café, picking up litter and enjoying a delicious meal.

Kobee Manatee: Climate Change and The Great Blue Hole Hazard is an informative and exciting aquatic tale. Author Robert Scott Thayer has included Kobee's Fun Facts on every page, and they are full of information. They include information on organizations that support oceans and ways that kids can encourage their families and friends to reduce plastic pollution. Lauren Gallegos has created a colorful ocean world with her illustrations. I especially love Tess's beautiful vivid mane! Robert Scott Thayer presents an important environmental message in an engaging story with wonderful characters. Anyone who loves the ocean and wants to help save it should read Kobee Manatee: Climate Change and The Great Blue Hole Hazard. I'm looking forward to the next Kobee Manatee adventure.
Stinky Feet Pete and the Mighty Hitters
Cindy Lazann Shirley
2021 Bronze Medal
36 Pages
Check current price
Children - Action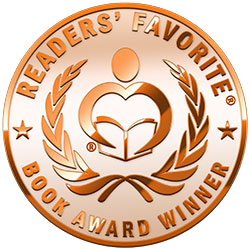 Reviewed by Joy Hannabass for Readers' Favorite

Can a baseball team depend on winning with one of their players having extremely stinky feet? This is what Little League Baseball team The Mighty Hitters think about Pete McGee's extra smelly feet and his lucky stinky socks. Just maybe this has been their good luck sock charm that brought them to the final championship game of the season. The game is a tight one and The Mighty Hitters are down 2-0 in the top of the ninth. Two runs score and it's up to Stinky Feet Pete to score the winning run. Can The Mighty Hitters depend on Pete's stinky socks or will the opponent team slide right through all of the stink and win the championship? You will find the answer and fun and excitement in author Cindy Lazann Shirley's Stinky Feet Pete and the Mighty Hitters.

I am a huge baseball fan so this was a fun and entertaining book for me to read and I can say I  thoroughly enjoyed it. Cindy Lazann Shirley does an amazing job with building up the excitement in the fans and players for the big game, as well as making sure those stinky sock feet of Pete's were well known. And I love the way illustrator Cleoward Sy captures the excitement on the faces of the characters. The details of the pictures and the vivid colors all make for an awesome way to capture the story in pictures for smaller children. Both Sy and Shirley work together so very well to create an amazing story. Anyone loving a good sports story will love Stinky Feet Pete and the Mighty Hitters.
Stranded on Thin Ice
Sharon CassanoLochman
2021 Silver Medal
168 Pages
Check current price
Children - Action
Reviewed by Ruffina Oserio for Readers' Favorite

Stranded on Thin Ice by Sharon CassanoLochman is a quick read for young adults and a story that will bring warmth to adult hearts as well, a story that combines coming of age and adventure to provide great entertainment to readers. Tanner Phillips is only twelve and, until now, he has enjoyed fishing the Oneida Lake Ice Fishing Derby every year with his father. He still remembers what happened last year when he lost the competition and his grandfather's gear, and he is determined to make his father understand that he isn't a small boy any longer, but one who can take the lead. The opportunity comes when, abandoned by his father to search for one of the competitors who goes missing, Tanner and his friend, Richie, get blown across the frozen lake by a snowstorm. Now Tanner has no time to think about proving himself to his father, but only surviving on thin ice.

A brilliantly plotted and intelligently written story that will thrill fans of the genre. Sharon CassanoLochman's characters are strong and solidly developed. Readers will enjoy following Tanner, whose desire to prove himself fueled his determination to succeed during the competition. When faced with adversity and inclement weather, he learns to be resourceful and to work together with his friend to survive. The reader quickly learns to love the characters, anxious about their fate and rooting for them through every page. The writing is gripping and the scenes are well-written, deft and focused. There is a striking and well-accomplished balance in the writing, which combines interesting dialogues with great descriptions to create a smooth and enjoyable read. Stranded on Thin Ice will keep you turning pages the whole night.

The Rise of a Golden Lion
Michael Feng
2021 Gold Medal
231 Pages
Check current price
Children - Action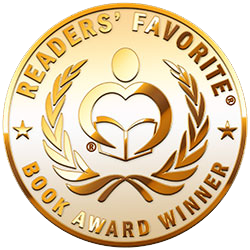 Reviewed by Kristen Van Kampen (Teen Reviewer) for Readers' Favorite

In The Rise of a Golden Lion by Michael Feng, Ranford Tremble is an average biologist, but after an attack by a mutant lion, he changes. This experience gives him supernatural abilities, including superspeed, superstrength, and the ability to sonic roar. Soon, he learns of an ongoing battle between the evil Jacen Lee and a group of secret agents and fellow mutants who aim to stop him, called SHRIKE. The SHRIKE team wants Ranford to join them, but he isn't sure if he wants to join them or lead an average life. But Jacen Lee is up to something, and the SHRIKE team is desperate for Ranford's help. Will he join them?

With thrilling action scenes and likable characters, The Rise of a Golden Lion by Michael Feng is an enjoyable read. The narrative is very descriptive and makes some interesting and humorous analogies. For example, it describes a character's facial expression like the one you make when hit by a French baguette. The story is action-packed and filled with exciting battle scenes that keep the reader wondering what happens next. I thought the way the characters gained their abilities was very intriguing and creative. The characters themselves were likable and fascinating, and I liked how each one was unique from the others. For example, some are serious while others are more carefree, which made the story more interesting. This book is an exciting read, and I highly recommend it to people who like superheroes stories.
The Mysterious Phone Call
A Mud Street Misfits Adventure
Brian O'Dell & Beth Lauderdale
2020 Finalist
216 Pages
Check current price
Children - Action
Reviewed by Anne-Marie Reynolds for Readers' Favorite

The Mysterious Phone Call by Brian O'Dell and Beth Lauderdale is book 2 in the Mud Street Misfits Adventure series. Sarah has to move with her family to Chicago but she doesn't want to leave Ozark. She's lived there for years and, together with her brother David, and best friends Molly, Connor, and Liam, formed the Mud Street Misfits. She doesn't want to leave the gang behind but she's always been shy when it comes to speaking up – this time will be no different. Before she leaves, she discovers that Mayor Scott, a man with no heart, is set on destroying the Orpheum Theater, a beautiful Ozark relic, and she can't let that happen. With the Mud Street Misfits, Sarah has a fight on her hands to save the building but things aren't all that they seem to be and the Orpheum Theater is hiding a secret that can't be seen by the human eye. Can the gang save the theater and what will they have to face to do it?

The Mysterious Phone Call: A Mud Street Misfits Adventure by Brian O'Dell and Beth Lauderdale is a fun read, ideally suited to its target audience. I didn't read the first book but each in the series is based on one member of the gang. This time it's Sarah and, together with the other characters, she has been well developed into a character you can relate to. This is a cool and fun adventure with a hint of the other-worldly in a plot that keeps you reading all the way through. The story is really well written with lots of twists and turns that keep you guessing and some very unique characters. Great book; this is a series to watch out for.
Contact Author -