The Blue Butterfly
A Novel of Marion Davies
Leslie Johansen Nack
2022 Finalist
352 Pages
Check current price
Fiction - Historical - Personage
Reviewed by K.C. Finn for Readers' Favorite

The Blue Butterfly is a work of fiction in the historical fiction and interpersonal drama subgenres. It is suitable for the general reading audience and was penned by author Leslie Johansen Nack. In a fictionalized account of a real-world relationship, the book follows Marion Davies as she falls in love with William Randolph Hearst and becomes his mistress. Over the years a secret daughter is born, a fling with Charlie Chaplin takes place, and the Great Depression threatens to crush Marion and Hearst's lifestyle. But this threat pales when the movie Citizen Kane is made, and the parallels between Kane and Hearst incite rage.

Following the lives of real-world people to spin an engaging story is a tricky business; balancing the facts of the case with the dramatic ups and downs a story needs that real life may not provide. Fortunately, author Leslie Johansen Nack has picked the perfect subject matter in Marion Davies whose life on and off the silver screen was filled with glamour and high drama as she gave birth to a secret love child and struggled to survive the Great Depression. Marion is an engaging protagonist who never loses her relatability, no matter how deep she gets into the world of showbusiness, due to her characterization being rooted in her love for Hearst and her simple desire to succeed in a difficult industry. The Blue Butterfly's depiction of history particularly comes alive when discussing the real hurt and fury felt by Marion and Hearst upon learning that Citizen Kane's unflattering depictions were based in part upon them. An implication that could cause real harm to Marion's achievements is handled with an incredible gravity that makes their attempts to slow or halt the release of the movie feel painfully futile.
The Spark of Resistance
Women Spies in WWII
Kit Sergeant
2022 Honorable Mention
432 Pages
Check current price
Fiction - Historical - Personage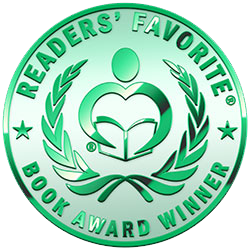 Reviewed by Kimberlee J Benart for Readers' Favorite

The Spark of Resistance: Women Spies in WWII by Kit Sergeant is a work of fiction based on historical events and personages. It follows the clandestine operations of three women. Mathilde, a Frenchwoman, helps to create a network within the French Resistance to provide intelligence to the British. Odette, the French wife of an Englishman and a mother, is recruited by the British as a courier. Didi, an Englishwoman raised in France, is trained as a wireless operator. As the Germans compromise several Resistance networks, the lives of these women and their colleagues hang in the balance. Will they remain loyal at any cost, or will they succumb to torture or enticement? An epilogue provides the historical facts surrounding these three women and other characters in the story. A glossary is also included.

In The Spark of Resistance, Kit Sergeant gives us a dramatic, suspenseful, and well-researched tale about three women who initially share one simple purpose: to help defeat the Nazis. As the plot unfolds, love, dedication, patriotism, and courage will face deception, dishonor, cowardice, and treason. The descriptively written, smoothly paced, and utterly engaging narrative flows between the women's stories in alternating chapters, interlacing their personal lives and emotions with the dangerous operations they conduct or support. All too often, German efforts to locate Allied and French operatives to brutally torture, kill, or use them as well as confiscate their codes, equipment, and financial resources prove successful. Whether you're interested in WWII or the roles that women played in it, this is a thrilling and eye-opening read.
What Girls Are Good For
A Novel of Nellie Bly
David Blixt
2022 Bronze Medal
491 Pages
Check current price
Fiction - Historical - Personage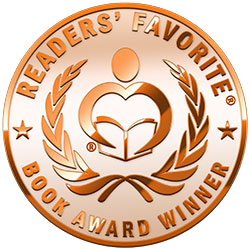 Reviewed by Tiffany Ferrell for Readers' Favorite

What Girls Are Good For is a fictional tale about the real-life journalist Elizabeth Cochran or, as she went by a pen name, Nellie Bly. In an era where women were expected to run the household and attend to duties of the gentler sex, Nellie, born Elizabeth Cochran, never quite fitted the mold that was expected of her. Young and ambitious, she seeks work in a field that's meant for men. It is one of the inequalities that drive her. She believes that women should have the same opportunities and pay as men do. In the 1880s, this is still a very controversial subject, but Cochran is determined to not be just another housewife. She lands her first big break with the Pittsburgh Dispatch when she writes a refute response to a reporter who goes by the pen name of The Quiet Observer. His article basically stated that a woman's place was in the home, which was something that Elizabeth couldn't stand. This angry and fact-fueled rebuttal about the real struggles of women gets her an invitation to the Pittsburgh Dispatch and a position as a reporter. From the Pittsburgh Dispatch to The World newspaper, we follow the young reporter as she makes news with the real injustices that occur in their very neighborhood. These stories will eventually lead to the one that gives her worldwide notoriety; pretending to be mentally unstable in order to get into the Women's Lunatic Asylum on Blackwell Island...

Author David Blixt delivers a great story about Nellie before she exposes the horrors she endured during her stay at the asylum on Blackwell Island. I like how a lot of what is in the novel is true and includes actual articles and places that she went to. What makes it unique though is that we are hearing Bly's story from her own lips. The portrayal of Nellie Bly in What Girls Are Good For is astonishing and doesn't give you the fake twists and turns and add-ons that a lot of historical fiction does. The characters are likable and I feel that Blixt did a wonderful job of capturing Nellie's voice and personality in his words. I would love to read more of his work. Without a doubt, the best book I have read this month!
Roma Amor
A Novel of Caligula's Rome
Sherry Christie
2022 Silver Medal
500 Pages
Check current price
Fiction - Historical - Personage
Reviewed by Asher Syed for Readers' Favorite

Roma Amor: A Novel of Caligula's Rome by Sherry Christie is a historical work that revolves around Marcus Carinna, a man recalled from the army by his father, back into the heart of the Roman Empire and the court of the Emperor, Caligula. Marcus's brother was dead by his own hand. Caligula's death was well within the realms of possibility and his previous brushes with assassination led to behavior that might best be described as irrational, or at worst, insane. Still, Marcus does his father's bidding, putting aside his anger over Caligula's feigned impotency and Tiberius's desire for his brother's demise. Marcus becomes established in Caligula's court and his duties are driven by Caligula's paranoia and threats to his life and leadership. Marcus is also bent on protecting a hostage priestess he brought back as a war trophy with whom he inconveniently falls in love.

I went into Roma Amor expecting another book that explored Caligula's violence and sexual deviancy and instead was consumed by Marcus's first-person narrative and bird's-eye-view of actual life in Rome and service to the Emperor. There is wonderful depth in the way Sherry Christie weaves family life and duty into the fabric of the paths one follows and how much Marcus can 'take one for the team' even though his older brother had already done so. His father was powerful and instrumental in the rise of Caligula and wanted to stay in his good graces. My favorite character is the Germanic priestess Aurima and the barbarous way of life she is perceived to have led, as well as Marcus's growing attachment to her. From a technical standpoint, the book is sublimely written, full of intrigue and conflict, and a love story to boot. It represents a spectacular jaunt into ancient history and is highly recommended.
The Dragon Ring
Fil Reid
2022 Gold Medal
312 Pages
Check current price
Fiction - Historical - Personage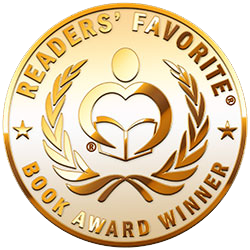 Reviewed by Leonard William Smuts for Readers' Favorite

The legend of King Arthur continues to provide a delightful tale of life and adventure in a different era. In Guinevere, The Dragon Ring, a modern-day Guinevere visits the Glastonbury Tor on two separate but fateful occasions. As a child, she finds a bracelet adorned with dragons, given to her by a man in strange attire. On a later visit in adulthood, she finds a gold dragon ring, which transports her back to the fifth century and a meeting with the wizard Merlin – the master planner of the events which were to follow. She learns that she is destined to become Arthur's wife and queen and thereby fulfill an ancient prophecy. Fil Reid paints a vivid picture of the action that takes place in the vacuum created by the withdrawal of the Roman legions from Britain. The land is plagued by civil unrest as local kings vie for position. The death of Arthur's father, Uthyr, precipitates a meeting of the remaining kings to determine who will assume overall authority. In order to take charge of Britain and restore stability, Arthur and Merlin must outwit their rivals, led by Arthur's half-brother Cadwy and his other siblings. In this epic, Guinevere from the future must adapt to the medieval past, leaving behind her loved ones to assume the role of queen. She is forced to question her real feelings for Arthur. The dilemma then arises as to whether she can, or even desires, to go back.

There are many different versions of the Arthurian legends, which provide Fil Reid with ample scope to re-tell the story from a new and unique perspective. The Dragon Ring is a masterful description of life in early Britain and its warlords - real or mythical. The primitive agrarian lifestyle, with its lack of basic hygiene and medical care, plus differing moral standards, come as a shock to Guinevere. She has to assess her new role against what she has left behind. These dilemmas are intriguingly portrayed, along with the familiar and colorful characters. The legend of Arthur contains much archetypal material that readers will readily identify. There are kings, queens, wizards, knights, soldiers, and ordinary folk. The more noble aspects of courtly love, chivalry, and defending the weak are contrasted with greed, power, violence, and subterfuge. The story of King Arthur has a timeless quality and its essence has been beautifully captured. Those familiar with the legend will be enthralled by the richness and originality of this version, with all its drama and subtleties. This is the first of a series and the story is far from complete. The follow-up is eagerly anticipated. An original and enjoyable look at a story of which I have never grown tired!
Summer Warrior
The Clan Donald Saga Book 1
Regan Walker
2021 Finalist
272 Pages
Check current price
Fiction - Historical - Personage
Reviewed by Grant Leishman for Readers' Favorite

Summer Warrior (The Clan Donald Saga Book 1) by Regan Walker is an example of historical fiction at its very finest. We travel back to the mid-1100s to the rocky isles of Scotland's western coast whose people for so long have been harassed and subjugated by the northern warriors – the Norsemen. Somerled was of mixed parentage, with a Gael father and a Norse mother, yet he carried the blood of royalty within him, able to trace his ancestry right back to the original Irish High Kings. When Someled's father is killed in battle against Norse pirates, some of the Clan leaders approach Somerled and ask him to lead the clans in a war to reclaim the Scottish Isles for the Gaels; to drive the Norse pirates back to their homelands forever and free the simple villagers to pursue their lives in peace and harmony. Somerled has big dreams for his new kingdom, foreseeing a string of defensive castles stretching up the seaways of northwest Scotland that will allow them to track and intercept any sea traffic that threatens the people's peaceful existence. His life, however, will be forever changed when he captures a glimpse of the beautiful Princess of Man, Ragnhild, astride her horse, as they pass the island in their longboat one day. He determines that the gorgeous Ragnhild will one day be his bride and share his kingdom with him. He is, however, in severe competition for the princess's hand with the evil Earl of Orkney, Rognvald, being principal in the line of suitors vying for her hand. Love is rarely the first consideration when a marriage is being contemplated in medieval Britain and Somerled will need to prove his right to claim the daughter of King Olaf of Man.

As a big fan of situational, historical fiction woven around true, known characters and events, Summer Warrior fits the bill to a tee. Although this period of history has been covered by a number of authors, most have concentrated on the battles for England, Wales, Scotland, and Ireland. This is the first story I have read covering this period of what was an extremely fractured Great Britain of the time, focusing on the isles of western Scotland. Author Regan Walker has penned an enthralling tale of heroism and love that transcends time and place. Her sweeping story of Somerled and Ragnhild gives us two characters that seem almost out of place in a time characterized by violence, a low value for human life, and a bitter struggle just to survive. This tale reminds us that everyday common people of the time were no different to us today – they wanted to live their lives in the best way possible and to pass on a better existence to their children.

The story is expansive and although it is essentially a love story and a beautiful one, at that, there is no shortage of excitement, action, and battle. Somerled is a tough, fair, and principled leader who always puts his people's needs before his own. In a time when royalty and nobility were to be feared and often despised for their callous treatment of everyday folk, his character shows that it is indeed possible to rule with humility, kindness, and fairness. The story swings from one perspective to another and never allows the reader to become bored or want to take a rest. It just drags you along helter-skelter from one dilemma and adventure to the next. This is a fantastic read and one I can highly recommend. I will certainly be seeking out more of this author's work.
Finding Napoleon
A Novel
Margaret Rodenberg
2021 Honorable Mention
392 Pages
Check current price
Fiction - Historical - Personage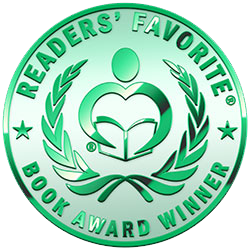 Reviewed by Jane Cairns for Readers' Favorite

Margaret Rodenberg's Finding Napoleon is a lush, fictional look at Napoleon Bonaparte and his lover, Albine de Montholon. Rodenberg's historical novel examines Napoleon's life after his defeat at Waterloo through life in exile on the island of St. Helena. Napoleon, the regal emperor in front of his troops and the public, is likable and flawed behind closed doors. According to Albine, "Before we'd shared a bed, I had thought he would be remote, noble, a romantic painting. Instead, I got warm flesh, a chuckle, a fart between the sheets. Human, yes, but a better species." Albine de Montholon, the wife of an aristocrat, deals in treachery and plays both sides—those supporting Napoleon and those against—before she follows him into exile, becomes his mistress, and loves him to a degree. "There I was, forty-three years old, on my third husband, countless men in between. Far too late to be enchanted. Not a time to fall in love."

With hints of treachery and whiffs of lust, Margaret Rodenberg draws the reader into her story. She embodies the characters with totally believable human traits. Napoleon realizes his loneliness, even among his followers, hangers-on really, in his last exile. "The Emperor swallowed the burn in his throat. He might lead these people, but not a one of them was his friend." How prescient. Some of those French hangers-on sold secrets to the British who monitored Napoleon's exile in St. Helena. "Over the years, he'd grown accustomed to living among traitors." But in this fictional narrative, Napoleon had devout friends in an American gardener and an African slave boy. Narration alternates between Napoleon, Albine de Montholon, and Rodenberg's take on the novel Napoleon wrote while in his 20s. Napoleon shines in a clear, kindly light. Love for his son, sired with Marie Louise, his second wife, and esteem for his mother mark Napoleon as very human. The one drawback is that the pace is slow and delves too much into minutiae. But ultimately, this is historical fiction at its best. Rodenberg's prose brings Napoleon to life as well as those hangers-on that lived with him in his exile.
Iceman Awakens
Sharon K Krasny
2021 Bronze Medal
226 Pages
Check current price
Fiction - Historical - Personage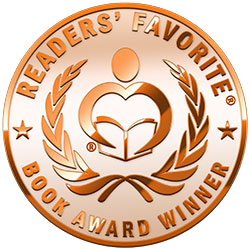 Reviewed by Hayley Haun for Readers' Favorite

"We will never know the truth of his death regarding the motivation or circumstances. Yet we as people are designed to question and wonder, which in turn leads to the pursuit of knowledge and understanding about his culture and our own." (Author's Note, XIV). In September 1991, deep in the Italian Alps, a mummy was discovered. But this was no mere mummy. Ötzi, or Frozen Fritz as he came to be known, is the oldest cold case in history (as far as we know). Questions abound about his existence. Why did he die on those mountains? What did he do in his life? Simply put, who is Frozen Fritz? Iceman Awakens by Sharon Krasny explores his story through fiction.

Before the ice claimed him, Gaspare was a young man on the brink of manhood. In his tribe, Gaspare faces four distinct trials in his initiation into manhood. Chealana, the wolf pup he helped to raise, is at his side through all of it. Her presence is like a spirit guide. The gods seem to smile down on Gaspare through these rites of passage, proving his worth and strength. However, it is not enough for men to question why. Some would have him gone.

Creating a story about an unknown man from the past is intriguing. Krasny has built upon what archeologists know about Ötzi and breathed life into this corpse. Iceman Awakens highlights Krasny's skill as a storyteller. Just as her bio says: "…she has spent years encouraging students to take risks, look closely at the smallest details, and determine hidden meaning found within the text." So too are readers encouraged to look closely and find meaning.
Falling Pomegranate Seeds
All Manner of Things
Wendy J Dunn
2021 Silver Medal
576 Pages
Check current price
Fiction - Historical - Personage
Reviewed by Emily-Jane Hills Orford for Readers' Favorite

Falling Pomegranate Seeds: All Manner of Things is a work of historical fiction penned by author Wendy J Dunn. Being a noblewoman in the early sixteenth century was difficult at best. Women in this era had no say in anything, not even in whom they could marry. Our protagonist Maria de Salinas was both friend and cousin to Katherine of Aragon, the first wife of King Henry VIII. Katherine married out of duty to both family and state. But before leaving Castile, Katherine had promised Maria she was free to marry the man of her own choice. That results in Maria walking a different road. Maria's only child, her daughter Katherine, named after her life-long friend, was given in marriage to the Duke of Suffolk. Katherine was a child, the duke an old man, and Katherine never forgave her mother. In 1539, Maria knew she was dying. In a valiant attempt to set things straight with her daughter, she pens a telling missive that explains her position, how she, as a woman, could do nothing. Maria, and her friend, the once Queen of England, had to show courage at all times through troubling times full of betrayal and hatred. In the end, friendship was the only thread that bound, the only love that mattered.

Wendy J Dunn's historical fiction novel, Falling Pomegranate Seeds: All Manner of Things, is a different look at the life of King Henry VIII's first wife, a story told through the eyes of her friend, companion, and cousin, Maria. The author takes a unique approach in unveiling this passionate look at women in early sixteenth-century England. Beginning later in Maria's life, whilst she is struggling to write her last missive to her daughter, the story unravels partly through letters and through scenes looking back over past events. Letter-writing is an age-old art of storytelling and this certainly fits in well with the era. Each part of Maria's letter to her daughter leads into another narrative section, taking the reader back to a journey that began with Maria accompanying her cousin, Catalina (Katherine) of Aragon to meet her husband, Arthur, Prince of Wales. Arthur, as history buffs will recall, never lived to become king, and his younger brother, Henry, took both the crown and the bride from Aragon. The story follows the personal journeys of both women as they struggle to keep their courage intact when their lives are navigated beyond their control. The author chose these two strong women from history to accentuate the difficulties women faced in this era (and many other eras, for that matter). Falling Pomegranate Seeds: All Manner of Things is well told, engaging, and will both entertain and educate the reader from beginning to end.

Far Away Bird
Douglas A. Burton
2021 Gold Medal
394 Pages
Check current price
Fiction - Historical - Personage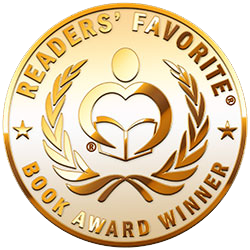 Reviewed by Tiffany Ferrell for Readers' Favorite

Before Theodora became Empress of Byzantium, she began her journey as the daughter of a bear keeper for the Green faction in Constantinople. When he died in a citywide revolt, her mother had few options when it came to caring for her three daughters. Years later, the trauma of what happened to her shaped the way Theodora lives. With small parts in the theater, she makes most of her money by entertaining men, until an older friend offers her the job of a lifetime. To help spy for the Blue faction. When she is introduced to the man she'd answer to as an informant, she realizes that it's the very same man that had saved her and her family all those years ago. Wanting to keep her distance and not get too close to the man she spies for, Theodora cannot help but be drawn to Justinian, and he cannot help it either. Will Theodora be up to the task of getting the information that is needed before the current emperor dies, or will the presence of her childhood hero blur her vision?

As someone who is an avid lover of history and has read numerous books on Theodora and Justinian, I thought Douglas A. Burton has done a wonderful job of bringing Theodora's story to life in Far Away Bird. I've always come across books that are focused on her as the Empress of Byzantium, so it was nice to read a story about Theodora before her marriage and rule alongside Justinian. We are introduced to a young woman who is struggling with the trauma she suffered as a young girl and how it shaped her as an older teen and young adult. The characters are very well-drawn and overall their story and backgrounds are believable for the time period. I like how Justinian was kind of Theodora's savior before the two even knew who the other one was. It gave the story the touch of romance that fuels the reader to continue on. Far Away Bird is a very enjoyable read if you are a lover of historical fiction and I would definitely recommend it to my history buff friends.
Contact Author -