Soul Scepter
Time Marauders
Eric Westergard
2023 Gold Medal
390 Pages
Check current price
Fiction - Time Travel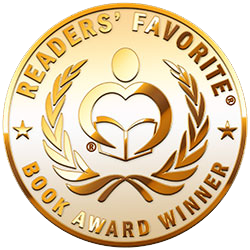 Reviewed by Jamie Michele for Readers' Favorite

Soul Scepter: Time Marauders by Eric Westergard is a speculative time travel novel that revolves around a teenager named Will Donovan who has always been singled out for 'special treatment', but not for the thing that makes him truly special. Will is the son of a notorious terrorist and it's no secret that when it comes to the sins of the father, the world can be horribly cruel and Will has been subjected to abuse from all angles, including the media. Not that it really matters when Will outwits the bullies but then gets tricked by bigger ones who carry more than paintball guns to activate a scepter he unwittingly controls back to the Dark Ages. A time in England's history when a paintball gun would actually be advantageous. Ask me later what a pebble cannon is, because it's a thing. Also launched back is the nefarious Commander Morgan, whose thirst for absolute power means that no modern president or archaic king is safe, and neither are the millions of people Morgan can and will see killed...unless Will can stop them with nothing but his wits, and get both his scepter and his lady crush back.

"Best-case scenario, I live the life of a peasant fugitive in the Dark Ages and watch as the Dreizack pillage humanity." I mean, it could be worse, right? No. Probably not. But as a reader, I can say with some degree of authority that not only is Soul Scepter: Time Marauders by Eric Westergard good, but it's also a heck of a lot of fun. From a literary standpoint, the writing is excellent. It's polished, it's punctuated with intelligent humor, and the story unfolds at a comfortably quick, consistent pace. There are a couple of good twists and some clarity on what exactly Will's father did, or did not do. I think going into a book where the conspiracies are rife means that a reader can reasonably expect Will's bad-Dad narrative won't pass the sniff test when all is said and done. And, speaking of sniff tests, the medieval period details are woven in well, including a medical procedure that includes cauterizing wounds with a hot poker. Coincidentally, a hot poker is also how a king from this dynastic period dies in real life, but that's a different book for a different day. As for Soul Scepter and today? Very highly recommended.
Kingdom Society
The Black Hood
Nathan Helm, Nay Merrill, Christian Bentulan
2023 Silver Medal
Kindle Edition
Check current price
Fiction - Time Travel
Reviewed by K.C. Finn for Readers' Favorite

Kingdom Society: The Black Hood is a work of fantasy in the action and adventure subgenres. It is best suited to the general adult reading audience and is penned by Nathan Helm. Filled with exciting combat and intense emotional character development, we follow our central protagonist, Alyeth Zane, through a turbulent time that will shape him into the hero he needs to become. His sister Cindrel and his master Xylok are the only ones Alyeth hopes he can trust as the rest of the world descends into darkness, and the unknown future he finds himself in is filled with mystery, all centered around the ominous Black Hood.

Nathan Helm has masterfully crafted a work of sword and sorcery adventure that weaves other genres into its core fantasy world to deliver a fully rounded and unique experience. I particularly enjoyed the mystery elements of the plot as the suspense around the wicked Black Hood built up. Some fascinating blends of science fiction concepts in this world added to the internal logic of how the magic and lore systems fit together. The story is deeply character-led, with particular attention paid to Alyeth's emotional journey and a lot of narrative work around his actions and dialogue. You always feel like you know his thinking, making us root for his survival and growth. Overall, I'd recommend Kingdom Society: The Black Hood for a highly immersive fantasy that is super easy to get invested in. I can't wait to see where the series goes next.
Timeless Secrets
Casi McLean
2023 Bronze Medal
295 Pages
Check current price
Fiction - Time Travel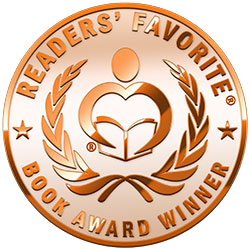 Reviewed by Trudi LoPreto for Readers' Favorite

Raine, Summer, and Meadow are sisters and the stars of Timeless Secrets by Casi McLean. The first chapter begins in 1865 but we are quickly transported to North Georgia and the present time. The three sisters each have very different interests but are very close and rarely apart so when they are out and about, looking for treasures, and come across some strange things, they each play an important role. The adventure begins when they find a hand sticking out of the ground and see a very old and unusual-looking watch. They are soon caught up in the mystery. They realize that this is more than a watch and that when it is set properly, they can time travel. The sisters plan to find out who the mystery hand belongs to and why it took so many years for it to be found. To tell you more would spoil the fun, mystery, adventure, and excitement.

Timeless Secrets is a very different time travel story than most and an excellent read. I loved reading Timeless Secrets. It is one of the most enjoyable time travel books I have read in a long time. While it is hard for me to believe that time travel is possible, the three sisters quickly pulled me along into their travels to 1960. Casi McLean has created characters that I hope to meet in many more books. If you are young, old, or in between and a fan of the time travel genre, Timeless Secrets is a must. I urge you to put this book on the very top of your reading list as you will definitely not be disappointed.
Doubt the Stars are Fire
Book 2
Daniele Kasper
2023 Honorable Mention
385 Pages
Check current price
Fiction - Time Travel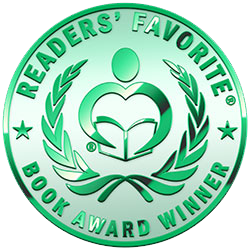 Reviewed by Rabia Tanveer for Readers' Favorite

Doubt the Stars are Fire by Daniele Kasper continues the story of Cara and Caine. Cara is back home in New York but she has lost all her memories of her time in the future and Caine. Everyone around her can tell she is different but nothing makes sense until she meets a fortune-teller. Once she gets her memories back, Cara has a single-minded goal to reunite with Caine. Little does she know, Caine is suffering just as much, if not more, without her. Caine misses her but that is the least of his worries. Before he knows it, Caine is surrounded by liars and enemies wearing the skin of friends. As more and more secrets of the Confederation are revealed, Caine is left wondering what goal he truly fights for. Is Cara able to retrace her steps to Caine? Is Caine able to support Cara despite what is happening around him?

I loved the thrilling tale of Cara and Caine. The suspense is alive, the mystery is thrilling, and the action is palpable. It is hard to pick a favorite moment in the story. I loved Cara's reactions and how she handled the situation to the best of her abilities. My sympathies however lay with Caine and his struggles. He is stuck between a rock and a hard place. Caine is second-guessing everything including his next move. Cara's health is a sensitive topic in the latter part of the story, and Daniele Kasper made sure to give it importance, without making it the focal point of the plot. The pace is fast and each of the characters has enough page space to tell their story. Doubt the Stars are Fire is the perfect weekend book to read!
The Outlaw Gillis Kerg
Physics, Lust and Greed Series, Book 4
Mike Murphey
2023 Finalist
383 Pages
Check current price
Fiction - Time Travel
Reviewed by K.C. Finn for Readers' Favorite

The Outlaw Gillis Kerg by Mike Murphey is a work in the time travel, surrealist, and adventure subgenres and forms the fourth novel in the Physics, Lust and Greed series. It is best suited to mature readers for its adult humor and references. In this amusing, witty, and full-throttle science fiction adventure, we are embroiled in dangerous AI companions, murderous plots to kill prominent legal figures, and a dangerously stupid political campaign. To top it all off, the central protagonist and former time traveler Marta Hamilton has inadvertently caused the creation of a cult hell-bent on revenge against her.

Mike Murphey is a socially sharp writer who knows how to repeatedly hit the funny button on issues that we might all have a lot of trepidation and exasperation about today. There's wit all over this novel, from the intricate narrative surrounding the characters to the plot line's worryingly familiar campaigning and dirty politics. Still, it shone through most in the slick dialogue that genuinely made me laugh out loud several times. There's a comic timing to what Murphey does that draws you in, smiling along with the moments you think you recognize until a newly surreal incursion causes the other shoe to drop, and suddenly you're in on a joke you didn't even know was building. In addition, the character development keeps things somewhat grounded so that you're never too lost in the absurdity of it all. Overall, I'd say that The Outlaw Gillis Kerg is a wonderfully well-balanced novel packed with satire, adventure, and humor galore.
It Gives You Strength
Philip Raymond Brown
2022 Gold Medal
312 Pages
Check current price
Fiction - Time Travel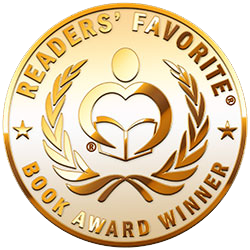 Reviewed by Vincent Dublado for Readers' Favorite

Stories about aliens and how they are secretly walking among us continue to hold a special place in our imagination. It Gives You Strength by Philip Raymond Brown is one such story, and it offers more. Welcome to the 1920s, where hooliganism is rife along with turf wars, speakeasies, and battles for black market businesses, most notably bootlegging. Ryan Costello is an alcoholic bootlegger and a former veteran of World War 1. A near decade of alcohol abuse has made his body emaciated and much older than what a twenty-six-year-old physique should be. The bottle had taken his life, and moments before he received his last rites in preparation for his passage to the great beyond, he now sits up straight in bed, with his eyes open, apparently staring up to heaven. But Costello is no longer what he used to be. He has been re-animated and his corporeal self is being used as a vessel by an alien anthropologist named Tashan Zho, who is on a mission to rescue the crown princess of their surviving race. But the life that Costello had once lived will put Zho in harm's way.

The Day the Earth Stood Still meets The Untouchables in this searing sci-fi tale against the backdrop of one of the most turbulent periods in American history. Tashan Zho may be an alien in disguise, but the human skin he occupies overrides his alien nature and he becomes relatable and perfectly fits into the time where he has been transported. Philip Raymond Brown touches more on the human aspect of the plot rather than depending on the elements of high-tech gadgetry and jargon to elevate the conflict. The socio-political condition of the 20s is captured well, and it adds a strong sense of realism to the narrative. The writing craftsmanship here is top-notch. Brown's skill at showing and not telling adds further dimension in ways that will astound you. It Gives You Strength is definitely a reading experience worth the journey.
Escape
The Shorten Chronicles Book 2, A Time Travel Romance
Rosalind Tate
2022 Silver Medal
336 Pages
Check current price
Fiction - Time Travel
Reviewed by Emily-Jane Hills Orford for Readers' Favorite

Imagine going through a normal day in 2017 and then walking out of an elevator into an alternate reality in England in the year 1925. Sound bizarre? What's worse is that this alternate time and place is involved in a bloody revolution and, if the portal can't be found and a reverse journey secured, who knows what will happen. This is what happened to Sophie and the other people she meets in this alternate time and place. She manages to make friends, and enemies and she has to fight to save not only herself but those she cares about – all while wearing a tightly corseted gown. And then there's the love element: Hugo, another portal-stranded refugee. Only Hugo doesn't appear to share Sophie's affection. At least, not yet.

Rosalind Tate's novel, Escape: A Time Travel Romance, is the second book in The Shorten Chronicles. Following the adventures of Sophie as she stumbles through time and place to an alternate existence, the plot develops with riveting adventure and excitement through battles and romantic encounters. The author uses a descriptive narrative to effectively set the scene and make the reader feel part of the story. The dialogue is succinct and well constructed and the characters are well defined. This is a compelling, engaging story that will have the reader hooked from the first line. It works as a good stand-alone, not requiring details from the first book in the series to follow the plot. A good comfort read full of everything a fantasy romance reader expects and enjoys.
Forever You
Connor Brothers Book 12
Leah Busboom
2022 Bronze Medal
220 Pages
Check current price
Fiction - Time Travel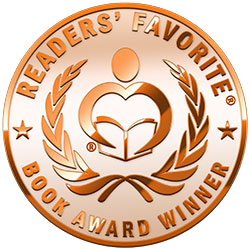 Reviewed by Manik Chaturmutha for Readers' Favorite

Leah Busboom's Forever You is the twelfth book in the Connor Brother series. Laci Vandervolt is a famous country singer who travels in time from 2021 to 1855 when a storm rolls her out from her concert. Laci needs to deal with this perplexing situation and adapt to her 1855 life. There she meets Mathew Peterson. Over time, they develop a connection and fall in love. But Laci is unhappy and longs to return to her original life. She thinks that life in the 1800s is too complex, and she cannot survive it. Mathew senses her unhappiness and decides to help her return to the future. Forever You is the story of Laci traveling in time and that of Mathew, who breaks all the chains of time to reach out to his love.

Forever You is a touching time travel romance. The world setting in the 1850s was well crafted. Minor details like the food, clothing and inconveniences added authenticity to the story and made it easy to imagine. The instance where Mathew and Laci meet each other was hilarious. Their frustration was visible in the dialogues as it provided a touch that aligns with the overall plot. Glints of humor have been dropped in throughout the book and made it an absolute page-turner. Though Mathew and Laci's unexpressed love was sometimes frustrating, it was also powerful and helped me connect with their romance. Leah Busboom has beautifully expressed the emotions and made the story painfully beautiful. Also, the fact that Laci adapts to her surroundings and is eager to learn how to work through the chores is fascinating as it shows that she won't live as a burden. All-inclusive, Forever You is a perfect blend of historical and contemporary romance. It embarks on a glorious journey and keeps the reader's curiosity piqued. I would definitely recommend it to readers who love emotional romance novels and are fascinated by time travel stories.
The Winding
Time Corrector Series Book 1
Avi Datta
2022 Honorable Mention
324 Pages
Check current price
Fiction - Time Travel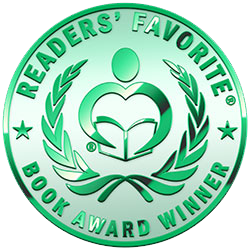 Reviewed by Keith Mbuya for Readers' Favorite

One can only take so many blows from life and Professor Vincent Abajian, the Director of the Center of Inventive Studies, knew this better than anyone. It was in the late fall of 1991 when it happened. A young Vincent listened to his headmaster, Mr. Kruger, as he explained that Akane Egami, Vincent's best friend and the only family he knew, had been consumed by time turbulence. It was on this same day that Vincent knew he had supernatural abilities. Close to three decades later, still crippled with the pain from the uncertainty of ever seeing his best friend, Vincent loses his wife Elise to an alleged plane crash. Perhaps fate had sworn to forever take away the people Vincent loved, and that would explain a lot since he had been an orphan from a very young age. However, Vincent finds love in his research center's newest employee Emika Amari, and cannot help but notice how alike Emika is to Akane. Could Emika be Akane? Vincent meets Mr. Philip Nardin, a tech enthusiast who is experienced in time turbulence. How will Nardin's knowledge of time travel affect Vincent and Emika? Or perhaps, how do Vincent's special abilities affect his and Emika's lives? Find out more about Vincent and Emika in Avi Datta's The Winding.

Do you love engaging your mind in an intellectually stimulating read? A story that pleasantly teases your ability to grasp and perceive information with every flip of the page? A story that is packed with adventure and amazing action? Are you a science fiction enthusiast? You definitely don't want to miss out on Avi Datta's The Winding if your answer is yes. I cannot applaud Avi Datta's work enough in this book. The Winding is a masterpiece, so far the best science fiction book I've ever read. With a gripping and engrossing plot, Avi Datta adopts a complex style of writing, presenting his thoughts and ideas through random flashbacks and digging back and forth into the story. I loved how this worked in progressing the storyline and exposing Avi Datta's ingenious plot. His long and twisted sentences are appropriately loaded with a great choice of vocabulary. This served to expand my knowledge in the main themes of the book which are technology, science, and legal affairs. I met wonderfully developed characters in The Winding. Vincent, the protagonist, was my best character. His genius mind was among the things I loved most about him. Avi Datta gives very clear and vivid depictions of his scenes and characters. Reading The Winding felt like watching a great movie. He accompanied this with a great sense of humor and I just loved it. It only gets better because The Winding is the first installment in Avi Datta's The Corrector series. I can't wait to experience more of Avi Datta's work. He is undoubtedly a very gifted author. The Winding is a magnificent piece of work.
In Her Dreams
Joanna Reeder
2022 Finalist
272 Pages
Check current price
Fiction - Time Travel
Reviewed by Trudi LoPreto for Readers' Favorite

In Her Dreams by Joanna Reeder is a time travel story with a new twist. Emily, a teenager living a normal high school life, travels back in time but never really leaves her bedroom. She visits the past at night in her dreams. Emily's travels connect her with people as she shares their worst moments, their best moments, and very often their deaths. In some cases, she does something that changes the outcome and affects the future. When she begins traveling back one hundred years and entering the life of Lucy, Emily finds herself more involved than at any other time. There she meets Andrew and, as hard as she tries not to, she falls in love with him. Back in her waking hours, she has found a new boyfriend, Duncan, and she cannot help but compare him to Andrew. Are there ties between the two, and why does she keep going back in time to become one with Lucy?

In Her Dreams will take you on a time travel trip like no other book you have read. The twists and turns that this journey takes each night are both happy and heartbreaking. The characters are realistic and the plot shifts back and forth from the present day to the past in a seamless and logical process. Joanna Reeder has made Emily's travels seem possible and, as the reader, you are on a roller coaster ride with her each night. I recommend this book for both young and old and it is a must-read for time travel genre fans. It offers a new and refreshing look with a totally different pattern.
Contact Author -