Maya Moves to a New Country
Pearl Gifty Alimo
2023 Finalist
42 Pages
Check current price
Children - Adventure
Reviewed by Bryone Peters for Readers' Favorite

Maya Moves to a New Country by Pearl Gifty Alimo is a story about remaining optimistic when things change. Maya is apprehensive about moving to Japan, her new country. However, she finds ways to alleviate her fears. The book contains beautifully detailed pictures that show how Maya feels. Her journey starts with the news that she and her family are moving. Maya gets support from her parents and her class teacher. As she learns, she becomes more confident, and her anxiety changes to excitement, contentedness, and then amazement. There are many fun things to see and experience in Japan. She discovers the Japanese language and new places. The ending shows how well Maya has settled into her new home.

Pearl Gifty Alimo has provided a powerful resource. It teaches us about maintaining positive viewpoints at a potentially challenging time. I loved the way the illustrations show the anxiety on Maya's young face so vividly, while the corresponding captions capture the moment perfectly. The large and small text is perfect for expressing emotions to young readers. There are plenty of double spreads that younger children will especially enjoy. The dialogue is suitable for adults and children, making it an enjoyable read for more than one occasion. Maya Moves to a New Country by Pearl Gifty Alimo is a worthwhile book to keep handy. The book aims to help young children whose families are in the military, although the message is universal and encourages readers to look for the best in anything.

Pack of the Lost
The Uninviting Forest
Nikita Kapoor
2023 Honorable Mention
179 Pages
Check current price
Children - Adventure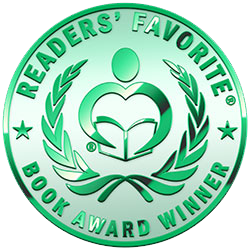 Reviewed by Liz Konkel for Readers' Favorite

The Uninviting Forest by Nikita Kapoor is the first book in the Pack of the Lost series. Living within a small, crooked mountain is a pack of majestic wolves facing the collapse of the cave they call home. The loss of their home separates the pack with two of them - Daffodil and Jasper - becoming lost in the dangerous forest. The two wolves are determined to stay together but when the forest separates them, they embark on adventures that bring them up against many dangers and even shocking betrayals from those they once trusted. As they work to survive the dangers of the forest, they make a surprising discovery when they find a mysterious amulet that connects to their ancestors and Daffodil faces inner darkness.

The dangerous forest is the setting with many dangers that serve as obstacles for the two wolves to overcome. Perseverance is an important theme within their journey in how each wolf keeps moving forward, regardless of the threats they face. A central element in their journey is the concept of starting over. Daffodil is slowly learning responsibility and what a leader does, but this lesson comes with an internal conflict as she's facing a growing darkness within.

A poignant undertone is incorporated into the story in the phrasing of dialogue such as waiting for the leaders that await us and letting your worries become raindrops that fall away. Magic is underneath the journey, starting with the discovery of an amulet that connects them to their ancestors which in turn connects them to their past. Nikita Kapoor's style is poetic in how the perspectives of these animals are captured and create a story that is appealing to all ages. The writing is stunning with visuals that capture the reality the wolves are facing. The Uninviting Forest comes to life with beautiful writing that weaves a story about facing inner darkness, survival, leadership, betrayal, and strength.
Find Me In Time
Meeting Columbus
L.T. Caton
2023 Bronze Medal
97 Pages
Check current price
Children - Adventure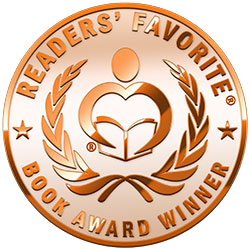 Reviewed by Amy Raines for Readers' Favorite

Find Me In Time: Meeting Columbus by L.T. Caton starts with a harmless game of hide-and-seek that turns into a magical time for young kids, discovering something so amazing as a tree house that hides cool tricks to encourage kids to create their adventures. With a magical tree to ride through time in, the possibilities of discovery are nearly endless. But there's no telling where they will wind up or who they will meet on their journeys. Can they time-travel in this strange tree? Is the time-traveling tree real, imaginary, or something magical? Where should they go? What if something goes wrong? How will they get back?

Find Me In Time is a wildly entertaining story that will keep kids paying attention to every page as they tour history in a brand-new way. The young group of kids traveling in the tree house learns so much more than what a specific place in time looked like. You will be encouraged to learn more about history, like the children in the story. L.T. Caton is either a history buff or has spent some serious time researching the places, times, and history that happen in each location. The story flows smoothly from beginning to end as we are transported through time with the kids while holding on tight for whatever adventure Caton has planned in the following chapters. I highly recommend it to those who are adventurous or who enjoy history. I hope to see many more stories like this in the future.
Unicorn for a Day
Golan Vaknin, Margaret Breen (Illustrator)
2023 Silver Medal
32 Pages
Check current price
Children - Adventure
Reviewed by Emily-Jane Hills Orford for Readers' Favorite

Do you believe in unicorns and dragons and magical creatures? What would life be like if we didn't believe? That's what imagination is for – to create these mythical creatures in our minds and enjoy extraordinary adventures. That's what happened to Abigail and her dad in Unicorn for a Day by Golan Vaknin. A walk home from school took them to a toy store where Abigail finds a magic umbrella that she must have. The umbrella appears to be taking them on a grand adventure when a small white dog rushes past and leads them into the magical forest. At least, it appears magical. Abigail believes she is a unicorn and her dad is her knight and the little white dog is a baby dragon that has injured itself. Dad, the knight, heals the dog's injured paw and helps Abigail and the dog finish their adventure, find the dog's owner, and make their way home. But the adventure isn't over yet. The storm has ended and what do you think etched a ribbon of multiple colors across the sky? Isn't imagination wonderful?

Golan Vaknin's picture book Unicorn for a Day is a fun-tastic adventure full of magic and plenty of imagination. Told in simple language with lots of dialogue, this story will appeal to early readers as they can read along easily. Margaret Breen's bright, bold, colorful illustrations add to the story and help move the plot forward. Each picture has so much detail that young readers will want to spend time studying everything they see. The story is full of fantasy mixed with reality and highlights the fond relationship between a little girl and her father. It promotes the importance of spending time with children and nurturing the love of reading with regular storytime together and enjoying the power of imagination.

Aboard the Time Line
Bastian Gregory
2023 Gold Medal
162 Pages
Check current price
Children - Adventure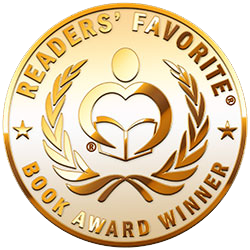 Reviewed by Diana Lopez for Readers' Favorite

Aboard the Time Line by Bastian Gregory concerns Pete, a young boy who begins his adventures in the classroom. At first, he felt so bored that he believed time was standing still. When he discovered that everything had indeed stopped, he decided to investigate. This was the beginning of a series of fantastic events. He met a dinosaur named Reginald Raptor, and together they embarked on a journey through the Time Line, but with a difference. It was an ancient railway system that made it possible to travel between various locations and across timelines, so they could visit places like ancient Greece or Victorian London. Along the way, Pete made new friends whom he helped as he attempted to resolve his situation. He must also confront the fearsome demons of a world he is just getting to know.

Aboard the Time Line is a fantasy with many historical references. Young readers will be entertained and find the story educational. Bastian Gregory has a creative mind, describing settings in detail as well as all kinds of different creatures. I admired Pete because he represents the virtue of friendship. Even when he is concerned that he can't solve a problem, he does everything he can to help others and never gives up. He moves from one adventure to another, providing fascinating reading. In some parts, the events seem to flow too quickly, but the story remains easy to follow. The book has simple but imaginative illustrations that help you participate in a journey where everything is possible.

Ready, Steady SAIL!
J C Perry
2022 Finalist
40 Pages
Check current price
Children - Adventure
Reviewed by Philip Van Heusen for Readers' Favorite

Hedgehog has made plans to take a sailing trip to three islands. He is busy loading supplies on his vessel when Squirrel overhears his plans. Hedgehog had planned a relaxing trip, but Squirrel finds that boring, so he challenges Hedgehog to a race to the three islands and back. Away Squirrel speeds as Hedgehog takes his time and relaxes. While Squirrel wants to win the race, Hedgehog decides he would rather enjoy the trip as he had intended. Tasting the local food and enjoying the local entertainment meant Hedgehog had a great time. Unfortunately, Squirrel tries to get as far ahead as possible and falls asleep. You will have to read Ready, Steady Sail! by J. C. Perry to find out how Hedgehog saves the day. The race was not crucial to Hedgehog, but friendship was. Friendship is not a competition, but it is one of the most essential things in the world.

Some people forget there is joy in the journey. My wife had to teach me to slow down and enjoy the trip. Some of us think the destination is the critical object. Hedgehog knows how to enjoy the journey. Squirrel is more focused on the goal. Hedgehog has a lot to teach Squirrel through their experience in what Squirrel insisted became a race. Hedgehog took his time and enjoyed the journey. Through a fortunate accident (yes, I said fortunate), Squirrel learns what is important. Life is not about who is fastest, most prosperous, or prettiest. In Ready, Steady Sail! by J C Perry, children will learn that life is about friendship, love, and acceptance. Take time to read this book to and with your children while teaching them the importance of loving others. If you destroy others in your attempt to win, you gain a hollow victory. True victory is working together in acceptance and harmony.
Eudora Space Kid
The Great Engine Room Takeover
David Horn
2022 Finalist
96 Pages
Check current price
Children - Adventure
Reviewed by Lois Henderson for Readers' Favorite

Eudora Space Kid: The Great Engine Room Takeover, written by David Horn and illustrated by Talitha Shipman, is a supersonically exciting sci-fi adventure for early readers, set in outer space on the AstroLiner Athena. Especially geared toward elementary school readers who are addicted to dreaming about outer space adventures, the book should appeal to youngsters from a wide range of cultures, as the beings who populate the AstroLiner world, though largely human in emotion, are anything but so in appearance. Eudora, who narrates this adventure, and her sister, Molly, are human kids who were adopted by Wilma Jenkins, a member of a lovable dog-like species named Pox, with "the softest fur of any mom" that Eudora knows, and Max Jenkins, who is a member of an octopus-like species from the planet Pow. Despite their outward features, both parents are human both in heart and mind, and such endearing souls that any young person should feel drawn to them from the very first pages, making the outer reaches of space an extremely welcoming place.

In David Horn's Eudora Space Kid: The Great Engine Room Takeover, the central heroine, Eudora, makes an outstanding female role model for any young child. With her math and science expertise, she truly is a whizz kid, who is forever trying to prove her worth to those around her. This inevitably lands her in hot water, whereupon she is sent to the brig (jail). Ironically this is actually her home as her mom, who is a lieutenant commander in the Astrofleet, runs the brig on the Athena. Many young girls reading the work will find it especially thrilling when Eudora sets out to prove herself, with her abundant supply of enterprise and sheer gusto for life. An exciting read that is quite different to the majority of early readers that one comes across, Eudora Space Kid: The Great Engine Room Takeover is bound to win the hearts and minds of a new generation of readers, and we can only be pleased that this book is intended as the first in a series of similar works - bring on the rest!
Four Bears in a Box
Back to the Beach
Dreama Denver
2022 Honorable Mention
32 Pages
Check current price
Children - Adventure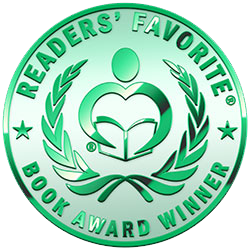 Reviewed by Emily-Jane Hills Orford for Readers' Favorite

"We might be different, but that's what makes our friendship so exciting. We can learn from each other." Clyde's words are so true and introduce readers to Four Bears in a Box: Back to the Beach by Dreama Denver. He's the oldest of four bears; the others, Sadie, Dee, and Boo, love to join Clyde on adventures. They've just woken up from their long winter's nap – it's called hibernation. Now they're raring to explore some more in their magical box. This time they're headed back to the beach on the island where the kind man in the red shirt lived. Instead of finding Giggle-in (that's what the other critters on the island call him), they meet new friends: King Crab and Lovey Turtle. It's a learning adventure, one that's full of imagination, diversification, and empathy.

Dreama Denver's picture book, Four Bears in a Box: Back to the Beach, is full of fun and imagination – just what you want in a read-along bedtime story. The language is simple, so young readers can learn to follow it. The plot follows the four bears' journey back to the beach and the new friends they meet. The dialogue is entertaining and engaging and the illustrations are superb. There are some tender, touching moments as the four young bears interact with each other and their new friends. They learn from one another, just as young readers will also learn from this story. Although this is not an environmental story, there is some suggestion of the need to care for our planet as King Crab explains the purpose of his front legs (or pincers): "I can free them [his sea friends] from plastic and other floating dangers." A clever insert on the dangers of single-use plastics. This is a delightful little story full of imaginary fantastical adventures.
Brandon Goes to Hong Kong - Xiānggǎng (香港)
Eugenia Chu
2022 Bronze Medal
90 Pages
Check current price
Children - Adventure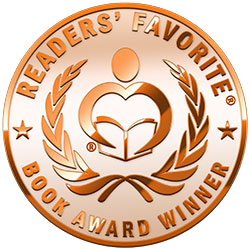 Reviewed by Bruce Arrington for Readers' Favorite

Brandon Goes to Hong Kong - Xiānggǎng (香港), by Eugenia Chu, is an 80-page adventure-filled children's story starring Brandon and his family who travel to Hong Kong where lots of fun and adventure await. This American-Chinese family is from the States, and they visit relatives in China and travel to different places and learn about China's wonderful culture. This is the third book I've read by Chu and it is by far my favorite. Her writing skills continue to improve with each book she writes, and this one was hard to put down. She mixes the exciting sights that China has to offer, along with a bit of mystery that Brandon is determined to solve. He loves dragons and it seems like they are showing up when he least expects them. Can he solve the mystery before his family has to leave for home?

For me, the most important message that Eugenia Chu gives is one that transcends the daily news bites we receive through the media on a constant basis. We are often given a slanted view of other countries, often based on the political ties or conflicts that exist between nations. And unfortunately, often that is all people are able to process. On the other hand, this book provides a safe passageway to another country, filled with kind people who don't have strong political motivations that try to influence one against the other. The people are just people, plain and simple. Chu's ability to bring this to the reader is outstanding, and the positive characters she creates make Brandon Goes to Hong Kong - Xiānggǎng (香港) a shining star and clear winner for readers of all ages. Highly recommended.
The Chocolate Clouds
A magical journey through a world of chocolate, sweets and all kinds of delicious food.
Marc Remus
2022 Silver Medal
242 Pages
Check current price
Children - Adventure
Reviewed by Amy Louise Hill for Readers' Favorite

One day in the Gingerbread mansion, a young boy named Henry wakes up to find something horrible has happened; the chocolate clouds have vanished. This causes panic within his family's empire and sparks fear among the workers. Luckily, Henry notices something that his mother failed to see; a trail of chocolate! Henry tries and tries to show his mother, but as always, she ignores him. So with everything on the line, Henry makes the decision to find the chocolate clouds himself, along with the help of his cat Tiger, who can lend his keen sense of smell. Will Henry manage to track down the chocolate clouds and restore what his town has lost? And will Henry be the same boy he once was? Find out in this highly entertaining book, The Chocolate Clouds by Marc Remus.

The Chocolate Clouds was a joy to read. The storyline is engaging and leaves you wanting more. It is written flawlessly and keeps you riveted to every page. Not only is this book fun to read, but it is also educational because it shows what can happen when you eat too many sugary foods. I feel this book will prove to be extremely useful when teaching children about the importance of eating healthily as it shows the benefits through the character of Henry. I loved the illustrations as they are a perfect fit for the book and help bring the characters alive, as well as visually show what eating healthily can do. A lot of thought and effort has gone into The Chocolate Clouds and it is now one of my favorite children's books that I've had the pleasure to read. I urge anyone with or without children to buy a copy, because either way, you will enjoy this wonderful story. Good luck, Marc Remus. I hope to read more of your stories in the future.
Contact Author -