City of Storms
Nightmarked Book 1
Kat Ross
2022 Gold Medal
504 Pages
Check current price
Fiction - Magic/Wizardry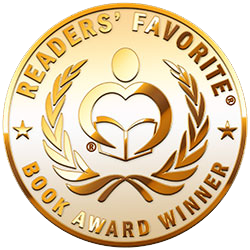 Reviewed by K.C. Finn for Readers' Favorite

City of Storms is a work of fiction in the fantasy adventure subgenre and was penned by author Kat Ross. As the opening novel to the Nightmarked series, the work is suitable for the mature reading audience due to mild sexual scenes and some explicit language. In this fascinating high-concept fantasy dystopian drama, we find ourselves under the rule of the Via Sancta, who have found a way to suppress the darkest urges of mankind by making Marks on people's skin. But some of those Marks are inverting, turning their owners mad with rage, greed, and hate, and it's up to protagonist and priest Alexei Bryce to hunt them down.

There was so much story to devour in City of Storms, and I loved every second of author Kat Ross's intense worldbuilding. Ross has crafted a masterpiece of magical fantasy which mixes its unique concepts into the darkest psychology of the human mind and its most base physical desires and emotions. Alexei and Kasia make for an exciting duo at the center of the plot, with sharp dialogue and interesting backstories that give them layers of light and shade. For me, Malach and his enormous corruptive influence was a stellar piece of creativity, one which cast a long shadow of despair, desire, damnation, and danger over the novel and kept the suspense amped up throughout. Combine this with the ambiance and atmosphere of the language used to bring each scene and character to life, and what you get is a perfectly formed fantasy adventure with action, excitement, and darkness in all the right places. Overall, I would highly recommend City of Storms to fantasy fans everywhere as an unmissable and original read.
The Blood of the Lion
The Vorelian Saga
C. D. McKenna
2022 Silver Medal
499 Pages
Check current price
Fiction - Magic/Wizardry
Reviewed by Asher Syed for Readers' Favorite

The Blood of the Lion by C. D. McKenna is an epic fantasy and the first book in The Vorelian Saga. McKenna gives us three distinct point of view characters all in different stages of a journey that we will likely see converge at some point in future books. The introductions are made in the same way the novel is written, solidly interspersed with enough information to craft a good scene but not so much that we lose sight of the other two characters. The first is a king named Morei or, as bad luck would have it, the "Demon King". He is desperate to do right by his people, and has the fantastical power of moving energy, but is lonely and hamstrung by what he is and is not able to do. Dragon riders have been non-existent for centuries until Cyrus and his dragon Sozar burst onto the scene, with mixed but mostly hostile reactions, so they stay in the mountains. Not the mountain range with a history I might choose but, I don't ride dragons. There they remain until Cyrus is ready and better equipped to understand why he's the only dragon rider. Between these two males is Syra, who is in possession of a blade called the Demon Killer and has a price on her head. She's never more than a heartbeat away from peril but is in the company of two guardians bound to her security.

The Blood of the Lion is an extremely involved read that requires more than the usual commitment that a fantasy novel might, given the promise of a protracted series. C.D. McKenna didn't call it a saga for kicks, I'll tell you that. The character I thought I would like the least is the one I liked the most. Poor Morei might be one of the most misunderstood kings I've come across in recent fantasy. He's got some stability issues but not in the "off-with-their-head" sense, and he is, fundamentally, a good king with great potential but a crappy hand was dealt to him, and other players are definitely cheating. Syra is awesome and as a girl-dad reader, a firebrand of a female protagonist is non-negotiable to me. She's strong and valiant and flawed and brave and all-round awesome in the handling of the Demon Killer she has guardianship over, for better or worse [or way worse]. The bond between Cyrus and Sozar transcends lovey-devoted-pet territory and is a hybrid empathic-telepathic mix. It will take readers more than a few minutes to find themselves engrossed in the novel because the start is what can be best described as a long beginning. World-building is tricky and complex and authors need to be given the time to lay the foundation for us. McKenna executes this well and once a reader is in, they are in. Overall, this is a fantastic entry into a fantasy series that will undoubtedly garner legions of fans. Very highly recommended.
Scion of Lightning
The Stormcrafter Chronicles Book 1
J.T. Moy
2022 Bronze Medal
418 Pages
Check current price
Fiction - Magic/Wizardry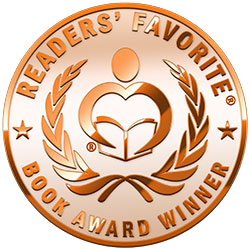 Reviewed by K.J. Simmill for Readers' Favorite

In J.T. Moy's Scion of Lightning, Jaks was a failure. With his conscription coming to an end, he hoped to follow in his big sister's footsteps, to be something, be someone. But he was useless, detested, worthless. Even his own father had disowned him, although perhaps that had more to do with the fact the man was a monster more than Jaks' failings. When a comet fell from the sky and he stood watch over a young woman, he thought he'd finally do something worthwhile, only they were more interested in labeling her a spy than the truth and leaving him to failure and embarrassment. He vows to find her, but first, he needs to get his own affairs in order. He had all but failed his conscription and not a person wants him. A penniless beggar seems to be the fate awaiting him until Fate deals him a surprising hand. Yet little does he know Fate is also pulling him toward something else, something that affects the fate of all.

The world-building in J.T. Moy's Scion of Lightning is rich and vibrant, and as a reader, you are pulled into a world of strife and magic. Lands are at odds with each other, unaware of the threats that encroach from places they least expect, and unaware of the true nature of those once seen as heroes. I enjoyed the fullness of the world, from the descriptions of places that made me feel I was there, beside the characters, to the small touches that give insight into the justice system, views, and lifestyle of those in this land. The characters are unique. I loved how Jaks is flawed; not the archetypal cookie-cutter character, but a fearful boy with a troubled past working hard against adversity, bullying, and his own mental blocks. A gripping and involved read, with a real sense of dread and looming danger, that you won't want to put down. It will leave you wanting the next book. Action, danger, relationships, and mystery, this book has it all wrapped in the perfect fantasy package. On a side note, I have to confess I really loved the old-school book cover. It really adds to the charm of a perfectly presented fantasy.
The Wand
The Madigan Chronicles Book 3
Marieke Lexmond
2022 Honorable Mention
304 Pages
Check current price
Fiction - Magic/Wizardry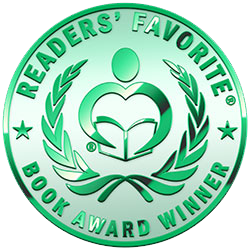 Reviewed by Liz Konkel for Readers' Favorite

The Wand by Marieke Lexmond is book three of The Madigan Chronicles. The drama around this magical family unfolds with more chaos that includes love potions, fairies, agendas, and fracturing relationships. It's time to choose the next Guardian of the Wand of Wisdom and Tara has already made her choice but circumstances that unfold could change her decision. Ceri thought she had the ideal life with her husband and children but Fairy and her role as Keeper of the Land keep drawing her back and pulling her from what it means to be human. The decision she makes for her future could unravel the life she has and divide her family while allowing her to start a new life, which pushes her daughter away and into the trust of Queen Mab. She's not the only member of the family facing a turning point. Maeve must face the trauma from her past in order to embrace her future while her twin sister faces her guilt for leaving years ago and her decision to take on significant responsibility. Meanwhile, Lucy has her own problems when she reaches out to her son Set for help, which puts a plan into motion that will have devastating repercussions that coincide with her grandson's search for his place in the family.

The story weaves between the perspectives of various members of this family and the drama that enters their lives primarily through the magical elements. The family drama reflects the dynamics of a real family with butting heads, divorce, affairs, and miscommunication, though with the added mix of fairies, love potions, and magic. Each family member has their own journey that coincides and draws them together as they must rely on each other for support, love, and help. These relationships also drive a majority of the drama that moves the story forward. The choice of the next Guardian of the Wand of Wisdom simmers in the background of the story and the striving to obtain power. Stunning tarot cards are incorporated throughout with vivid images that feature a variety of animals. These provide backdrops to the story with the meaning of the cards providing a foreshadowing of how each section unfolds. Several locations are seen throughout as the story weaves between the characters and uses the locations as poignant elements in their lives such as Fairy, New Orleans (the family shop, Under the Witches Hat), Nevada Desert, Big Sur, and the Astral Plane. These create a background to a story that dips between a human world and a fairy one with magical elements blended into both. The Wand by Marieke Lexmond is a family drama with a variety of voices that explore self-discovery, empowerment, growth, magic, and relationships.
The Magicians of Ysavar
Z.B. Lee
2022 Finalist
178 Pages
Check current price
Fiction - Magic/Wizardry
Reviewed by Liz Konkel for Readers' Favorite

The Magicians of Ysavar by Z.B. Lee is the first book in a new series. Johan Finley has always dreamed of being a Guardian for Center City. It's all he's ever wanted. But his inability to work with others costs him everything he had been working toward. His life is flipped upside down when a strange man arrives at his door claiming to be a halfling, that magic exists, and Johan is one of the Called. It gets crazier when Johan is drawn into the Order of Ysavar where he trains to learn magic and embarks on an adventure to retrieve a sword called Blazer now in the hands of the evil Zebub, who has sinister plans in store. His failure to become a Guardian transforms him into the hero he always dreamed of being.

At its heart, this is a story about growth which is seen through how Johan goes from a lone wolf into a hero working with a team. Z.B. Lee weaves a tale with a rich history that dips into a time when all creatures once banded together until too many rivalries caused strife that drove them apart and created the world that Johan lives in. Studying with Pius and Arlo teaches Johan about what it means to be Called and how he needs to answer that call through his whole being, not just words and deeds. His fantastical journey allows him to find other layers to heroism that involve patience, magic, and learning to work with others. His journey is more than a quest. It's about allowing Johan to become a hero by learning to trust something else in himself through the belief of those in the Order that sees more in him and what he's capable of. Magical elements are woven throughout that open Johan's world from an intense focus on becoming a Guardian to epic adventures that involve Redkaps, gnomes, goblins, and the fight of good versus evil. The Magicians of Ysavar is a lighthearted adventure aimed at all ages that has action, magic, and humor that delivers a coming-of-age journey about a hero.
Overworld
Dragon Mage Saga Book 1
Rohan M. Vider
2021 Gold Medal
437 Pages
Check current price
Fiction - Magic/Wizardry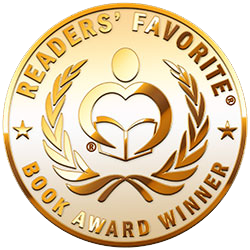 Reviewed by Rabia Tanveer for Readers' Favorite

Overworld is the first novel in the Dragon Mage Saga by Rohan M. Vider. Earth is invaded, and life as we know it is about to be destroyed. When the aliens invade Earth, Jamie thinks the end is near. They open portals to the Overworld where gifted people like Jamie are taken, but not before Jamie is tested through challenging trials. While survival is on the top of his list, his main focus is on ensuring that his loved ones survive this invasion and safely reach the Overworld. However, the trials are complex, and the Overworld is brutal. Jamie will have to make sacrifices that he may not be willing to make. Will he succeed? Or will he lose it all?

Magical realism is intense in this story, and perhaps Rohan M. Vider is the first contemporary author to nail it, in my opinion. I am amazed by how detailed and realistic the story is. The world-building is strong, and so is the background building. Jamie is a strong protagonist who has the will and the drive to only look at the future. He keeps the past in his heart, and he does whatever it takes to reach his goals. Honestly, this novel was so much better than any other "end of the world" or "alien invasion" stories. The pace is perfect, the characters are interesting, and the story is beautifully crafted. There are no loopholes in the plot. Jamie is a real character with real emotions and flaws, and I honestly got an adrenaline rush while reading the fast-paced action. It is beyond entertaining. I felt like I was part of the story.
Endangered Spells
S. R. Mallery, Witches Coven
2021 Silver Medal
176 Pages
Check current price
Fiction - Magic/Wizardry
Reviewed by Stephen Fisher for Readers' Favorite

Endangered Spells by S.R. Mallery is a well-written story that begins with Gillian Goode driving in her car, thinking about the argument with her sister Carly the night before. Her car is nearly run off the road by a familiar-looking car. She recognizes who owns the vehicle and realizes that it is her old friend Rebecca Newel from high school. After a brief search for where the car went, she drove to the police station to report it. Two detectives take the case. Gillian returns to her home in Connecticut where her family of witches migrated after leaving their coven in New Orleans behind. Even though Gillian is a witch, she does not actively practice her spells as much as her sister and mother. Once the investigation gets underway, a date with the handsome detective Nate Meeks materializes.

S.R. Mallery does an excellent job in paying attention to the details of the spell casting as well as her sister's snide remarks regarding Gillian's talking pet cockatoo, Joselyn. There is rivalry within their coven, and Gillian seems to lack any real dedication to her gifts. The author's writing style is impeccable, and I got a big kick out of her numbered notations with the definitions of words and phrases, just in case readers' vocabulary might not include them. I was tickled by the definitions and explanations. All in all, I found Endangered Spells a well-crafted, tastefully written story with a surprise ending that left me wanting more. S.R. Mallery gave it the wow factor. Encore!
Magic Unfurled
Book One of the Interdimensional Magic Series
M.L. Ryan
2021 Bronze Medal
275 Pages
Check current price
Fiction - Magic/Wizardry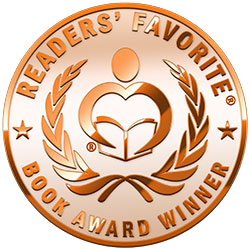 Reviewed by Tammy Ruggles for Readers' Favorite

Magic Unfurled by M.L. Ryan is a fascinating and entertaining urban fantasy novel. This is a world of the Haves and the Have Nots--those with magic powers who rule with an iron fist, and those with very few magic powers that are ruled by those warlords. This story centers around one of the Have Nots, named Kya, but that isn't the only disadvantage. The other is, she's a woman, but this is where the story gets even more interesting. From the time she was eleven years old, she's had to fend for herself, stealing food just to survive. Since women are on the lowest rung of the ladder in the land, she passes as a boy, and it works for her. When Kya is taken by a gang of warlords to their camp, she discovers that she has magic powers she didn't realize she had. And in this world, magic is power.

This book is full of drama, clever humor, and interesting characters, especially Kya. The award-winning M.L. Ryan has crafted a world and a plot that you'll love to lose yourself in, with charismatic Kya leading the way. The character of Kya is strong enough to lead you through chapters and storylines that enchant and impress. There is a good balance of action, drama, and humor, and the first-person POV makes the reader's relationship with Kya even more personal. I like that the story gets into the meat of things on the first few pages, and before you know it, you're deep into the plot. The author's worldbuilding skills are amazing, and the attention to detail adds so much texture and volume. I appreciate that Ryan doesn't talk down to her readers, and has an inviting, earnest style. There are some sex scenes that add energy to the story as well. By all means, grab Magic Unfurled by M.L. Ryan the first chance you get.
The Search for the King's Staff
A Song of Hope
Sophia Davidson
2021 Honorable Mention
294 Pages
Check current price
Fiction - Magic/Wizardry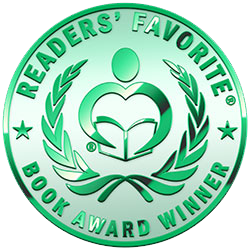 Reviewed by Liz Konkel for Readers' Favorite

A Song of Hope by Sophia Davidson is the first book in the Search for the King's Staff series. As a child, Cierra was gifted with a key and the knowledge that she has been chosen as the Keeper of the Key, which means one day it will be up to her to search for the King's Staff. That day arrives just before her coming of age ceremony which finds her life veering in a new direction as she embarks on the path to discovering her destiny. As darkness seeps through the Spirit Realm and grows closer to claiming everything she knows, Cierra is the only one that can find the staff and destroy the darkness. With the help of her cousin James, her tutor Windsong, temperamental dragons, and a mysterious stranger, Cierra sets off through a dangerous wilderness and must discover the strength of her power if she's to save them all.

Sophia Davidson weaves serious themes throughout though the tone remains light-hearted thanks to the genuine personality of Cierra and the way she sees the world. The writing is lovely with descriptions that paint vivid images, beautiful and action-filled, which transport you along with Cierra's emotional journey. The beginning finds Cierra preparing for her coming-of-age ceremony, which is a lovely way of introducing her journey into self-discovery, the depth of her powers, and becoming a hero. The adventure is full of action-packed moments, bandits, dragons, dangerous assassins, and unexpected allies which make for an exciting read for all ages. The other characters in Cierra's life play key roles in her journey with James and Windsong as her two greatest influences and who aid her along the way. Windsong is her tutor and mentor, serving as a father figure to them and who keeps them in line while providing a source of wisdom and understanding. James is her cousin but acts like a brother to her, with bickering and fighting while also supporting and building each other up. James is a great source of camaraderie and family as he stands by her and helps throughout her journey every step of the way. Davidson knocks it out of the park with The Search for the King's Staff which is a lovely debut about self-discovery, darkness, and finding the light.
Eyes Last Seen Dying
Colin J Adams
2021 Finalist
508 Pages
Check current price
Fiction - Magic/Wizardry
Reviewed by Jose Cornelio for Readers' Favorite

Eyes Last Seen Dying by Colin J. Adams is a book for anyone who enjoys action and clashes with swords and magic. The author creates beautiful, cinematic action in excellent prose and with unusual storytelling skills. The protagonist is Lena, a girl with spectacular skills with the sword, who is tricked by her own sensei into stealing one of the six stones holding back the dangerous Nithrain, a dark power capable of untold destruction. Now Lena is a hunted young woman and she must fight to stay alive and redeem herself. Surviving in Ithander is not easy, even for a woman with incredible skill with the sword. Follow this protagonist on a journey in a land where magic is commonplace and where legendary fighters abound. Can she protect herself and do the right thing before she is cut down?

Colin J. Adams' Eyes Last Seen Dying just made him one of my favorite storytellers in the fantasy genre. He has crafted an extremely bewitching tale with fascinating characters and a setting filled with more than magic. This is one of those books that I read and felt like I just woke up from an enchanting dream. The action is aplenty; the characters well-developed, and the conflict built to move the story forward through every page. This book contains the complexity that anyone will adore in a plot; it is what fantasy is for — transporting the reader to a world that is strange yet exciting. The sweeping and picturesque imagery the author conjures left me fascinated, and there is a level of emotional and mythical sophistication within this epic fantasy that sets it apart. Eyes Last Seen Dying is just gorgeous and enjoyable.
Contact Author -