First Date Stories
Women's Romantic and Ridiculous Midlife Adventures
Jodi Klein
2022 Gold Medal
185 Pages
Check current price
Non-Fiction - Anthology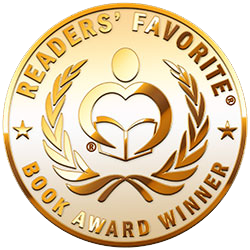 Reviewed by Jamie Michele for Readers' Favorite

First Date Stories: Women's Romantic and Ridiculous Midlife Adventures by Jodi Klein is a non-fiction collection of experiences aimed at cementing solidarity and reinforcing sisterhood from within the ranks of the post-forty dating scene. All told, there are nearly a dozen moments that Klein puts forward. These stories are told in vignettes, with each delving into a full first date and all it entails. Pre-date jitters, premonitions, and early expectations roll over into the slices of reality that are both good and bad, providing an unvarnished look into the meeting. The experience is then followed by "The Rest of the Story", which provides what occurred after the date ended. Finally, Klein plucks what can be learned from the featured story's heart and through the beauty of hindsight is able to provide "Dating Takeaway Tips" to encourage a better next time.

A dear, dear friend of mine in the over-fifty dating scene once told me that in this specific age bracket, the dating pool definitely has pee in it. First Date Stories gives the caliber of experiences that one hopes for when selecting a book written for a niche category of readers, but Jodi Klein pushes beyond this with moments that are written with pitch-perfect wit, even when the tales take a turn into the realm of drama that reads like fiction. My favorite is The Real Jim, where Ellen goes on a date with a man who feels the demands of his daily life inhibit his true nature...and once permission is given for him to let loose, he gets way too loose. There are others, such as The Day Trip and The Cringe, both of which delve into dating someone whom you've crossed paths with before, and the divergence of how those concluded so differently. I absolutely loved this book and wholly appreciate the contributions that Klein weaves into a fantastic anthology. Really well done.
Animal Prints on My Soul
Divas That Care Collection
Candace Gish
2022 Honorable Mention
155 Pages
Check current price
Non-Fiction - Anthology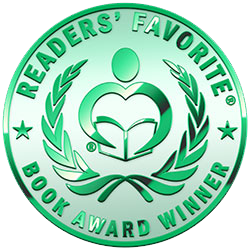 Reviewed by Emily-Jane Hills Orford for Readers' Favorite

"Animals have the amazing ability to be exactly what we need them to be." Many of us have had the pleasure of experiencing this special bond that can exist between an animal and ourselves. I know I have. We might think that we're saving the animal, perhaps a dog rescued from a shelter or off the streets. But, more often than not, it's the animal saving us. If you've had the fortune of having a pet (or larger animal like a horse) in your life, you've probably felt that loving pull that makes you hug the animal, causing such soothing results, relaxing the soul, so to speak. There are countless stories we can share of these special bonds, stories where a pet has helped its human heal, overcome grief and loss, or just be that much-needed best friend to love and cherish.

Candace Gish's book, Animal Prints on My Soul, is one of the Divas That Care Collection, stories about real-life bonds between humans and their special animal best friend forever. These stories will make you laugh, cry, perhaps even just ponder and reflect on the powers that bind two souls. The author has collected stories from other authors and organized them into a soulful, healing collection. The book is divided into sections, each ending with interactive guides, beginning with a collection of stories about healing, followed by a collection of stories titled Connection, stories that will just warm the heart as it discusses the many aspects of BFFs. The final section includes stories about love and loss, dealing with the heart, and the heartaches that often follow. This is a touching, compassionate collection, one that will warm the hearts of animal lovers everywhere.
The FIFO Wives' Tales
The good, the bad and the really ugly
Yasmin Walter
2022 Finalist
294 Pages
Check current price
Non-Fiction - Anthology
Reviewed by K.C. Finn for Readers' Favorite

The FIFO Wives' Tales is a work of non-fiction in the memoir and anthology subgenres. It is suitable for mature readers as it contains true stories featuring distressing content such as assault, harassment, and suicide to name a few, and was compiled by Yasmin Walter from the voices and experiences of many others. As the title suggests, the work focuses on the life stories of women in families where FIFO workers fly out to remote locations for weeks at a time, leaving their families behind. What results is a fascinating cross-section of human culture that shows how some bonds can be strengthened by these absences whilst others fall short and the divide causes irreparable damage.

As this is a subsection of working life to which I have never given much thought, I immediately found the stories within this non-fiction collection to be interesting and engaging, giving an accessible and easily imagined insight into what it's like to live the FIFO lifestyle. Many of the future, current, and ex-wives in these stories have multiple burdens to bear because of the nature of this high-risk and high-reward life, and the variety of coping mechanisms can be as shocking as they are uplifting. Yasmin Walter does a superb job in compiling the many voices and curating a narrative that flows from rough to smooth but keeps the common themes of perseverance and survival at the forefront. I would recommend The FIFO Wives' Tales whether you know about this lifestyle or not, as it is an education in solidarity, compassion, and making the best of what you've got.
I Love You More Than Coffee
Essays on Parenthood
Melissa Face
2021 Gold Medal
112 Pages
Check current price
Non-Fiction - Anthology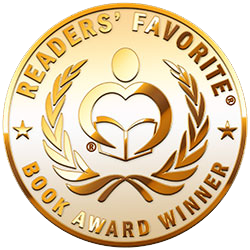 Reviewed by Susan Sewell for Readers' Favorite

A mother depicts the joys and trials she experienced in the first few years of motherhood in the poignant memoir I Love You More Than Coffee by Melissa Face. When Melissa and her husband saw the two pink lines on the pregnancy test stick, they were ecstatic. After running through the gamut of nausea and swollen ankles, Melissa and her husband's highly anticipated baby son came into the world. However, the beautiful fantasy she had created while waiting for his appearance didn't become a reality. Instead, their new life was utterly unlike anything she had anticipated, and she was too tired to change it. With the soiled diapers, the dirty bottles, and the smelly burp rags overtaking their home, compounded by the lack of sleep, Melissa's well-organized life takes a back seat. Their exquisite new baby, who she loves most dearly, is draining the life out of her. How does she cope? And most importantly, will she ever regain the momentum her life once held?

Nostalgic and endearing, I Love You More Than Coffee by Melissa Face is a delightful memoir of a woman's journey into motherhood. Well written, it is an enjoyable narrative that begins with her first pregnancy and travels through her second baby's addition to the family. Filled with charming and lovable baby quips and mishaps combined with her motherly common sense responses, it is a heart-warming story depicting the deep love of a mother. A beautiful tribute to motherhood, it realistically captures some of the not so easy moments that produce our most precious memories. Full of wisdom, charming anecdotes, and sensible ideas, it would make the perfect accompaniment to the newly pregnant mother's Bible, Heidi Murkoff's What to Expect When You're Expecting. New and not so new mothers will find this satirical introduction to motherhood enjoyable and delightfully entertaining.
Business Success Secrets
Entrepreneurial Thinking That Works
Tamara Nall, et al
2021 Silver Medal
254 Pages
Check current price
Non-Fiction - Anthology
Reviewed by Renee Guill for Readers' Favorite

Business Success Secrets: Entrepreneurial Thinking That Works by Tamara Nall, et al is a business book that talks about what it is like behind the scenes of an entrepreneurial business. They explain what each business is and give a link to their website if they have one. They ask the same questions of many business people to find out what they did with their business. Tamara Nall asks questions about how they started their business and what their mindset was like and how they dealt with disasters, such as the Coronavirus Lockdown.

I liked that Business Success Secrets by Tamara Nall interviewed many types of people. It showed that anyone can start a business, not just a certain type of person. I liked that she asked the same questions of all of them and got a lot of great answers in return. I liked that Tamara described what their business was and gave a link to it. My favorite question was the one about how they dealt with disasters like 9/11 or the Coronavirus Lockdown. I loved how they all told us how they started the business and why they started it. I thought it gave a lot of great advice on what to do, and what not to do as well. Not many people think of what not to do, so that was refreshing to see. It gives you a lot of hope and makes you realize that anyone can start a business, not just a college graduate or someone who is rich, for instance. If you are thinking of starting a business, then this is a definite must-read.
Voices From The Pandemic
Don Helin, Editor
2021 Bronze Medal
128 Pages
Check current price
Non-Fiction - Anthology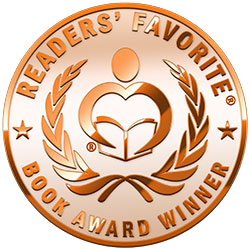 Reviewed by Randy B. Lichtman for Readers' Favorite

As I write this review in January 2021, we continue to experience the terrible circumstances brought to us by the pandemic, COVID-19. In spite of our individual differences, so many similarities are brought to light in the powerful anthology of memoir articles contained in Voices from the Pandemic, compiled by Headline Books and edited by Don Helin. The book contains a variety of authors with different professional backgrounds including health care professionals, entertainers, teachers, writers, administrators, and so many more. In addition, the writings of seven student authors who are currently experiencing school online in 6th grade are just as important, as these experiences will be memorable in their future educational experiences.

So many common experiences are here, such as working from home, entertainers not able to work, students and teachers working online, people unable to get simple grocery items such as toilet paper, health challenges, loneliness, experiencing and viewing the death of patients, and families not being able to be with their loved ones as they lose their lives from Covid-19. These are only a sample of the issues expressed so personally and sensitively throughout the book in diverse voices. They remind us that we are not alone and that others are going through some of the same challenges we are—and some are having very different ones. Together the book paints a tapestry of life in the Covid-19 world from different people, perceptions, professions, ages, and backgrounds. Many of the writers have published articles, short stories, and books while many are expressing their personal experiences to help themselves cope and understand their own situations in this collection of memoirs.

After the pandemic ends and life becomes more "normalized", these memoirs will become even more valuable as we look back and see what we lived through, how we survived, and how we have been impacted in a post-pandemic world. Pandemic history is still being written at the time of this publication. Voices from the Pandemic, compiled by Headline Books, and edited by Don Hein stands as a testimony to the courage of ordinary people as they survive one of the most challenging times in their lives. I continue to be very moved as I reflect on stories I read from this remarkable anthology. There are so many personal and sensitive stories that make this volume a monument to all who have lived through this extremely challenging time for all of us. An excellent book to remind us of how we are surviving during this unique time in our lives and the resilience that will bring us into the next stage of our lives.
Quitless
The Power of Persistence in Business and Life
Alinka Rutkowska, et al
2021 Honorable Mention
216 Pages
Check current price
Non-Fiction - Anthology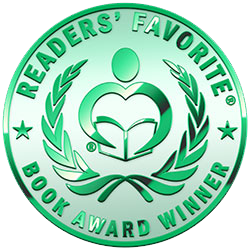 Reviewed by Cassie Widjaja for Readers' Favorite

Quitless: The Power of Persistence in Business and Life by Alinka Rutkowska and several other authors is unlike any other business book on the market. Rather than just giving routine advice, this book undeniably serves as a call to action and inspires budding entrepreneurs or even experienced CEOs to be persistent in their endeavors. Including several strategies for perseverance in the face of overwhelming odds, this book helps you to develop the correct mindset to achieve success both in your life and business. As it is founded on the stories of other wildly successful individuals, this book is reliable.

When I first read Quitless, I fell in love with how each section begins with bits and pieces of one of the authors' life stories. Not only does this serve to help the reader see how practical the advice is in real life, but I also found several new role models, such as Karl Shaikh. Alinka Rutkowska and the other authors do not shy away from difficult topics, such as cruel betrayal by a trusted partner or the never-ending comparison with your peers' lives. The advice given applies to anyone at any stage of their life; hence, this book is relatable. I also greatly appreciated how the authors directly call out several self-destructive habits that everyone experiences in their lives. For anyone looking for a book that will pull you off your sofa and push you to do something productive, this book is a must-read!
Ancient Sky Watchers & Mythic Themes
A Sky Lore Anthology
Julie Loar
2021 Finalist
352 Pages
Check current price
Non-Fiction - Anthology
Reviewed by Cassie Widjaja for Readers' Favorite

Ancient Sky Watchers & Mythic Themes by Julie Loar is an absolute must-read for those interested in astrology, astronomy, and mythology. Having studied metaphysics intensively for twenty-five years, Julie is widely regarded as an expert in her field. For two decades, Julie's insanely popular astrology column has appeared in the Atlantis Rising magazine. As the first in a two-volume anthology, this volume contains forty articles that originally appeared in issues of Atlantis Rising magazine from 2001 until 2019. Categorized by topic and not chronologically, these articles explore Greek gods, ancient civilizations, prophecies, zodiacs, the latest discoveries in astrophysics, and much more.

I have always loved learning about zodiac signs as I found it interesting to reflect on the similarities and differences between my personality and the archetype of my zodiac sign, Taurus. Hence, you can imagine my delight when I first came upon Ancient Sky Watchers & Mythic Themes. I fell in love with how well-researched the book is. Though I learned a lot about past events and myths, it never felt tedious, and I enjoyed reading this book. Julie Loar has done a remarkable job of explaining each topic clearly and concisely. Though each chapter discussed a different subject, the book came together as a cohesive whole. I also greatly appreciated the formatting of the novel, which made it easy to read. My favorite chapter had to be 'Children Of The Gods: Sky Gods And Human Destiny' because I was struck by how ironic it was that men would worship gods who were much so like themselves in all their flaws.
We Got This
Solo Mom Stories of Grit, Heart, and Humor
Marika Lindholm (Editor), Cheryl Dumesnil (Editor), Katherine Shonk (Editor), Domenica Ruta
2020 Gold Medal
352 Pages
Check current price
Non-Fiction - Anthology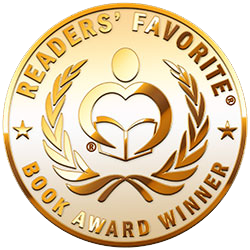 Reviewed by Alyssa Elmore for Readers' Favorite

Journey through the heartwarming, heartbreaking, and heart-healing stories of Solo Moms in the inspiring Solo Parenting book, We Got This (Solo Mom Stories of Grit, Heart, and Humor) edited by Marika Lindholm, Cheryl Dumesnil, Katherine Shonk, and Dominica Ruta. The term Solo Mom is, in itself, empowering. Being a single mom indicates that one's status is incomplete. Being a Solo Mom indicates that this momma can do it on her own without the help of a mate. While having another parent around is wonderful and can be quite beneficial, it isn't necessary, and sometimes can be detrimental to both mother and child. Follow the experiences of seventy-five women along the path of solo-parenting as they learn to face hardships, joys, and fears on their own, and as a community. Learn how to navigate divorce, death, and even dating, through humorous, if sometimes raw recounts, by actresses such as Amy Poehler and Evie Peck, best-selling novelists, Solo Moms, and Solo Mom advocates. Diverse and authentic, these stories serve to remind the Solo Mom to pause and forget about what everyone else thinks or says, and just enjoy being a mom.

Discover the joy of unconditional love and support through seventy-five stories in We Got This. This book, through a collection of stories, poems, and essays, shows the reader the good, the bad, the ugly, and the extraordinary beauty of being a Solo Mom. Yes, she struggles. But she can overcome whatever hardship she faces because she has a reason to struggle, to barely ever sleep, to stay up all night worrying; she's a mom and her kid(s) are worth every tear she sheds, every premature white hair, every internal battle she must fight. The best part, she doesn't have to go it alone. There is a whole community of Solo Moms that are ready to support and encourage each other, to teach each other how to fight for what is theirs and empower them to remember who they are and why they are fighting through exhaustion and paralyzing fear. As Solo Mom, I feel that this book is the perfect read for the Solo Mom swimming in the uncharted seas of parenting alone. If, as a mother, you feel lost, alone, or abandoned, this book is a must-read.
Inspired Wisdom Word Search
Yoga for the Brain
Cristina Smith
2020 Silver Medal
192 Pages
Check current price
Non-Fiction - Anthology
Reviewed by Bernardo Salcido III for Readers' Favorite

Inspired Wisdom Word Search: Yoga for the Brain by Cristina Smith and Rick Smith is a well thought out and implemented combination of inspiration and brain enhancement. Its design is simple - to provide relevant and helpful self-reflecting stories and pair that with a word search that has the reader finding keywords from the same story which precedes it. After reading, and then completing the word search, the reader reveals one more hidden message that sums up the entire section. This style, including various pictures, continues fluidly throughout in order to create this anthology. Additionally, the stories within draw upon experience from the perspective of a range of authors - ages 16 all the way up to 80 - and the stories provided come from a mix of topics including a letter from Santa to the deep science of epigenetics.

What Inspired Wisdom Word Search: Yoga for the Brain does, it does very well. The blend of puzzle and inspiration is a great combination of personal motivation and brain advancement through two distinct activities. The readings are well written and provide uplifting and spiritual support regardless of the topic. Cristina and Rick have selected excellent pieces of work that avoid repetition while still providing meaningful and personal content. Then, of course, there are the fun word search puzzles with the added bonus of increased brain function and providing mental peace. Coming from the Guinness Record Holder for greatest memory, the journey through the pages of Inspired Wisdom Word Search is more than an exercise in brain capacity; it is a pleasurable and rewarding journey into the reader's truest self.
Contact Author -