Tiny Blunders/Big Disasters
Thirty-Nine Tiny Mistakes That Changed the World Forever (Revised Edition)
Jared Knott
2021 Finalist
Kindle Edition
Check current price
Non-Fiction - Historical
Reviewed By Cassie Widjaja for Readers' Favorite

Tiny Blunders/Big Disasters by Jared Knott is a mind-blowing collection of stories centering around real-world examples of the butterfly effect phenomenon. From ancient times to current events, these thirty-nine stories focus on how overlooked, seemingly insignificant details differentiate whether a ship sinks or stays afloat, life or death. These events include how an unopened letter saved the American Cause in the Revolutionary War, how a lone hunter in the African bush precipitated the AIDS pandemic, and how a German pilot's small mistake saved Britain and changed the course of WWII. Offering an unparalleled look into the behind-the-scenes of history's most significant events, these well-researched, factual stories will keep you turning the pages far past your bedtime.

If you could take away only one thing from this book, it would be 'The devil is in the details.' Jared Knott's vivid descriptions and in-depth knowledge made Tiny Blunders/Big Disasters a truly worthwhile read. Instead of focusing on dates and places that more often than not blur into one, Jared Knott aims to humanize history by showing how a human's seemingly trivial mistake can change the course of a war. The pivotal figures in history no longer seemed like idols on a pedestal; instead, they appear like the strangers we pass by every day on our way to work. I loved how Jared Knott includes photos and artwork to illustrate his points and engage readers. The development of a tiny blunder into a colossal disaster is incredibly well-written and spares no details. Whether you are a history buff or just a casual reader, this book is a must-read!
All Present and Accounted For
The 1972 Alaska Grounding of the U.S. Coast Guard Jarvis and the Heroic Efforts that Saved the Ship
Steven J Craig
2021 Honorable Mention
Kindle Edition
Check current price
Non-Fiction - Historical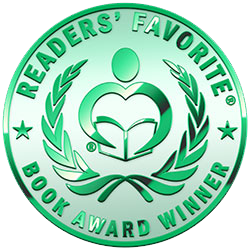 Reviewed By Tom Gauthier for Readers' Favorite

All Present And Accounted For is the saga of the Coast Guard Cutter Jarvis and the heroic efforts of its crew in the 1972 near loss of the ship and all hands. Steven J. Craig has crafted an excellent history of the Coast Guard, centered around a harrowing incident off the jagged volcanic cliffs of Akutan Island in the eastern Aleutian Islands in Alaska. Mountainous seas and gale force winds mixed with treacherous "williwaw" wind bursts recorded at over 70 knots have run the ship aground and holed her hull. Craig's minute-by-minute account of every aspect of the event is an edge-of-the-seat story of one of the few times in the history of the United States Coast Guard that an SOS/MAYDAY radio call would come from a Coast Guard vessel.

Captain Steven J. Craig's recounting of the 1972 near disaster for the Coast Guard Cutter Jarvis is masterfully written. Craig covers a wide swath of background for the ship, the crew members, and the Coast Guard itself. He has created textbook history in an action-adventure reflective of the best novels. But this is not fiction. It is annotated, documented history that is eminently readable by sailors and non-sailors alike. An academic piece wrapped in a riveting narrative of events, blending history, technology, human interest, and humor amidst a harrowing experience. Craig's detailed profiles of the individual sailors and their physical and psychological challenges amidst his overall narrative of the events produce an exceptional reading experience. As any sailor will recognize as a compliment, I offer Captain Craig a Bravo Zulu for All Present And Accounted For.
Separated Together
The Incredible True WWII Story of Soulmates Stranded an Ocean Apart (Holocaust Survivor True Stories WWII Book 7)
Kenneth P. Price Ph.D.
2021 Silver Medal
Kindle Edition
Check current price
Non-Fiction - Historical
Reviewed By Mamta Madhavan for Readers' Favorite

Separated Together: The Incredible True WWII Story Of Soulmates Stranded An Ocean Apart by Kenneth P. Price, PH.D. is a poignant memoir that chronicles the dramatic lives of Sonia and Abe during WWII, their adversities and hardships. The memoir looks at the intricacies and complexities of human relationships and throws light on how they survived the Holocaust and rebuilt their lives. The story is about how WWII breaks out when Abe was on a trip to America and Sonia was in Poland with their two children and had to deal with the Nazis. Theirs is a story of love, hope, resilience, strength, courage, and perseverance, and readers will be impressed by the way they made their life happen against all odds.

The story of Abe and Sonia is engaging and fascinating and sheds light on how they survived the challenges thrown at them despite being on separate continents and dealing with problems alone. Readers will find Abe and Sonia relatable as the author describes them and their personalities in detail, along with how their love story progressed. The memoir also throws light on the atrocities committed by Hitler on the Jews, planning the German attack on Poland, plans to extend Germany's borders and rule Poland, and how the war and the Holocaust affected all of them. The memoir is a fine blend of romance and history as it gives readers glimpses of WWII and the wonderful love story of Abe and Sonia where they survived being separated due to the war and how they managed to rebuild their lives.
Every Reason to Fail
The Unlikely Story of Miss Montana and the D-Day Squadron
Bryan Douglass
2021 Gold Medal
Kindle Edition
Check current price
Non-Fiction - Historical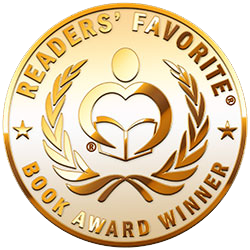 Reviewed By Cassie Widjaja for Readers' Favorite

Every Reason to Fail by Bryan Douglass is a mind-blowing, incredible non-fiction book centered around Miss Montana and the D-Day Squadron. Beginning with the creation of N24320 in 1944, this book tells of an exceptional military aircraft that was built too late to serve in World War II but eventually found purpose as part of a flying honor guard, invasion reenactor, and goodwill ambassador on the 75th anniversary of the D-Day invasion. Written by pilot Bryan Douglass, this story also details the progress made to restore the 75-year-old historic plane in time for the transatlantic journey of the D-Day Squadron's Mighty Fifteen. In a year, the underdog of the D-Day Squadron faced insurmountable odds, constant delays, and a shortage of nearly everything except the determination of its crew.

Aviation, history, suspense, adventure, and teamwork are only a few of the things that make up Every Reason to Fail. Bryan Douglass truly hit the ball out of the park with this incredibly well-written and extraordinary book. By providing pictures of the plane and the crew, my interest in the book was piqued, and I couldn't stop reading. I loved how Bryan focused on the people who made the journey of Miss Montana possible. Bryan was exceptional at covering only the relevant events, making this book fast-paced and action-packed. Not only did he include the enormous support from the people of Missoula, but he also successfully captured the spirit of the Miss Montana crew and the beloved plane. Despite not going to war in 1944, the plane had a long history as a smoke-jumping, firefighting, and backcountry cargo plane in the Rocky Mountains. Reading this book has made me realize that all things are possible if you're determined to work hard for them and refuse to give up despite the obstacles in your way.
The Soledad Children
The Fight to End Discriminatory IQ Tests
Marty Glick, Maurice Jourdane
2020 Honorable Mention
Kindle Edition
Check current price
Non-Fiction - Historical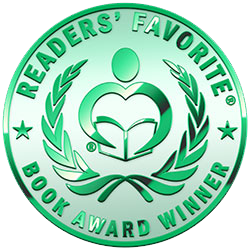 Reviewed By Romuald Dzemo for Readers' Favorite

The Soledad Children: The Fight to End Discriminatory IQ Tests by Marty Glick and Maurice Jourdane is a well-researched, historical non-fiction book that serves as a powerful indictment of a form of racial discrimination suffered by Mexican immigrants. Born and raised in a labor camp farm in Soledad, California, ten-year-old Arturo Velazquez is in third grade when he is given an English-based IQ test and placed in a class for Educable Mentally Retarded (EMR). It is 1968 and Arturo's is just one of many cases; most of the children in the room are Spanish-speaking. The Soledad Children tells the story of the class-action suit filed in 1970, Diana v. the State Board of Education, a lawsuit on behalf of thousands of Hispanic kids already placed in EMR.

This book records a history of discrimination and racism in a way that is poignant and compelling. The authors take readers through the legal action and provide insights and factual events that are psychologically disturbing. From the very beginning, the reader gets a small glimpse of the anguish of children placed in EMR when Arturo asks Maria why they are in a special class. The answer is a painful one. While this is a non-fiction book, it is well crafted and I enjoyed how the authors explored the psychological and emotional part of the characters. The writing is bold and confident, punctuated by relevant themes such as family, educational discrimination, the quest for justice and others. This book contains a message that contemporary American citizens should read. A deftly written story that will, most certainly, instruct our contemporaries.
Fag Hags, Divas and Moms
The Legacy of Straight Women in the AIDS Community
Victoria Noe
2020 Bronze Medal
Kindle Edition
Check current price
Non-Fiction - Historical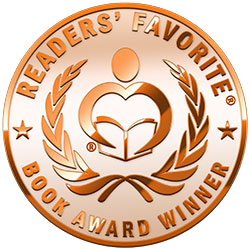 Reviewed By Mamta Madhavan for Readers' Favorite

Fag Hags, Divas and Moms: The Legacy of Straight Women in the AIDS Community by Victoria Noe throws light on the straight women who have had HIV/AIDS and their stories, struggles, and challenges which have often been pushed aside by focusing more on stories from the viewpoint of gay men. Many readers are unaware of the involvement of women during the early years of the epidemic though it had already killed many women. The book shares stories of women, including that of the author, whose voices and achievements informed many about the frightening virus. The author also speaks about the initial years of AIDS when paranoia, fear, and misinformation caused a lot of erroneous notions and misunderstandings among people. Four decades into the disease, it is always white gay men seen as the face of HIV/AIDS in magazines, memoirs, and documentaries. This book breaks that tradition and routine by telling the stories of straight women who have battled this virus, their silent struggles, challenges, and the advantages taken because of their gender.

Fag Hags, Divas and Moms by Victoria Noe is insightful and gives good information about the straight women in the AIDS community, some unknown and some known faces. It also makes them realize how important it is to form a support group to help this community, discussing issues related to their HIV status. All the stories point towards a system that has failed them and also helps to remove the stigma attached to HIV/AIDS. The stories are heartbreaking and teach valuable lessons to the world. The content is not only educational but also informative. Every story leaves a mark and will encourage more and more women to come out with their stories and help others deal with the shame associated with the AIDS epidemic better.
Hippie Chick
Coming of Age in the '60s
Ilene English
2020 Silver Medal
Kindle Edition
Check current price
Non-Fiction - Historical
Reviewed By K.C. Finn for Readers' Favorite

Hippie Chick: Coming of Age in the '60s is a work of non-fiction in the style of a memoir, penned by author Ilene English. Recommended for adult readers due to some mature content, this enlightening and empowering memoir tells the tale of the author's life as a young woman through having a daughter of her own. Themes such as challenging the perception of what women are capable of and women's emancipation come up often during this narrative, as well as the author's personal experiences of caring for her seriously ill mother and dealing with the stresses of being a solo parent. What results is a truly heroic tale of triumph against all the pitfalls which life can throw at us along its tenuous path.

Author Ilene English has much wisdom to deliver to her readers during the story of her younger life and her development as a woman. The issues of grief and personal tragedy of which she speaks are tenderly narrated and given all the attention that they deserve, which will certainly resonate with other readers who have experienced similar shocking moments of loss in their youth. The hazy days of San Francisco are beautifully recalled with all the glory and nostalgia one would expect from the book's title, but English is never without a keen eye on the present and a reflective sense of what it means to be a woman both today and in the context of the past. Overall, Hippie Chick is a highly recommended and eye-opening read for women from all walks of life.
Rescued from the Ashes
The Diary of Leokadia Schmidt, Survivor of the Warsaw Ghetto
Leokadia Schmidt
2020 Gold Medal
Kindle Edition
Check current price
Non-Fiction - Historical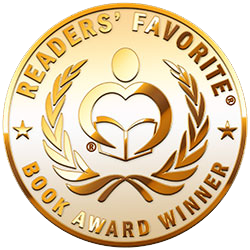 Reviewed By Romuald Dzemo for Readers' Favorite

Rescued from the Ashes: The Diary of Leokadia Schmidt, Survivor of the Warsaw Ghetto by Leokadia Schmidt is a memoir that captures the horrific experience of the Holocaust and what it was like to be a Jew during WWII. In this memoir, a young Jewish housewife and her husband escape from the Warsaw ghetto, together with their five-month-old baby to find shelter in the least expected of places. The narrative begins on the day that residents of the ghetto were supposed to be deported, but little did they know that they were destined for the concentration camps. It is heartbreaking for the Schmidts to watch as the number of people in the community diminishes, with more being deported to concentration camps every passing day.

The sense of anxiety is well captured in the narrative and the fear that grips the Jews living in the ghetto. It's a kind of fear that became part of the everyday experience of the people. The author writes in a way that makes the story cinematic, allowing readers to share the experience of half a million people in the Warsaw ghetto. Right from the introduction, she offers a powerful insight into the conflict: "In 1943, after being driven from one place to another on the "Aryan" side of Warsaw, we finally found shelter in a tinsmith's shop located on 27 Belwederska Street. It belonged to Antoni Michalski, the father of our protector." The day to day experiences of the Jews are captured with forensic detail, the pathos coming out powerfully, and man's inhumanity to man is not a subject of fiction but a reality written into the life of the protagonist. While this story captures the journey of one family as they escape the terrors of racism, it is also a story of hope and resilience, following the characters through the years as they eventually emigrated to the US. Rescued from the Ashes offers a fresh perspective on the horrors of a history that has haunted and shall haunt humanity forever.
3Com
The Unsung Saga of the Silicon Valley Startup that Helped Give Birth to the Internet—and Then Fumbled the Ball
Jeff Chase
2019 Finalist
Kindle Edition
Check current price
Non-Fiction - Historical
Reviewed By Asher Syed for Readers' Favorite

Jeff Chase and Jon Zilber's 3Com is the true story and "unsung saga of the Silicon Valley start-up that helped give birth to the internet—and then fumbled the ball." With an impressive foreword by 3Com daddy Bob Metcalfe, the all-important threshold of authenticity required in a non-fiction account is met. The book covers the company's thirty-year lifespan from its conception in 1979, its growing pains (there were few, initially), the development of the Palm Pilot, multiple acquisitions, and its ultimate demise in a spectacular fall from grace, relegated to the memory of....well, almost nobody. I might be one of the few, which is why this book was an immediate stand out for me.

I grew up in San Francisco, attending Giant's games at 3Com Park. I was only a teenager but living in the Bay Area meant that we knew—we all knew—what was happening, growing, changing, developing, and dying with our tech giant neighbors to the south. It's fascinating to me to go back and read about a company that was so influential to the growth of our city. Jeff Chase and Jon Zilber write with a levity that makes 3Com comfortable for even the greatest of technophobes. Even better, there is genuine insight and lessons applicable even today into how a company can go from being king to being a ghost in less than a generation. I believe this book will find wide readership with anyone who has an interest in computer science and the history of modern technology, as well as with those who own or run a business in any industry themselves. Highly recommended as both an informative read and an intriguing story in and of itself.
Counting on America
A Holocaust Memoir of Terror, Chutzpah, Romance and Escape
Gary Reiner and Kurt Reiner
2019 Honorable Mention
Kindle Edition
Check current price
Non-Fiction - Historical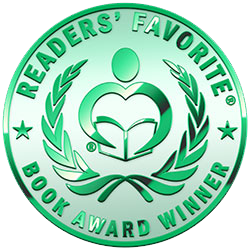 Reviewed By Jack Magnus for Readers' Favorite

Counting on America: A Holocaust Memoir of Terror, Chutzpah, Romance and Escape is a nonfiction historical memoir written by Kurt Reiner and his son, Gary Reiner. Kurt began writing his memoir when he was 62 years old, and he continued working on it until his death in 1985. Kurt wanted to bear witness to the impact the Nazis had on Viennese Jews, beginning with the German invasion of Austria in March of 1938. His son, Gary, who retired four years ago, continued his father's work on it and saw the memoir through to publication. Gary worked through his father's text as well as 66 original source documents to complete their joint task.

Kristallnacht, or the Night of Broken Glass, marked a major change for European Jews and caring people across the world, and was the night that Kurt was arrested. The growing power of Germany's Nazi movement had caused no small amount of concern, but many thought it would, dwindle out and leave Europe relatively unscathed, as had happened in the past. As history shows, this was not to be the case, and the rise and short-lived regime headed by Adolf Hitler would not be vanquished until over 6 million Jews and countless others deemed undesirable were slaughtered, and untold millions of lives were forever changed. The viciousness and random violence of Kristallnacht was a harbinger of worse things to come.

Kurt had been an engineering student studying at the Technical University in Vienna until Germany annexed Austria in March, 1938. After that, Jews were no longer permitted to study or teach at any institution, and Kurt was forced to leave school with his degree requirements nearly fulfilled. Employment was scarce in Vienna for everyone, especially Jews, and he made do with the part-time and day work he could find. Several days after Kristallnacht, he was arrested and sent, along with thirty other Viennese Jews, to Dachau. His wife, Hennie, met with Gestapo officials bearing false documentation that showed they would be leaving Austria for South America in a matter of days, and she was able to effect his release from Dachau. The young couple thus began their two-year odyssey to reach America.

Gary Reiner and Kurt Reiner's nonfiction historical memoir, Counting on America: A Holocaust Memoir of Terror, Chutzpah, Romance and Escape, shares Kurt's experiences from the time he was a child in Vienna through to his successful career in the defense industry in the United States. Their story is an enthralling one; one filled with last-minute hitches and changes of plan, and endless fortuitous escapes from danger. While I've read many historical accounts of Holocaust survivors, I was struck by the immediacy of Kurt's story. He showed me a new side of Vienna before the war, and I was fascinated by the Red Falcon youth group he belonged to and the other activist movements of the young and socially conscious Viennese citizens who valiantly sought to curtail the growing fascist threat to their society. He also shed light on the earlier uses of places like Dachau and the farm where he and Hennie sought refuge while they worked out an escape plan; places where one could still leave during those early years, if indeed, you were able to survive, places not yet simply an endpoint.

Kurt's personality shines through loud and clear in this sometimes angry, but very human account of those two years which were so filled with fear, elation and love. As I read his account, I felt as though I was getting to know someone I would have like to have known in real life. I too cannot understand the viciousness of racism, and the indifference many show toward the openly expressed hatred and victimization of the "other". The Reiners' book is especially relevant in this day and age when boats filled with refugees are routinely turned away and allowed no safe harbor, and when those refugees are considered as having no value, no place in a country known to be a home for the "huddled masses yearning to breathe free".

Each of the Holocaust survivors' accounts that I've been privileged to read has been illuminating and invaluable as witnesses to what happened and must never be allowed to happen again. Kurt's story filled so many voids in that tapestry of memories. He shows his reader a glance at the vibrancy, culture and political activism of pre-war Vienna, and shares so much of his early life with his family. I finished reading this book both inspired by his courage and resilience and infinitely saddened at the realization, once again, that the millions of voices of those who died in the camps would never have a chance to be heard. Counting on America: A Holocaust Memoir of Terror, Chutzpah, Romance and Escape bears witness for them, and it is most highly recommended.

Contact Author -