Two Revolutionary War Privateers
William and Joseph Packwood of Connecticut
William T Packwood PhD, Virginia M Packwood EdD
2021 Honorable Mention
Kindle Edition
Check current price
Non-Fiction - Genealogy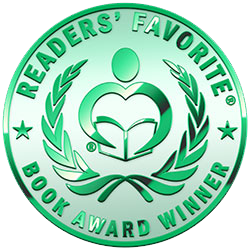 Reviewed By Emily-Jane Hills Orford for Readers' Favorite

Do you wonder what skeletons lie in your closet? Have you studied your family history, or looked into genealogy to trace your roots? When William T. Packwood started looking into his family's past, he was surprised to find his ancestors hailed from New London, Connecticut and he was a direct descendent of two prominent American Revolutionary privateers, brothers William and Joseph Packwood. The discovery led William T. Packwood and his wife, Virginia M. Packwood, on an exciting journey of discovery as they traced the history of these revolutionary patriots. It became a family project that included picnics in cemeteries where they searched for answers on old gravestones, and days spent in libraries and archives, plowing through old records. The journey opened a wealth of previously unknown family stories and two historic figures of a bygone era in American history.

The end result of all this research is William T. Packwood's and Virginia M. Packwood's book, Two Revolutionary War Privateers: William and Joseph Packwood of Connecticut. This is a thorough look, not only at two prominent figures of the American Revolution but also at an era of unrest and revolution, an era when the fledgling nation of what we now know as the United States of America didn't even have a navy to fight the battles at sea. In come the privateers, the unsung heroes of these traumatic years of unrest. The book is a well-documented, thorough investigation of the lives of two of these privateers. As a historian, I appreciate all the work that goes into this type of research and I marvel at the way this book is laid out, chronologically and with considerable reproductions of letters, maps, illustrations, and important documents. This is a comprehensive study of the beginnings of the U.S. Navy, as well as U.S. trade and commerce. As one would expect with any well-documented historical account, the authors provide a concise and thorough list of sources and references. I can't help but marvel at the intense thought, care, and research that has gone into this project. This is a marvelous contribution to the historical archives of America's beginnings.
Tracing Footsteps
The Frasers of Scotland to Frazers of Virginia and West Virginia
Lillian Frazer
2021 Finalist
Kindle Edition
Check current price
Non-Fiction - Genealogy
Reviewed By Edith Wairimu for Readers' Favorite

Tracing Footsteps: The Frasers of Scotland to Frazers of Virginia and West Virginia by Lillian M. Frazer is a detailed non-fiction documentation of William Frazer's descendants. Frazer was a Scottish immigrant to America who descended from the Scottish Highland Clan Fraser of Lovat. Records show that by 1924, he was living in Spotsylvania County, Virginia. He worked as a tailor and trainee. In 1727, he moved to Fredericksburg and married Frances and in 1929 they had a son, James Frazer, who became a farmer and tobacco planter. In the eight generations covered, the Frazers took part in different events and played different roles depending on the era they lived in. Anthony Frazer (1754-1804) was an officer in the Continental Army while Charles Frazer (1853-1922) was a prominent coal developer and contributed to the development of coal mining in West Virginia.

I loved that Tracing Footsteps not only covers the Frazers but also mentions key historical figures and their connection to the Frazer family. The book also contains significant historical information about specific places. It records that prior to America gaining independence, the town of Fredericksburg in Spotsylvania County only served as a trading post. It received an official charter and was established in 1728. It also records different events in American history and how they impacted the lives of the people at the time. The work contains in-depth information on the family members of each descendant and is a useful resource for anyone from the same lineage who wants to trace their historical roots. Tracing Footsteps by Lillian M. Frazer is a thorough genealogical account of the Frazers that begins from their arrival in America.
Resurrection Lily
The BRCA Gene, Hereditary Cancer & Lifesaving Whispers from the Grandmother I Never Knew
Amy Byer Shainman
2019 Silver Medal
Kindle Edition
Check current price
Non-Fiction - Genealogy
Reviewed By Judith Rook for Readers' Favorite

Because of her family history, a woman begins to realize she has a very high chance of developing breast and ovarian cancer. Being the competitive yet sympathetic person she is, she takes steps to take control of the situation and to create a record for her family, also for other people under the same threat. And so Resurrection Lily by Amy Byer Shainman appears, one of the better memoirs recently produced. It is a very fine read from beginning to end, using material both personal and professional. But the author does not restrict the text to her individual experience; she looks at the much larger matter of cancer risk assessment in general, identifying it as one of the major medical and social issues facing contemporary society. Sometimes Shainman turns to the basic questions of life as they manifest themselves for her. But she never seeks to impose her experiences or conclusions. They are simply presented, often with a most attractive degree of wit and humor.

One of the most notable features of Resurrection Lily by Amy Byer Shainman is the balance it achieves between anecdote and professional information. It is a book to learn from but also an account to enjoy on a personal level. Although for many people the central theme will be less than cheerful, in many respects this is a positive book, and the characters appearing in it are vivid and memorable. Beautifully written and interestingly presented through a central structural metaphor, it is a biography dealing with an increasingly important topic, and one that will appeal to a very wide audience.
A Walk Through Minden
In the Lives of the Crone and Vegh Families
Lillian (Sissy Crone) Frazer
2018 Silver Medal
Kindle Edition
Check current price
Non-Fiction - Genealogy
Reviewed By Melinda Hills for Readers' Favorite

Not everyone can trace their roots and A Walk Through Minden: In the Lives of the Crone and Vegh Families by Lillian Frazer shows just how much they may be missing. Beginning with great-great-grandparents, most of whom immigrated from Europe in the mid 19th and early 20th centuries, Frazer outlines how these couples met and produced succeeding generations leading to her own family. In spite of a variety of backgrounds, the men of these families ended up in Minden, a small mining town in West Virginia, deep in Appalachia. Frazer lovingly describes the closeness and love shared by her ancestors and their pride in their work ethic, in spite of not really having much materially speaking. A Walk Through Minden is more than a family history, though, as Lillian Frazer chronicles the general history of the area and the workings of society in a mining community. Through the depression and then WWII, the town and families suffered ups and downs, but they maintained the love of nationality and traditions expressed through family gatherings and love.

Lillian Frazer brings the past to life and helps remind older readers of a time gone by. A Walk Through Minden: In the Lives of the Crone and Vegh Families is like opening a time capsule with the benefit of tremendous research on top of personal memories. It represents a slice of Americana that is largely forgotten in today's society and offers a straightforward glimpse into the past. Love, faith and family are clearly prized by Frazer, her relatives and her ancestors, and the warmth shines through the writing to leave you feeling close to people you would never have gotten to know otherwise. A wonderful testament to the author's family!
Elsie's Story
Chasing a Family Mystery
Doris Green
2018 Bronze Medal
Kindle Edition
Check current price
Non-Fiction - Genealogy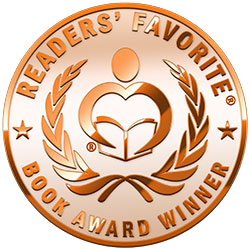 Reviewed By Jessyca Garcia for Readers' Favorite

I was excited to read Elsie's Story: Chasing a Family Mystery by Doris Green. The story is about Doris's Aunt Elsie who died unexpectedly. There were always questions surrounding her death. It was not until adulthood that Doris was able to investigate it. This story is about what Doris discovers about her family and what she thinks happened.

I chose to read Elsie's Story because I have recently gotten into genealogy after discovering I am a secret child of my birth father. I was delighted that Doris has a Green side in her family. My stepdad was also a Green. I loved the pictures that Doris scattered throughout the book. It was nice to put a face to a name. However, I was expecting more answers surrounding Elsie's death. I was not completely satisfied with the result. Having it occur so long ago, I guess no one will ever know the complete truth. Doris did explain, sometimes overly, how she came to find answers to the past. She provides a lot of information on how and where to start looking for past generations.

Overall, I am glad to have read this book. I am happy that I seem to be doing similar things as Doris in researching my own family. I am glad that she did tell people about past census records being incorrect. I too have found numerous errors in them. I recommend reading this book if you are just starting out in researching your family. Just remember that the past may be more wild than the present.
From Hill Town to Strieby
Education and the American Missionary Association in the Uwharrie "Back Country" of Randolph County, North Carolina
Margo Lee Williams
2018 Honorable Mention
Kindle Edition
Check current price
Non-Fiction - Genealogy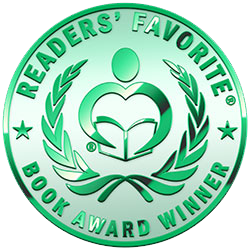 Reviewed By Anne-Marie Reynolds for Readers' Favorite

From Hill Town to Strieby by Margot Lee Williams is an educational book. In 1879, Islay Walden, once a slave, returned to North Carolina as an ordained minister in Southwestern Randolph County. He was also a missionary for the American Missionary Association, living with his sister's family in the Uwharrie Mountains. His mission was to provide education for the illiterate Hill family community, a family so large it was called Hill Town. He would start a school and a church, serving the Lassiter Mill community too. Walden died unexpectedly in 1884 but, before he left this earth, he and his wife accomplished so much that the community and the school continued to thrive until the public school system swallowed it up in the 20th century. Walden left behind an indelible print on the community, a spirit that lives on to this day in a remote community that, were it not for Walden, would be largely forgotten.

From Hill Town to Strieby is Margot Lee Williams's second book on this era, a continuation of her story about Miles Lassiter, an African American Quaker ancestor of hers. All I can say is wow! This is one interesting story, full of useful facts, and I loved the photos; they really brought the story to life even more. This was quite an important historical time and Margot's research into it is second to none. She has provided a highly informative account of history that will now live on in the hearts and minds of her family, both close and extended. She wrote this book in a way that made it very easy to follow, both interesting and lively, with her descriptions bringing both the place and the people to life once again. This is a good book for anyone who wants to get involved in researching their family history – it will show you how it's done!
I Knew You by Name
The Search for My Lost Mother
Peggy Barnes
2016 Gold Medal
Kindle Edition
Check current price
Non-Fiction - Genealogy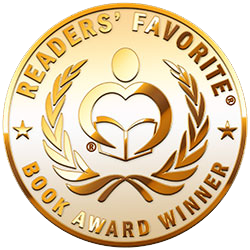 Reviewed By Deborah Lloyd for Readers' Favorite

This gripping memoir reads like a fine novel; you will be engaged from beginning to end. Peggy Barnes' I Knew You By Name: The Search for My Lost Mother describes a gut-wrenching, many twists-in-the-road journey. Barnes always knew she was adopted and did not begin the search for her mother until her late 60s. Soon, through the help of a genealogist, she found her birth certificate – the first time she ever saw her mother's name. This led to meeting a cousin who had inherited several letters written by her mother. These letters were a treasure, as well as the source of sadness. Barnes learned some aspects of the difficult life her mother had led. Each new fact led to many more questions, leading the author to some unexpected findings.

When questions were not clearly answered, Peggy Barnes filled in the blanks with fictional renderings. These renderings are not unlike what many adopted children devise; they imagine why they were given away and the circumstances of their birth parents' lives. Having part of the story through these letters becomes the source of reconstructing her mother's difficult life. Ms. Barnes was born on Easter Day 1940, in the South; the attitude towards unwed mothers is truly atrocious. She lived with her mother for her first two years of life, and the trauma of never seeing her mother again cannot be diminished. Certain aspects of their lives mirror each other. I Knew You By Name: The Search for My Lost Mother by Peggy Barnes will enrich your understanding of the many complexities of the adoptee's life story.
Freedom Road
An American Family Saga from Jamestown to World War
Ric Murphy
2016 Silver Medal
Kindle Edition
Check current price
Non-Fiction - Genealogy
Reviewed By Kristi Richardson for Readers' Favorite

"Each time the Free People of Color evolved and improved their conditions, new laws were constructed to hold them back and restrict their success." Ric Murphy's history of Joan Cornwall and Bob Murphy in Freedom Road is a fascinating journey through America and our treatment of people of mixed race throughout the years. During the Revolutionary War, black men fought next to white men with no segregation at all. I was astounded that, after Lincoln's Emancipation Proclamation, President Jefferson Davis issued an "Enslavement Proclamation" that took the freedom of all Free People of Color in the Confederacy and made them slaves. This is just one of the interesting facts that I learned about this amazing family. Each generation of this African American family served this country and excelled in business and education. They really were one of the founding families in the United States of America.

Freedom Road by Ric Murphy is not just a story of one African American family, but encompasses all African Americans and people of mixed descent. This genealogical history is well documented and begins with the Jamestown colony in the 1600s. There is so much new information in here that I certainly never learned in American History class. I became immersed in Mr. Murphy's family and had a hard time putting this book down. I also am a genealogy person and I have traced my husband's family back to King John, and I was surprised how many surnames Mr. Murphy and my husband have in common. He has lots of Cornwalls and Halls in his history and they also lived in some of the same areas of America. I'm sure they must have come into contact with each other over the years. I recommend Freedom Road by Ric Murphy to anyone with a love of American history and genealogy. Mr. Murphy shows us what can be done with our family trees. This is one fantastic read.
The Messenger
The True Story of a Boy Caught in the Aftermath of the Hatfield-McCoy Feud
Claude L. Chafin
2016 Honorable Mention
Kindle Edition
Check current price
Non-Fiction - Genealogy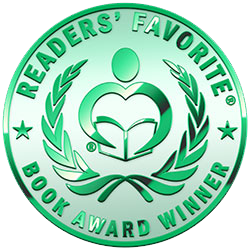 Reviewed By Mamta Madhavan for Readers' Favorite

The Messenger: The True Story of a Boy Caught in the Aftermath of the Hatfield-McCoy Feud by Claude L. Chafin is an engaging biography that revolves around Andrew Lee Chafin who was the link between the elder Hatfield and his sons from the age of nine. The author takes readers on a journey of his family history and the role of his grandfather in the history of the feuding clans of Hatfield and McCoy. The book, written from the perspective of Claude L. Chafin, speaks about Devil Anse, everyday life in West Virginia, and also about the family feud and struggles that left him frightened. The author also recollects his grandfather's dedication and commitment towards his family, and the courage and maturity he displayed to keep the family safe during difficult times.

The author brings the characters and the incidents to life through his detailed yet crisp narration. Readers can connect well with Andrew Lee Chafin, who showed maturity beyond his years while dealing with situations in life. The book is an excellent portrayal of life and incidents that happened in the Tug Valley region of West Virginia and Kentucky. It's a book for all readers who want to know more about the Hatfield-McCoy feud. It exposes Devil Anse as a person and also as a father, the loyalty of family, and the difficulties and struggles faced by a family. The difficult times, the struggles, the innocence, courage, and fear displayed during hardship, and the family feud between the Hatfield and McCoy clans is aptly described for readers.
Contact Author -