The Ninth Session
Deborah Serani
2021 Finalist
Audio Book
Check current price
Fiction - Audiobook
Reviewed By Sefina Hawke for Readers' Favorite

The Ninth Session by Deborah Serani is a fiction audiobook that would appeal most to audiobook lovers who enjoy psychological mysteries and thrillers. Dr. Alicia Reese is a psychologist whose professional and personal life is forever changed when she takes on a patient by the name of Lucas Ferro with a serious anxiety condition. Each session with Lucas Ferro brings Dr. Alicia Reese closer and closer to the truth of Lucas Ferro and the danger of him. Will Lucas Ferro be Dr. Alicia Reese's last patient?

The Ninth Session by Deborah Serani is a well-written book that quickly pulled me into the story and held me captivated within the first ten minutes of listening. As a psychology graduate student, I really appreciated the author's attention to detail and the level of accuracy she had in her portrayal of psychology and Dr. Alicia Reese as a psychologist. It was easy to become enraptured with the story as the author wove together elements of danger, suspense, and mystery into Dr. Alicia Reese's experiences with her new patient.

The Ninth Session was both written and narrated by Deborah Serani. This audiobook is Serani's first foray into narration, but I would not have known this was her first performance from the quality of her narration. While the narration was well done for all of the characters, I personally found that Serani's narration was perfect for Dr. Alicia Reese's character. I just felt like she really got into the character and her narration made me feel particularly connected with Alicia.
Shared Madness
Rick Moskovitz
2021 Honorable Mention
Audio Book
Check current price
Fiction - Audiobook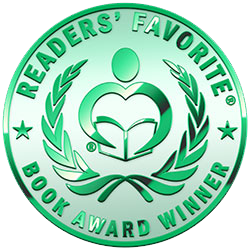 Reviewed By Christian Sia for Readers' Favorite

Shared Madness by Rick Moskovitz is a gripping story filled with suspense and mystery, following Zack Tripler, a psychiatrist in Boston who has just admitted Youssef al Saud to the hospital. Brought in from the woods where he has been hiding with his laptop, Youssef claims to hear voices and has also discovered coded messages on his laptop. He believes there is a terrorist plot and that the bad guys are out to get him. Tripler doesn't believe him until Youssef dies under mysterious circumstances. The psychiatrist gets closer to his patient's widow, Jamilah, but he is torn between compassion for and suspicion of her. When he begins to have the same symptoms as his patient, he knows it is only a matter of time before he breaks psychologically. Can he solve the mystery and how involved is the widow?

Rick Moskovitz has created a well-plotted story that pulled me in from the very beginning. The dialogues are skillfully written and I enjoyed the way the anxiety of Youssef is captured in the story, thanks to the brilliant dialogue. The biggest twist is when the psychiatrist begins to have symptoms of psychosis. The pacing is good, the prose excellent, and the character arcs are impeccably achieved. This novel will appeal to readers who enjoy psychological thrillers with memorable characters and strong plot points. It is a page-turning story that had me racing from chapter to chapter.

I listened to Shared Madness in its entirety with few coffee breaks. This is because of two reasons: I loved the clear and powerful voice of Joe Smith and his ability to communicate the drama and the points of view. I also loved the plot and how the narrator captured the pacing through the professional audio recording. I can say confidently that any listener will have the same experience they would have if they read the physical book — a thoroughly satisfying one.
McDowell
William H. Coles
2021 Silver Medal
Audio Book
Check current price
Fiction - Audiobook
Reviewed By Rabia Tanveer for Readers' Favorite

McDowell by William H. Coles is the story of an arrogant surgeon who has a rude awakening about what it truly means to be humble. McDowell is a surgeon by profession, but people know him more for his almost uncaring behavior, yet he is highly respected by his fellows. However, all the wealth and the reputation he built comes crashing down when his grandson kills people and becomes brain dead after a horrific suicide attempt. But the real change in McDowell's life comes when he is jailed for apparently mercy killing his grandson. And with that begins his journey in which he starts from the bottom and learns what it truly means to be human.

I am officially a fan of William H. Coles's narrating style. He enunciates each word carefully while putting a lot of emotion into his voice so that he embraces his characters. I love the portrayal of McDowell and how his life changes. This novel is something special. We have a very common yet very enraging man in McDowell who thinks the world is beneath him, but fate serves him a slice of humble pie that leaves him breathless with pain. His development is something that a reader will not expect. It is almost spiritual and very satisfying. In true William H. Coles fashion, the narrative just glides and makes the reader a part of the story. The dialogues are crisp, they reveal so much about the characters and the descriptions are vivid. This is a must-read novel!
The Reflections of Queen Snow White
David Meredith
2020 Finalist
Audio Book
Check current price
Fiction - Audiobook
Reviewed By Rabia Tanveer for Readers' Favorite

The Reflections of Queen Snow White by David Meredith is a look into the life of Snow White after her Happily Ever After. With Prince Charming dead, Snow White has lost the love of her life and she finds no solace in anything. Now ruling the kingdom as the Queen, even the wedding of her daughter isn't enough to make her feel happy. Lost and depressed, Snow White comes across the mirror on the wall that was a sort of companion to her wretched stepmother. Is it possible that the mirror once at the center of her misery is capable of bringing her solace when she feels at her worst? However, the mirror proves to be exactly what she needs to feel like herself and remember what it is like to be the fairest of them all.

Narrator Robin Waters did a wonderful job of bringing Snow White to life, sharing her emotions, and making her human. The way Robin expresses and enunciates each word brings life to the story, makes the reader get lost in it, and become a part of it. Robin allows the reader to feel each part of the story as if it was a movie playing right in front of their eyes and that is amazing. The prose is wonderful and makes this story more interesting. The author weaves magic and somehow makes Snow White a relatable character. Snow White is deceptively human, much like an ordinary woman and not the little girl who got her Happily Ever After. She is now smarter, jaded, and in need of anyone to help her get a hold on life. The mirror on the wall and the "reflections" it gives Snow White make the story interesting and very intriguing, to be honest. It is genius and very creative. David Meredith nails it!
Challenges of the Gods
Sometimes, Heaven is Overrated
C. Hofsetz
2020 Finalist
Audio Book
Check current price
Fiction - Audiobook
Reviewed By K.C. Finn for Readers' Favorite

Challenges of the Gods is a work of fiction in the fantasy and alternate universe sub-genres, penned by author Christian Hofsetz and narrated in its audiobook format by Alfred Tam. The central action of the novel is focused on Mike, who finds himself randomly chosen for a daunting task: to destroy an entire parallel version of Earth. Mike has plenty of his own personal issues going on after he is betrayed terribly by his fiancée, and waking up in another world does little to assuage his confusion. But if Mike finds that he is not up to or is resistant to the task, then the gods themselves will take matters into their own hands.

Author Christian Hofsetz has created a compelling interpersonal drama that works on the character level, then extends into a worldwide catastrophe adventure as it develops and builds to its excellent climax. Slow-burning at first, the plot is well crafted to reveal the fantasy elements alongside the grounded realism of the protagonist, making it all feel extremely real and high-stakes, which makes for a fantastic adventure throughout. In terms of audiobook quality, narrator Alfred Tam lends a lot of characterful touches to the work which really enhance the unique personalities not just of Mike, but of the people he meets along the way in his mission. Tam's female voices were well achieved with plenty of inflection, and his males were all very distinct from the narrative itself. The editing quality was also crisp and clear for easy listening. Overall, I would certainly recommend Challenges of the Gods in its audio format for readers who want a slow-burning and engrossing parallel universe adventure. This is a tale not to be missed.

Madness
The Man Who Changed Basketball
Mike DeLucia
2020 Honorable Mention
Audio Book
Check current price
Fiction - Audiobook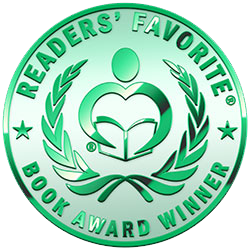 Reviewed By Romuald Dzemo for Readers' Favorite

Madness: The Man Who Changed Basketball by Mike DeLucia is a story that will have many people who listen to it as stunned as I was; it is the story of basketball legend and innovator, Hank Luisetti. This audiobook narrates the story of a man who brought about the revolution in basketball in the 1930s. Before then, the one-handed shot was non-existent in basketball until this legend made it popular. He is said to have been an incredible player with an incredible jump. This nonfiction book explores the life of this exceptional sportsman and the reason why he never became a celebrated name on the lips of sports fans. Paid $10,000 in 1938 to star in a movie about himself, he was suspended from joining the leagues at this time. But the real impediment that kept him in the shadows came when he joined his country to fight in WWII, where he contracted Spiral Meningitis and nearly died. When the NBA was formed, he refused to play professionally.

This book introduces readers to one of the basketball legends they will love. Readers will learn about his style of play, and the influence and changes that happened to the game because of his influence. I have known of many basketball legends, including Michael Jordan, Jerry West, Magic Johnson, LeBron James, Larry Bird, and others, but not Hank Luisetti. This is a well-researched book and I enjoyed how the author allows the culture and the political atmosphere of the time to come out in the narrative. Madness: The Man Who Changed Basketball offers great material for the big screen. This is a story for every fan of basketball and a great tribute to a great sportsman.

The audio is clear and professionally recorded. Readers will enjoy hearing about the life of the protagonist. The excellent narration by the author begins with the research, his dreams, and how he tackled the idea of writing about this pioneer player and the role he played in basketball history and evolution. It is an engaging story and filled with entertainment and information that readers will enjoy.
The Luna Missile Crisis
Rhett C Bruno & Jaime Castle
2020 Bronze Medal
Audio Book
Check current price
Fiction - Audiobook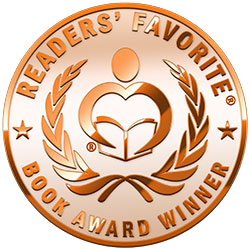 Reviewed By Susan Sewell for Readers' Favorite

The earth's first space launch goes awry, wreaking devastation upon the planet in the exhilarating alternate history novel, The Luna Missile Crisis, written by Rhett C. Bruno and Jaime Castle and narrated by Ray Porter. It's 1961. The Soviets are the first to send a man into space. Tragically, as their rocket exits the atmosphere, it crashes into an alien ship and explodes. Mistakenly believing the United States is responsible, the Soviet government dispatches its nuclear arsenal. The missiles malfunction and decimate a considerable portion of Eastern Europe, creating the Dead Curtain. Stationed within the Dead Curtain a month after the "misunderstanding," combat medic Sergeant Kyle McCoy makes contact with an extraterrestrial visitor, a Vulbathi. Three years later, he is working for the newly instated Department of Alien Relations. Kyle's identical twin Connor is a grifter selling counterfeit Vulbathi weapons. When a deal goes awry, Conner finds himself on a powerful mobster's hit list. Dodging the homicidal gangster, Connor steals Kyle's DAR identity. Posing as his twin, Connor is inadvertently sent to the moon, now known as Luna, to attend the World Summit...

The Luna Missle Crisis does not disappoint. The story is expertly narrated and performed by Ray Porter. I especially enjoyed his Christopher Walken impression of the mobster. I appreciated his acting style in general and was exceptionally impressed with his ability to delineate the characters. With accents and subtle vocal changes, his personification of the characters made them remarkably real. The Luna Missile Crisis by Rhett C. Bruno and Jaime Castle is a stellar science fiction tale. Set in an alternate parallel world, the plot is intense and complex. Plentiful in action and danger, the story moves along at a breathtaking pace, culminating in a dramatic ending. Caught up in their conflicts, I found Connor's and the alien's personas disarming. The story comes to an exciting, albeit an abrupt close, leaving me anxiously waiting for a sequel. This extraordinary novel will appeal to those who enjoy science fiction with extraterrestrial elements.
Alexander X
Edward Savio
2020 Bronze Medal
Audio Book
Check current price
Fiction - Audiobook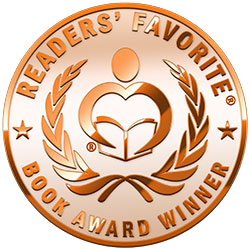 Reviewed By Bruce Arrington for Readers' Favorite

Alexander X, written by Edward Savio and narrated by Wil Wheaton, is a story that explores the possibility of genetic mutation. And by this, I don't mean something that causes a disease or somehow weakens the human body. It is a gene that slows aging to a level where, instead of you becoming older a day at a time like everyone else, you don't. In fact, it takes 100 Earth days to age only 1 day in your human body. No superpowers. No exceptional abilities, except for what is learned through life. Does that grab your attention? It should, and this story certainly grabbed mine. It's a story about Alexander and two of his friends, who set out on a whirlwind adventure of just trying not to be caught. It's not by the government or any other recognized authority. Instead, we learn there are others out there besides Alexander, and not all of them are good.

And of course, Wil Wheaton certainly makes the story come alive. His acting experience shines in Alexander X, making him the perfect narrator. His voice is clear, he's funny, his emotion pours into his performance—from the very first word to the last sentence. You are left hanging, wanting to hear more. Alexander X by Edward Savio is about friendship, honor, family, and life in the here and now. But it also takes you into the past where you can experience a life lived through someone else's eyes, and who is still around to talk about it. And yeah, he's still only 15. Highly recommended.
The Proto Project
A Sci-Fi Adventure of the Mind
Bryan R. Johnson
2020 Silver Medal
Audio Book
Check current price
Fiction - Audiobook
Reviewed By Bruce Arrington for Readers' Favorite

The Proto Project: A Sci-Fi Adventure of the Mind by Bryan R. Johnson is a fun action-adventure story. Jason's mom works for a high-tech company, and one day his school takes a tour. From then on, it's one action-packed scene after another. It's a clean story, too, entirely appropriate for this age group—say from grade 4 on up. I reviewed the audiobook version over several days while riding my bike, and it was a great experience. The narrator, Michael Mola, is clever, quick, and excels in his voices, adding a lot of humor to the story. He brings the listener along in an entertaining way, keeping them engaged from the first chapter to the last.

The story itself runs along the common theme of the good guys get ripped off by the bad guys, who plan to conquer the world. It also throws in a bit of budding romance between two twelve-year-olds, and all the awkwardness and humor to go along with it. I appreciated the story having two parents, while the kids can still save the world. There is a hint of a sequel, so there may be more exploits in the future. This is certainly a great read (or listen) for the summer months while the kids are out of school. The Proto Project: A Sci-Fi Adventure of the Mind by Bryan R. Johnson brings a fun experience to young readers, who will certainly enjoy this story. Even adults can sit back, relax, and take in this humorous tale. Highly recommended.
Code 7
Cracking the Code for an Epic Life
Bryan R. Johnson
2020 Gold Medal
Audio Book
Check current price
Fiction - Audiobook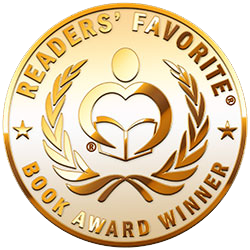 Reviewed By Ruffina Oserio for Readers' Favorite

Code 7: Cracking the Code for an Epic Life by Bryan R. Johnson is a book for young readers with powerful lessons. It features stories of seven students at Flint Elementary School and explores very relevant themes, including creativity, teamwork, friendship, bullying, adventure, and the importance of contributing to their society, of being valued, and the sense of belonging. We encounter a wide cast of characters that are elaborately developed: Jefferson, Sebastian, Genevieve, Talmage, Samantha, Alec, and Kaitlyn. The book starts with the story of Jefferson Johnson, a natural painter, who creates a beautiful mural to celebrate the fiftieth anniversary of the school, with a grand opening in the presence of the townsfolk, including the mayor. Each chapter has a story of each of the characters and the last chapter brings all of them together.

This is a book with great lessons for young readers and most grownups will feel strong resonances as they move from one story to the next and from one character to the next. The plot in each story is ingeniously done and each story has its climax and a satisfactory conclusion. Character handling is impeccable and the writing is tight and suitable for young readers. From the thematic development to the realism infused into the stories, Code 7: Cracking the Code for an Epic Life is a work that is exciting and that engages the reader right away.

The narrator did an awesome job and the audio doesn't fail to capture the excitement of the story, the strong drama, and the humor that sets it apart. The male voice is strong and compelling, adjusting to the characters and the different situations. Bryan R. Johnson is one of my favorite children's authors and I loved how real the stories are as well as their educational benefit.
Contact Author -