The Whole Truth
D.F. Kennedy
2023 Gold Medal
288 Pages
Check current price
Fiction - Thriller - Psychological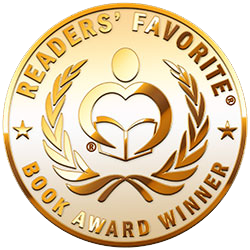 Reviewed by Viga Boland for Readers' Favorite

Although the adage "history repeats itself" isn't usually applied to fiction novels rooted even loosely in fact, it most definitely applies to the characters and plot of DF Kennedy's The Whole Truth. This novel is the sequel to Kennedy's previous book, The Truth, in which rich heiress Dahlia Frost published her memoir of abuse at the hands of her stepfather. In the course of promoting the said book, she was reunited with the love of her life, famous actor Roland Hughes, but because of well-intentioned lies on both sides, their path to lasting love was fraught with obstacles.

In The Whole Truth, DF Kennedy takes us more deeply into both their backgrounds, exploring why and how these lies, and now even more lies, could further damage their pending marriage. They are expecting a baby, but is that baby theirs? Dahlia's mentally unstable former husband, Daniel, is out to convince Roland it isn't. Making Daniel's plan even easier to execute is the fact that Dahlia's abusive stepfather winds up dead, and in Dahlia's memoir, investigators find the most likely motive for his murder. Dahlia is arrested, much like her mother was many years prior and for similar reasons. Will Roland and Dahlia ever share the loving life they both deserve? Perhaps, but only if and when The Whole Truth is revealed.

DF Kennedy is excellent at crafting complicated plots, creating realistic characters to whom readers easily relate, while forever keeping us in mounting suspense. The Whole Truth is a clever blend of psychological thriller and touching romance. Kennedy is skilled at letting characters reveal themselves through dialogue and reflection, and never slows down the pace of the action through too much description. If you love novels that keep you guessing right until the closing sentences, you'll enjoy Dahlia and Roland's story which will be continued in the third book in this series: Nothing But the Truth. Perhaps in that one, we will finally discover the identity of the elusive "forevermrshughes" and the significance of the mysterious black dahlias, both of which have ominously appeared throughout the first two novels and portend an exciting conclusion to the series.
Altered
Rob Kaufman
2023 Silver Medal
284 Pages
Check current price
Fiction - Thriller - Psychological
Reviewed by Demetria Head for Readers' Favorite

Altered by Rob Kaufman is a meticulously written story that expertly navigates the depths of the human psyche, skillfully manipulating our emotions in this psychological suspense thriller. With great detail, Kaufman paints a dark and gripping tale that transports us directly into the late Friday evening world of Justin Wright's office. As most people wind down for the weekend, Justin encounters his newest client, Frank, plunging him into the depths of a challenging case. Plagued by multiple personalities, Frank is desperate to transition into a semblance of normalcy, and Justin takes on the formidable task of guiding him. Little does he know this case will unleash a chain of events, shattering his world and family.

Rob Kaufman jolts us with yet another delectable twist when we think we have unraveled the enigma. Altered pulls readers into a breathtaking roller coaster ride, evoking many emotions with every page turned. The author's craftsmanship shines through as he masterfully weaves a narrative oscillating between mind-bending and pulse-pounding. In Altered, Kaufman propels the psychological thriller genre to uncharted heights, effortlessly plunging us into a world where reality blurs, leaving us to question every uncertainty and possibility. This enthralling book will have you utterly spellbound, unable to tear your eyes away from each page. What sets Altered apart is Kaufman's integration of his clinical psychology expertise, which adds a layer of authenticity and brilliance. Every shocking revelation seamlessly transitions into the next, leaving us craving more.

Breaking Sin
Addicted to Sin Book 1
Emily Stormbrook
2023 Bronze Medal
347 Pages
Check current price
Fiction - Thriller - Psychological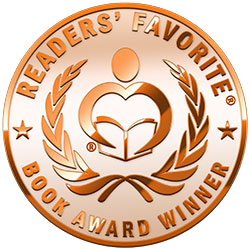 Reviewed by Lex Allen for Readers' Favorite

An unexpected financial calamity strikes Ivy Sinclair with a double blow when she learns that she's been fired and simultaneously receives notice that her apartment lease has been canceled. In a reversal of fate, Ivy suddenly gets a job offer without an interview, on a remote island at an exclusive hotel that includes living quarters. As strange as the offer is, Ivy is desperate and this could be the turning point in her life that has thus far eluded her. Her only regret as she packs to leave is the loss of an unrequited love affair with Miles, itself a fascinating story within the story. Her hopes are dashed when the job offer turns out to be abduction, throwing Ivy into a world of torture, physical and mental servitude, and hardcore non-consensual sex. Read her harrowing tale in Breaking Sin by Emily Stormbrook.

Verisimilitude, that all-important sense of reality that every story needs is abundant in Breaking Sin. Realism in a tortuous, sex-filled, and violent story is a tough line to walk for any writer, but Emily Stormbrook tackles the subject perfectly with the use of colloquial terms to describe sex acts that far exceed the "normal" BDSM scene. Though the story of Ivy is full of gut-wrenching, fascinating depravity at the hands of her abductor, the underlying love story between Ivy and Miles, his supportive father, and conniving, hateful mother remains the primary theme that carries through to a rather abrupt conclusion. Fortunately, the cliffhanger at the end is immediately resolved as book two, Mastering Sin, has already been published. Stormbrook has a clear winner with this series and her readership, across all her books, will surely grow in leaps and bounds.

AfterStrike
A Thriller, Featuring Agent Dallas
L.J. Sellers
2023 Honorable Mention
276 Pages
Check current price
Fiction - Thriller - Psychological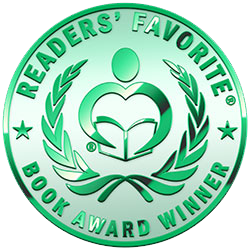 Reviewed by Demetria Head for Readers' Favorite

AfterStrike by L.J. Sellers takes us inside the musty, low-rent office of a counselor and her patient, Remi Bartell, who is plagued by a haunting inability to remember her past. After exhausting all conventional methods of regaining her memory, she is referred to a neuropsychologist in Portland. As she makes her exodus from the office disappointed, Remi is suddenly abducted by the patriarch of a dangerous crime family that propels the plot into a whirlwind of chaos and danger. From that moment, readers are taken on a turbulent ride as Remi's memories resurface, revealing shocking secrets and opening doors to her enigmatic past. As she grapples with the fragments of her memory, readers experience Remi's emotional roller coaster, empathizing with her search for normalcy and the deep connection she forms with the dog Tuck. The possibility of romance also adds a layer of complexity to Remi's character, further immersing readers in her tumultuous world.

L.J. Sellers showcases remarkable storytelling skills in AfterStrike, creating a gripping narrative filled with suspense and heart-pounding moments. One of the standout elements of Sellers' writing is the strategic use of flashbacks and time jumps. These narrative devices propel the story forward at a breakneck pace, leaving readers yearning for more. Every turn of the page is accompanied by nail-biting tension and unexpected revelations, making AfterStrike a true page-turner. L.J. Sellers' attention to detail and well-crafted plot twists make for a captivating reading experience. From the electrifying opening to the climactic finale, this book keeps readers enthralled and guessing until the end. If you enjoy thrillers that blend mystery, psychological tension, and skillful narrative techniques, AfterStrike is a must-read.

Little Loose Ends
A Psychological Thriller
Bonnie Traymore
2023 Finalist
261 Pages
Check current price
Fiction - Thriller - Psychological
Reviewed by Lucinda E Clarke for Readers' Favorite

I'm not sure whether Little Loose Ends by Bonnie Traymore should more correctly be called Large Loose Ends. I had not read the first book in the series, but there was enough of a back story to explain how the saga continues with one of the characters terrifying both Victoria, the main protagonist, and her new acquaintance Jenna. There is a huge problem in dealing with the threat of violence when no actual crime has yet taken place, and it becomes a "he said/she said" situation. It is difficult to persuade the police to take you seriously, even though you are living in constant fear. It's a scenario that might apply to any one of us and the tension, uncertainty, and fear can last - and destroy lives. Not only were the young women affected by this predator, but their friends and family as well. Woven into the narrative, Victoria sees her marriage disintegrate as she battles with her desire for revenge, setting up her new art gallery, and spending time with her young daughter and her suspicious husband.

Little Loose Ends by Bonnie Traymore is a great read. The story speeds along, taking the reader with it. I identified with the characters and cared about them, which is always a sign of a good book. I admired the way the author kept my attention from the first page, not by wild car chases and multiple murders but by the strong sense of threat looming over the two women who have been terrorized. At first, I wondered if they were overreacting, but as the story moved along, I appreciated the fear and anxiety that they were experiencing. Backed up by a supportive cast of close family and friendly police personnel, Victoria perseveres in her quest for justice, but then there is a surprising twist that I never saw coming. Highly recommended and well worth five stars.
She Fell
Wendy Weiss
2022 Gold Medal
248 Pages
Check current price
Fiction - Thriller - Psychological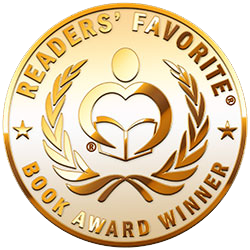 Reviewed by Susan Sewell for Readers' Favorite

While on vacation, a young Harvard student is arrested for the murder of her twin sister in the astounding psychological thriller, She Fell by Wendy Weiss. Twin sisters Emily and Jessica possess different personalities, to the point of being opposites. After their thirteenth birthdays, their diversity became more glaringly obvious. Where Jess was beautiful, sweet, and outgoing, Em was androgynous, temperamental, and introverted. During college break, the two sisters traveled to the Grand Canyon, and while taking selfies, Jess disappeared. Arrested for Jess's murder and held without bail, Em is encouraged by her parents, legal counsel, and her psychiatrist to plead guilty by insanity. Despite her compliance, Em is found guilty of murder and sent to federal prison. Unable to convince anyone of her innocence and having nothing better to do, Em records her story in notebooks. While in solitary confinement, she begins to experience hallucinations that shake her to her core. With the combination of her faulty memories, psychiatrist, and ghostly visitations, Em feels as if she is cracking up. Were the prosecutor and jury correct? Did she murder her sister?

A chilling view into a young woman's tortured mind is vividly portrayed in the gripping psychological thriller, She Fell by Wendy Weiss. Rivaling an Alfred Hitchcock tale, the story contains a psychologically complex protagonist and a suspenseful and disturbing plot with an unexpected twist. It is a thrilling story where the tension and suspense evolve and build into a surprising and unanticipated conclusion. Written in the form of a memoir, ascertaining and understanding the main character, Em's troubled psyche is fascinating. The further I got into the book, the more unsettling and heart-breaking Em's story became. Once my interest was captured, I couldn't put the story aside until I knew Em's final outcome. It is an extraordinary book that will thrill those who enjoy novels with the elements of mystery, drama, and a questionable sense of reality.
Headcase
Book 1: Shock & Denial
Chris K. Jones
2022 Silver Medal
388 Pages
Check current price
Fiction - Thriller - Psychological
Reviewed by Anne-Marie Reynolds for Readers' Favorite

Headcase: Shock and Denial by Chris K Jones is the first book in the Headcase series. Andrew Beck is a well-respected doctor and sports psychologist, the first port of call for pro athletes with troubles that need fixing. In fact, the only person whose head he can't get into and fix is himself. While he has a life many would kill for, he has his own demons to fight. His father was a Masters Golf champion and taught Beck everything he knew about being number one, about getting to the top of his game and staying there. Add to that the physical and emotional abuse Ted Beck dished out to his son, and it's no wonder Andrew Beck turned his back on his father and golf. The drive to succeed is still deeply embedded in him and he gets drawn into high-stakes gambling and a relationship with an underground club operator. His latest wager leads to murder and blackmail, risking everything he holds dear. Can he win the ultimate mind game or will he lose everything? He is, after all, the best at his game but is his best good enough?

Set in an alternate reality, Headcase: Shock and Denial by Chris K Jones is a suspenseful, exciting story. The prologue sets the scene for what the main protagonist becomes, giving us some insight into Andrew Beck's mind as we read all about how he gets into other people's minds. This story is well-written, descriptive, and makes you feel as though you are part of the story. Each chapter leads you neatly onto the next and makes you want to keep reading. There is plenty of action in the story and some twists and turns that will lead you down many dark alleyways before you find the right one. The characters are exciting and well-developed, people you either love or hate, and you will feel every emotion our main character feels. This is an excellent choice for anyone who likes stories full of suspense and is quite a unique take on the genre. Thoroughly enjoyed this, looking forward to book 2.
Ladies of the Canyon
Douglas Wood
2022 Bronze Medal
204 Pages
Check current price
Fiction - Thriller - Psychological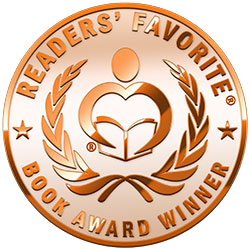 Reviewed by Heather Osborne for Readers' Favorite

Ladies of the Canyon by Douglas Wood is a tense psychological thriller set in modern-day Hollywood. Actress Devon O'Keefe is a recovering addict, struggling to keep herself in work on the popular TV show, Beverly Hills Banshee, while grappling with her own personal demons involving her starstruck mother/manager. Through chance or coincidence (I'll let you be the judge), she encounters Nikki Barnes, a former child star and addict, at one of her NA meetings. Devon, on the brink of losing her home due to debts she's incurred after being in rehab, agrees to move in with the aging starlet, and thus embarks on a series of strange events. Devon is convinced someone is trying to sabotage her rehab efforts, but is it Nikki or is it all in her imagination?

Rarely have I been captivated by a thriller as I was with Ladies of the Canyon by Douglas Wood. Akin to Hollywood favorites like Misery and recent TV movies, such as The Act, this novel captures a desperate woman's attempt to find her way to stardom after having fallen from the echelons of fame. I could feel Devon's struggle and desire to be believed, and the tension was palpable as it grew with each page. I read this book in one sitting, and can certainly see it as a Netflix series or movie in the future (which one can only hope will happen with Mr. Wood's resume). I would definitely recommend this to thriller fans who enjoy a little sojourn into the darker side of Hollywood stardom.
Free From Sin
A Possum Gap Novel Book 1
Karen Ann Hopkins
2022 Honorable Mention
266 Pages
Check current price
Fiction - Thriller - Psychological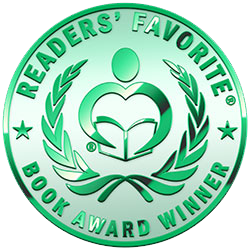 Reviewed by K.C. Finn for Readers' Favorite

Free From Sin is a work of fiction in the mystery, suspense, and psychological thriller sub-genres. It is intended for the general adult reading audience and was penned by author Karen Ann Hopkins as the opening novel to the Possum Gap series. In this truly gripping story set in the Kentucky countryside, we encounter three central female protagonists as their lives collide in the most unpredictable way. As one troubled new adult seeks happiness at any cost, another woman falls prey to dangerous manipulative influences. And it's all left the local sheriff Sadie Mills to pick up the pieces before it's too late.

It is always so refreshing to read a strong female-led work of crime fiction, especially when the cast of characters is as rich and varied as those that author Karen Ann Hopkins has so lovingly crafted. I particularly enjoyed the portrayal of the good-natured Lucinda Coblentz, a character I would not typically be drawn to, because the depth of psychology and empathy behind her characterization really drew me into her plot and made me care deeply for her welfare and that of her family. Every character in Free From Sin is given this vivid and well-considered developmental treatment and, when combined with the tense and exciting events of the plot, it makes for a mystery read that's impossible to put down. Overall, I wouldn't hesitate to recommend Free From Sin to fans of well-penned crime, thriller, and mystery fiction. A truly unmissable read.
If She Dies (Harlow Book 1)
Erik Therme
2022 Finalist
264 Pages
Check current price
Fiction - Thriller - Psychological
Reviewed by Trudi LoPreto for Readers' Favorite

It has been nine very long and miserable months for Tess whose five-year-old daughter was killed in a car accident. Brady was the man responsible and he is sitting in jail for the crime. Tess can only find a strange sense of peace when she sits in her car and waits for Eve, a twelve-year-old girl, and follows her to school and waits in the park for her to leave school and return home. Eve is the daughter of Brady and Meg and has no idea that Tess is out there watching her. When Eve disappears, Tess becomes the prime suspect, and only through her own wits and guts do we learn the hows and whys of the missing child. We learn of the trials and tribulations that Tess is going through and I cried and cheered by her side. In addition, Tess and her husband find themselves growing further and further apart; her twin brother appears and disappears, adding to her heartache. Tess is riding an emotional roller coaster and until the very end I had no idea where it would lead her or any of the other participants.

Thrilling, heart-wrenching, exciting, sad, happy, and so much more were present as I read If She Dies. If She Dies is mainly a psychological thriller loaded with twists and surprises. It is also the story of how far a mother's love can be pushed and pulled as we witness the actions of Tess and Meg repeatedly. I was very quickly drawn into If She Dies and found it hard to stop reading. Author Erik Therme created real-life characters in a very compelling story that is a must-read. I have not read any of Erik Therme's other books yet, but I will in the very near future. I truly believe that If She Dies would make an awesome made-for-TV movie and can even imagine several actors I would like to see starring in it. I urge you to read If She Dies; you will not be disappointed.
Contact Author -