Moments: This to the Next
Poetry - Now and Eternity
Gary W. Burns
2019 Honorable Mention
104 Pages
Check current price
Poetry - General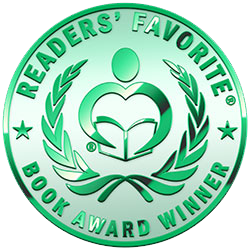 Winner of the 2019 Readers' Favorite Poetry Award, General  

Wholeness, well-being and harmony are but a few of the currents that run through this inspiring, calming and expressive book of poetry.  The poems in this collection speak of time as endless spontaneity and invite the reader to take in the harmony of now and eternity. 

Reading through these meditative poems, immersed in a contemplative calmness, the reader will experience a quieting symmetry.  The poetry offers a conscious connection for attaining inner balance, personal growth and healing.

This volume of poetry makes is a nice book to have by your favorite chair or your favorite place of reading and there to read now and again to create a meditative and calming retreat from a stressful busy world.
Horse Prayers
Poems From the Prairie
Anna M. Blake
2019 Bronze Medal
106 Pages
Check current price
Poetry - General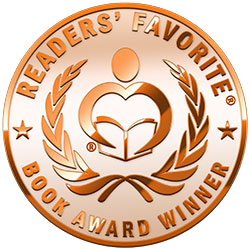 A collection of poetry from a small farm on the Colorado prairie; tiny stories in simple words, praise for the beautiful fragile land, and love poems to horses. This is a 106-page book of poetry and photography, a softcover mini-coffee table book.Some heartfelt, some humorous, these poems are a howl to the prairie wind. I'm a woman on a farm, wonderstruck by this simple life with its plain beauty; the comfort of daily chores and bittersweet sunsets. Even my words can't look away.And the horses. This "gray mare" isn't over that girlish phase. None of us are, so I write love poems to horses, putting words to this equine passion that powers a central part of our lives. What is it that pulls us so fiercely to horses?Horse Prayers is verse but this love affair with poems doesn't threaten my long-term relationship with writing non-fiction. It's more like an inky ménage à trois.
Tourmaline
Ginger Tran
2019 Silver Medal
150 Pages
Check current price
Poetry - General
Tourmaline is a collection of poems dedicated to the intimate healing of oneself.
It's about dark nights, it's about trauma, it's about love, it's about self-rediscovery. It's about human resilience and our emotional capacity to keep being transformed by things we did not choose but must embrace anyway.
Birnam Wood
El Bosque de Birnam (English and Spanish Edition)
Jose Manuel Cardona, Hélène Cardona (translation)
2019 Gold Medal
96 Pages
Check current price
Poetry - General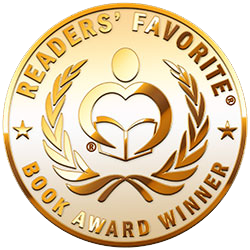 Best Translation Washington Independent Review of Books. World Literature Today Notable Translation 2018. Winner 2019 Best Book Award, Readers' Favorite Book Award, Pinnacle Book Award, 2018 Julie Suk Honor. Finalist 2019 Eric Hoffer Awards and International Book Awards
Birnam Wood 
is one of the most impressive collections of poetry I've read in recent years.  It is a work that can sit easily beside Seferis's great poems of exile and return, or beside Elytis's gigantic sequence of the Albanian campaign. This is Europe yearning: 'Exalted were you in my dreams,/ Almost inaccessible like an island/ Sought and sought for years.'  
--Thomas McCarthy, Poetry International
Birnam Wood
embodies the self in the world of myth with its attendant themes of tragedy and fate.  If the water of exile is longing, the cup brims over in these sun-shattered works of diaspora.  Cardona is an essential twentieth-century Spanish poet. His poems journey toward an ever-receding home. 
--
Marsha de la O, author of 
Antidote for Night
These are poems of solid classical diction, keenly aware of the rich traditions that precede it, where mythology, travel or personal memory represent starting points for erotic and metaphysical reflection. Time and space are malleable matter in the hands of the author, whose social commitment blends naturally into the lyrical song.
--
Andrés Neuman
, a
uthor of 
Traveler of the Century
Beyond Rock Bottom
A Collection of Poetry
Kara Petrovic
2018 Finalist
171 Pages
Check current price
Poetry - General
"How how wrong, how twisted, how ill-fated it should be that you were the one to bring out my poetry." A collection of poetry written by Kara Petrovic, a 21 year old who struggles with PTSD, and her diagnoses between Bipolar II Disorder and Borderline Personality. These poems give a look into the heartbreak, anguish, and ultimately, acceptance that comes to those afflicted with Mental Illness. Spanning across three years, they are an anthology of her relationships -- with those who loved her, those who did not, those whom she loved and the way she tried to love herself.
Chant of a Million Women
Shirani Rajapakse
2018 Honorable Mention
142 Pages
Check current price
Poetry - General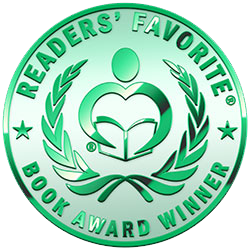 - Winner, 2018 Kindle Book Awards. - Honorable Mention, 2018 Readers' Favorite Awards. - "Official Selection", 2018 New Apple Summer eBook Awards for Excellence in Independent Publishing. Rajapakse explores identity, values and women's role in society through the poems in Chant of a Million Women. She also looks at the concepts of beauty and the standards imposed on women to conform. Some of the poems are hard hitting and take on subjects that are uncomfortable to talk about like rape, female gender mutilation, abuse and male dominance. She talks about power and the quiet force that keeps half the world moving even when there is no hope. The language is simple yet the thoughts and ideas are not. They rise from the depth of our very being to swirl through the pages compelling the reader to step into worlds created within the covers. There is magnificence and strength juxtaposed with violence and weakness as are other opposites such as the divine and human frailty. These poems are like a breath of fresh air, provoking, mesmerizing and entertaining. At our core is a chant, soft, like the susurrus of leaves only breezes understand. Sometimes it opens lips to sing like gurgling waters meandering from here to there, to wherever it flows, or the soft tread of footfalls on the path outside. But sometimes, it's a roar so loud thunder stops in its tracks in awe. Reviews "Overall this collection is spirited and powerful, and above all, it has an important message that is expressed so well. This is one of my favourite collections I've reviewed so far, and I would thoroughly recommend it." (Sam Rose, Peeking Cat Poetry Magazine, UK.) "Men in power twisting rules regarding women's reproductive rights is something that all women, regardless of socioeconomic status, race, creed, can relate to. Touching on topics like these makes Rajapakse's poetry universal. While her language takes the reader on a journey filled with beauty inside of the darkness of the topics." (Jessica Wright, Poetry International, USA.)
Hope Between Heartbeats
Liz Newman
2018 Bronze Medal
106 Pages
Check current price
Poetry - General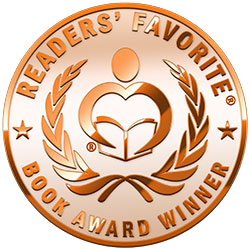 As gentle as a summer rain, Liz Newman writes with a mellifluous style, reminiscent of the classical poets. There is a gentle, soothing syntax in her words, a lovely treasure trove of poetic compositions. The author addresses the very elements of life, crafting a book into sections which form the cornerstones of human experiences; Life, Love, Loss, and Learning. Each section is skillfully comprised of words that touch the soul."Your body is failing you, but so am I, because I don't know how to save you," is a heart-wrenching stanza from the poem, 'Mu-tiny on Immunity.' For the reader, the feeling of the helplessness and impending loss is permeable and real. Throughout this beautiful book, there are hidden jewels which cause you to revisit the poems again and again. The author suggests that the poems herein can also be read randomly. I especially enjoyed that this book can be appreciated, regardless of where one chooses to read; each piece stands on their own merit. A debut for this author, Liz Newman has created a beautiful collection, a joy for readers who love a classically written compilation. Brenda-Lee Ranta author, Allegories
I Am A World Of Uncertainties Disguised As A Girl
Nicole Lyons
2018 Bronze Medal
138 Pages
Check current price
Poetry - General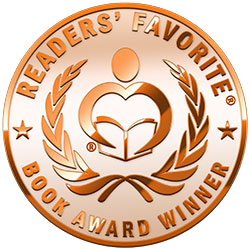 'I Am A World Of Uncertainties Disguised As A Girl' written by author and poet Nicole Lyons, is a breathtaking collection of poems that blurs the lines between love and madness. A sorceress of words, Nicole Lyons takes the reader to the edge of the abyss of creativity, sanity, and love, and asks the question, 'can one survive both a broken heart and a broken mind?'
To Build A Home
Hinnah Mian
2018 Silver Medal
154 Pages
Check current price
Poetry - General
Winner of the Silver Medal in Poetry - General category for Readers' Favorite International Book Awards
On learning that it's not love if it hurts you. On learning that abuse comes in many forms. On learning that home is found within yourself. On learning that self-love is the most divine love there is. On learning that building a home starts and ends with yourself. Within the pages of To Build A Home are poems and prose that explore not only the emotions that come with learning you are in an abusive relationship, but how you can learn to heal and love yourself again in the aftermath. It will help you discover that the most beautiful love is the love you give yourself.
Poetry and Ponderings
A Journey of Abuse and Healing Through Poetry
Diamante Lavendar
2018 Gold Medal
138 Pages
Check current price
Poetry - General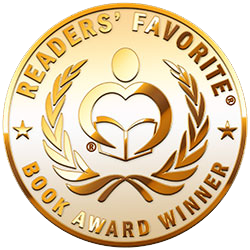 Winner of a Gold Medal from the Nonfiction Author's Association!  A Gold Medal winner from Mom's Choice Awards!  Also a Pinnacle Achievement Award winner for Poetry!  Winner of two Gold Medals from Royal Dragonfly Book Awards for Poetry and Religion/Spiritual and a Finalist in the Book Excellence Awards!  More recently a winner of a Gold Medal from the Human Relations Indie Book Awards for Motivational Indie Poetry Book and a Silver Medal also from The Human Relations Indie Book Awards for Personal Challenge Indie Poetry Book.  Last but not least, a 5 star review medal winner from Reader's Favorite and a Gold Medal winner from Reader's Favorite for Poetry!
In this rare collection of nonfiction Christian poetry and prose based on real life experiences, Diamante Lavendar, a victim of abuse, shows the reader the raw emotions of pain, hate, and denial that occur before a victim of abuse can find a way to heal from the pains of assault. Knowing herself the very difficult journey of being a victim, Diamante was abused as a child, and turned to alcohol and drugs to numb the pain. Many years later, she started to heal under God's watchful eyes and was able to find love in her life again. She shares these truly inspiring, religious poems in the hopes that it may help other victims heal their hurts, as she did while writing the poetry collection.
Contact Author -