The White Colossus
Enne Baker
2022 Finalist
63 Pages
Check current price
Poetry - General
Reviewed by Astrid Iustulin for Readers' Favorite

There are poetry collections that leave their mark on the reader because of their refinement. When it turns out that this is the first work of this kind written by a young poet, the admiration becomes even more profound and gives hope for a great future for the writer. The White Colossus by Enne Baker is one such splendid collection. The poems are written with vivid images and words that capture the essence of the themes. The themes on which Baker dwells include death and the relationship with the gods, alongside many others that will intrigue the reader.

I recently happened to talk to a disillusioned friend about the current state of poetry, but I am sure if he read this book, he would quickly change his mind. The White Colossus is a poetry collection that I consider different from all the ones that I have read so far. What struck me most is that this is Enne Baker's first collection, especially since he already has a very personal and original style. His words are clear and direct, and the images of his poems immediately strike the reader both for their power and the way in which they represent things. The poems about death left a strong impression on me, and, at the same time, I have to admit that something is mesmerizing about these poems. I recommend The White Colossus to all readers who love poetry with vivid images and poets who know how to convey meaning.
The Opossum and the Cats
Marilyn B Wassmann
2022 Honorable Mention
34 Pages
Check current price
Poetry - General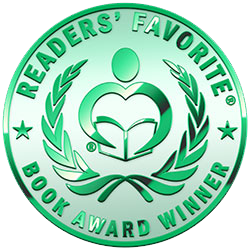 Reviewed by Kayleigh Perumal for Readers' Favorite

Marilyn B Wassmann's The Opossum and the Cats is an extended poem that tells the story of how two very different animals can co-exist, and even learn to like each other. On a cold rainy night, a pregnant cat has no shelter to deliver her kittens, so a grumpy old opossum is forced to lend her his home under the shed. The new mother is too tired to move after the ordeal, and although the opossum values his solitude, he does not banish her or the five newborn black and white kittens. Initially, the kittens heed their mother's instructions to respect the opossum's desire for space. However, it was not easy in such close proximity, as the kittens grew quickly. One day, the kittens got into trouble, leading the opossum to prove that he reciprocated their affection when he saved them.

Marilyn B Wassmann's use of rhyming couplets (most of which are quatrains) creates a sense of rhythm and flows throughout the poem in a way that children will thoroughly enjoy. Her choice of words is highly commendable, but also straightforward. She cleverly weaves educational facts about the opossum into the poem so that even those unfamiliar with the animal can understand the story. I particularly loved how the solitary opossum has a change of heart toward the end of the story and learns to love the kittens. The Opossum and the Cats suggests that anyone can find a family, even in the most unlikely places.
Pangaea
Prose and Poetry
Hinnah Mian
2022 Bronze Medal
128 Pages
Check current price
Poetry - General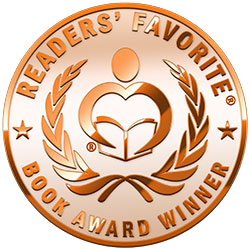 Reviewed by Pikasho Deka for Readers' Favorite

Pangaea by Hinnah Mian is an introspective poetry collection that recounts stories about the generational trauma left on a brown-skinned young woman growing up in contemporary America. Through her post-modern stanzas, Mian touches upon some heavy topics such as discrimination, racism, sexism, and many more. These poems are an attempt to make sense of the scars etched upon the mind and body of a woman who never felt good enough, beautiful enough, strong enough, or resilient enough to face the world in all its cruel glory. There are several poems that deal with depression and trauma-related mental health issues, expressed in the form of poetic verses that will find a way to pierce even the most sturdy of hearts.

Beautifully melancholic is perhaps the best way to describe Pangaea. The themes and subject matter of the collection elicit feelings of deep-rooted sadness only found by listening to top-tier sad songs. Hinnah Mian has a way with words, and she uses those words to pen some hard-hitting verses that are not only emotionally evocative but also increasingly relevant. People judging others based on the color of their skin or religion, or even background, is nothing new. But it's still very personal for the person at the receiving end of it. Mian's poems feel personal and intimate yet contain universal themes that almost everyone will be able to relate to. Books like these are a plea for empathy and acceptance. Recommended to anyone who enjoys poetry.
Melting Faces in a Cracked Mirror
Written Works by E.D. Small
E.D. Small
2022 Silver Medal
154 Pages
Check current price
Poetry - General
Reviewed by Erin Nicole Cochran for Readers' Favorite

Melting Faces in a Cracked Mirror by E.D. Small is a collection of thought-provoking and action-provoking poetry like no other book out there today. Filled with images that are expressly unique and drawings throughout that create a complete atmosphere of ultimate feeling, E.D. Small's Melting Faces in a Cracked Mirror smacks the reader in a "wake-up" to the world around you type of way. A wake-up call that can't be shrugged off or ignored.

E.D. Small's Melting Faces in a Cracked Mirror has poetry that morphs from one image to another, and at times you can feel the soul beating in the poet's heart. You can see his life's blood inked upon the screen and pages. It's a tapestry stitched together of suffering, sadness, with beautiful threads of love intermingled. A man's moments. One of my favorite moments appears on pages 66-67 titled "at the end of every rainbow (uncle art & I)." Without giving anything away, it's a true poem that just pulls at everything that a person is made of. It's a memory of such ultimate guidance that a reader can only hope they stumble across it within their own life. And I don't imagine that there are many who have such a day in their memory banks. E.D. Small gives you pieces of his life as well as others who were taken too soon. His words create such a world to step through. On page 87 in "like a quiet storm brewing," he describes the voice of Barry White "like a mug of steamy whipped chai tea and late-night radio." All the senses swim in his words.
Songs for Solo Voice
James R. Whitley
2022 Gold Medal
68 Pages
Check current price
Poetry - General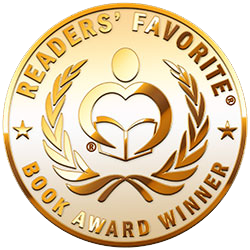 Reviewed by Emily-Jane Hills Orford for Readers' Favorite

Poetry is music. From the Psalms of Solomon and before up to the present day, words have expressed a rhythmic quality that transcends the emotions and sentiments of music. Poetry projects a distinctive musical quality, a musical voice, one that deepens the feelings of what it means to truly be alive. "Given the appropriate container,/ a whole lifetime can be preserved." Add a few musical terms to the poem's title, like "overture" (a musical introduction) and "sostenuto" (a prolonged, sustained musical note or tone), or even to the content itself, like "bass clef, treble clef" (referring to musical notation and the placement of notes on the stave), and you have a truly musical experience being expressed. Now, here's a real tongue twister: "hemidemisemiquaver" (perhaps conceivably the fastest possible note, a sixty-fourth note). But the poet, James R. Whitley, sums this up quite eloquently; "there is no proper key for longing."

James R. Whitley's collection of poetry, Songs for Solo Voice, is appropriately titled to indicate that his poetry is music, more specifically, songs. There are no lyrics, but one doesn't really need lyrics for the lyricism of poetry to shine through. This poet has a powerful command of language, and I particularly love his references to music and his clever use of similes and metaphors: "Overhead, the blasé moon hangs/ like a luminous wrecking ball,/ a thirsty razor-sharp pendulum." And more on stars "like cold unblinking eyes." This the poet then compares metaphorically to "my emptied home,/ radiant with ruin." Powerful, insightful words, all transformed into music, songs to be sung solo. There is a lot to appreciate in these poems and it'll take several readings to appreciate the full breadth of the poet's nuances.
Tenebrae
A Memoir of Love and Death
Dan Flanigan
2021 Finalist
74 Pages
Check current price
Poetry - General
Reviewed by Mamta Madhavan for Readers' Favorite

Tenebrae: A Memoir of Love and Death by Dan Flanigan is a collection of emotional poems that speaks about the death of his wife, and brings together beauty and suffering in a creative and aesthetic way. Written in free verse and as prose poems, they capture the feelings, emotions, and thoughts of the poet brilliantly and leave readers feeling poignant and mournful. The title 'Tenebrae' depicts the poet's melancholic mood and the twists and turns of his life. It is a collection that will hit readers hard and leave them teary-eyed as they read about life and death. This well-worded collection speaks about other areas of the poet's life, revealing his perception of life and humanity.

The poems are reminiscent of the poet's anguish and he captures the time between living and dying. The poem 72nd & Amsterdam evokes feelings of nostalgia as the poet speaks about his wife's illness and his fear and despair. Briar Rose is heartrending and the poet describes the last day of his wife's life through a prose poem. Every poem in the collection speaks about the poet's pain and it is indeed amazing how he chose to put his pain and anguish into words as they not only speak about life and death but also about other issues of loss, growth, change, and more. There are poems that deal with family, history, the poet's Irish background, and the confessional tone in the poems adds to the personal tone and reveals the poet's deeper emotions and intense thoughts.
The Tearing Apart
Luisa Elena Kolker
2021 Honorable Mention
84 Pages
Check current price
Poetry - General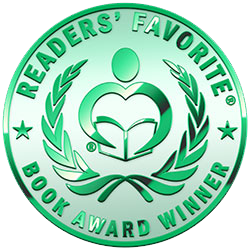 Reviewed by Tiffany Ferrell for Readers' Favorite

In Luisa Elena Kolker's The Tearing Apart we are introduced to a variety of subjects such as relationships, loss, dreams, and childhood nightmares. Set in Spain and New Mexico, we travel along with the poet as she tells us her story in perfect, almost lyrical lines. Very raw and personal, Kolker delivers a beautiful array of poetry in her first collection.

Two poems really stood out to me. They were Demons and A Passage Through Spain. In Demons, you read about a previous partner of the author perhaps and the sexual abuse that they suffered at the hands of their father as a small child. You see that this caused a long-term effect on the person, even if it's not something shown on the surface. It's a very powerful poem because it's true; abuse leaves behind scars and demons that linger. The trauma caused can come out in many different forms. I found A Passage Through Spain just brilliant because, as I read it, I went back to all the history books I have devoured about Spain.

I really enjoyed reading this collection. I thought the poems were amazingly written. With each poem, you find yourself in the author's shoes as she expresses grief, love, terrors from childhood, and seeking the truth she wants to find. Overall, I think Luisa Elena Kolker has done a great job and I can't wait to read more of her work. It's definitely a collection of poems I will recommend to others.
Selected Poems
2000-2020
JC Mehta
2021 Bronze Medal
70 Pages
Check current price
Poetry - General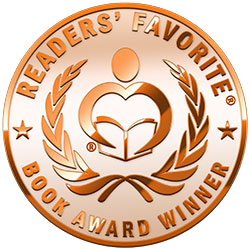 Reviewed by Pikasho Deka for Readers' Favorite

Selected Poems is an award-winning poetry collection written by J.C. Mehta over two decades (2000-2020). J.C. Mehta expresses her own trials, tribulations, hopes, and desires through a set of intimate and personal poems that showcase the various stages of her life. Murdered & Missing Indigenous Women is a poetic narrative recounting the destroyed and forgotten lives of women belonging to the Native American community. A Priest and an Indian Walk Into a Bar is a humorous rendition of a raucous night. The Lecture recounts how the passage of time rolls over the young. Mourning Light showcases how the past sometimes comes back to haunt us. Each piece feels inspired by J.C. Mehta's personal experiences throughout her life.

If you love poetry, Selected Poems is a collection that you won't regret having in your catalog. Author J.C. Mehta's beautifully written pieces will break your heart, make you smile, and unleash your imagination in wild ways. Written in a first-person narrative with a raw and authentic style that sometimes may even seem brusque, the poems cover a wide spectrum of subject matter related to childhood trauma, parental neglect, abuse, exploration of sexuality, identity crisis, love, and more. Each poem feels heavily influenced by real life and is filled with clever wordplay, introspection, and humor in varying degrees. The pieces may differ in subject matter, length, and style -- some even seem abstract -- but have a common unifying sense of personal intimacy that you can't shrug off. I thoroughly enjoyed Selected Poems, and I will highly recommend it to poetry lovers.
One Heart Many Breaks
Sandeep Kumar Mishra
2021 Silver Medal
75 Pages
Check current price
Poetry - General
Reviewed by Mamta Madhavan for Readers' Favorite

One Heart - Many Breaks: A Collection of Poems and Art by Sandeep Kumar Mishra is a collection of poems and art with diverse themes that give glimpses of the poet's personal emotions, feelings, and journey. The words and art in the book reflect the poet's love for nature and the need to go back to it, the spiritual quest in today's modern times, and the good and bad moments that impacted his life. He captures the nuances, intricacies, and complexities of life with ardor and vigor that will leave readers excited and impressed with his perception of life.

'A Letter to My Beloved Wife' is raw and honest, and is all about the author's pain of being in an unhappy marriage which he terms as a business agreement. 'Seascape' is another poem I enjoyed; it spells out hope, joie-de-vivre, and pleasant feelings, and the rhyme gives it a lyrical pace and breezy movement. I found the following prose poem profound as it captures the author's pain and angst perfectly: "I painted an ocean/But forgot the shore/There were no ships/When I took a close look, /It was my isolation" - this strophe is originally from his poem 'I Painted an Ocean.'

One Heart - Many Breaks: A Collection of Poems and Art by Sandeep Kumar Mishra is kind of autobiographical because it is all about the poet, his life, his family, society, the world, and nature, and the artwork enhances his words effectively. The collection is a real treat for all poetry lovers as the poems are beautiful and will take them to another world where the rawness and profundity of the poet's words will touch their hearts.
Dispatches from the Swinging Door Saloon
Poems from my 10-year bender inside heaven's dive bar
Randall McNair
2021 Gold Medal
130 Pages
Check current price
Poetry - General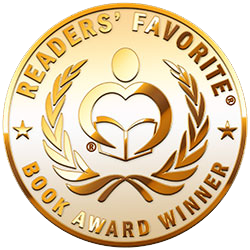 Reviewed by Tammy Ruggles for Readers' Favorite

Dispatches from the Swinging Door Saloon: Poems from my 10-year bender inside heaven's dive bar by Randall McNair is a unique collection of poetry about many facets of life. From the first poem, you get a feel for the personality of the author. In these verses, you'll find humor, clarity, and truth. McNair's poetry has something for every taste. If you like abstract ideas, you'll find them. If you like concrete, vivid imagery, you'll find it. McNair is a true storyteller, telegraphing bits and pieces and a myriad of emotions in his phrasing. You'll connect instantly to the first poem as he describes making $50 a year writing poetry. His writing is clear and descriptive, and you get what he is saying when he talks about a blue-collar man being trapped in a white-collar existence. His observations are keen and quick, and you'll find yourself zipping through each poem to read more wit and wisdom.

I like how Randall McNair paints images with his poems, whether it be his thoughts on a woman's body or the loss of a loved one. Each page tells a story of characters and meaning, and most are grounded in everyday life in an observational Stephen King style. As in life, these poems reflect the hills and valleys of experience, so that anyone can relate to the verses. He covers a wide range of emotions, from love to hate and everything in between, but I especially like his views on alcohol. On the surface, his poems seem simple, but deeper meaning lies beneath. If you like poetry, you'll love Dispatches from the Swinging Door Saloon by Randall McNair. And if you don't like poetry, meet the poet who can change your mind.
Contact Author -