Praise Petals
Lisa A. McCombs
2021 Silver Medal
Kindle Edition
Check current price
Young Adult - Religious Theme
Reviewed By Donna Parrey for Readers' Favorite

Praise Petals is one of the novels in the Church of Go series, a Young Adult book with a light Christian air about it. Author Lisa A. McCombs introduces readers to a number of young people, each hiding behind their own insecurities. As the book progresses, we meet Rose, obsessed by her unibrow; Lilly, a shoo-in for a part in a "Mean Girls" remake; and a host of other high school girls with their own issues and backstories. Rose's long-time best friend, the cross-eyed Jay Allen, is out of town for eye surgery, which has her feeling lost. McCombs tells Rose's story in 35 chapters, each short enough to lure readers in and convince them to stay for one more chapter … over and over again.

Readers, especially fans of Young Adult literature, will enjoy getting to know Rose and the group of girls that author Lisa A. McCombs introduces in Praise Petals. These young ladies are cast together by Pastor Larry at the Church of Go to form a singing group. The girls' voices may harmonize well, but their differing personalities may not mesh quite so nicely. McCombs sets readers up to boo-hiss Lilly "Godzilly" Jenkins from the get-go. We play along with Rose's coping strategy of finding new words, alphabetically, to describe her nemesis. Nevertheless, the time these young women spend together gradually reveals the social angst, family situations, and circumstances that influence their various outlooks and allows them to learn how to support one another. Readers of Praise Petals will find themselves grateful for the Pastor Larry in their lives.
Blood or Loyalty
The Wayward Sons of the Empyrean
Adam Miller
2021 Bronze Medal
Kindle Edition
Check current price
Young Adult - Religious Theme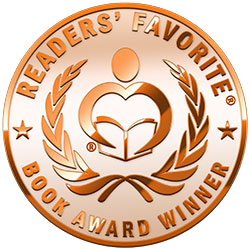 Reviewed By K.C. Finn for Readers' Favorite

Blood or Loyalty is a work of fiction in the religious fantasy genre and serves as the first installment in The Wayward Sons of the Empyrean series. It is aimed at young adults and was penned by Adam Miller. The book is a retelling of the Christian story of Lucifer's rebellion against God and the war between the angels that follows. As Gabriel and his brother Lucifer learn about the heavens their Father has created, the mention of one name sends Lucifer and his followers into a rebellion fuelled by jealousy that has the potential to destroy heaven itself.

It's a challenge to explore Christian scripture in a way that makes it truly exciting and dynamic for the modern or casual reader who isn't a keen historian or theologian. Telling the stories of creation according to the Old Testament, whilst inspiring awe in the already devout, can be quite inaccessible to those outside of the Christian faith. However, Adam Miller has excelled in producing an insightful and exciting retelling of Lucifer's rebellion against God at the dawn of creation. The epic conflict between Gabriel and Lucifer is told via a trail of world-building that doesn't stray too far from scripture, action worthy of a modern blockbuster. The personal drama between the angelic brothers brings this cornerstone story from Christianity into the 21st century. I'm happy to recommend Blood or Loyalty to readers everywhere; it's an unforgettable read and I could not be more excited to see where future books in this series go.
Miracles and Mayhem
A Testimony of God's Ever-Present Love and Protection
Belinda Smith-Cicarella
2021 Honorable Mention
Kindle Edition
Check current price
Young Adult - Religious Theme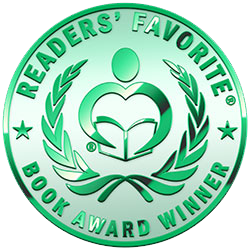 Reviewed By Daniel D Staats for Readers' Favorite

Have you ever been pulled into the ocean by a tsunami? Have you ever been chased in a jungle by a wild animal? Belinda Smith-Cicarella has had these and many other events happen in her life. To say she has led an exciting life is an understatement. She shares her extraordinary circumstances in Miracles and Mayhem. Belinda knows how to share a story for all it is worth. The events that have happened in her life are heart-stopping. How did she survive? She describes the part that God has played in her life and in keeping her alive. Read this book to find out who the mysterious guardian was. This guardian kept rescuing Belinda from certain death. If Belinda's life does not get your heart pumping faster, then you must be dead. Miracles and Mayhem is as exciting as it sounds.

Belinda Smith-Cicarella has authored a unique, exciting adventure story of her life that she calls Miracles and Mayhem. Her writing style draws you in, inviting you into her personal life as she details adventure after adventure that highlights God's glory and protection. Her descriptions of the almost disasters in her life are realistic. Her style is easy to read and engaging. The events are written in such a way that they build to a crescendo. Many of the stories will have your heart pounding as Belinda writes in such a way that you feel like you are there with her. After reading this book, you will start looking at life differently and seeking to see the hand of God in your life. Since God is all-benevolent, He will do for you what He did for Belinda.
Two Kingdoms
The epic struggle for truth and purpose amidst encroaching darkness - a medieval fantasy
DC Moore
2021 Finalist
Kindle Edition
Check current price
Young Adult - Religious Theme
Reviewed By Tammy Ruggles for Readers' Favorite

Two Kingdoms: The epic struggle for truth and purpose amidst encroaching darkness - a medieval fantasy by DC Moore is a completely engrossing YA fantasy journey. This debut novel has all you want in a medieval story: character-driven storylines, life-defining choices, compelling conflict and dialogue, illustrations, and a religious theme woven throughout. The plot has two warring kingdoms and three young characters find themselves in the thick of it--Hugh, Marie, and Stephen; a blacksmith, a knight's daughter, and a squire. They each set out to find themselves with the aid of a map that logs their spiritual quest. After losing loved ones, Hugh is torn between vengeance and forgiveness; Marie clashes with her father over her dreams and goals; Stephen's self-doubt and low self-esteem is a barrier to tackling a task that seems too much to handle. But how can they trust in a king they can't see?

This book couldn't have come at a better time for young adult readers. Though written before 2020, the story features a pandemic, but besides that, the internal and external struggles of the characters parallel the struggles teenagers are grappling with today. I enjoyed the religious symbolism of the book (for example, "The Chronicle" representing the Bible), and the dynamic imagery, as well as the multi-dimensionality of the characters. They seem so real, and YA audiences will connect with them right away. I'm sure older readers will recognize their younger selves in some of these scenarios. As you read, you will get caught up in the danger, the mystery, and the suspense as it unfolds for each of the three teens. You'll find an evil overlord out to kill the king and his faithful followers. As the lives of the three converge, they find their trust in this king tested beyond measure. Who will they choose? What price will they pay? This book goes deeper than the average YA fantasy. You will become emotionally attached to this story, and its impact will stay with you and cause you to think about your own experiences and the choices you would make if you were in the shoes of the characters. If you're looking for an entertaining novel with a deep spiritual meaning, your search stops here. Two Kingdoms by D.C. Moore is a YA fantasy novel with substance and heart.
Extreme Blindside
Leslea Wahl
2020 Gold Medal
Kindle Edition
Check current price
Young Adult - Religious Theme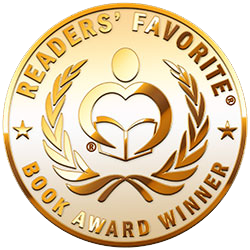 Reviewed By Heather Stockard for Readers' Favorite

Sixteen-year-old Olympic silver medalist snowboarder Jake Taylor and his girlfriend Sophie find themselves caught up in yet another mystery. Jake is competing in the Mountain Madness Games in Colorado to help special needs athletes, but accidents plague the event before it even begins. Sophie, an aspiring reporter, joins Jake in Aspen to cover the Games but it soon becomes clear that someone is targeting the top athletes, Jake included. Their investigation leads them in surprising directions. Meanwhile, Jake's fame and adoring fans are causing Sophie to reconsider dating a celebrity. They must rely on their faith in God to make the right decisions and expose the saboteurs before it's too late.

Extreme Blindside by Leslea Wahl is the sequel to her award-winning young adult mystery novel, The Perfect Blindside. Extreme Blindside is well written and cunningly plotted. Wahl does a lovely job combining faith and mystery in this book that is sure to appeal to many young adult readers. The teen romance is clean and sweet, but nuanced. The mystery has plenty of suspense and twists and turns to keep you guessing. Jake and Sophie's relationship is complex and realistic and both protagonists are relatable and likable. The beautiful Colorado setting and the focus on extreme winter sports are fun and original. Parents will appreciate the lessons and values Wahl infuses her book with and so will any discerning readers. Whether you are a teen or an adult, if you love good, clean mysteries with a focus on faith, Extreme Blindside by Leslea Wahl is a must-read.
Judas Kiss
Murphy's Law, Book Two
K.A. Fox
2020 Silver Medal
Kindle Edition
Check current price
Young Adult - Religious Theme
Reviewed By Rabia Tanveer for Readers' Favorite

Judas Kiss is the second book in the Murphy's Law series by K.A. Fox. The struggles of Delaney "Laney" Murphy continue as she must find the balance between both worlds. Being the daughter of the Devil is not an easy thing, but Laney has found that her father is willing to change. She has been trying to suppress her magic all her life, so learning to use her magic to its full potential is an exhilarating feeling. However, the more she delves into her magic, the more she finds herself slipping away. She needs to find that balance while making sure to stay on her toes. She does not know who she can trust; people betray her all the time and Laney has to be powerful enough to maintain her position. But when a tragedy strikes her where it hurts the most, she is left floundering. Now, she has no other choice but to face her past and risk it all or else she will lose everything she fought for.

Laney is a smart and clever woman, she understands the predicament she is in and is not scared of taking cautious risks. She is the perfect protagonist that draws your attention and holds it until the very end. Laney's abilities are very interesting and learning of her origins drew me into the story. The plot is very well-managed; you will not find any loopholes or points where the story is lacking. It is a cohesive and well fleshed out story and K.A. Fox ensured every character and every turn of the story is planned ahead. I enjoyed the setting, I enjoyed the thrill I got while reading the action and I absolutely loved the ending. Judas Kiss is an incredible story and I would recommend the series to anyone who enjoys urban fantasies and thrillers.
Shards of Light
Book 2 in the Healer series
Susan Miura
2020 Bronze Medal
Kindle Edition
Check current price
Young Adult - Religious Theme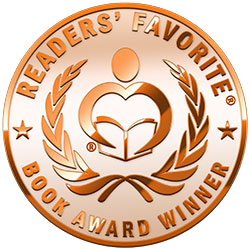 Reviewed By K.C. Finn for Readers' Favorite

Shards Of Light is a work of dramatic and speculative fiction written for young adult audiences by author Susan Miura. Forming the second novel of the Healer series, this tale continues the drama of central protagonist Shilo and her good friend Melody, now separated by Shilo's mission and Melody's ambitions to fulfill her dreams on the ballet stages of the world. Shilo's extraordinary gift as a Healer is still being explored as she spends the summer in Sicily, where her great-grandmother received her own gift many years before. What results is a tale of two young women dealing with difficult trials in their lives, and learning that healing isn't just about a paranormal gift.

Author Susan Miura has lifted this second book in her series to new heights, splitting the tale and mirroring two incredibly emotive storylines to bring the key themes of her work through. One of the things I liked the most about the book was the development of her characters and how relatable they are to the young adult audience, for despite Shilo's powers, she is still vulnerable and learning about the world through the use of her gift. This makes for a fascinating adventure where we root for our heroes and watch them shift and change as life challenges them. There are many relatable themes like injury, adoption and human trafficking, which are also portrayed with emotional intelligence as well. Overall, Shards Of Light is a highly recommended read for teens looking for a lightly magical yet realistic drama.
The Chest of Visions
New Pathways 'Cross Broken Highways
Tim Ferguson
2020 Honorable Mention
Kindle Edition
Check current price
Young Adult - Religious Theme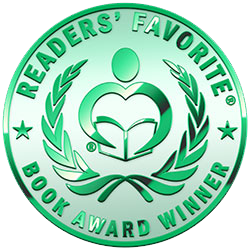 Reviewed By Maria Victoria Beltran for Readers' Favorite

The Chest of Visions: New Pathways 'Cross Broken Highways by Tim Ferguson is a young adult Christian science fiction novel that is set in two parallel worlds or universes. The story is told partly through an exchange of letters between personalities from our universe and the universe called Caperston where Mattpaul comes from. He is dead and his death has ignited a fire that keeps on fuelling the developing turmoil in Caperston. As conflicts over its archaic rule lead to Chihaysu speaking out against the ruler Pontos's decree that Mattpaul's sister should marry against her will, the mountain people rebel against the valley people of Caperston, and things are out of control.

The Chest of Visions: New Pathways 'Cross Broken Highways by Tim Ferguson is an intriguing read as it is set largely in a different universe. Tim Ferguson's imagination unravels in every chapter of the novel and it is indeed very fertile. Based on the premise that 14 billion years ago, a gravity-defying force resulted in the creation of two identical universes, the novel entertains as well as informs. The sequel to The Chest of Visions: Secrets of Caperston, it surprisingly has many twists and turns considering the number of pages. The heady turn of events and the numerous characters are easy to follow though because Ferguson is consistent and does not veer away from the message for young readers. Without sounding preachy, and without too many words, the story's theme comes out loud and clear and this is what makes the novel unforgettable.
The Adventures of Jules Khan
A Teenage Muslim Superhero
Karim K Devji
2020 Finalist
Kindle Edition
Check current price
Young Adult - Religious Theme
Reviewed By Kimberlee J Benart for Readers' Favorite

The Adventures of Jules Khan: A Teenage Muslim Superhero by Karim K Devji is an action-filled young adult fantasy with a strong spiritual thread which crosses all faiths. Set in the World War II era, it describes the coming-of-age of a superhero with fantastical powers while the theme of respecting people, regardless of religion, nationality, or culture, is emphasized throughout. Born in Europe of mixed religious and ethnic heritage, Jules is sent to a secret boarding school in Africa at the age of thirteen to learn martial arts along with spiritual and intellectual studies to prepare him to become the protector of a book that holds the secret to world peace. At eighteen, Jules heads to Harvard and is immediately pursued from one country to another by the warmongering National Weapons Association that wants the book.

In The Adventures of Jules Khan, Devji gives us a teenage superhero for our times; a spunky and faith-filled young man who is a proponent of world peace through understanding what unites us. Although Jules is a Muslim superhero, the story is engaging for teens of any faith and Devji is respectful of all traditions. Prayer and meditation are as much Jules' weapons against evil as the impressive superpowers he possesses. There are a series of violent encounters in the story, but Jules is always a defendant, not an initiator of it. The narrative is descriptive and moves along at a good pace. The story is told in Jules' own words and laced with his charming sense of humor. My favorite scene is when he initially gains his powers. It's pure fantasy and utterly beautiful in construction. An entertaining and thought-provoking read. I hope we see more of Jules and more from Devji.
Twins Found in a Box
Adapting to Adoption
Janine Vance
2019 Gold Medal
Kindle Edition
Check current price
Young Adult - Religious Theme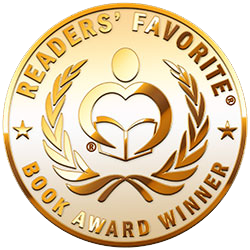 Reviewed By Divine Zape for Readers' Favorite

Twins Found in a Box: Adapting to Adoption by Janine Vance is a spellbinding memoir that chronicles the experience of adopted twins. Jenette and Janine are adopted from Seoul, South Korea by American parents. In this book, the author explores the atmosphere in their new world, the family dynamics and the legal implications of international adoption. When the adoptive father suffers a brain injury and struggles with recovery, and when the parents have issues with their relationship, with the prospect of divorce looming ahead, the children find themselves hanging. Their legal status does not become a priority. Follow the twins as they question their origins and ask questions about their status.

Janine Vance takes readers on a ride back to the years between the '70s right through the '90s. Readers get powerful insights into the upbringing of kids during that time. The writing is filled with relevant social and cultural commentaries and the author uses a descriptive style of writing that allows readers clear images of the setting. The conflict is well developed right from the start of the narrative when the reader is introduced to the key conflict in the story: what it takes to be adopted by parents from another country and culture. The theme of the legal rights of the adoptees and their sense of belonging are among some that are deftly treated. Twins Found in a Box: Adapting to Adoption is beautifully written, featuring a gripping narrative voice and prose that is exciting. It is bold and engaging, hugely informative, a memoir that dares ask questions that adoptive agencies shy away from answering.
Contact Author -