Winks From Above
Opening Up to Signs and Synchronicities to Receive Little Miracles Each Day
Liliane Fortna
2022 Finalist
230 Pages
Check current price
Non-Fiction - Spiritual/Supernatural
Reviewed by Erin Nicole Cochran for Readers' Favorite

Winks From Above: Opening Up to Signs and Synchronicities to Receive Little Miracles Each Day by Liliane Fortna is the kind of book that is transformative in ways you can't possibly grasp all at once. Reading her words, the moments in life that she experienced, both good and bad, bring up memories of the things we've been through that ended up shaping us. Paths we take, whether they are set before our existence or whether they are malleable and moveable, are these beautiful, yet intricately scarred journeys. To be invited into a life, regardless of the way, is one of the most sacred experiences you can possibly have.

Liliane Fortna's Winks From Above felt like a wink from above in itself. The connections that were made in the book helped me to understand the unseen world around me. Parts of the world that I used to see more clearly when I was much younger but that later became muddled are now becoming clearer again. There is a trust within my spirit that I feel a part of again. The way that Fortna tells her story is vivid but also to the point. A poetic thread runs through the book in its entirety. On page 122: "On snowy days, they sometimes came to the door opening into the courtyard. I could see their little footprints all the way to the top of the stairs." Her words are a whisper of feathered wings. There is an incredible sense that despite any wrong done to her, she has released both herself and those who contributed to that pain. Deep down it feels that she has achieved what everyone wants for themselves; the ability to come out of the past healed and better for it.
Awaken To Your Truth
The Time Is Now
Joanna Alexopoulos
2022 Honorable Mention
234 Pages
Check current price
Non-Fiction - Spiritual/Supernatural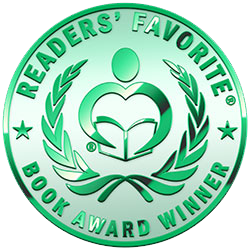 Reviewed by Leonard Smuts for Readers' Favorite

We live in a time of turmoil and change, but more change is coming. Awaken To Your Truth is a timely and pressing reminder that change is already in progress. Under the channeled guidance of the Ascended Masters, Joanna Alexopoulos outlines the human conditioning that has led us to accept, without question, a world that is corrupt, violent, materialistic, and uncaring. The climate too has been affected. We have been misled by our politicians, religious leaders, and industrialists into accepting the current paradigm, but we must collectively accept responsibility for the state of planet earth. We have allowed ourselves to be separated from our Divine Source and must reclaim our power. The answer is in a spiritual awakening which will expand our consciousness through abandoning belief systems that no longer serve us. The common good must replace selfish interests. The Masters caution that chaos may lie ahead and that we should prepare spiritually. Our choices will determine our future and the time to decide is now!

After a lengthy struggle to find harmony in her life, Joanna Alexopoulos discovered that she is an empath - one who can sense and take on the pain of others. This is a mixed blessing but led her to develop her gift of clairvoyance, channeling the wisdom of her Spirit Guides and the Ascended Masters. These beings have reached a high level of consciousness and are well placed to guide us from beyond the physical realm. Awaken To Your Truth offers astute insights into transforming our lives. It is a quiet but urgent call to revolution - a radical change of mindset - reminding us that the process of change has already been set in motion and is not reversible. As a prelude, some are already feeling emotions such as fear, sadness, and regret, as well as experiencing both fatigue and physical ailments. The Masters provide sound advice on the path ahead, which will not be easy for all. The messages are clear and well presented, easy to read, and will inspire those experiencing or preparing for the awakening process. I really enjoyed the book and the insights it provides.
The Atheist and The Afterlife—An Autobiography
A true story of inspiration, transformation, and the pursuit of enlightenment
Ray Catania
2022 Bronze Medal
214 Pages
Check current price
Non-Fiction - Spiritual/Supernatural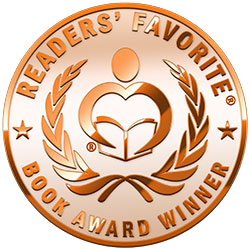 Reviewed by Astrid Iustulin for Readers' Favorite

The Atheist and the Afterlife is the story of Ray Catania's life and the first volume of a series that promises to be very interesting and inspiring. The Atheist and the Afterlife tells the experiences of a former atheist who realized that the afterlife exists. How did it happen? Catania reveals it in these pages without omitting tragic episodes and giving a scientific explanation to the events. By his own admission, Catania would not accept anything that was not scientifically proven, so The Atheist and the Afterlife does not just record facts but helps us understand them by exploring scientific disciplines such as quantum physics. Overall, it is a book to discover.

What I liked most about The Atheist and the Afterlife is that it is a book that helps its readers to reflect. Although it narrates a man's personal life, many of Catania's explanations are useful to help readers better understand the world in which they live. I was particularly impressed by the pages that Catania dedicates to energy and quantum consciousness. These notions, if applied, improve our understanding of many aspects of our lives and minds. Overall, The Atheist and the Afterlife offers a splendid overview of how Catania's life has changed. I invite readers to read it both as a book that can help them in their personal growth and as a personal experience story. There is much food for thought in The Atheist and the Afterlife. It just needs a reader who desires to learn and understand.
Unveiled
Autobiography of an Awakened One
Dawn James
2022 Silver Medal
180 Pages
Check current price
Non-Fiction - Spiritual/Supernatural
Reviewed by Foluso Falaye for Readers' Favorite

For some mysterious reason, Dawn James was forced to face some troubling health challenges in her childhood and teenagehood, including loss of hearing, speech, and sight, followed by a sudden paralysis. Thankfully, these challenges acted as a catalyst that helped her reach a higher state of consciousness and explore her identity as a spiritual being. After years of working in a toxic corporate environment as an adult, Dawn experienced a complete awakening that ignited her spiritual liberation. Unveiled: Autobiography of an Awakened One depicts Dawn James' spiritual journey and the strengthening of her connection to a higher power, which was partly inspired by the health challenges she endured as a child. This profoundly inspiring and eye-opening memoir includes various spiritual concepts, like astral travel, out-of-body experiences, equanimity, kundalini awakening, Muladhara, and samadhi.

Dawn James is a fantastic, first-rate storyteller. She picks important scenes from her life and helps readers see the links and rhythmic elements that shape her story into one profound, harmonious journey. Reading about her challenging experiences of losing different senses and seeing their spiritual relevance helped me realize that the troubles I experienced in life could be for a reason. I see myself seeking deep lessons in every painful experience henceforth. With a sensitive, personal story about distressing incidences and a brilliant collection of information about spiritual concepts, Dawn reveals how she fully awakened to life and achieved a transformational, healing balance. Unveiled will inspire readers who suffer burnout or wish to discover their purpose in life to transform from living a limited physical life to experiencing it on a deeper, richer level as a spiritual being.
The Genesis Code
Revealing the Ancient Path to Inner Freedom
Richard L Haight
2022 Gold Medal
191 Pages
Check current price
Non-Fiction - Spiritual/Supernatural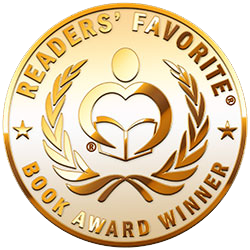 Reviewed by K.C. Finn for Readers' Favorite

The Genesis Code: Revealing the Ancient Path to Inner Freedom is a work of non-fiction in the religious and philosophical subgenres. It is suitable for the general adult reading audience and was penned by author Richard L Haight. The book is an analysis of a principle of spiritual freedom derived from the book of Genesis which focuses on helping readers to identify the truth of their lives. By revisiting the teachings of Genesis with the benefit of modern thinking, the book aims to provide an essential companion for anyone who finds themselves on a journey of self-improvement and personal growth.

It's a quite remarkable feat to write a self-help book that is both enormous in scope – exploring the true nature of the universe and the experience of being alive within it – whilst also focusing on the minute and personal; the feelings of regret, anxiety, and self-confidence. Richard L Haight continues to show his pedigree in guiding people toward understanding their place in the universe and finding contentment in it with this essential book for any reader who seeks solace and guidance from their spirituality. Corralling the infinite potential of human life into an achievable and fulfilling path is a daunting prospect for any of us, but with The Genesis Code as your guide, this mission has become significantly more achievable. This book is for anyone who is on or is interested in taking a spiritual journey to fulfillment and contentment. Backed by scripture and enlightened discussion of the Old Testament, this compelling and insightful work should be an essential read on your own journey.
Haunted
A Paranormal Awakening
Julie Coons
2021 Finalist
296 Pages
Check current price
Non-Fiction - Spiritual/Supernatural
Reviewed by Susan Sewell for Readers' Favorite

Battling demons and other paranormal beings, a woman fights for her life and sanity in the non-fiction spiritual book, Haunted: A Paranormal Awakening by Julie Coons. After surviving a difficult childhood and an abusive first marriage, Julie is happy when she and her husband Jeff build their new home. It is a dream home come true until the day they and their daughter, Stephanie, move in. From the very first day, Julie begins to experience unsettling noises. It doesn't take long before she hears voices, sees dark shadows out of the corner of her eye, and notices objects are moving from their original places. As time passes, the incidents intensify and become increasingly more terrifying. Even though her husband Jeff has some experiences of being touched and hearing voices, he remains skeptical. When she consults her childhood priest, he denies the reality of demons or ghosts and recommends she get psychological counseling. Feeling threatened, Julie begs Jeff to sell the house and move. However, due to finances, Jeff refuses to consider it, and Julie is left combating the entities by herself. Are she and her family in danger of losing their lives or even their souls? Is there anything Julie can do to stop the attacks?

Containing real-life experiences, Haunted: A Paranormal Awakening by Julie Coons is a spine-chilling, unforgettable supernatural non-fiction book. It is an electrifying story of a woman who dares to withstand the onslaught of supernatural entities. The very detailed narrative is quite frightening, and I appreciated how the author, Ms. Coons, has the courage to share her journey. Surpassing the terrifying events of the 2009 horror movie, The Haunting in Connecticut, this spectacular tale takes the reader from being victimized to becoming empowered. I recommend this non-fiction book to those that enjoy tales of hauntings, poltergeists, and terrifying spiritual encounters.
Finding Hope In The Afterlife
An honest account
Joshua Louis
2021 Honorable Mention
246 Pages
Check current price
Non-Fiction - Spiritual/Supernatural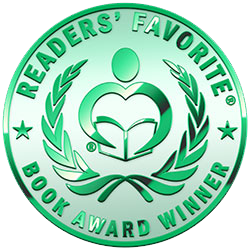 Reviewed by Lesley Jones for Readers' Favorite

In Finding Hope In The Afterlife by Joshua Louis based on his personal experiences, Joshua shares with you his incredible journey and personal experiences in the field of the paranormal. Growing up in a Catholic household in Connecticut, Joshua had an early connection to Jesus Christ but it wasn't until a series of strange occurrences that led him to research the subject of the paranormal further. Now he uses his natural ability to help those in need of comfort and answers. The guide is filled with research data in the metaphysical, paranormal, and instrumental-trans communication fields as well as data from pivotal people who helped him along the way. Whether you have a keen interest in the afterlife, want to improve your own psychic ability, or are a complete skeptic, we all have the right to open our minds to the unknown. As humans, we are all here to expand our minds and find our own unique purpose. The reality that we can see, taste, touch, and smell is just a minute part of what exists and through a deeper understanding of our spiritual awareness, we can be open to exciting life opportunities and experiences.

Finding Hope In The Afterlife by Joshua Louis is such a compelling read, I could not put it down. Joshua's brutally honest accounts of his past were admirable and I loved his inquisitive mind to search for answers regarding his experiences. His story highlights that we receive signals to point us towards our destiny and they will continue until you take action. I also appreciated Joshua's skepticism at first until he could no longer deny what he encountered. The chapter where he deals with his inner battle to prevent logic, reasoning, and his ego blocking the belief in what he was experiencing was quite moving. The personal accounts were extremely insightful, especially Adam's story; this was heartbreaking to read. The chapters on the four stages of conducting a session and the afterlife were really educational. I have always been skeptical about the existence of telekinesis but Joshua's explanations have convinced me otherwise. There is some superb advice and research data throughout and also brilliant guidance on avoiding fraudulent psychics and so-called experts. The photographic evidence was mindblowing, especially of Jesus and Nikki. A spectacular and thought-provoking read and one I would highly recommend.
Riding with Ghosts, Angels, and the Spirits of the Dead
John Russell
2021 Bronze Medal
166 Pages
Check current price
Non-Fiction - Spiritual/Supernatural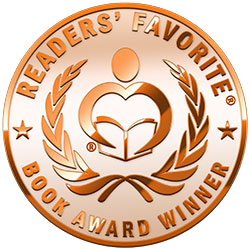 Reviewed by K.C. Finn for Readers' Favorite

Riding with Ghosts, Angels, and the Spirits of the Dead is a work of non-fiction in the spiritual, supernatural, and life experience sub-genres, and was penned by author John Russell. An extraordinary and intriguing work, the book explains the pursuits of the author in relation to his psychic and paranormal talents and is written for adult audiences owing to the use of some explicit language on occasion. Working as a professional psychic, we journey with Russell on his motorbike as he rides from tale to tale, offering historical and contemporary paranormal experiences or, as the author himself puts it, some really entertaining ghost stories which also happen to be true.

Whether you fully believe in paranormal phenomena or not, author John Russell delivers a superbly well-penned and highly engaging collection of tales to enjoy. The series of stories and essays are all episodic in nature, meaning that you can turn to any story in any order and really enjoy it as a capsule of intrigue, humor, darkness, and discovery. What won me over time and again was the spirit of the author himself, whose nature is easy-going and enthusiastic in his pursuit and depiction of his many different experiences. This makes the book a true winner on every page for its writing style alone. Overall, I would highly recommend Riding with Ghosts, Angels, and the Spirits of the Dead to all readers who enjoy exploring the true-life paranormal experiences of others and take an interest in the psychic profession.
Perfect
A Path to Love, Forgiveness and Transformation
Judi Miller
2021 Silver Medal
207 Pages
Check current price
Non-Fiction - Spiritual/Supernatural
Reviewed by Tammy Ruggles for Readers' Favorite

Perfect: A Path to Love, Forgiveness and Transformation by Judi Miller is an inspirational guide to foster positive change in your life. Miller offers her perspective on how the Universe works and shows how its power transforms your life for the good, in the areas of healing, forgiveness, love, and becoming whole again, even if you don't realize it's happening. With a personal touch and intimate style, the author relays her journey and how she was led to just the right people in her life, at just the right time, to correct a wrong that took place years before--even prior to her birth. This wrong left its mark on her, and she grew up feeling the effects: Fear, intimidation, awkwardness, feeling like an outsider, feeling less-than. Arriving at the crossroads in her psyche, she set out on a journey that would change her life as she discovered who she really was. She learned truths about her heritage that shocked her. Through the chaos, she learned to trust herself and others, grew to be more open, share her stories, and see forgiveness in a new light.

Miller presents a much-needed guide for those in need of inner healing and inspiration. Her style is easy and relatable, and as you read, you feel like you're hearing from a friend or talking over tea or coffee. In addition to her beautiful, insightful story that reads like a novel, you'll find reflections and exercises that will aid you in allowing yourself to become more vulnerable and receptive to forgiveness, even for acts that seem unforgivable. There is a spiritual tone that ministers to a soul in pain, and you'll finish the book with a deeper understanding that even with all of our shortcomings and weaknesses, healing is possible. Perfect: A Path to Love, Forgiveness and Transformation by Judi Miller is the perfect path to healing troubled souls. Fans of Chicken Soup for the Soul stories will love this book.
The Divine Language of Coincidence
How Miracles Transformed My Life After I Began Paying Attention
Sophia Demas
2021 Gold Medal
304 Pages
Check current price
Non-Fiction - Spiritual/Supernatural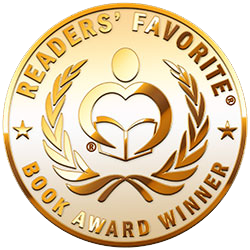 Reviewed by Vincent Dublado for Readers' Favorite

Sophia Demas's story will reverberate in all of us. The Divine Language of Coincidence: How Miracles Transformed My Life After I Began Paying Attention is the story of her spiritual development that started at the age of nineteen. Much like many young people who are preoccupied with finding answers to life's questions, Demas has her share of events that are seemingly beyond the realm of chance. Transformational change in her perception comes in the form of dreams—an out-of-this-world experience that made her start paying attention. Whether you choose to call it coincidence or miracle, she has received graces and attributed these mysteries to a Divine Power. Her perception of this entity is far different from the traditional concept of God in established religion, but it is nonetheless an entity that pervades all realms and all living things. And in her cosmic connection, she shares her experiences to help those who have lost their grasp on happiness.

The synchronicity of events in Sophia Demas's experiences aptly illustrates the non-casual events in the external world which link with the things taking place in the internal world, and in this case, her dreams. If we are to apply Carl Jung's concept of synchronicity to The Divine Language of Coincidence, then this makes Demas's memoir truly meaningful. Whether you choose to ascribe religious abstractions to her experience or go for a scientific explanation, there is something enriching about her discourse that will make you want to connect in a higher plane of consciousness. You appreciate the narrative for its honesty and Demas's openness in showing her vulnerabilities. Read it and see how her straight-to-the-point explanation will make you believe in finding the miracles in your own life.

Contact Author -