Angel on Assignment
An Angelic Tradition
Wanda Carter Roush
2019 Illustration Award
40 Pages
Check current price
Christian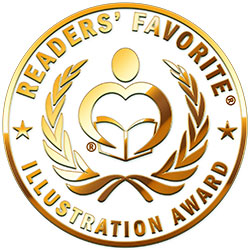 Reviewed By Mamta Madhavan for Readers' Favorite

Angel on Assignment: An Angelic Tradition by Wanda Carter Roush is an enchanting book and a great way to introduce children to angels. The book begins with a Heavenly Messenger coming down from the sky and telling Mary about a wonderful surprise. They send a message to Joseph too and tell him what to do in his dream. The angels foretell the birth of Jesus and they are there when the greatest gift to mankind is born. Angels are created by God and they are more than mysteries from the past. They have missions and jobs to do and are sent by God. They guard and protect everyone and they always appear during times of need. Angels are on assignment everywhere and will appear with the help of a small prayer.

The story is beautiful and it will encourage child readers to help people in need by saying a kind word or doing a good deed. The pictures are adorable and I am sure readers will enjoy the activities at the end of the book. These are fun and interactive and make this book perfect to use in art and crafts activities in classrooms and school libraries. Children will have fun making paper angels and coloring them, and these activities will take them closer to understanding angels. It is a good storybook for parents and tutors to help children understand about angels and about God's love through the presence of angels. This book will help children think about angels in a different way and it is a perfect bedtime storybook for youngsters. There is a lot of information about angels and it is a great way to show children that angels are real and they are around us.
IT's JUST a "CIRCUMSTANCE"
. . .That is Subject to Change
Patrice Lee
2017 Illustration Award
63 Pages
Check current price
Christian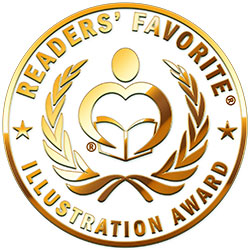 Reviewed By Kristen Van Kampen for Readers' Favorite

IT's JUST a "CIRCUMSTANCE" . . .That is Subject to Change by Patrice Lee is a rhyming children's book that teaches children about circumstances, and about how they don't last forever. The book follows many young children as they face tough circumstances. Like one child doesn't have a school uniform and only has tattered clothes. Another doesn't have much food. Another forgot to buy deodorant. A fourth has a limp. How will the children face the hard circumstances?

This is a thought-provoking children's book. The book makes you realize how lucky you are and how much you have. The book contains many Bible quotes relevant to the subject. The characters are relatable, as many people have been in a tough circumstance, or know someone who has. The illustrations by Francesco Paolo Ardizzone are well drawn and depict the circumstance very well. The pictures are also colourful and fun to look at. This book inspires you to keep on hoping, no matter what situation you're in. The book teaches the idea of circumstances to children in a way that is fun and easy to understand, and makes you want to help people. The author, Patrice Lee, clearly cares very much about the subject because she writes passionately. The book is well developed and thought out. I would recommend this to readers facing a tough challenge.
The Great Carp Escape
Irish Beth Maddock
2015 Illustration Award
24 Pages
Check current price
Christian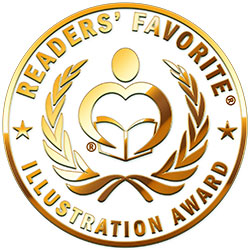 Reviewed By Bil Howard for Readers' Favorite

Sometimes God's creatures need a helping hand when they become lost or stuck. The Great Carp Escape by Irish Beth Maddock and illustrated by Lucent Ouano tells the story of how some ugly fish are treated just the same as the more beautiful of God's creatures. Beth and Paul enjoyed playing along the edge of the lake, spending their summer days watching the minnows and digging for clams in the mud. They discovered another fish, a rather ugly one near the drooping willows. That ugly fish was a carp, not a particularly pleasing sight for the two. They tended to stay away from the drooping willows along the edge of the lake to avoid having the carp nibble on their toes. One spring, however, when the flood waters came, a school of carp was trapped in a pool. With no way to escape, the ugly fish would never make it back to the lake. Would Beth and Paul let them die or was there a way to help them out? You'll have to read the story to find out.

Irish Beth Maddock has written a simple story with a sound message in The Great Carp Escape. Although carp are not particularly attractive, they are one of God's creatures and in their way have a certain sort of beauty that is all their own. It is impossible not to be drawn into this story without fully appreciating the rich colors and awesome detail. A simple message with profound meaning and illustrated beautifully, The Great Carp Escape is a great addition to any child's book collection.
Contact Author -