Angel on Assignment
An Angelic Tradition
Wanda Carter Roush
2019 Illustration Award
40 Pages
Check current price
Christian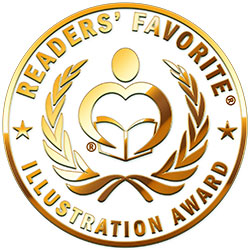 Start an Angelic Tradition that will last a lifetime!

Angel on Assignment follows the angels from the first Christmas to Easter-- from the playground to bedtime and explores the ways guardian angels look out for boys and girls today. With beautiful illustrations and rhyming verse, award winning Angel on Assignment encourages children to act as angels in disguise for friends who may need help. This book is sure to be an enchanting addition to a young child's library including classics like God Gave Us Heaven and The Berenstain Bears & The Joy of Giving.  
From a poor simple stable and a bed made of hay,
To the cross on a hill, in a borrowed tomb He lay.
Angels were there from the star to the stone,
When the greatest gift to the world was made known.

At the end of the book you'll find detailed instructions for making your own angel including reproducibles for a paper angel as a reminder that we are never alone--comforting for the little one who might find bedtime a bit scary.

See how many angels you can find in the book--some are hiding!

Fun for the whole family and perfect for ages 3, 4, 5, 6, 7, 8, 9, 10 on up
The Soldier Who Was Afraid
J.R. Poulter and D.O. Poulter
2018 Illustration Award
46 Pages
Check current price
Christian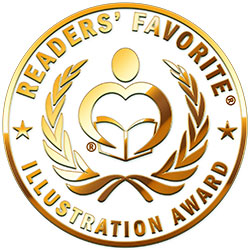 GOLD BOOK AWARD WINNER for an Illustrated Book, 2018, READERS' FAVORITE. How can a soldier be afraid, a soldier of all people? Soldiers are not supposed to fear, are they? This soldier was afraid. He feared the darkness and everything it hid. What would it take for him to face his fear and see it evaporate like mist at morning? A parable for our times that deals with facing and overcoming our fears. A picture book for all ages. 5 STAR REVIEW by Music Teacher, reviewer, Bruce Arrington, for Readers' Favorite. This story is well written, imaginative and enchanting. In facing our fears, we may learn that they never go away completely. But it does not matter, as this story illustrates. If we can keep going and not give up, eventually the reward will be there. This lesson is clearly given, though subtly stated. ItÕs an adventure that children will want to relive again and again. The Soldier Who Was Afraid by J.R. Poulter and D.O. Poulter is a highly recommended read.
IT's JUST a "CIRCUMSTANCE"
. . .That is Subject to Change
Patrice Lee
2017 Illustration Award
63 Pages
Check current price
Christian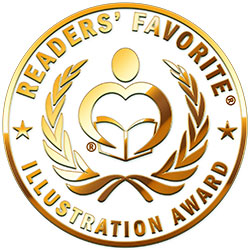 In "It's Just a "Circumstance," children are very resilient. They learn to live above their negative "circumstances" with grace and gratitude, giving thanks for even the smallest blessing, as other children pay it forward. Sharing valuable lessons for a happy life. A must read for parents and children (1st - 4th grade). www.Leep4Joy.com
The Great Carp Escape
Irish Beth Maddock
2015 Illustration Award
24 Pages
Check current price
Christian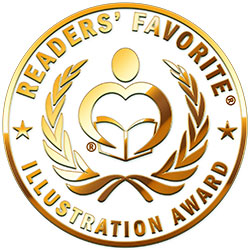 Tadpoles, clams, and minnows-wow! For siblings Beth and Paul, growing up on a lake is fun... until they're startled by a "fishy" find along the shoreline. When they discover the scaly, moustached carp, they become afraid.
Seasons pass, and Beth and Paul avoid the swampy reeds at all costs-until a flood brings about a life-or-death situation for the creepy looking carp, right in their own backyard!
With guidance from their father, will Beth and Paul be able to overcome their apprehensions about the carp and help save them before it's too late?
"Acceptance of all of God's creatures beautifully portrayed in this delightful story!"
-Henry K. Ripplinger, Bestselling Author, Pewter Angels.
"The Great Carp Escape truly captures the magic between children and nature. The story paints a beautiful picture of how all creatures on earth are God-given and shows how compassion shouldn't be based on popularity or defined beauty. This delightful and touching story carries such an important message of acceptance and simply joy. A pleasure to read and surely a popular addition to any child's home library."
-Illustrator Lisa Taron
The Pet Blog Lady
Contact Author -