Illicit Intent
Debbie Baldwin
2022 Finalist
364 Pages
Check current price
Romance - Sizzle
Reviewed by Pikasho Deka for Readers' Favorite

Illicit Intent is a fast-paced, action-packed novel written by Debbie Baldwin that is bound to entertain fans of romance novels and thrillers alike. While working undercover for the hedge fund billionaire Phipps Van Gent, Calliope Garland, a journalist writing for The Harland Sentry, unwittingly comes into possession of two rare portraits stolen in Boston during the robbery of the Isabella Stewart Museum in 1990. As she finds herself chased by art thieves and mob hired assassins, Calliope finds unexpected help and security through Miller "Tox" Buchanan, an ex-Special Forces operative working for Bishop Security. While events continue to spiral out of control around them, Calliope and Tox steadily grow closer and find comfort and joy in each other's company. But their relationship is in jeopardy as the men tracking Calliope soon put everyone's lives in danger.

A steamy and seductive romance combined with an intricate plot involving art thieves, assassins, and undercover intelligence operatives make Illicit Intent a ravishingly entertaining read that hooks you in from the first page and simply refuses to let go. Author Debbie Baldwin's novel is a pulsating page-turner that I couldn't get enough of. Baldwin provides engaging backstories to her characters that make them relatable and come alive in a way that feels like a breath of fresh air. The chemistry between Calliope and Tox is palpable, and some of the scenes involving the two are intoxicating. I also found the familial dynamic between Tox and his team members extremely relatable and enjoyed every moment of it. I would highly recommend Illicit Intent to readers of romance-oriented thrillers.
Butterflies
L.A. Nettles
2022 Bronze Medal
284 Pages
Check current price
Romance - Sizzle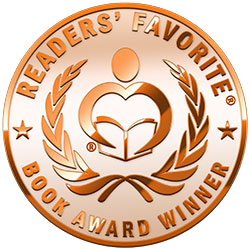 Reviewed by Jennifer Ibiam for Readers' Favorite

Forty-three-year-old Emerson Vaughn married right out of college. Unfortunately, life dealt her a cruel hand. Emerson lost her husband to a younger woman, and her eighteen-year-old daughter also left for college, making her a jobless empty nester. After licking her wounds, she contemplated a change of lifestyle. Emerson wanted to see the world, starting with Paris. However, she would see a sex therapist, courtesy of her best friend, Ashley. Emerson needed to lose her sexual timidity, address intimacy concerns, and get a total mindset overhaul! Dr. Alexander Jameson took her on a rewarding journey until things took an unexpected turn. Emerson had to choose. Will she grab the chance of a lifetime to see the world or take a second shot at love? Find out in Butterflies by L. A. Nettles.

Get your fans, ladies! It's hot in here! Butterflies by L. A. Nettles was fun and an alluring story perfect for readers who love sprinkles of sizzle in their romance. The plot was exceptional, the story was unique and educative, and the character development was brilliant. I lived vicariously through Emerson because she tasted slices of heaven. She was witty, had a great sense of humor, and was intelligent. There was so much laughter, too. Ashley is that friend that everyone needs, and Dr. Jameson? Oh, Lord! Nettles is a very descriptive writer and I needed air to get through some toe-curling scenes! However, I also learned some lessons. We should never lose ourselves or dreams to hold on to another person. Always choose you. Basil was another interesting character, and I think deserves a story. Thank you for a beautiful book.
Bondage Buddies
Masters of Marquis Book 1
Golden Angel
2022 Silver Medal
248 Pages
Check current price
Romance - Sizzle
Reviewed by Stephanie Chapman for Readers' Favorite

Golden Angel's Bondage Buddies features Mitch and Domi. They are meeting at the Marquis restaurant that features a fetish show with private booths. The club has secluded rooms for when its customers choose to do their private scenes as well. Mitch offers Domi to be an exclusive for doing scenes. She agrees, as long as it is not a relationship. Domi has a daughter with Marcus and sees no need to reveal what she does when it is his turn to take care of Ana. One evening, Domi and her best friend visit the Marquis and the host catches them breaking a rule. Mitch and his best friend advise the host that they will take care of the problem. Domi is ashamed of putting down another woman who Mitch was talking to. Has Domi developed feelings despite their agreement? Does Mitch feel the same?

Bondage Buddies is a romance story with steamy scenes. I liked how it was more involved than a predictable boy meets girl story. Golden Angel writes in alternating viewpoints from Mitch and Domi. Domi was a lot more open in parenting with Marcus, despite his marriage to a less than hospitable Julia. Ana seemed attached to her stepmother, and I would have felt threatened by the way Julia was critical of Domi. Mitch was dominant and acted confident around his friends. Truthfully, he wasn't as confident, and it displayed this with his lack of personal relationships. Each character had strengths and weaknesses that were presented well. A fast pace marks this story, but details are not lacking. I could feel the tension build and the anxiety Mitch and Domi felt. The end leads to a sequel of the series. Romance novel readers that like a story with a highly unpredictable storyline would enjoy Bondage Buddies.
The Road Home
Christina Berry
2022 Gold Medal
328 Pages
Check current price
Romance - Sizzle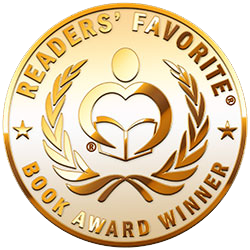 Reviewed by Stephanie Chapman for Readers' Favorite

Jake has a fast life of alcohol, drugs, and random overnight stands since he lost his family to a drunk driver. The Road Home opens with Jake waking up to an emergency phone call from his best friend Greg. Greg states that Arianna has been struck by a car and is at the hospital. When Jake arrives, Greg says that Arianna would want Alex to be present. The author then adds a strange revelation: Greg is Arianna's husband and Alex is her boyfriend. Jake reaches out to Nicole. Nicole was best friends with Arianna and Alex's ex-girlfriend. Later that night, Jake runs into Nicole at a bar, and they end up having sex. Normally, Jake would never think twice about doing so with any random woman, but something about Nicole seems to hold him captive. He wants to know more about the mysterious Nicole. However, he is about to see his life and relationships change dramatically when he receives the phone call of a lifetime.

Christina Berry's The Road Home is a book that had so many dramatic twists I couldn't put it down. Jake's journey through a gamut of emotions and life progress was captivating. I hated Arianna, as she still attempted to use Greg's affection while flaunting her love for Alex openly. The pace of the story writing style fits perfectly with enough detail for me to fully immerse myself in the story. I could imagine watching Nicole running into other roller derby skaters and hearing the crowds cheering in the stands. The phone calls that happened between Jake and Nicole helped me see the bond they were building. The end of the story was nothing like I could ever imagine. This is a 5-star romance that any young adult would enjoy reading.
Deception
Victoria Saccenti
2021 Finalist
289 Pages
Check current price
Romance - Sizzle
Reviewed by Romuald Dzemo for Readers' Favorite

Deception by Victoria Saccenti is a well-written sizzling romance and has great potential to entice readers. Joe is a marine who, while serving in Afghanistan, loses one of his friends, thanks to a letter from home. That letter drove his buddy to commit suicide. Now back home, he lives his normal life, and one day he goes out to a bar with Dan, one of his friends, and stumbles upon the woman who sent the letter that made his fellow comrade commit suicide. While he is irresistibly attracted to Hunter, his desire for revenge is so strong that he devises a plan to make her pay for what happened to his friend. At least, that is what he thinks, but can his plan for revenge be executed, or are they headed on a completely different route? The outcome will blow the reader's mind.

Victoria Saccenti is a terrific writer. That is an understatement! Her romance has a powerful premise and I was blown away by how she uses that premise to build a story that is both fascinating and gripping. Her gift for character is exemplified in this novel. Joe is a wounded man, a character who carries painful memories of war, and meeting the woman who is the root cause of one of his biggest losses creates a situation of conflict that is at the heart of the narrative. Saccenti keeps the characters and situations as real as they can be. The story has twists that I never saw coming. The prose is gorgeous and it is filled with images that are strong. The way the author explores the emotions of the characters had me flipping the pages. Deception is a page-turner and a novel that fans of romance won't put down.
King of Beasts
A Dark Mafia Romance (Beast Duet Book 2)
Diana A Hicks
2021 Honorable Mention
284 Pages
Check current price
Romance - Sizzle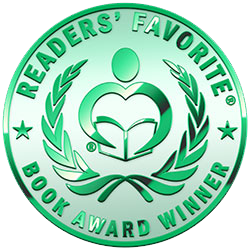 Reviewed by Rylanne Burdette for Readers' Favorite

The stakes are raised in the sequel to King of Beasts by Diana A. Hicks as Caterina and Rex must fight against the odds to be together. A month has passed since the ending of the first book, and Caterina and Rex have not seen each other. When they finally reunite, Rex opens up about a deal her father made years and years ago, a deal that may change Caterina's life. She loves Rex but doesn't want to hurt her father in any way, although he has been against Rex and the Society for a long time. Rex and Caterina must learn to love and trust each other wholeheartedly, but someone of great power is determined to stand in their way and keep them from following their hearts.

King of Beasts, Book 2 is a great conclusion to Caterina and Rex's story. I loved the chemistry between the two main characters and getting to read from both of their perspectives in the rotating points of view really allowed me to better understand them. This book had even more action and steam than the first in the series, and I was on the edge of my seat the entire time I was reading. Diana A. Hicks does a great job of combining romance with action and suspense, which I really enjoyed. Mafia romances are often some of my favorites in the genre, and this book did not disappoint at all. If you aren't comfortable with heavy steam, this may not be for you, but other than that, I would most certainly recommend checking out the King of Beasts duology by Diana A. Hicks!
The Perfect Wife
Sinful Pleasures #1
A.L. Long
2021 Bronze Medal
242 Pages
Check current price
Romance - Sizzle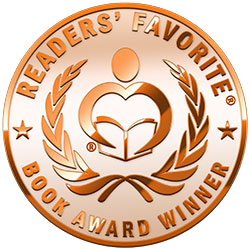 Reviewed by Jennifer Ibiam for Readers' Favorite

Reyna's mother had died in a suspicious accident. After being bounced from home to home until she was fifteen, she finally found a place with the wealthy McCalls. Five years later, a dinner date with Davian, the son of a good friend of the McCalls, turned sour when her apartment was burgled. The burglars were after Reyna on the orders of Rui Salko, her believed father cum husband, whom she had never met. Davian vowed to keep her safe, but was he honestly being selfless? It's a whole tangled web of lies, and everyone had an agenda. Reyna realized that none of the people in her life appeared by coincidence. How will Reyna survive the chaos in her life and heart? The Perfect Wife by A.L. Long contains all the juicy details.

The Perfect Wife by A.L. Long is a novel that will appeal to lovers of sizzling romance novels. Long is an excellent storyteller who has fused crime, romance, and violence together. This is the first installment of the series, and by the end of the book, my suspense was heightened because the show had just started. The Perfect Wife was fast-paced, with an unpredictable plot in which I was none the wiser than the characters in the book. We were thrown new twists at the same time; I didn't get any special treatment. I love that the book was stylishly written, and the conversations flowed seamlessly. The Perfect Wife is a fun and interesting read. This is a beautiful book, and I'd love to read more from Long!
Of Ash and Angels
KC Decker
2021 Silver Medal
250 Pages
Check current price
Romance - Sizzle
Reviewed by Stephanie Chapman for Readers' Favorite

Of Ashes and Angels is a romance with a psychological slant written by KC Decker. Justin is a mess after losing his mother. Norah just lost her job as a kindergarten teacher after a controlling ex posted pictures of her breasts on social media. What do they have in common? A best friend who decides how to resolve the problem. Davis contacts a home health company, and Sophia gets Norah a job with the same company. When Norah arrives at Justin's home, nobody answers the door. Her manager has told her to try to see if the homebound Mr. Abernathy may have fallen, so she enters via the unlocked door and finds a young man who is the epitome of physical health. Justin and Norah are both attracted to one another, but neither wants to form an attachment. When Norah ends up having to swap a day, she finds herself in the middle of Justin's poker night with all his friends.

KC Decker was able to capture my full attention with Of Ashes and Angels. Justin was agoraphobic due to losing people in his life that were important. Norah was insecure and quick to become angry at men for how she had been treated. Putting the two together in the same room was a tension-building situation. I found it funny how Justin would tease Norah with innuendos that she would end. I also found that Norah's devious way of catching Justin off guard was refreshing. Justin's panic attacks when he went outside his house did make sense as I could understand the amount of emotional pain he attempted to bury inside. When he told Norah some of his issues, I found it noble of her to attempt to get him past them. The ending was open and had me asking questions and being curious. I was shocked by the author revealing that this story's inspiration came from a real-life tragedy. I would recommend this book to adult readers who like a slow-burn romance that incorporates mental health issues.

Up for Air
Christina Berry
2021 Gold Medal
324 Pages
Check current price
Romance - Sizzle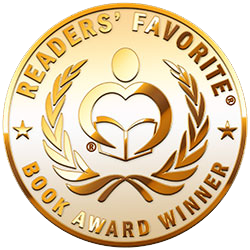 Reviewed by Kelly Mitchell for Readers' Favorite

When people are confronted with death and their own immortality, they tend to take inventory of their own life. Accomplishments, opportunities, goals, and ambitions are put under scrutiny, weighed, and measured. Up For Air by Christina Berry takes readers on the journey of Arianna Goody when she attends a funeral and begins to confront her demons one by one. Ari (Arianna) is startled that after examining her life, she is not happy. Ari, who has lived a blessed and sheltered life, albeit a bit mundane, steels her nerve and is determined to be exposed to new adventures that promise a more fulfilled existence. In order to test her boundaries, she convinces her husband of 12 years to open their marriage and jumps into the unknown with both feet and a good attitude.

Christina Berry takes readers through a collage of emotions, personal growth, learning experiences, and relationship dynamics that I not only identified with but became obsessed with at every turn of the page. The characters are well-developed, the scenes are vividly described, and the beautiful phrases and editing allowed for a smooth, provocative read. Readers feel the heat and sensuality sizzling on the page. Up For Air refreshingly presents realistic expectations when an open marriage is introduced into a long-term relationship. This book is excellent for those considering an open marriage or who simply want an epic adventure that navigates through the trials and tribulations of relationships and the carnage and reward of kink. If you want to live vicariously, Berry has delivered the possibility. Up For Air is witty, clever, and sexy with depth dipped in the philosophy of the human condition. I look forward to more from this author.
Boss
(Game Changer Book 1)
Deborah Armstrong
2020 Finalist
154 Pages
Check current price
Romance - Sizzle
Reviewed by K.C. Finn for Readers' Favorite

Boss is a work of contemporary romance that forms the first novel of the Game Changer series, and it was penned by author Deborah Armstrong. In this passionate but also heartwarming romantic tale, the events center around our heroine Dr. Jules Montgomery and the titular Boss – a tough guy whom she meets on a night when she wants to pretend that she has a boyfriend just for one night. The pair reunite several years later when Jules has a lovely little girl in tow, but knowing each other in the real world is far from the fantasy they once shared. So begins a tale of real romantic bonding in a complicated world.

One of the things which impressed me most about author Deborah Armstrong was her attention to detail in the realistic motivation of her characters when they act. So many romance novels simply fit the mold and follow the plot with characters whose actions we might not buy into, but Boss and Jules both follow their own realistic agendas. That it makes it all the more complex as their feelings for one another grow and change with the circumstances of the plot. This results in a highly emotive but also relatable storyline which grounds the romance and makes the characters feel like real people whose dramas, highs and lows we can follow passionately. The dialogue smacks of reality, for not everything is happy in love, and overall this makes Boss one of the most satisfying romance reads for me, and a promising start to a new series.
Contact Author -