Dirty C.O.
Rod Ballard
2017 Finalist
144 Pages
Check current price
Fiction - Urban
Tristan Irving decides to take on a career as a Correctional Officer. Entering the prison system with a focused mind—Tristan faces financial problems and is eventually distracted by how much money he can make illegally. Tristan becomes friends with an inmate that pays him a lot of money for different favors. Tristan only plans on making a certain amount of money until he sees that the money he's making is too good to be true. But wait—it gets better! Tristan meets a female prison guard with money on her mind also. Tristan and his female co-worker operates as a team to smuggle as much illegal product as they can to make the most money out of it. Will Tristan be able to make his money and get out of sight with clean hands or will he get caught up with his illegal acts and become another inmate?
Goodbye, Rudy Kazoody
A.A. Freda
2017 Bronze Medal
317 Pages
Check current price
Fiction - Urban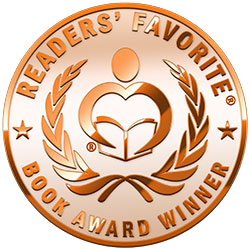 Who is the mysterious Rudy Kazoody, and what, if anything, did he have to do with the events that occurred to a group of teenagers during one fateful summer in New York City's Bronx neighborhood in the early 1960s?

Growing up is difficult enough. But when you're a recent immigrant arriving in a country that is going through its own coming-of-age process, fueled by rock 'n' roll, the Civil Rights movement, the Vietnam War, free love, the pill, LSD, and the Cold War, it's downright confusing, and for some—lethal.

With the various upheavals shaking America to its core, Joey, whose family emigrated to the Bronx from Italy's Apennine Mountains, struggles to retain his innocent, optimistic outlook on life as he and the other young teenagers on Arthur Avenue—virtually all of whom also come from immigrant, working-class families—try to find their place in this new order.

From the euphoria of first love to the despair of dashed dreams and betrayal, Joey emerges from the summer sadder but wiser in this romantic, mysterious, and nostalgic tale. Behind it all lurks the mysterious Rudy Kazoody, an enigma that Joey feels he must solve or else remain forever just outside the inner circle of life and love.
Love Changes
Is There Enough of Mia to Go Around
Eartha Watts-Hicks
2017 Silver Medal
380 Pages
Check current price
Fiction - Urban
Urban, sensual, and spiritual, LOVE CHANGES is the story of a struggling, young mother torn between the loyalties of friends, family, and lovers. Mia Love quits college and gets a job in order to support her live-in boyfriend, Spider, and finance his education. Spider, though ambitious, works only as an intern for a small record label. Still, Mia is anxious to marry him. When she becomes pregnant, her mother, his mother, and Romell, her handsome and flirtatious best friend, all think she has made a bad decision. Now, Mia cares for both her newborn baby and Spider. Tethered to a low wage job to pay the bills, she's hoping he will make a commitment. Spider, himself underemployed, remains resistant. This causes tension between the two, and matters are only made worse by family secrets, grudges, and lies. Arguments get more personal, even after Spider lands an exciting job in the music industry. Meanwhile, "good friend" Romell is offering a shoulder (and a lot more) to lean on. What ensues is a love triangle with a unique twist, two men vying for a young lady with a baby. Mia fights to salvage her relationship but pressure from family and Romell's not-so-private attraction may be more than she can handle. Ultimately, Mia Love must discover for herself whether the path to true happiness lies in gaining the approval of others or loving God and self. This debut novel was winner of the 2013 Just R.E.A.D. Literary "Game Changers" Award from the NYCHA Branch of the NAACP and has received a grant from The Author's Guild.
Black and White
Ben Burgess Jr.
2017 Gold Medal
340 Pages
Check current price
Fiction - Urban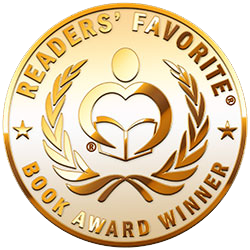 When the prestigious law firm of Wayne, Rothstein, and Lincoln catches two major cases—a rape case where a White NBA star allegedly raped a Black stripper, and a murder case where a Black rapper allegedly killed a gay couple and two policemen—Bill O'Neil and Ben Turner are tasked to handle these racially charged litigations. The cases hit emotional chords with the two lawyers and force them to reckon with their interracial relationships and families. Will the racial tension of their cases destroy them or make them stronger?
Bliss
1. Drug 1. Goal . Money
B.A. Talarico
2016 Finalist
364 Pages
Check current price
Fiction - Urban
Two young men from opposite sides of the tracks: JJ grows up on the north side Chicago with dreams of chemicals and creating drugs for pharmaceutical companies. Smurf grows up on the south side of Chicago with a dislike for school and the hunger for money. While JJ goes off to college to focus on a degree in Chemical Engineering, Smurf learns the keys to becoming a powerful figure in the drug trade. With Bliss, the new chemical compound JJ has created, and the connections that Smurf has made in the cocaine drug trade, the two are about to become a force to be reckoned with. Neither realizes the territory wars they are about to create and the personal vendettas they are about to become a part of. Step into a world that is created by Bliss. Where decisions can make or break you. Where sex is common. Where loyalty is tested. Where bonds are created. Where money flows like water. And where pain is endured. This is the life that everyone is curious about, many pursue, and only few succeed. Welcome to Bliss, where the opportunities are endless!
Code Black
Joe Peters and Bill Fleming
2016 Honorable Mention
450 Pages
Check current price
Fiction - Urban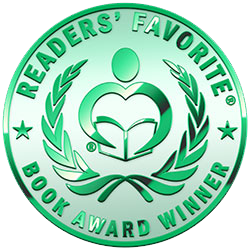 Winner of the 2016 Indie Excellence Award for Crime Fiction! When terrorists apparently strike one of Boston's MBTA transit stations during the famed St. Patrick's Day parade, the onslaught of federal and state officials turn the city into a chaotic police state. Only a veteran transit cop, jaded by his memories of growing up in the shadows of Boston's forced busing and desegregation, knows the truth: The enemy is not some international terrorist cell but the politics and hubris that continually pit the haves and have­-nots against each other in one of the country's oldest and most ­congested cities. Code Black delves into the many contradictions that shape Boston: wealth and poverty, liberal and conservative, academia and working-class, and even black and white. Recipient of third place in the 2015 Public Safety Writer's Association contest, Code Black is an historical fiction thriller that will keep you guessing until the very end.
The Velvet Rope
Based On Real Events
Brent Lymer
2016 Bronze Medal
284 Pages
Check current price
Fiction - Urban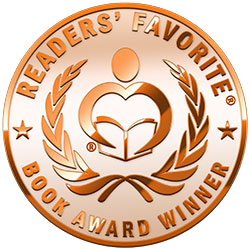 What kind of an idiot takes a part-time job only to be spat on, physically threatened, ridiculed, and disrespected? Well, it could easily be argued that I'm that kind of an idiot because - at the unlikely age of thirty - I decided to moonlight as a nightclub doorman. The Velvet Rope is a semi-autobiographical novel based on my personal experiences as a bouncer in downtown Vancouver, BC during the 1990s. Each chapter provides a humorous, often hilarious, look of what happens when alcohol, competitive testosterone, and the unlikeliest of friends find themselves just trying to make it home safely at the end of each shift. The Velvet Rope provides an inside look at doorman tactics, rituals, and techniques. It also dispels the stereotype that all doormen are over aggressive, steroid-monkeys, who are simply trying to pick a fight.
Ninth Ward Blues
Janelle Smith Toussant
2016 Silver Medal
246 Pages
Check current price
Fiction - Urban
After giving her life much thought, Tracey Dubois was convinced that she had it all figured out. She would become a rich and famous singer, dazzling audiences with unmatched vocals and lyrics written to break hearts. She was prepared to do everything in her power to make her dreams a reality, at least until she laid eyes on JP Baptiste. Tracey decided then and there that she had to find a way to make JP hers, but she quickly realizes that her cantankerous grandmother, Ma-Me, was right when she preached, "be careful what you pray for." Ninth Ward Blues is a coming of age story that faultlessly captures the flavor of New Orleans and the unfaltering and unconditional love that can only be found in the heart of family.
Daddy's Girl
Ben Burgess Jr.
2016 Gold Medal
388 Pages
Check current price
Fiction - Urban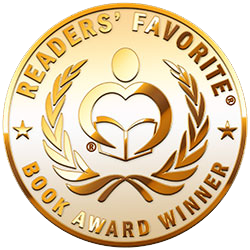 Nick Johnson has always been an underachieving, borderline alcoholic. He soon finds himself in over his head when his affair with Vickie, an unhappily married homemaker, results in an accidental pregnancy. Vickie abandons Nick to raise their biracial daughter, Lynn, alone. Overwhelmed by the difficulties of single fatherhood and seeking comfort and help for himself in that stressful journey, Nick dates numerous women who will change his life forever. Will raising Lynn force him to mature? Can a single father with a challenging past teach his daughter to become a strong, successful woman? Will a Daddy's Girl, raised primarily by her father, leave Lynn destined to fail from a lack of female guidance?
The Warmest Winter
A James Gordon Mystery
Greatest Poet Alive
2015 Finalist
343 Pages
Check current price
Fiction - Urban
A collage of a grisly murder, rampant adultery, questionable alibis, and heart halting truths heat up what is normally the frosty season of Chicago. Attorney James Gordon is thrust with the unenviable task of trying prove his friend's innocence in a crime that defies the definition of horrible, while also combating his own demons. Chicago has never been this warm during the Winter.
Contact Author -