Recommend this book:
The Hero Gene
Steven J Doyle
2021 Bronze Medal
Kindle Edition
Check current price
Fiction - Thriller - Environmental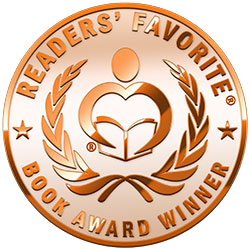 Reviewed By K.C. Finn for Readers' Favorite

The Hero Gene is a work of fiction in the science fiction and climate fiction sub-genres and was penned by author Steven J. Doyle. Written for young adult audiences, this is a teen adventure story packed with plenty of drama, and it's set in the near future of 2032 when the planet's climate and extreme weather have gotten even more out of control. Our protagonist Sam suffers from a mysterious condition called solar narcolepsy that stops him from feeling like he's a regular teen, and his life is about to take an even stranger turn when his climate scientist father vanishes on the other side of the world.

Author Steven J. Doyle has crafted a highly engaging young adult adventure with plenty of relatable teenage emotions and attitudes, plus a whole lot of high-stakes excitement. I was so pleased to see the climate fiction genre branching further out into the teen fiction world, offering a covert political angle on the dangers for future youth if we don't take care of our planet. Sam has a lot of the typical insecurities of teens which will make him very relatable to the reading audience, and his character arc is well planned for him to learn and grow into his own uniqueness as the adventure continues. I also felt that the use of imagined future tech and the dialogue were great near-future touches to the atmosphere. Overall, I would certainly recommend The Hero Gene as a thrilling read with a great message for YA fans and adults alike.
Recommend this book:
Kesterson
Craig Wilson
2021 Honorable Mention
Kindle Edition
Check current price
Fiction - Thriller - Environmental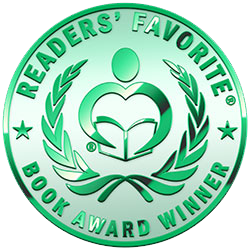 Reviewed By Asher Syed for Readers' Favorite

Kesterson by Craig Wilson is an environmental suspense novel based on the real-life selenium poisoning that occurred at the former Kesterson National Wildlife Refuge. Wilson begins with an immediate rush of intrigue as two men make their way toward a target, aiming to kill. The murder-for-hire is foiled when their target evades them, running to safety and soon after relaying a story he says is over a decade in the making. From there, the book shifts to a narrative that reads like it is present tense but is, in fact, Phil retracing events that extend back to the 1950s. The establishment of Kesterson involves deep corporate pockets and, initially, congress. By the time thousands of acres of Kesterson wetlands are so toxic that the wildlife is either decimated or the next generation is deformed, it becomes very clear that the stakes are too high, the corruption is too deep, and the greed is so intense that forcing change will be as deadly as the water.

Craig Wilson's Kesterson is a fact-heavy novel and Wilson delivers the wildlife version of Erin Brockovich as he weaves between then and now. The writing style is simple for suspense but the backstory is rich and because of this, and the amount of information we're deftly provided with by characters instead of the usual narrative dumps, the simplicity of prose is a welcome reprieve. The disparity between the rich and not-so-rich is on full display as the former are able to navigate rather comfortably at the expense of the latter. It's equally infuriating and heartbreaking to read. A shocking twist involving carbon-monoxide poisoning hammers home the extent of foul play in Wilson's iteration. I loved Phil and Amy who feel like the type of people I'd want to be friends with. This is a really good read and I'm so happy to have stumbled across it.
Contact Author -